The school and kindergarden in Ostafyevo are new social infrastructure facilities that will ensure the need for education of all young residents of the district. The school has a capacity for 30 classes (750 people) and a kindergarden for 240 children. The establishments are equipped with all necessary zones, areas and spaces for the comprehensive development of pre-school, junior and high school pupils.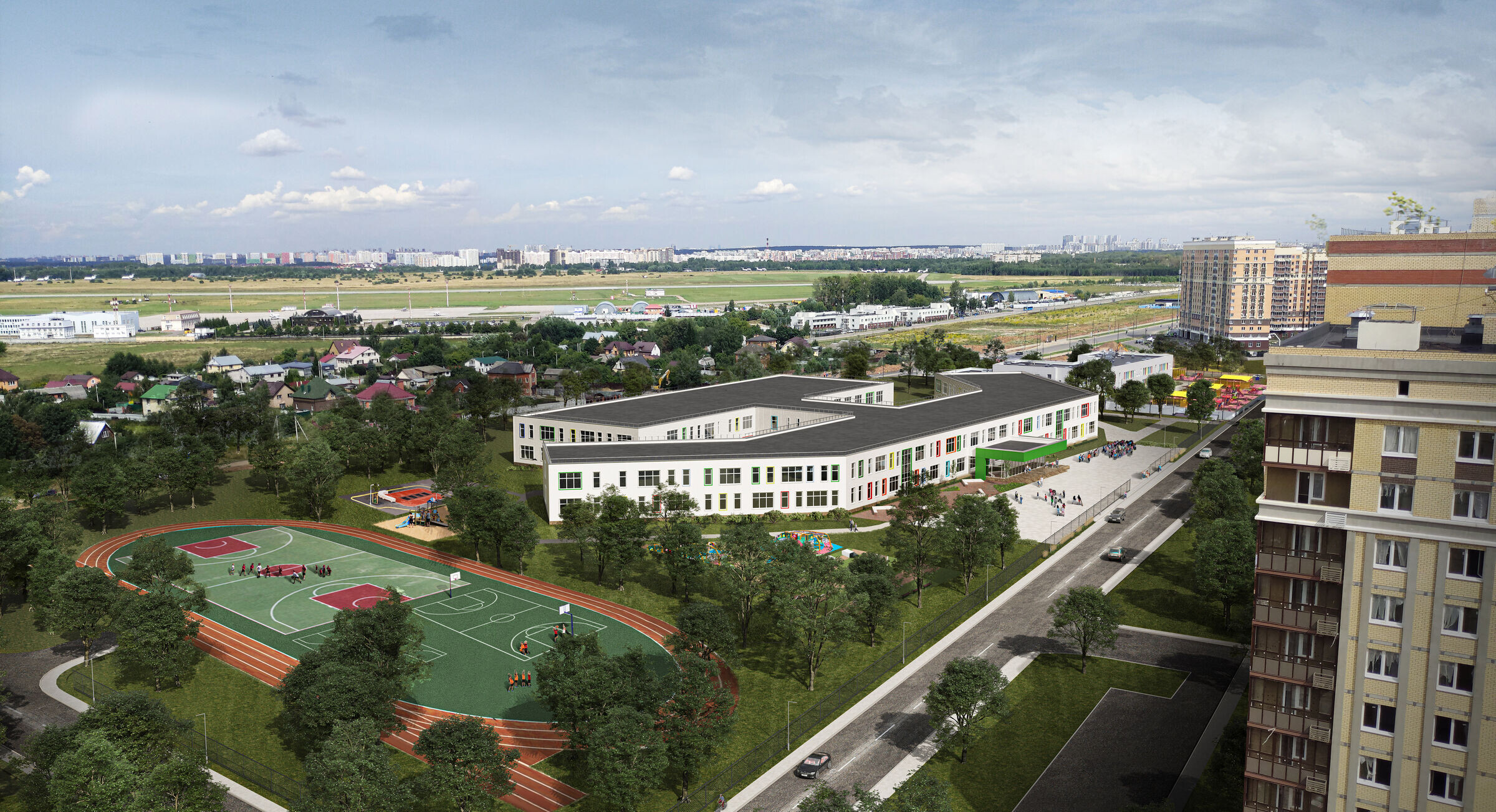 The maximum possible amount of vacant land is reserved for planting. Improvement decided with maximum accessibility to all categories of small mobile population - on pedestrian paths. There are no obstacles (lampposts, benches, etc.) and the building is equipped with ramps and lifts.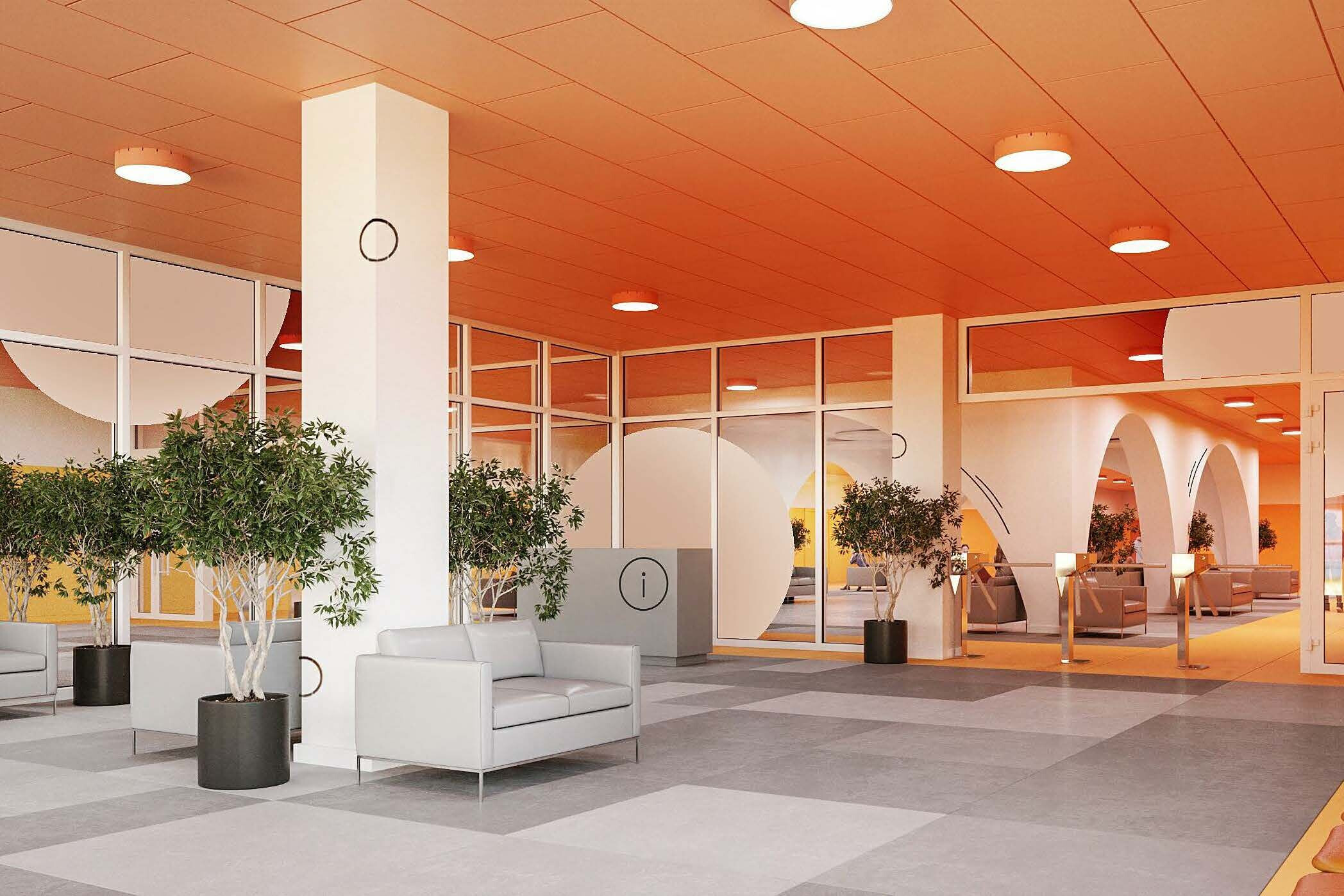 The school will have workshops, a canteen, an assembly hall, a gymnasium and a medical unit, a library, a recreation area, a resource centre, basketball, volleyball and gymnastics areas, as well as a wide range of other facilities and spaces.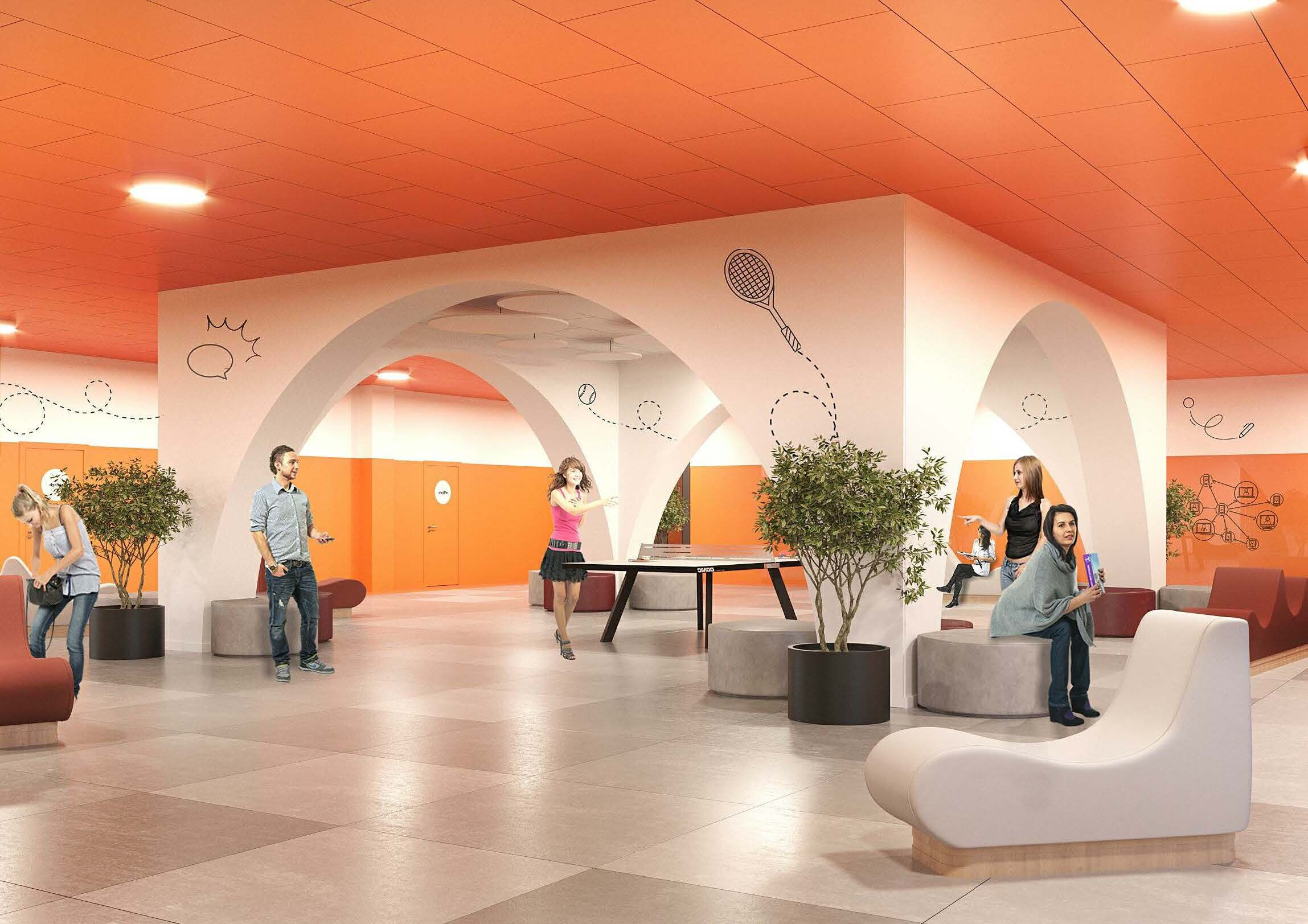 The volumetric planning solution of the building is based on the functional purpose of the object - the idea was to create the most comfortable environment, taking into account the growth, psychological and technological peculiarities of functional and learning processes. Beautification emphasizes harmonious integration into the existing environment and landscape. This is also facilitated by the abundance of natural light caused by the area of the light apertures.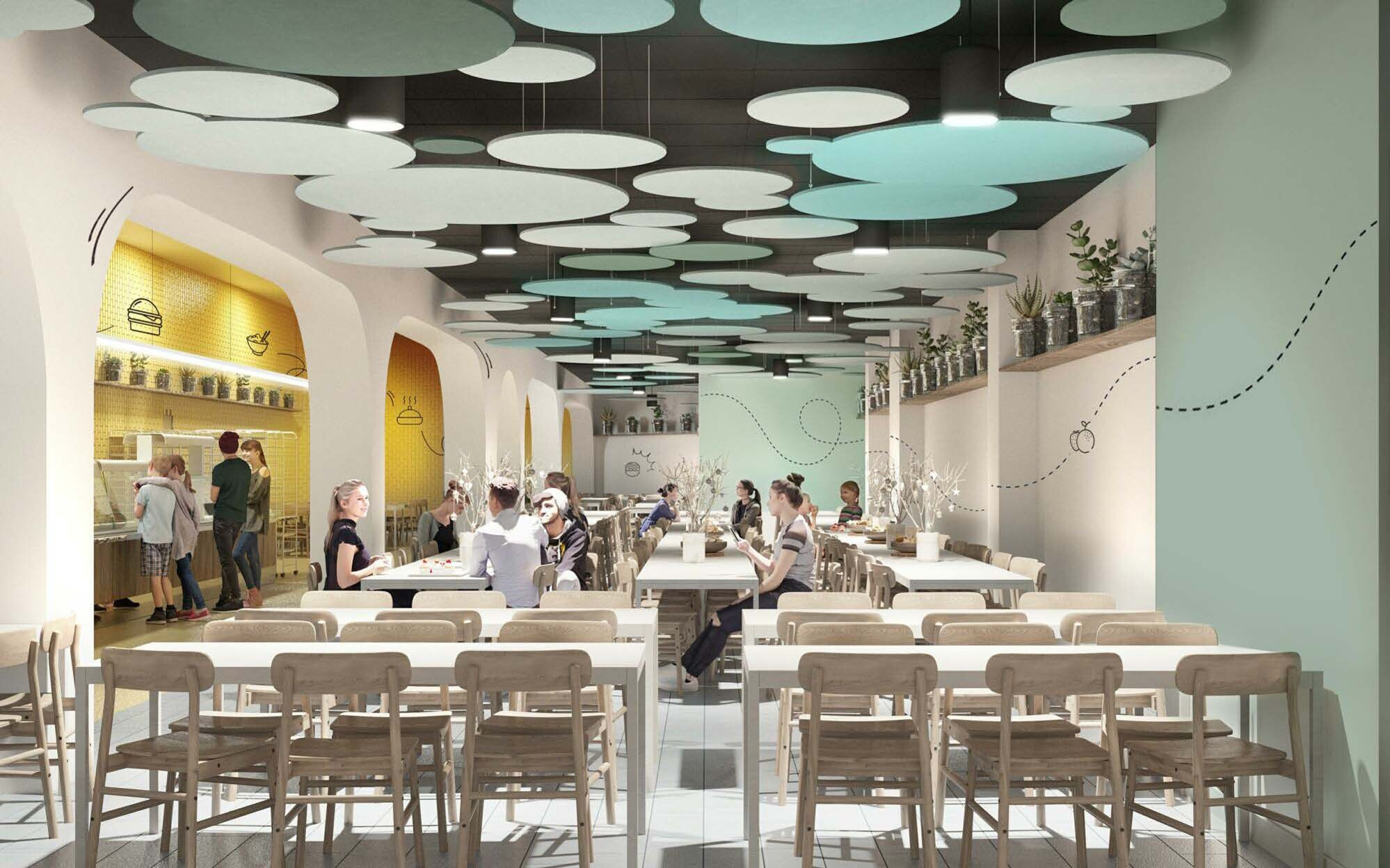 Taking into account the operational multifunctionality of the planned building and various purposes of the premises, the project has formed recreational zones, which connect all planning blocks into a single whole and form a comfortable and safe space for the stay and movement of students.