At CHT Architects, we love applying our learnings in the commercial space to single-dwelling residential homes. Our recently completed residential redevelopment, OS House, in Travancore, Australia, is one such example.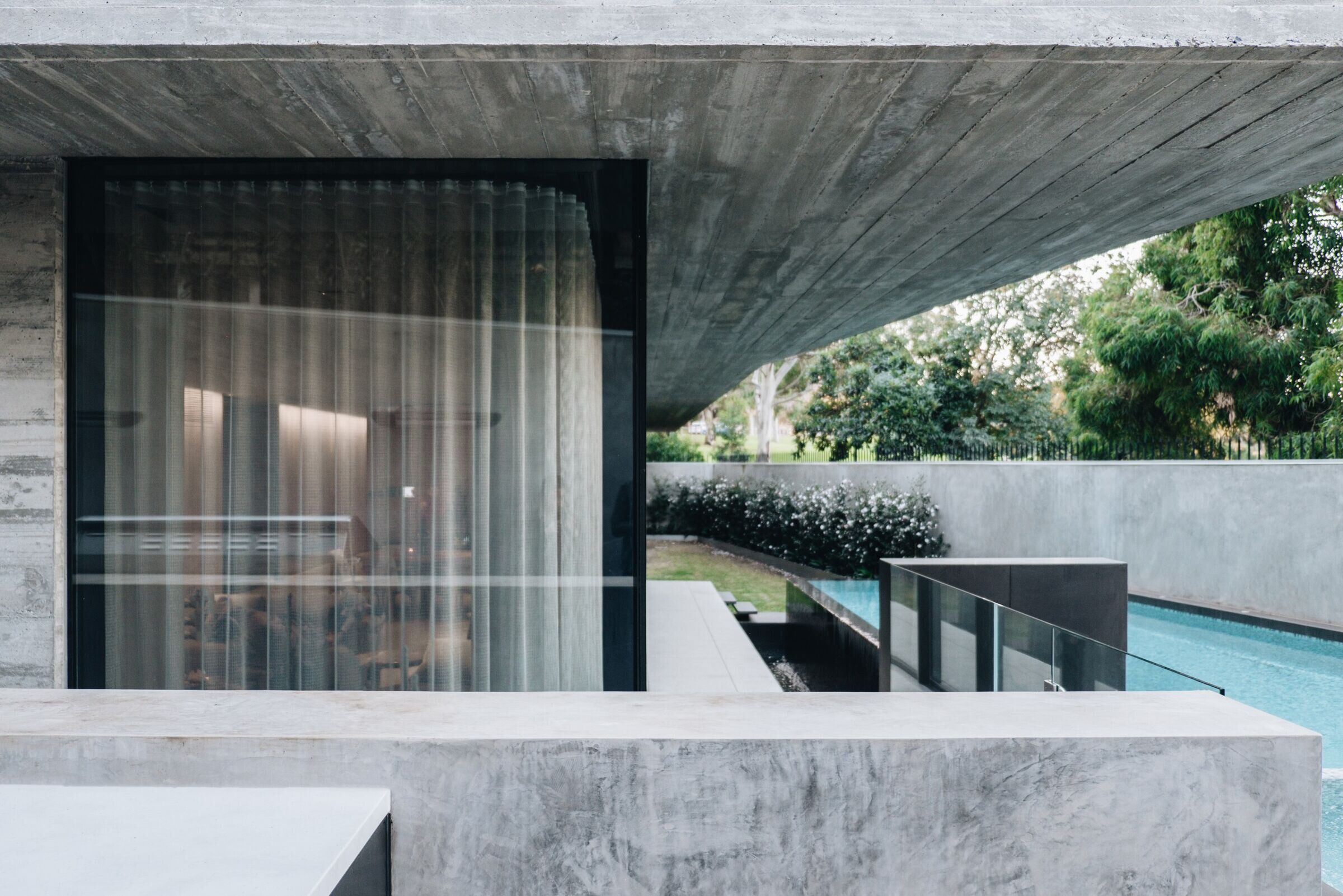 Building on the elements of an existing home, sited within expansive parkland gardens, OS House now projects a striking, mid-Century-inspired minimalist façade, soaring ceiling heights and expansive spaces, defined by stunning natural surfaces and vast angular lines.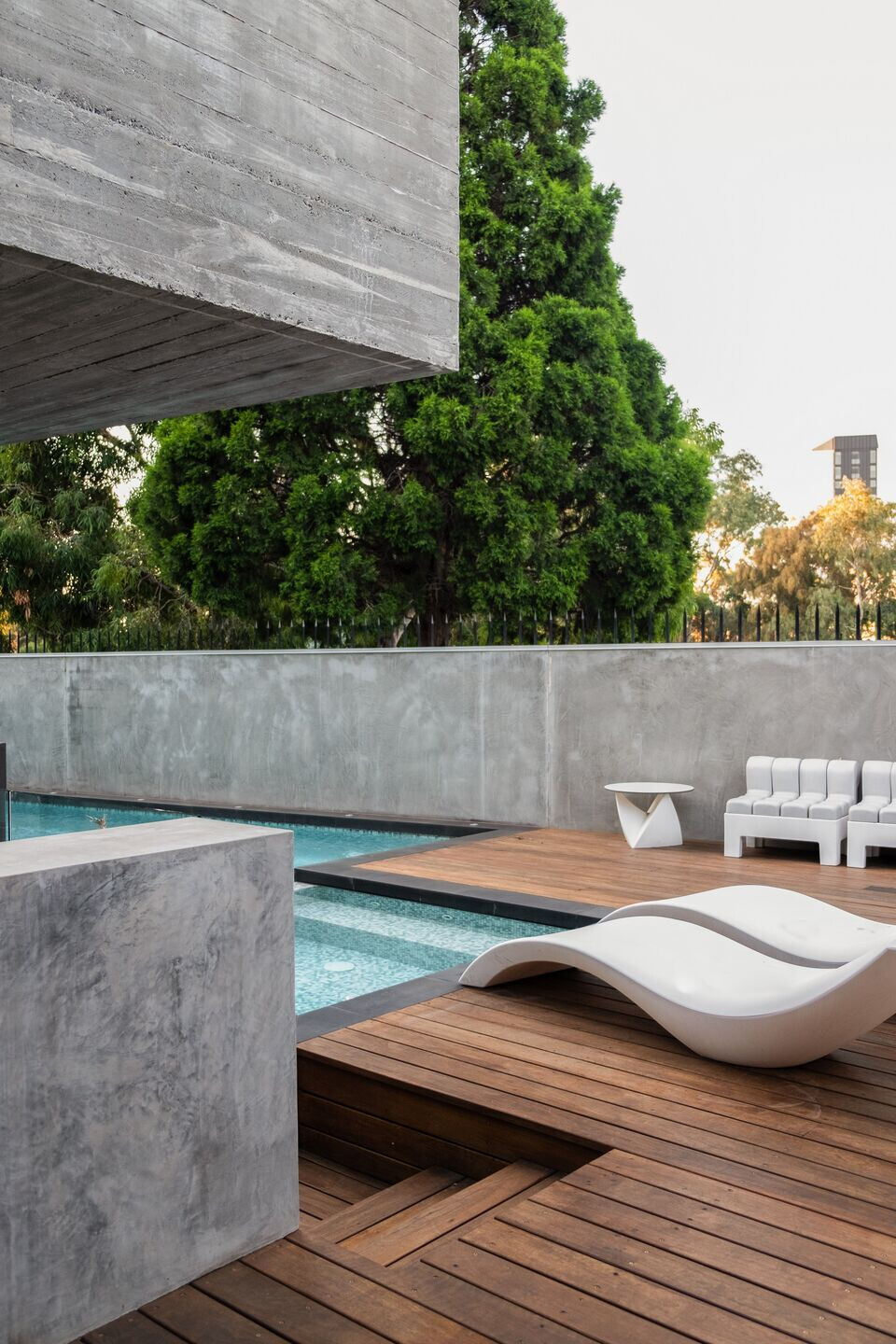 With floor-to-ceiling windows creating a seamless connection to the botanical outside environment, this five-bedroom, five-bathroom home envelops the occupants in a continuous flow through bold elements of concrete, timber, glass, natural stone and steel.
Juxtaposing concrete floors and ceilings with woodcut timber feature floor surfaces, the interior exudes a warm, spacious confidence, enhanced by soaring aged-timber feature walls with concealed doors, vertical wire stair balustrading, atmospheric Christopher Boots lighting design, leathered kitchen finishes and striking Julian Clavijo feature artwork.
David Carabott, Managing Director at CHT Architects, described OS House as an "abstract reflection of its context".
"The architectural proposal intends to build a sense of scale, creating a natural transition from the urban context to the open space of the park," David explained.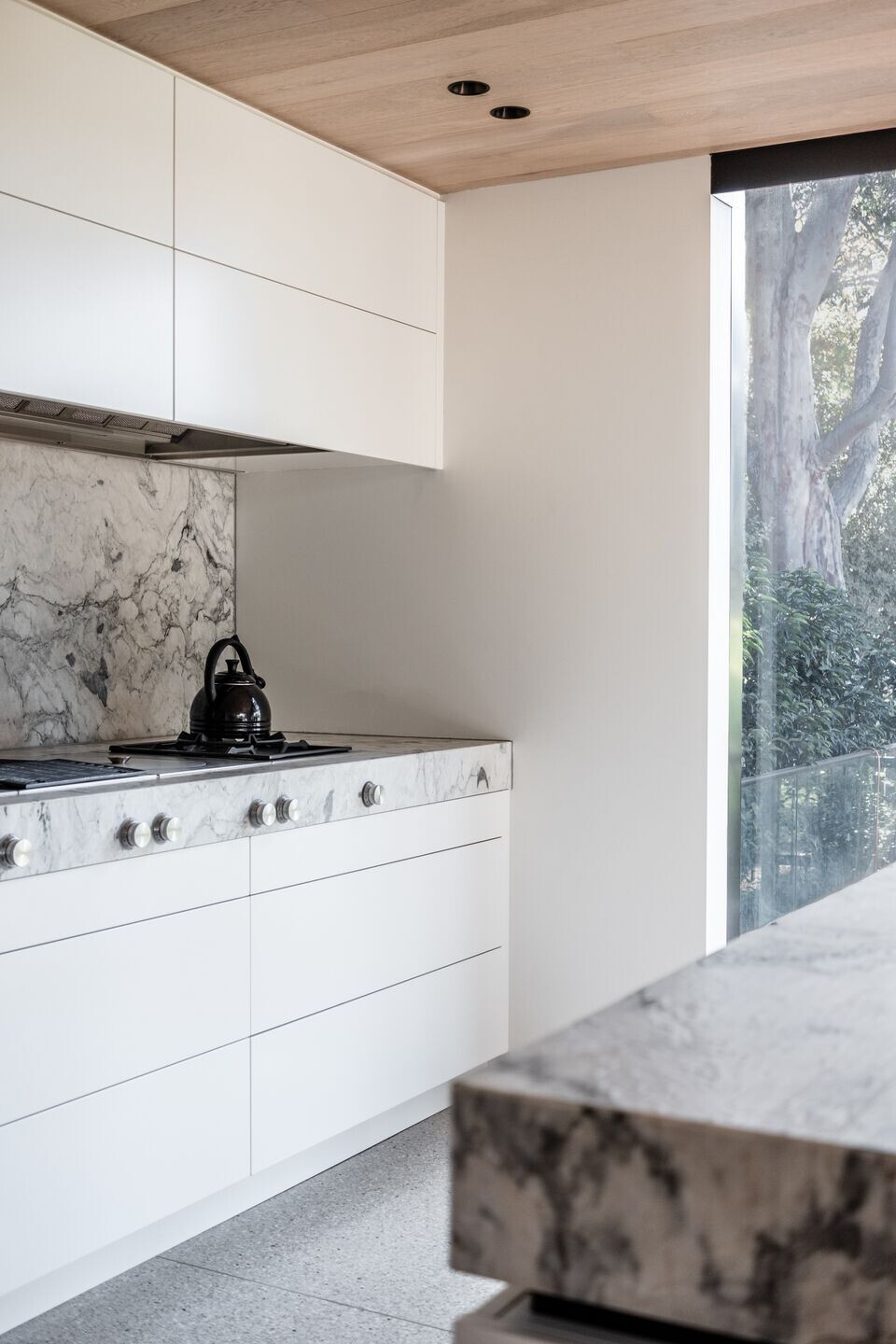 "By retaining the existing house and surrounding it with a series of monolithic volumes, the home's occupants enjoy protection from an adjacent street, whilst remaining intimately connected to the natural parkland spaces.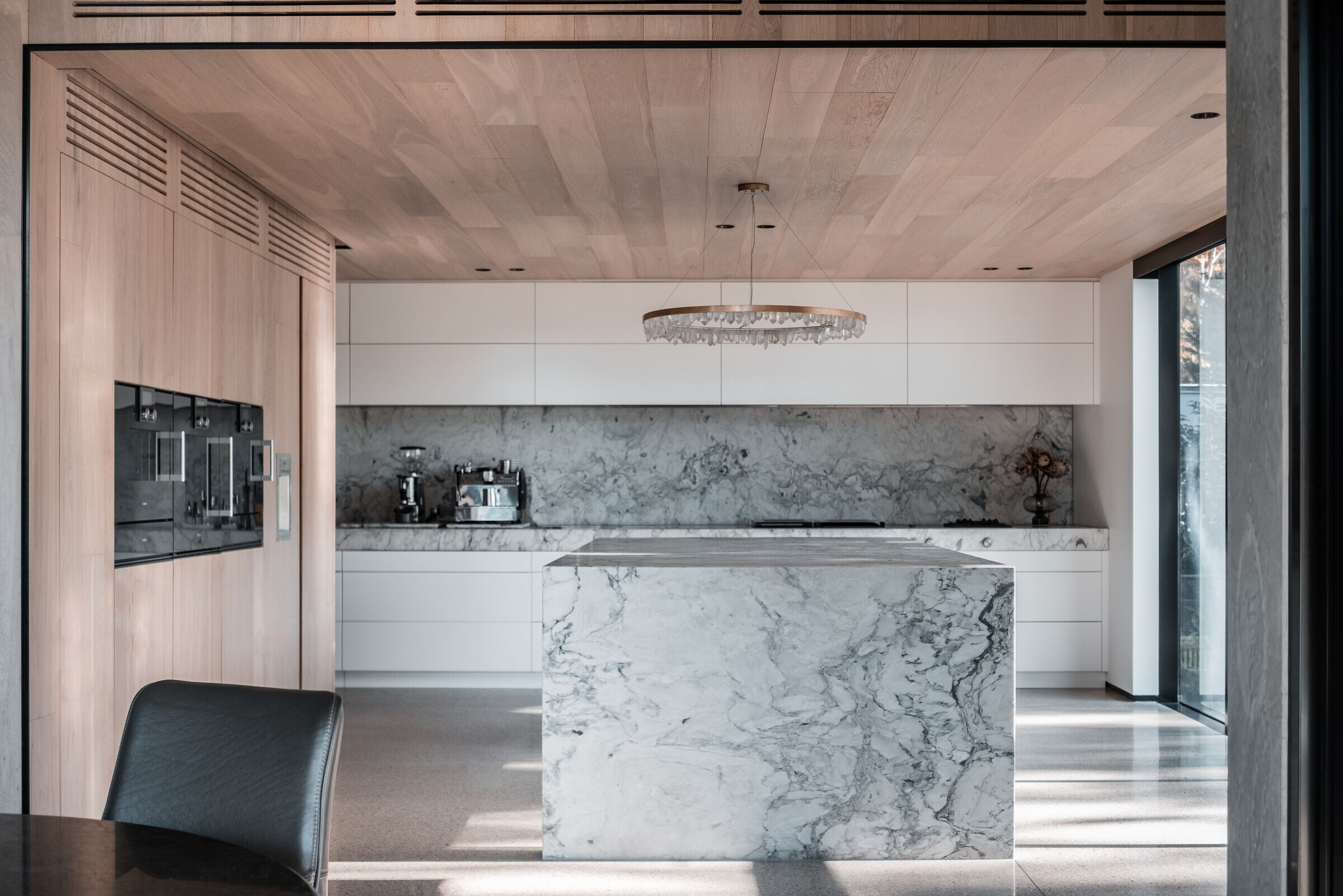 "Sun and privacy exposure are controlled by a continuous concrete ledge and master-ensuite switch glass, creating an ideal balance of exterior integration and a private interior sanctuary."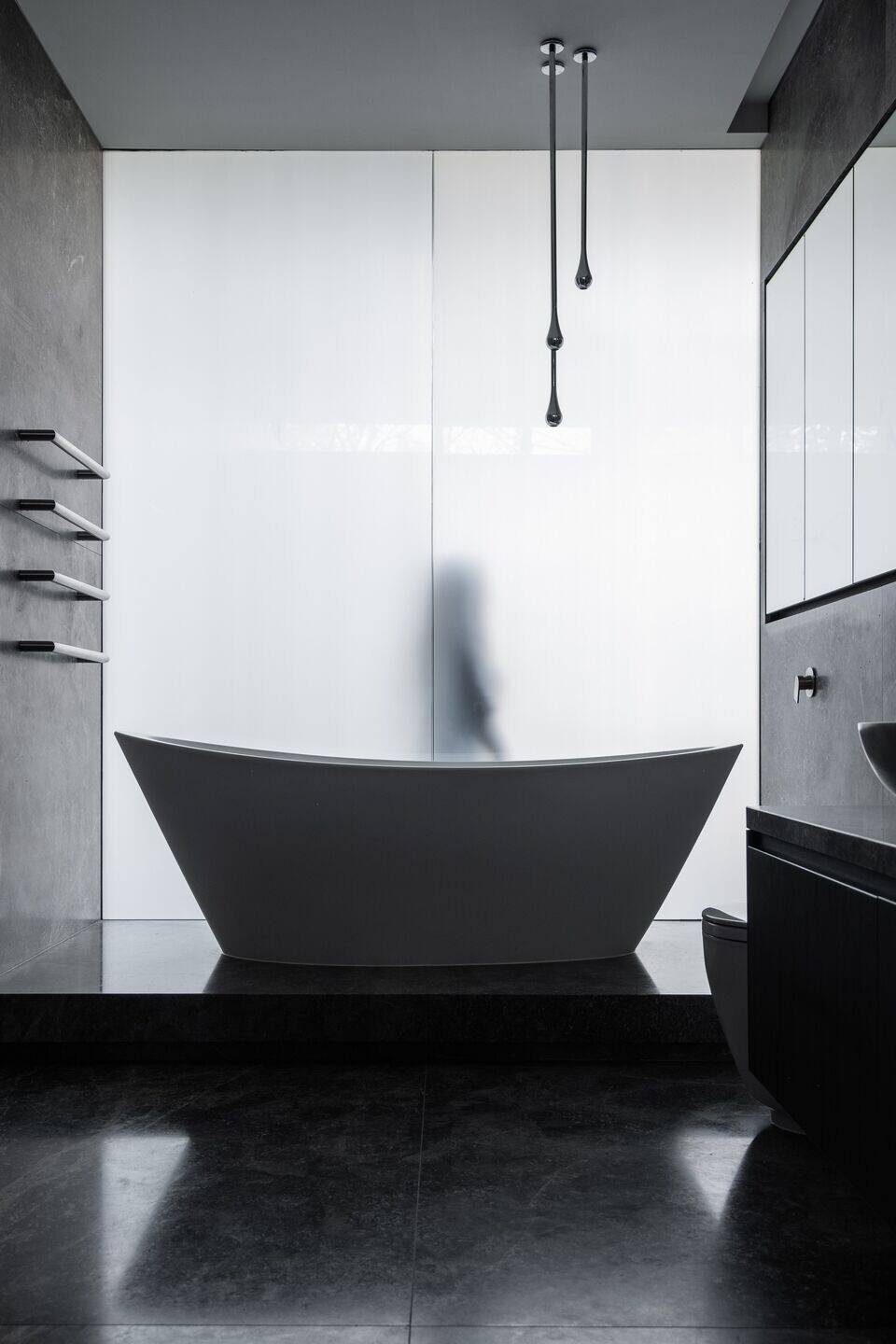 Further luxurious features of the OS House include motorised blinds, custom stone baths and basins, marble bathroom surfaces, prestige designer appliances and Gessi tap fixtures, fully fitted gym, sauna and steam room, pool and landscaping by Jack Merlo, dedicated office and library rooms, and a basement living area with a bar, games room and custom lounge.