Retail projects are always marked by a particular entrepreneurial initiative that is articulated, mainly, through the design of an experience and basic commercial needs. In the case of OpticArt, the partners envisioned an eyewear store in which the customer could have the autonomy to choose and try more than a thousand models of glasses in a traditional corner of the Osório Square, in the Curitiba's Downtown.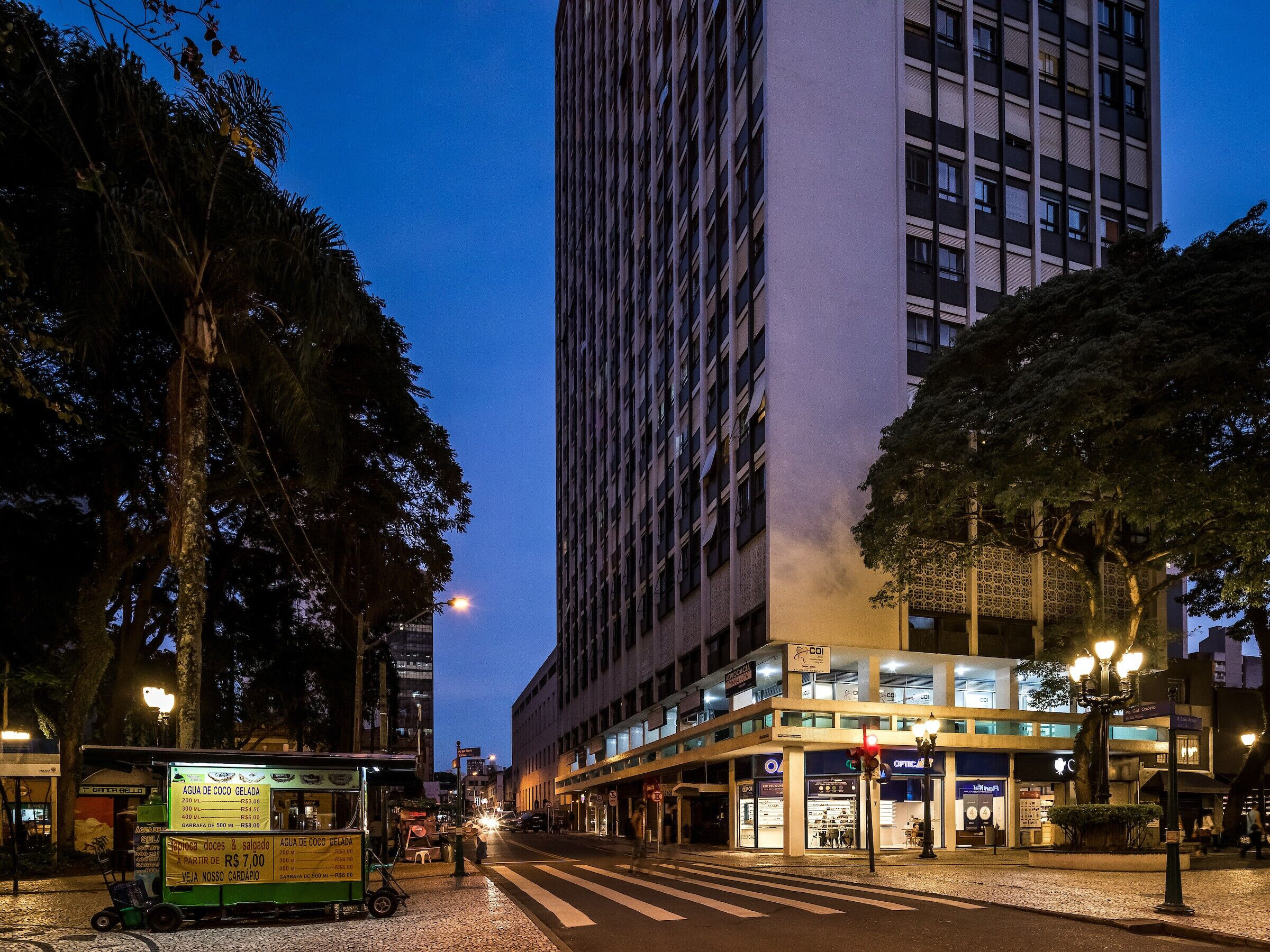 To materialize that, there were two main starting conditions: they would need to have more than 100 meters of linear displays and the users would need total freedom to move around. However, it was still important to have a few service desks for those who need more support while shopping.The main solution was to break the traditional scheme of client-table-display by giving the clients direct access to the shelves, but also avoiding placing them in a narrow hallway. With that, clients quickly understand that they can move around the store without having to compromise with a salesperson. The shelves were made from folded steel sheet to create a continuous line that goes from the corner window to the back of the store, with the lower shelf having a slightly greater depth to support trays for customers to select their items.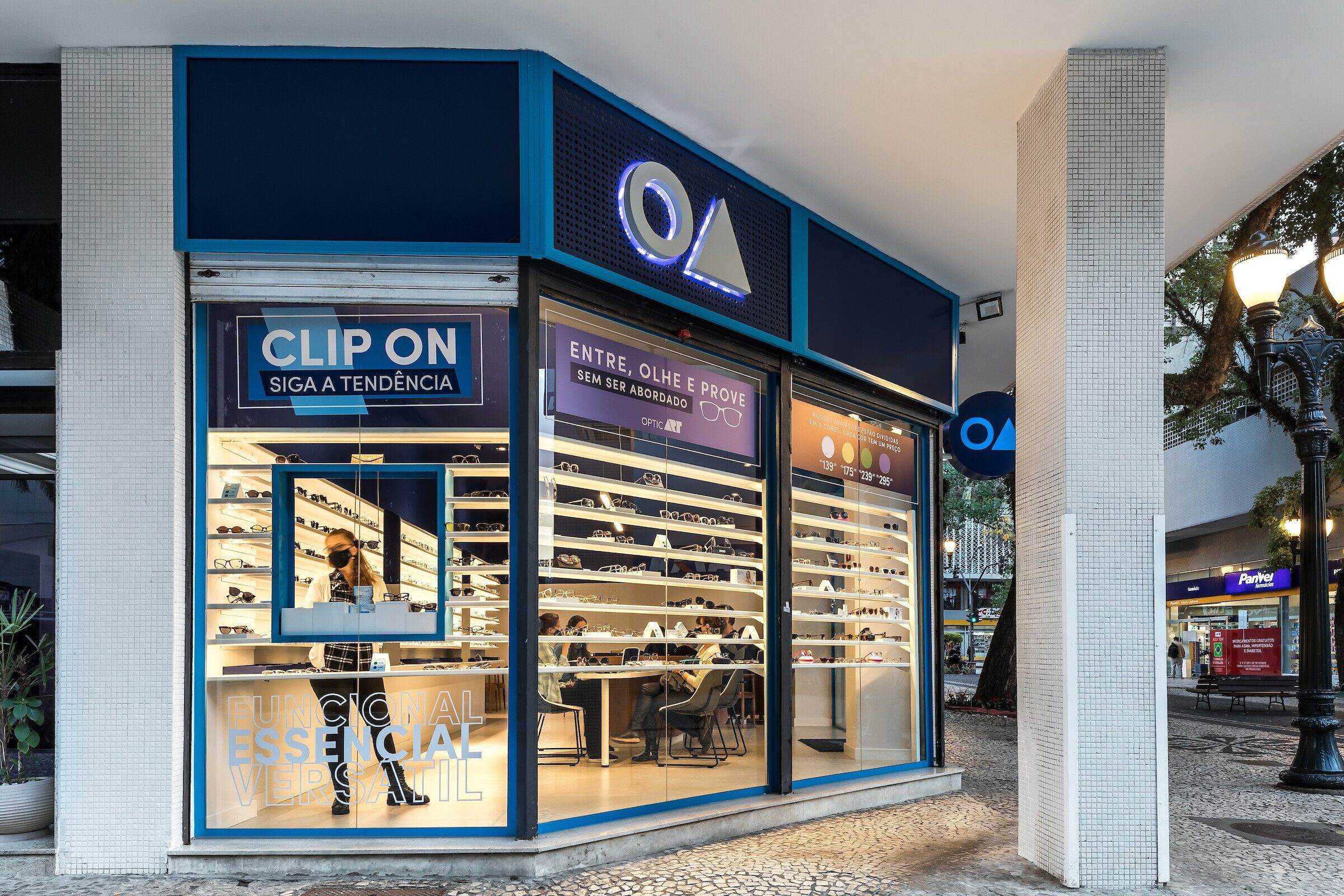 At the same time, the main service area is located on the side of this hall on an extensive wooden bench with a trapezoidal shape, where customers can make any necessary adjustments to customize the product. The isle table serves as a space articulator for featured products and punctual support.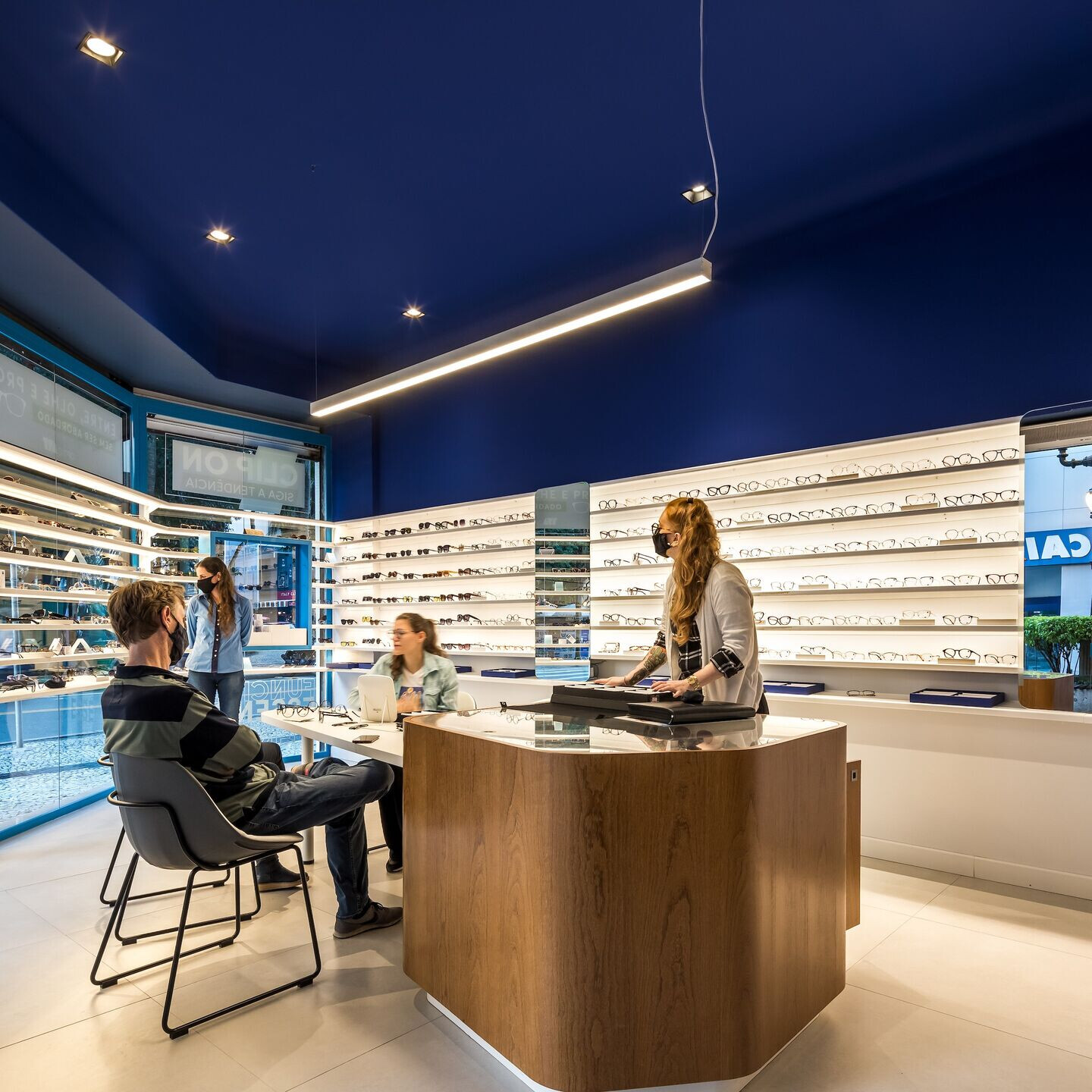 In addition, the materiality aligned with the newly created branding is also highlighted, using white at eye height, highlighting the shapes and colors of the products, and the navy blue at the curved ceiling that creates an infinite coverage for the internal space of the store, as if the store was an extension of the front square.