Opera Residences, at the southeast corner of Circular Quay, is a 20-storey building containing 104 apartments, that creates an exceptional level of quality and amenity, not just for its residents, but also for visitors and the general public. We were the lead architect collaborating with Crone (executive architect), and MAKE, (interior architect).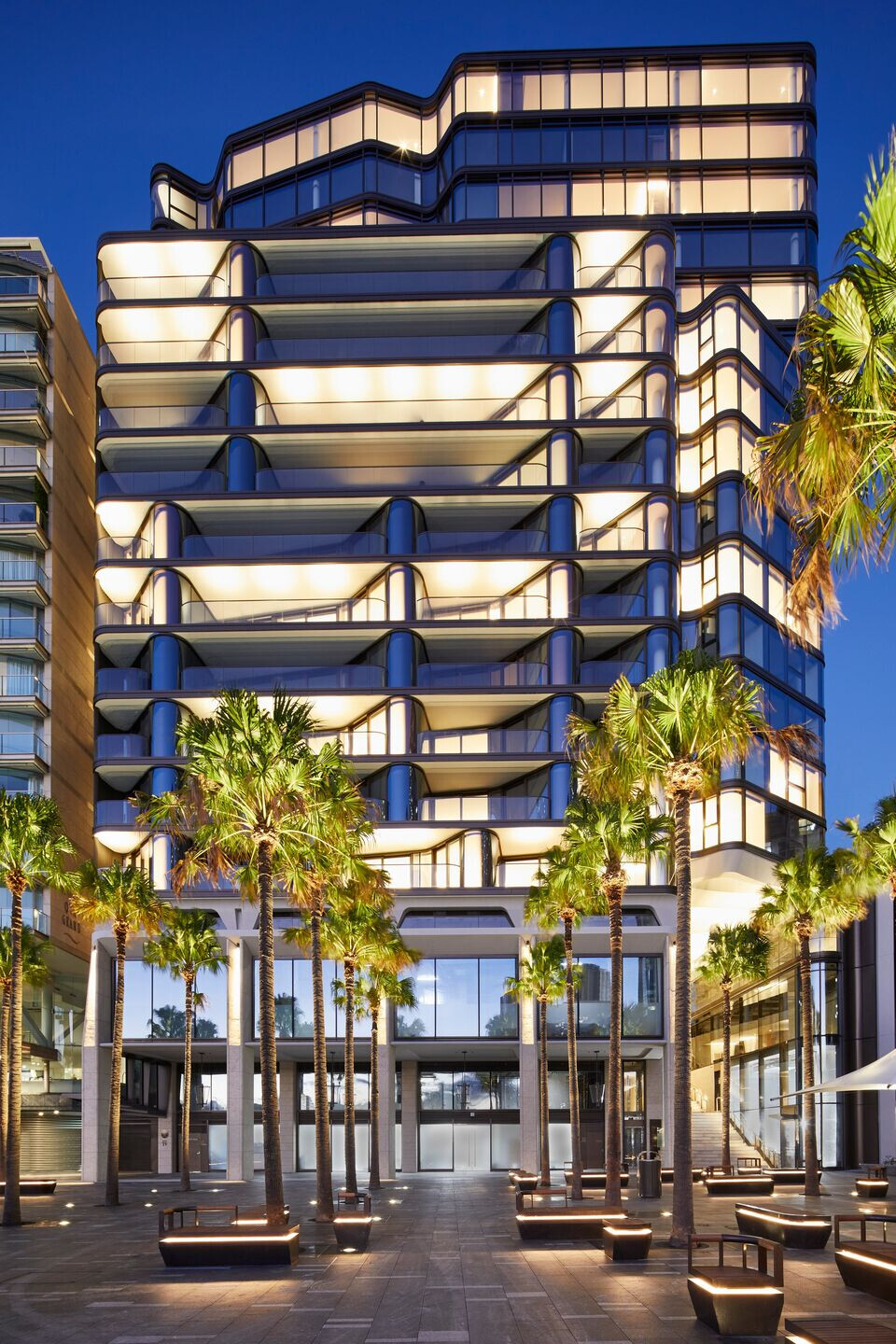 In one of the most important and most visited sites in the city, close to the Sydney Opera House and Botanic Gardens, it was essential that we responded to – and enhanced – what was already there. At its base, Opera Residences includes a grand colonnade that completes the public walkway at East Circular Quay. With its three levels of retail and hospitality, it also invigorates a previously underutilised waterfront area; we further enhanced this through an integrated landscaping strategy at Circular Quay, comprising shaded public seating and trees. We incorporated a grand public stairway through the retail area, which provides a new link between Circular Quay and the Botanic Gardens, opening up the view between the two zones and offering an engaging experience for pedestrians.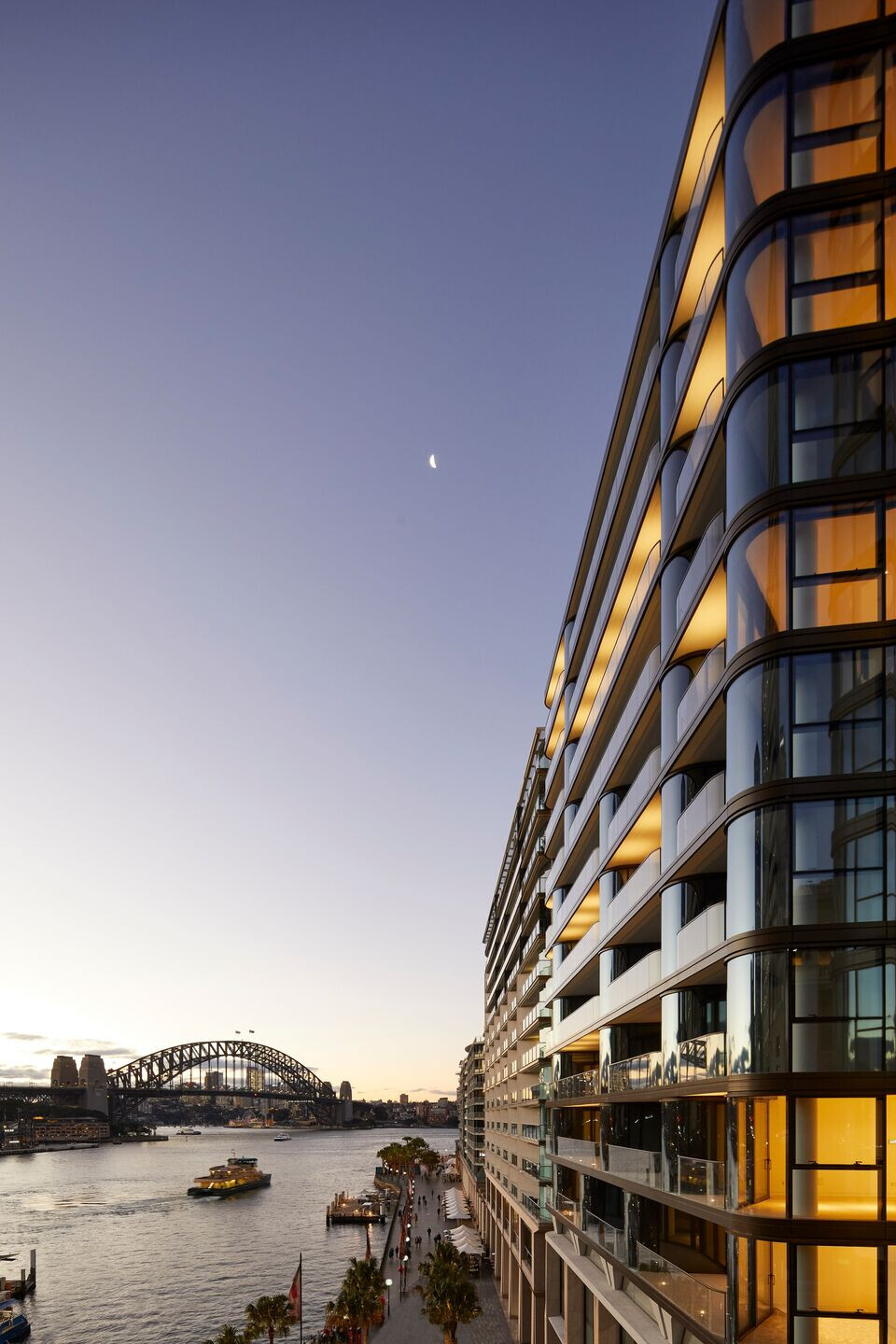 Above the retail base is a section of apartments that forms an extension to the wall of East Circular Quay and Macquarie Street, on top of which is a lantern-like element of larger apartments that take full advantage of their position on the harbour.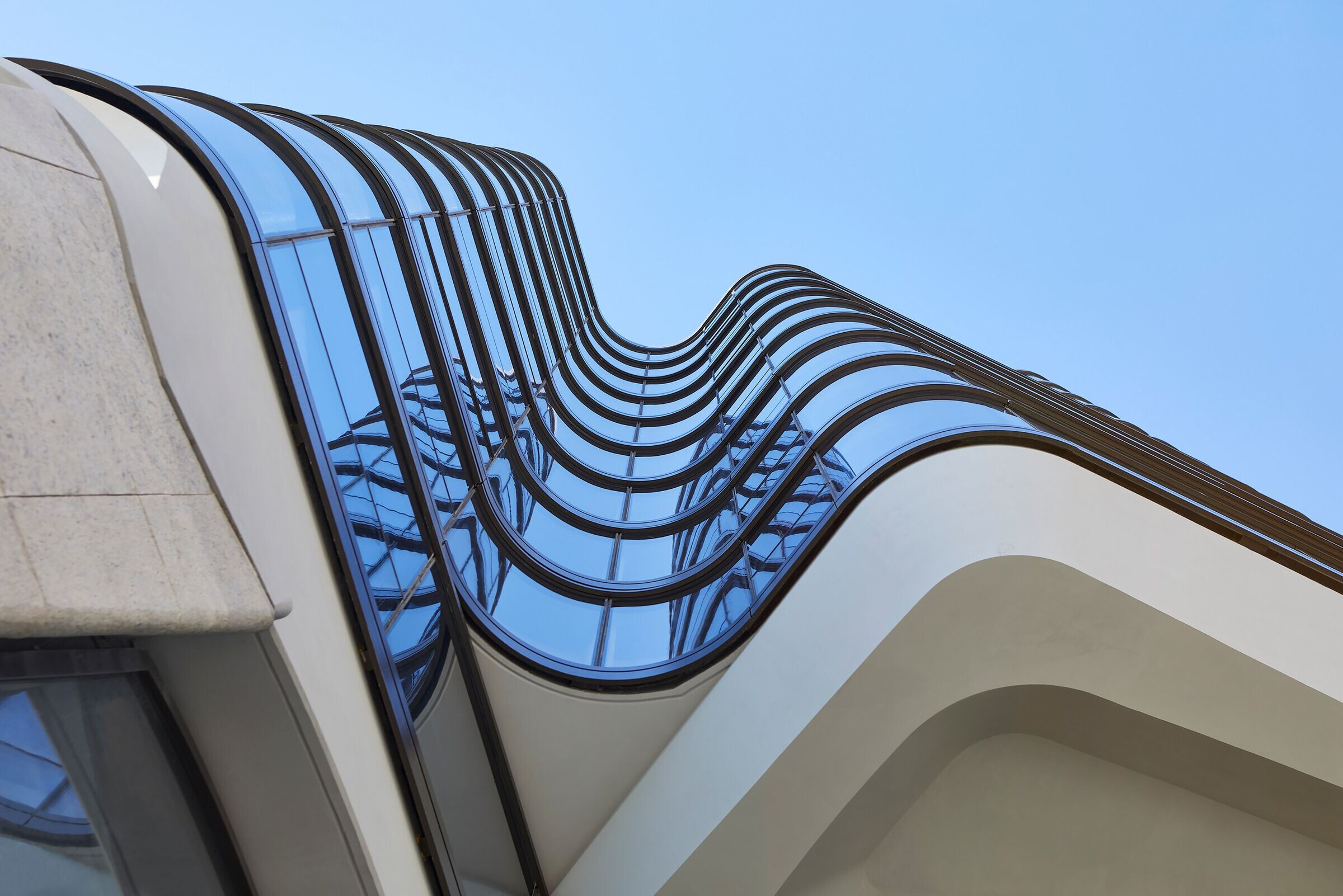 Rather than creating a building of sharp edges, we conceived Opera Residences as a fluid form in stone, concrete and glass, which generates different responses and views when experienced from varying points. From Macquarie Street, its understated character reflects the dignified residential address, while its more public side, on Circular Quay, appears playful and extrovert. When seen from the Cahill Expressway, its softly folded glass facade gives the perception of speed. Part of the architecture of Opera Residences includes an expressed structural soffit, which reinterprets Utzon's remarkable contribution to the architecture of Sydney.
In essence, Opera Residences is a dynamic and enduring building that enriches the public domain through improved streetscape; a grand address that helps create a cohesive identity for East Circular Quay.