Completed in 2018, the Omaha house overlooks the estuary facing west. An awkward shaped site and the desire to connect the occupants with the stunning water surrounds led to a three-formed or winged structure connected with glazed hallways.
Abodo's Vulcan Cladding with Sioo:x finish gives the humble "board + batten" cladding a longer-lasting and low-maintenance finish and fits in sympathetically with the coastal environment.
Vulcan Cladding is made from thermally modified timber, a process which uses heat and steam rather than chemicals, and results in a highly stable, durable timber.
Sioo:x is a reactive coating, which weathers evenly to a beautiful silver grey after exposure to the elements. This process accelerates the timber's natural weathering, but still keeps it protected for up to 10 years.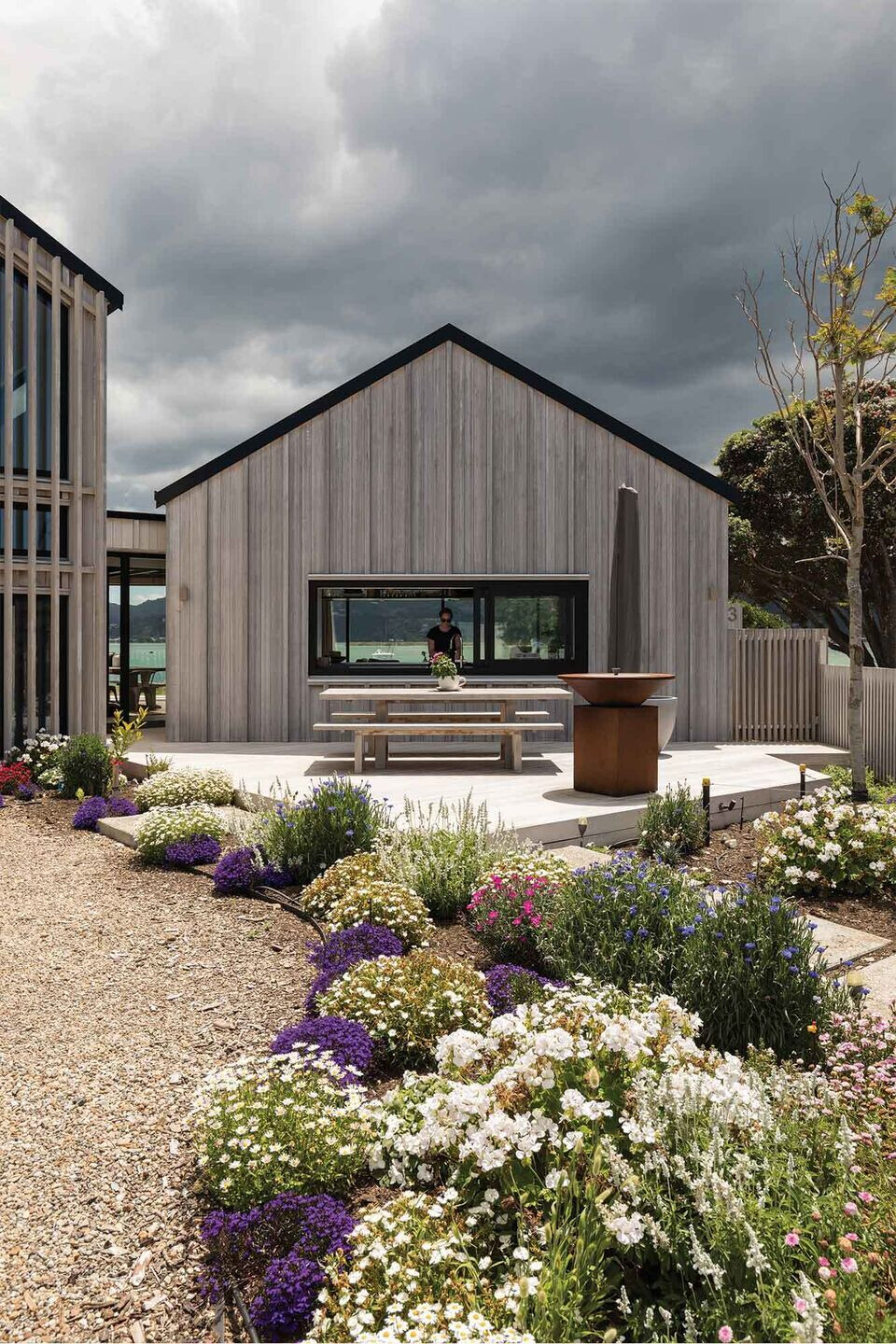 The Sioo:x finish is inspired by nature, and weathers to a beautiful silvery grey which can last up to ten years.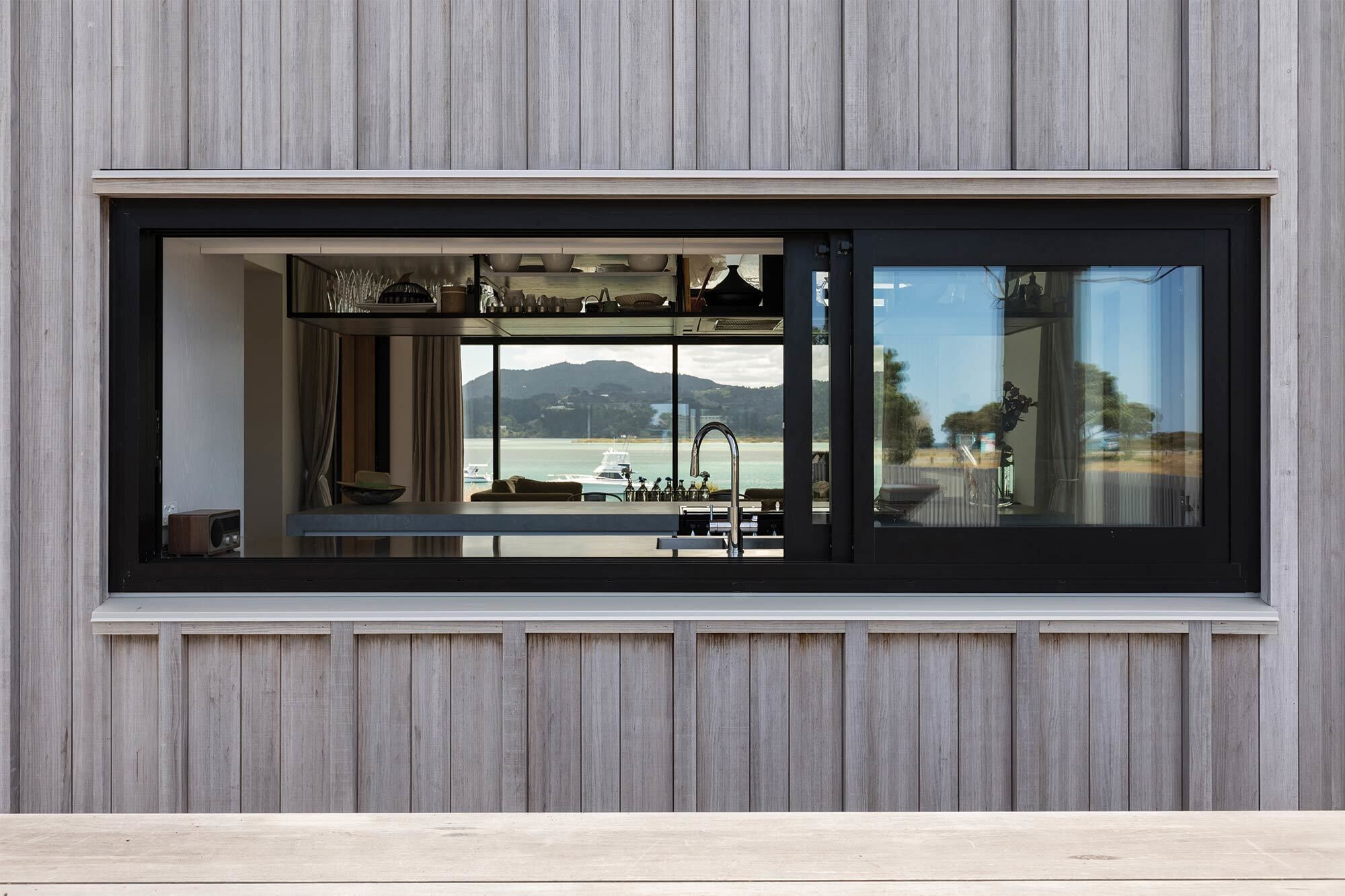 Read more about this project here.