The project realizes the owner's commitment to an uncompromised modernist
statement built on a lake in rural iowa. Constructed with locally sourced stone and
wood, a series of monolithic planes extend through the inside and outside spaces.
organized around a central pavilion, six glass panels retract into a center stone
pylon to further connect the interior to the exterior.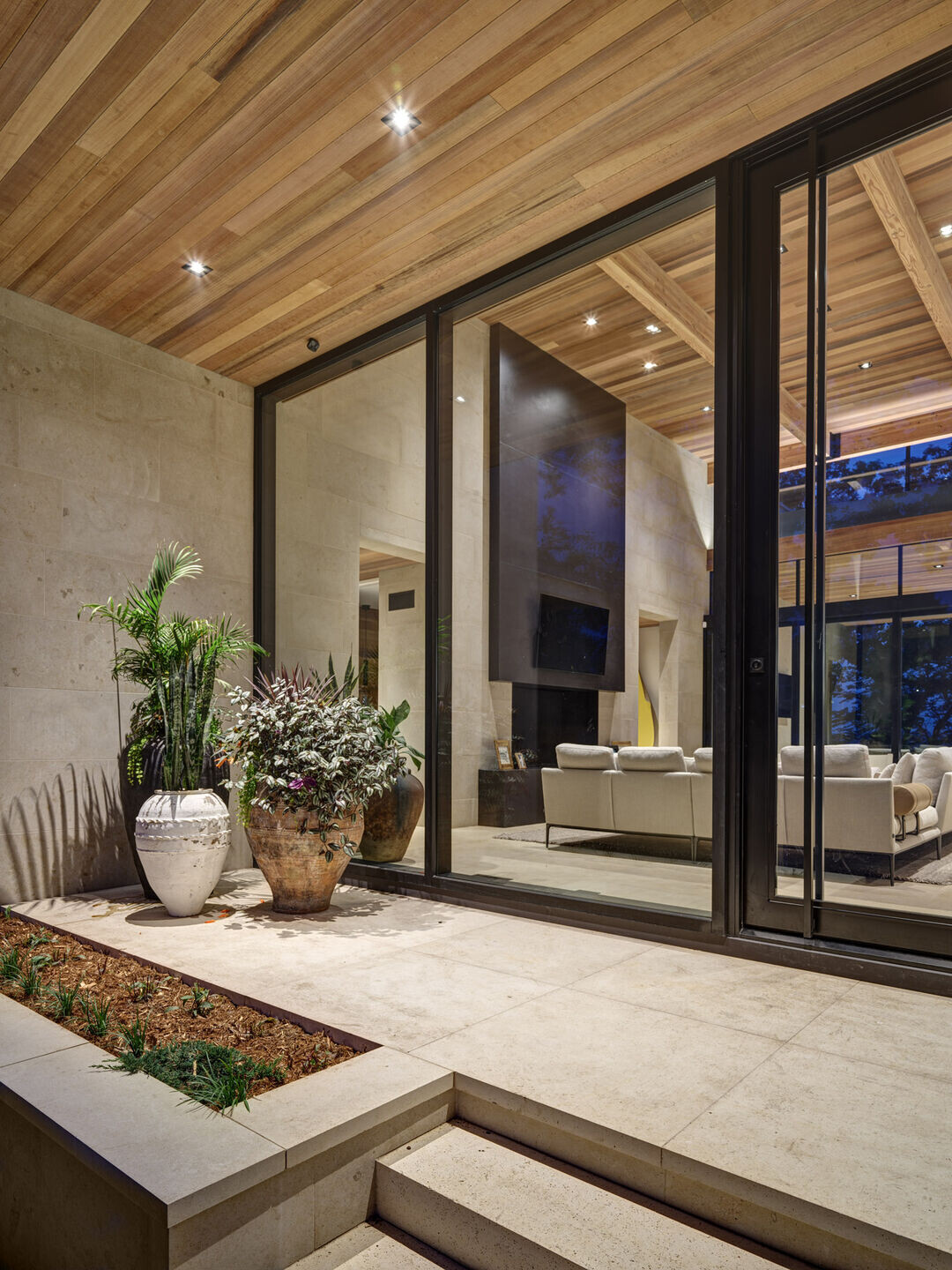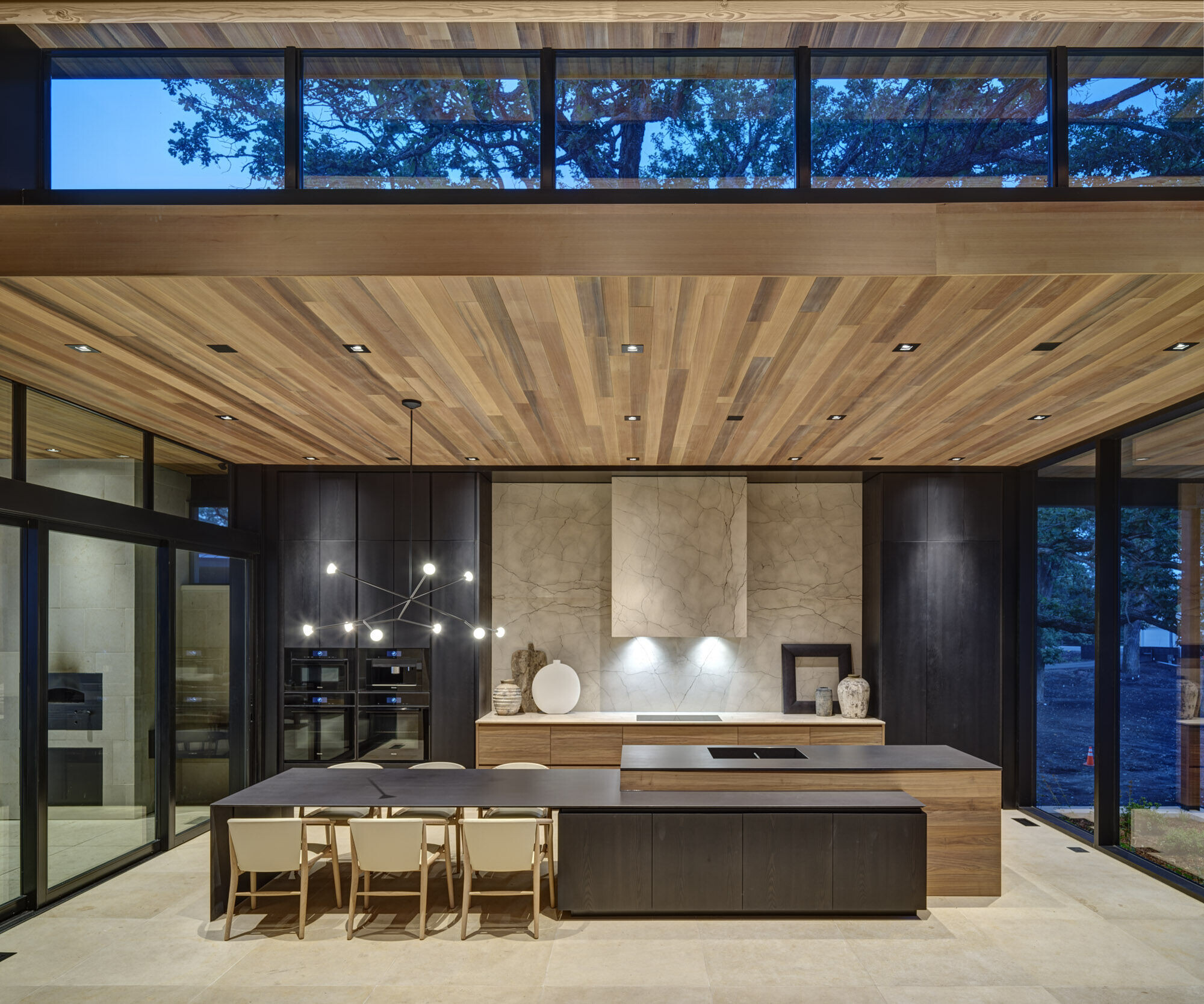 The main outdoor terrace cantransform into a screen porch by lowering retractable screens and a fire ribbon following the perimeter of the upper terrace extends the outdoor living season.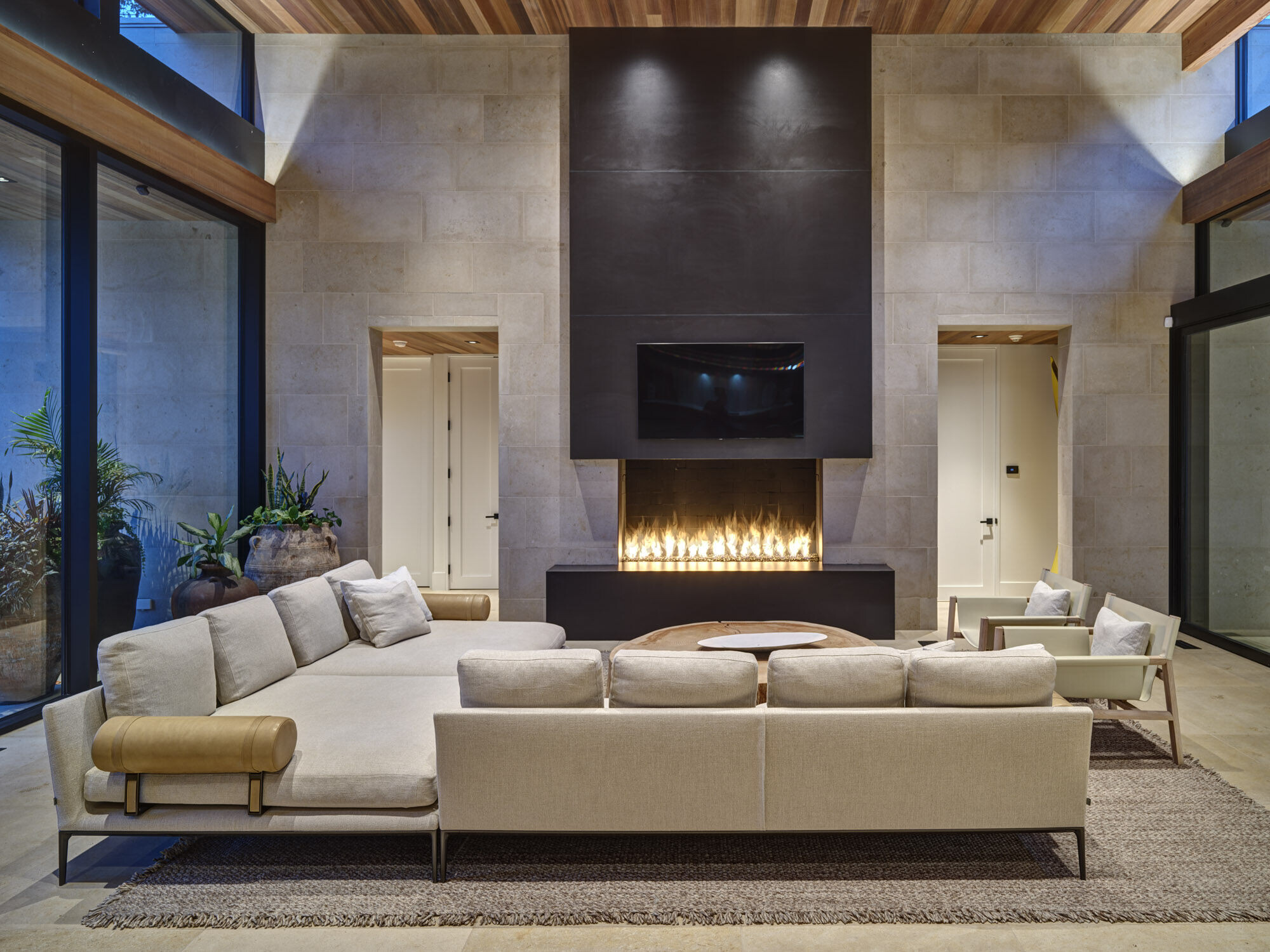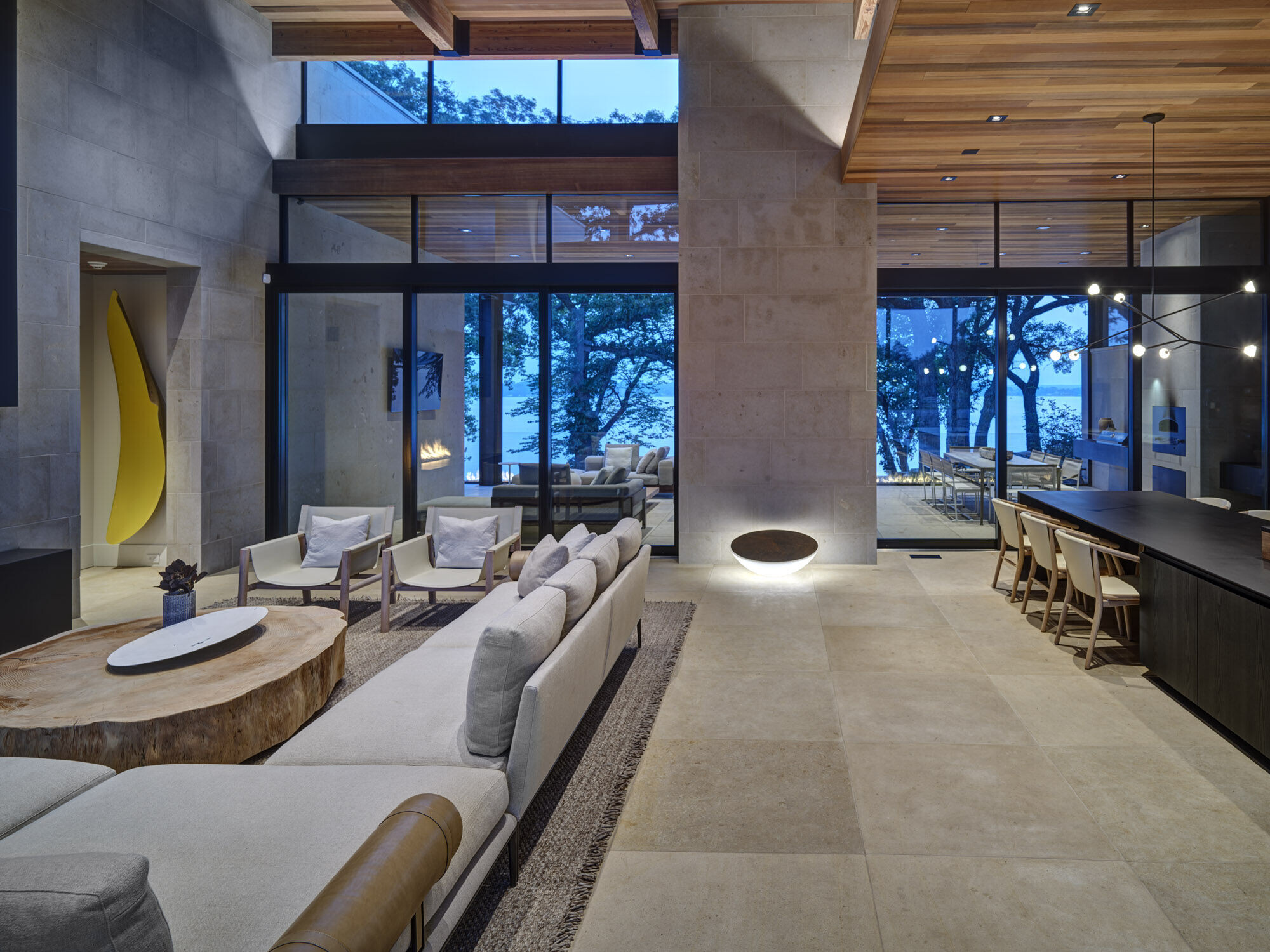 The commitment to building an exacting design in a remote location required the
architect, interior designer, and contractors to either face a day long commute to
the site or take up temporary residency in the area.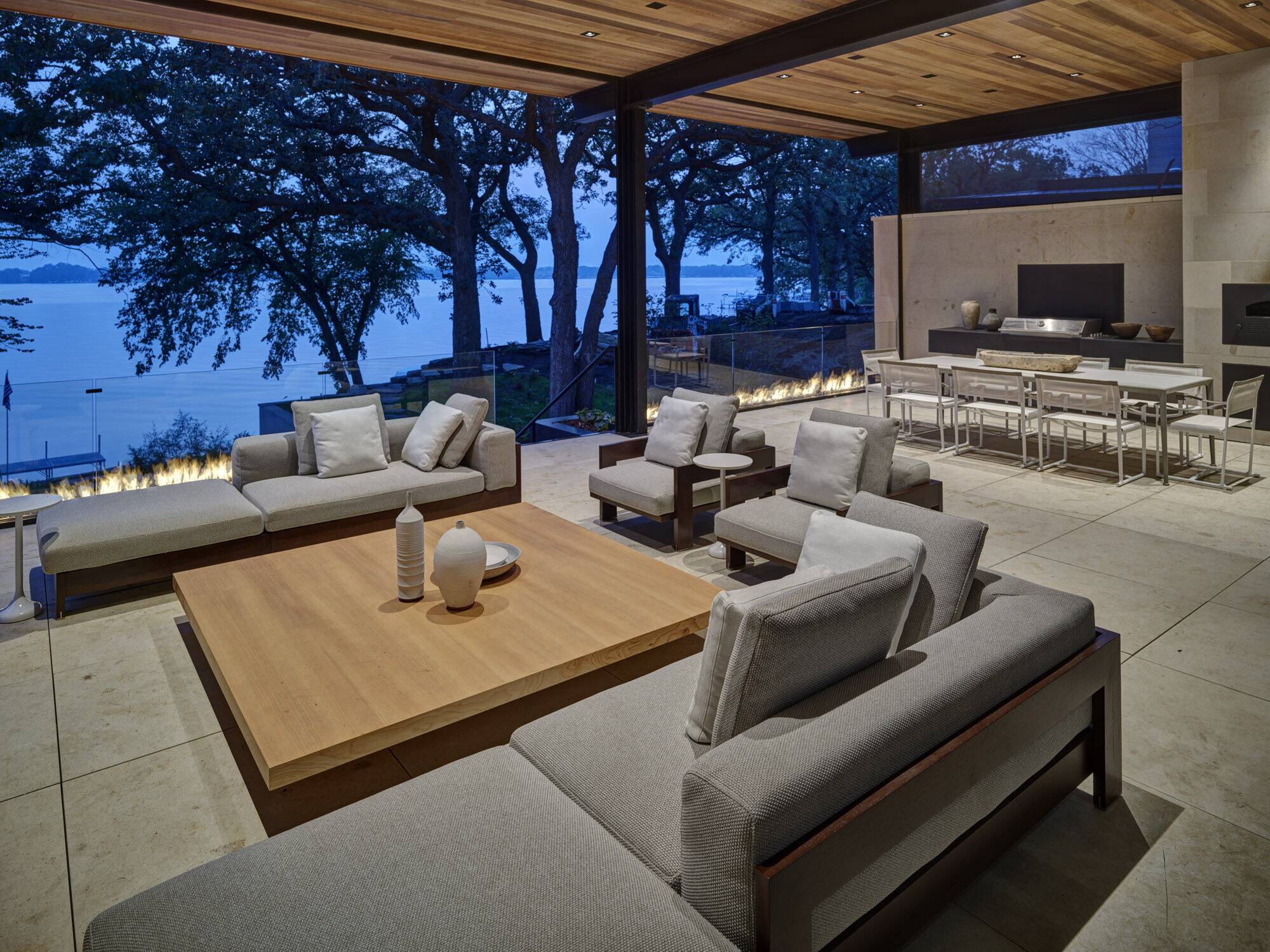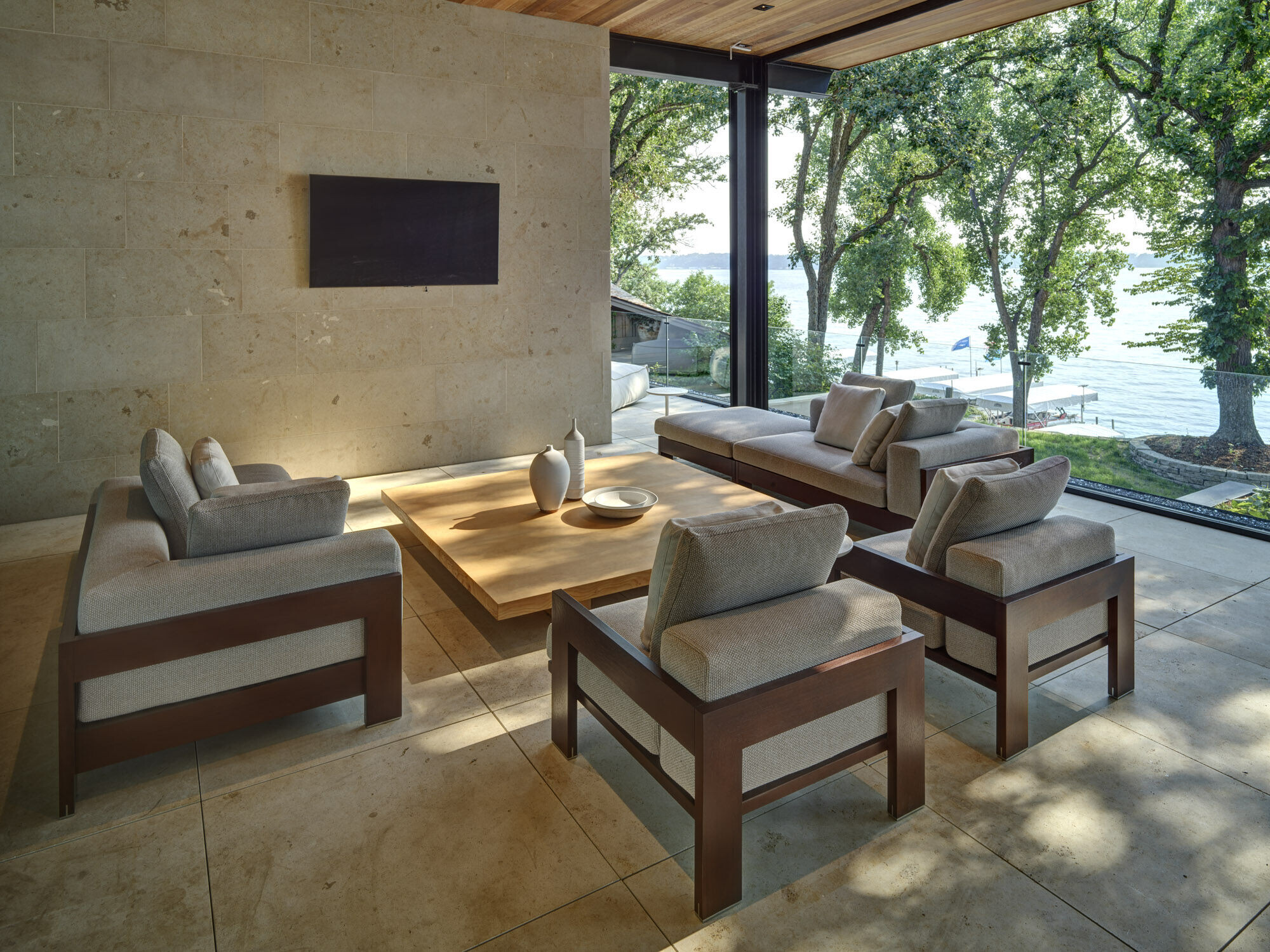 While cabinets and furniture were largely brought in from italy, most of the components for the house were fabricated on site. The live at work construction site became an updated version of the literal meaning of the word bauhaus.