The original single storey federation home in Sydney's Inner west had been subject to a series of complicated additions. The building suffered from an uninspiring street presence with the entry porch enclosed and much of the detail stripped from the street façade. A curiously located internal dining room dissected the home, resulting in a confused floor plan that required access to a rear family room through the small kitchen. An additional bedroom tacked to the rear resulted in a physical disconnect to relatively large the rear garden.
In need of repair, the owners decided it was time for an overhaul. The modest brief included a total three bedrooms, with the formal lounge being able to be occasionally converted to a bedroom for overseas guests. A simplified rear addition would include a kitchen, dining and living room with an improved connection to the outdoors. Important to the owners was the ability to have contemporary open planned living, while allowing for seamless segmentation.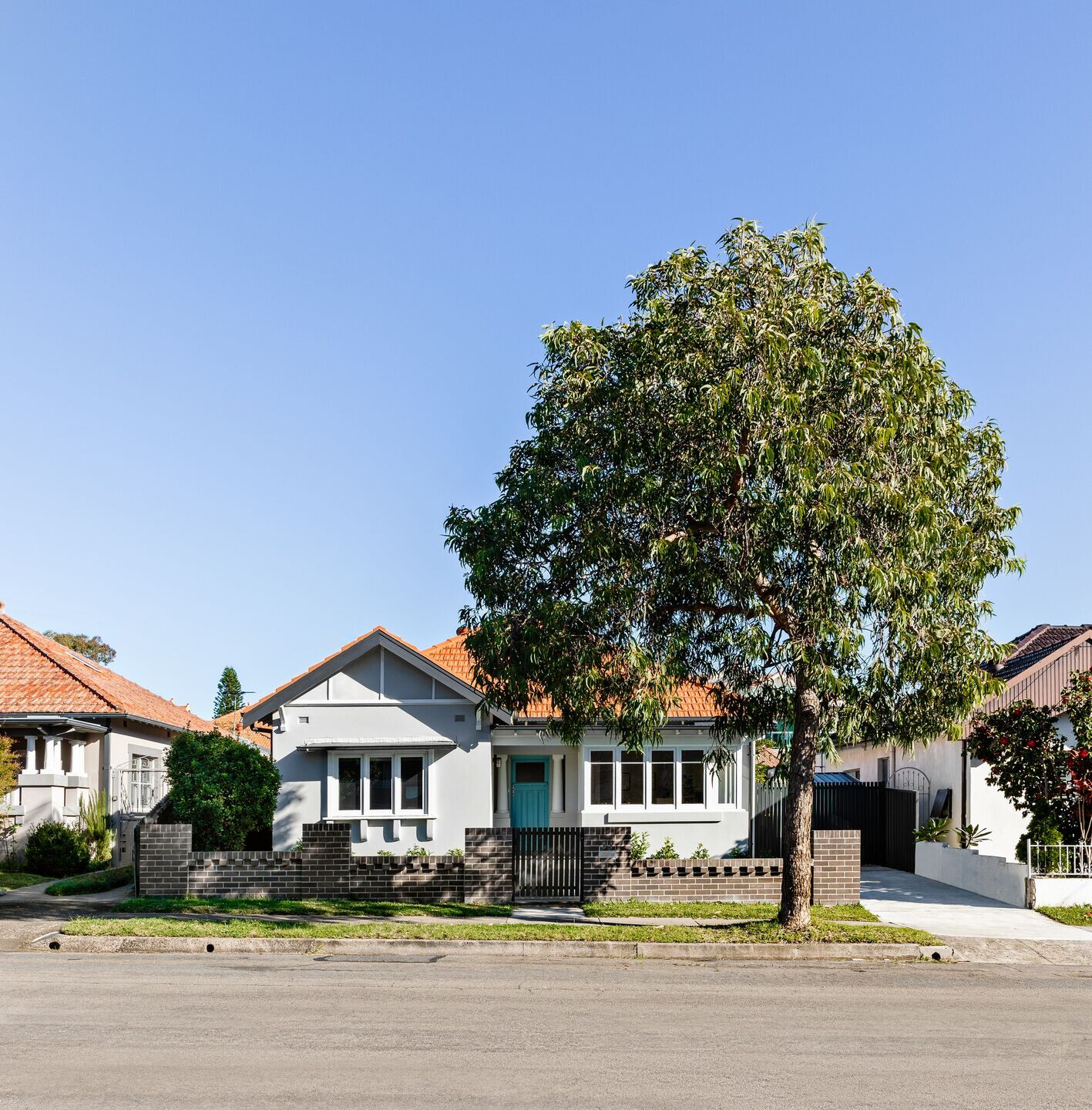 Ironically, Offset House stems off a symmetrical central axis. Drawing on the intricate timber detailing that remained in the house, the original front of the house was untangled and restored with wide central hallway, which dissected four traditional front rooms. Beautifully crafted timber panel detailing, herringbone flooring, timber picture rails and ornate ceilings restored the front of the house to its former glory.
Drawn by a large square timber-lined window box seat that extends the view out to the garden, a threshold and garden light well creates a distinct separation between old and new. The period detailing gives way to timeless, yet contemporary, natural materials; concrete floors, painted brickwork and natural timbers.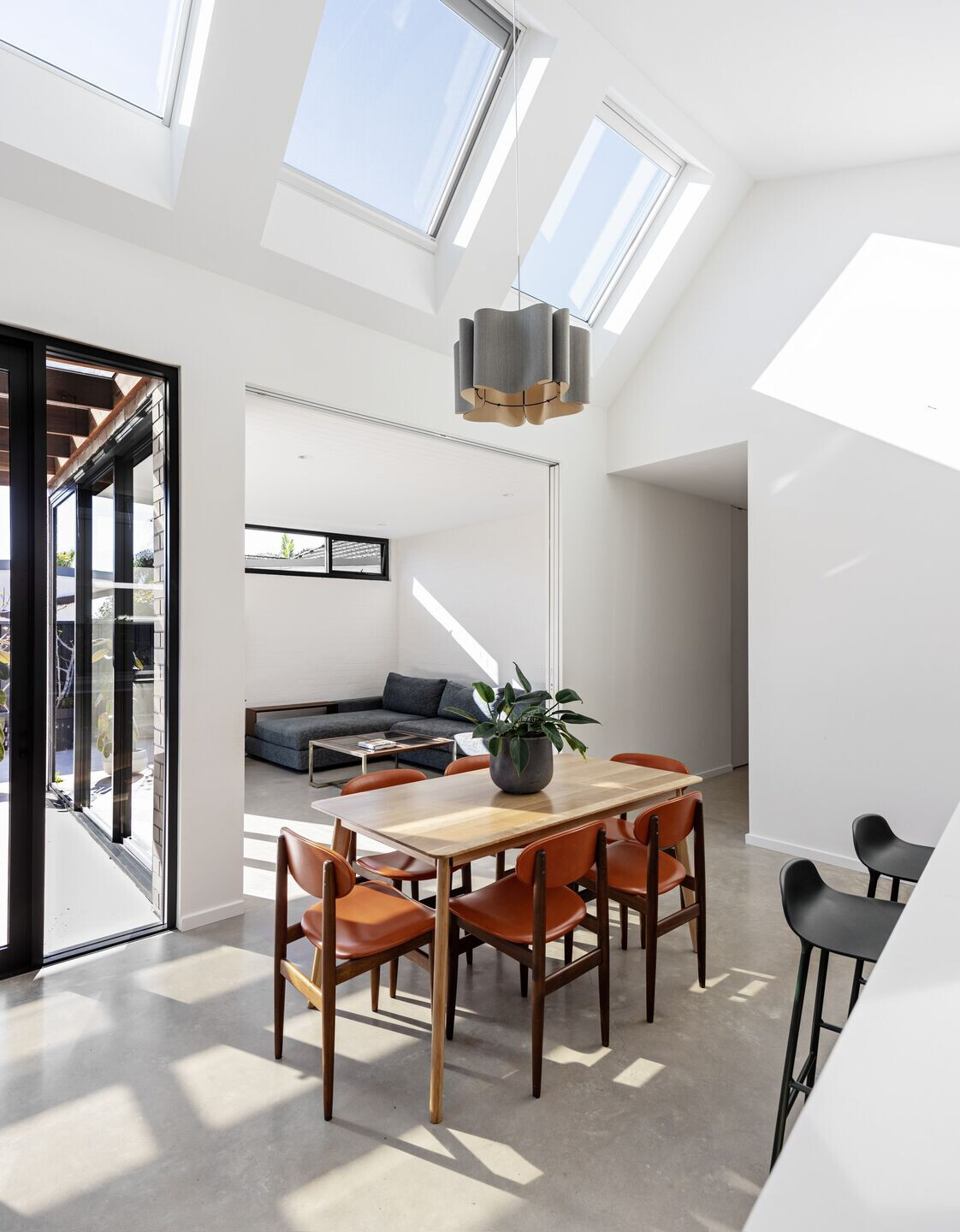 Height and light fills the new kitchen and dining space through a series of large north orientated skylights, flooding the addition with daylight that illuminates the natural materials and textures.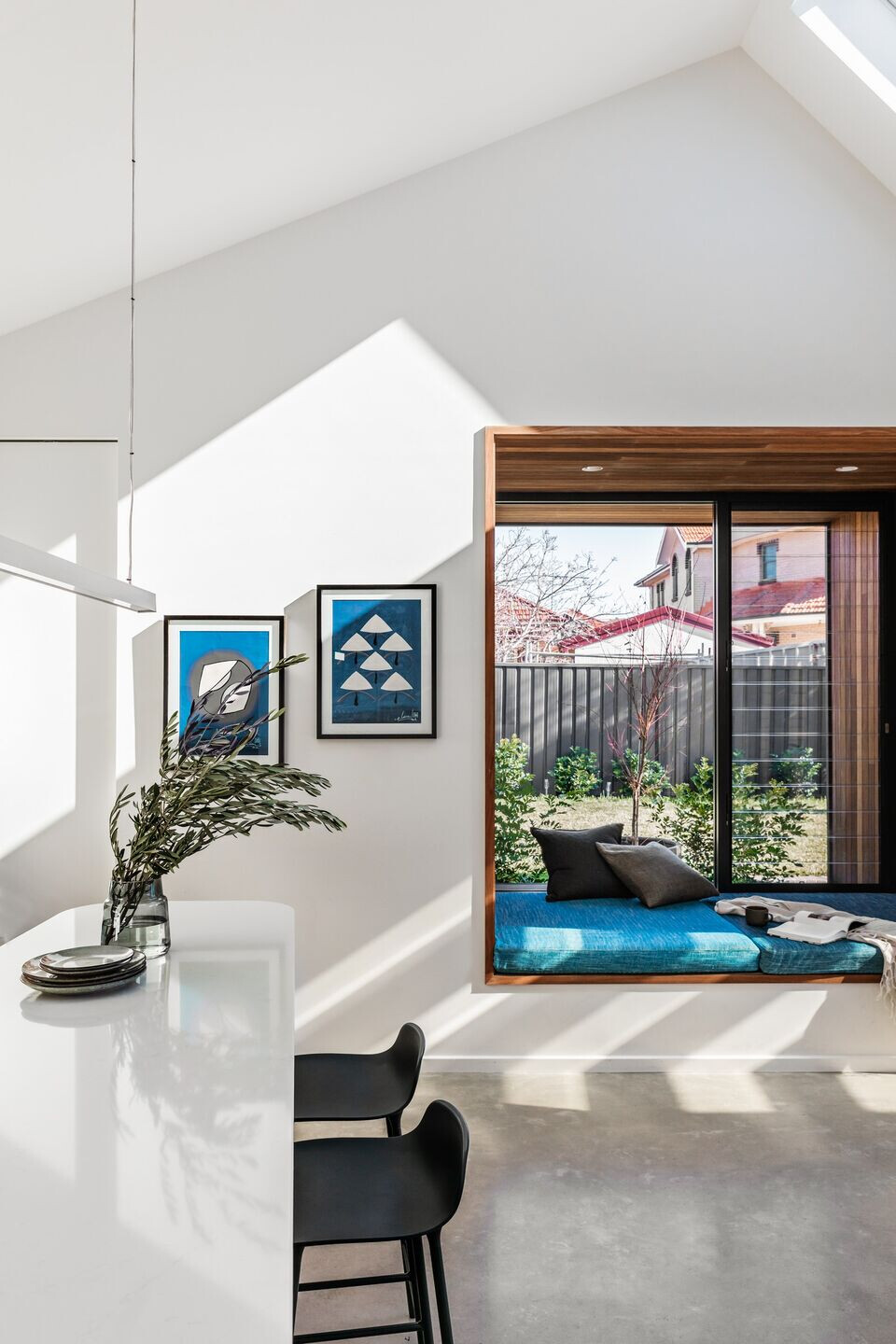 Offset House draws on texture and depth to create a visually dynamic form. The offset roof form that gives the house its name was developed to draw light into the addition, while ensuring low visual bulk and overshadowing to the southern neighbour. It achieves a surprisingly modest yet spacious family home.