Year: 2021
Area: 300 sqm
Location: Chisinau, Republic of Moldova
Brands: Minotti, Madlab, Daytona, Kastel, Florim Ceramiche, Masiero
Team: Alexandrin Buraga, Marco Ballerini, Vlad Ștepu, Victoria Pleșca, Sergiu Tanasiev, Cristina Cortac, Aurel Murzacov
Interior Design Concept: AB + Partners
Photo: Oleg Bajura
Client: GBG - Global Biomarketing Group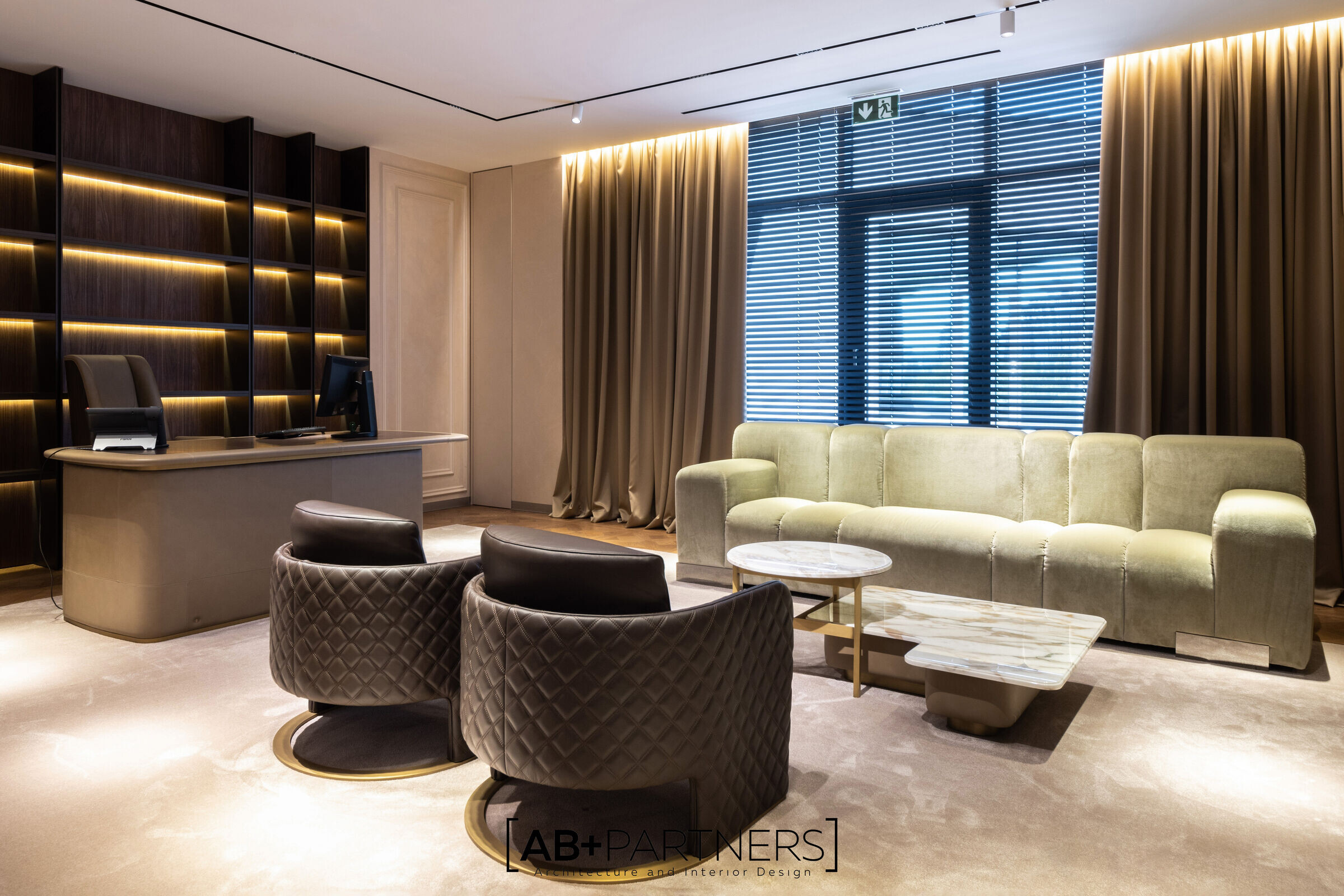 If in the case of residential projects the main stake is the comfort of the customer, in the case of office space design, the goal is to obtain an image that would convey the company's message to the clients alongside with the comfort for employees. To achieve this, we followed the idea of using concise lines, which do not distract attention, creating calm and large spaces whose simplicity denotes professionalism.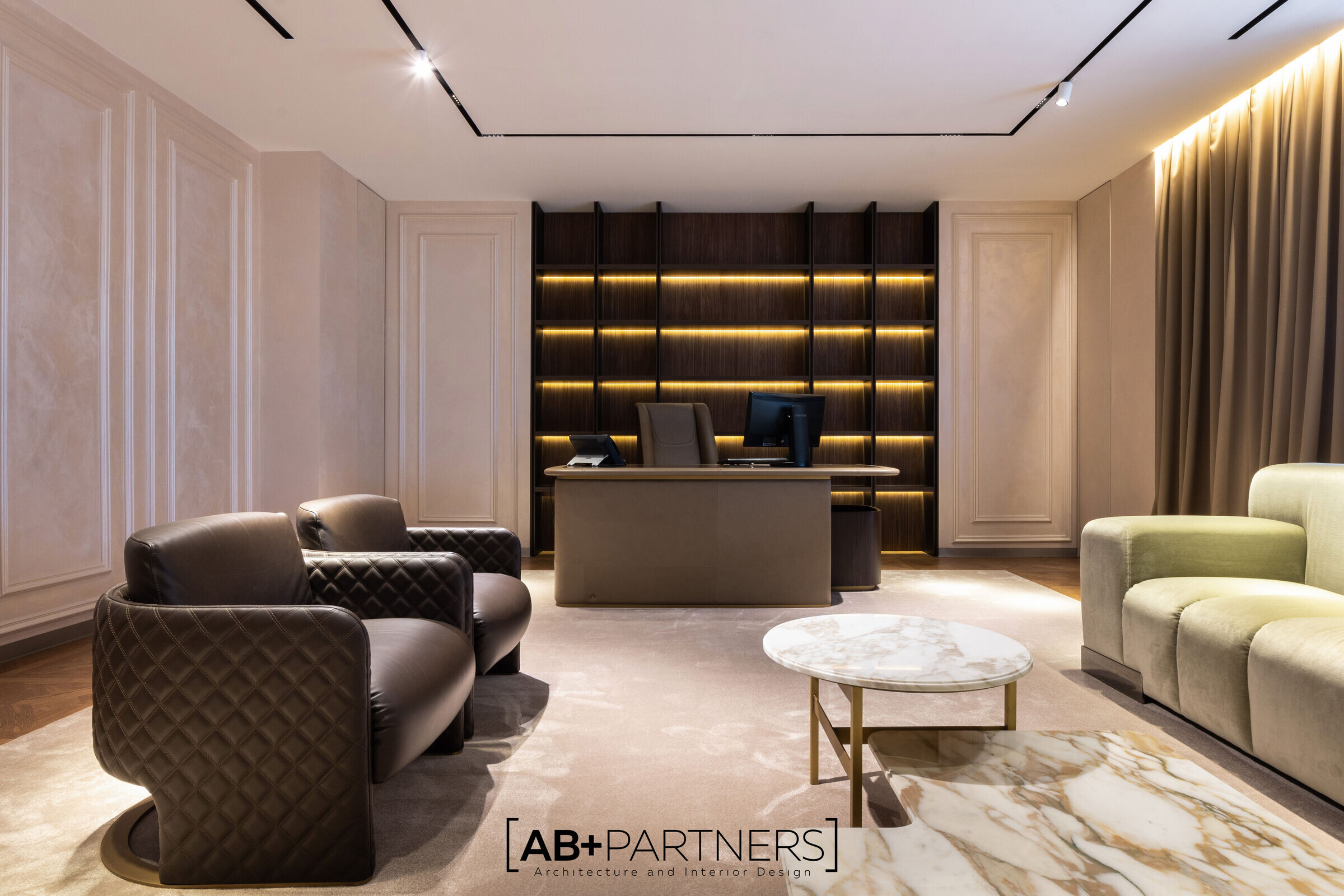 Classic frames and soft furniture were used in the administrative offices, as an element that preserves the general colour range, but stylistically divides the spaces. Due to the added shades of nobility, the administrative area is more impressive, but also offering more privacy.