Ochre House is a two-story residence situated in the heart of Mexico City that combines modern elements with touches of rustic design to create an exquisite balance.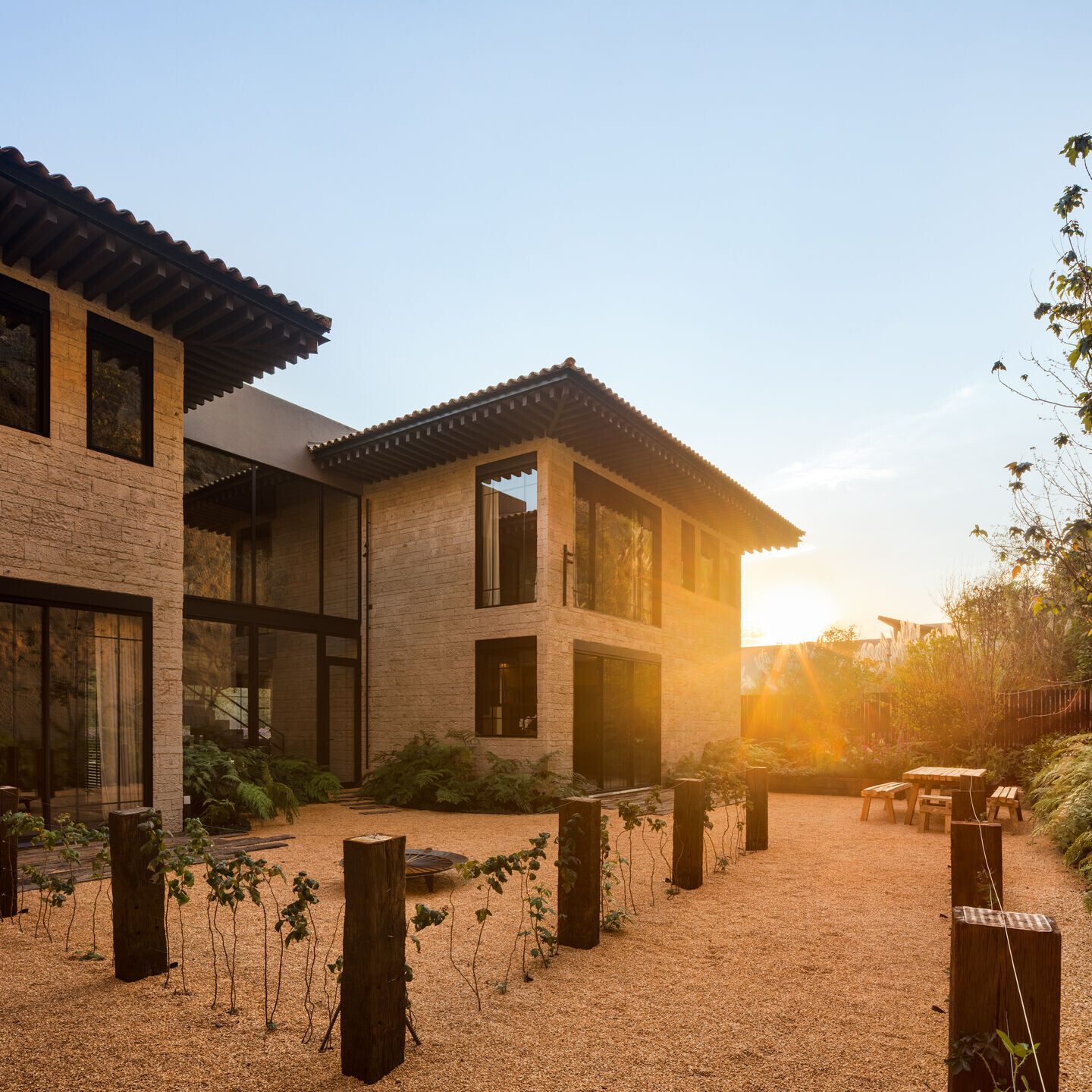 This house was built for a family of five, and as such, every space caters for the needs of each of them. Since the property is bordered on two sides by a large slope, the house was distanced as much as possible from it with an orchard to obtain the best possible views.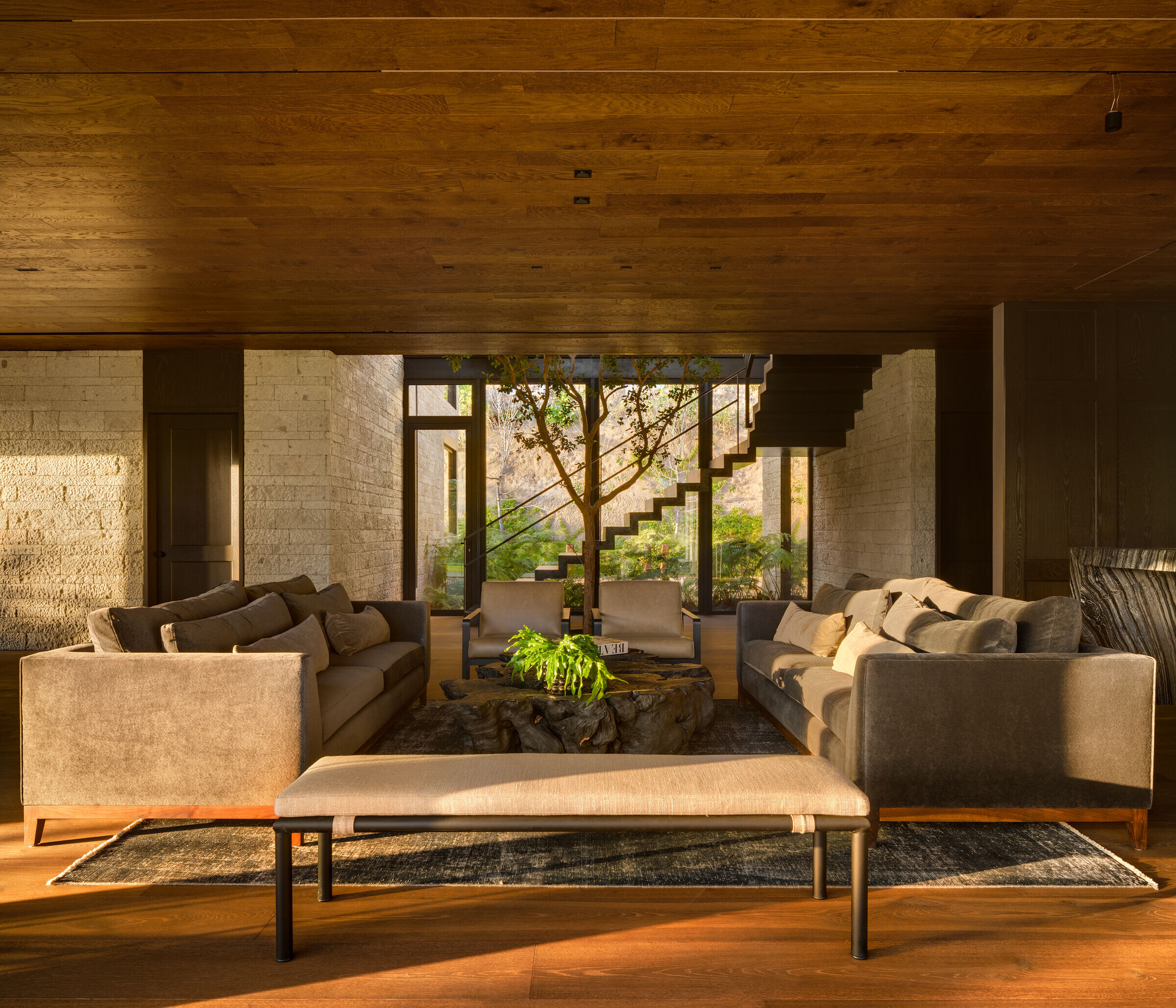 The house is designed so that sunlight pours in from two directions in a way that natural light itself contains the space. The large, mullioned windows imbue the surroundings with a classic touch create a cozy ambience along with the bespoke furniture and oak-wood floors and ceilings.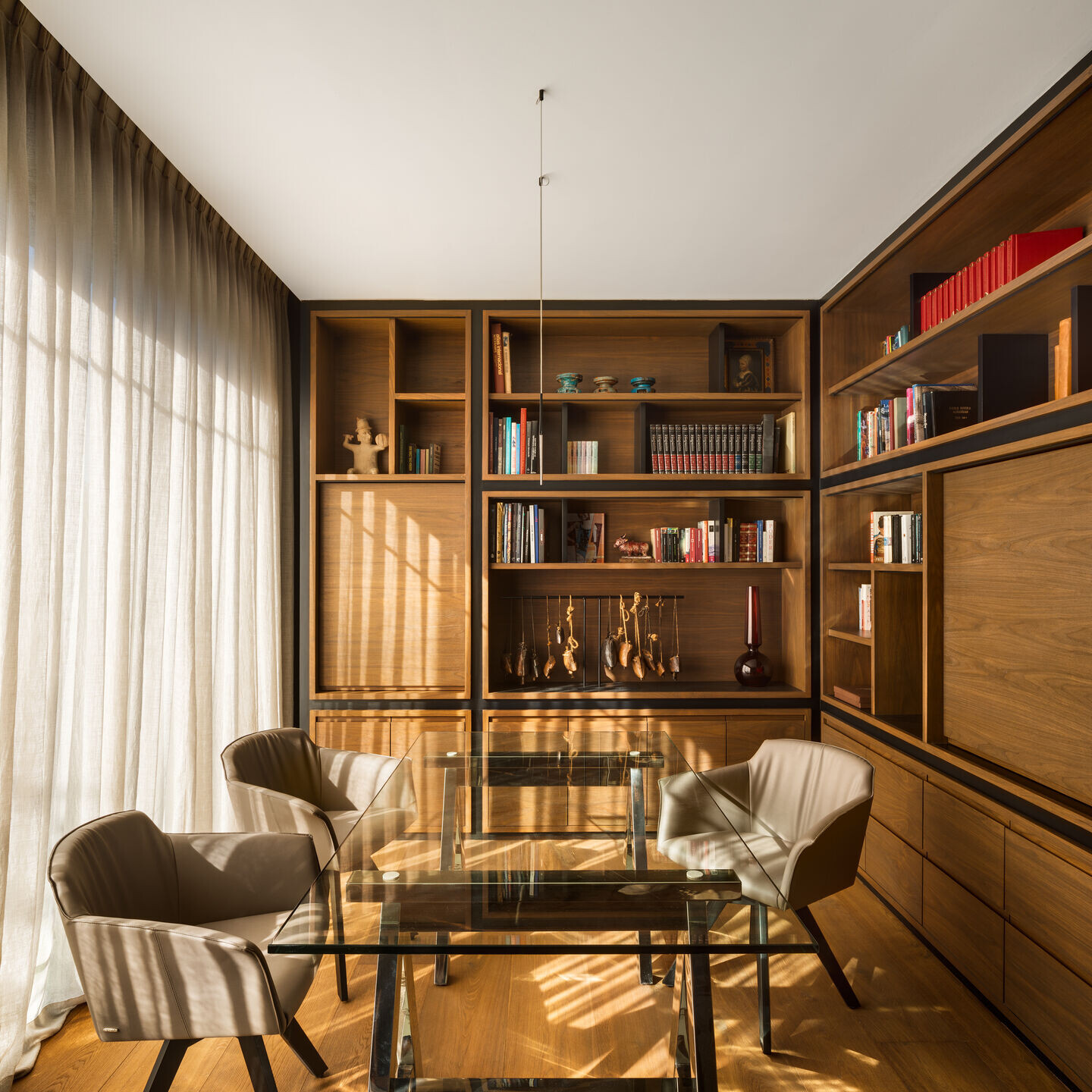 The exterior walls are clad with quarry stone cut in different lengths, and such materiality is transferred into the main interior walls. Their texture offers a contrast with the smooth cement-sand finishes found along the neutral tones of the rooms.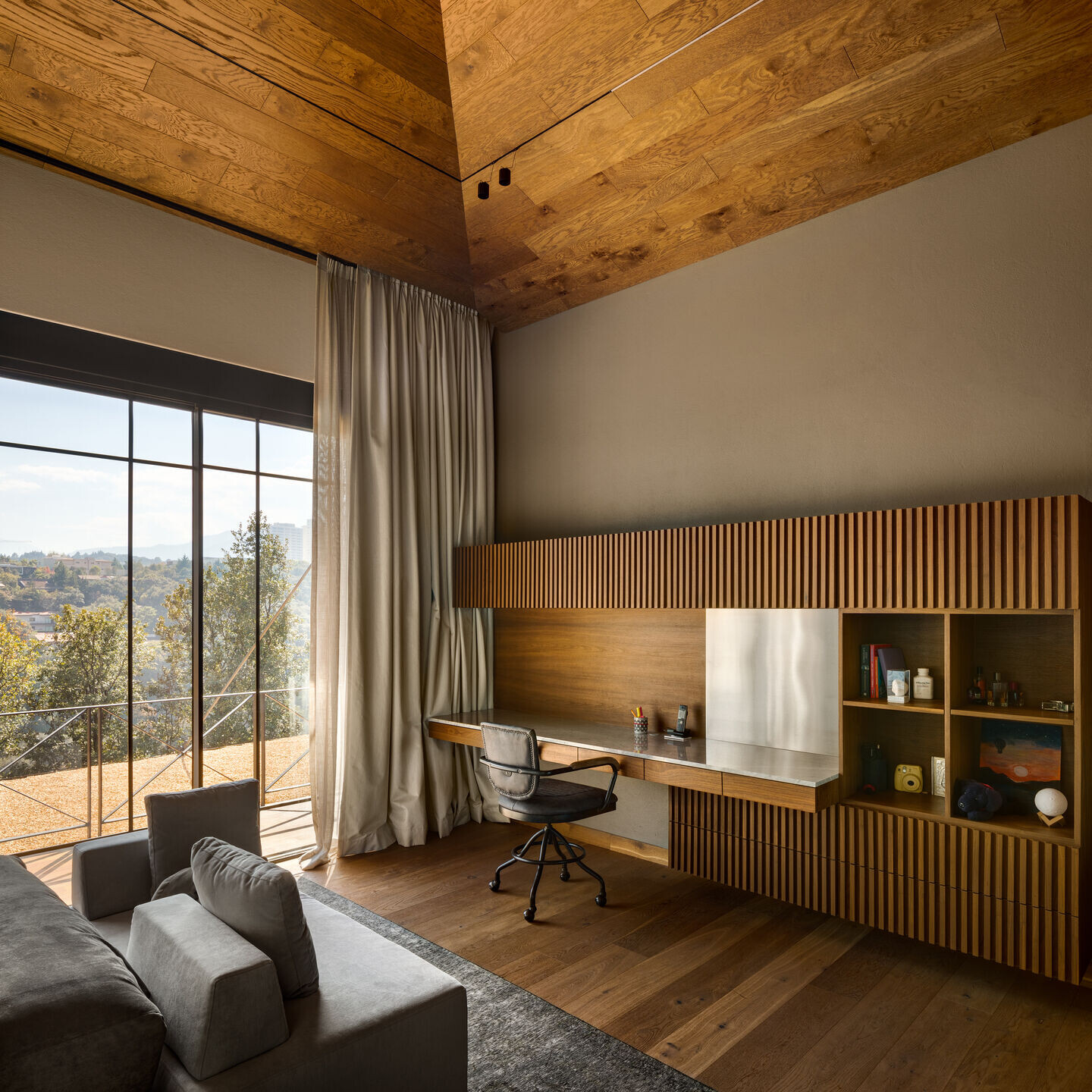 The interior design project was all custom designed by the firm. The kitchen floor, for example, is a pattern created with laser-cut iron and cast concrete. The light fixtures, the decor on the walls and black steel detailing in the furnishings complement the warm color palette that invigorates the project.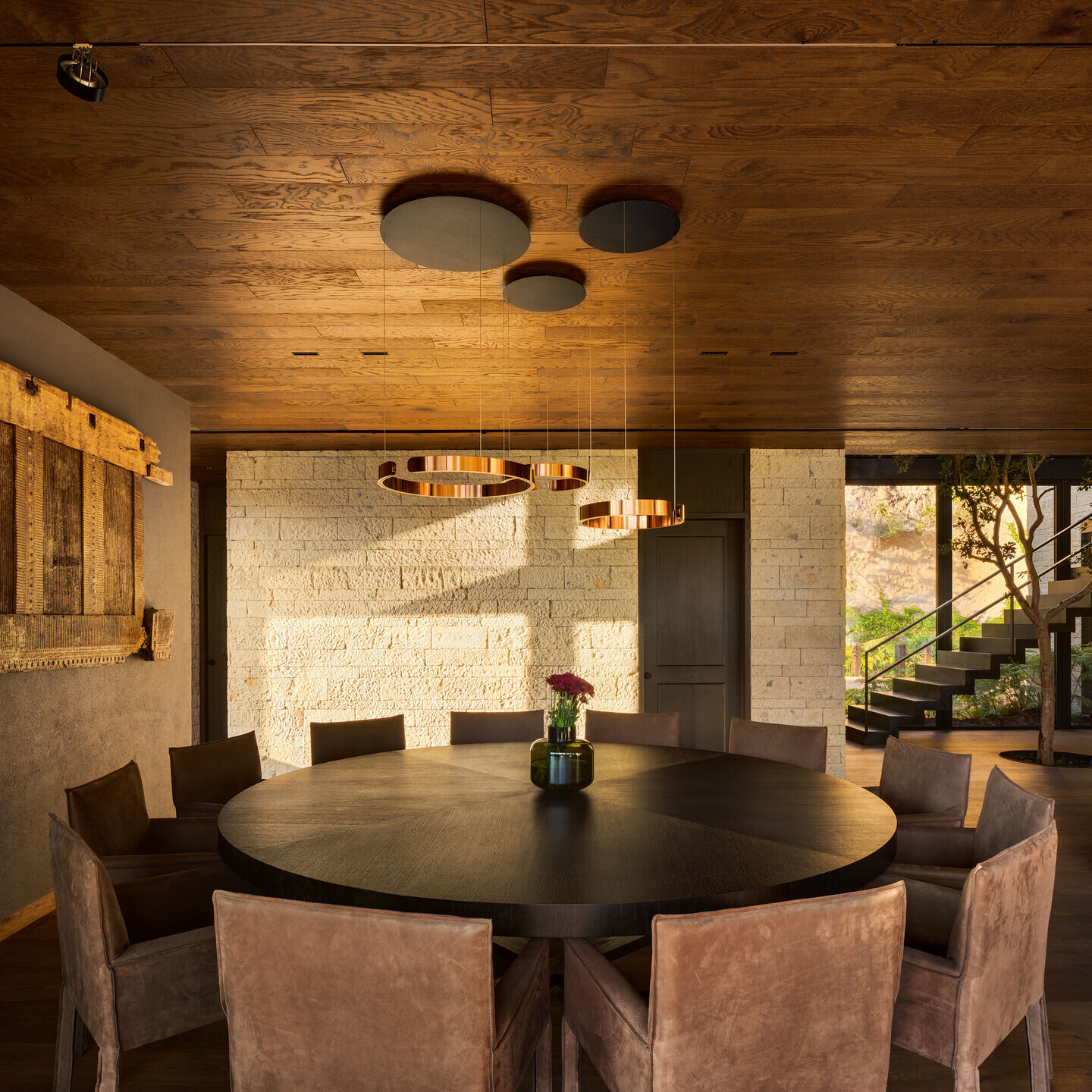 The terraces strengthen the connection between the first floor and the garden, which seems to flow naturally into the ground floor with a covered deck for outdoor activities. An iron staircase wraped around a tree with a picture window that directly overlooks the orchard articulates the different levels of the house.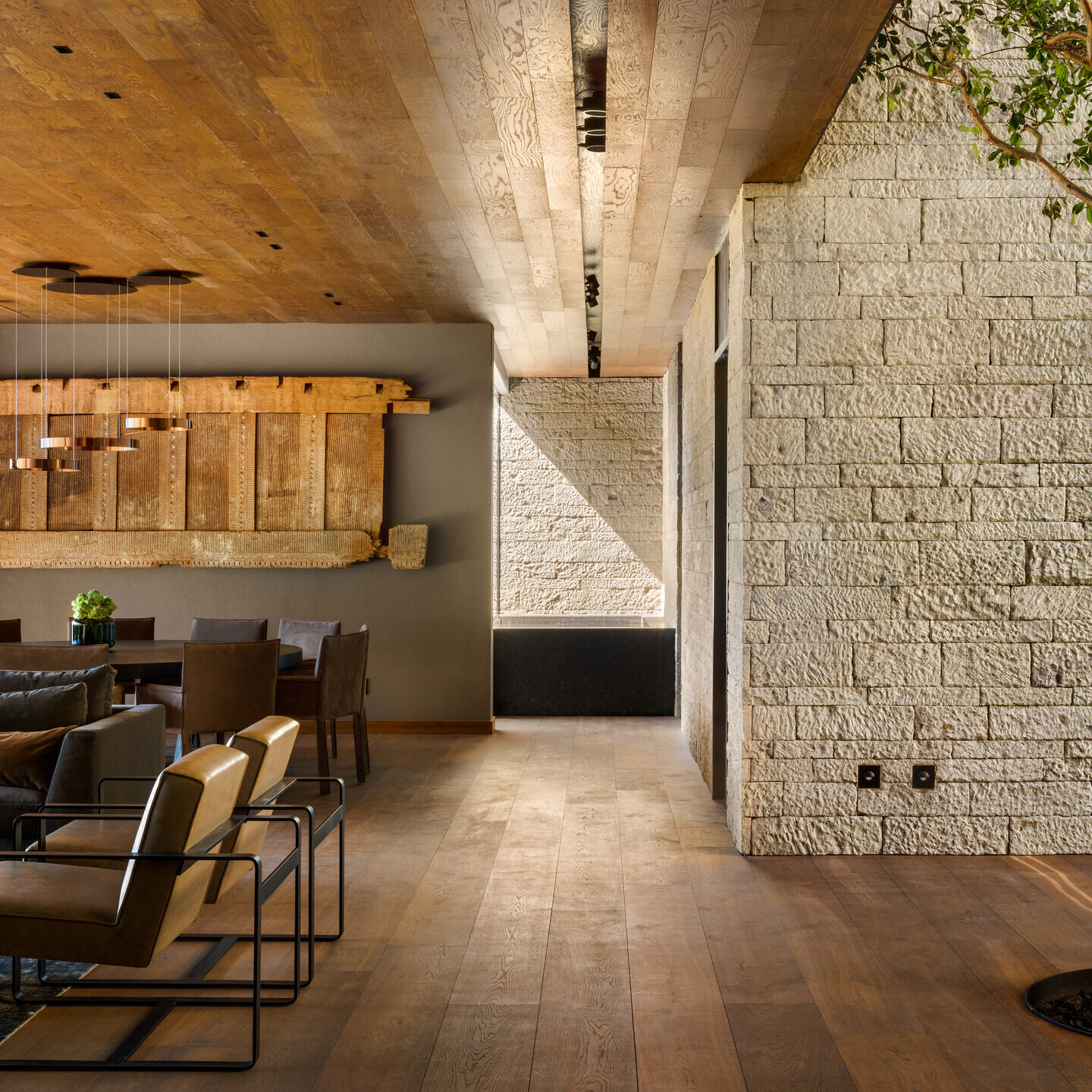 The sloped oak ceilings in the bedrooms provide the space with breadth; in the primary bedroom, this feature is accentuated through the continuity between the generous dressing room and the private terrace.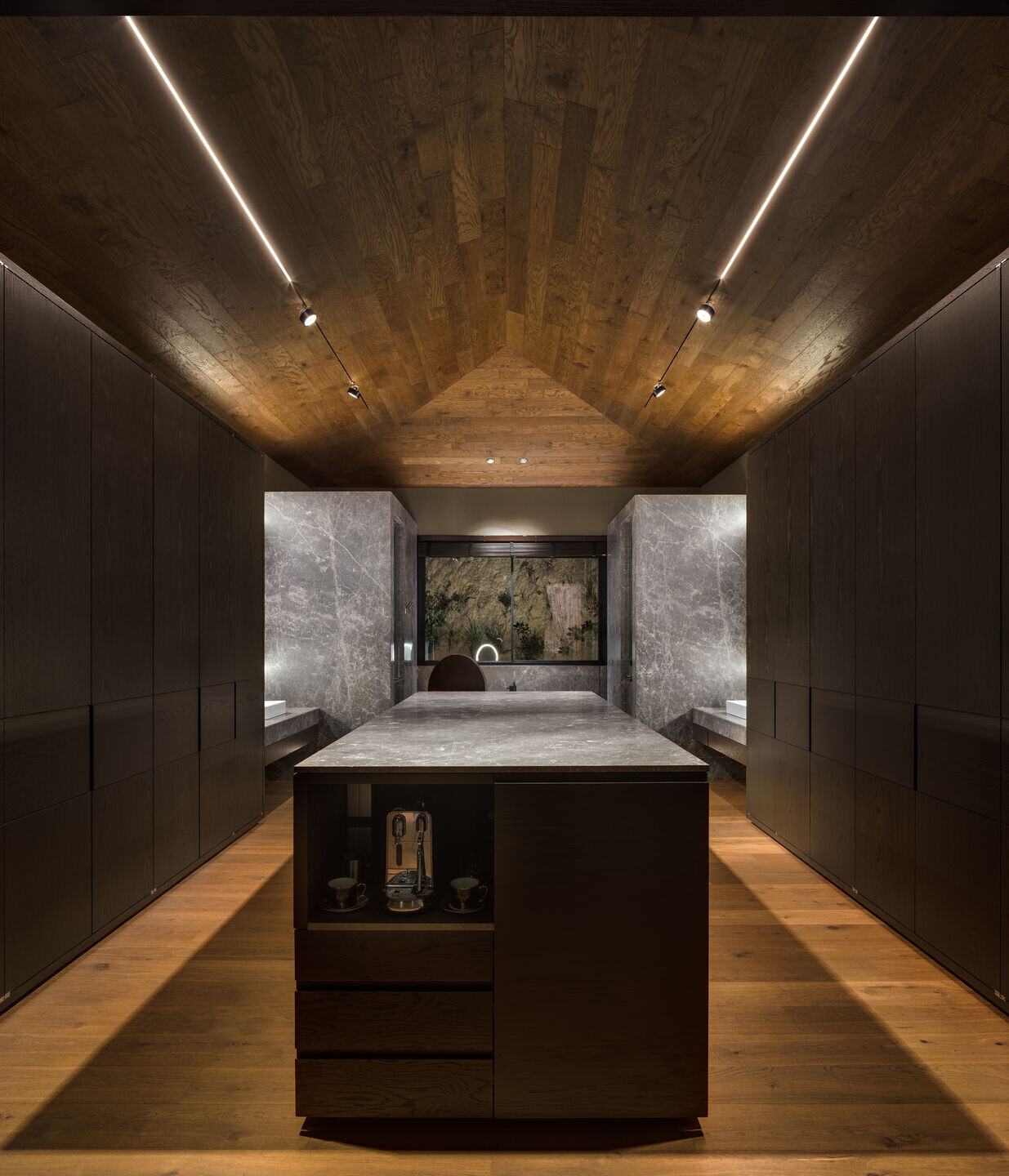 Throughout the interior, the use of oak wood tones, quarry stone, furnishings, subtle lightning design and natural light creates a play of ochre tones, a quality that gives the project its name.