The new Oasiz Madrid shopping centre, which opened its doors on December the 2nd 2021, occupies an area of 90,000 m² with everything one can dream of when it comes to shopping, cuisine, relaxation and leisure. Oasiz Madrid, owned by Compagnie de Phalsbourg and designed by Gianni Ranaulo as lead architect, reflects customer well-being, exceptional architecture, digitisation, and sustainability. The multi-purpose centre is designed to have a minimal impact on the environment, taking care of even the smallest detail, where air, water and vegetation are combined with an innovative design and spectacular architecture, surrounded by gardens. With this focus in mind, the selection was made for 10,000 m² of MOSO® Bamboo X-treme® Decking.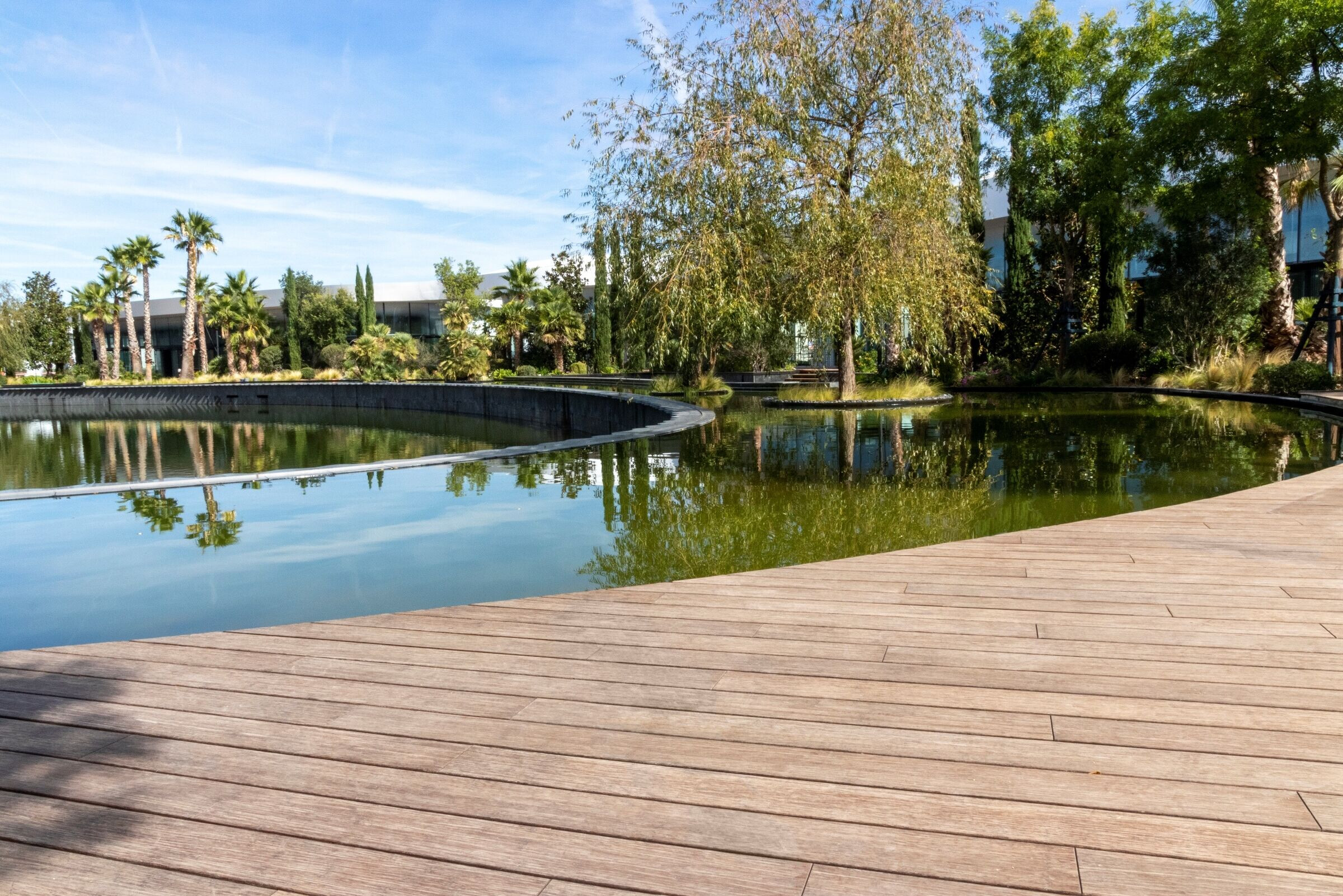 True ecological and durable alternative to tropical wood decking
The shopping centre, in addition to its numerous shops and restaurants, includes a large central lake, a beach and Beach Club, an open-air stage for live shows, sport areas and leisure activities, such as a cinema. It also has extensive green areas with almost 100,000 trees and shrubs. MOSO® Bamboo X-treme® fits perfectly into the exceptional environment and the project managers recognised that this product is the true ecological and durable alternative to tropical wood decking. MOSO® Bamboo X-treme® is made of bamboo strips that are heat-treated and compressed under high pressure using the Thermo-Density® process, resulting in a range of extremely durable, hard, stable, natural-looking products with a 25-year guarantee.