Nugnes. A new concept store, in the heart of Trani, reopens the sumptuous frescoed rooms of an ancient residence from the late 19th century: Palazzo Pugliese.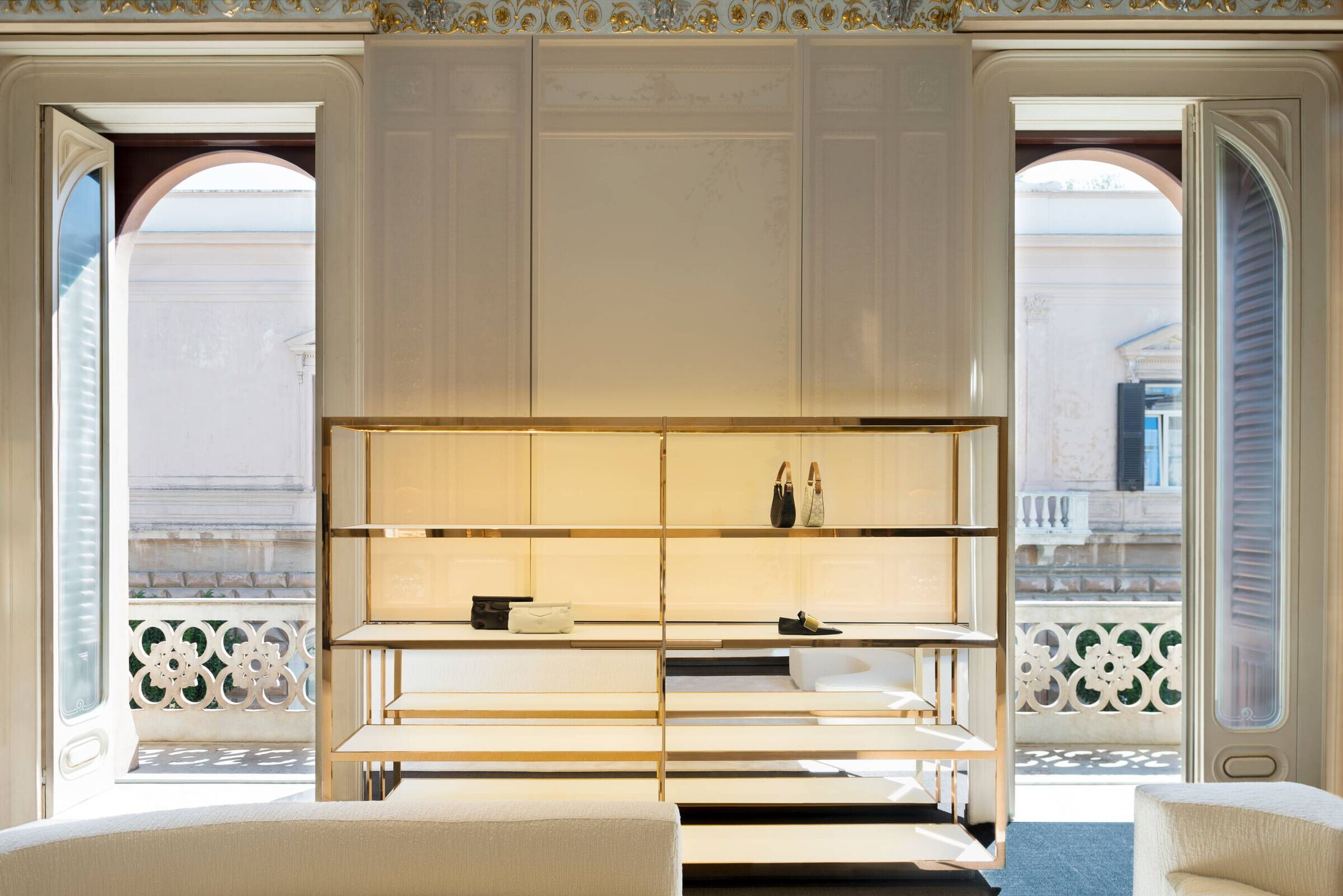 With a floor area of1,000 square meters, divided in two levels, the store welcomes the guests of Giuseppe Nugnes, a farsighted businessman who meticulously transformed the family business, a tailor's shop opened in the 1920s, into a refined container for the 250 most known brands.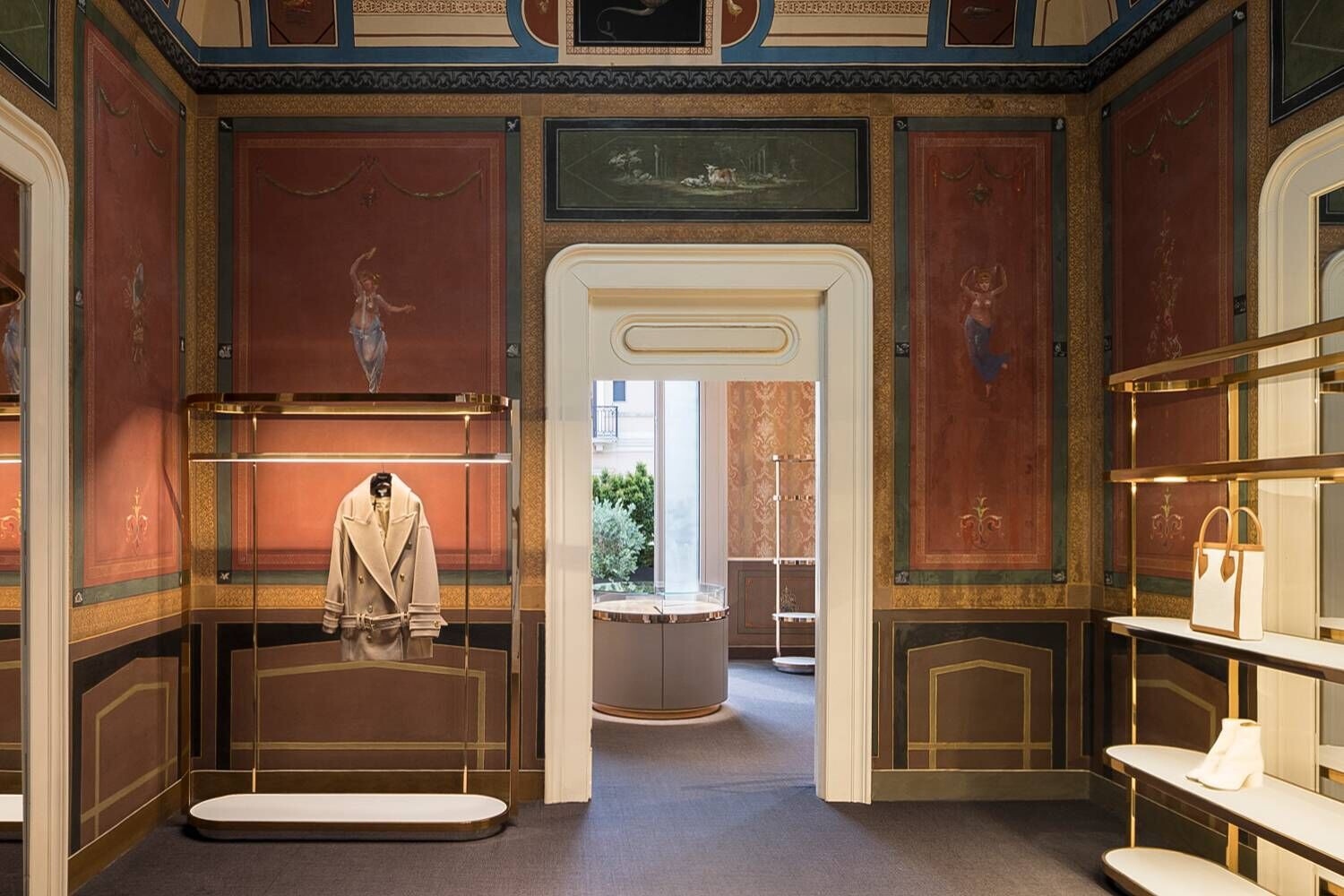 The totally innovative project gathering the three worlds of Nugnes - classic sartorial man, contemporary man and woman's fashion - in a single large international boutique as a reference point in fashion and luxury retail in the city of Trani, was led by architects Filippo Dini and Gianluca Cataldi of the Milano based Studio Dini Cataldi.
WOMAN
for the main floor housing the woman collection, mirror copper was the main material used in combination with white shelves recalling woven raffia, that was lacquered in this case to add preciousness and make the displayed product stand out properly. a light and silky carpet adorns the private sitting rooms.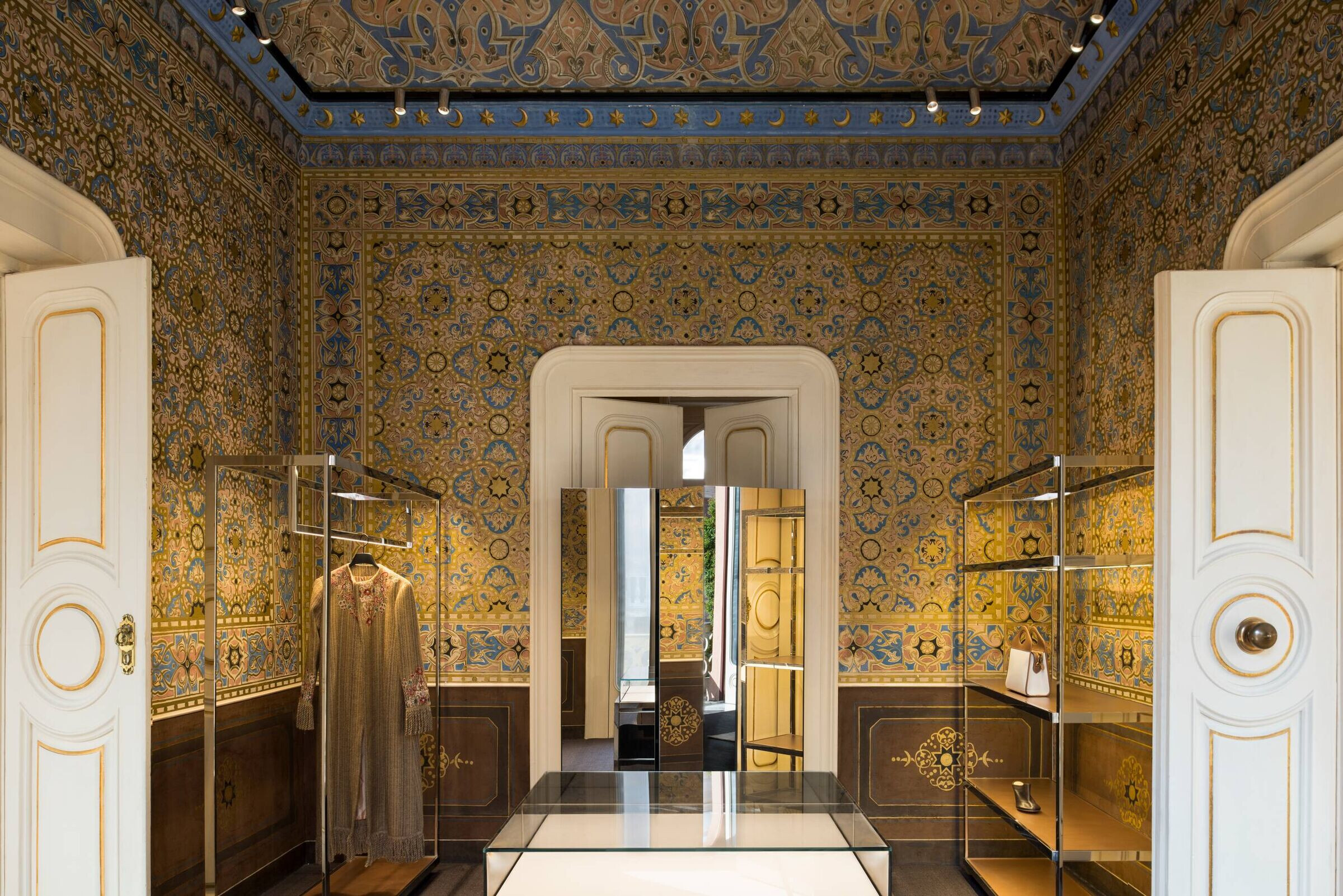 the fabric screening the decorated walls in some of the rooms is a reinterpretation of horsehair fabric, essential for making a tailored garment. a mirror "boiserie" embellishes the aforementioned walls providing a new depth and a greater prominence to copper that frames the product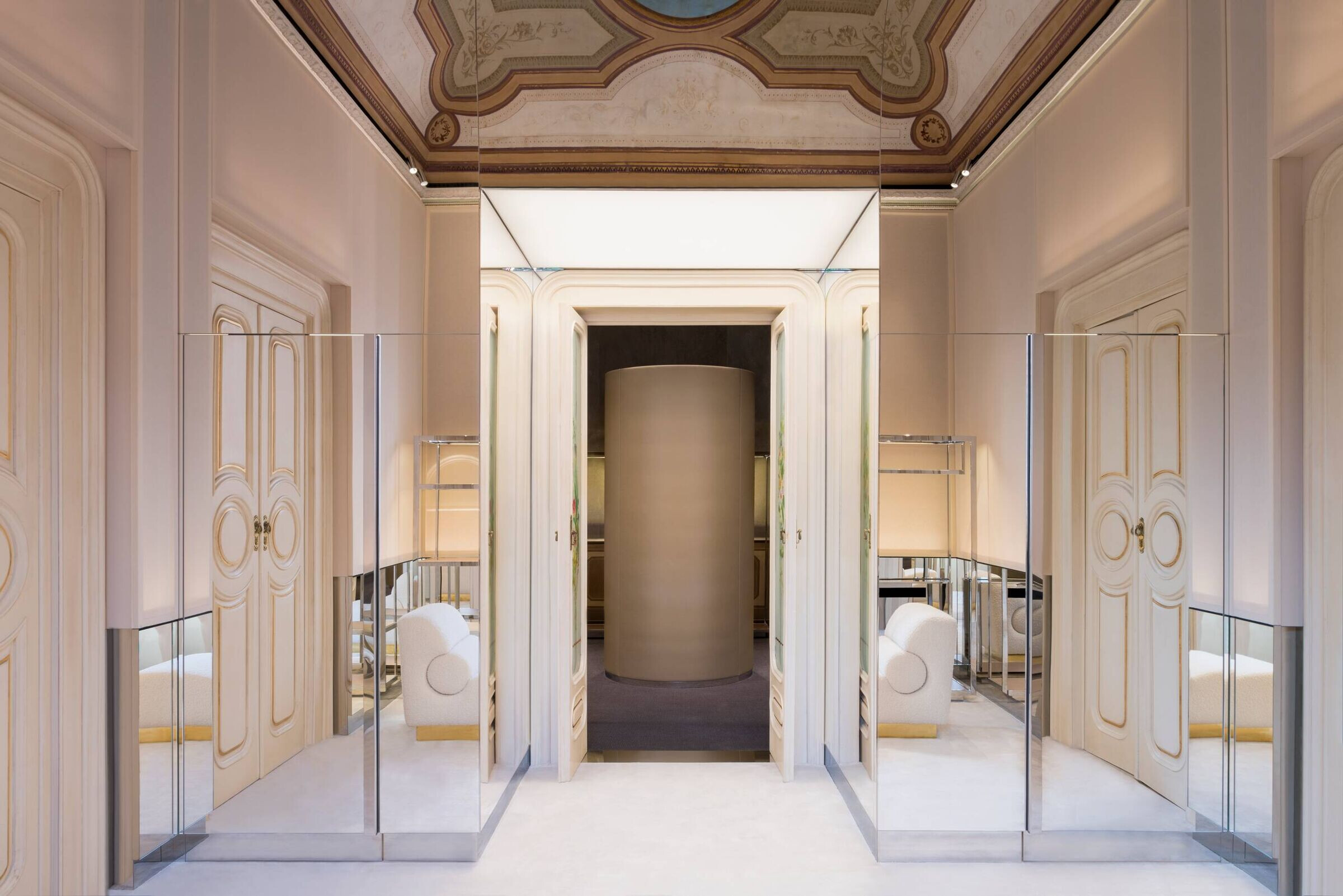 CLASSIC MAN
for "classic man" on the ground floor a restyling was done to adapt the existing store to the new commercial set-up.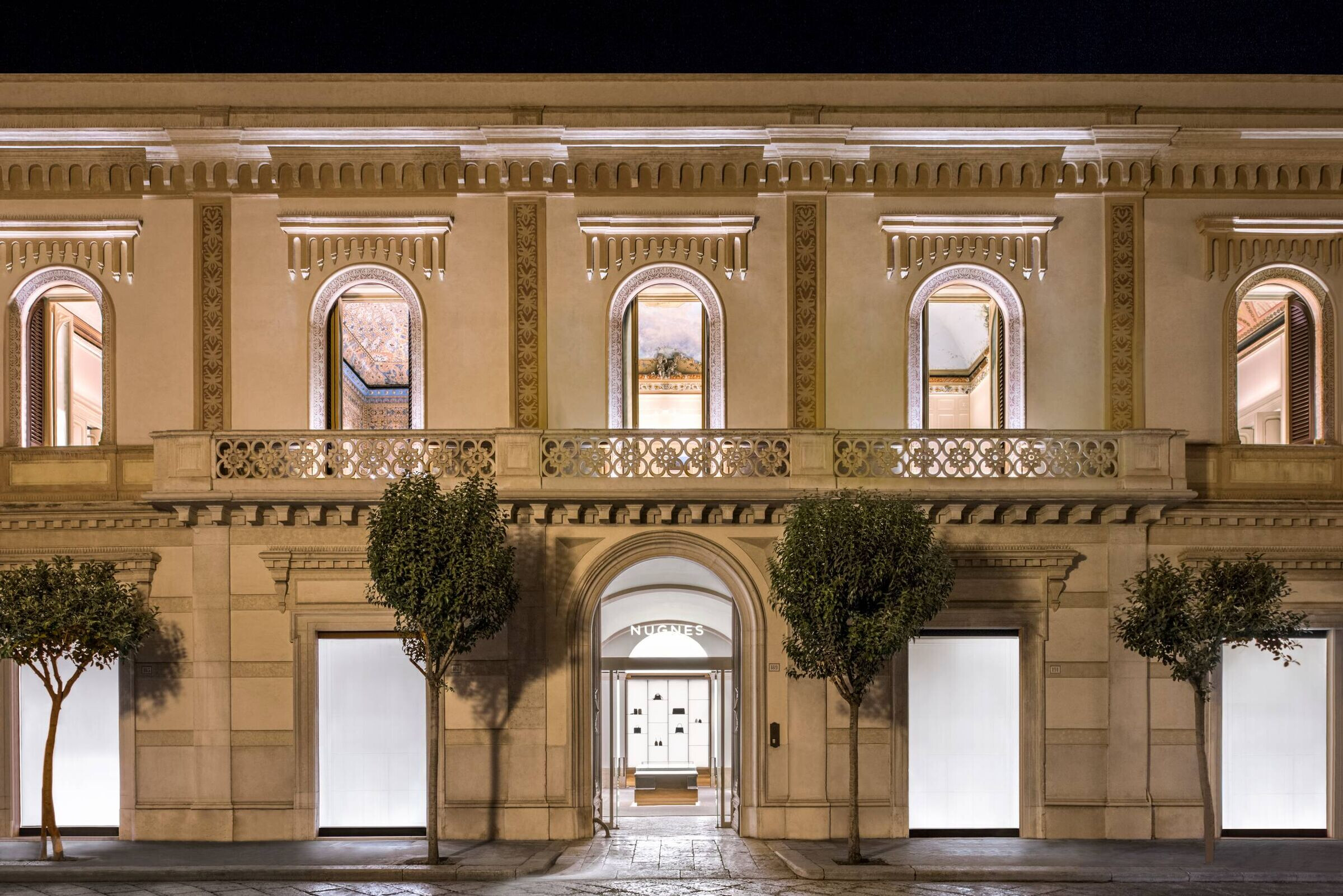 CONTEMPORARY MAN
for "contemporary man" on the ground floor the black / white graphic language is certainly provided by the architectural volume and also by display "boxes" with the back part characterized by the "screening technique" that is panels covered with fibreglass mesh (usually used to support marble slabs), superimposed one above the other and of different sizes; the aforementioned boxes are interspersed with backlit sides and marked by accents in waxed black iron. counters and checkout area are also in black iron. the beaten concrete flooring is a tribute to the old Apulian "trappeti" (oil mills), revisited in a more contemporary way .
A selection of historical furnishings underlines the concept store' s eclecticism: classics of Italian design by Osvaldo Borsani and Cassina, combined with exclusive pieces from a Berlin club were selected for the ground floor. Among other furnishings available, worthy of note is the 'Lara' Sofa by Roberto Pamio, Renato Toso & Noti Massari which embellishes the large hall on the floor dedicated to woman.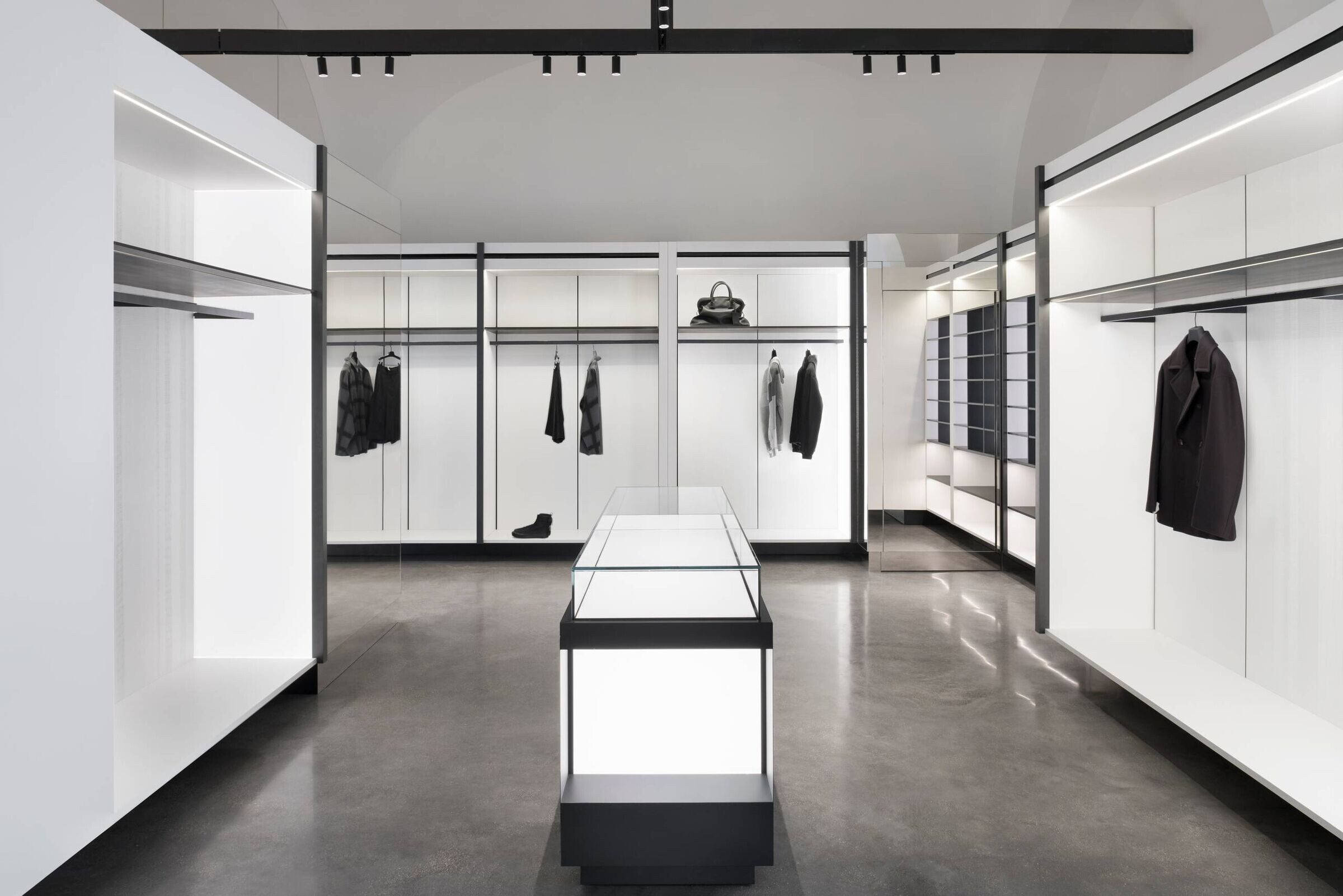 Material Used:
1. Interior lighting- FLOS