Client's Service (What the client does):
Novelty is a fashion clothing boutique launched in 2013 characterized by the selection of high couture garments and accessories from New York City.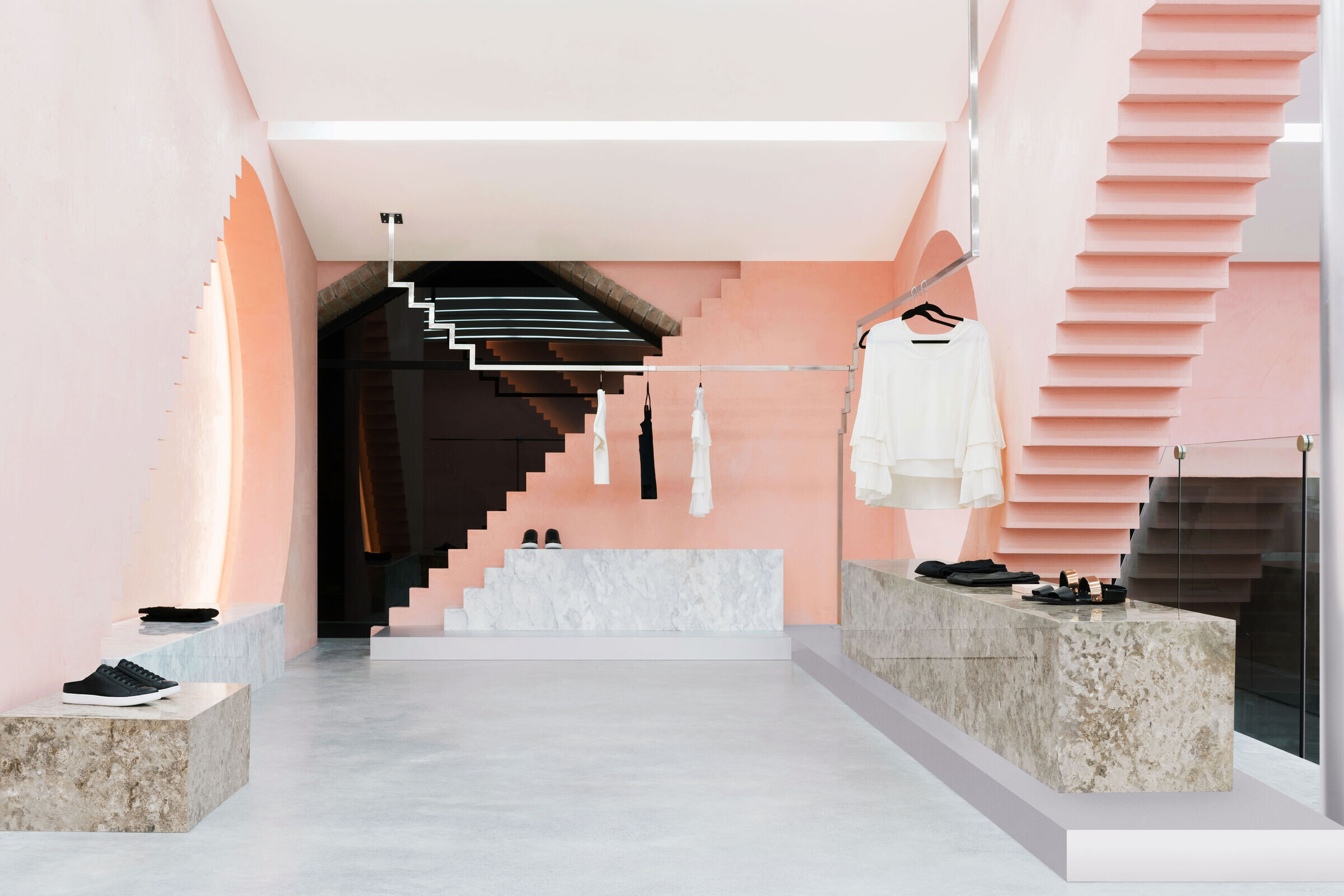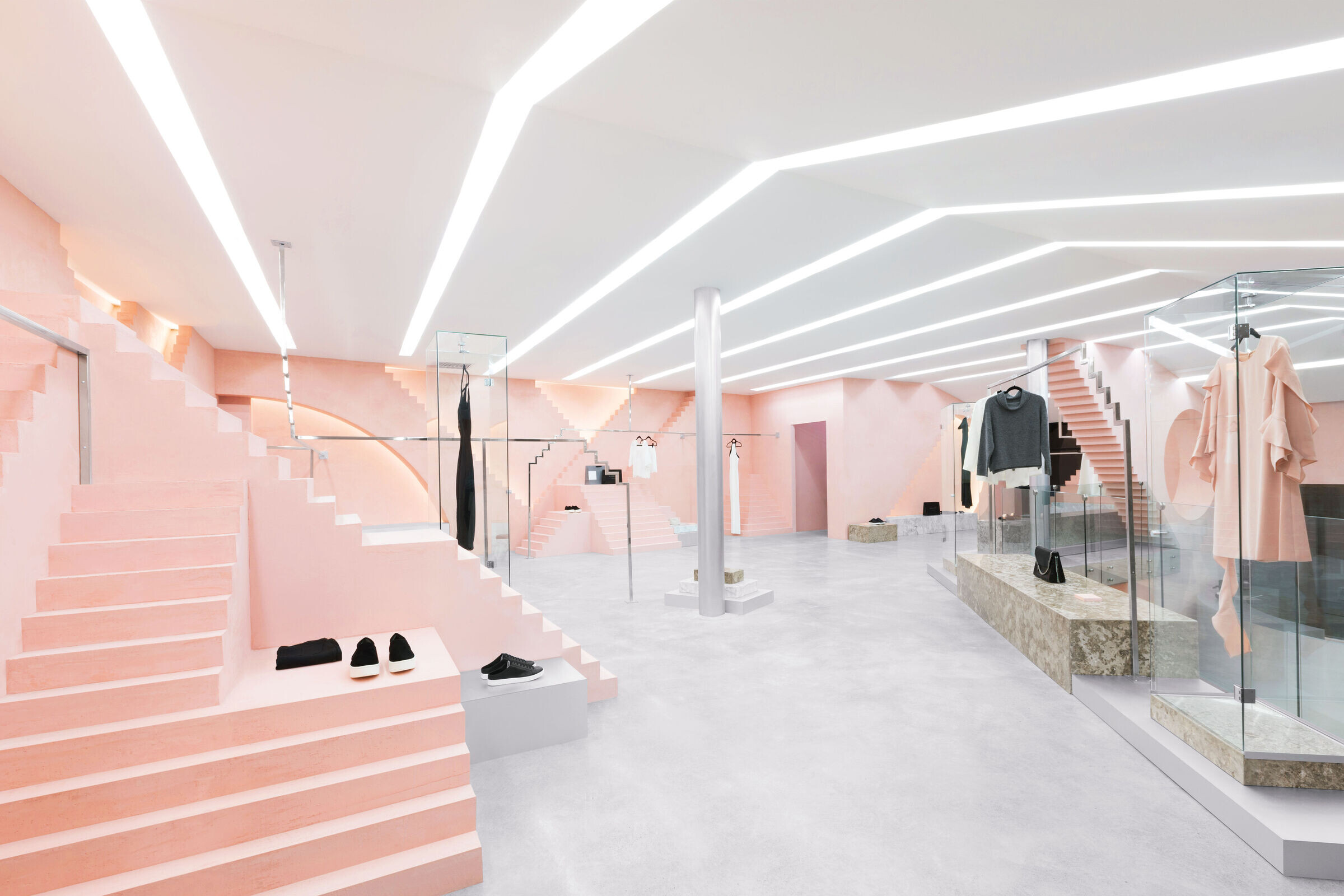 Concept and Design Proposal:
In our treatment for the space, pink tones and height fluctuations along geometrical shapes compose a new style for the brand's interior design. With the use of various materials including metallic laminant and marble we were able to converse a fluency and depth feeling on to the physical space. Anagrama accentuated geometric shapes through illumination contrasting light and shadows. Rugged finishes add a warm and feminine sense to the interior space.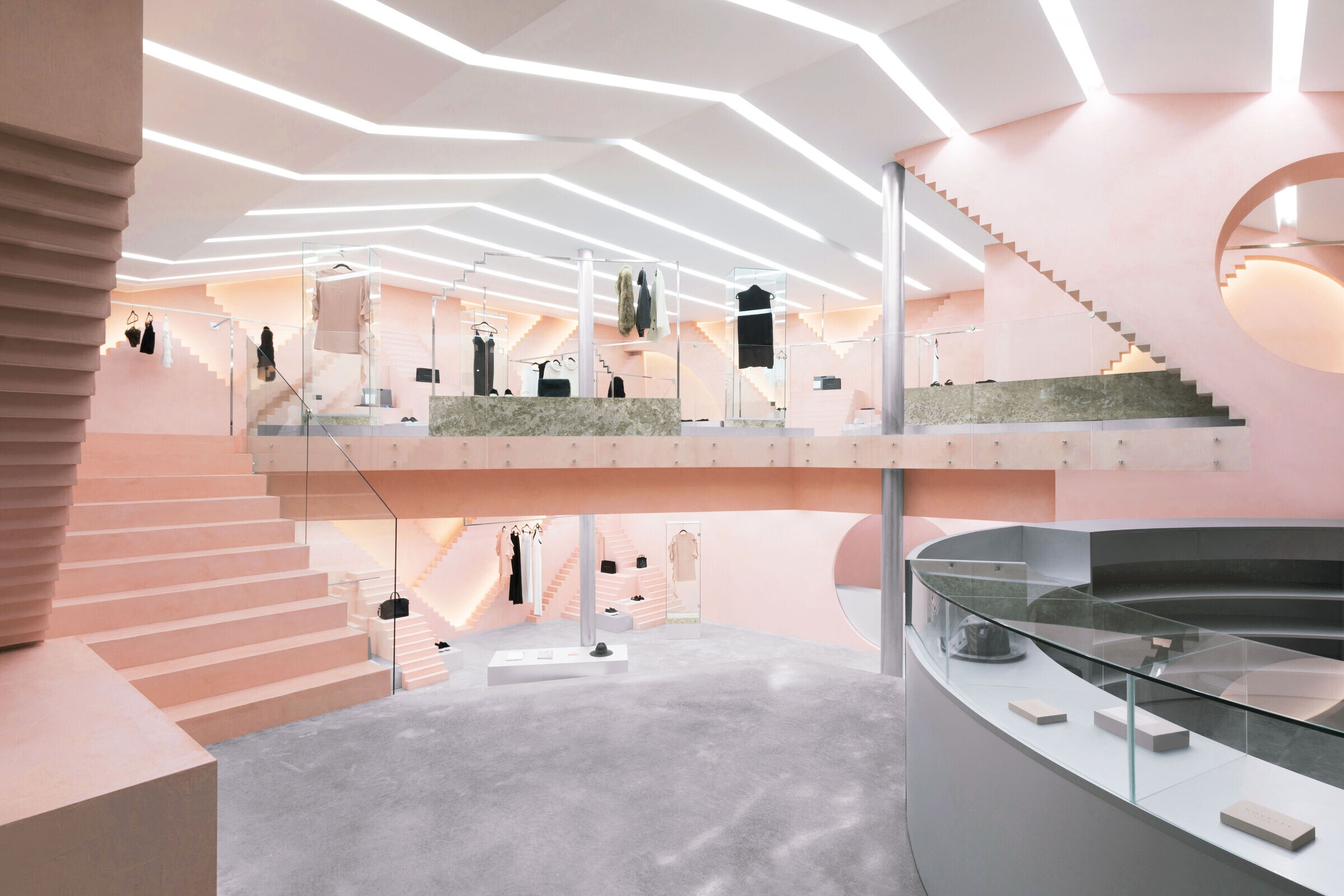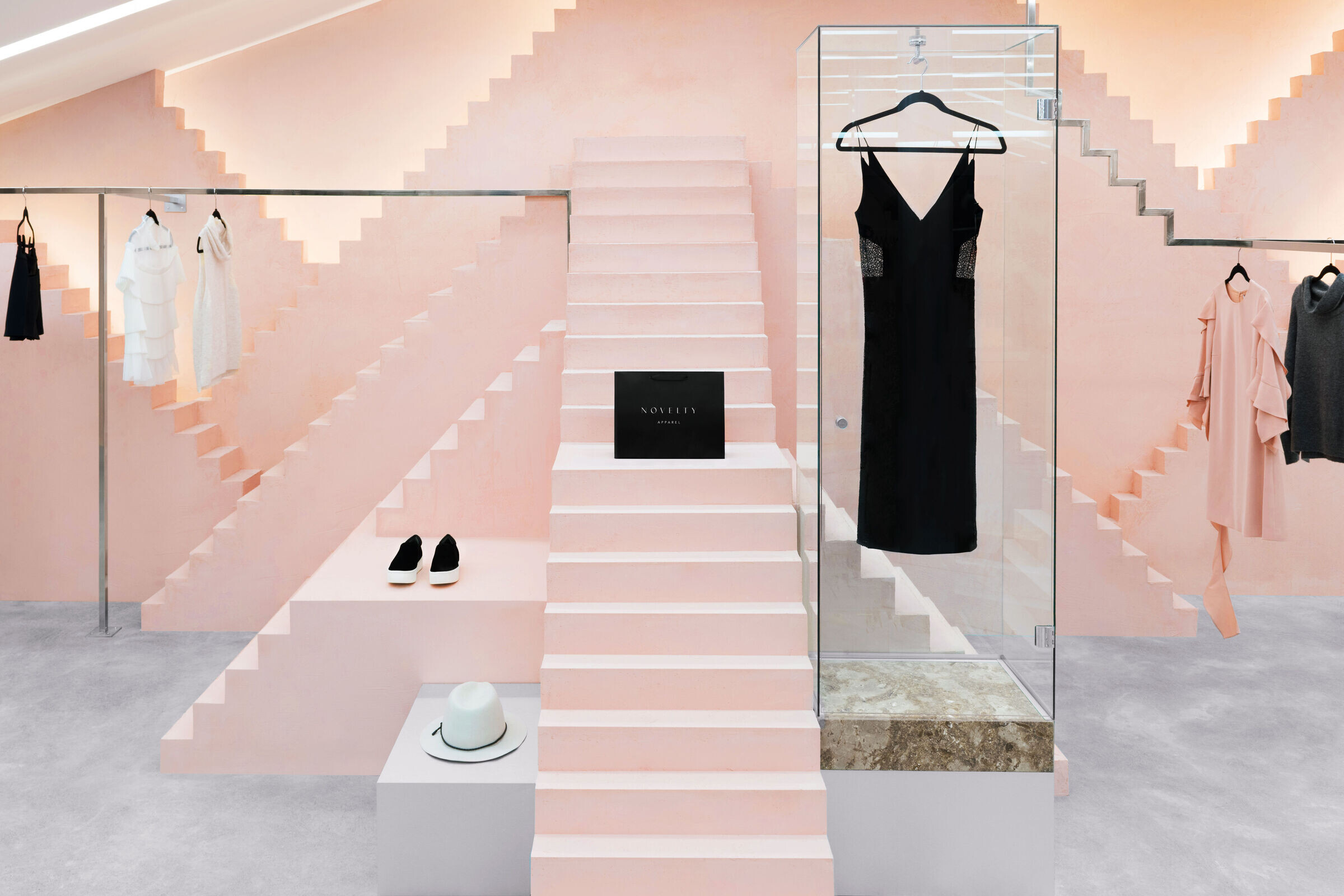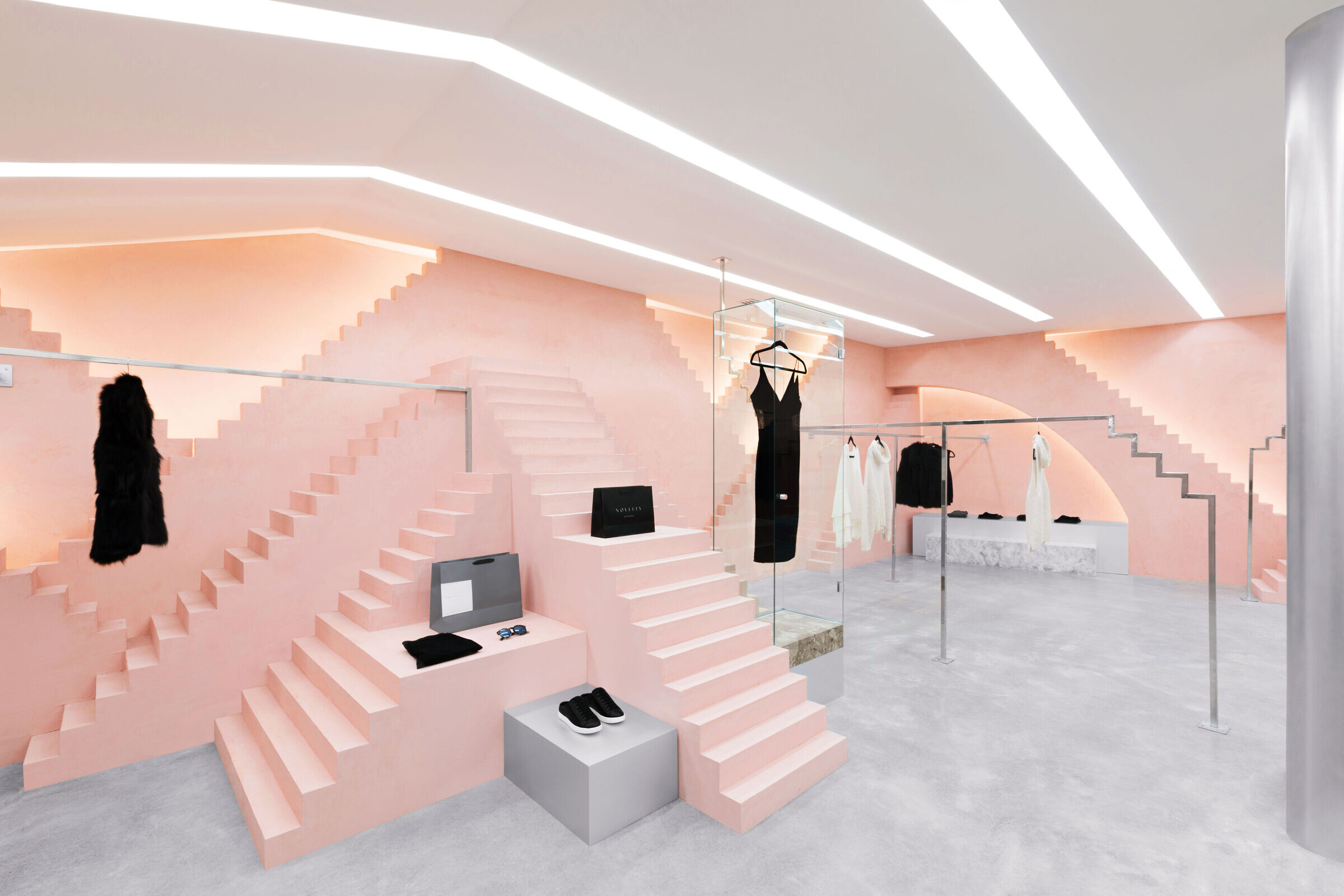 Material Used :
- Stained cement plaster + marble and stainless steel