North End Loft is a duplex residence located within the shell of an 1840s mercantile wharf building in Boston's North End. Formerly three separate units, the space was converted into a single apartment for a couple interested in celebrating modern living in an authentic Boston setting.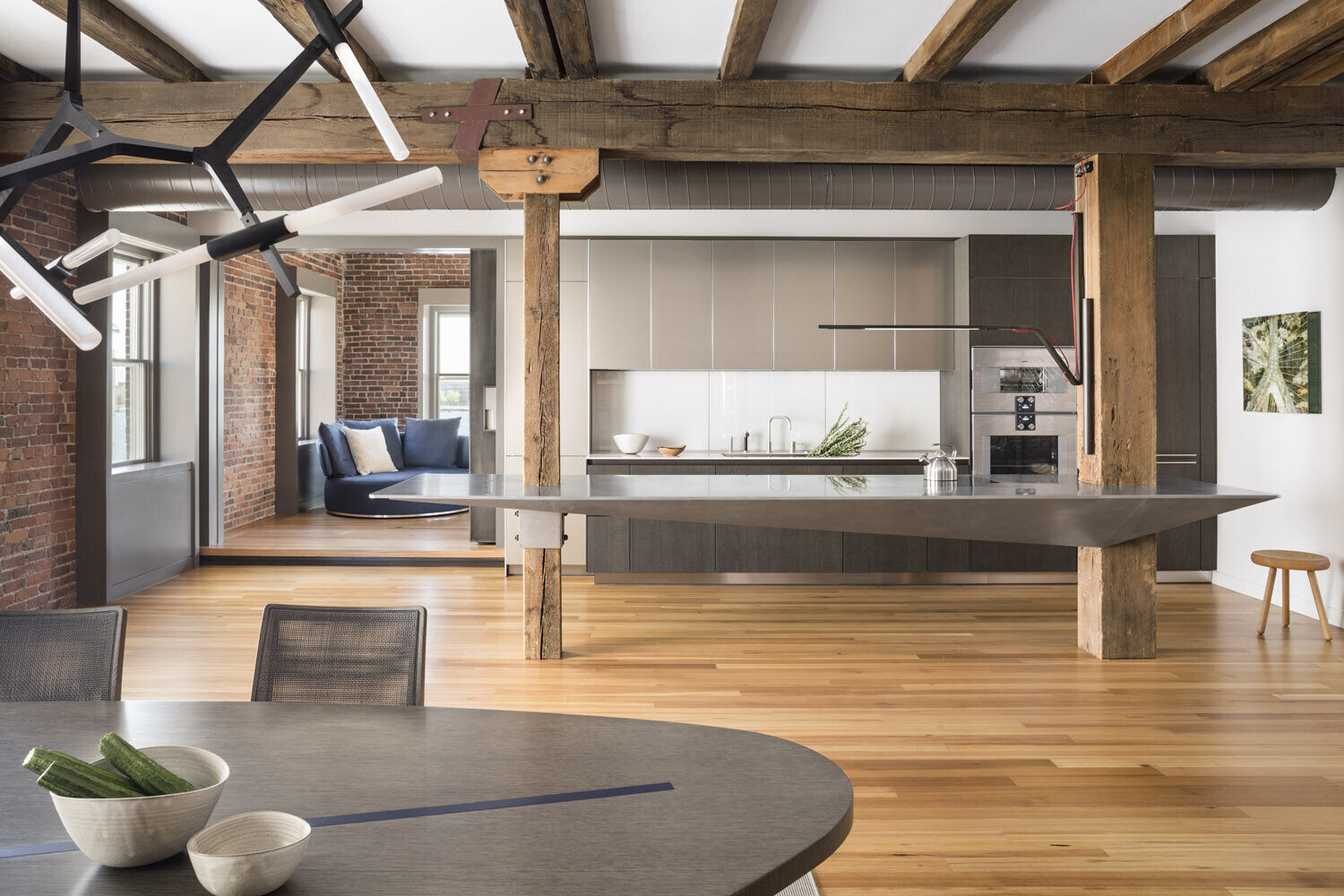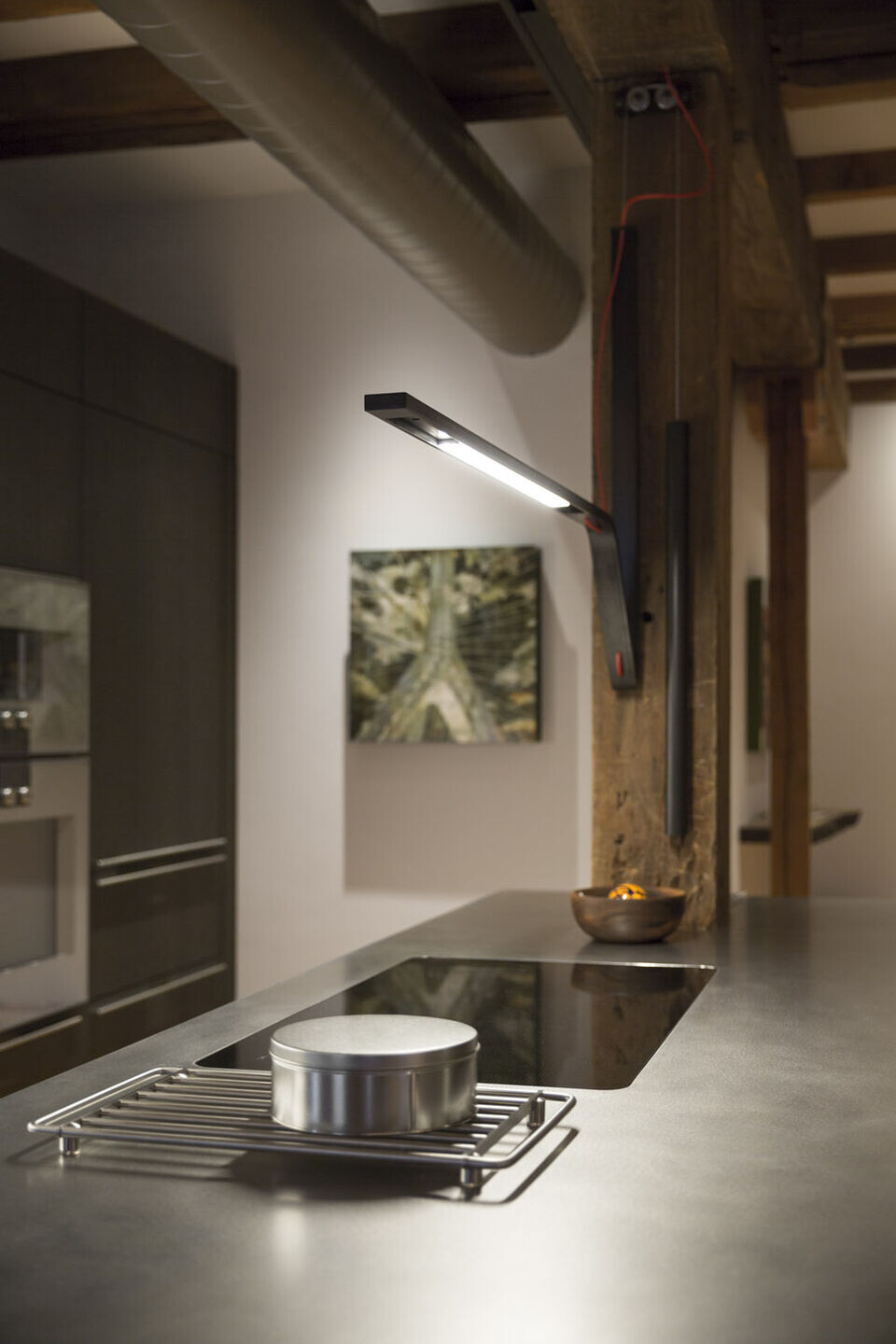 Reflecting the client's interest in both high technology and old-world craftsmanship, the loft was designed to expose original surfaces while concealing the mechanics of 21st-century technology. Each unit was fully gutted to reveal the building's historic brick and beam construction, with all of its eccentric details, misalignments, and time-worn materiality.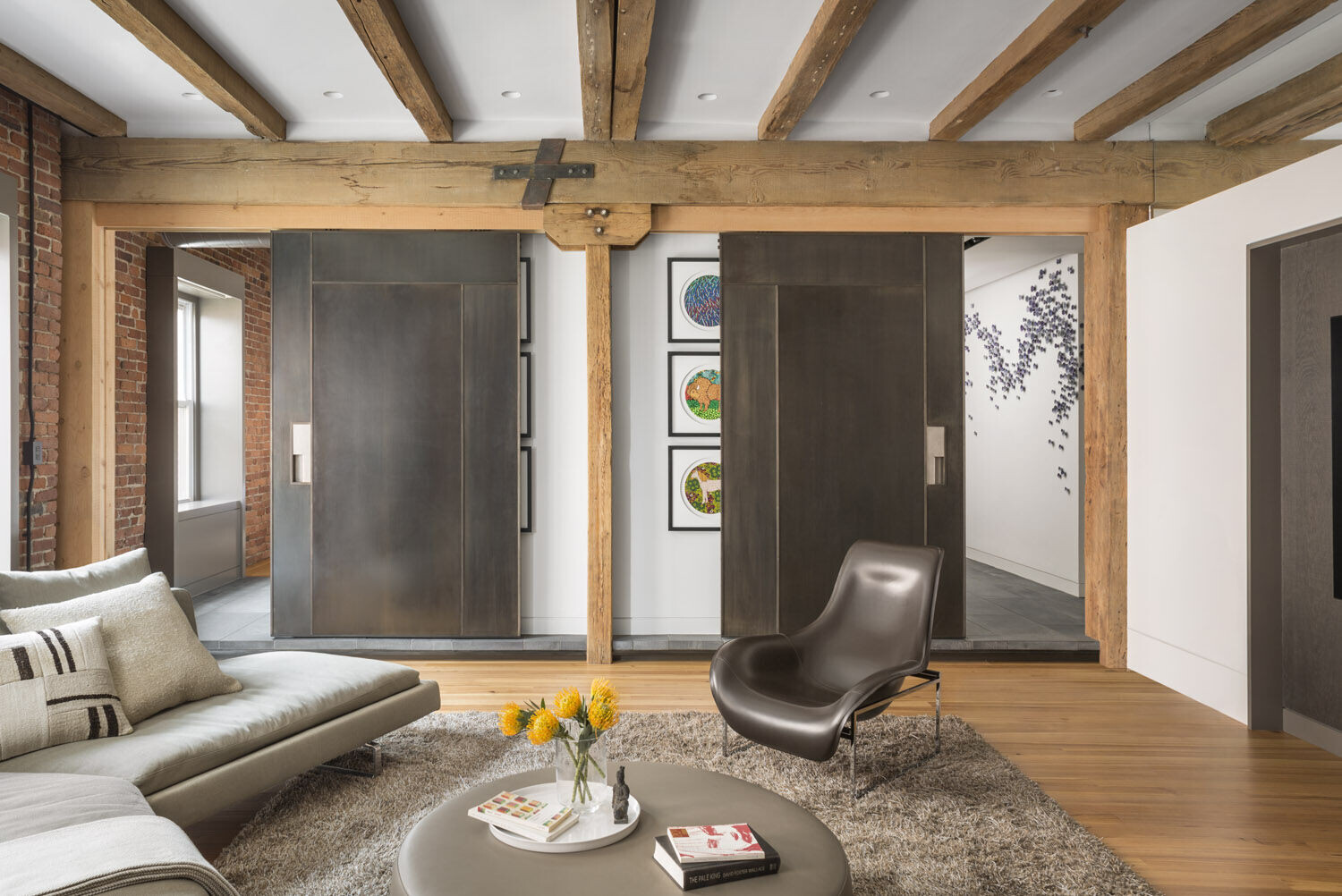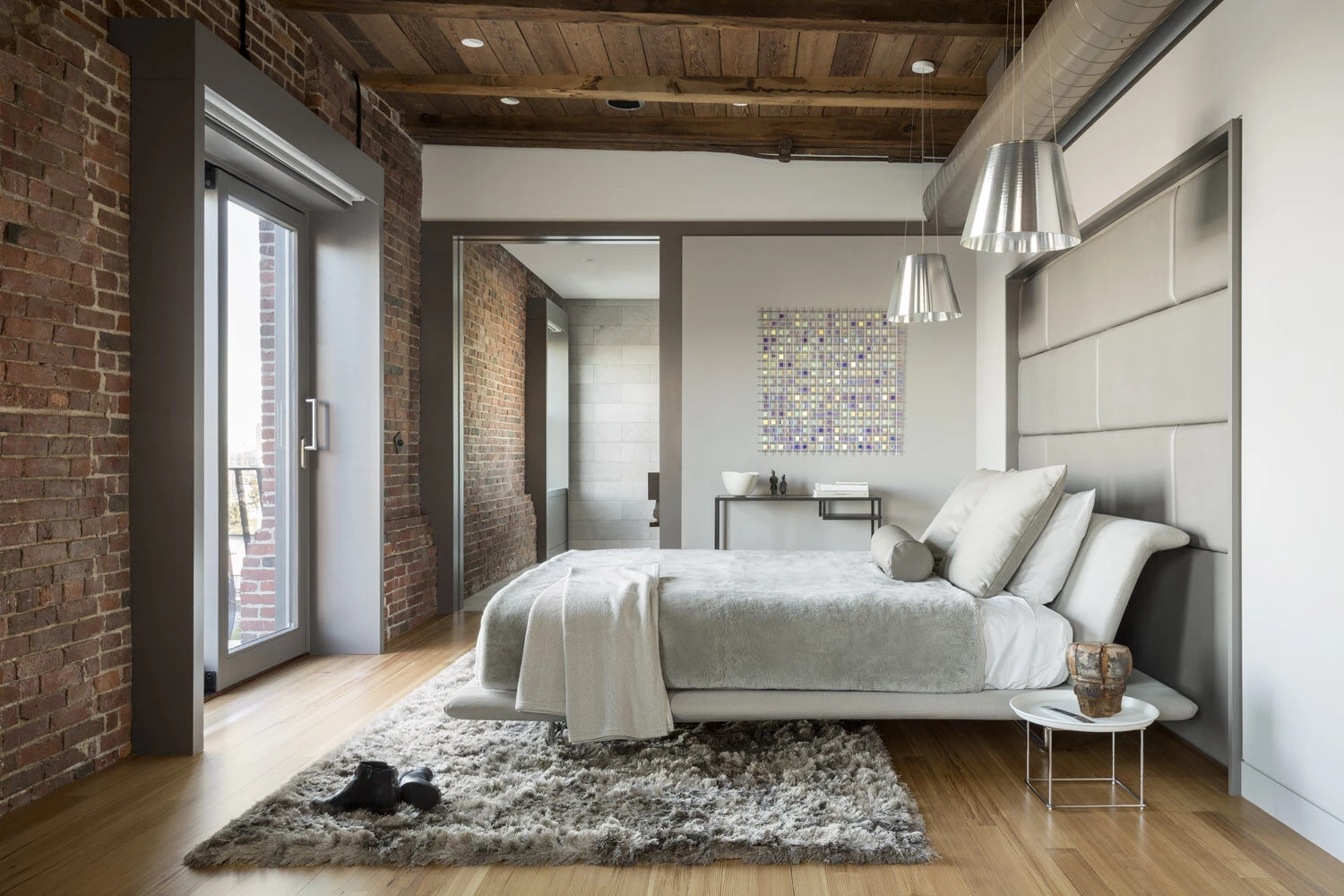 The client has a strong appreciation for well-designed, handcrafted work and the use of locally-sourced materials. As a result, the project was the product of an integrated team of designers, artisans, and skilled craftsmen.
The custom airplane wing-shaped steel island in the kitchen is a focal point of this collaboration. It was designed as a site-specific art installation and made to feel 'weightless' despite its significant weight. Illuminated by a custom LED light fixture and containing a state-of-the-art convection cooktop, the island engages with the original timber columns, symbolically bridging the history of the building and its adaptive reuse. Overall, the project embodies the juxtaposition of modernity with history, craft, and technology.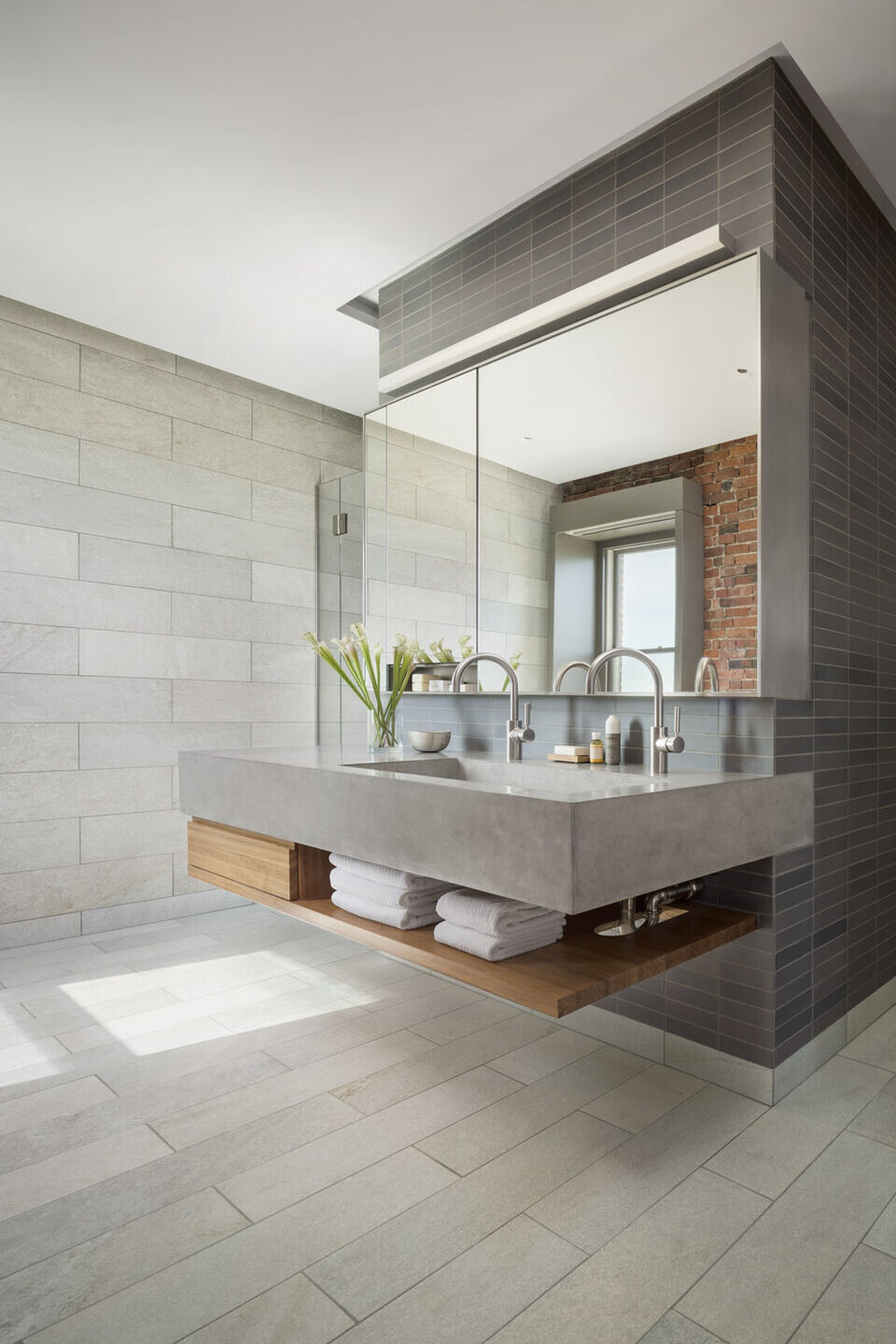 Material Used :
1. Lindsey Adelman: Anges Chandelier - 20 light
2. Lindsey Adelman: Custom Knotty Bubbles Installation
3. Lutron Shades: QS Wireless Motorized Shades + Skylights System
4. Bang + Olufsen: Beolab 20
5. Velux: VCE Electric Venting Curb Mounted Skylight
6. Wolf: 30" Transitional Framed Induction Cooktop
7. StoneSoup Concrete: Custom sink