We were asked to redesign the basement of NAC (North Audley Cantine) in Mayfair. (formerly a bar). It is a popular hangout for Bond Street shoppers and the after-work crowd to enjoy French-style shared plates, desserts and bespoke cocktails.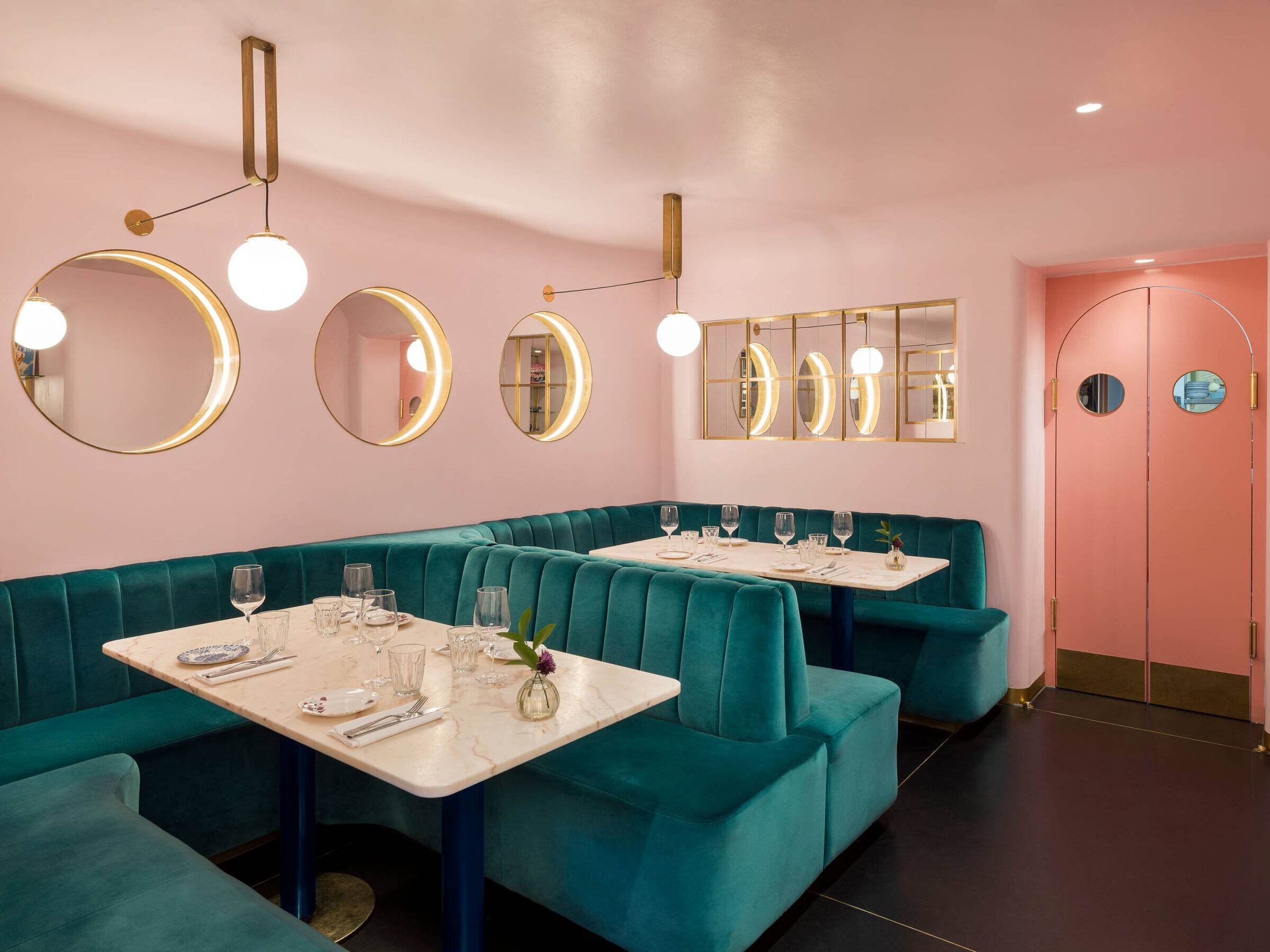 We were interested in 1940's Hollywood for its combination of optimism and glamour, a deliberate contrast to the rough wood/industrial aesthetic still commonplace in London.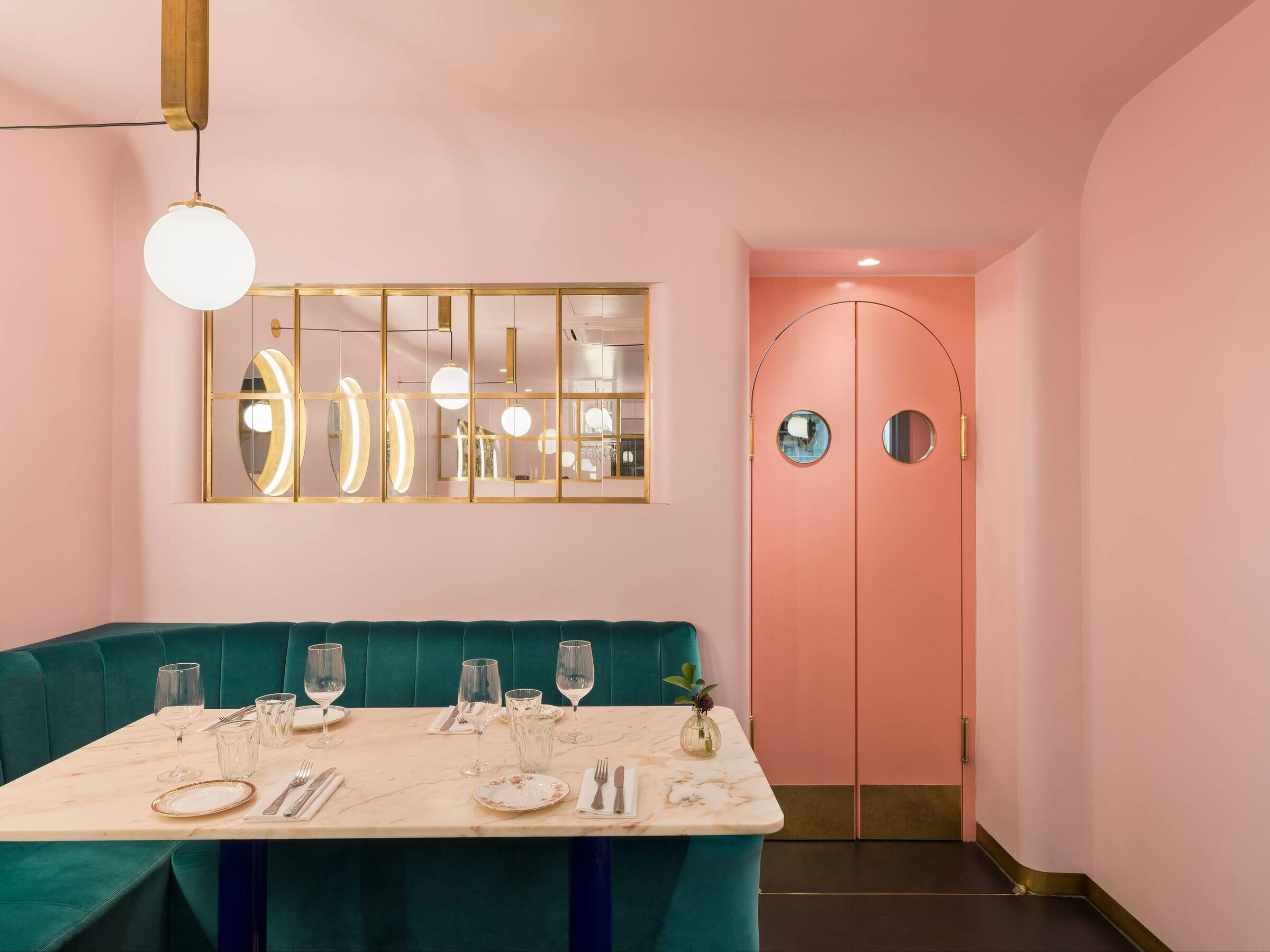 We used rounded shapes, rich-blue velvet seating booths, light marble tabletops, see-through partitions, mirrors and bespoke light fitting to create a contrast for the floor above and bring a sense of space and light to a windowless room.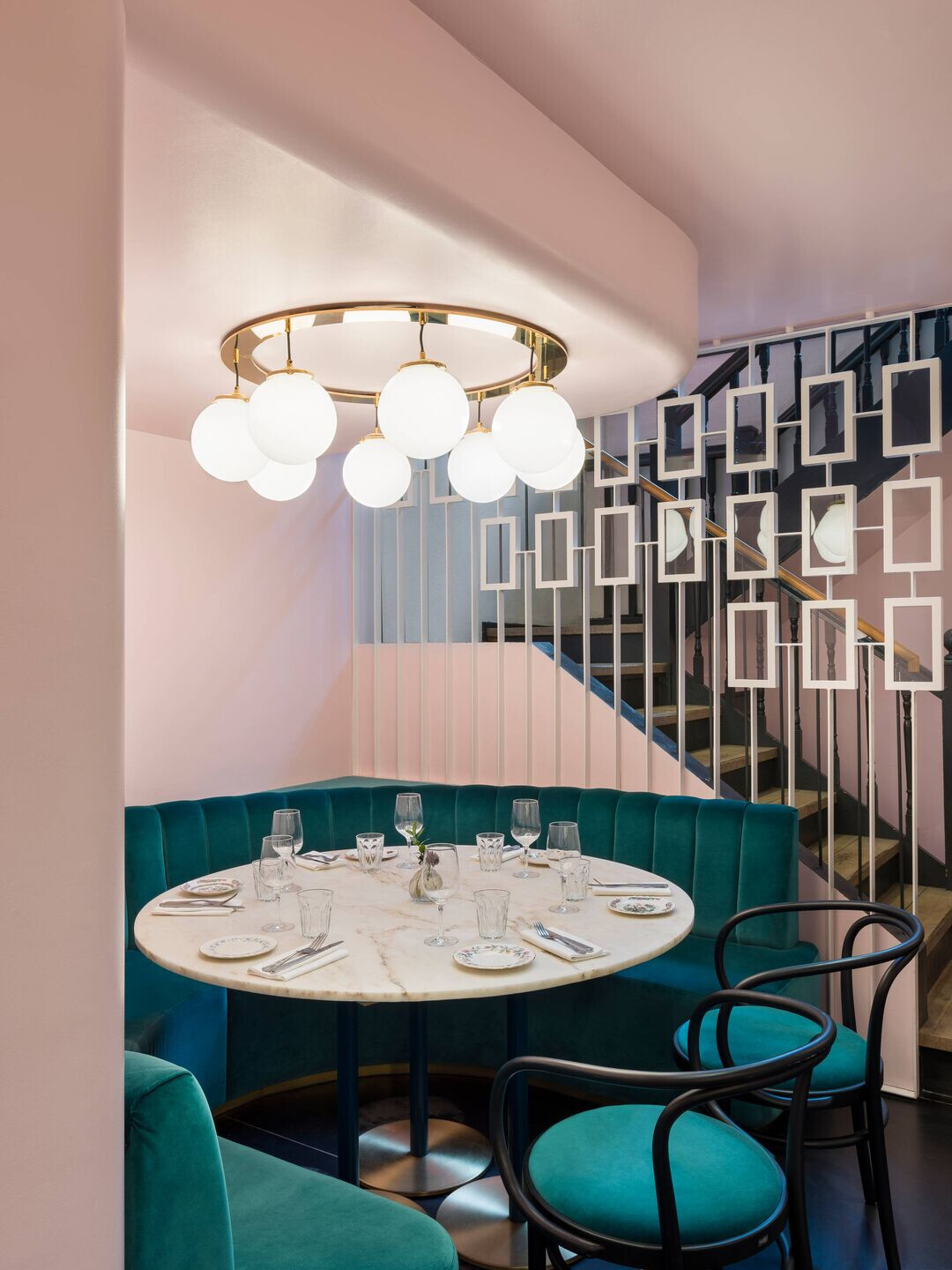 Material Used:
1. Flooring-Black MDF varnished
2. Doors- Spray paint MDF
3. Interior lighting-Bespoke by Rankin Macgregor
4. Interior furniture - UHS