A peaceful psychologist's office within a heritage-listed building in north Hobart, Tasmania.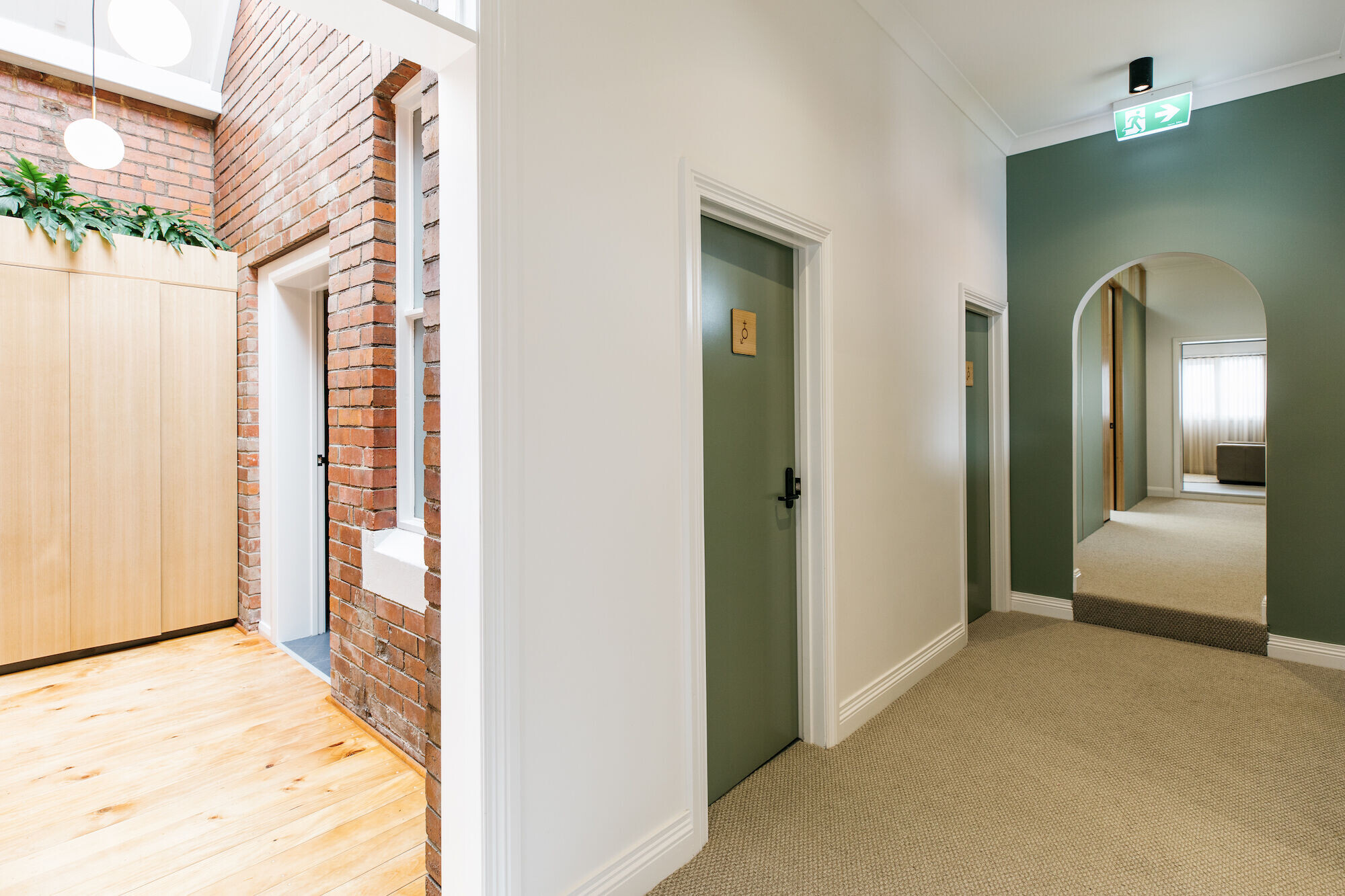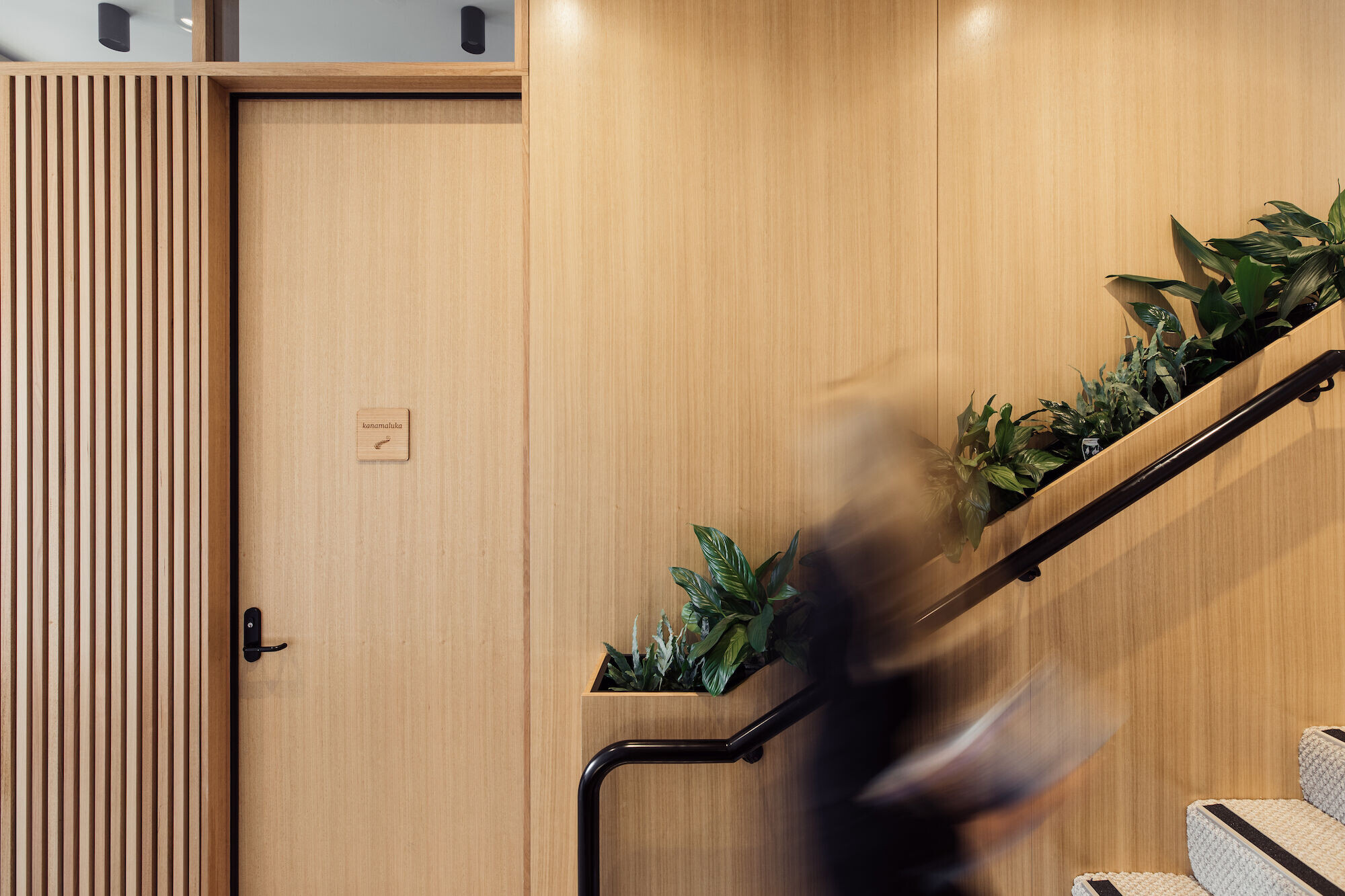 Behind a heritage streetscape, we designed an office fit-out to reflect the ways a psychologist works. Refined, but informal. Honest. Open to all. In this busy Hobart suburb, it's an oasis of calm. Skylights and windows create a softly-lit space with no dark corners. Timber panelling, muted greens and plenty of plants evoke a natural sense of wellbeing. This soothing space is completely new to this heritage context, yet somehow looks like it belongs.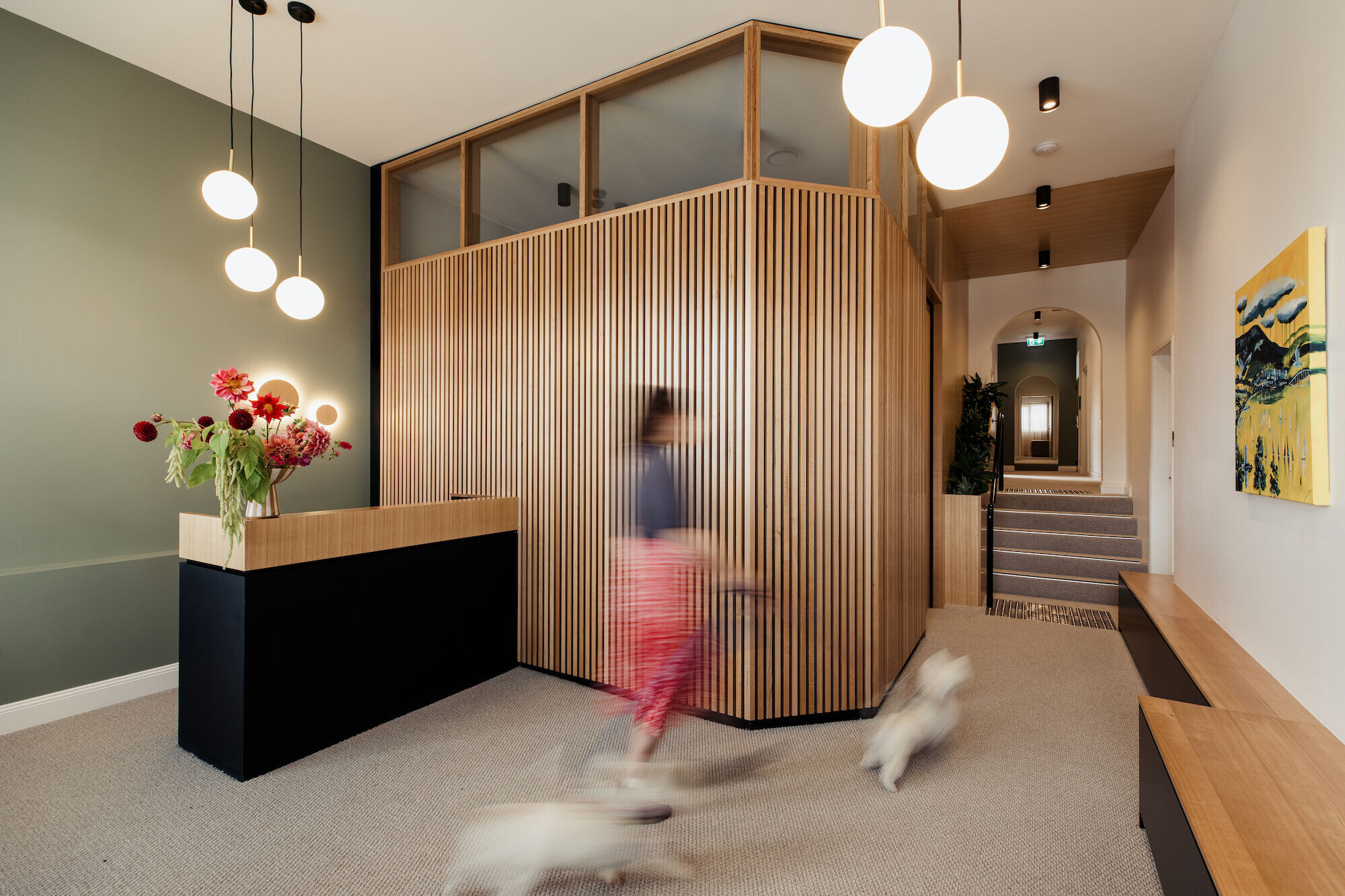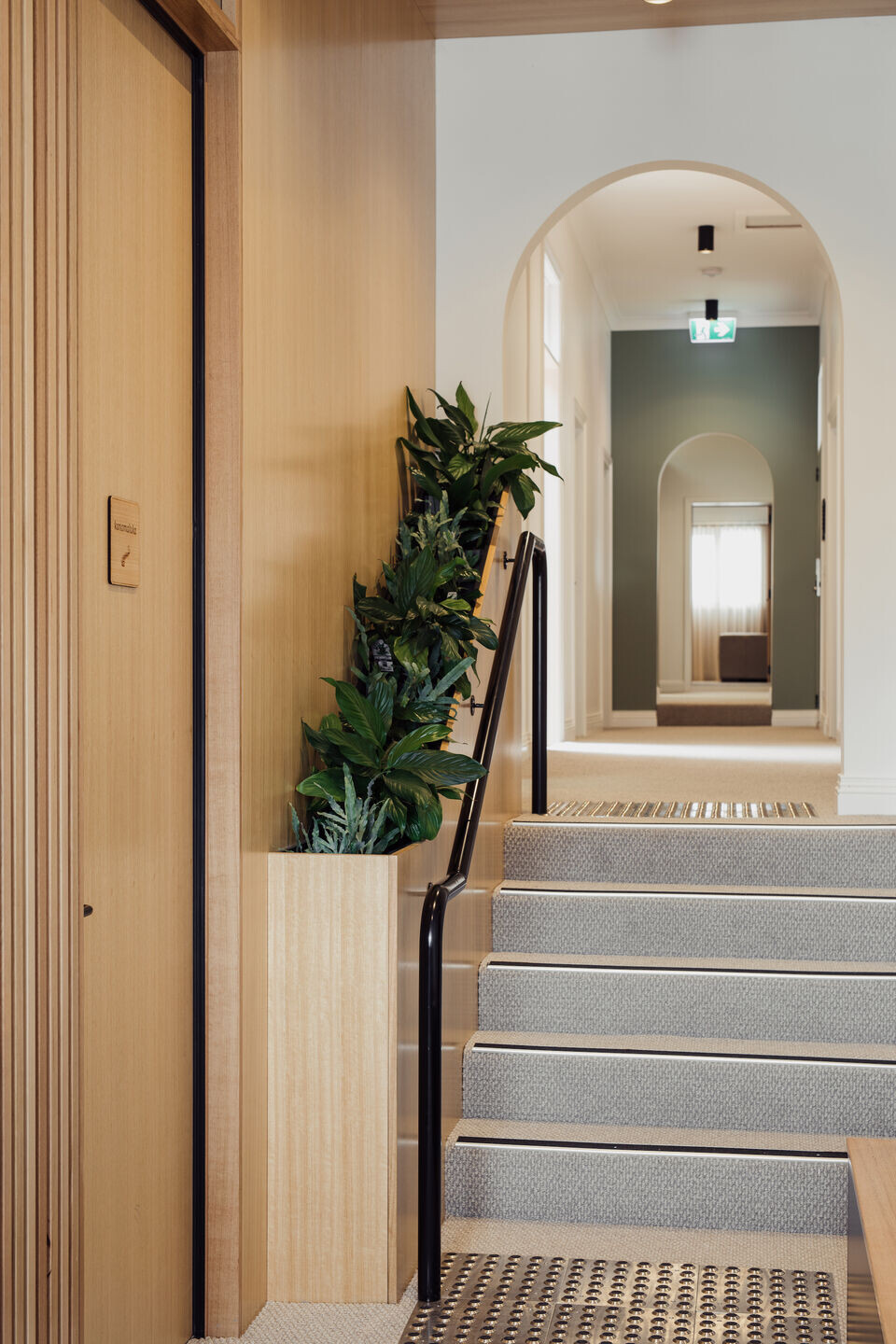 Calm and comfortable
Filling the consulting rooms with natural light was a priority. This is always more challenging in an existing building, especially one that's heritage-listed. We made use of skylights and highlight windows to create a bright, airy space, with extra lighting where needed to avoid dark corners.
Our design has made the space quiet, but not silent. Soft materials like full-length curtains and carpets muffle conversations without erasing the comfort of background noise. With a muted colour palette and soft curved edges, it's a space that feels welcoming for clients. And a place where psychologists would want to come to work.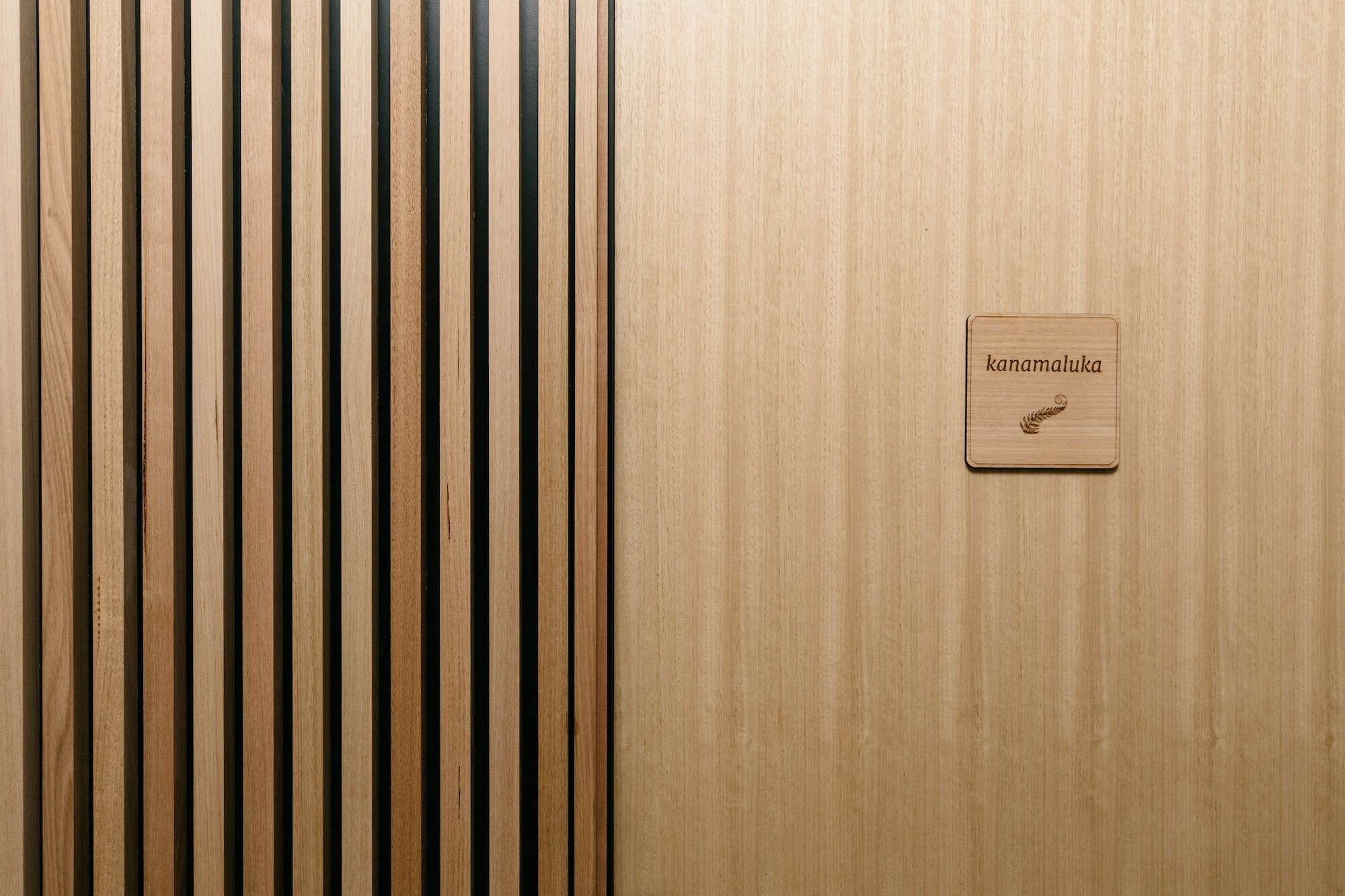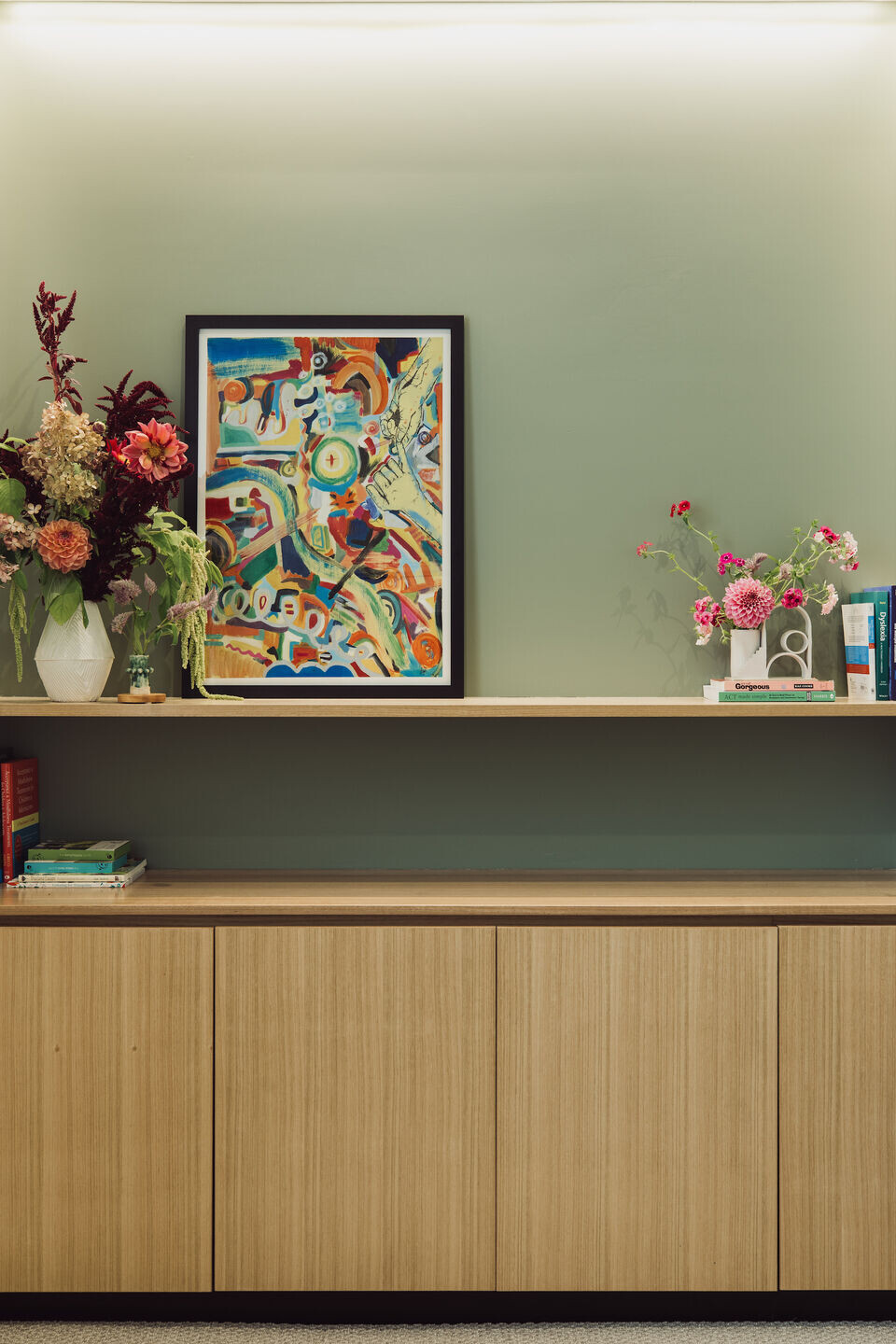 Outside in
Timber brings a natural warmth and informality to these offices, with Tasmanian oak that'll wear in, not out. Different applications guide visitors through the space. Timber battens at reception creates a varied texture of light and shade. Timber also wraps around threshold spaces, transitioning to solid panelling in the consulting rooms and minimal treatment in the back of house space.
Plants add to the feeling of wellbeing. They also gave us a hand making accessible features fit the aesthetic, like a planter box that acts as a handrail. It becomes a detail both soothing and welcoming, not unlike the space itself.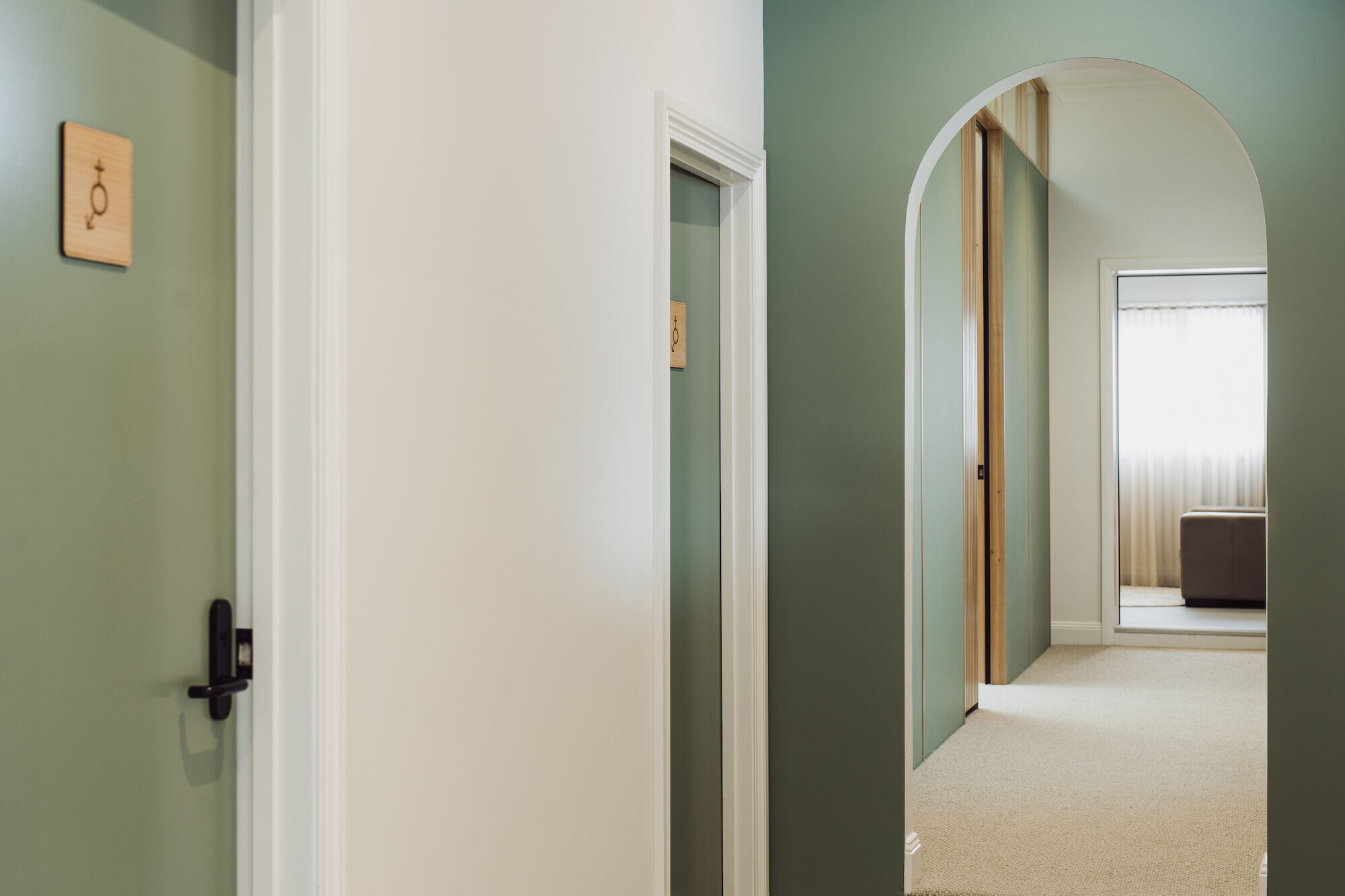 Team:
Cumulus Team: Lucy Watts, Ronja Scherer & Andrew Grimsdale
Collaborators:
VOS Construction & joinery
Holdfast Building Surveyors
Sackett Services
Allans Garden Centre
Photographer: Jesse Hunniford