The National Museum of Art, Architecture and Design gets on two levels into relation with the existing structure of the city: With two existing buildings on the site the museum creates a new entrance courtyard on the ground level, introducing the museum with sculptures and creating an external area for the cafe. The museum has a similar eave height as the neighboring buildings.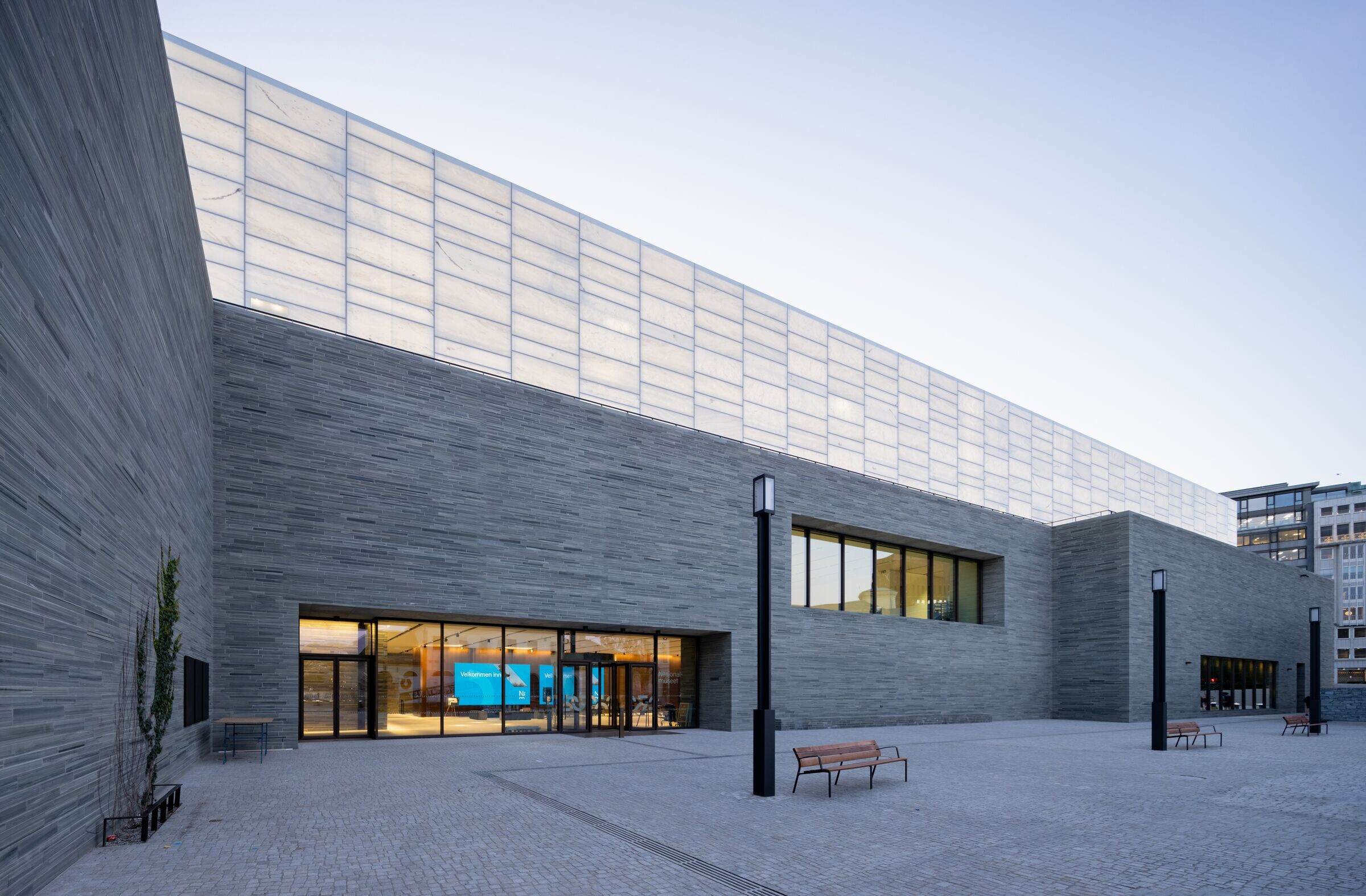 Looking from the pier to the building, the various parts of the building are arranged offset/staggering up to the higher horizontal element of the alabaster hall. On this second level, the museum gets into relation with the existing monuments in this area, the dignified town/city hall and the Akershus Fortress.
The visitors enter the museum through a spacious foyer from two sides. Here there are direct connections to the exhibitions as well as the café and the bookstore. The library and the auditorium are close to the main entrance and the side entrance. They are also arranged around a reflecting pool, which illuminates the reading room. Broad steps lead from the foyer to the first floor.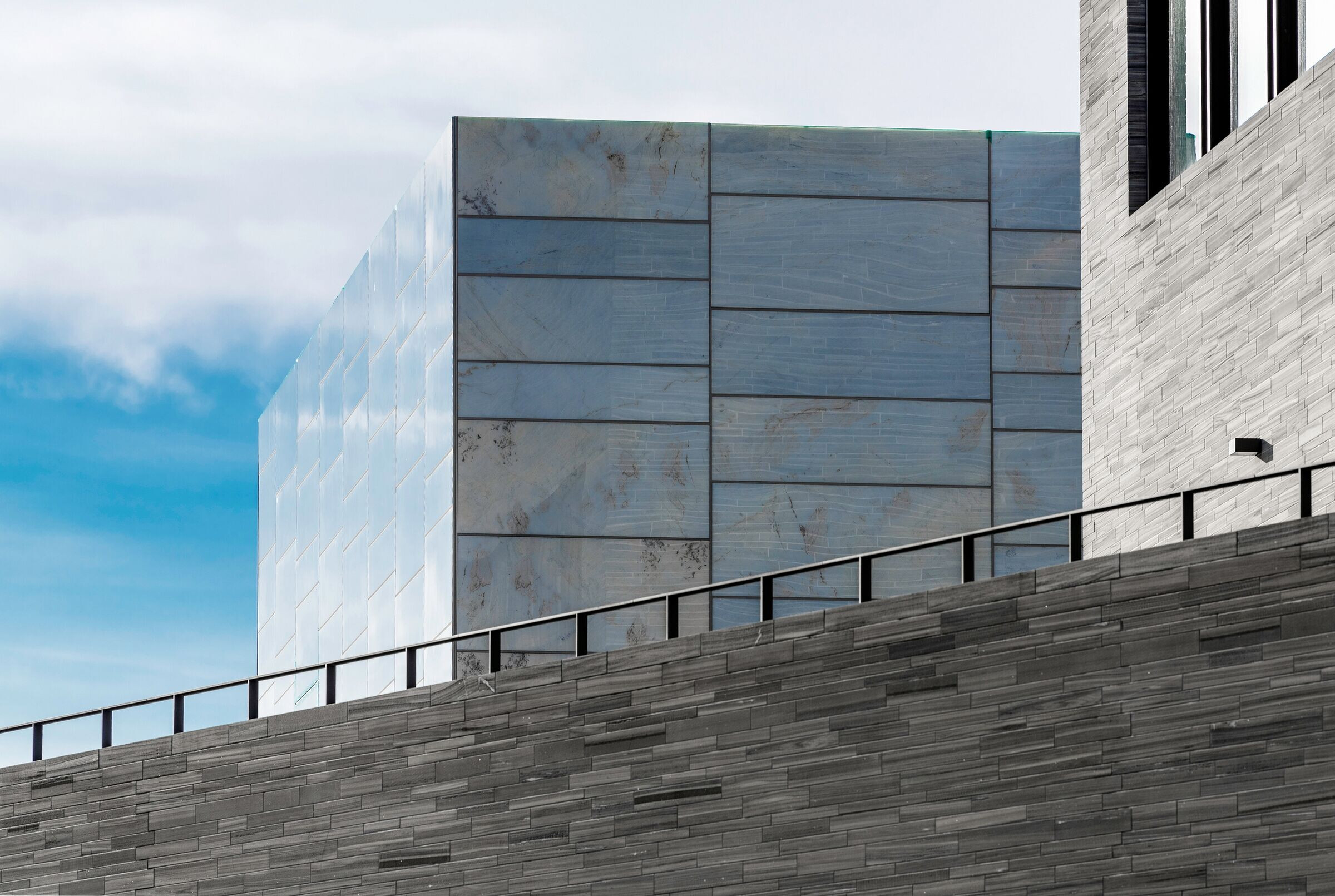 The halls and small rooms are arranged around a central sculpture atrium, connected to the terrace and the recessed gardens on the roof. The top floor is the alabaster hall, which seems to be placed on the stone plinth of the first two floors. With its magical light, the hall is not an ordinary exhibition space – it is an inspiring space for artists and the symbol of the new museum.