Few buildings offer as many different images throughout their history as Galata building, the old arsenal of Genoa's harbour. From the slim archways in the representations of the XVII century to the recent images of the neoclassic façade with the superimposed passages and structures made in concrete. Out away, through the building surrounds: double inclined roofs, plane roofs, shelters of sheds, etc…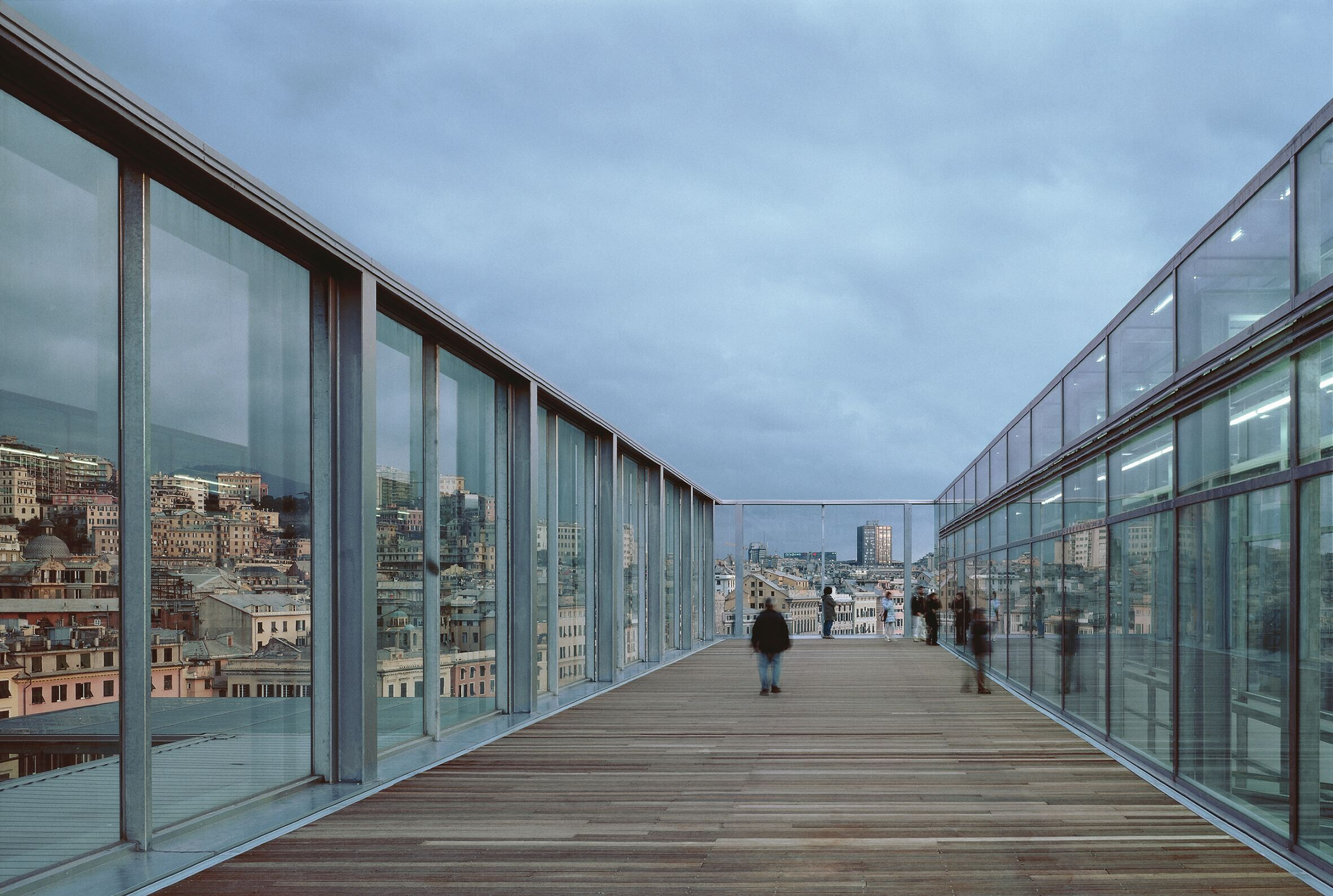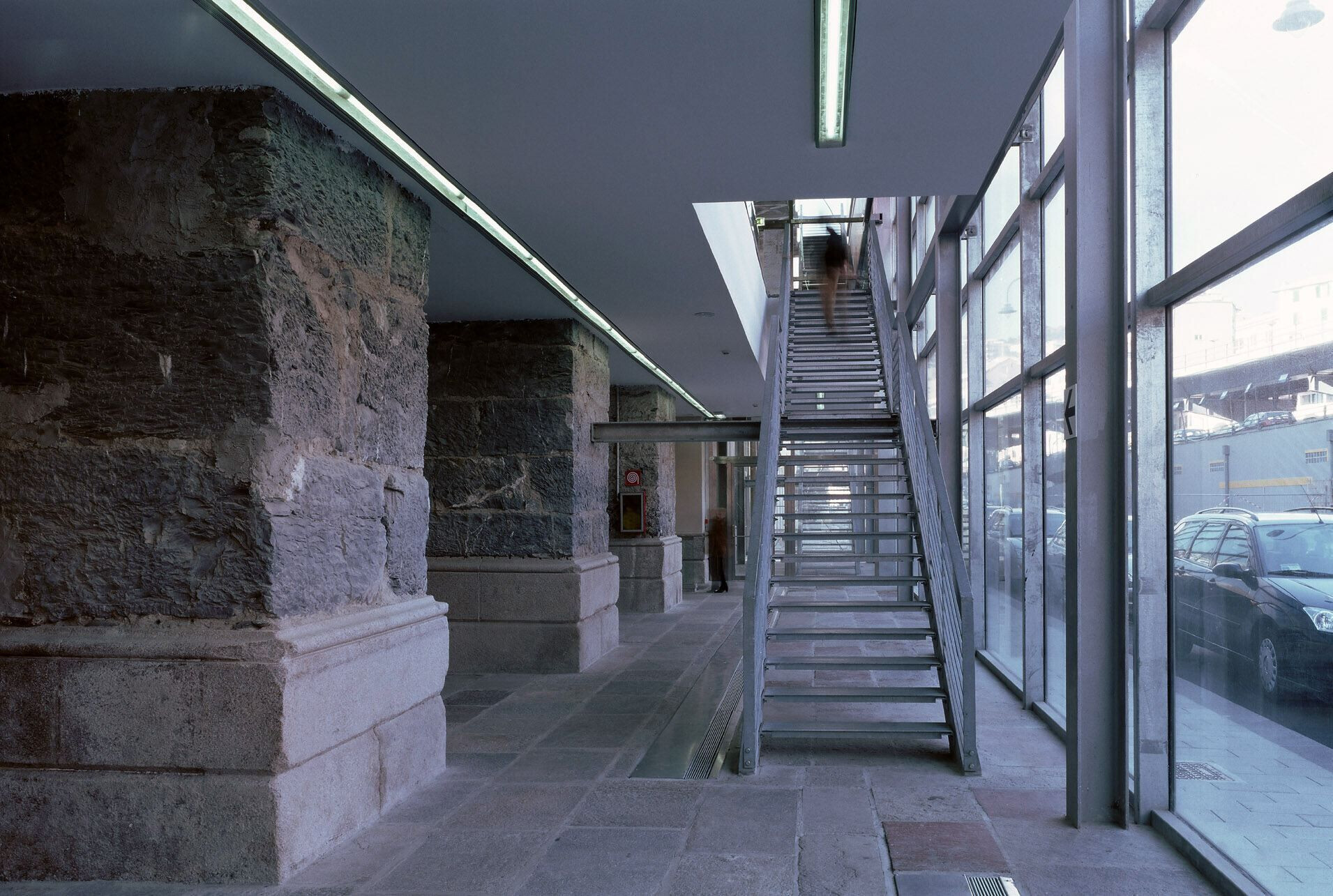 A new light and transparent façade, at a distance of the docks façade (enough space to install the main nucleus of vertical circulation raised beyond the elegant vaulted structure), creates a vast reception hall with the appropriate scale for the new public use. The demolition of the side-façade will help its lecture as a huge glass-vitrine in the galea genovesa. Luminous between the large buttresses it works now like the museums announcing panel, seen from the sopraelevata and the city.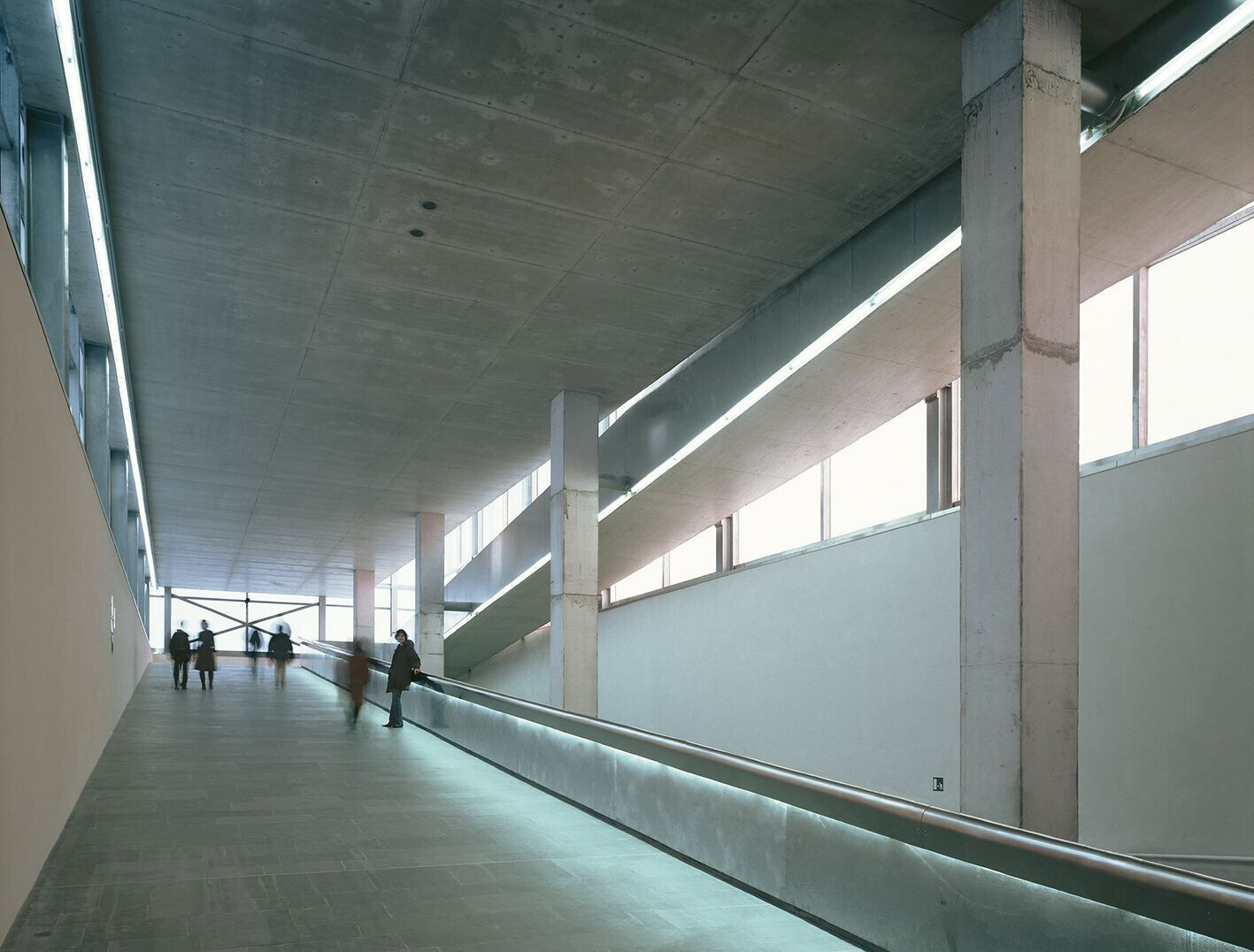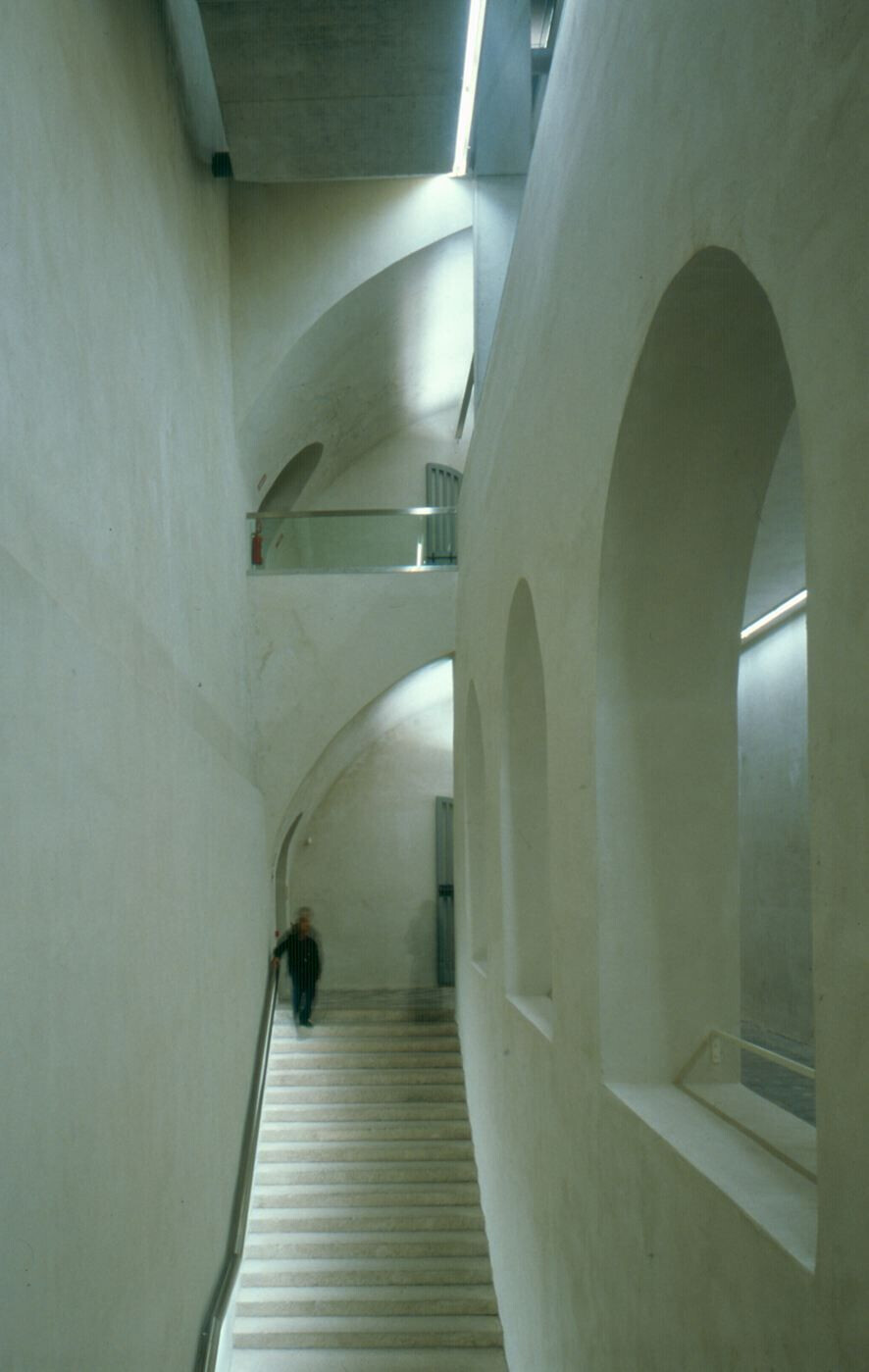 In the interior, the volume which includes the two amazing flights of stairs in stone generates the most interesting results of the intervention. These existing interior spaces, today suffocating, tight and dark, due to the new staircase and the long and smooth ramp which leads up to the view-space, will be flooded by the zenith-light that enters through the glass box, reflecting off the old walls down onto the stone stairs. This view-space, closed and surrounded by glass, open to the sky, dedicated to astronomic use, forms the new light-house that will illuminate the dock of Genoa's harbour.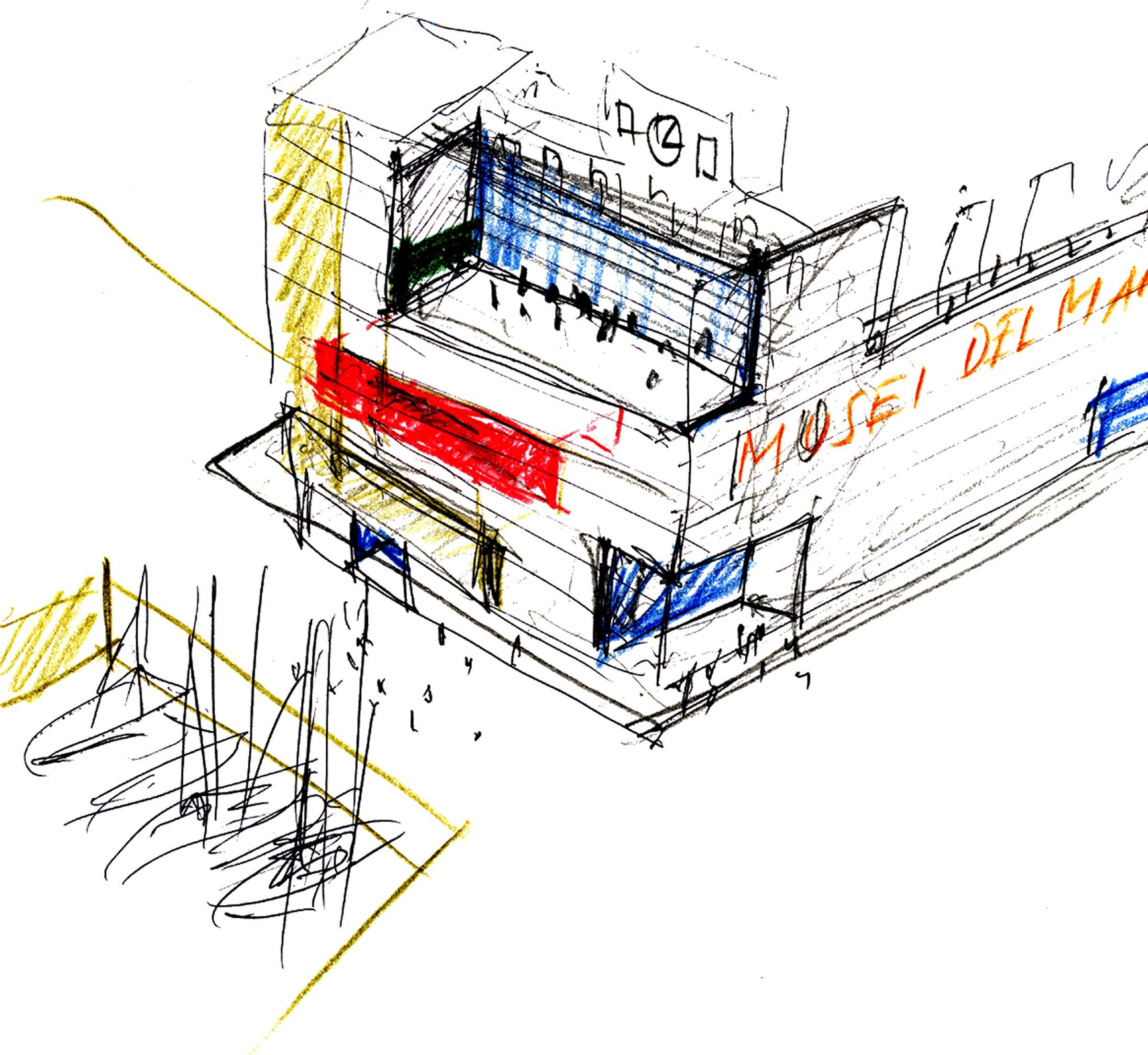 Material Used:
1. The overall roof, including the green area, are formed by an inverted green roof.
2. The pavements on the ground, first and second floors are the existing ones. The stones were cleaned and replaced with cement mortar.
3. All new areas were paved with light blue concrete.
4. The terraces have a floor of irico wooden planks connected with hidden stainless steel elements to a wooden frame.
5. Wooden carpentry: The wooden carpentry has pine wood frames and joints to be painted; the blind or glazed doors are made of Tola wood.
6. Metalwork: The curtain wall is formed by structural tubular section pillars to which a grid of tubes is welded to form the wall.
7. Glass: All external vertical glazing of the curtain wall is laminated safety glass with solar control