The brief required a residence for a young couple who aspired for a contemporary home that housed not only a living unit but also work and entertainment zones spread across different levels. At the same time, they desired landscape zones that could inter connect with all spaces both horizontally and vertically. The clients' penchant was towards a slick modernist vocabulary amalgamated the habitable spaces with the landscape design. Set across four levels, the house effortlessly intertwines the brief.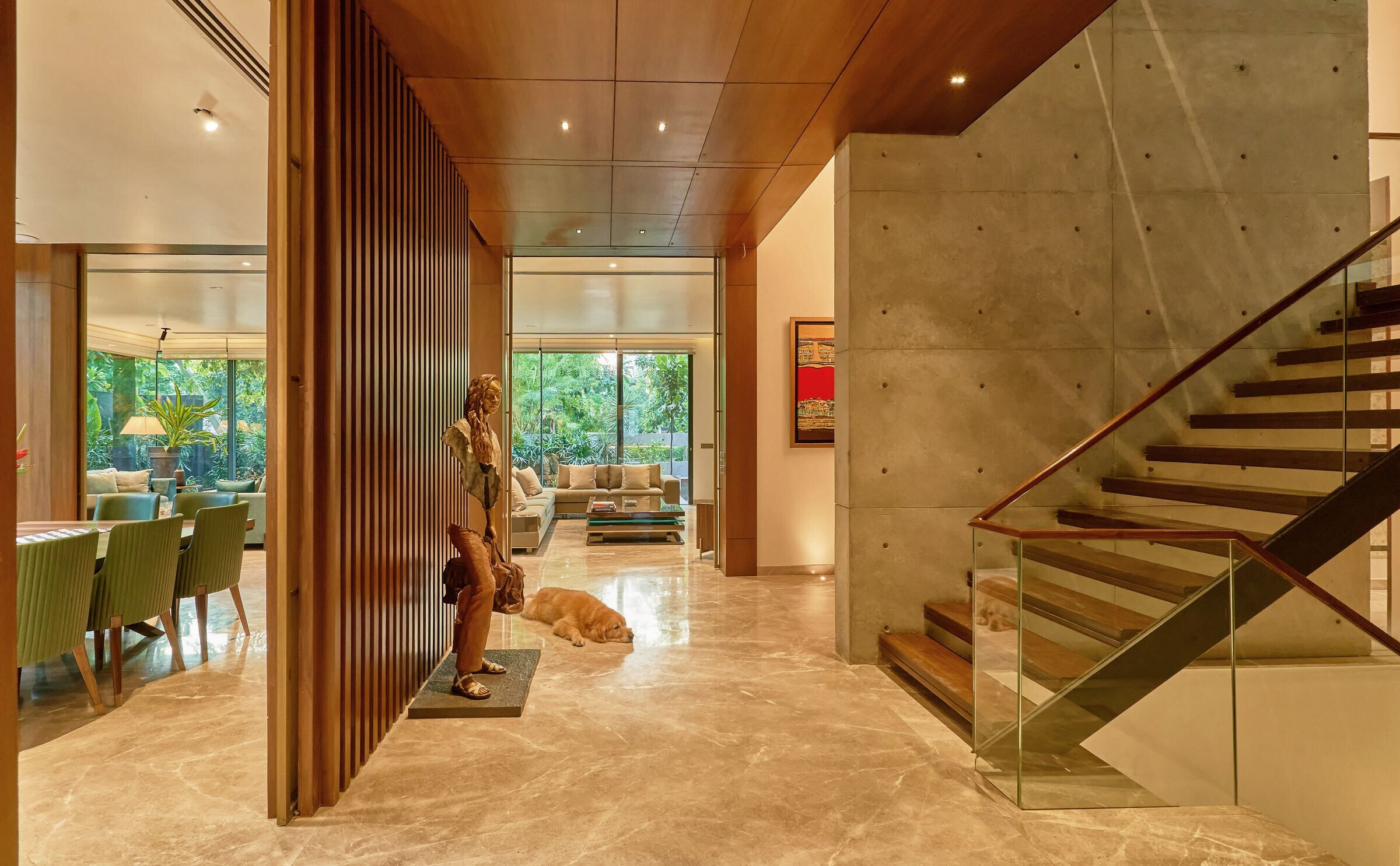 Natural light and ventilation was introduced by opening up the south face of the house and punching a courtyard up to the roof level. This internal courtyard serves as a separator between the living room and the parent's room on the ground floor whilst ensuring visual connection from all living zones between levels. The courtyard takes advantage of the corner location and thus feels visually larger as the external landscape merges in as well.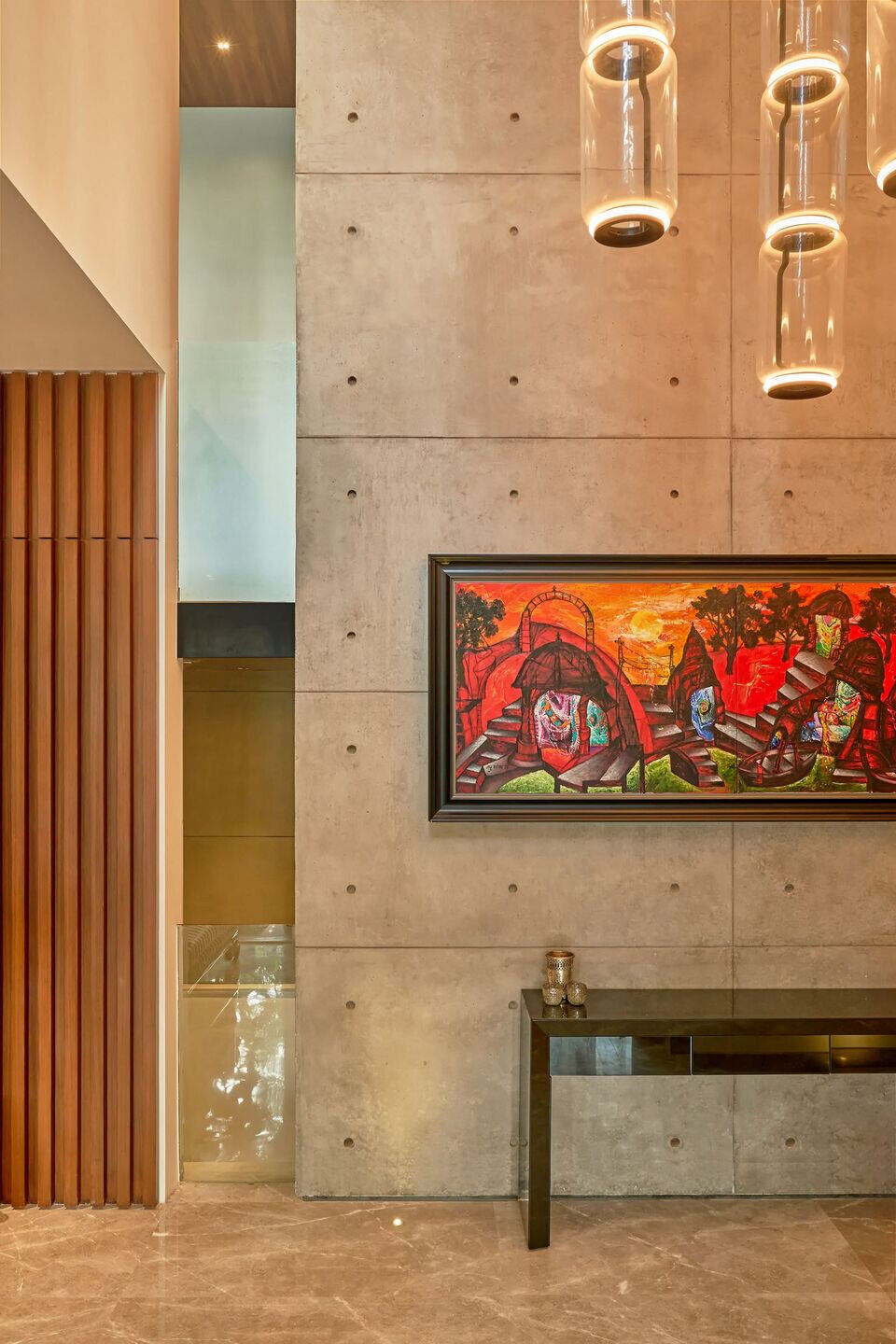 The ground floor is essentially a transparent podium, which engages with the outdoor landscape. The interior and exterior spaces blend seamlessly together with the use of slim profiled frameless floor to ceiling glass.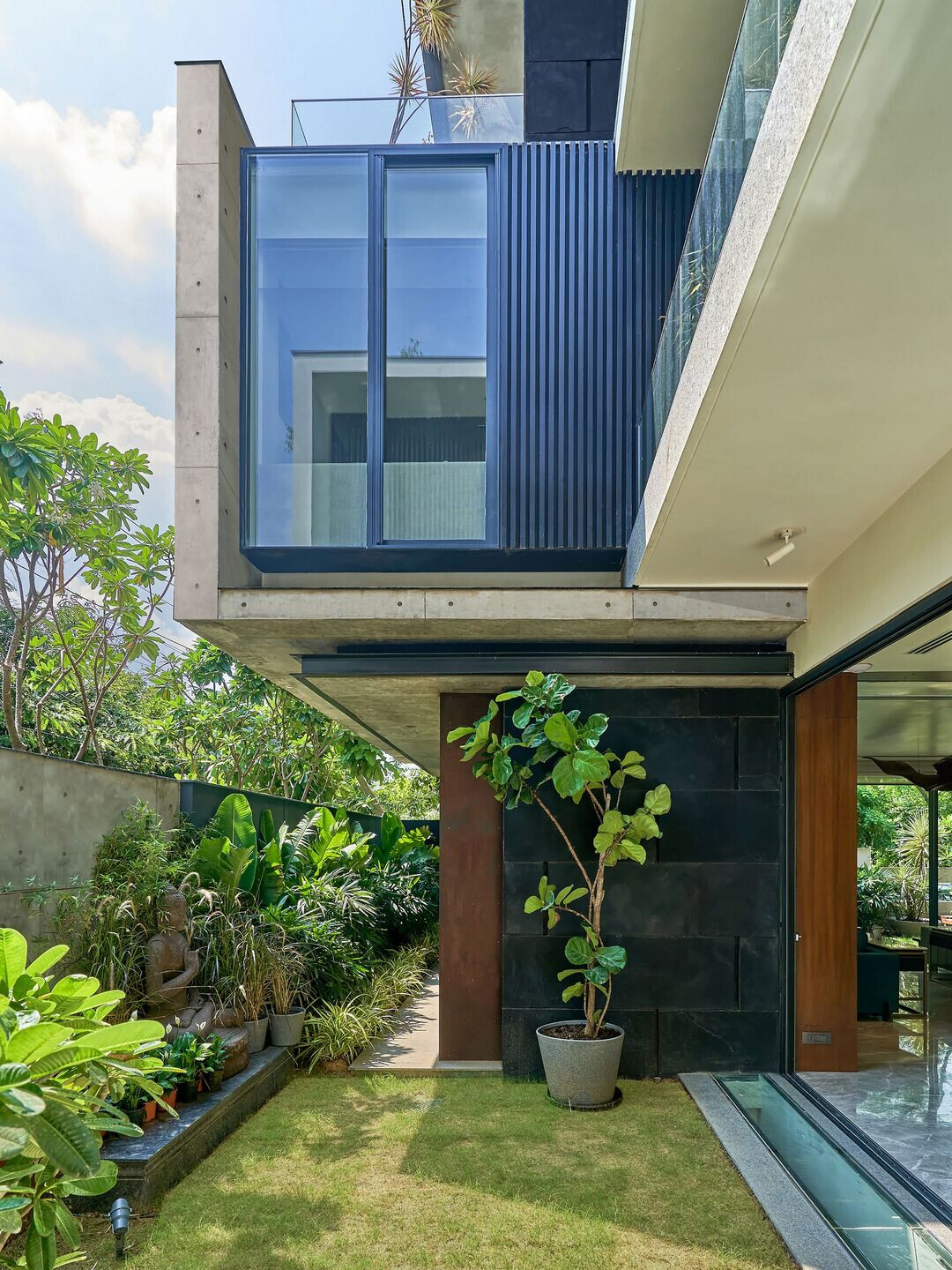 Flanked with exposed concrete walls, the connection across all levels is through a metal and timber staircase that staggers inwards from the building edge creating a skylight at the top of second and third levels. The triple height wall below the skylight is clad with black limestone. This volume subtly changes shape and depth, casting shadow by pulling in daylight and illuminates the stair void throughout the day.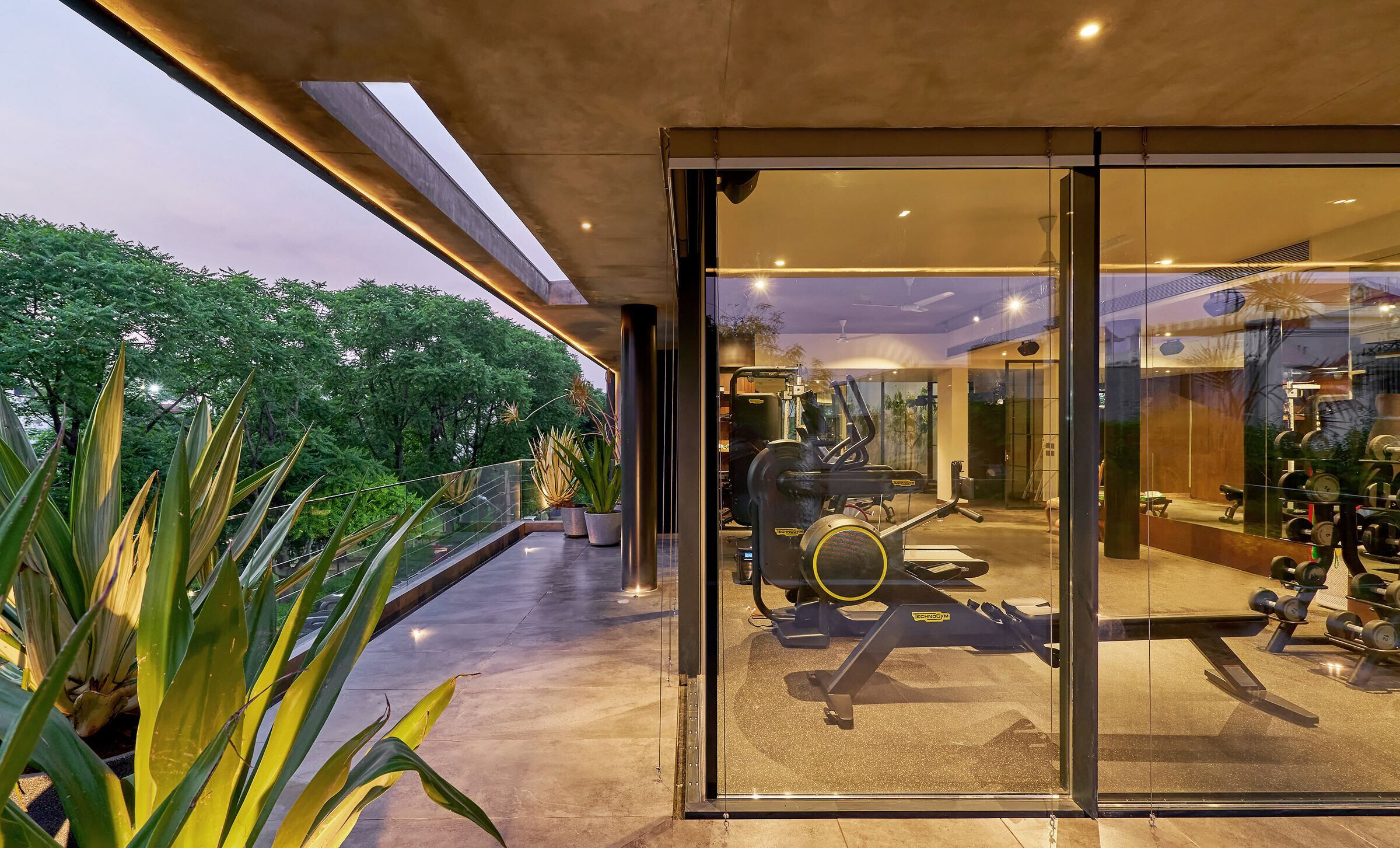 The master suite comprising of the bedroom, dress and bathroom has been positioned to the front of the first floor with ample views to the landscaped garden across the street. Natural light inundations the entire suite through the continuous glazing. At the same time strategically placed, full height vertical louvers outside the glazing keep this zone private.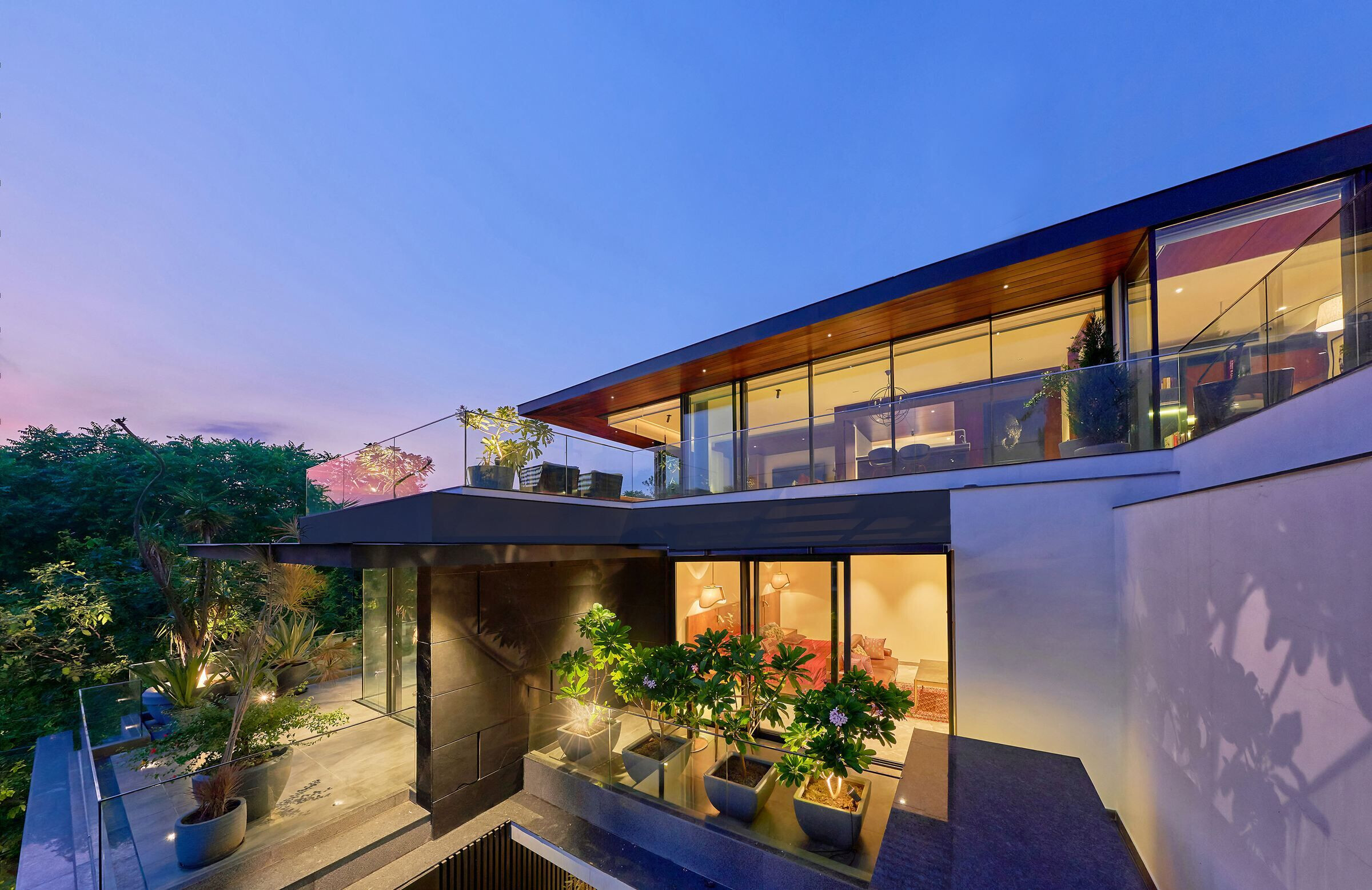 One of the key elements of the house is the den and entertainment lounge on the top level that connects to the outdoor deck providing breathtaking views of the city skyline. A study also forms part of this level and is configured towards the eastern corner of the floor plate.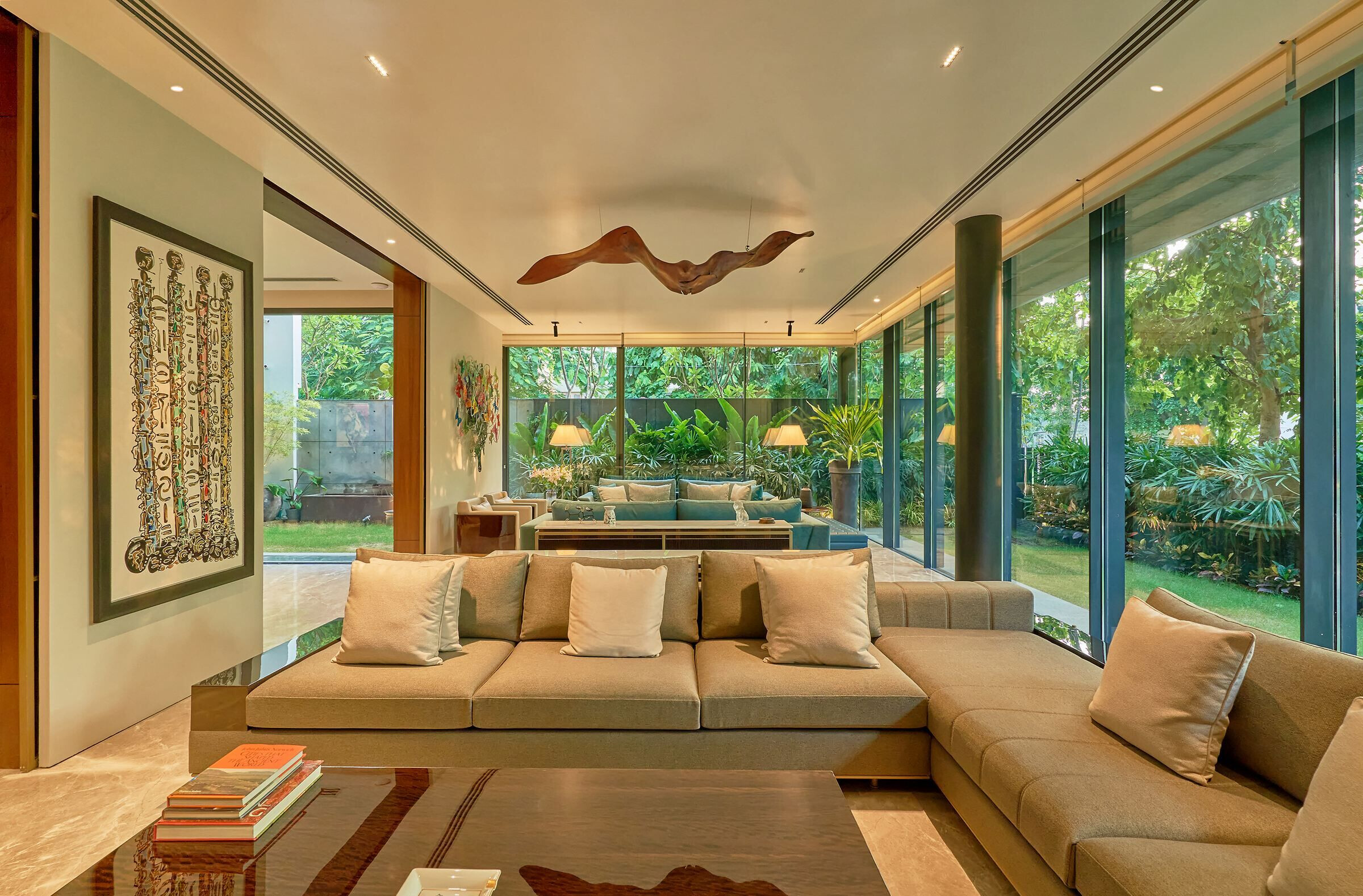 Exposed concrete and black limestone forms the main theme across the home and have been incorporated extensively throughout the structure, both internally and externally hence the name 'Monochrome house'. Architectural features such as Charcoal Aluminum louvers on the west facade, huge overhangs not only add to the design vocabulary but assist in reducing heat gain into the building and hence making the structure more thermal efficient.