In Thailand, the public generally has a rather negative perception towards pawn shops as a financial last resort. Their appearance is also normally obscured and unwelcome. To challenge this, the Client has a vision to remodel his family's pawn shop business into just another form of financial institution that can be widely accepted. Getting money from a pawn shop will be regarded as a lifestyle, no longer a necessity.
The building is situated in Pathum Thani, about 30 minutes further up north of Bangkok. The site was a row of existing shophouses set further in away from the road, so the visibility was quite poor. To make it noticeable, gleaming aluminium sheet is selected as the main material of the façade design for its striking effect. The façade design concept takes its cue from the name of the city, Pathum Thani, which literally means "Lotus City". The aluminium cladding is folded in a similar manner to the art of lotus leaf folding in which the lotus flower is folded in delicate triangular shapes before being offered to the Buddha at the temple.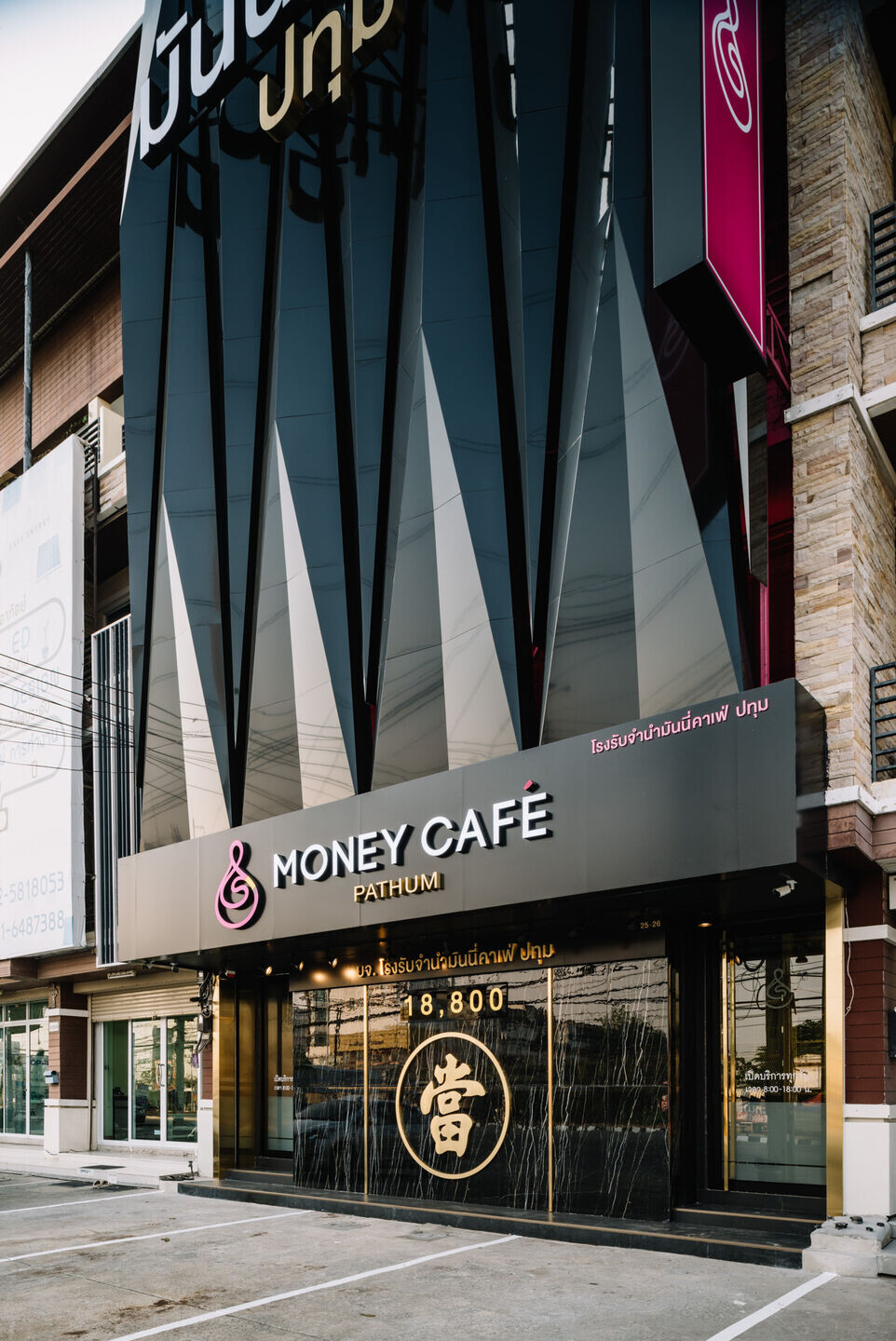 Each folding triangular façade element, a reminiscence of a folded lotus petal, is designed in a modular system, with half-a-module pieces at both ends. Individual pieces are off-site prefabricated and later transported to site for installation. They are arranged up and down alternately leaving gaps in between modules for natural light and ventilation of the space behind the façade. The supporting steel frame is intentionally planned to double up as cat ladders for maintenance of the façade. Existing balconies are now converted into service area of this façade system.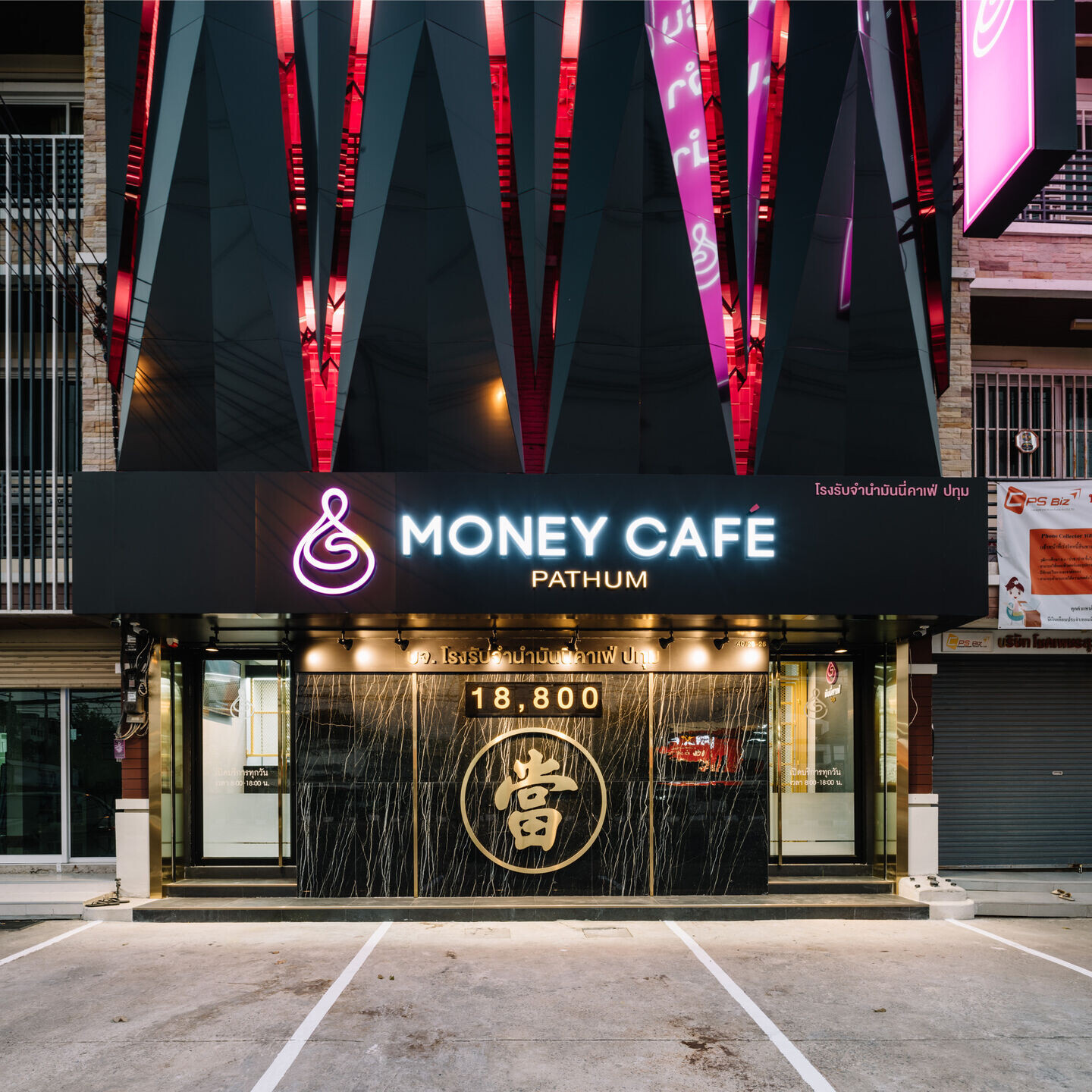 The origami aluminium cladding accentuates the 3-dimensional geometry of the façade. Its angular sheets respond to the diverse conditions of daylight, so the façade constantly changes its look throughout the day. In the evening, fractions of the façade facing west can have a tint of sunset while the rest remain black. At night, the pink painted wall behind the black façade is lit up appearing like a pink intricate lantern. The Client's corporate colours are black, gold, and pink, hence black aluminium, golden stainless steel, and pink facade lighting, respectively. The use of corporate colours continues inside with the majority use of gold painted expanded mesh. The artificial green wall in the lobby softens the harsh look of the expanded mesh screen and acts as an element of surprise.