"Monday Office" is a 460 sq. m. co-working space, located on the ground floor of Green Hall 3 business centre in Vilnius, Lithuania. Colorful, bold and incentive, it re-thinks the very concept of shared workplace meeting the demand of social distancing due to the recent pandemic circumstances.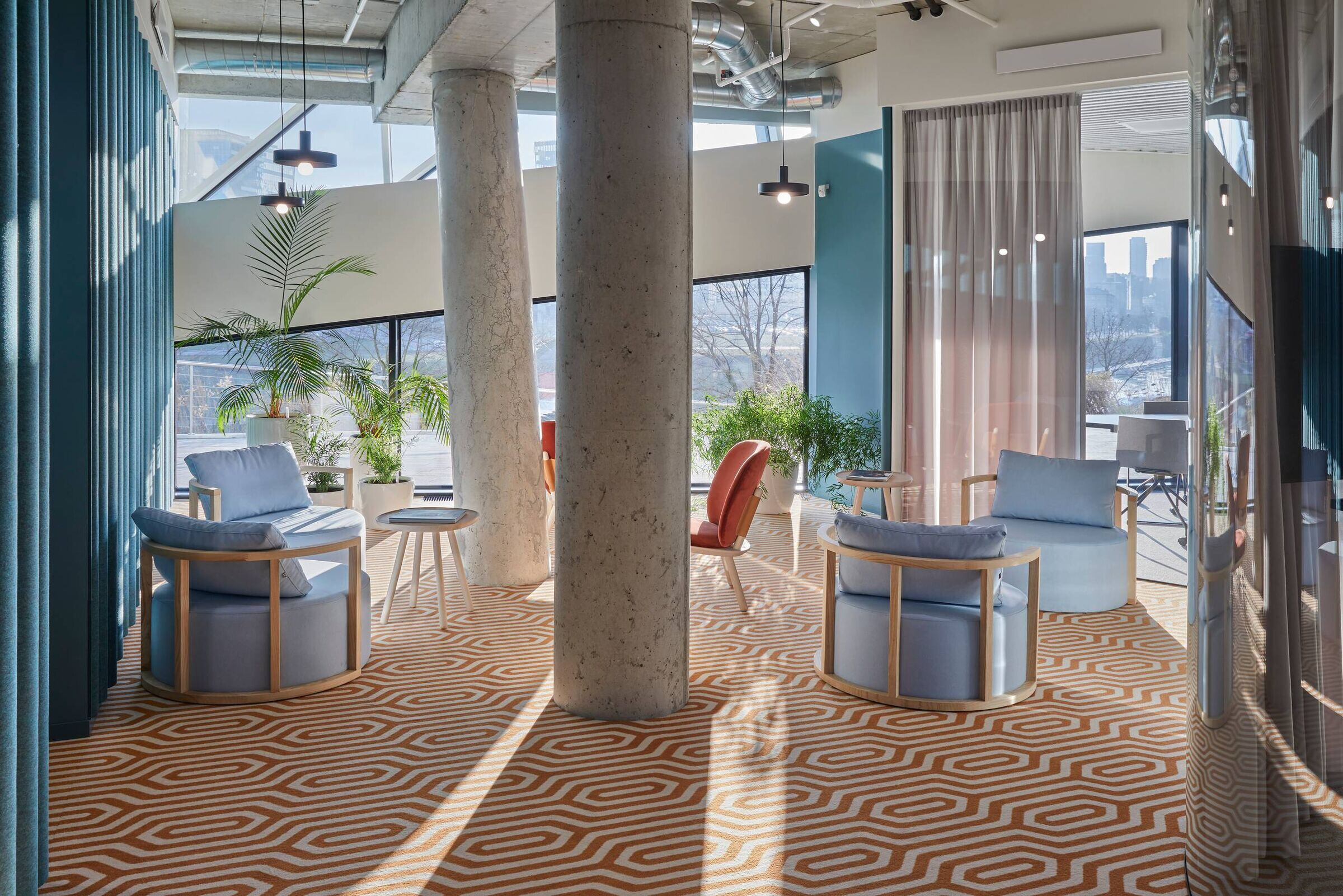 The second "Monday Office" remained loyal to its philosophy which proved itself very relevant in the times of Covid 19 pandemic- private, equipped and fully serviced small offices accommodating small teams from 1 to 5 persons. Premises consists of 16 such offices, 2 meeting rooms, kitchenette, coffee point, private and semi-private phone booths, informal leisure area filled with natural daylight and single armchairs scattered through the space.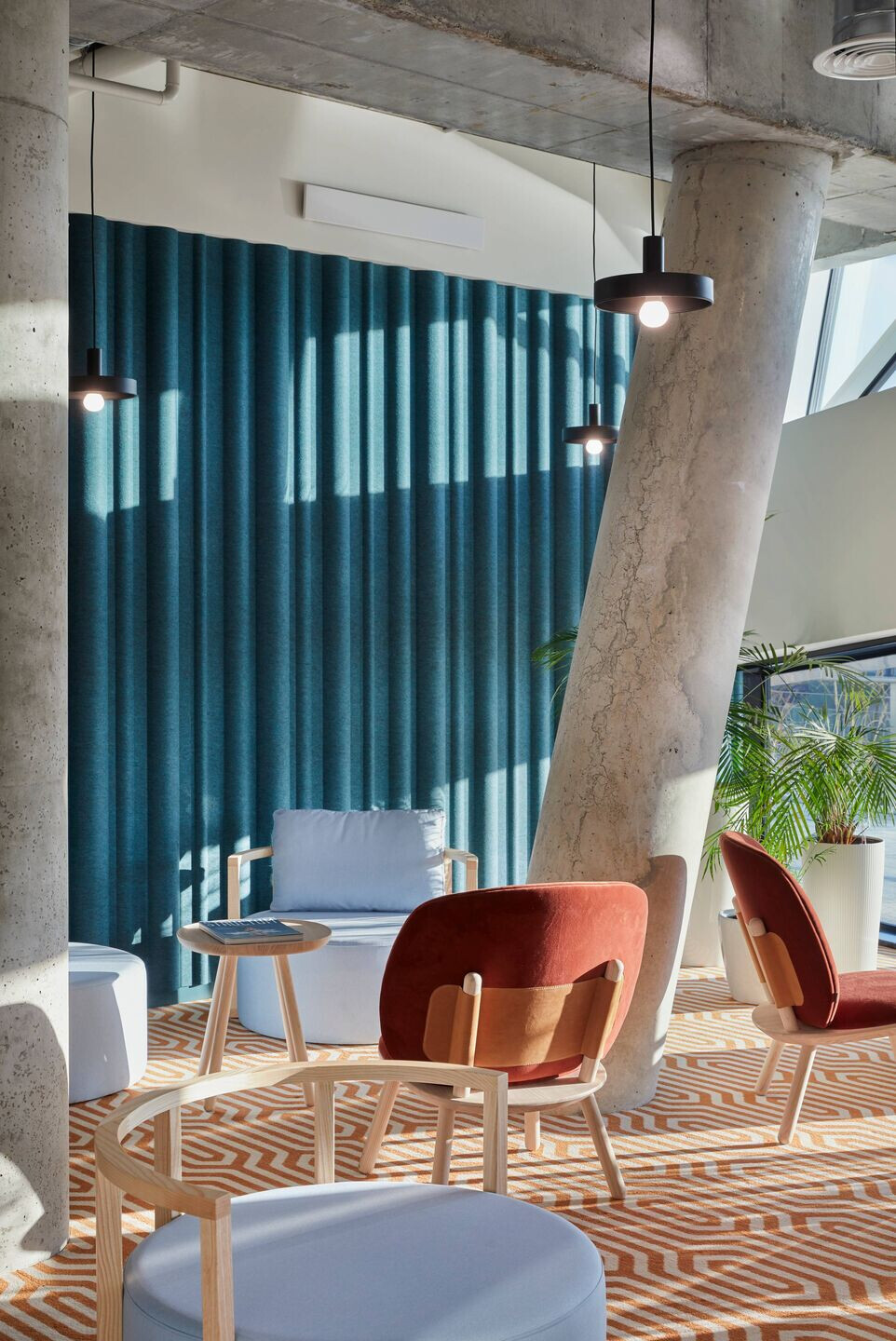 The layout rejects an outdated straight corridorcorporate image by positioning partitions in an orthogonal system corresponding the structural grid of the building and not aligning them with the external facades. This solution allowed to create a dynamic silhouette for the main axis of the space which was emphasized by diversifying opposite sides of it. One side was designed using perpendicular straight elements, while curvy silhouette meanders along it on the other side.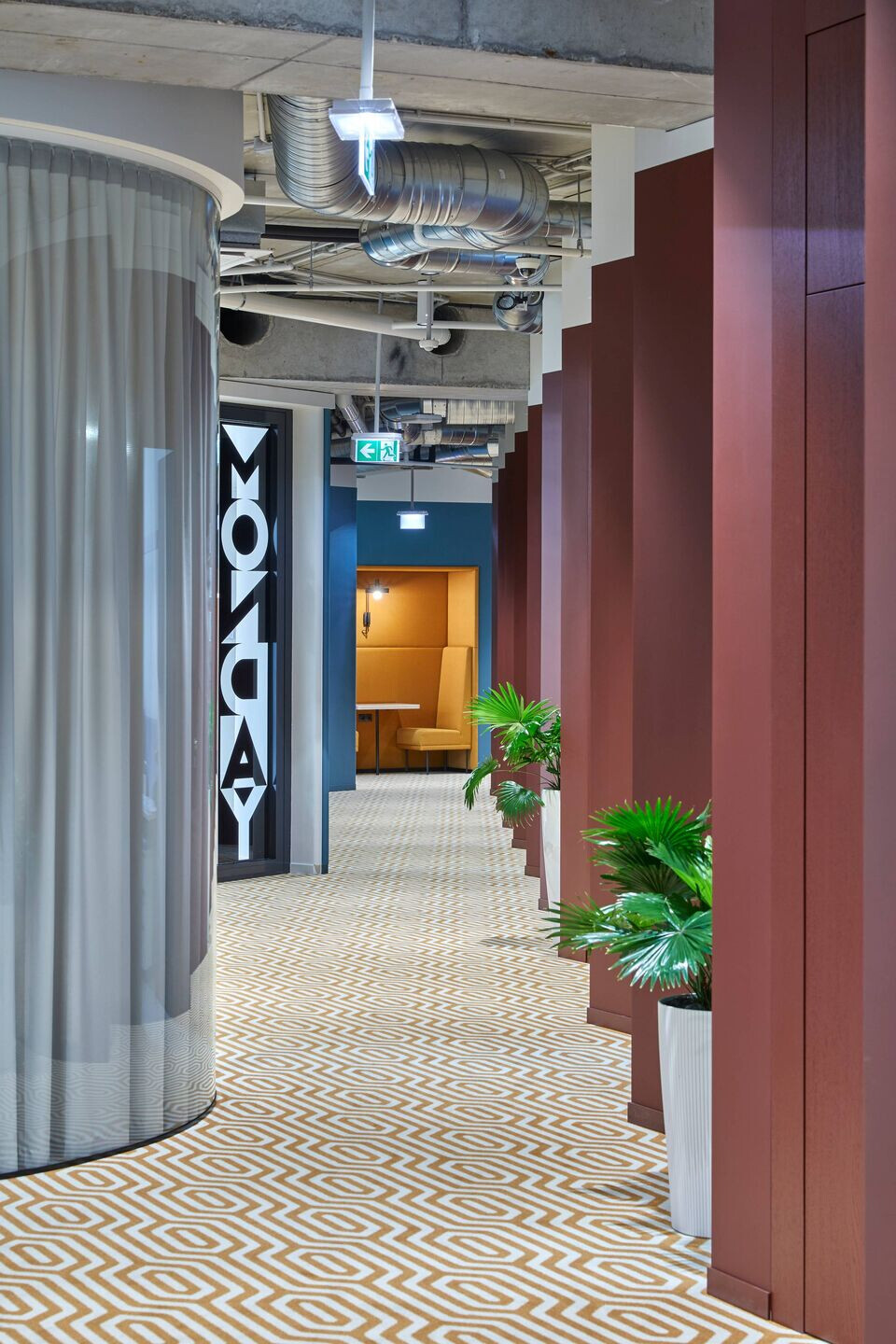 Contrasting and bright colors plays a key role in the interior. The intention from the beginning was to create a brave and inviting space representing future residents of the office- ambitious, daring, appreciating quality and identity. Calm and neutral tones are used for the interior of the working studios.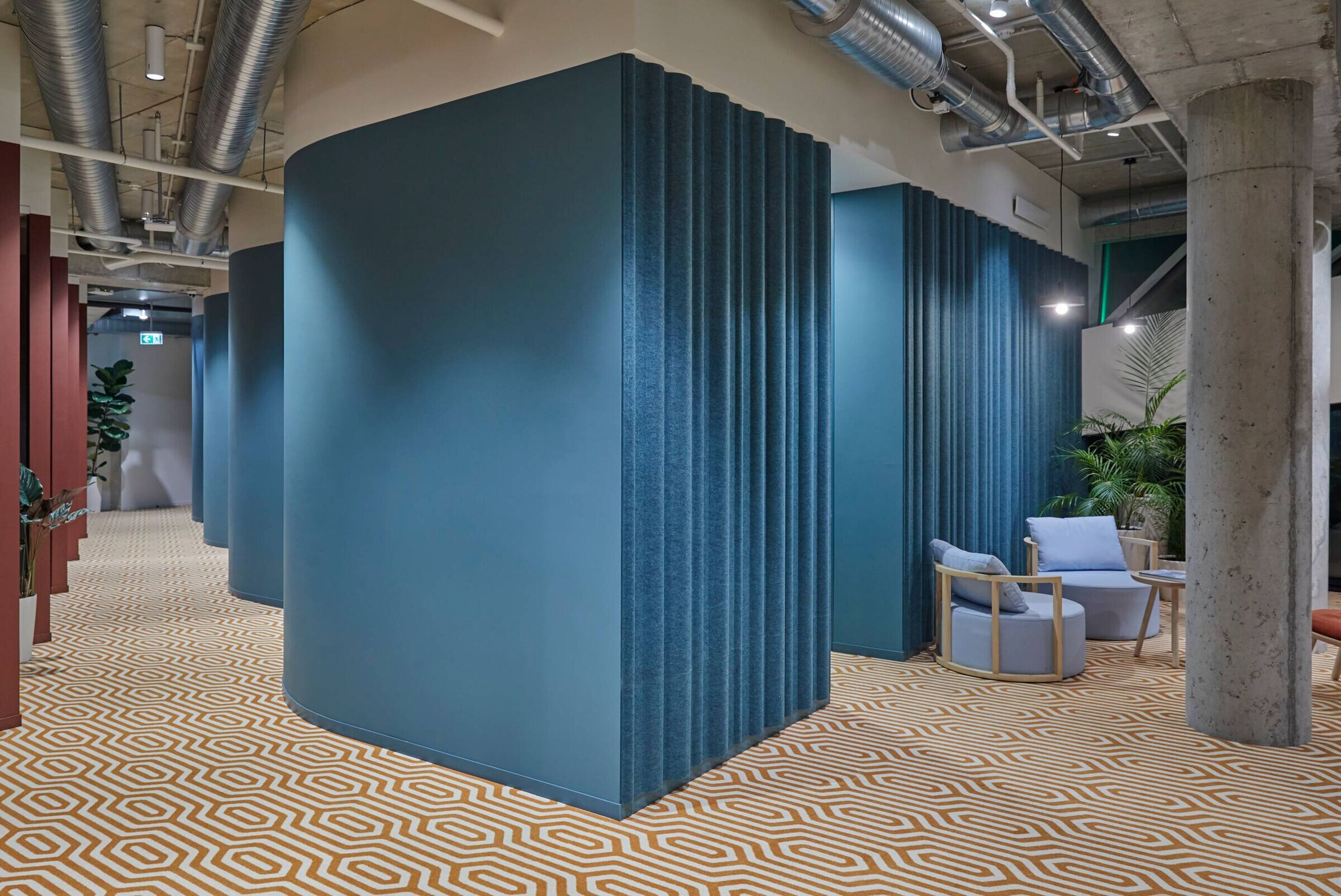 Private work studios are attached to exterior walls of the building, therefore they are filled with natural daylight. They are able to expand or shrink depending on the size of the team working inside. Both partitions and the raised floor construction allow to meet the changing demands.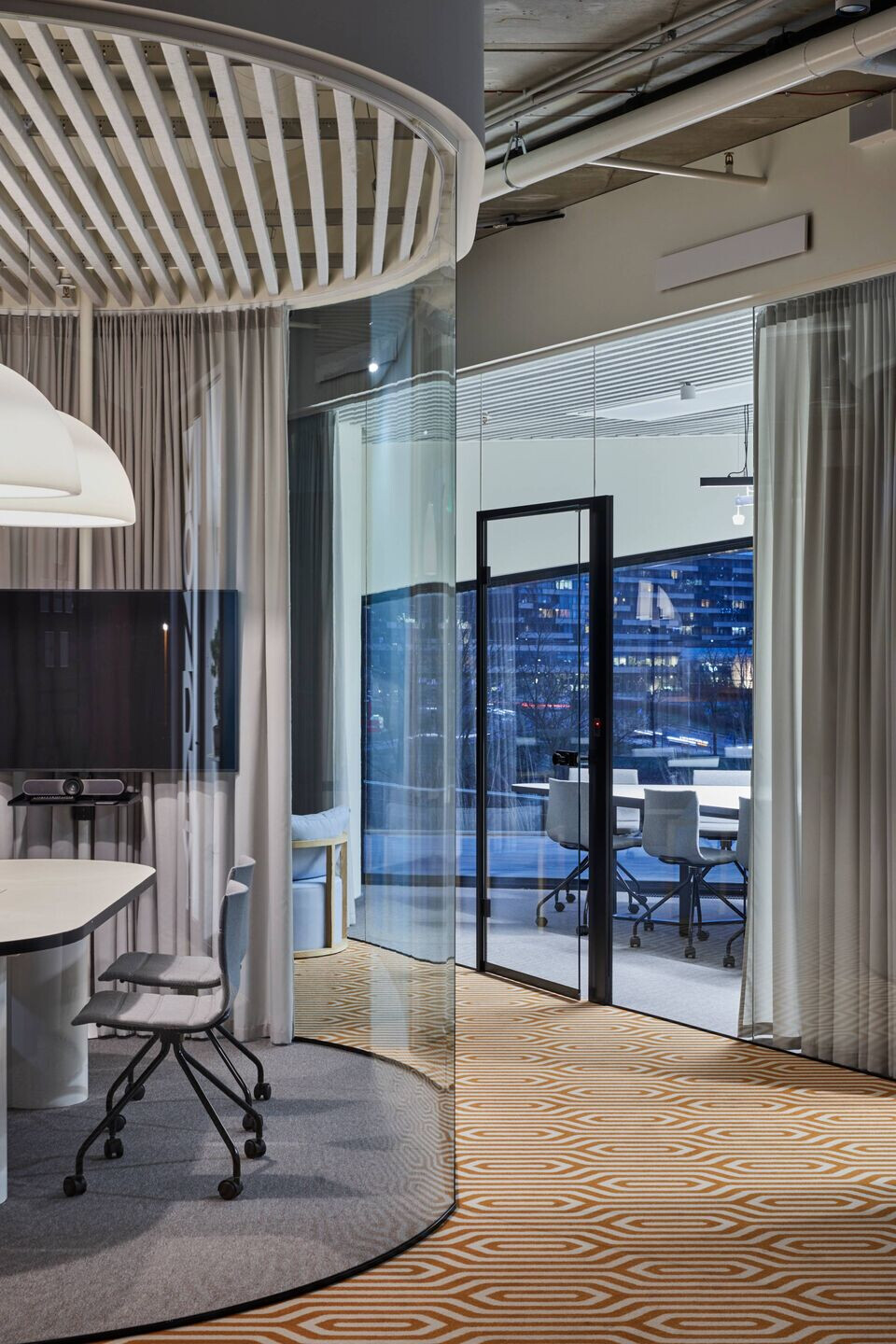 "Monday Office" founders were seeking to create an environment where you could start the work week in style and filled with colors. It ensures the privacy of its residents, while exclusive common spaces would inspire you to wait for the end of the pandemic when we could meet for a cup of coffee and share our weekend stories. Because Monday could be a funday again.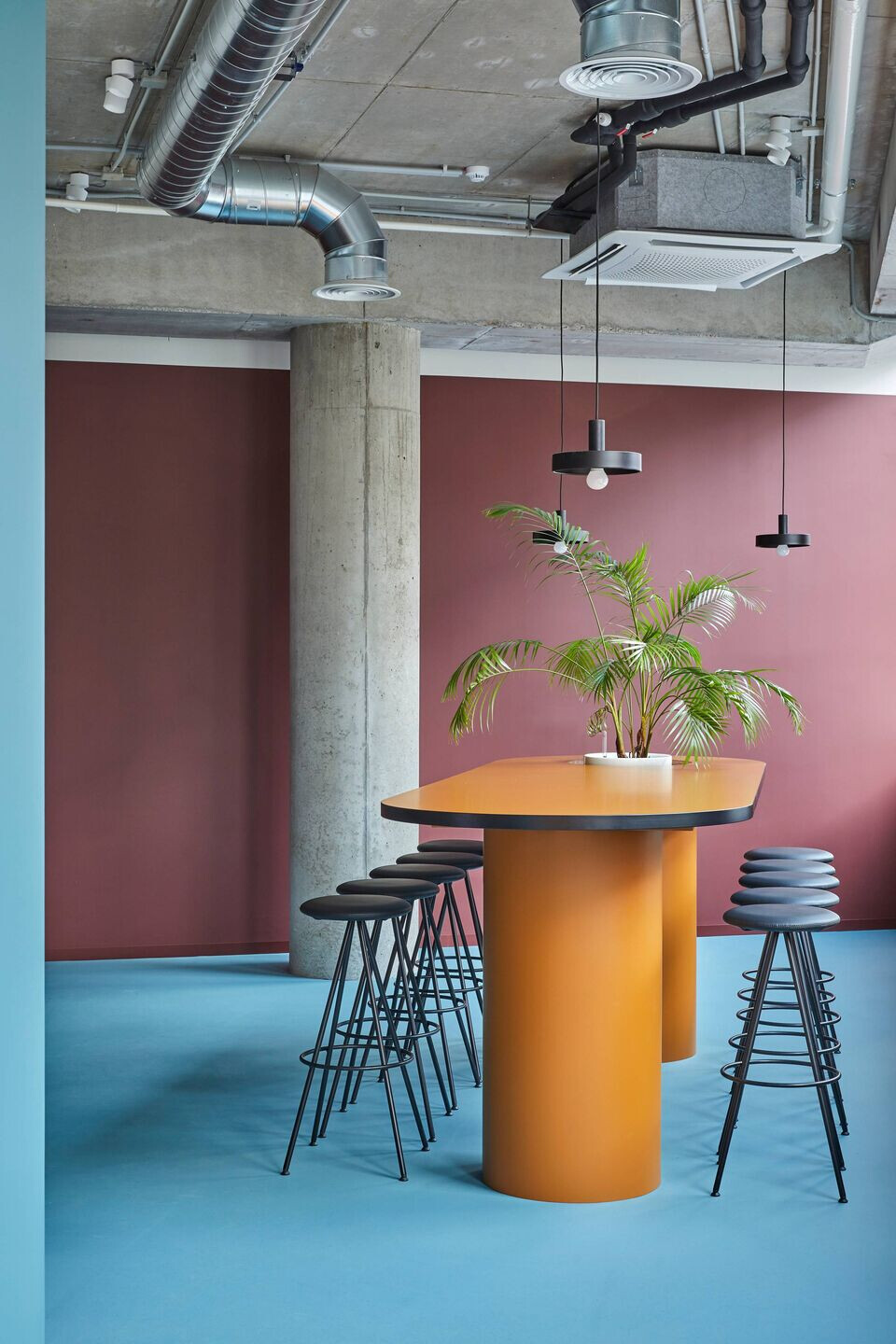 Material Used:
1. Accoustic wall finishings -ReFelt
2. Flooring- Carpet, Ege
3. Furniture- Narbutas, EMKO, B&T Design, Inclass