The gallery is located on the second floor of the listed Belle Epoque Palias Eger. Commissioned by the merchant brothers Carl and Paul Eger, the two-story palace was built in 1881 to designs by master builders Gustav Knoblauch and Hermann Wex as one of the most elaborate of its time.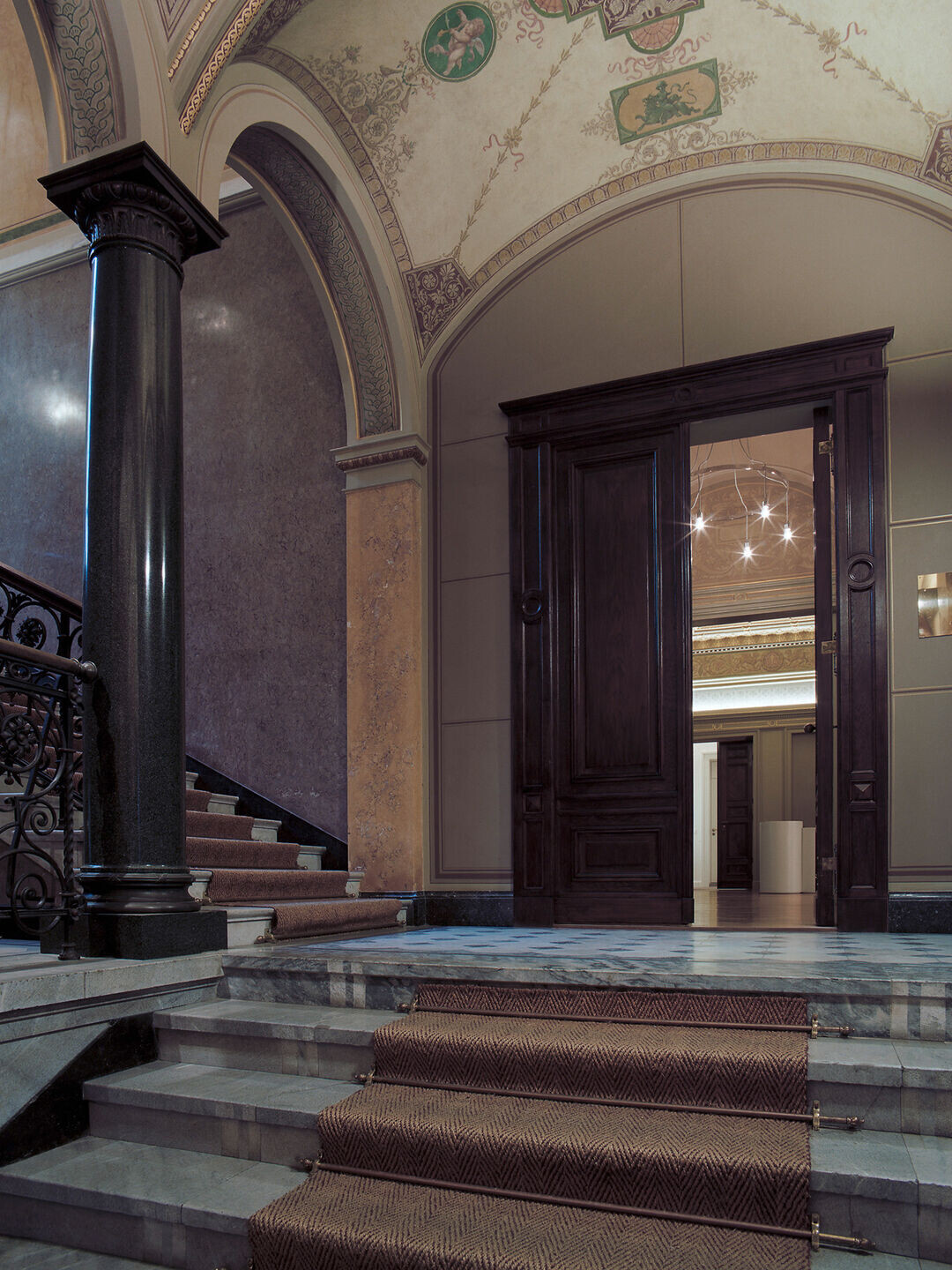 The objective of the reconstruction was to complete and enhance the character of the Belle Epoque rooms and at the same time to find an abstract translation of opulence for the display rooms as well as for the library and to stage a flow of space from historical to modern.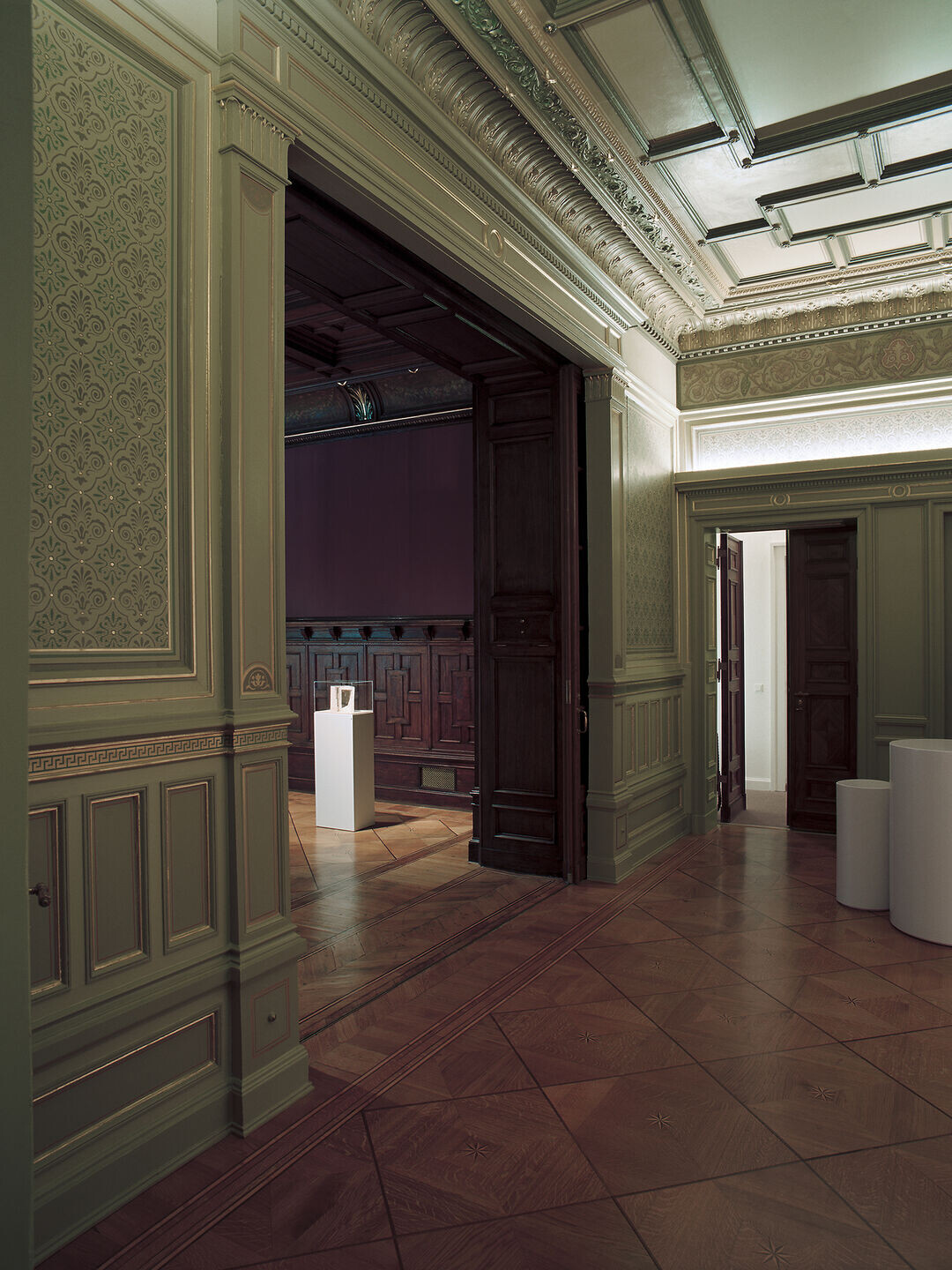 In doing so, the means were to remain as invisible as possible on the one hand, and on the other hand, a new self-confident formal language was to be developed out of the inventory.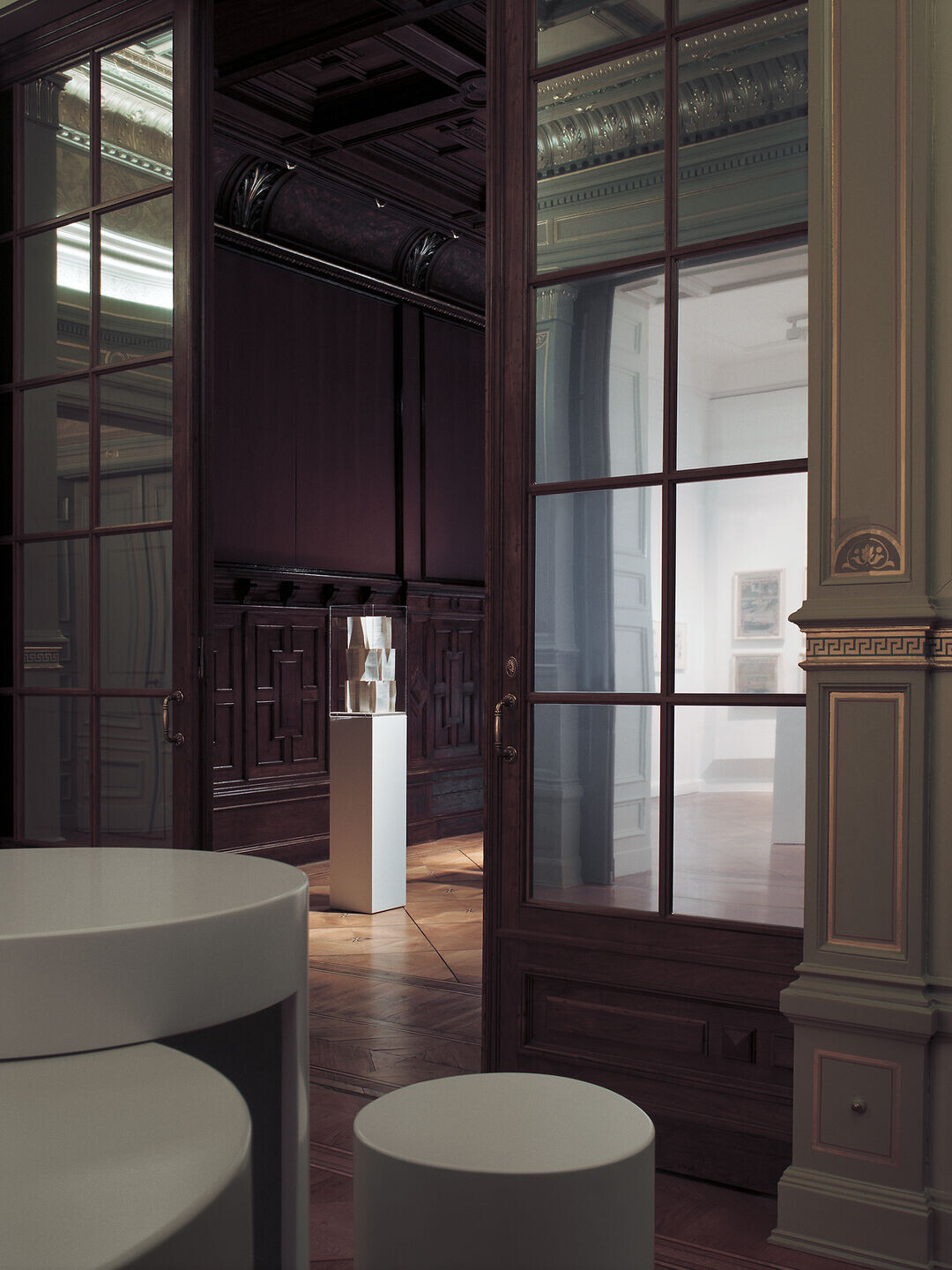 The three exhibition rooms required a transformation into neutral spaces for the regularly changing exhibits. For this purpose, the rooms were given a new robe which is partly solid and partly monochrome like a skin over the old substance. The exhibition rooms thus gain a maximum of presentation space, are spatially concentrated and made variably usable by means of two movable wall sections.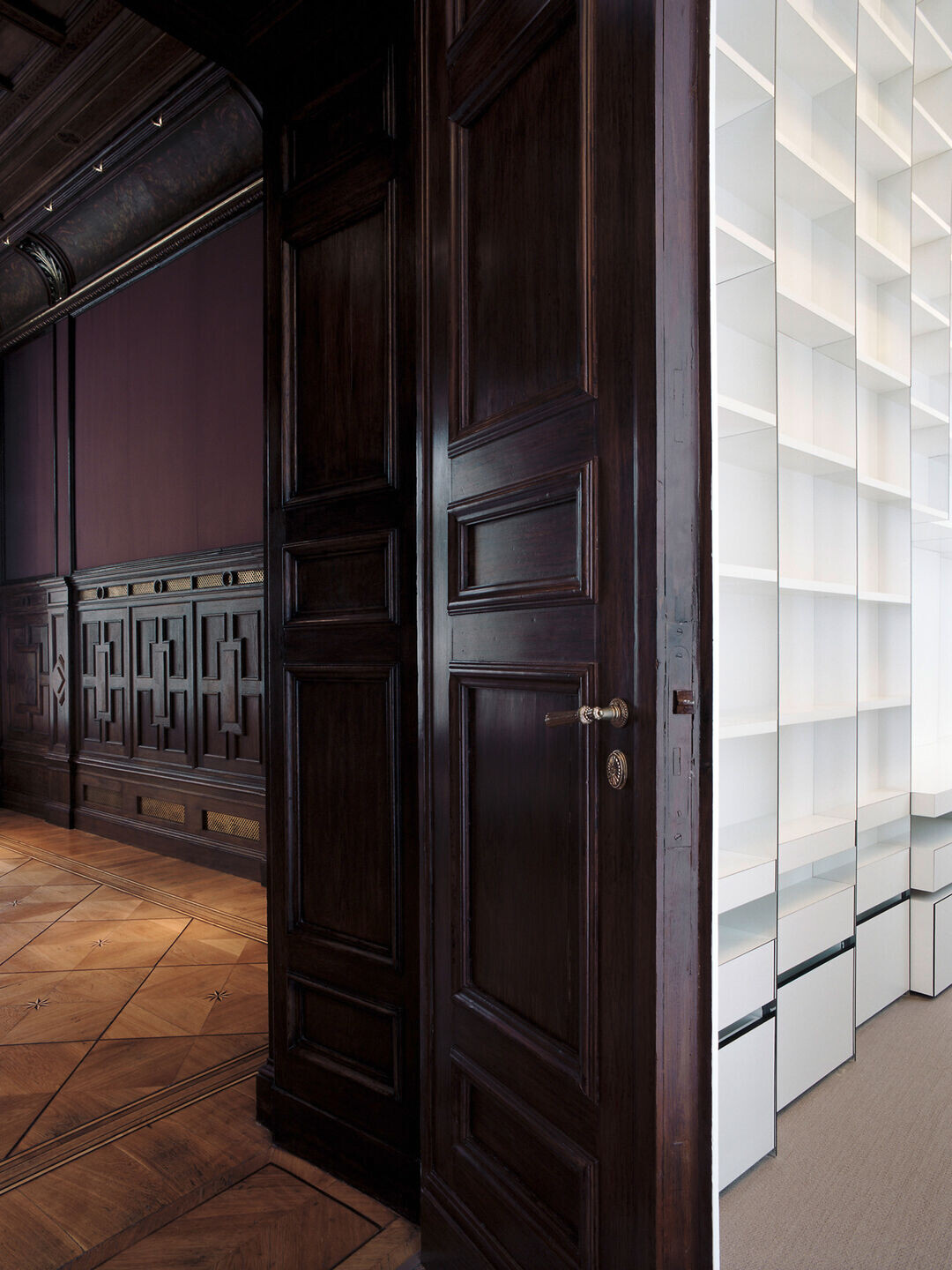 The highlight of the new staging is found in the adjoining rooms: the library with workstations. It is positioned as a fanned out, floor-to-ceiling shelf wall made of vertical mirror elements in a 20m long corridor. The shelves are angled on both sides towards the centrally located double door to the presentation room, giving the space the optical illusion of a center-directed curvature. Depending on the point of view, a variety of perspective impressions are also created, which rhythmize, over-shape and elevate the library to infinity.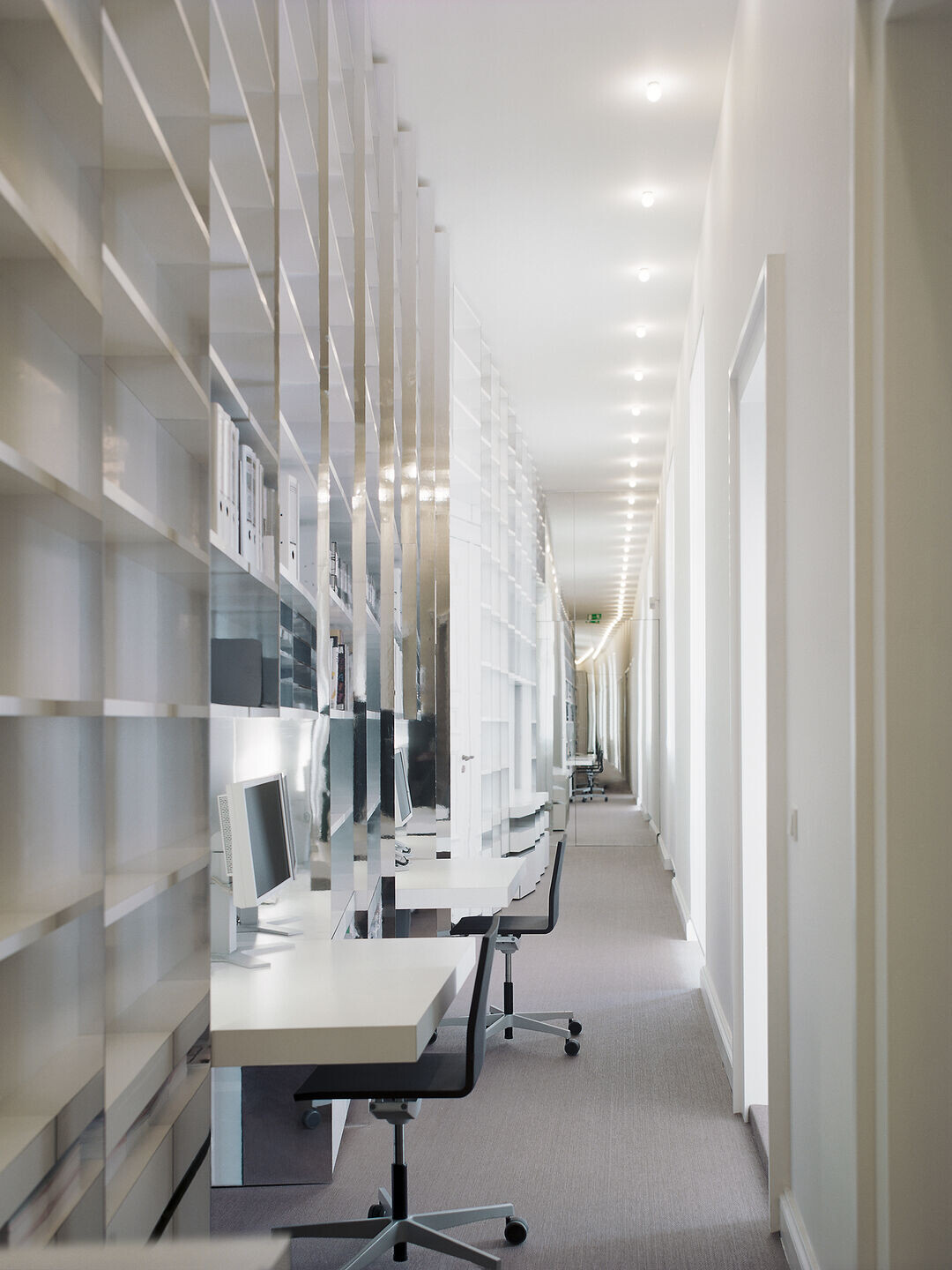 The furniture designed for the reception and presentation area, consisting of a paravant, seating and table furniture, form a small family of independent forms, which in their colorfulness seem to be immersed in the historical spaces.