Located at Moeda Street, near Cais do Sodré in Lisbon, Portugal – a region that in 2017 underwent a process of requalification of public space and renovation of its central area -, the apartment designed by Estúdio Obra Prima is located in a centennial building of 6 floors, which also underwent a recent retrofit process.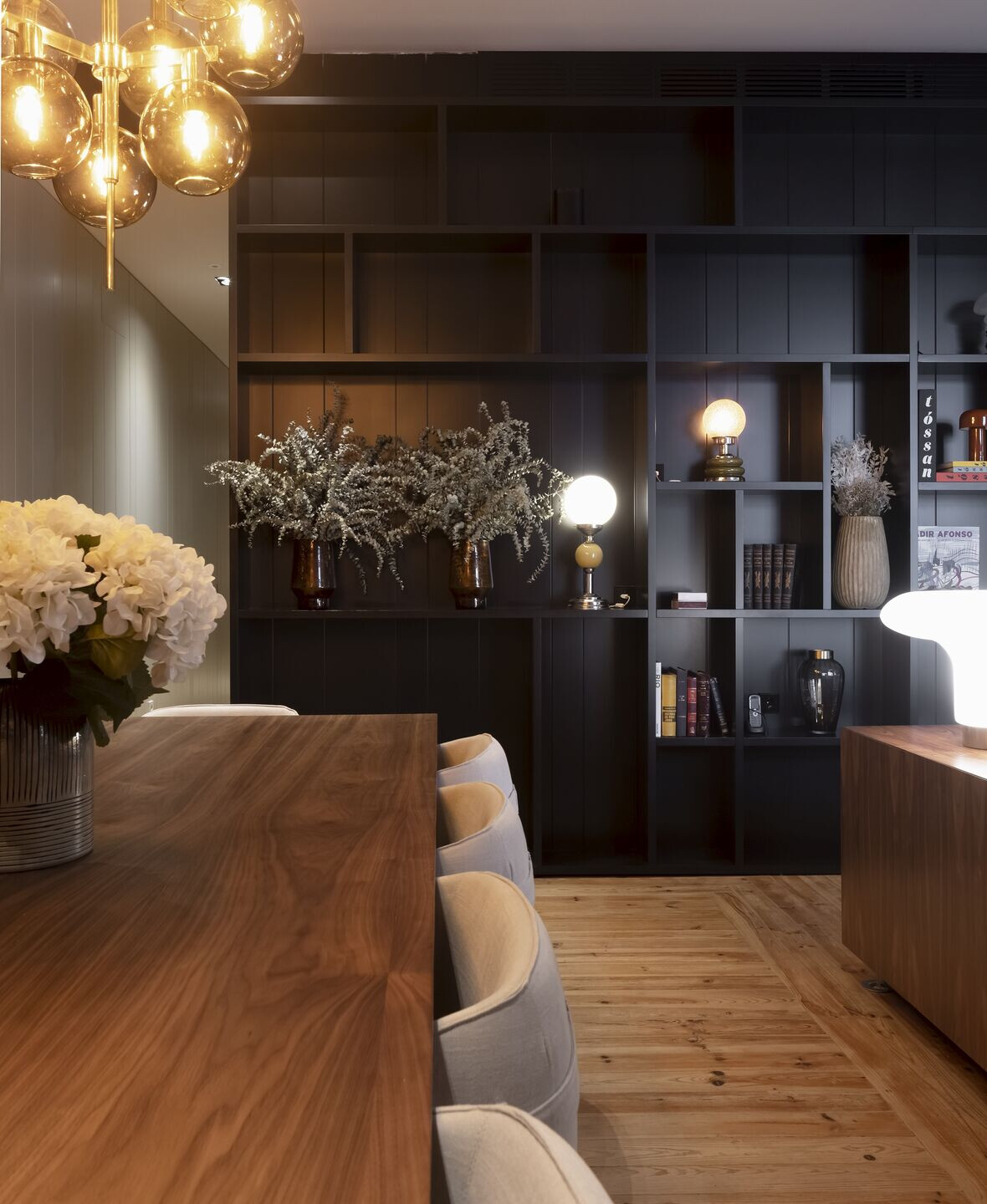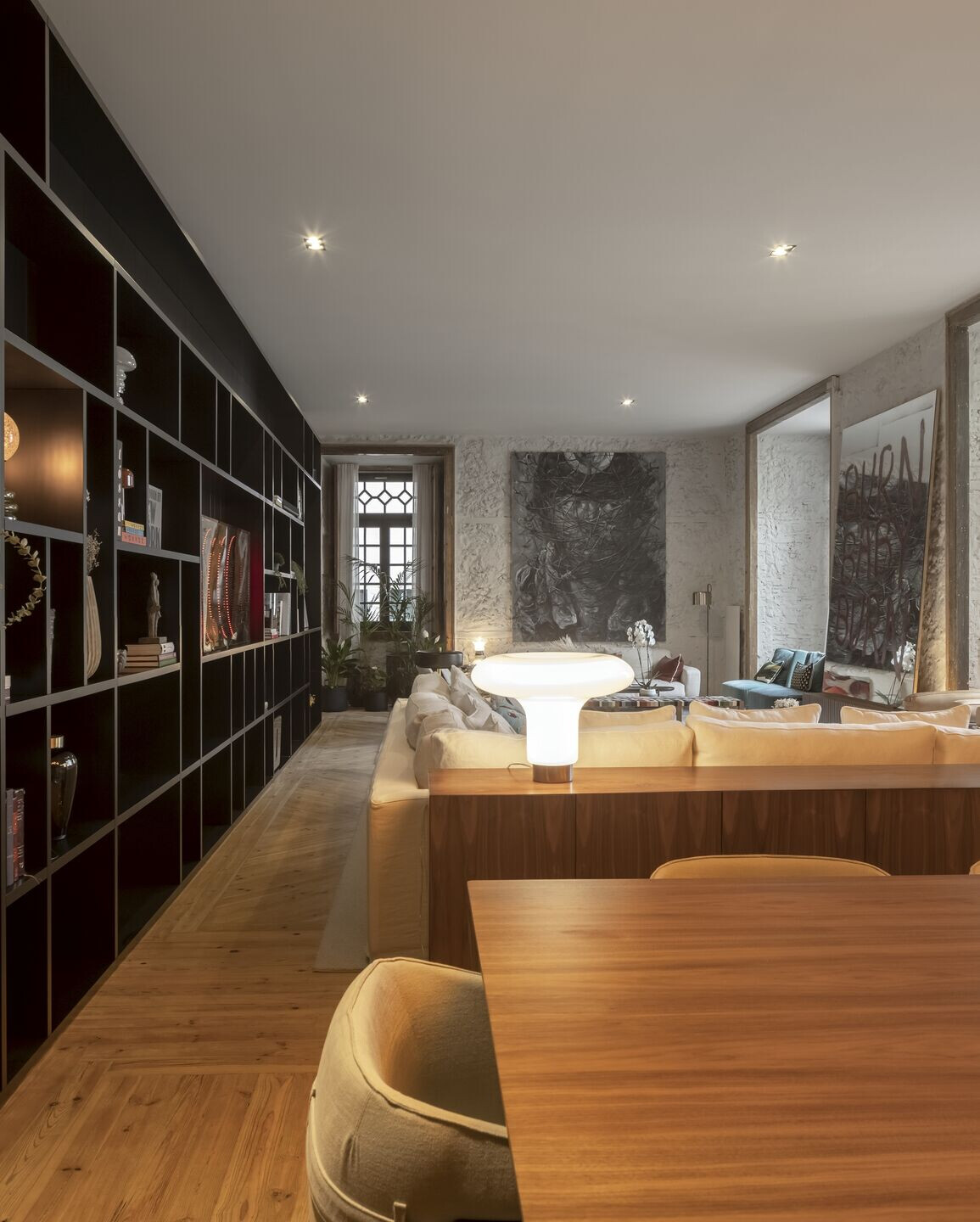 The apartment was found in its original state, with wooden floors from the time of construction, walls with the same coating as the facade and original frames, elements that were maintained and restored in the new project.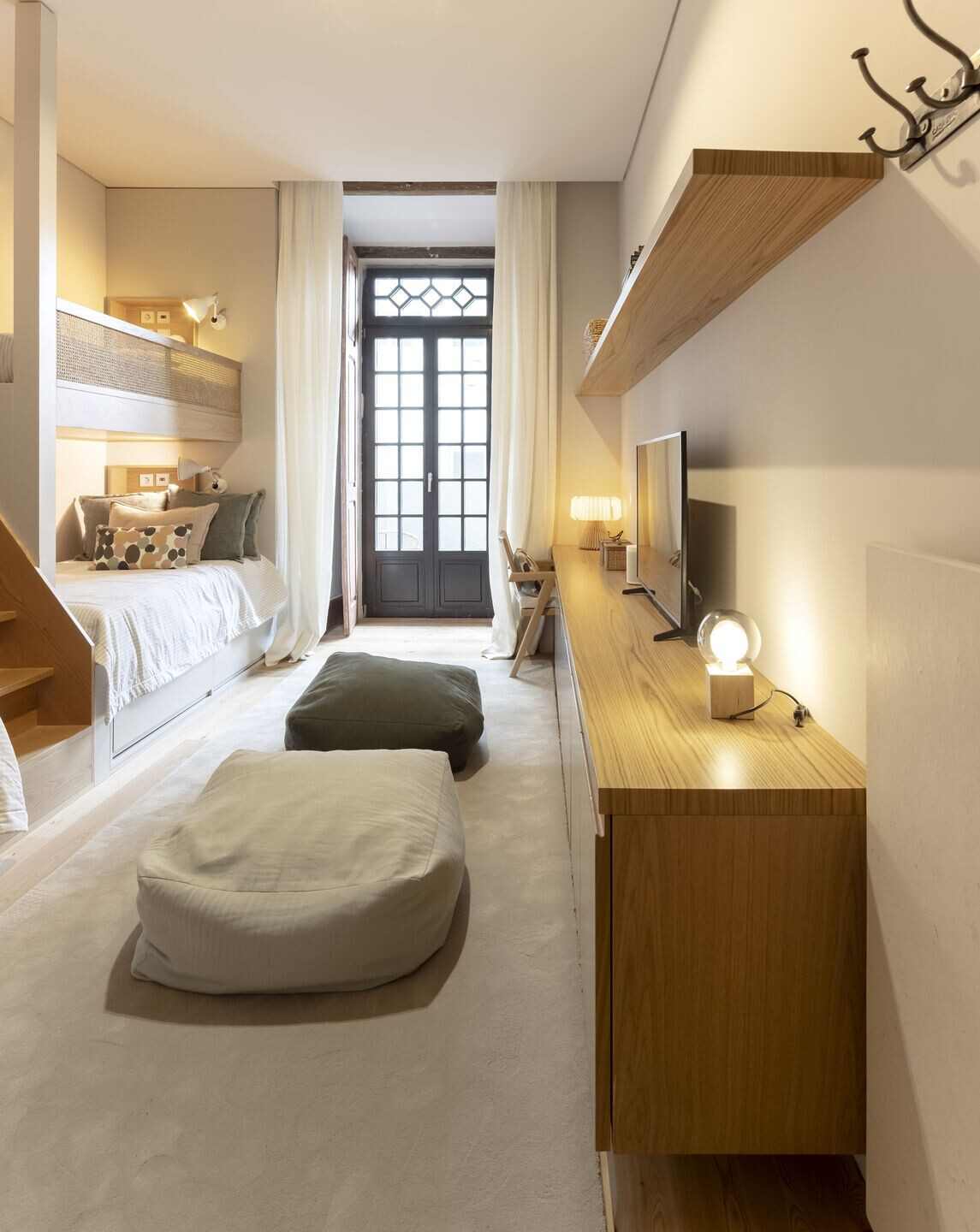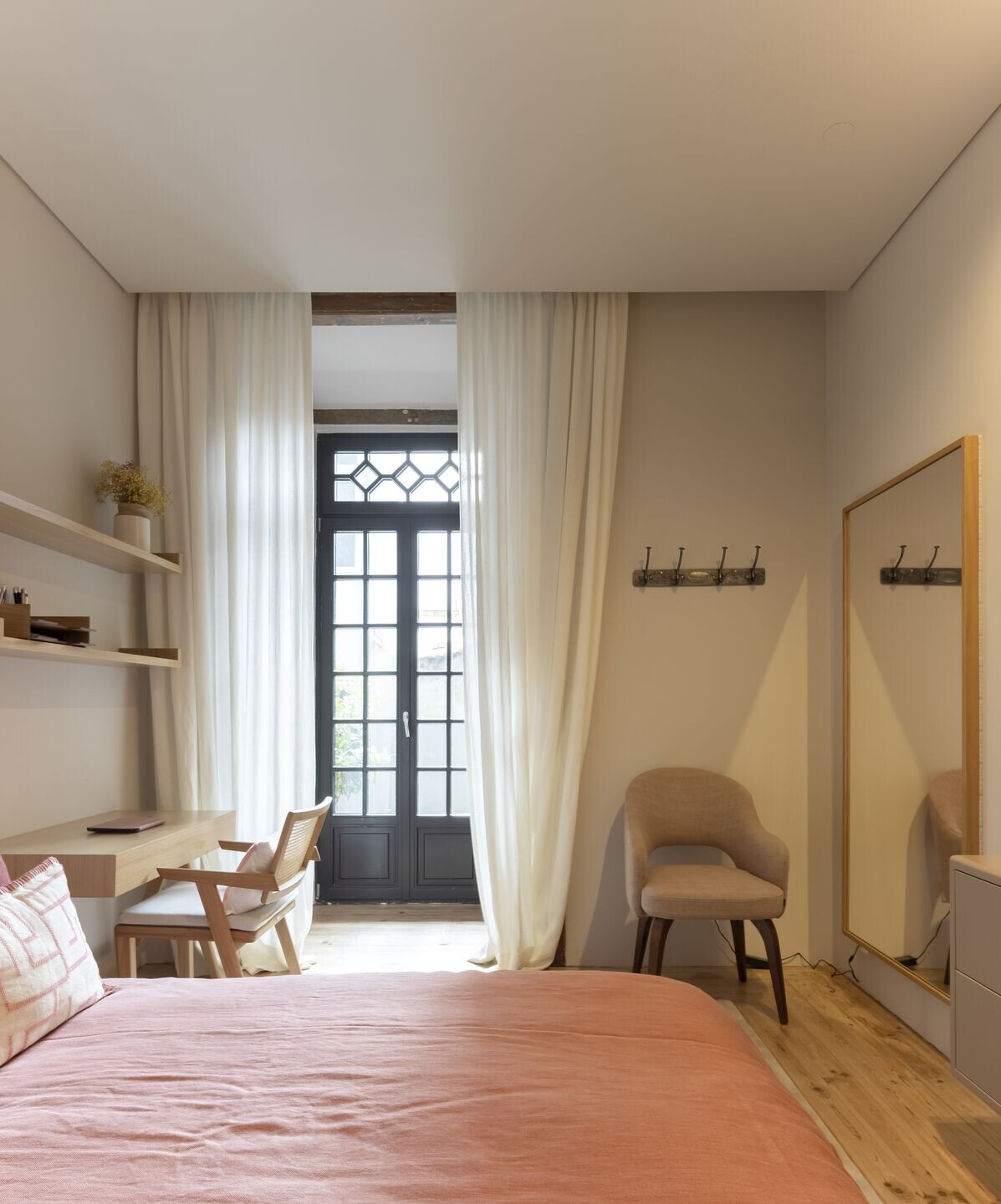 Material Used:
1. Lightining – Itens e Cris Bertolucci
2. Upholstery+ Curtain – Roberto Benedicto + Poeira Design
3. Woodwork – Du Luca / JJ
4. Painting– Adriana e Carlota / Galeria de La Pietra
5. Furniture – Jader Almeida, Fuschini, Antique dealer.