After almost a decade of satisfying our cravings for authentic Japanese cuisine, Mochi, a culinary institution in Vienna, has taken a short renovation break. BURO KLK has been commissioned not only for the initial concept in 2012 but also for the current redesign of the restaurant.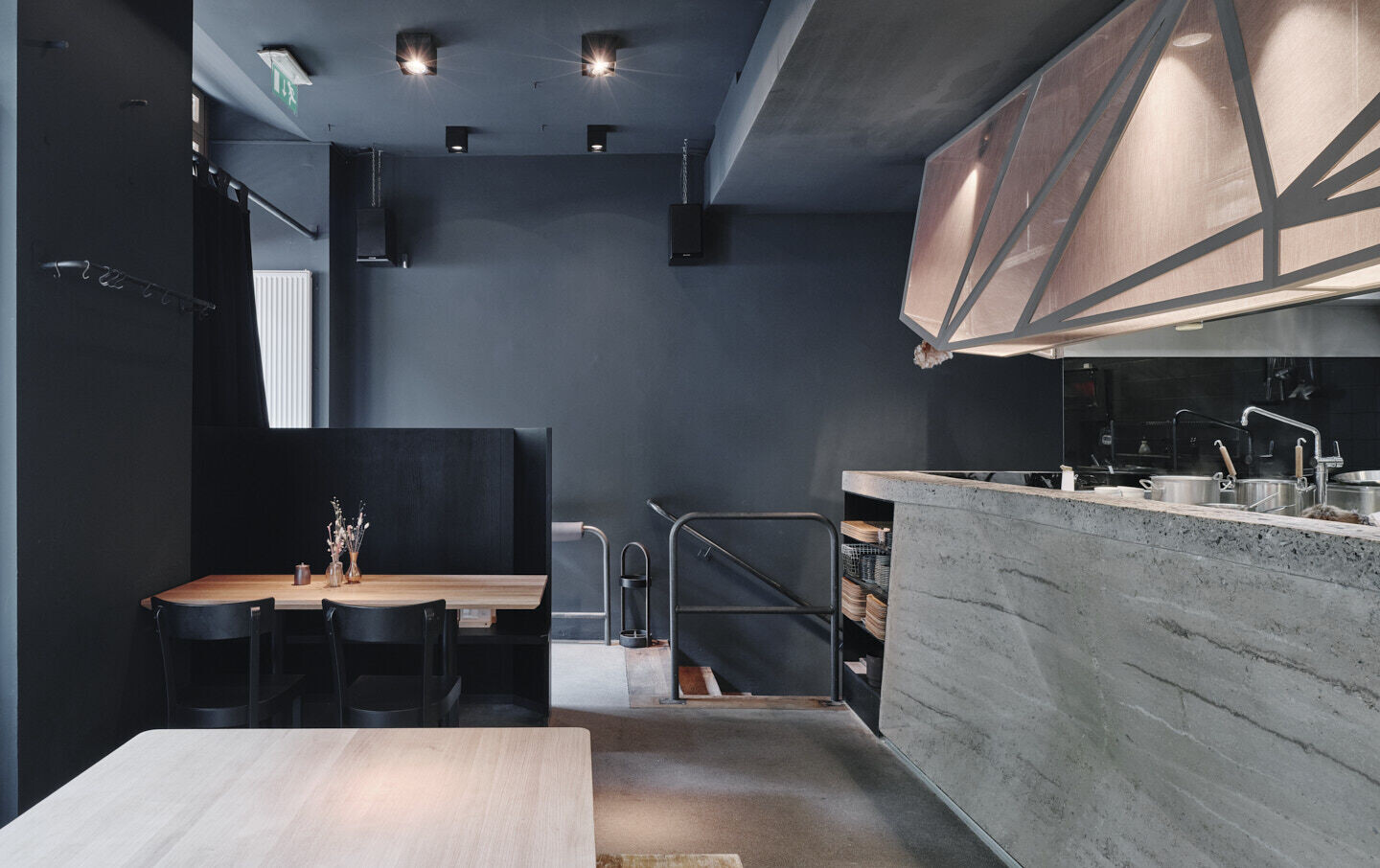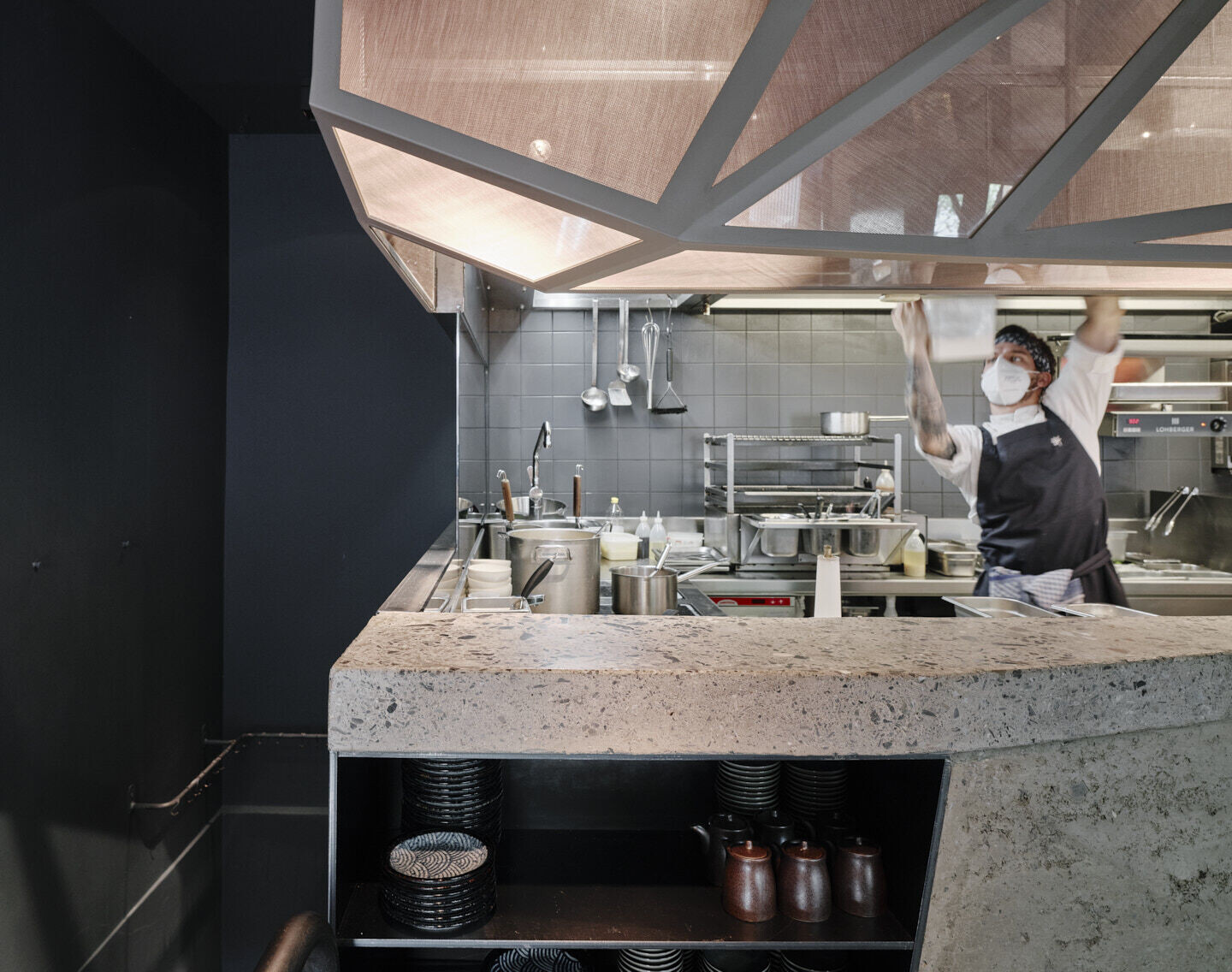 The striking brand identity is based on three strong pillars: quality, tradition and bold aesthetics. Mochi "Director's Cut" (as we call it in-house) is a natural evolution of a successful concept aimed toward strengthening its identity. The brief was to maintain the original, vivid character of the place while optimizing the spatial situation with regard to current needs.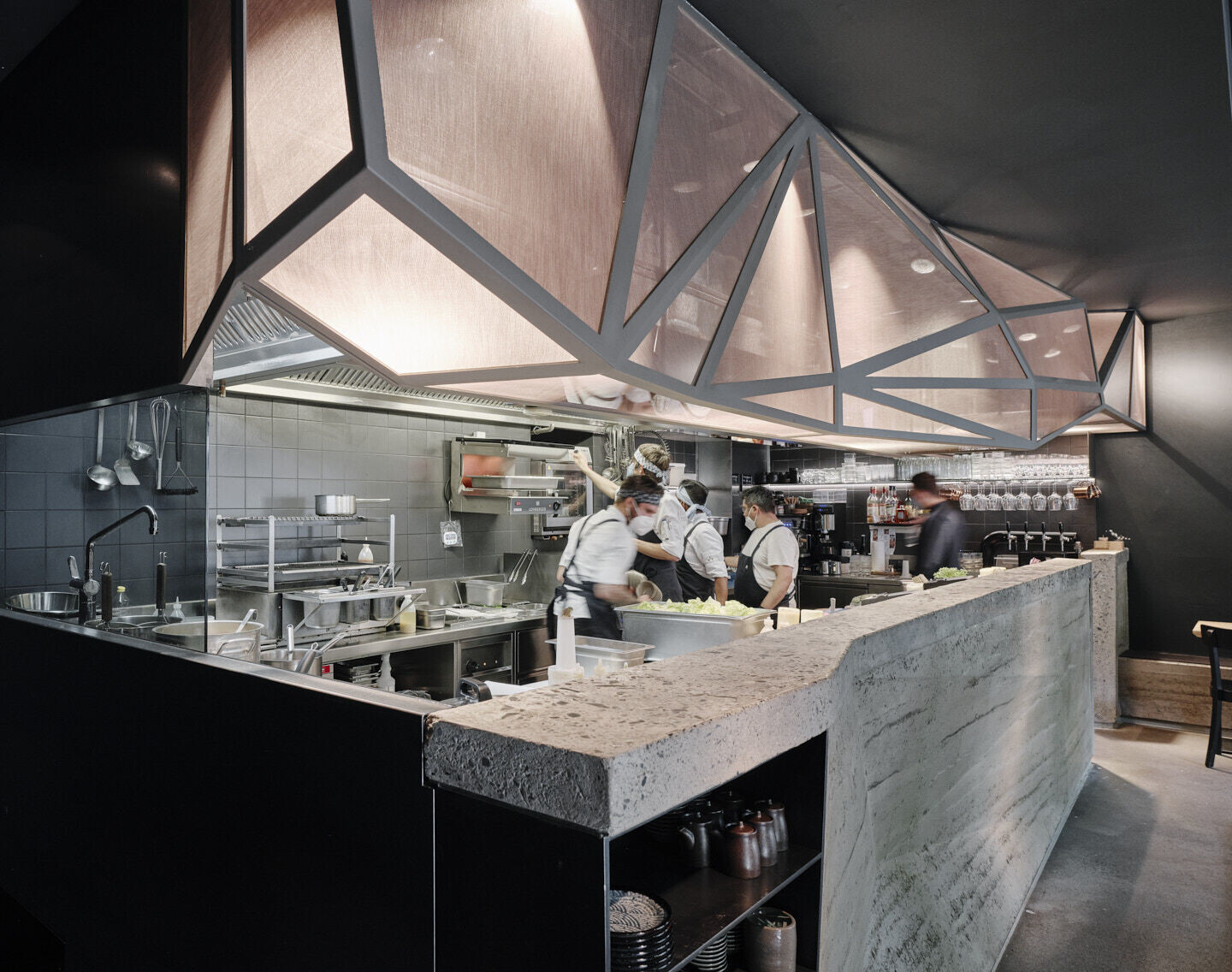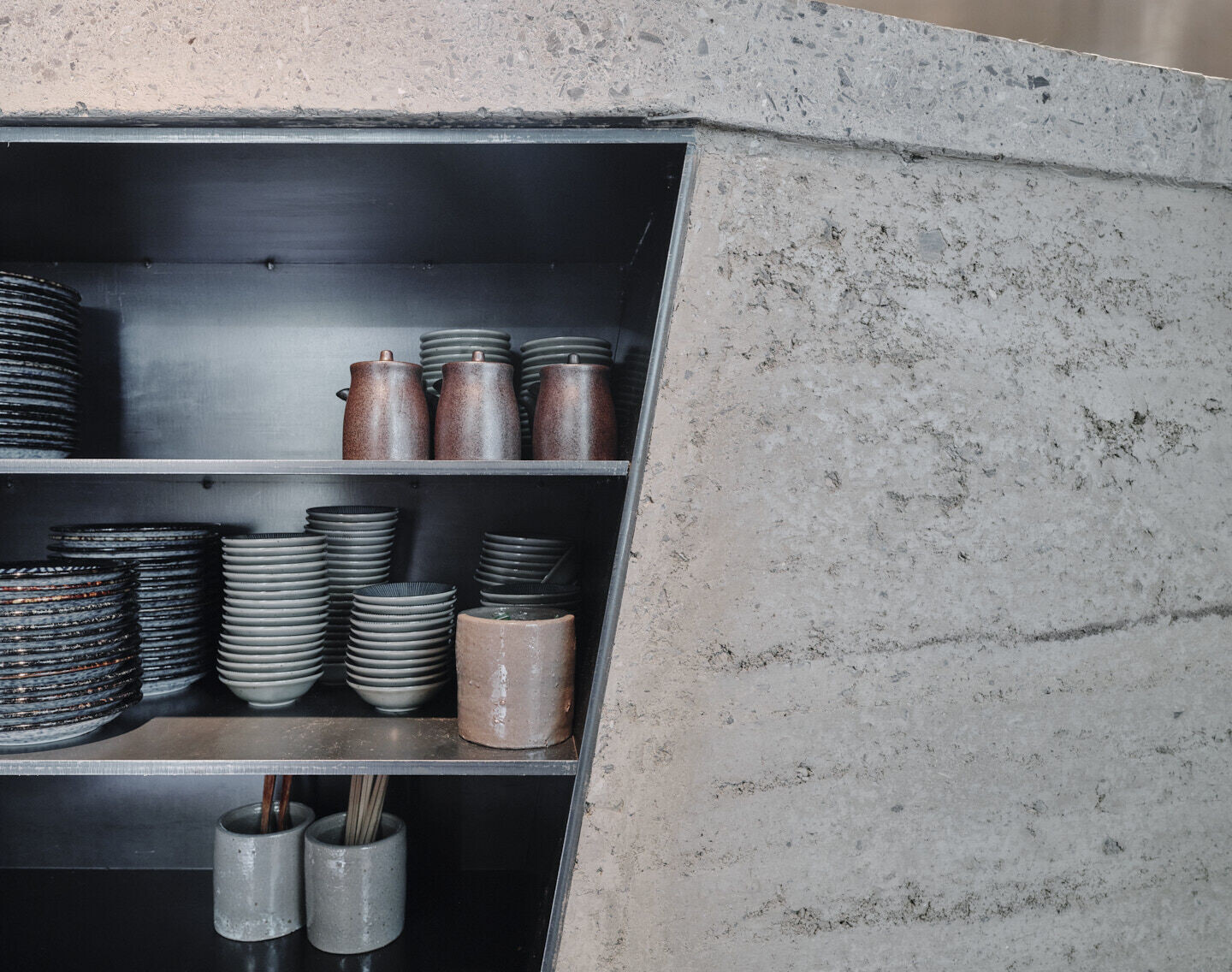 The geometrically pleated counter block made from rammed earth, realized by Martin Rauch, Austrian pioneer in rammed earth building techniques, is the dominant design element. In the context of sustainable building, this ancient building material, deeply rooted in the tradition of the Near East, has regained importance in the past years. The parametric design and the precision craftsmanship make the bar a rare speciality: Four tonnes of loam were installed without stabilizers on an only 10mm thin steel plate. The counter comes in a terrazzo-inspired finish whereas the solid body shows the typical striations as a result of layering different colors and types of soil.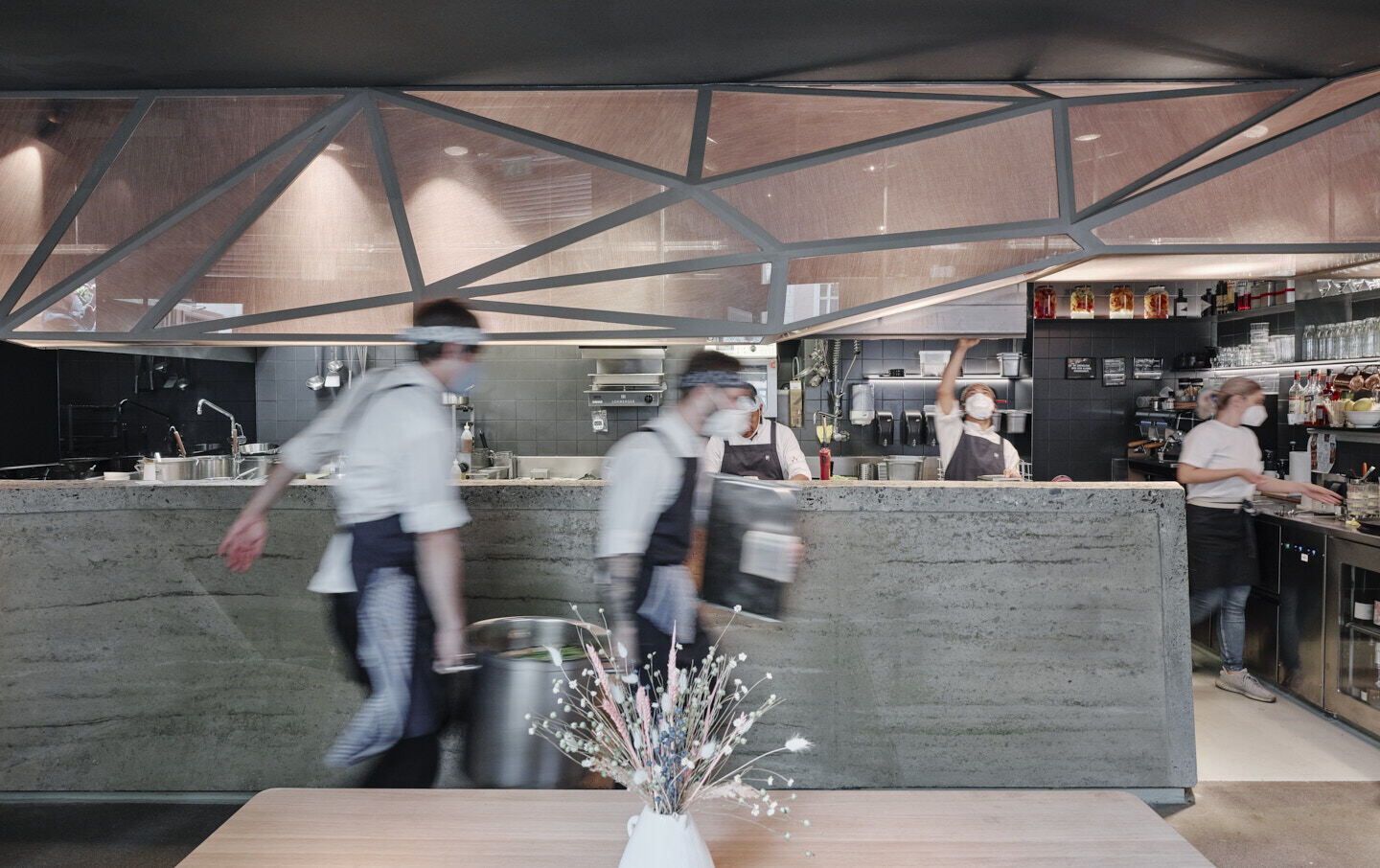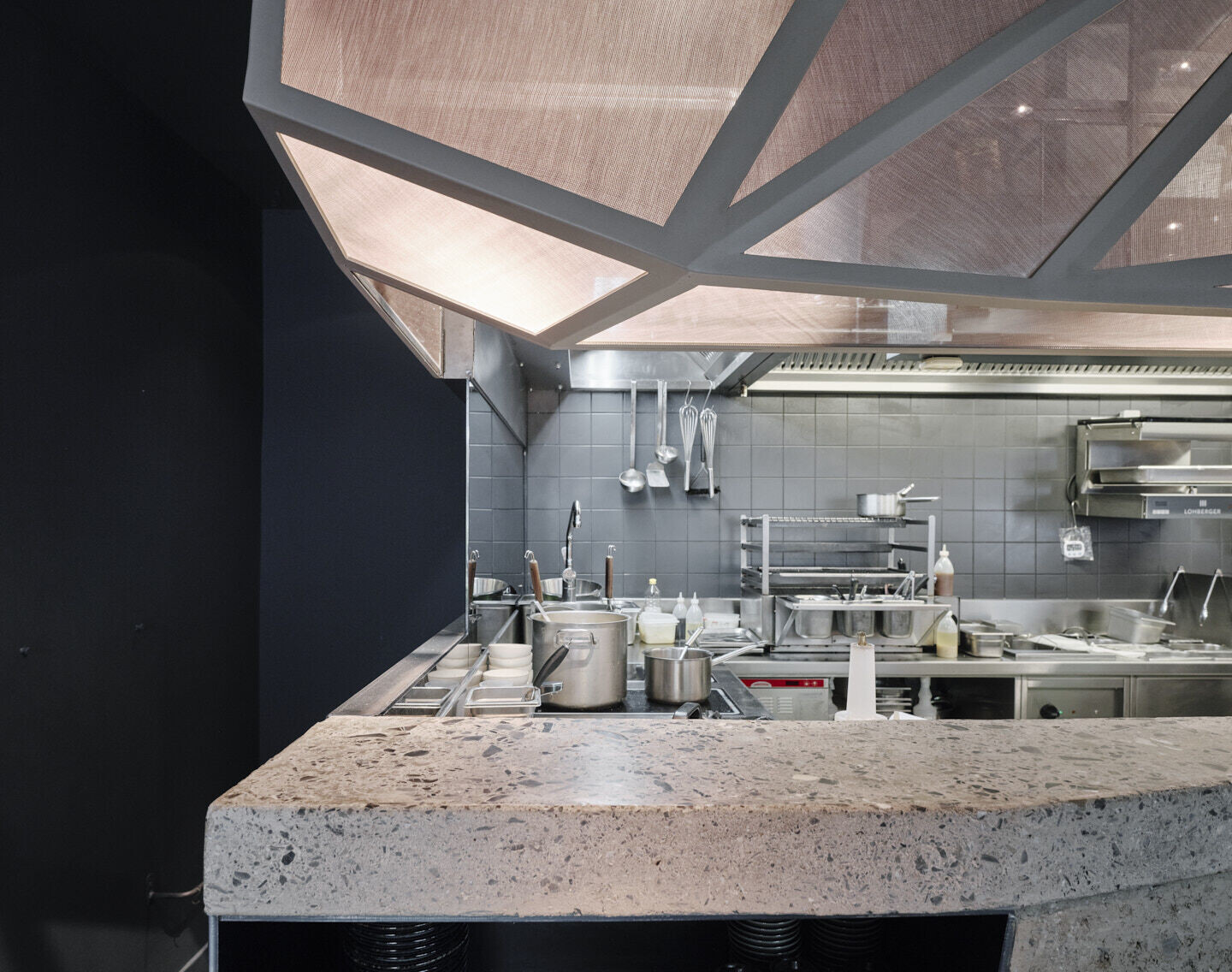 A canopy made from Austrian linen, steel and glass continues the geometrical design and completes the reduced ensemble. Atmospheric lighting accents intensify the relaxed ambience based on traditional Japanese soup kitchens.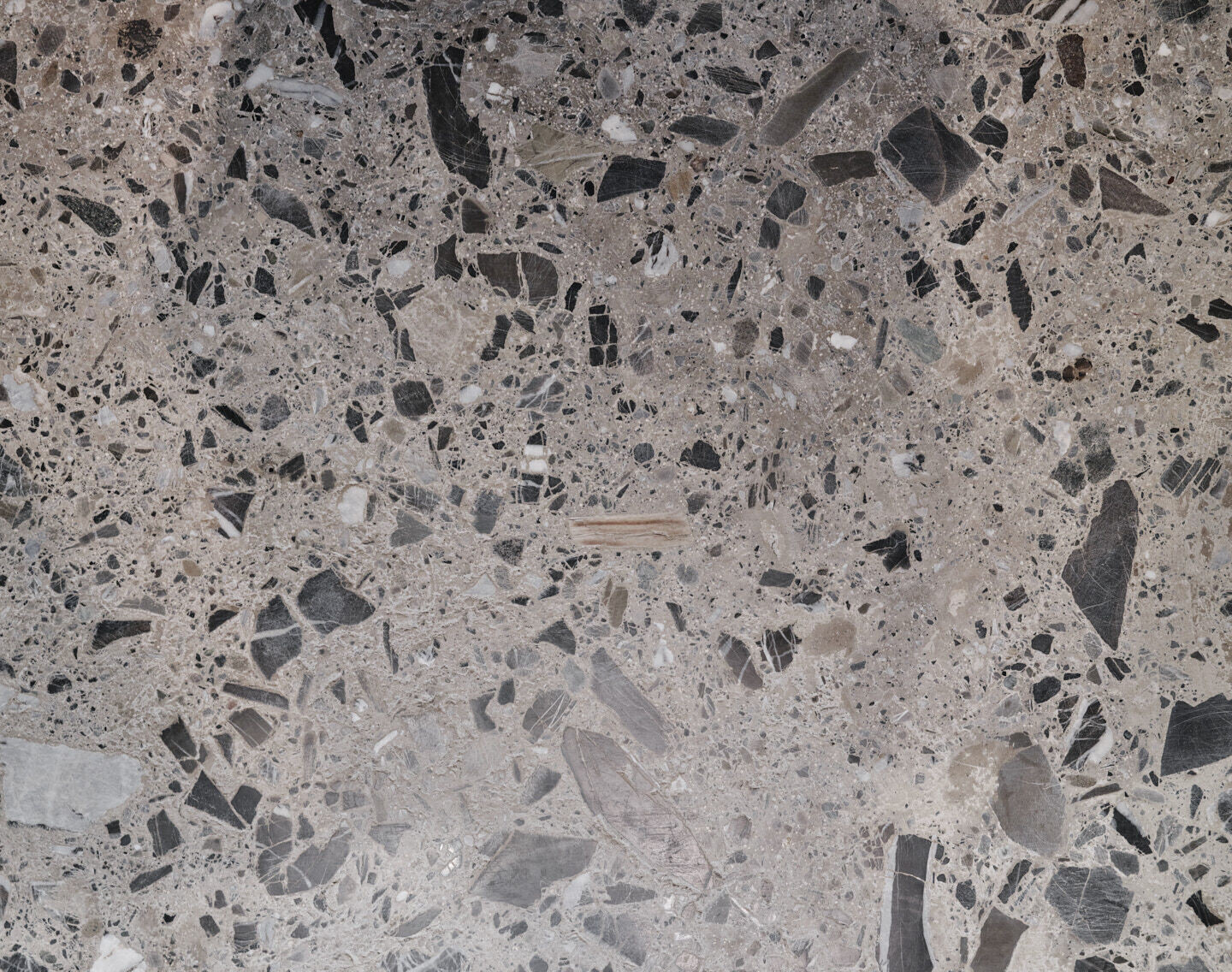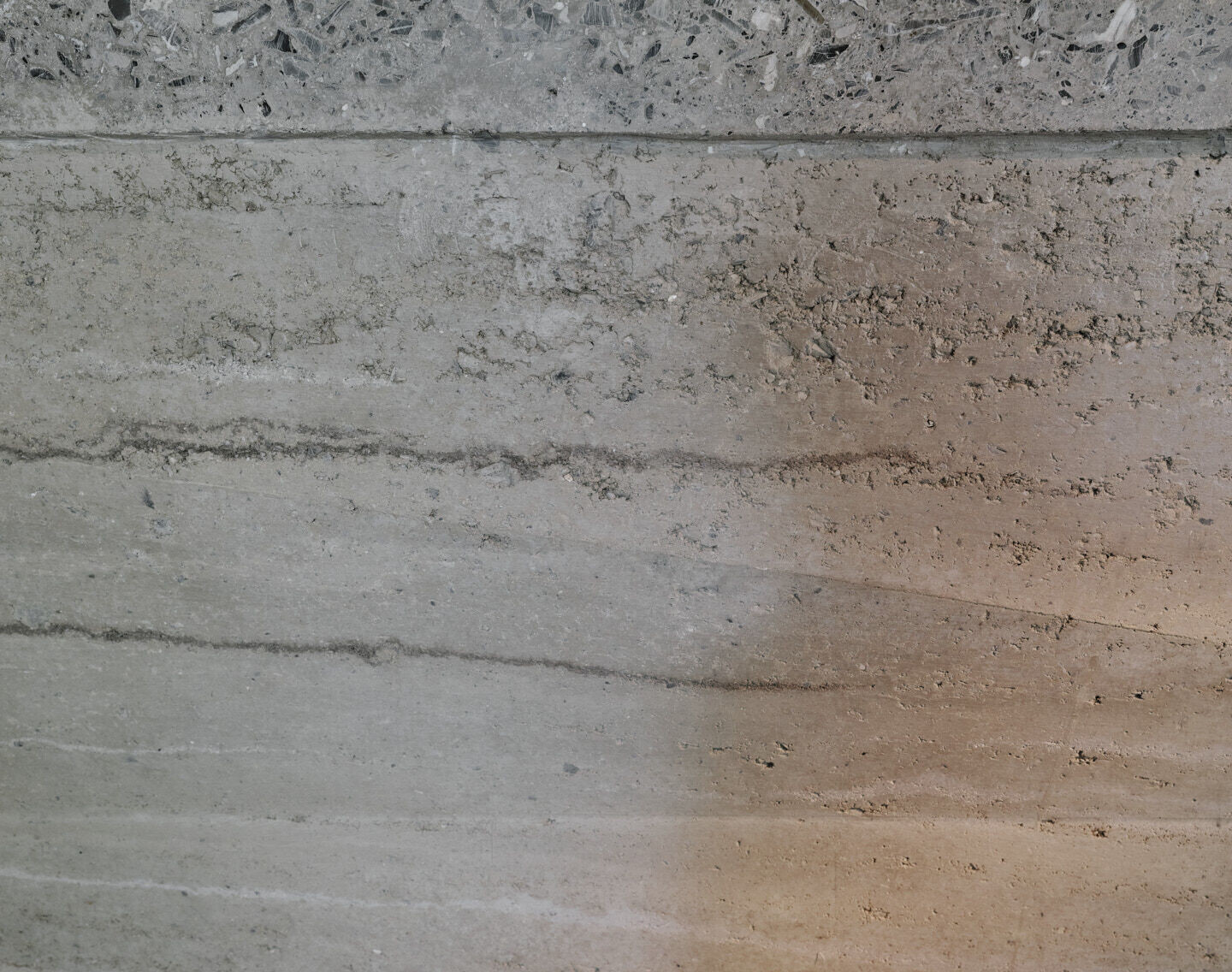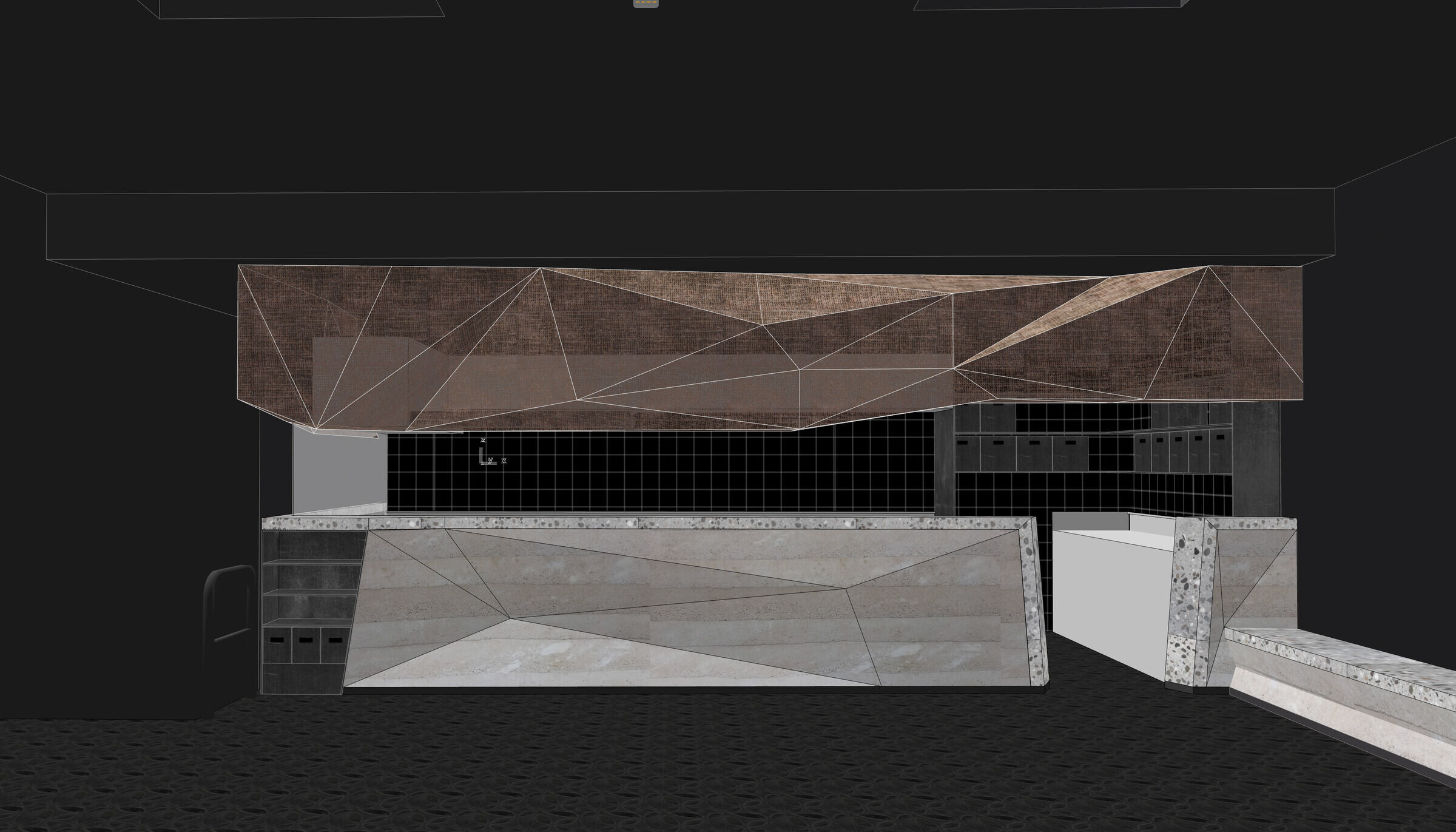 Material Used :
1. Erden.at: Rammed earth construction
2. XAL: Lighting
3. Kober Glass: Glass used in top part of the bar ensemble (custom made construction)
4. Delius: Linen Used in top part of the bar ensemble
5. Mosa: Kitchen tiles "Global Collection"
6. Flooring: Cement based screed