Midtown Athletic Club tapped Chicago-based architecture and interior design firm, DMAC Architecture to renovate its Rochester, New York location, which is historically the second property within the club's portfolio, following the Chicago flagship. The design team led the renovation, expansion, and rebranding of over 66,000 square feet for the fitness and wellness destination. The facility's renovation was completed in the Summer of 2020.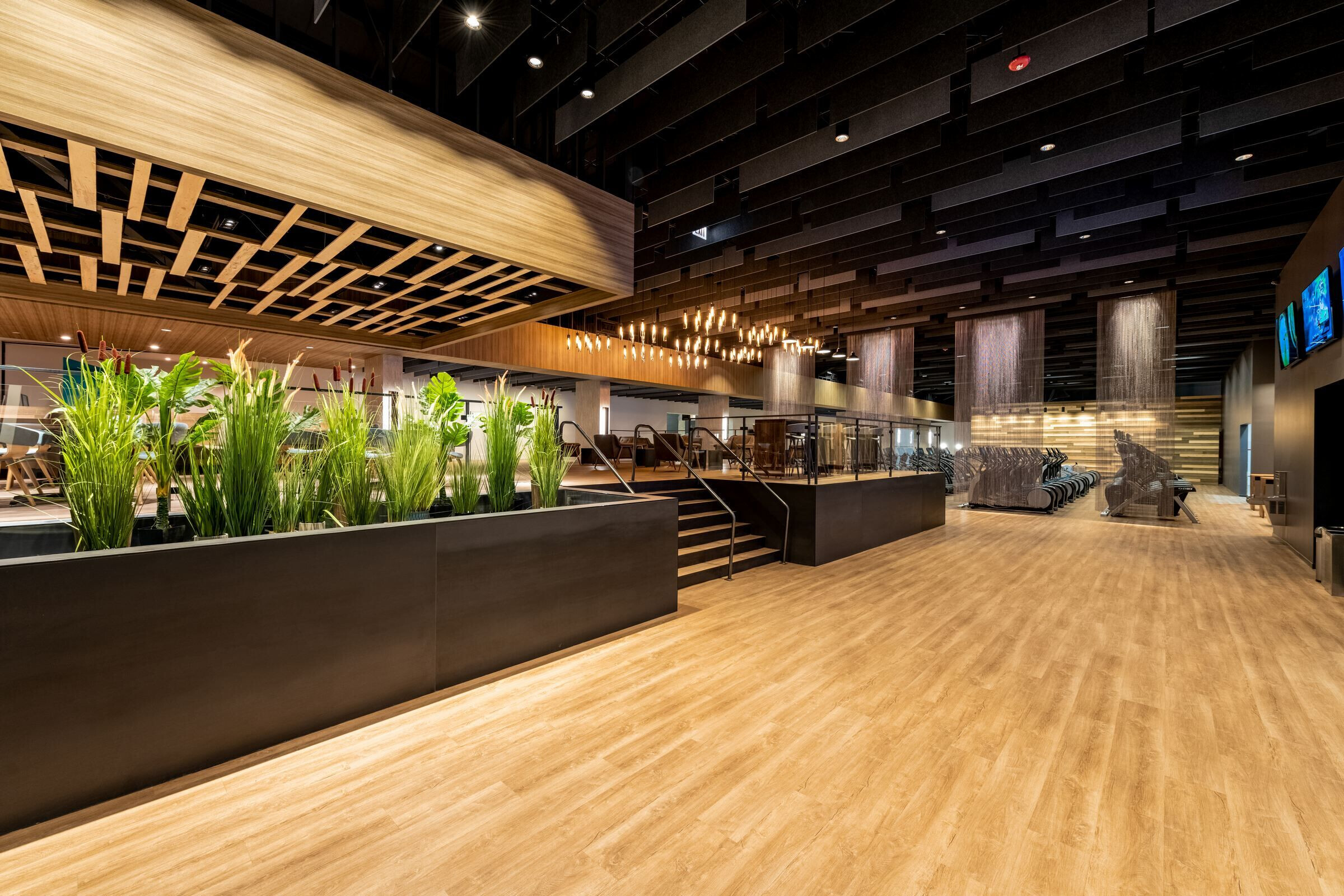 One of the primary goals of the renovation was to create more intimate spaces within the facility, which was originally built in the 1970's. Each level exudes a cozy atmosphere, taking advantage of the property's existing split-level layout. The materials used throughout align with the redeveloped Midtown brand, including Italian porcelain tile flooring and a stone-clad reception wall. As guests enter the reception area, a neutral color scheme was adopted, with the main social hub space featuring warmer accents and furnishings. While the Midtown brand was the DNA for the design, DMAC drew inspiration from the highly social nature of Rochester's membership to make connections, support wellness, and elevate the guest experience.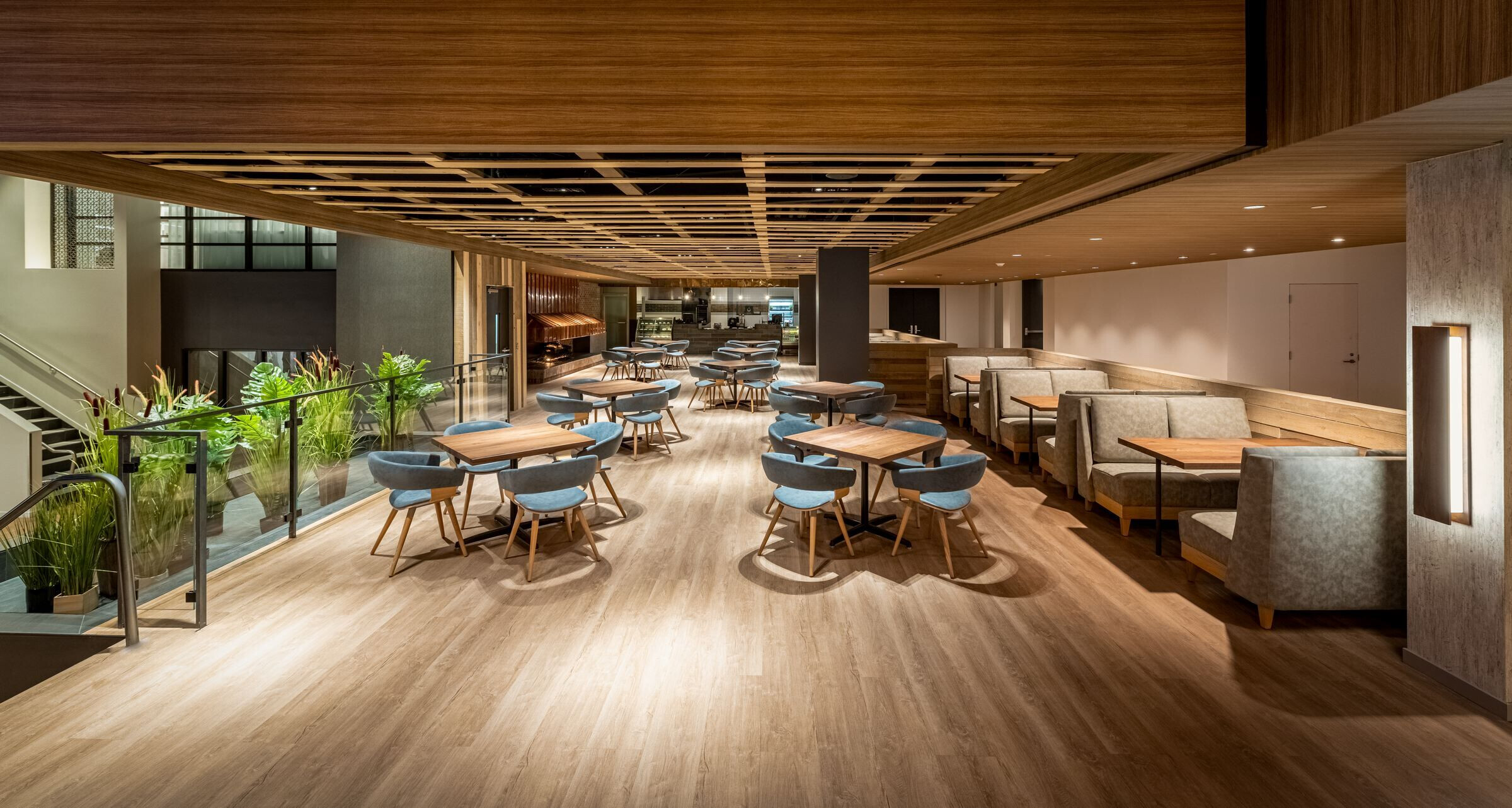 Within the new design, existing spaces were reinvigorated including an updated lobby, cafe, locker rooms, spa and retail space. In the refreshed layout, the cafe is the social hub and features more space for a lounge area, including an expansive community table, soft leather seating, television, as well as tables and chairs for informal meetings. To distinguish the dining area from the lounge, a custom wood lattice structure floats above the dining area like a trellis for a more intimate experience.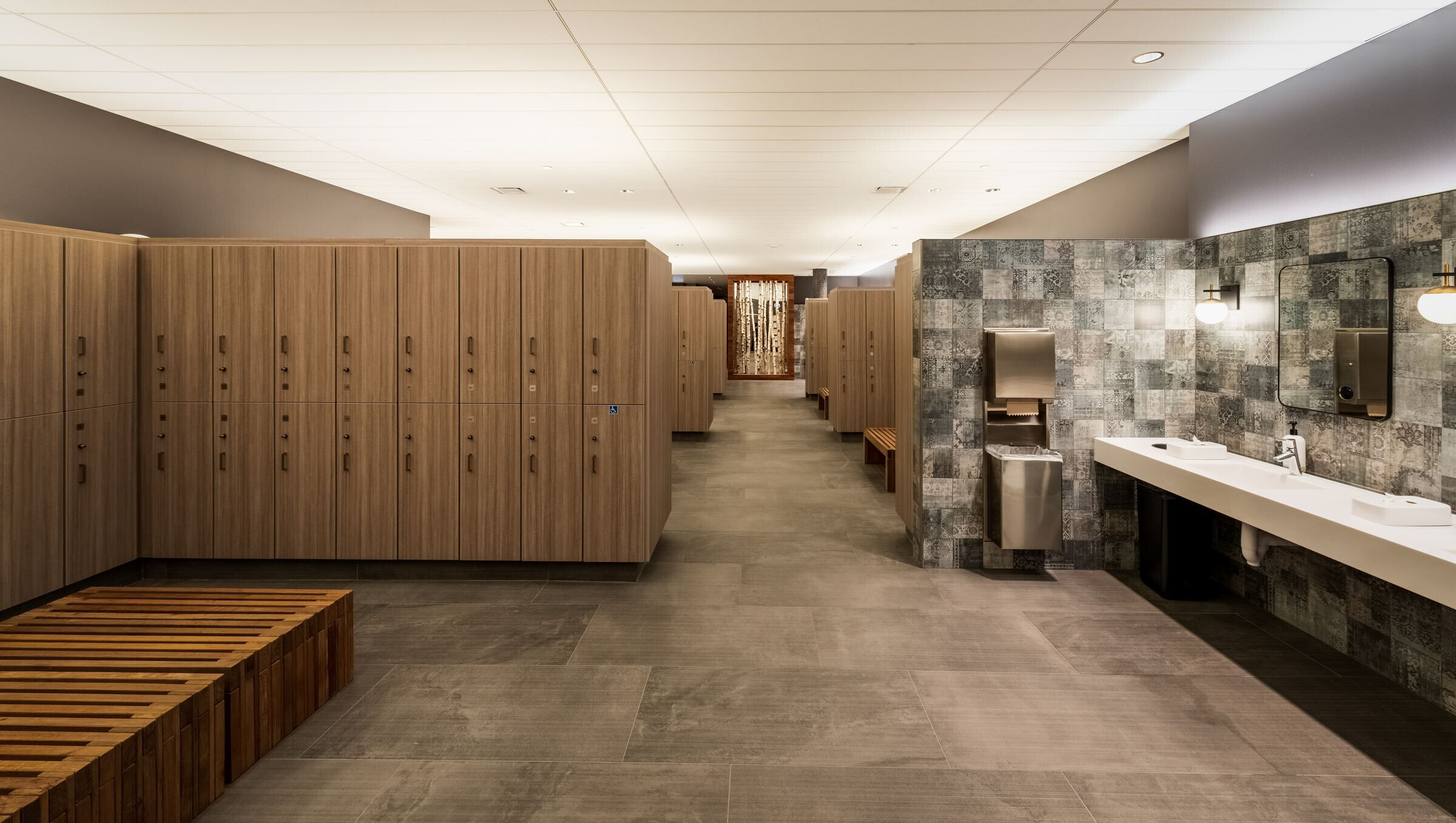 To modernize the existing property as a premium experience for guests, DMAC Architecture repurposed one of the tennis courts in the barn area into boutique fitness programming needs and opportunities. The refresh incorporates additional branded fitness activities including boxing operated by the iconic boxing gym Everybody Fights, HIIT training, indoor turf field, spin, strength and yoga facilities that parallel Midtown's aesthetic brand. Adding flexibility, a theatre named Group X doubles as an entertainment space for private events.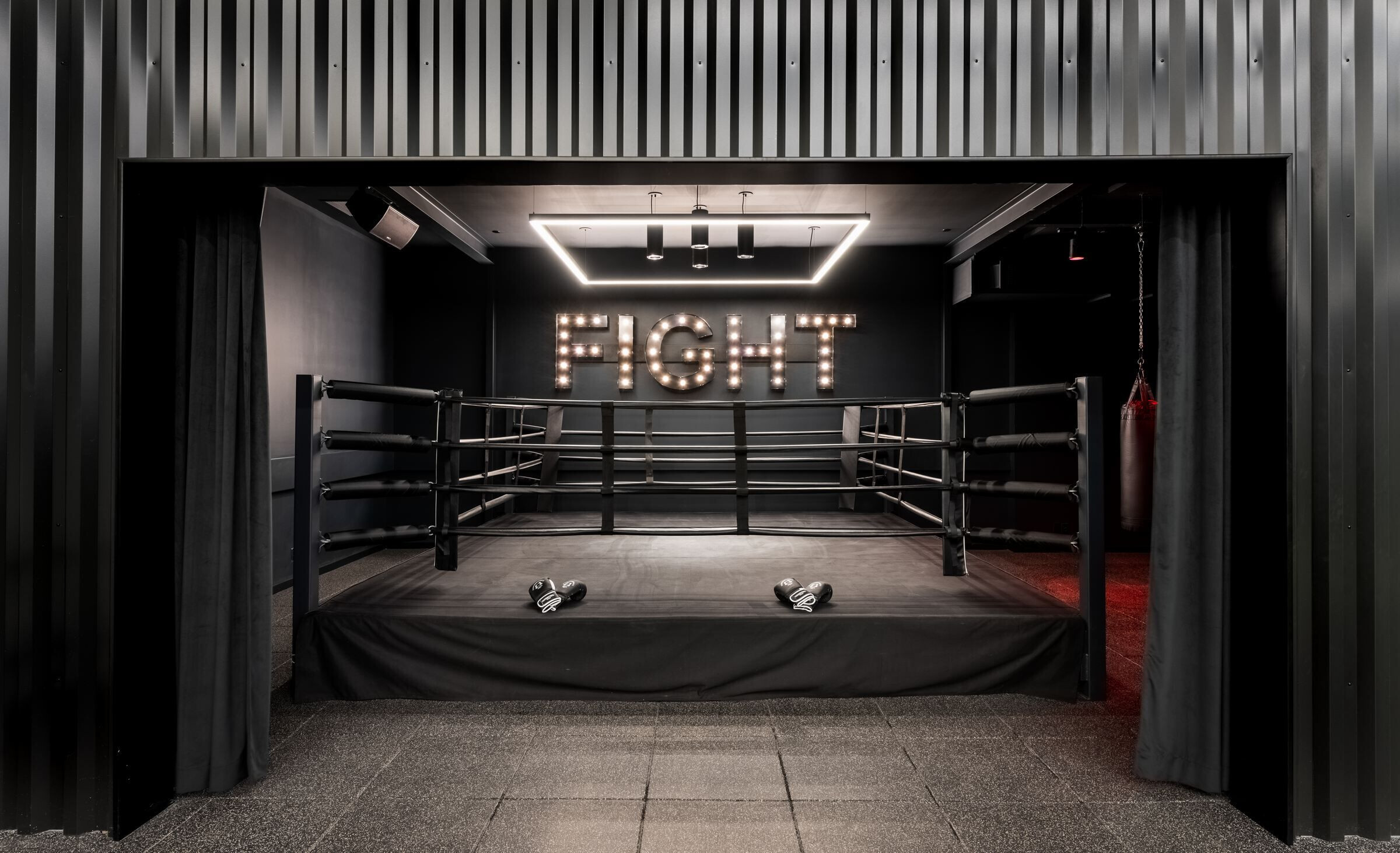 Of all the features, the indoor saltwater pool is what sets the Rochester club apart from its sister clubs. Its state-of-the-art design is an oasis in the city where weather tends to be unpredictable. The team opted to use a white-washed, glulam structure for the indoor pool to create the desired effect of a contemporary resort. The design elevates the experience by exposing the natural wood structure and enclosing it with glass curtain walls on two sides to bring the outdoors inside. A green wall of boxwood backed with insulation was installed to absorb the echo effects common in pool buildings.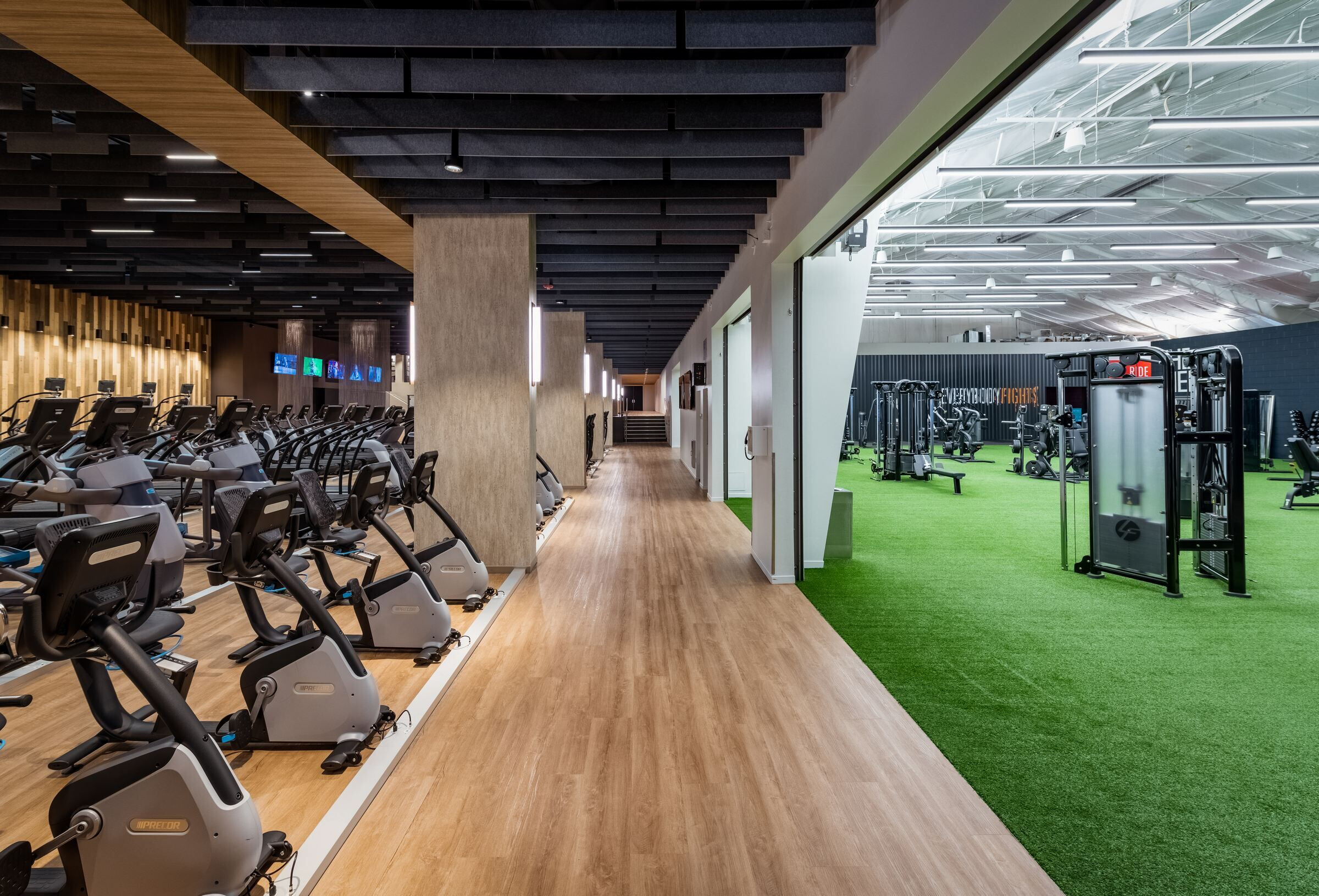 "The focal point of the overall design scheme is the cafe and communal 'living room'," said Dwayne MacEwen, Principal and Creative Director of DMAC Architecture. "This social hub, features soft seating and invites patrons into a conversational, yet comfortable environment to relax and catch up with friends."