The project includes a 1,435,000 SF redesign, incorporating a 500,000 SF exhibit hall, four new ballrooms ranging from 10,000 to 60,000 SF, and 127,000 SF of new meeting spaces.

With the major renovation and expansion, conference and trade show attendees no longer have to walk through mundane artificially lit corridors; sunlight floods the perimeter of the building due to new curtain walls on all facades. The glass is shaded by a new aluminum louvered façade that reduces the thermal load while the façade sunshades provide a rhythm and materiality to the architecture. The associate architect drew its inspiration for the façade from Miami Beach's relationship to the water, studying the natural elements of the ocean and its underwater scenery, and thus contributed to the "tropicalization" of the convention center.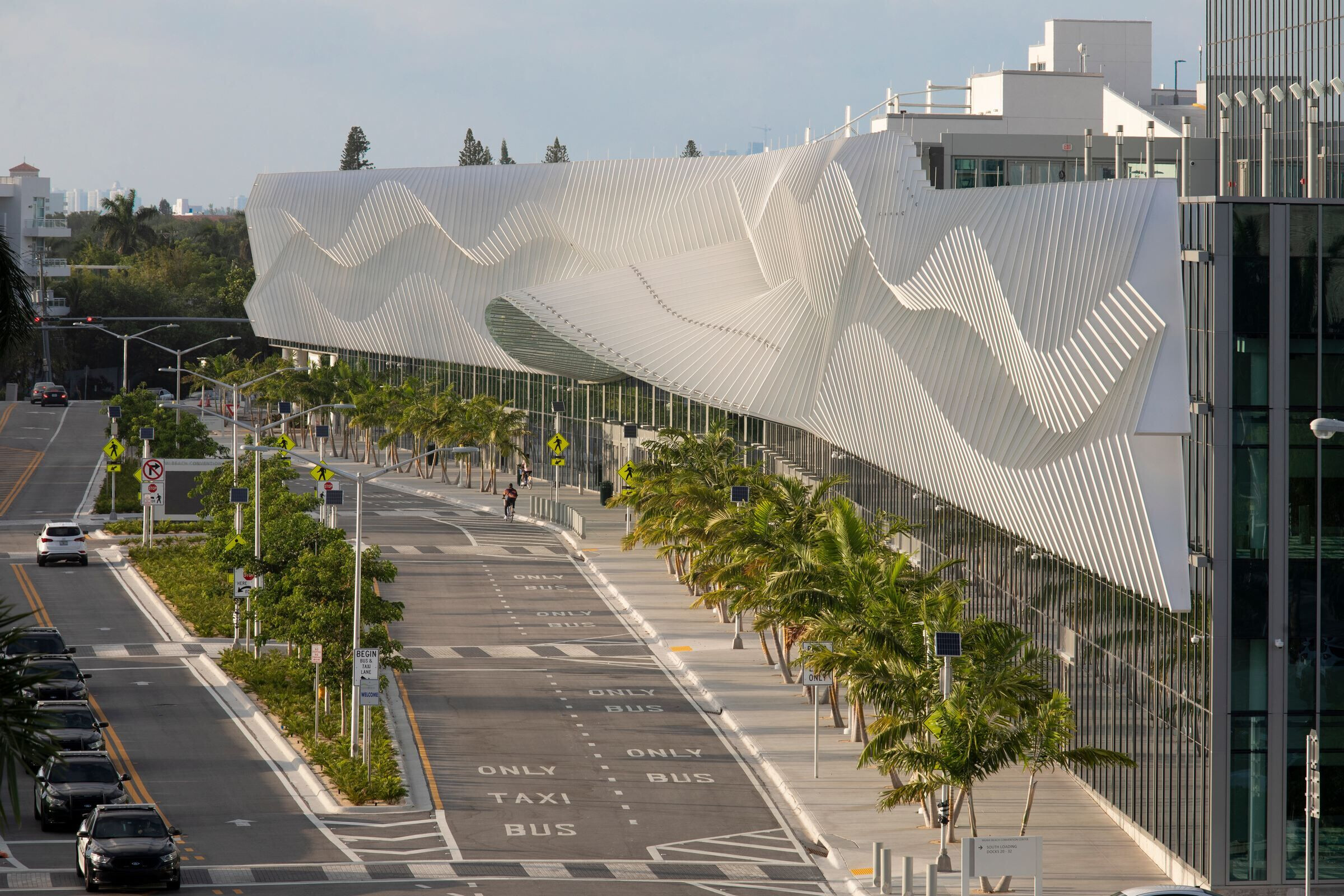 Inspiration for the design comes from the structures of 'natural elements of the ocean, beach, and underwater life' such as waves, manta rays, and coral reefs, to overhaul the exterior and interiors. The exterior building envelope is designed with more than 500 "fins," angled aluminum linear forms that create a curvilinear undulation inspired by the nearby ocean waves. The fins create a highly efficient curtain wall screen that responds to the solar orientation of each façade maximizing shading from the intense tropical sun of Southern Florida while providing a dynamic movement to the facade.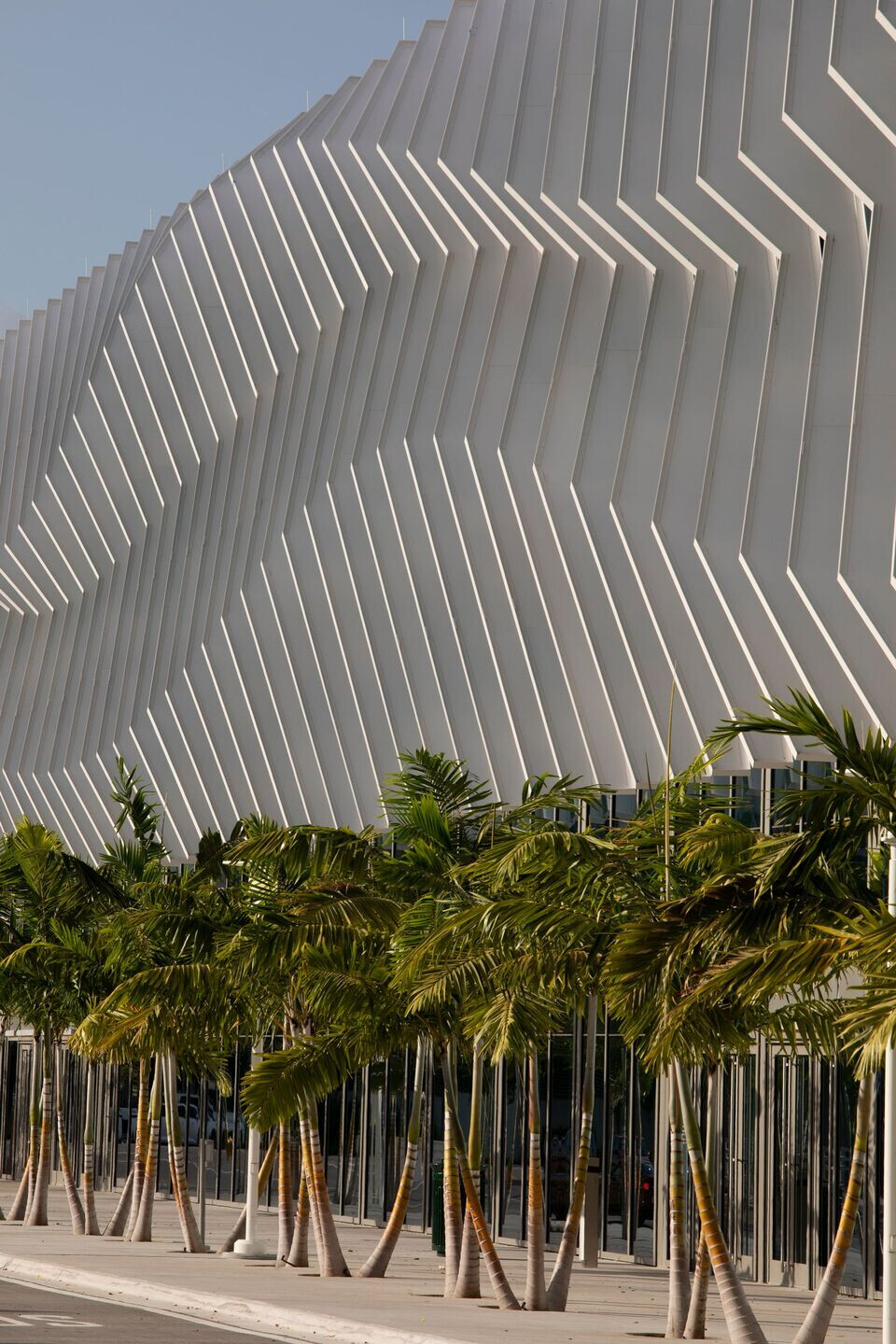 The lead architect developed a custom parametric software to automate the design and production of the fins for the unique exterior skin, in turn creating an efficient information and technical exchange with the fabricator. Additionally, the facade features hurricane-resistant connections and projectile resistant glazing.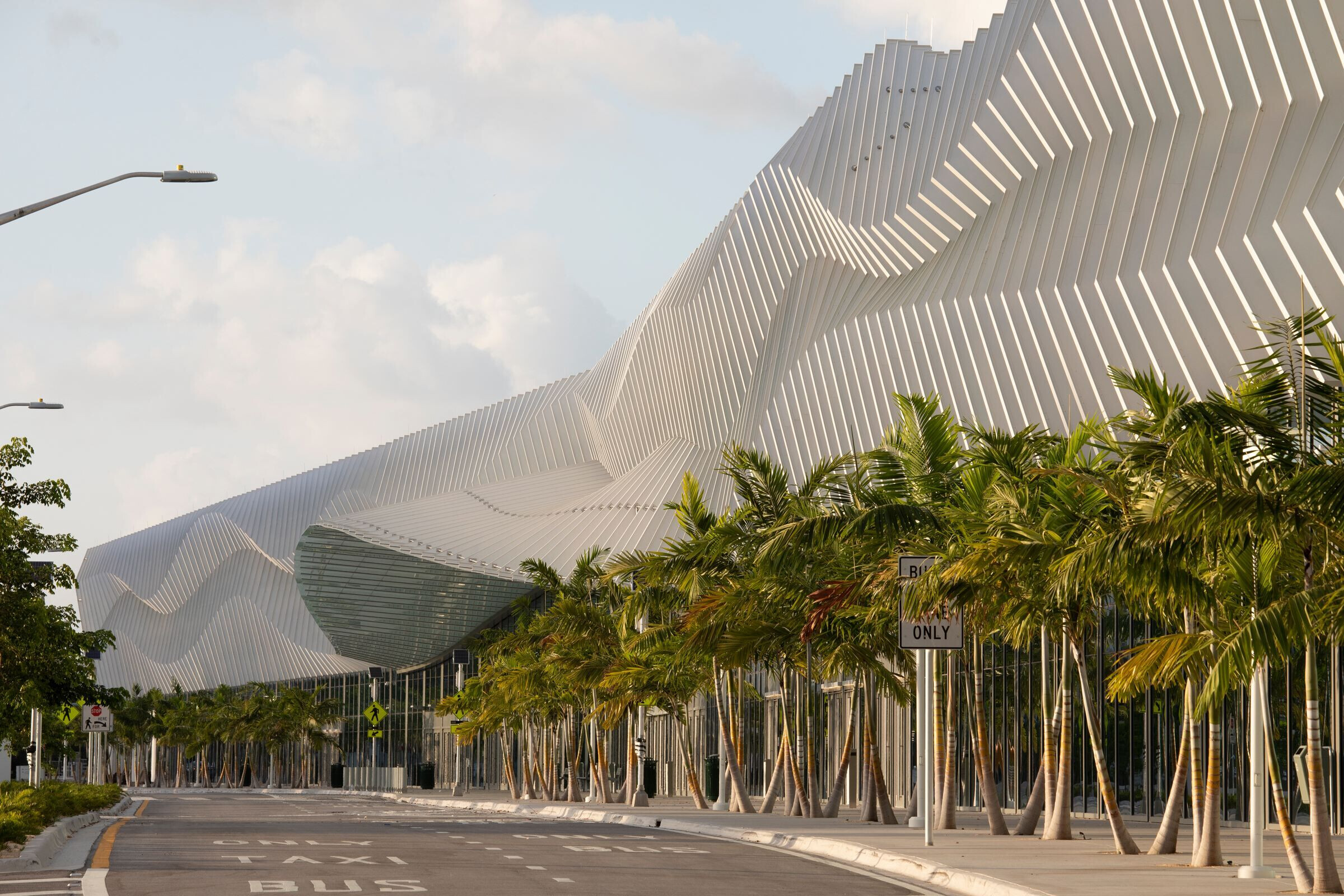 The colors and patterns of the interior design finishes emulate receding water, sea foam, and varying types of local coral. Within this environment the convention center's visitors and staff alike experience digital displays incorporating event specific branding, art and dynamic visual elements. Some of the technological features include state-of-the-art low voltage electronic systems, a Distributed Antenna System for cell phones; expanded Wi-Fi throughout the entire facility; digital read boards for meeting rooms, ballrooms, and exhibit halls; and new digital exterior signage, positioning the convention center as a high-tech showcase.