The two houses are connected by a shared underground car park. Access to the houses is therefore completely traffic-free and only intended for pedestrians and cyclists. On the floors above the underground car park there are building services, cellar and disposable rooms as well as spacious studio rooms with direct access to the garden.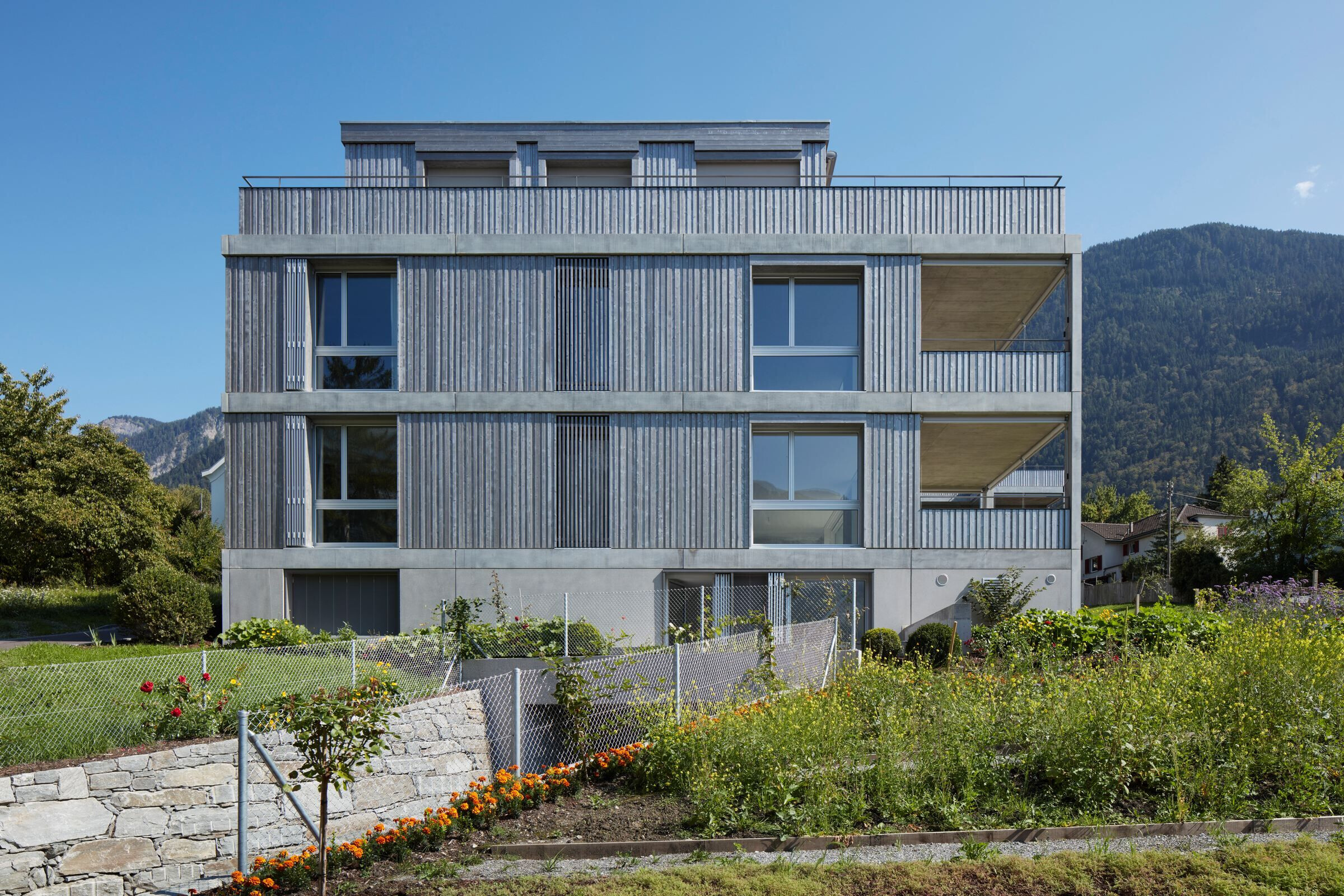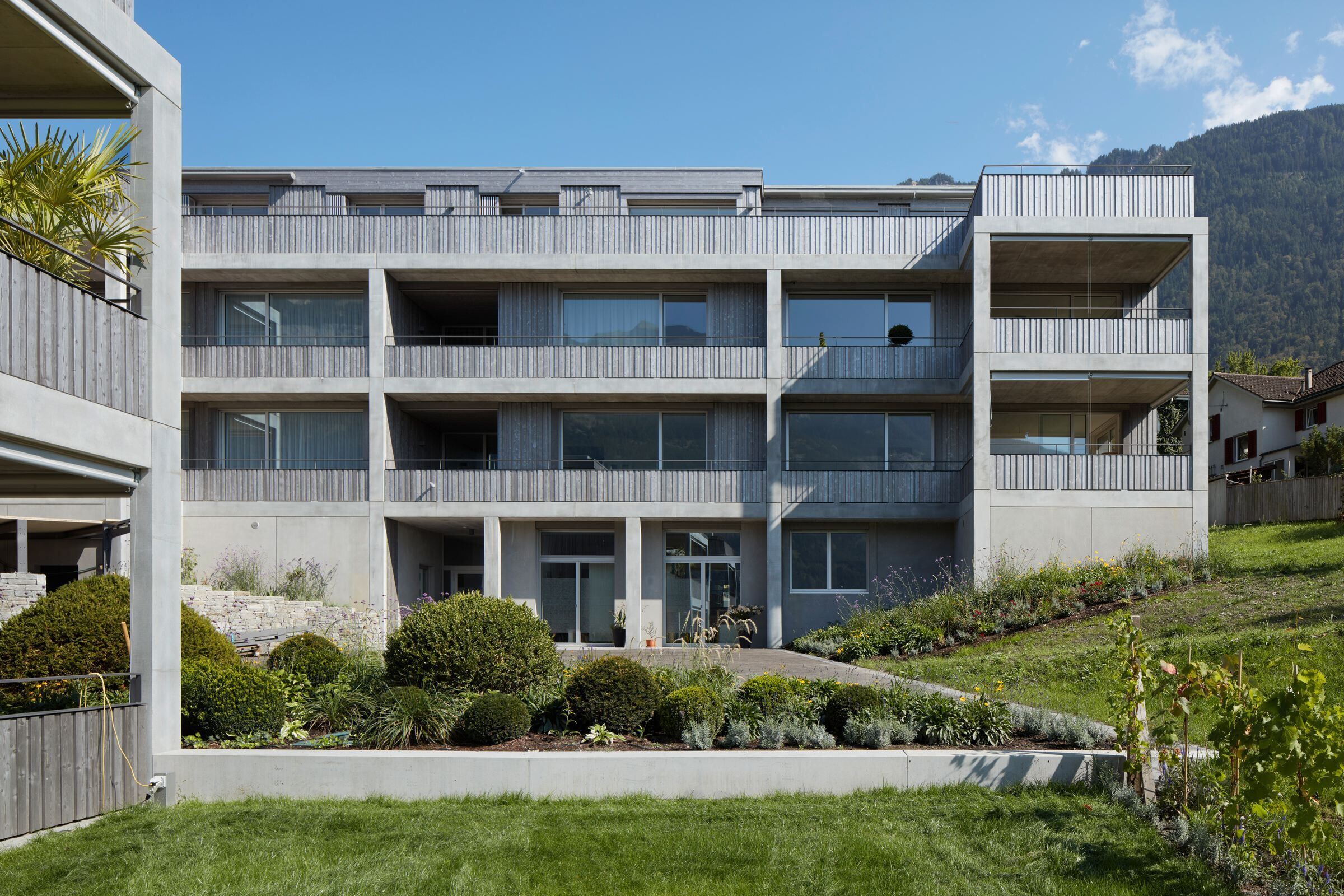 The apartments are all organized in such a way that they benefit as much as possible from the beautiful panoramic view. At the same time, they are structured in an extremely functional way. There is a generous entrance hall with built-in cupboards and a generous reduit. Each apartment has its own washing machine and tumbler in the reduit.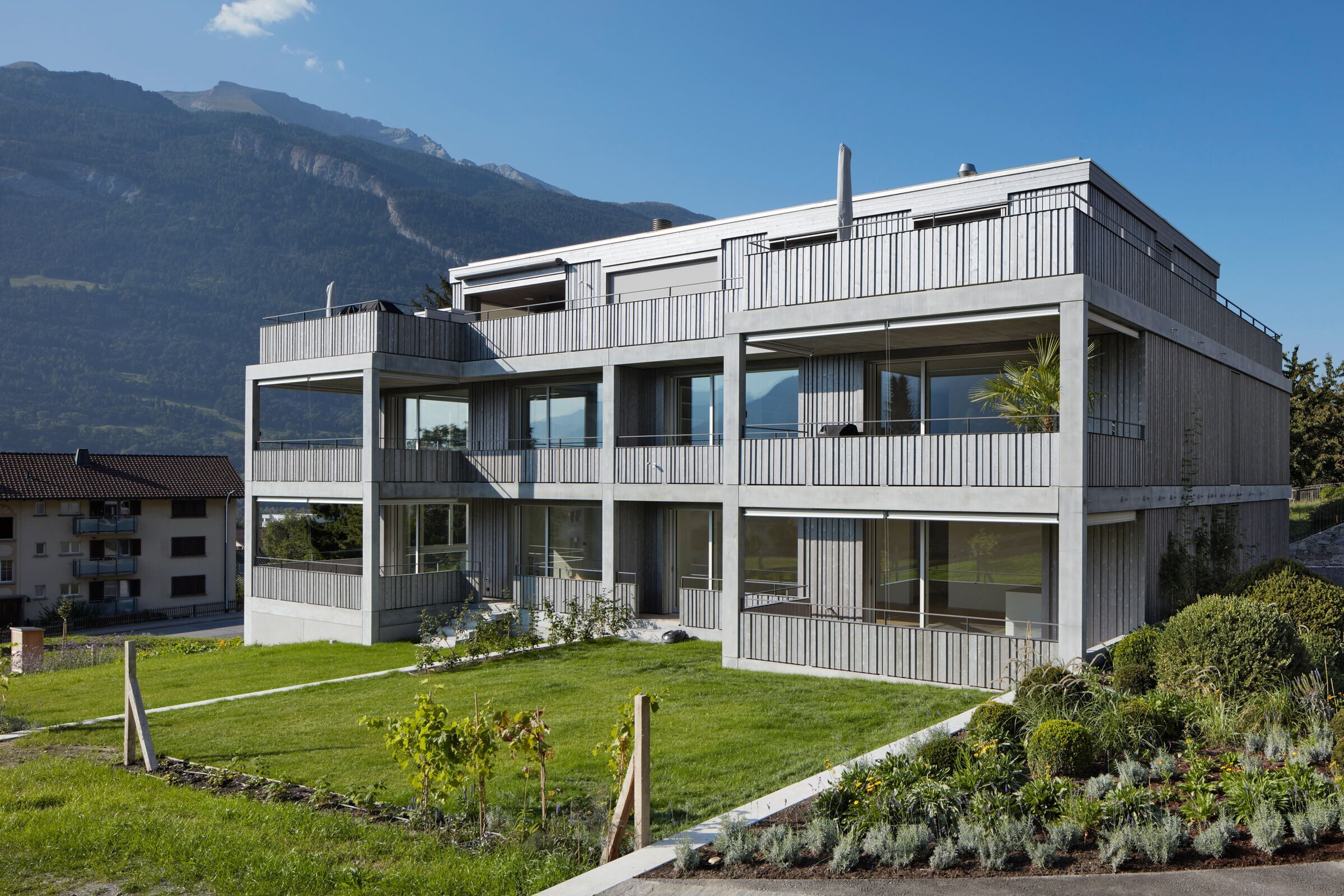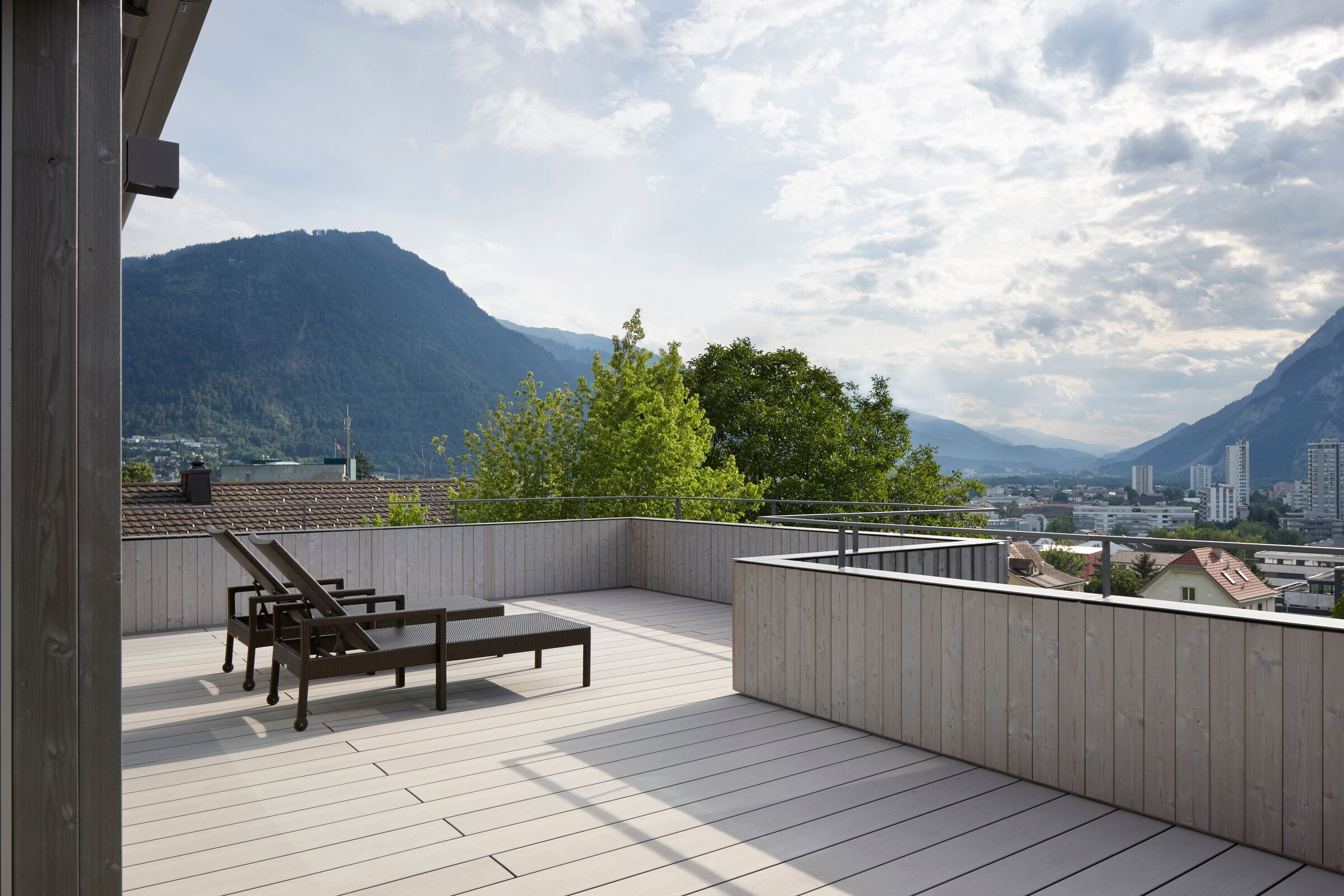 A well-lit corridor leads to the rooms and the living and dining room. From the spacious living area you have an overview of the city and can let your gaze wander into the distance. In front of the dining area are the very large balconies. When designing the new houses, it was important for the client and the architect to design beautiful and functional facades without great expense. This has been achieved with creative wooden formwork and many sensitive details, without unnecessarily burdening the bow. A system of sliding shutters was developed for the bedrooms that regulates sun protection and burglary protection at the same time. In addition, these subtly designed sliding shutters add a further accent to the facade.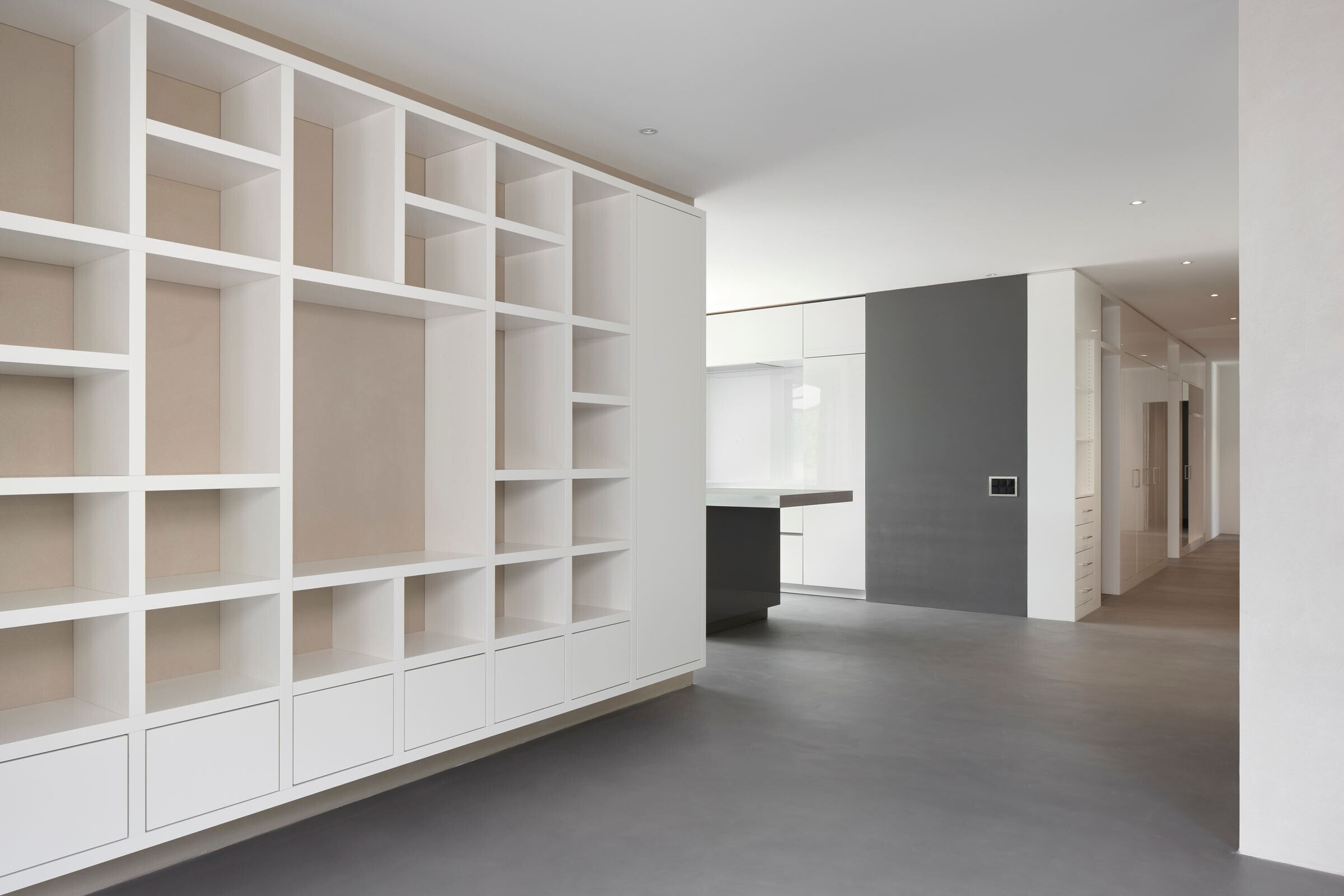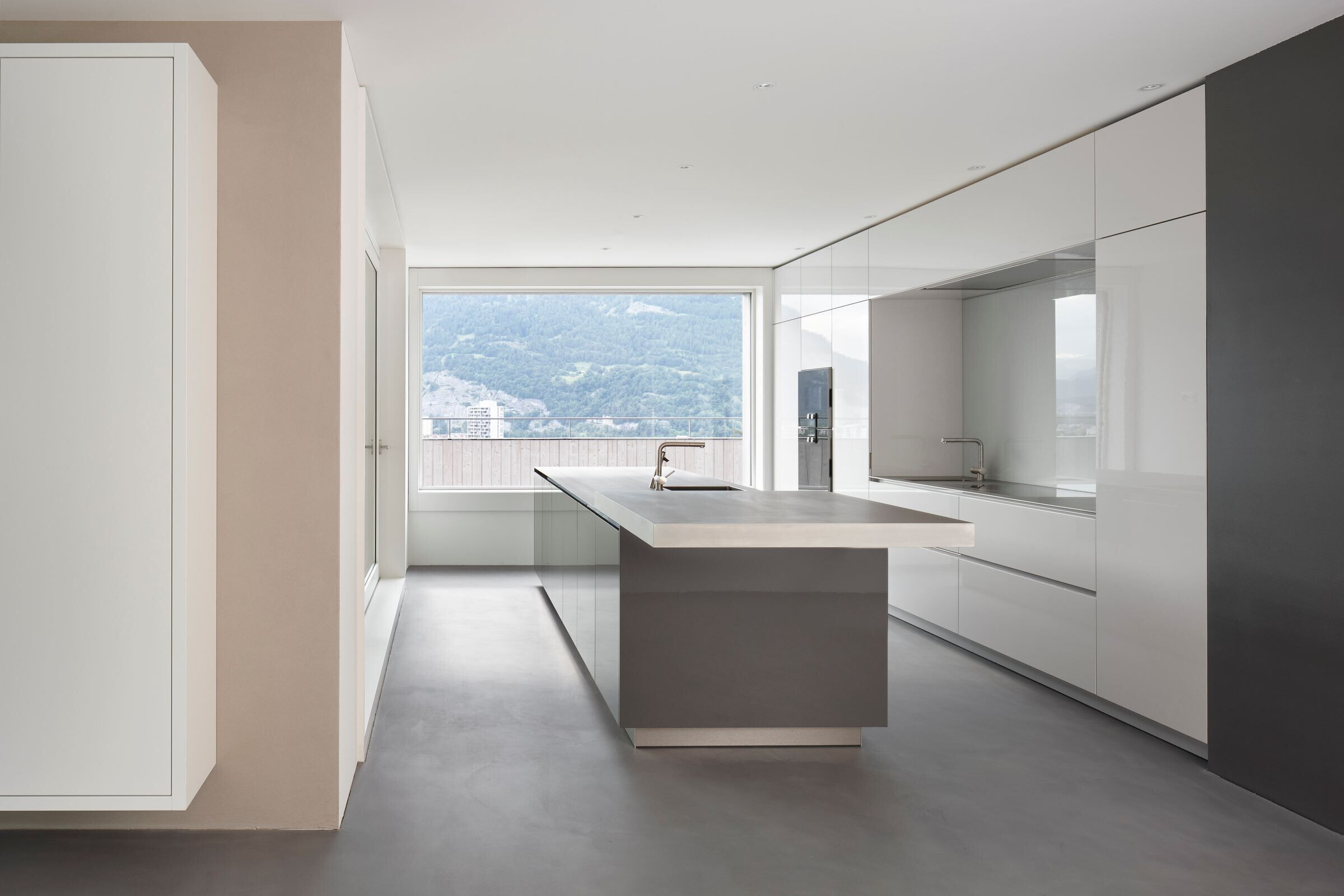 In the living area and on the terraces, fabric blinds protect against direct sunlight and glimpses. The result is modern 2.5, 3.5 and 4.5-room apartments with a contemporary fit-out standard and high-quality construction. The building technology is based on the specifications of the Minergie P standard.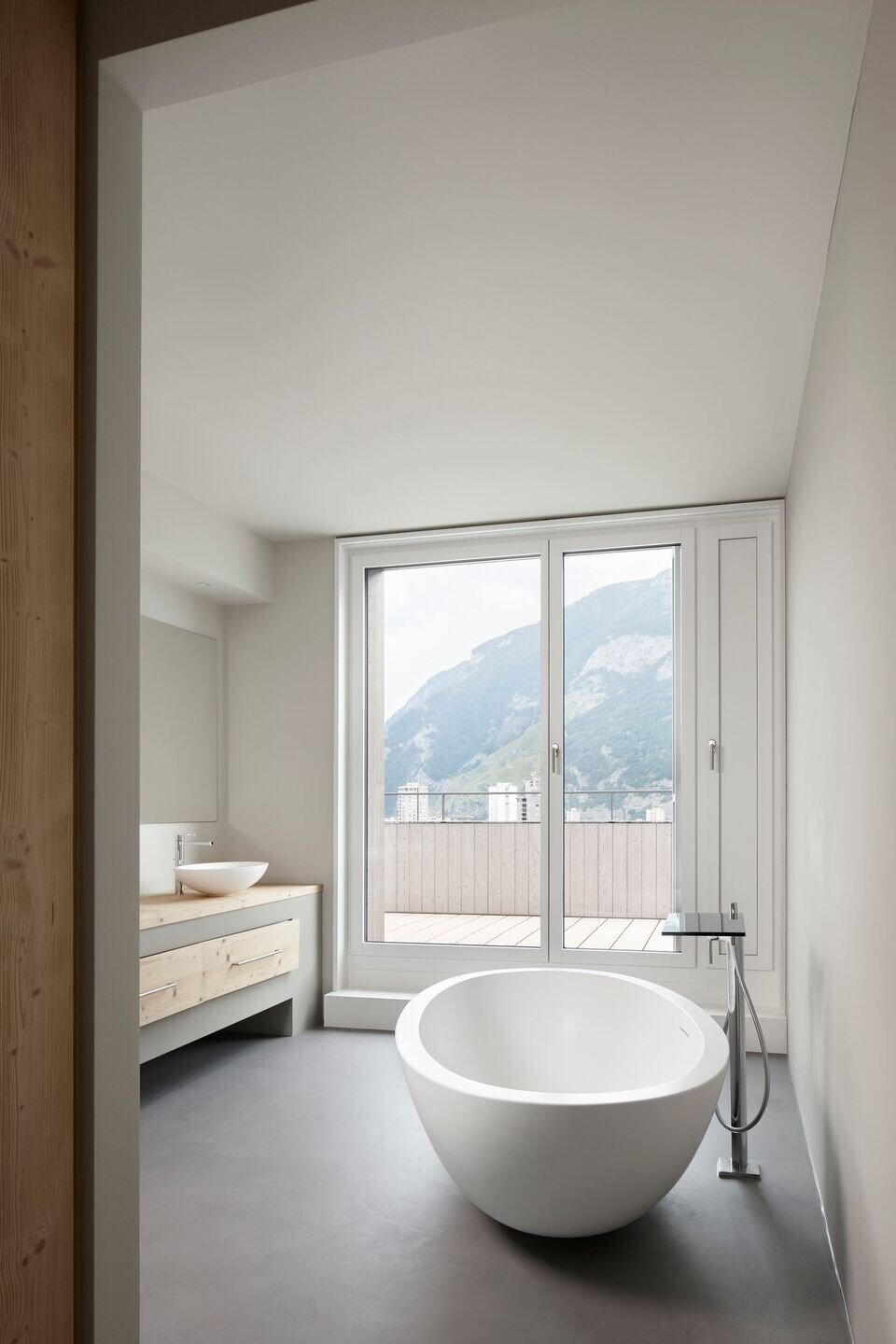 Material Used:
1. Facade cladding: spruce pre-greyed, Untersander Holzbau, Bad Ragaz
2. Flooring: concrete/parquet, various companys
3. Doors: metal frames/MDF, Stieger Holzbau, Bad Ragaz
4. Windows: wood/metal, Künzli Holz AG, Davos
5. Interior furniture: Stieger Holzbau, Bad Ragaz