Refurbishment of the public areas of Messeturm Frankfurt /INTERIOR DESIGN
Completed in 1990 and designed by architect Helmut Jahn, the Messeturm has been a symbol of Frankfurt ever since. At a height of 257 m, the art deco-style office tower with its 63 storeys was the tallest in the EU for a long time.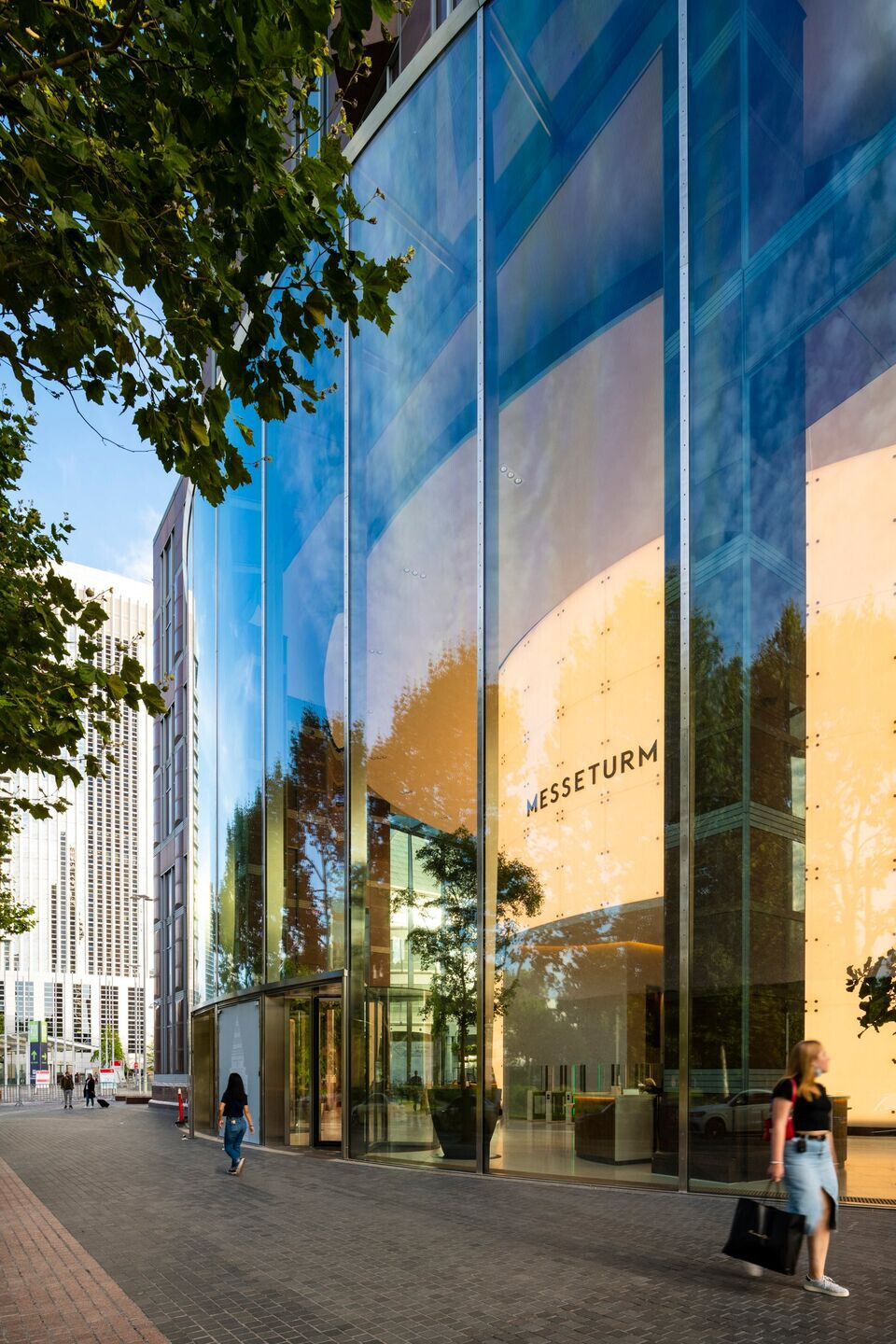 Following a renovation by Jahn and MatteoThun& Partners, the iconic office building has now been reopened. The interior concept of the public areas is all about light and nature. It creates a pleasant, healthy atmosphere allowing the user room to recharge batteries and space for ideas. All areas encourage communication, be it for morning coffee, co-working, lunch or for happy hour - the focus is on people's well-being. The idea behind the concept? Creating a healthy environment that is intuitively understood.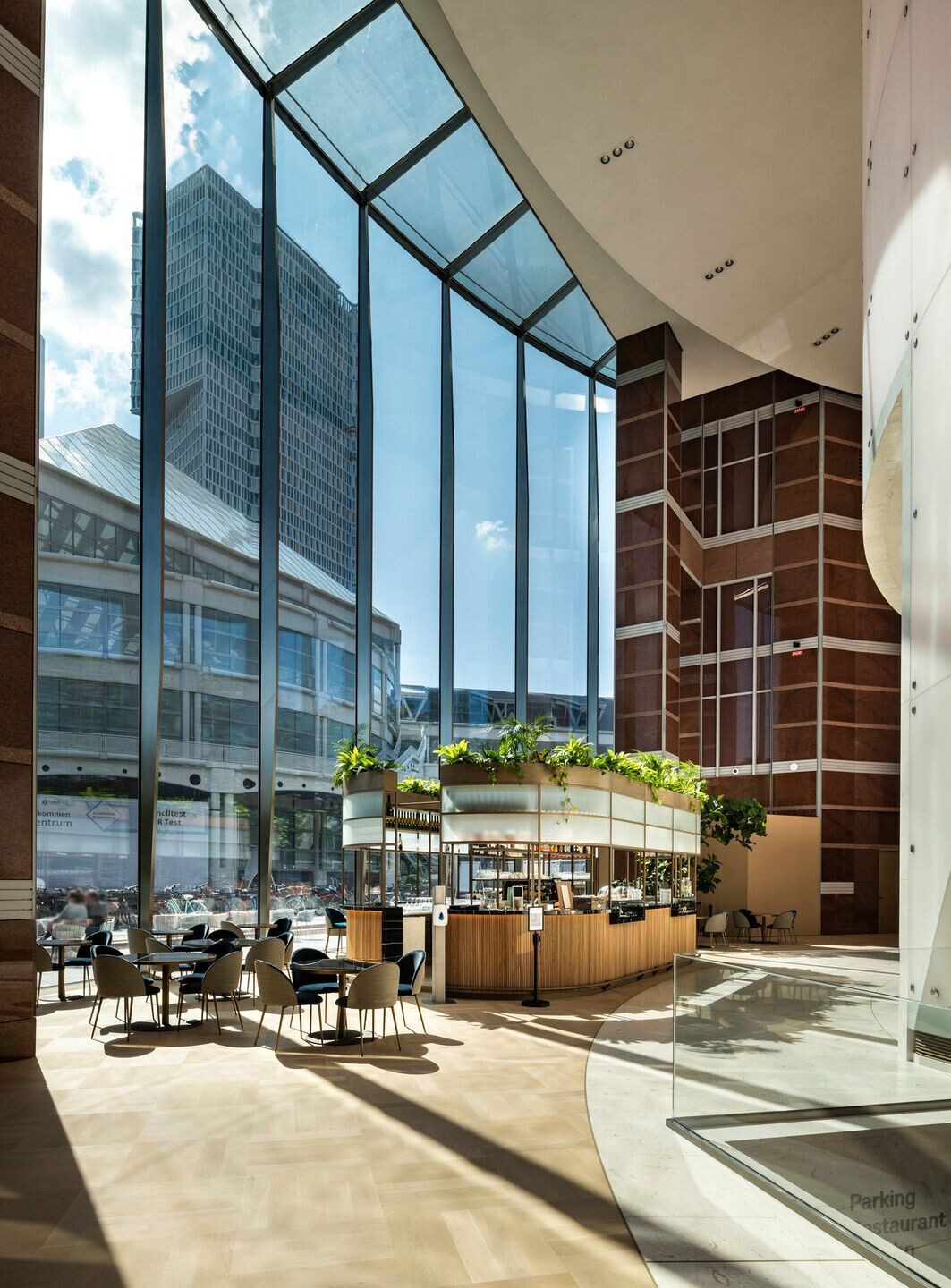 The impressive atrium foyer, with an area of around 1,200 m2, a height of 17 m and curved glass fronts, offers a generous, bright and transparent sense of space. Natural materials, including stone, and lots of daylight characterize the entrance hall - it is the connection between inside and outside. Trees, an abondance of plants and a room-high 'fountain-wall' not only provide a visual sense of nature in the building but generate vitality and clean the air at the same time. The central core of the lift systems now disappears behind an LED lighting concept in shades of white. Many indirect light sources ensure further well-being and a lasting pleasant atmosphere in the public areas.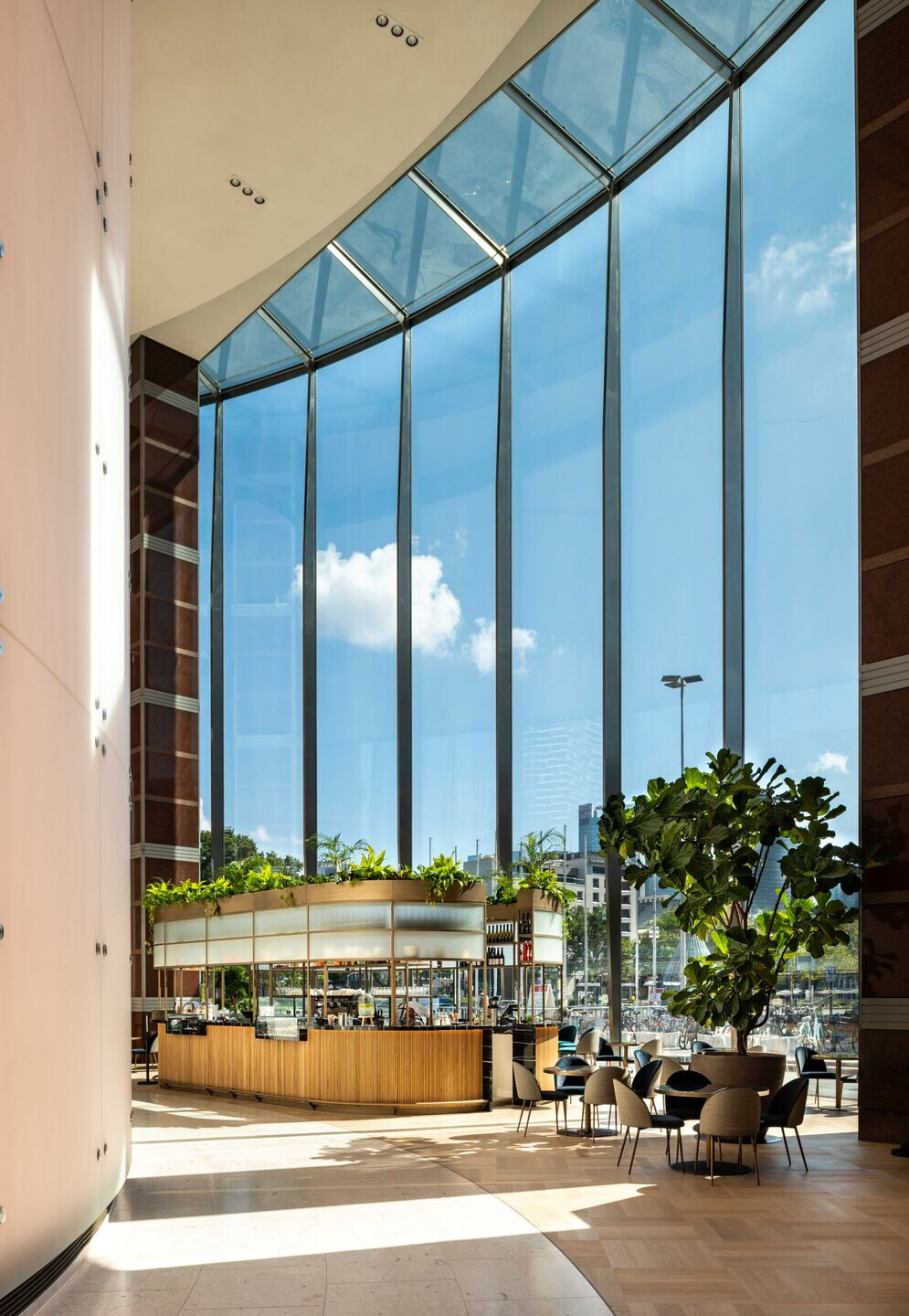 The furniture, designed by MatteoThun and produced by 'Cassina Custom Interiors', invites employees and visitors alike to take a seat on spacious terraces, outdoor and indoor lounges or in the 'Horizon' coffee and day bar. The open-kitchen restaurant 'M. Tower' for lunch and dinner can be reached directly by subway in the basement of the building.
Design of the public areas - Interior: MatteoThun& Partners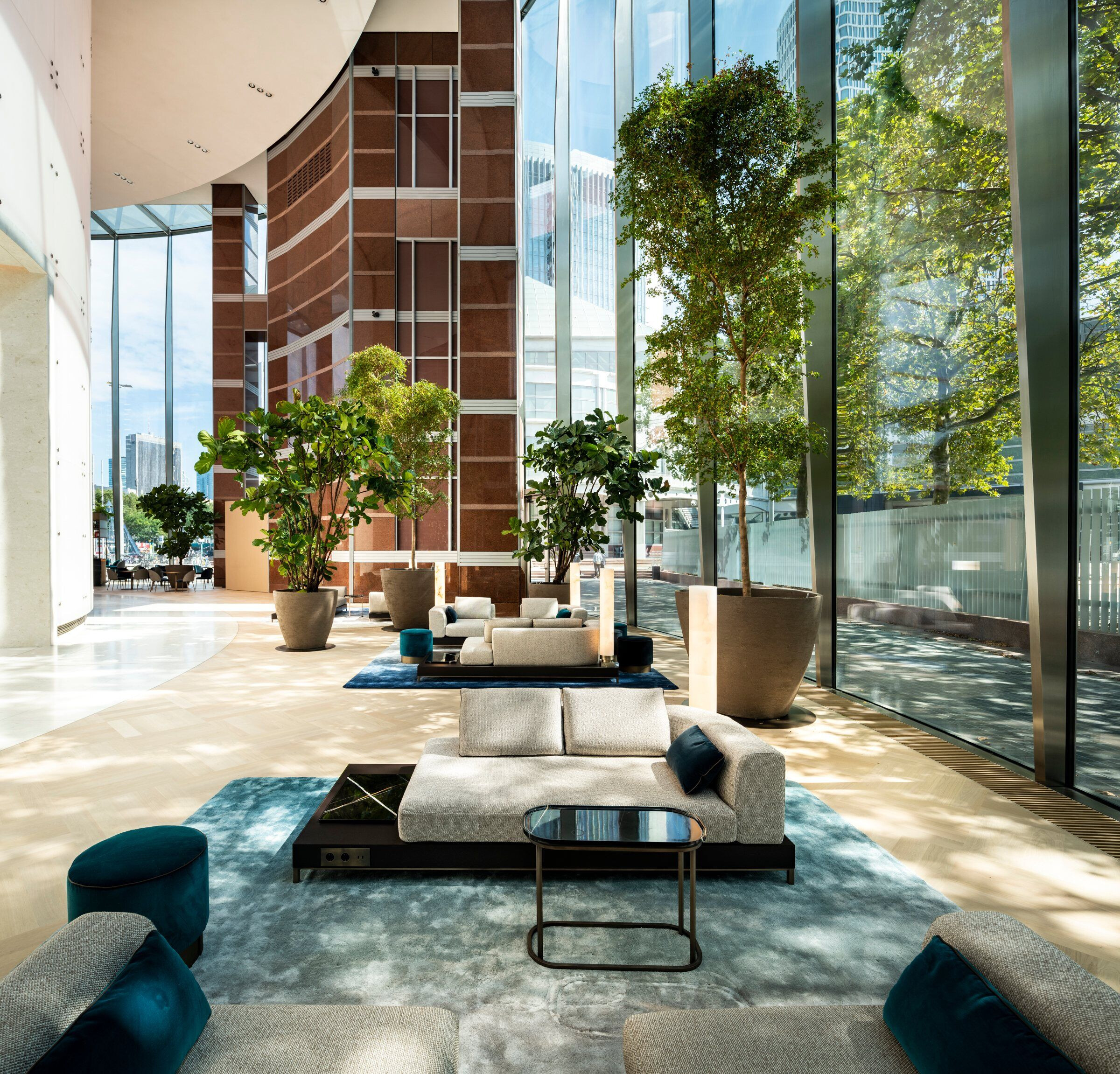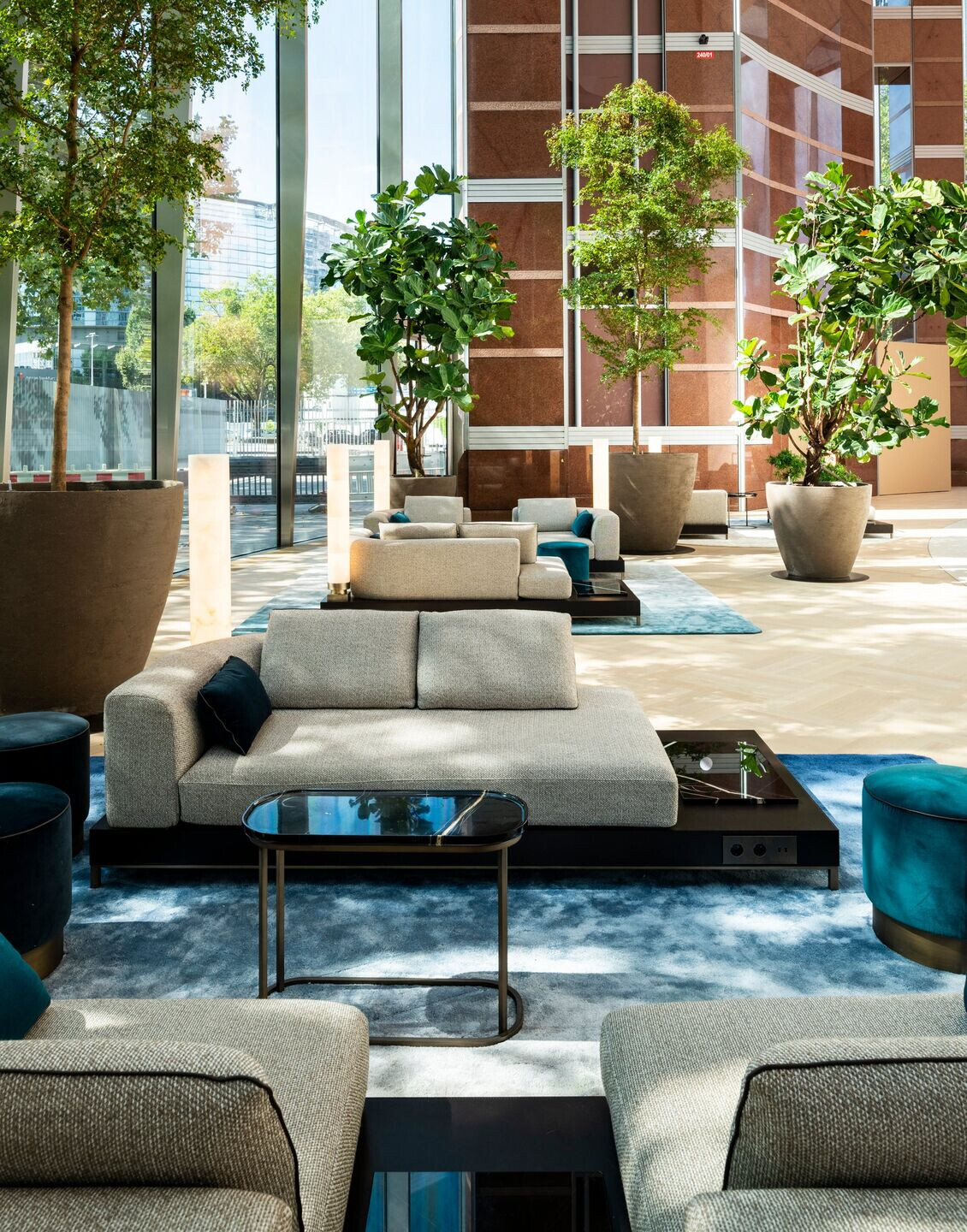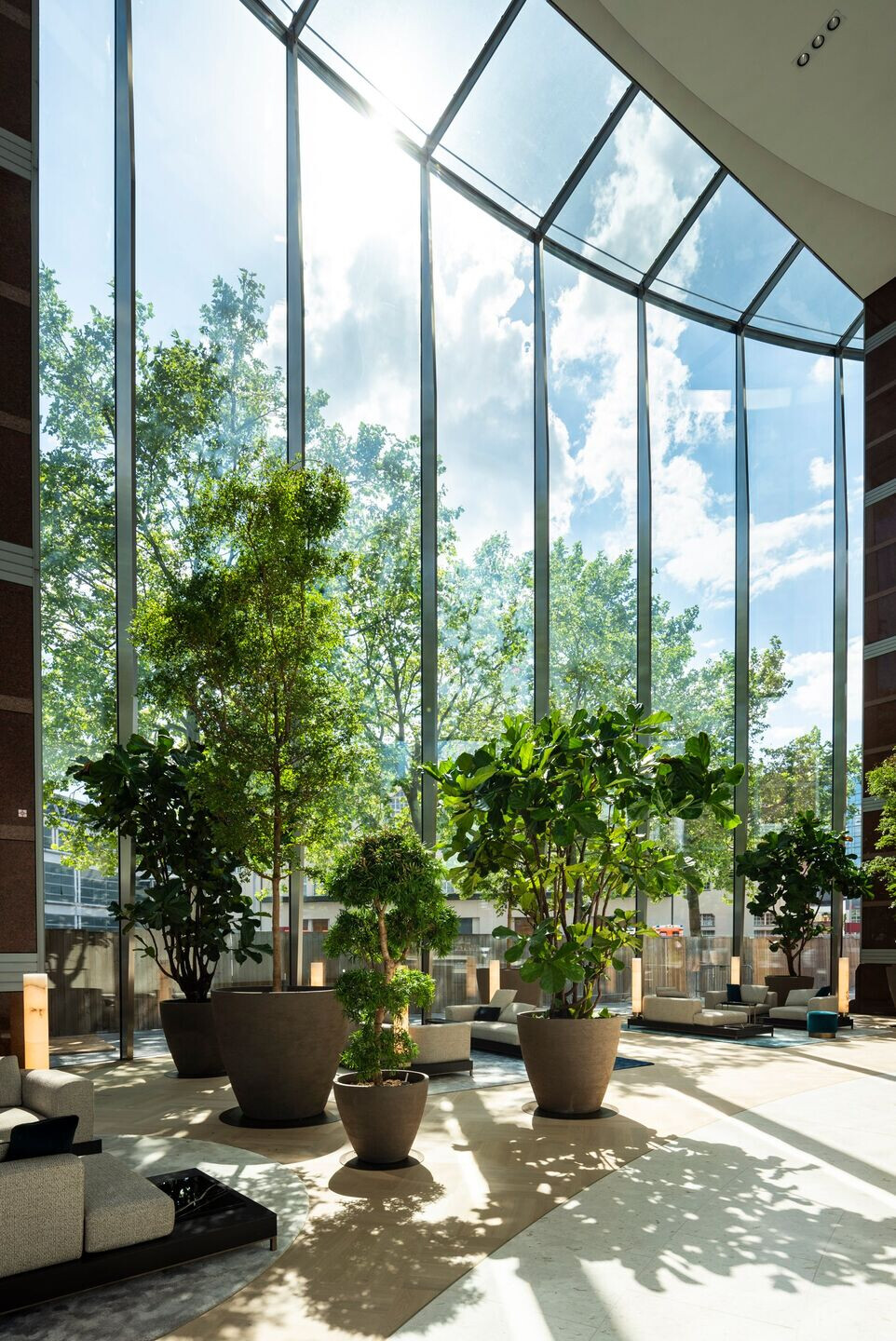 Material Used :
1. Flooring: Formpark Quadrato, Oak crema + B-Protect / Bauwerk Parkett
2. Interior lighting: Glass and Subconstruction System/Seele GmbH
3. Light Wall:
Gypsum Board/Metal Stud Internal Surface (behind glass) Pavlovic Bau GmbH
LED Sheet (Tile format) (mounted to Gypsum Board) Cooledge Lighting
4. Interior furniture: Cassina Custom Interiors