Behind the interior design project for Rome's Central Market, designed by architect Luca Baldini and designer Marco Baldini (studio Q-bic, Florence), there is a fundamental objective that goes far beyond the intent to furnish an ample commercial space with elegance.The primary idea is to make what had once been a fleeting place of passage and exchange a liveable environment decorated in every corner, the most intimate spaces, where culinary art, culture and design come together in a harmonious synergy.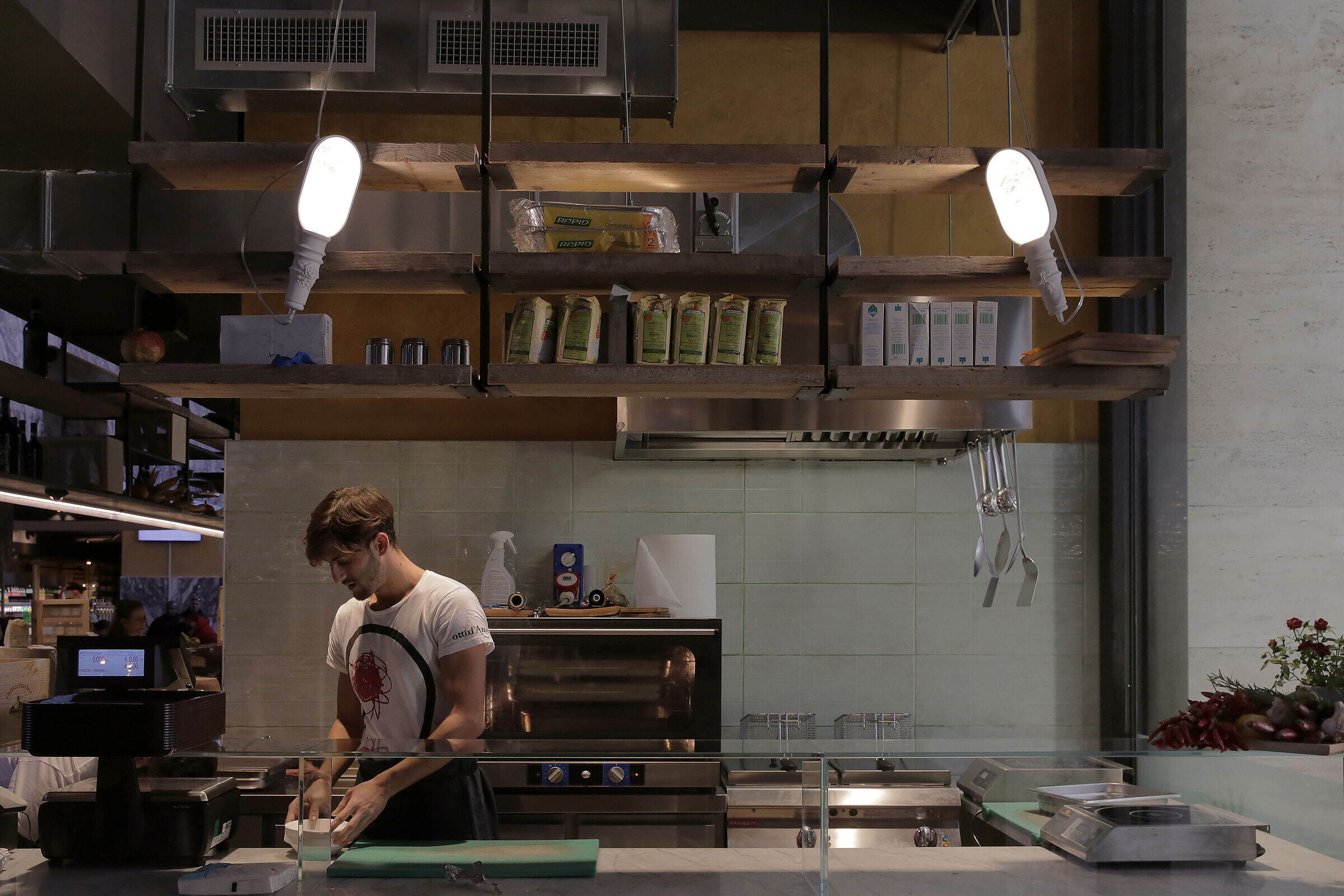 Karman's lighting style fits successfully into this redevelopment project, creating a special and inimitable atmosphere in every shop, both aesthetically and emotionally.Every shop at Rome's Central Market tells a story, just like Karman lamps that with a refined design and excellent lighting capacity and communicate through light in a unique and sensational way.

Suspension lamps in blown glass, with great charm and scenic appearance, dominate the centre of Rome's Central Market and represent a great example of decorative lighting for restaurants.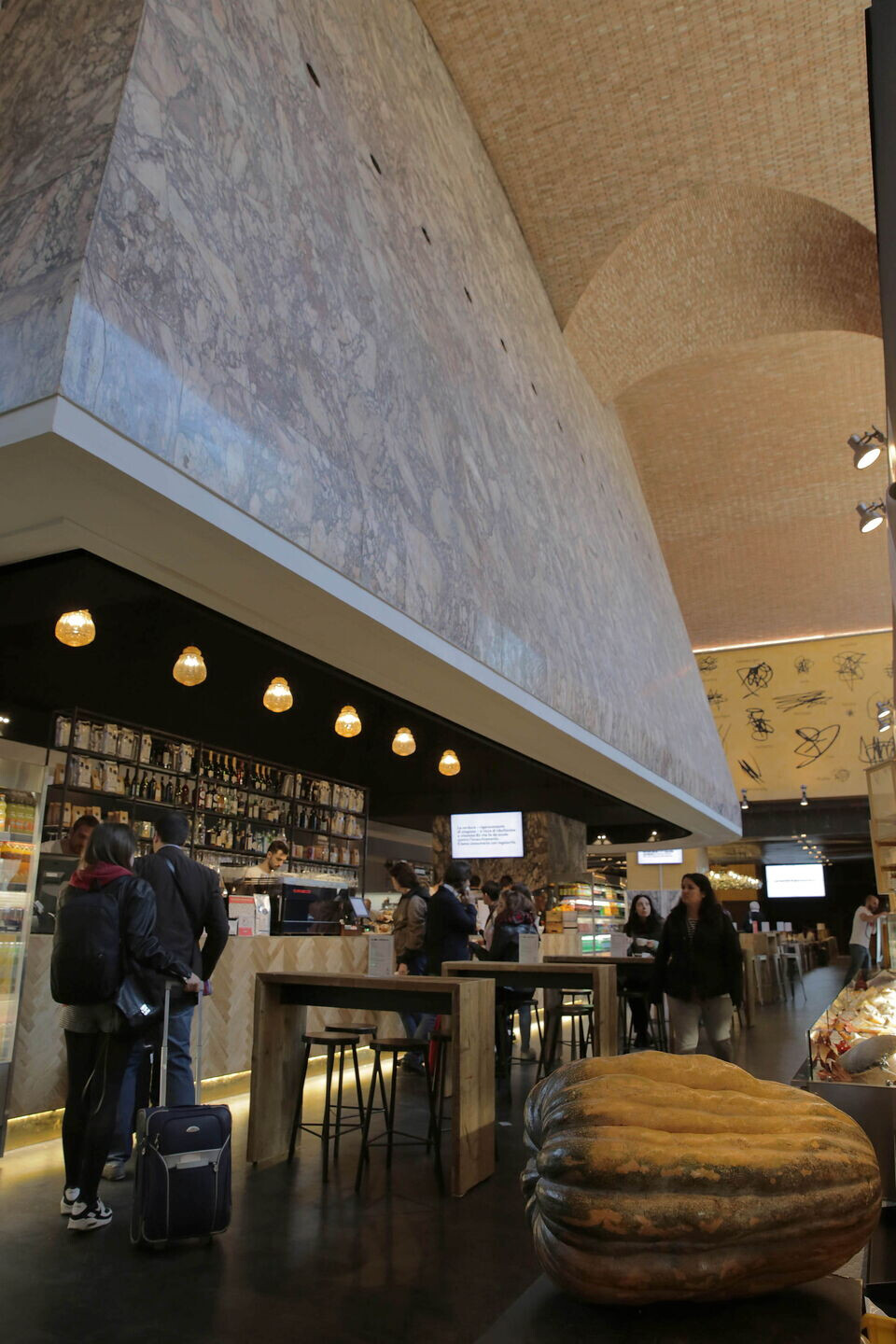 We are talking about Ceraunavolta, a composition for restaurant lighting designed by the designers Edmondo Testaguzza and Matteo Ugolini. The light passes through the sinuous forms of glass and extensively illuminates the environment, creating a dreamy, fairytale atmosphere.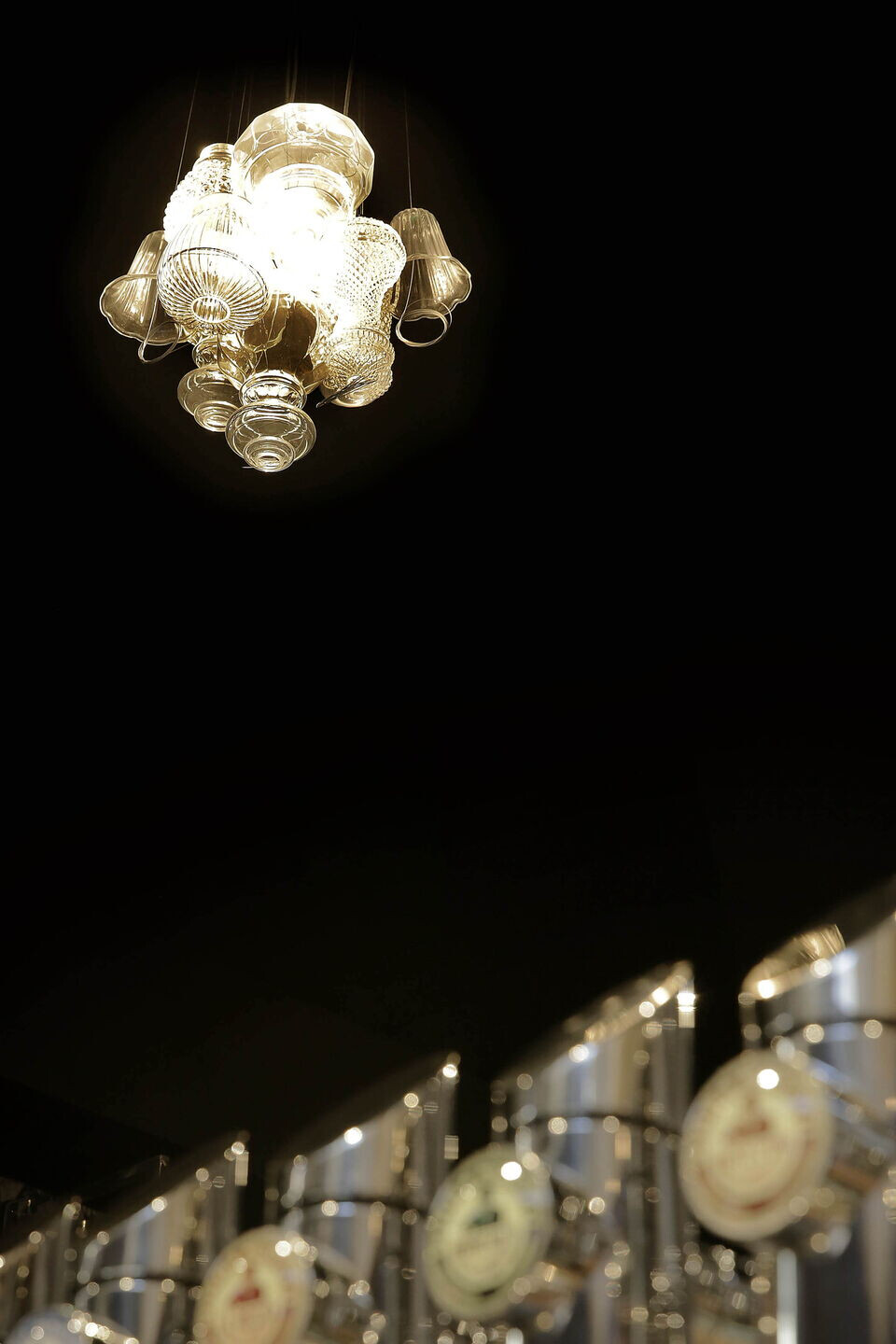 The magic of blown glass continues to charm passersby and observers with Ginger, a creation by Edmondo Testaguzza. A roundish silhouette and straw-yellow glass structure: these are the particular signs of a decorative lamp with a retro taste.Ginger provides uniform and directional light to the gastronomy counter, guaranteeing that both the clientele and staff have an optimal view of the products.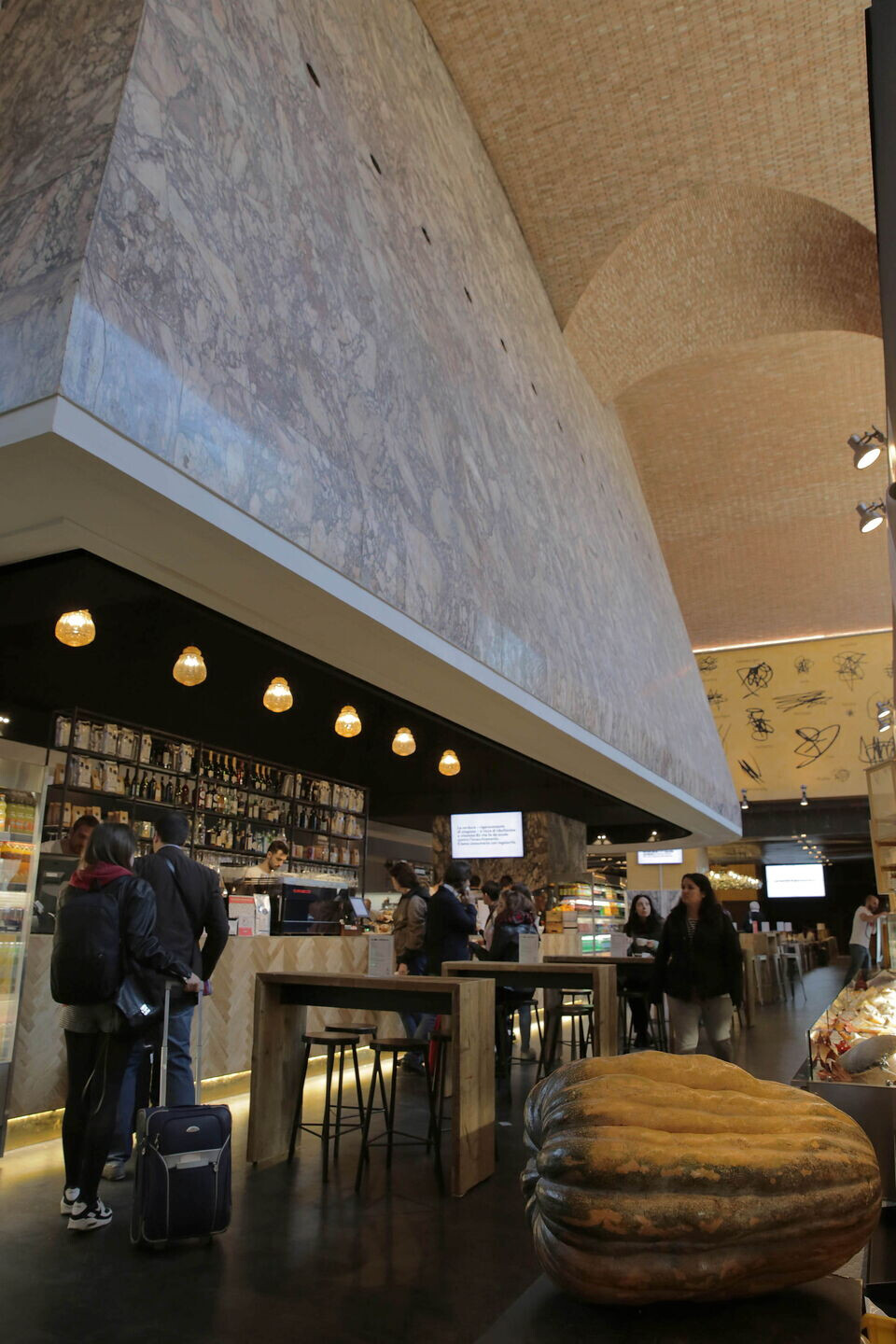 Déjà-Vu Nu is a suspension lamp by Matteo Ugolini.It is a matte white ceramic arm finished with floral decorations along the curvilinear surfaceIt hangs from the ceiling with grace and elegance, providing uniform brightness, directed upwards, thus ensuring the illumination of food and shelving intended for product displays.The illumination of the shops' task areas is entrusted to a particular collection of concrete suspensions with a thousand facets… or rather seven.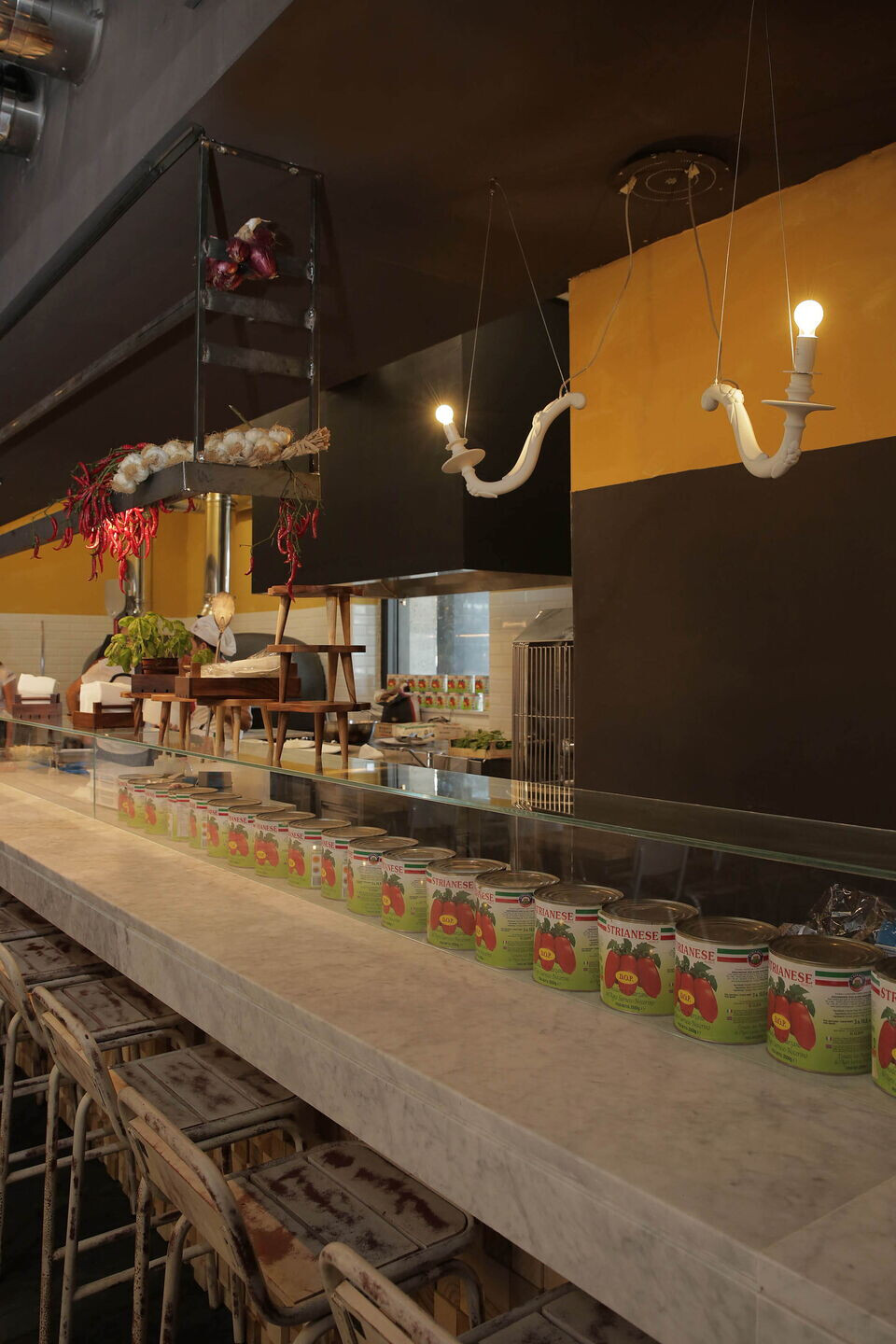 Settenani Collection is a line of solutions designed by Matteo Ugolini that combines the robustness of the raw concrete material with an LED source of soft and direct light.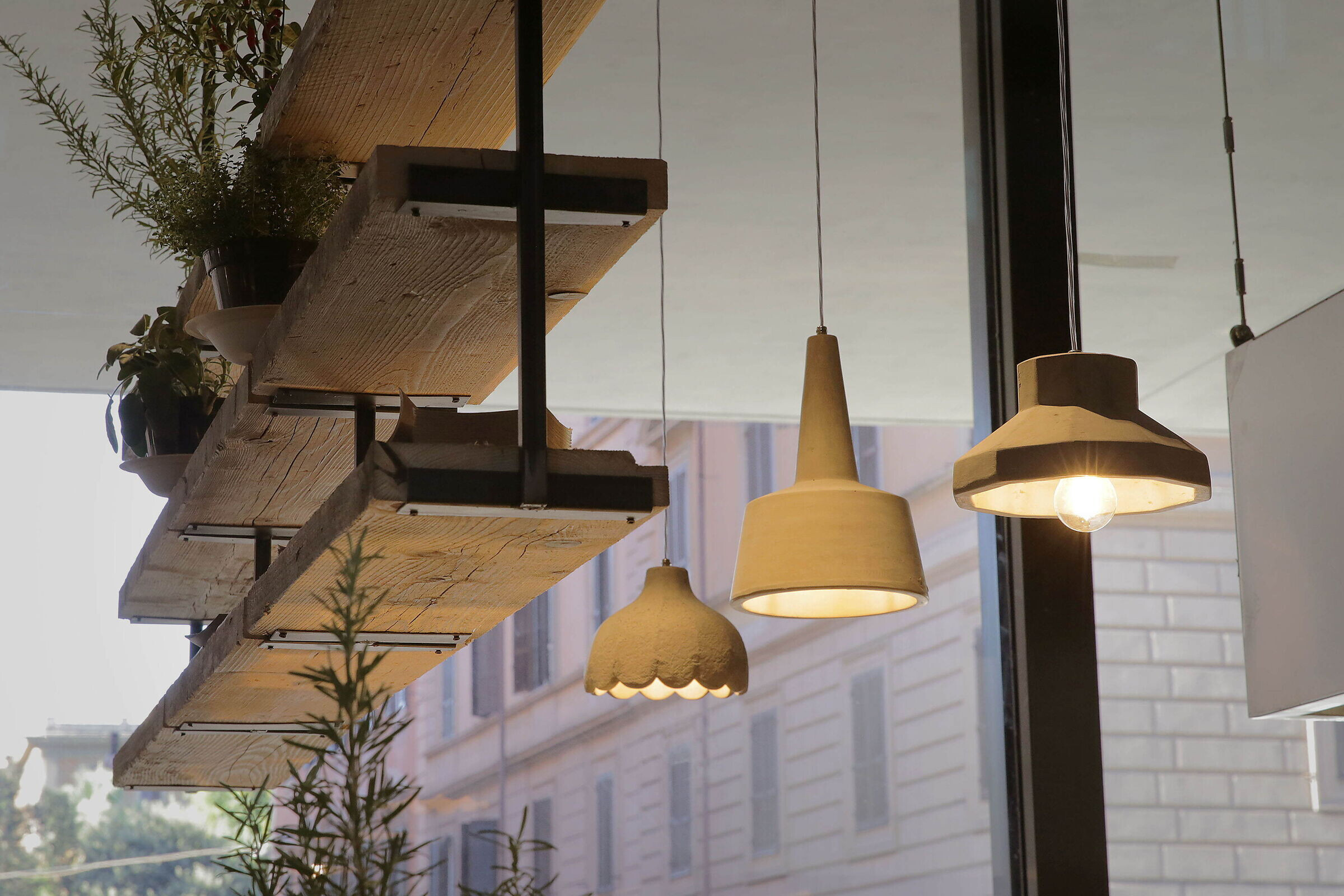 A Lamp with a total white look in glazed ceramic that emanates pure, clear and brilliant light: Gangster, designed by Matteo Ugolini.This lamp, with an elegant and refined silhouette, comes in three different sizes and is placed above restaurant tables and in front of large windows.We couldn't go without an industrial note in the lighting complex of this unique place.
In fact, we can find Work in progress, another creation by Matteo Ugolini, that takes on the role of a building site lamp renewed in appearance, thanks to the opaque white ceramic structure and the addition of floral motifs.
This suspension lamp takes on a functional role within the workshop, providing optimal lighting levels to the task surfaces of a well-equipped professional open kitchen.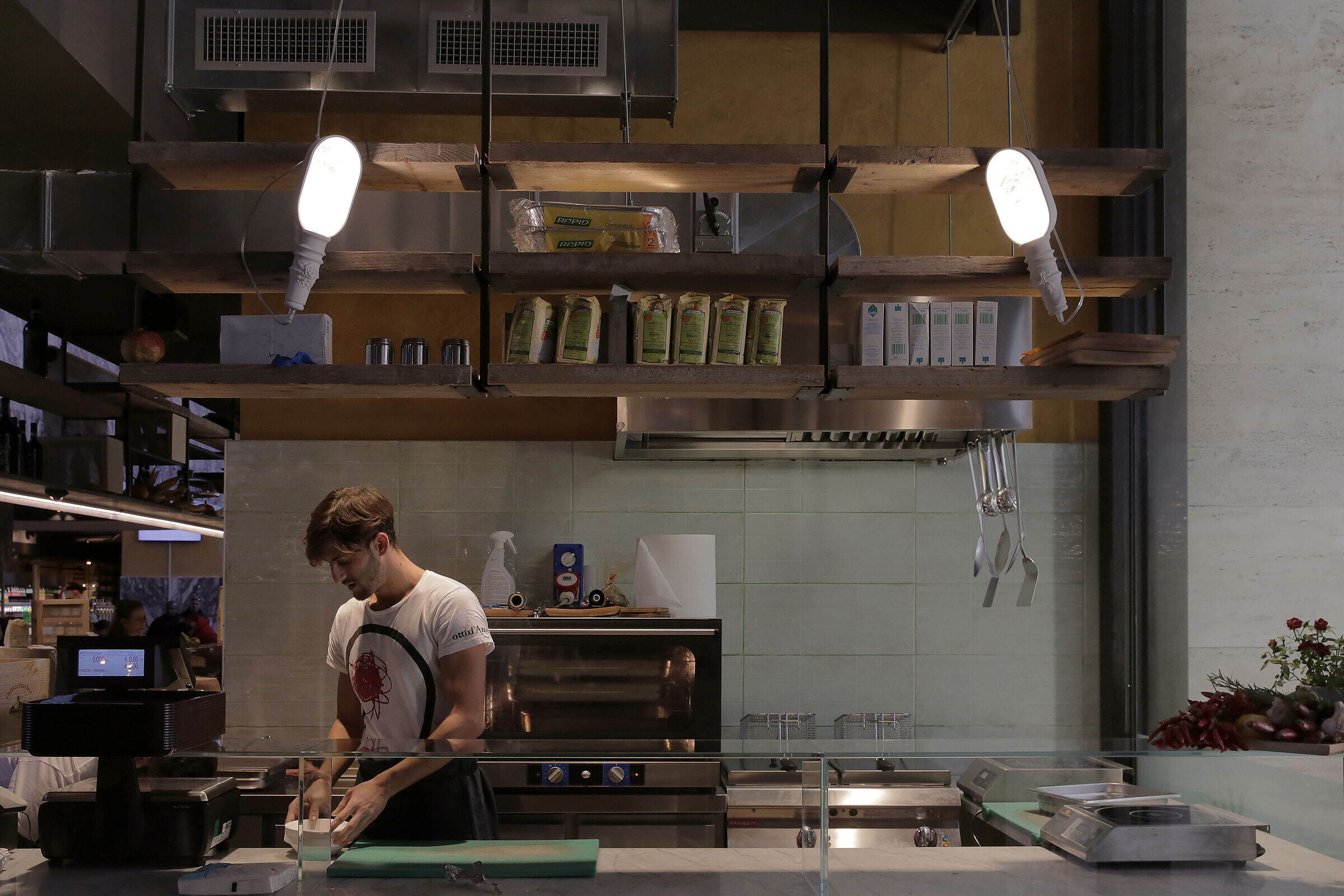 Make Up is a suspension lamp in transparent satin glass, created by designer Matteo Ugolini, chosen to illuminate the shops' wooden displays and shelves with elegance.
Light passes through the vitreous material, providing diffused, indirect and filtered levels of illumination.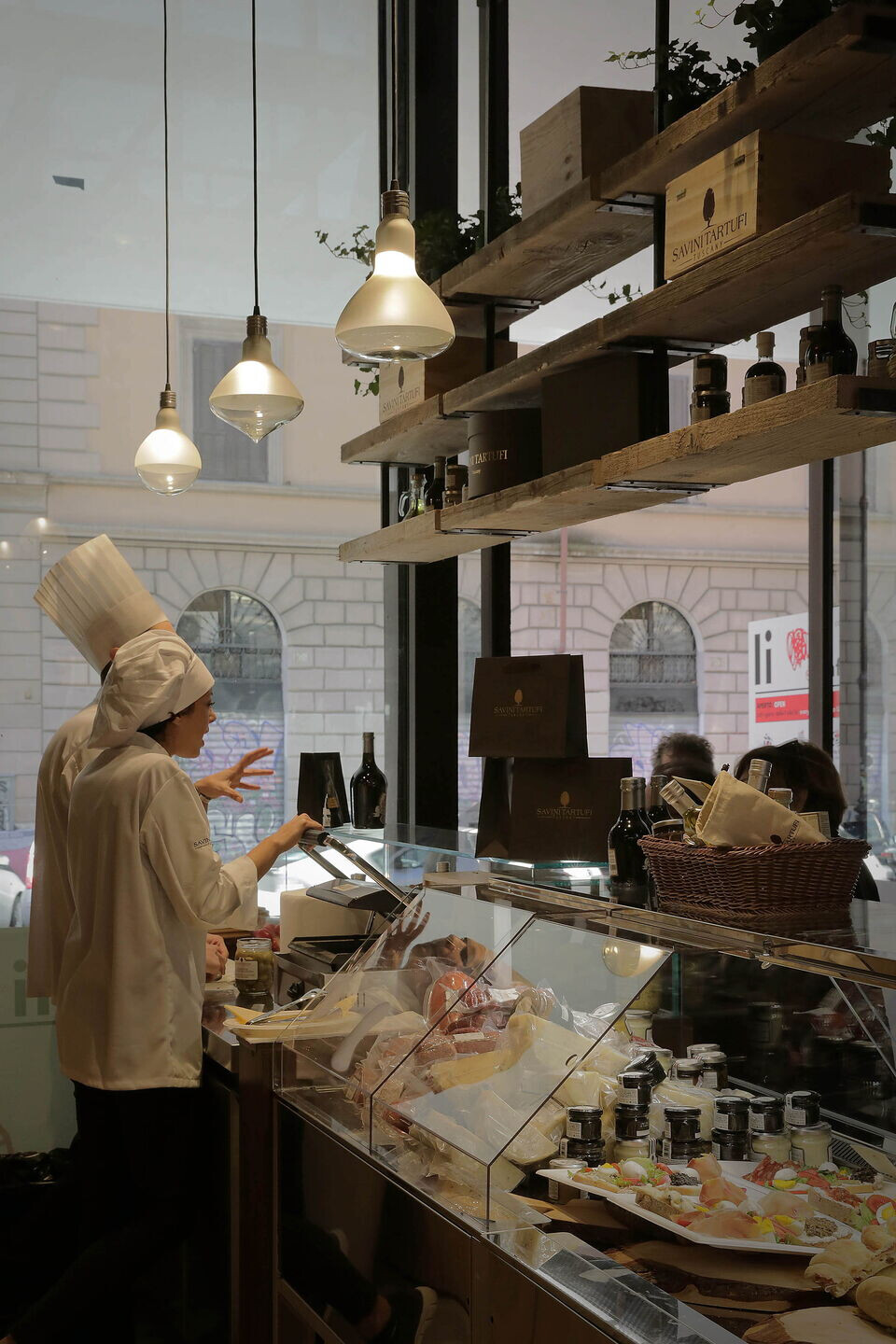 A thin and elegant shape of rust-coloured metal wire is the structure of Lucilla, a suspension lamp created by Matteo Ugolini, that, stripped of the traditional fabric shade, gives direct light to the spaces of Rome's Central Market.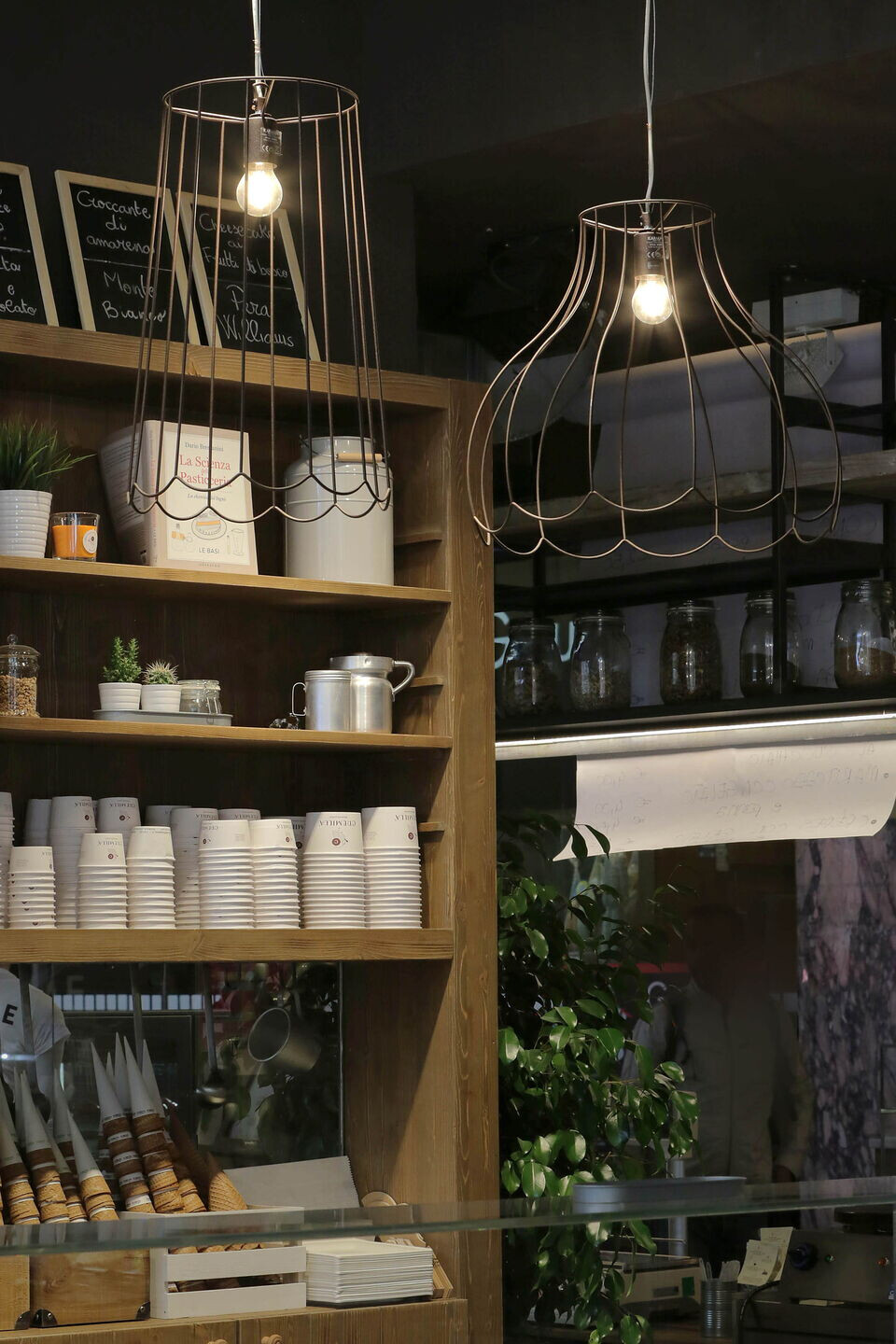 Scrivimi illuminates the corner of the bakery and pastry shops at the Central Market. With the realisation of this white ceramic lamp, Matteo Ugolini wanted to tell stories never told, to pronounce words never said, even written on paper, but never read.The subtle body of Scrivimi is in the image and likeness of a crumpled sheet: a surprisingly stimulating consistency that captivates the eye.


Karman has succeeded in the original intent at the starting point of this great redevelopment project to give new light to an important place of exchange and conviviality, where culinary art, the result of a strong tradition rooted in time, and the knowledge of a community meet.Karman lamps bring a breath of fresh air to Rome's Central Market, enriching each area with new and original lighting designs and incomparable taste.