The project is located in Courcelles-lès-Lens, a town of 7,500 inhabitants in the Hauts-de-France mining basin. Located in the center of the town, the urban fabric is essentially composed of traditonnal townhouses and semi-detached one storey houses creating an analogous built environment.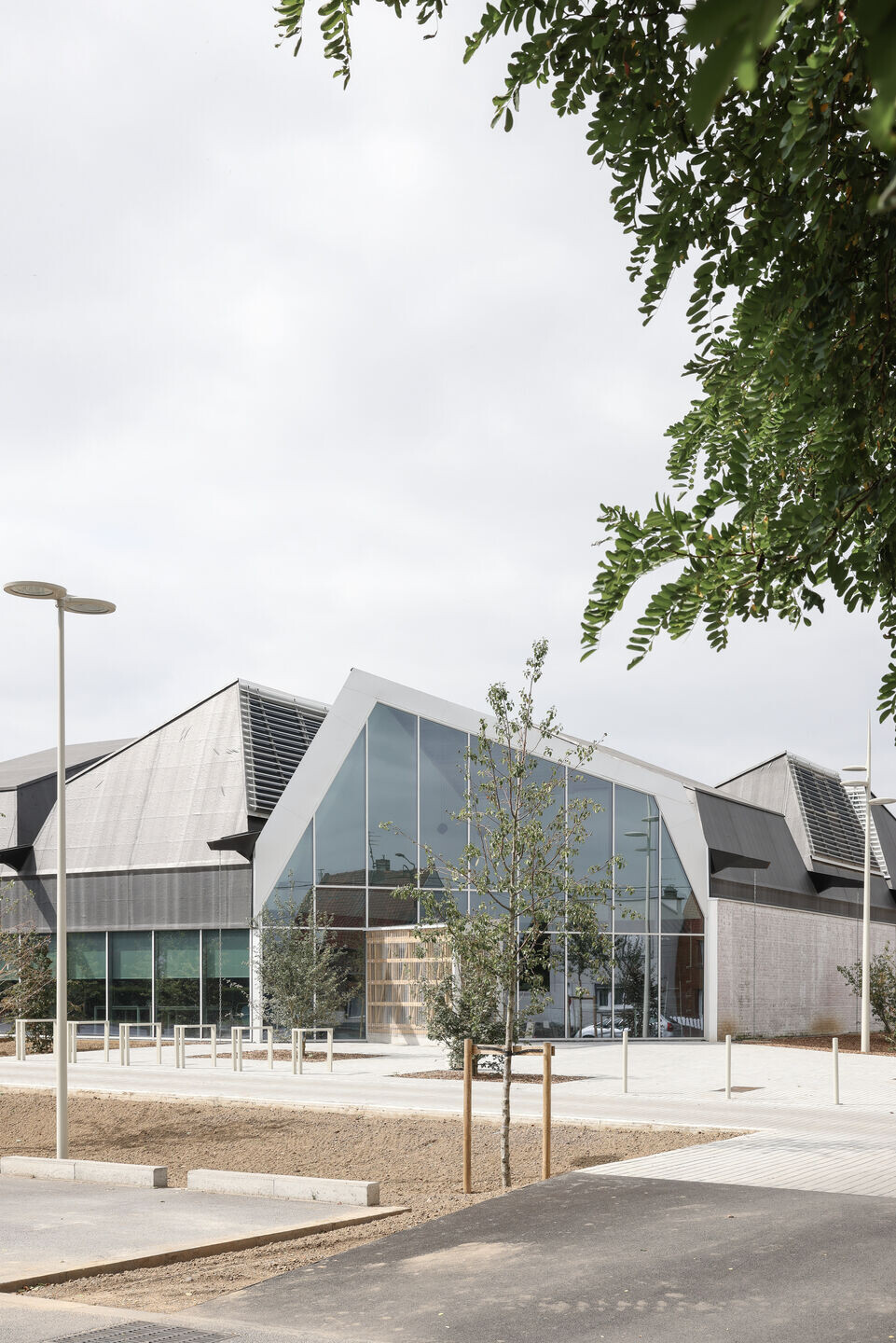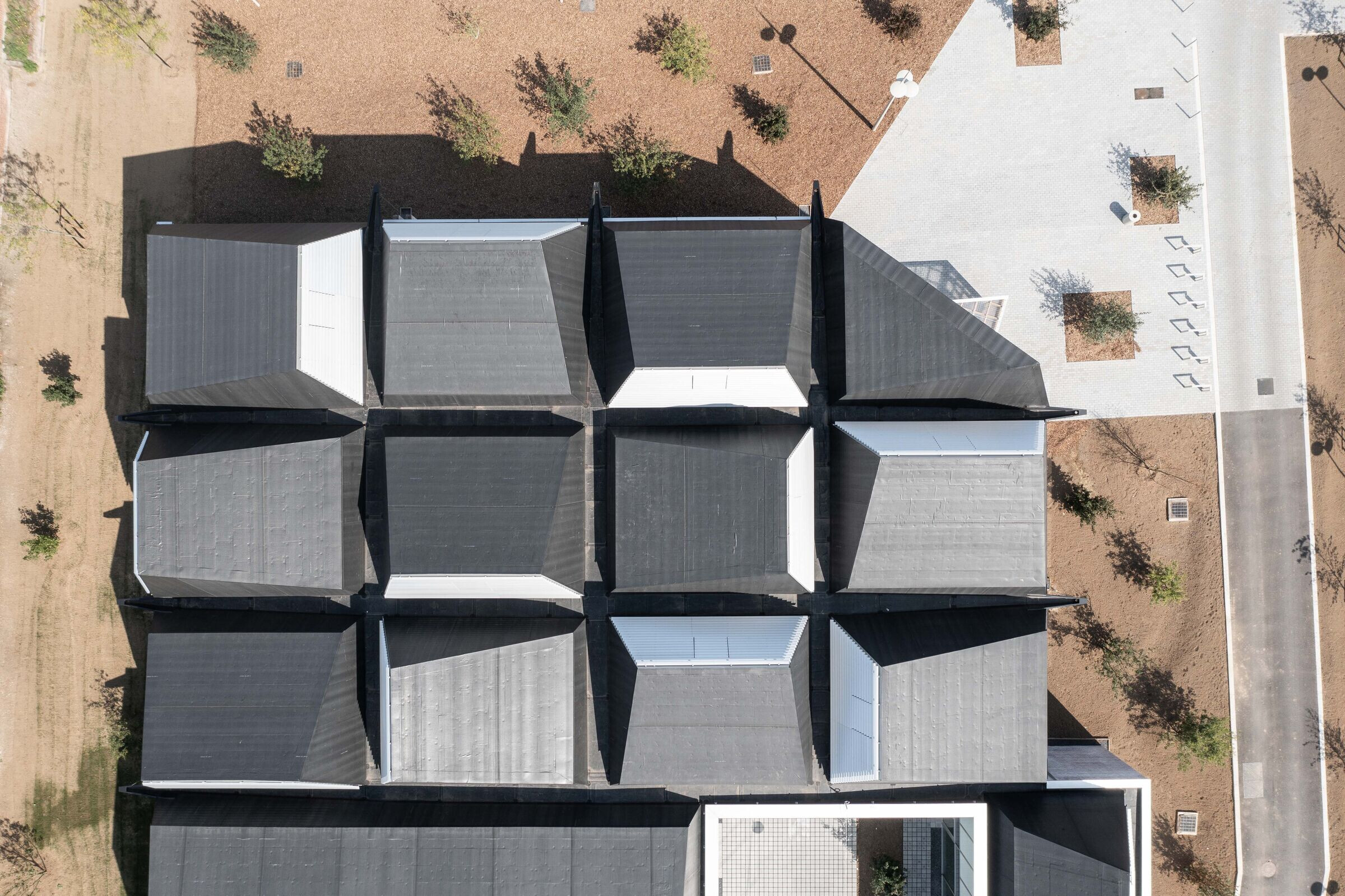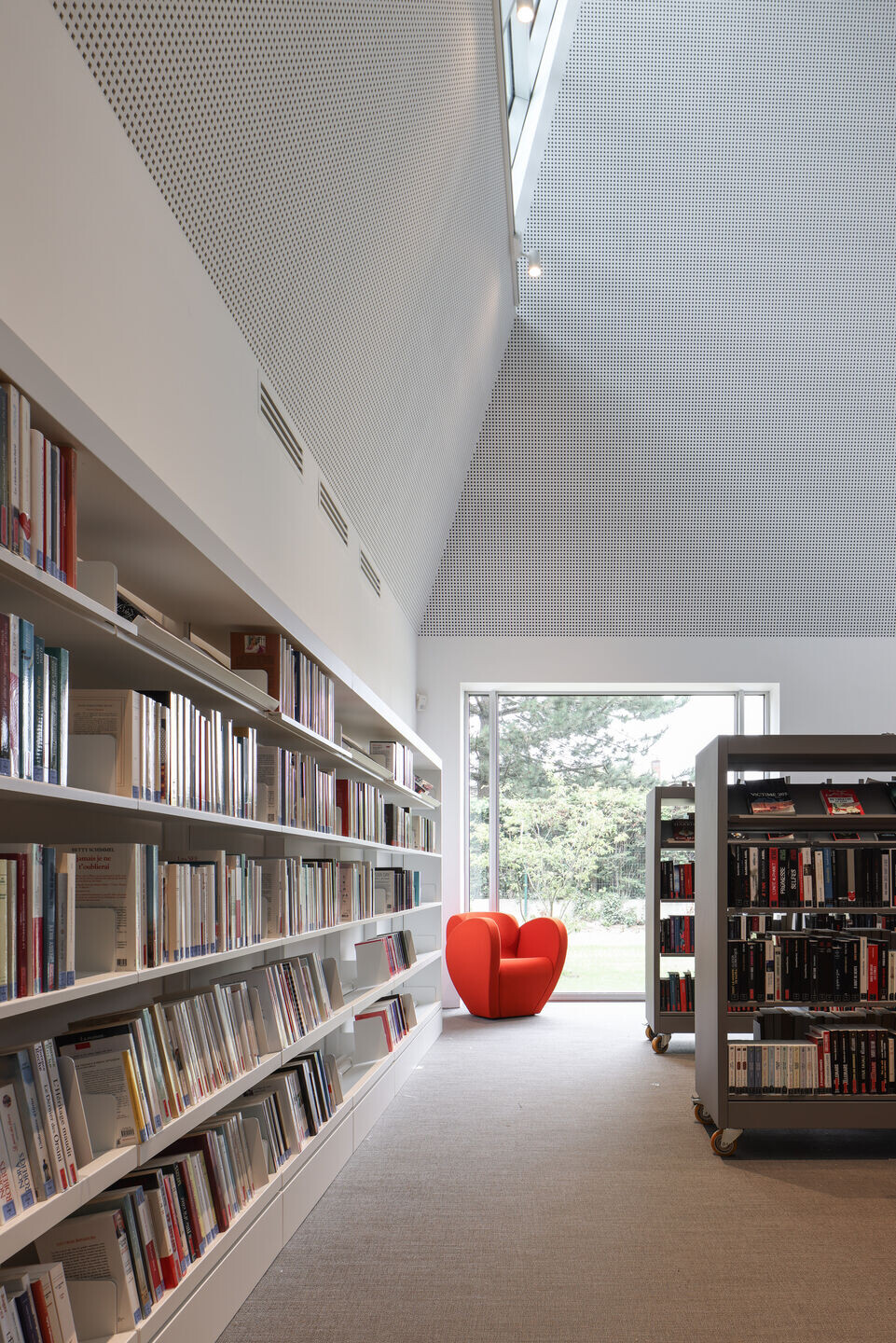 The purpose of the competition was the rehabilitation of a 1,200sqm deserted shopping mall and its parking lot. The back of the land gives access to the community hall.
The project hosts a third-party media library :
• a media library of 731 Sq. m.,
• an cooking workshop of 46 Sq. m.,
• an auditorium for 150 people of 152 Sq. m.,
• staff facilities (offices, storage, staff area) and technical rooms of 191 Sq. m.,
• a shared patio of 110 Sq. m.,
• outdoor spaces (square, parking lots, gardens) of 6,753 Sq. m.
The project thus aims to transform a «temple of consumption (the existing commercial center) into a «cathedral of culture»; not in the sense of replacing one with the other, but by taking the best of both.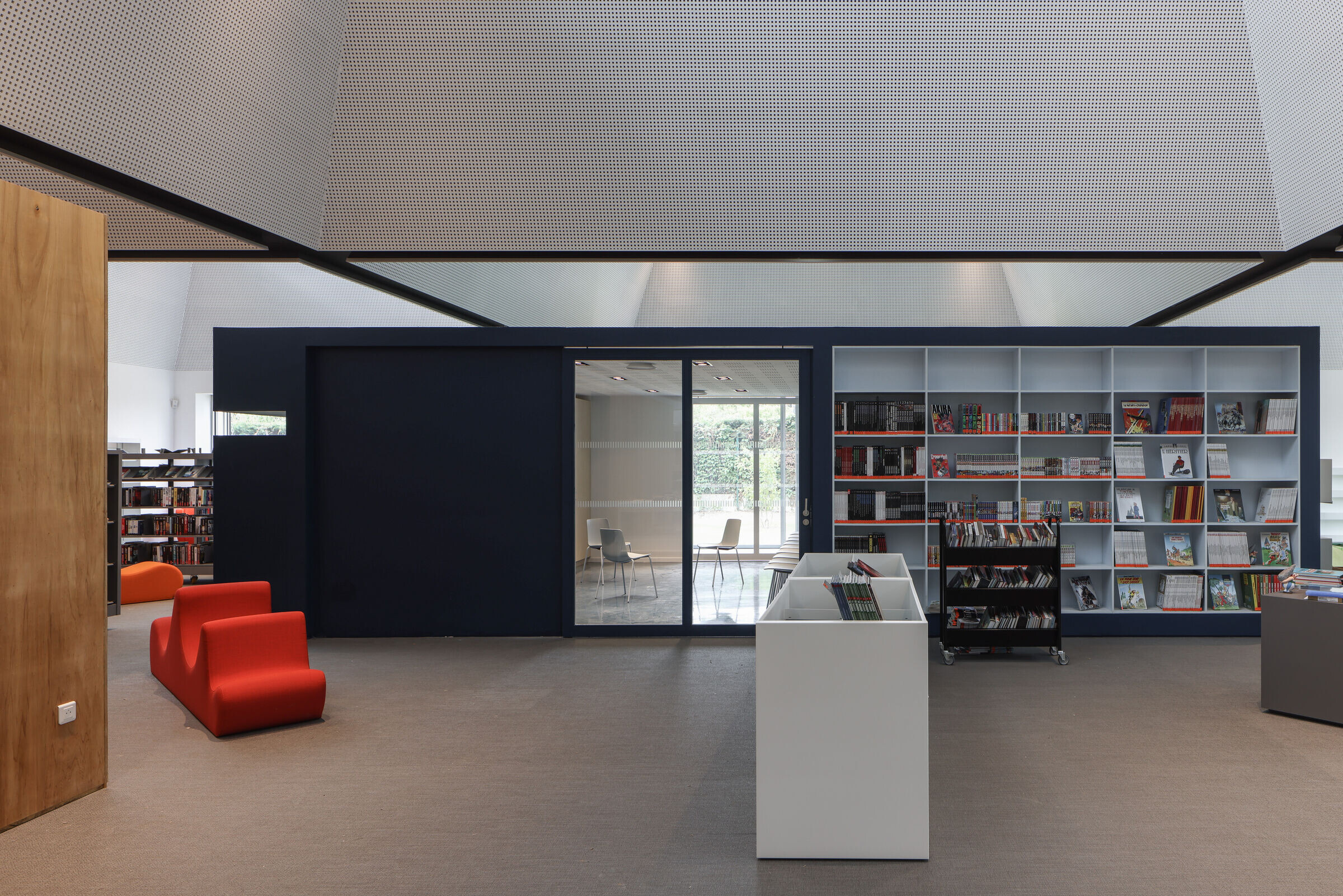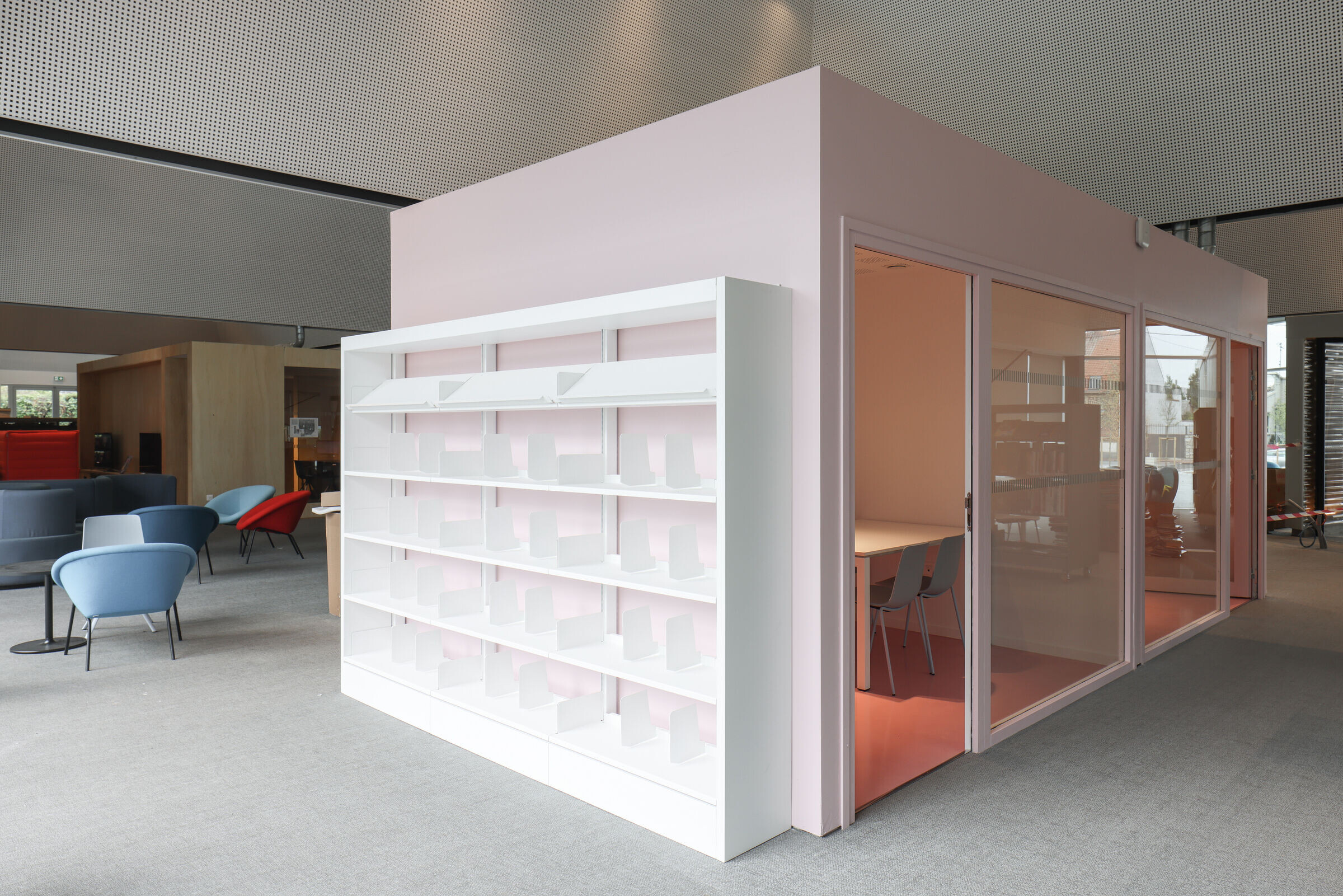 Within the rehabilatation context, the project preserves the qualities of the mall. It was though necessary to improve its design in order for it to become a public facility: light, views to the outside, comfort, quality of spaces as well as creating a strong architectural identity.
Because the structure of the existing building could not support a complete insulation upgrade, only a few masonry walls and the lower slab were kept. A new project is created within this enclosure and on the basis of a volumetric shape that refers to the surrounding duplex houses in the neighbourhood: a system of shells is set up in order to optimize the internal acoustics (large scale egg shaped box). Visible beyond the existing walls , they create and reveal a new identity to the building.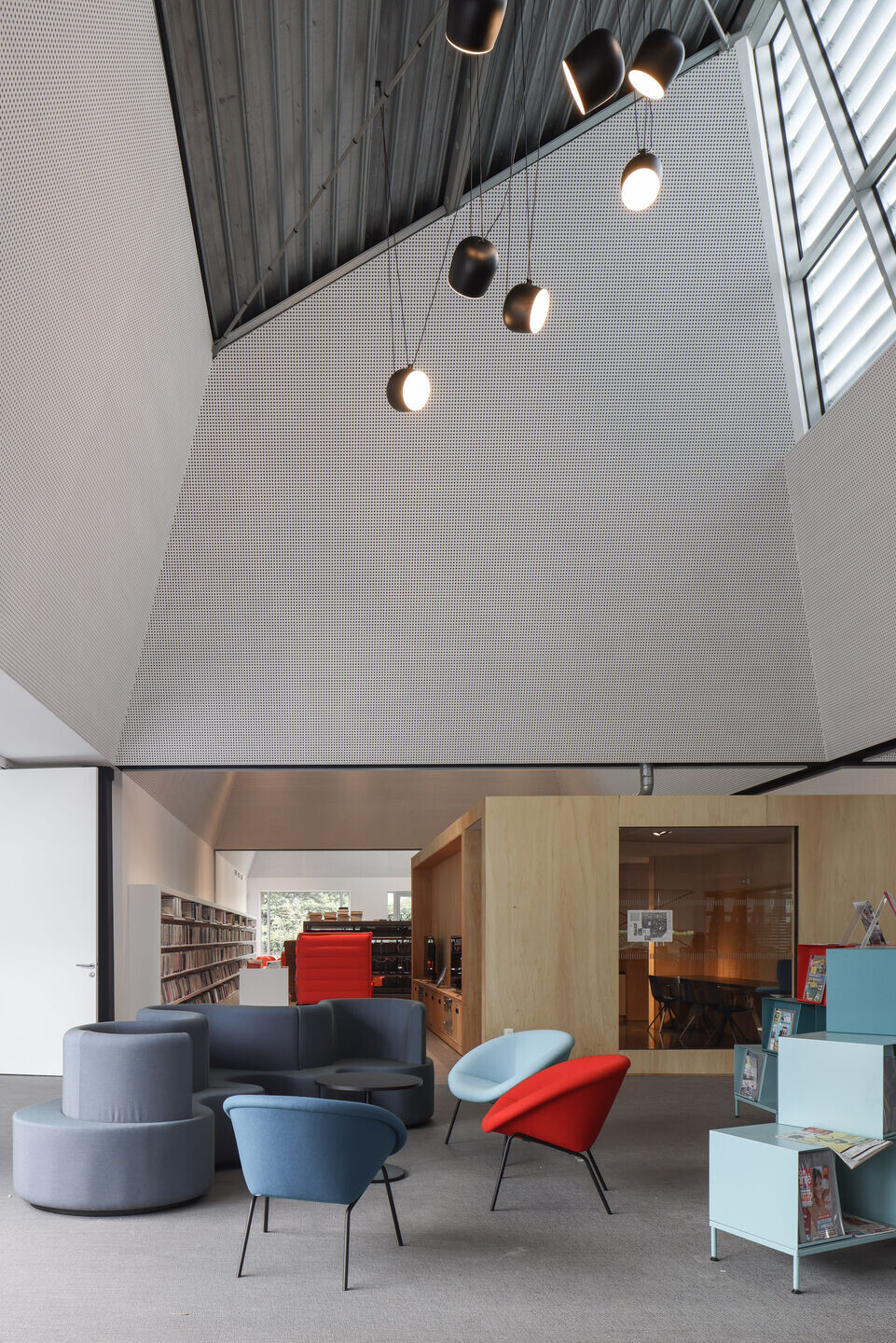 The shells are all identical; they are simply rotated in relation to each other so that the glazed panels placed on the highest faces, ensure natural ventilation, bring natural light into the heart of the media library and provide various views such as the sky, the trees, the church tower, etc.
The project is also inspired by the qualities of the original commercial building, namely the large surface area it provides and the freedom of design it offers by the absence of any load-bearing elements over large distances. Inspired by the original structure free of load-bearing elements, the new metal framework carries the entire roof, including 750 Sq. m. without intermediate support, thus ensuring a very high degree of flexibility of use and possible programmatic reversibility.
The rainwater drainage system between the shells extends with overhanging metal gargoyles that waters the surrounding green spaces.