MEATliquor and Shed mark 10 year partnership that kick started the rock 'n' roller burger revolution and gave the pimped up pattie a home
Hailed as the bad boy burger behemoth of London, MEATliquor and Shed launch their latest restaurant together in Clapham Old Town, London this month (Oct 21). This marks 10 years since the original standard bearer of the burger revolution partnered with the creative minds of Shed to create a permanent home for them.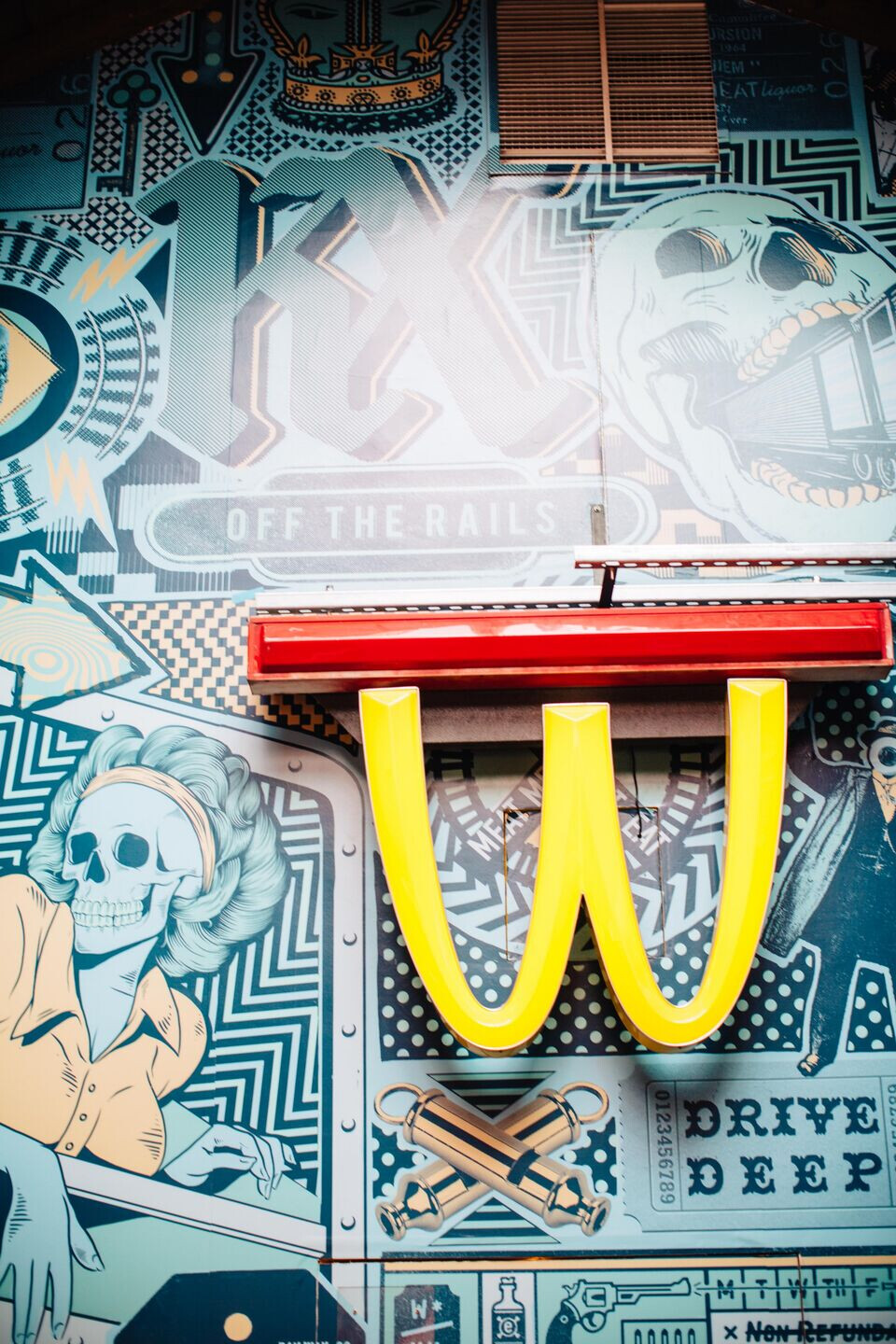 The original brief 10 years ago was simple: to become the world's best burger eatery. For Scott Collins, the founder of MEAT, this meant iconic design that screamed all things Anarchic, a nod to CBGB with a big undercurrent of Hunter S Thompson. Shed was the perfect studio to execute it, blowing the design doors right off the anarchic punk diner they reimagined for MEATliquor's first home on Wellbeck Street.
Fast forward a decade and the original pop up in a disused pub seems a fond but distant memory, Shed has since led the design revolution of the brand for 16 more unmistakable restaurant destinations around the world.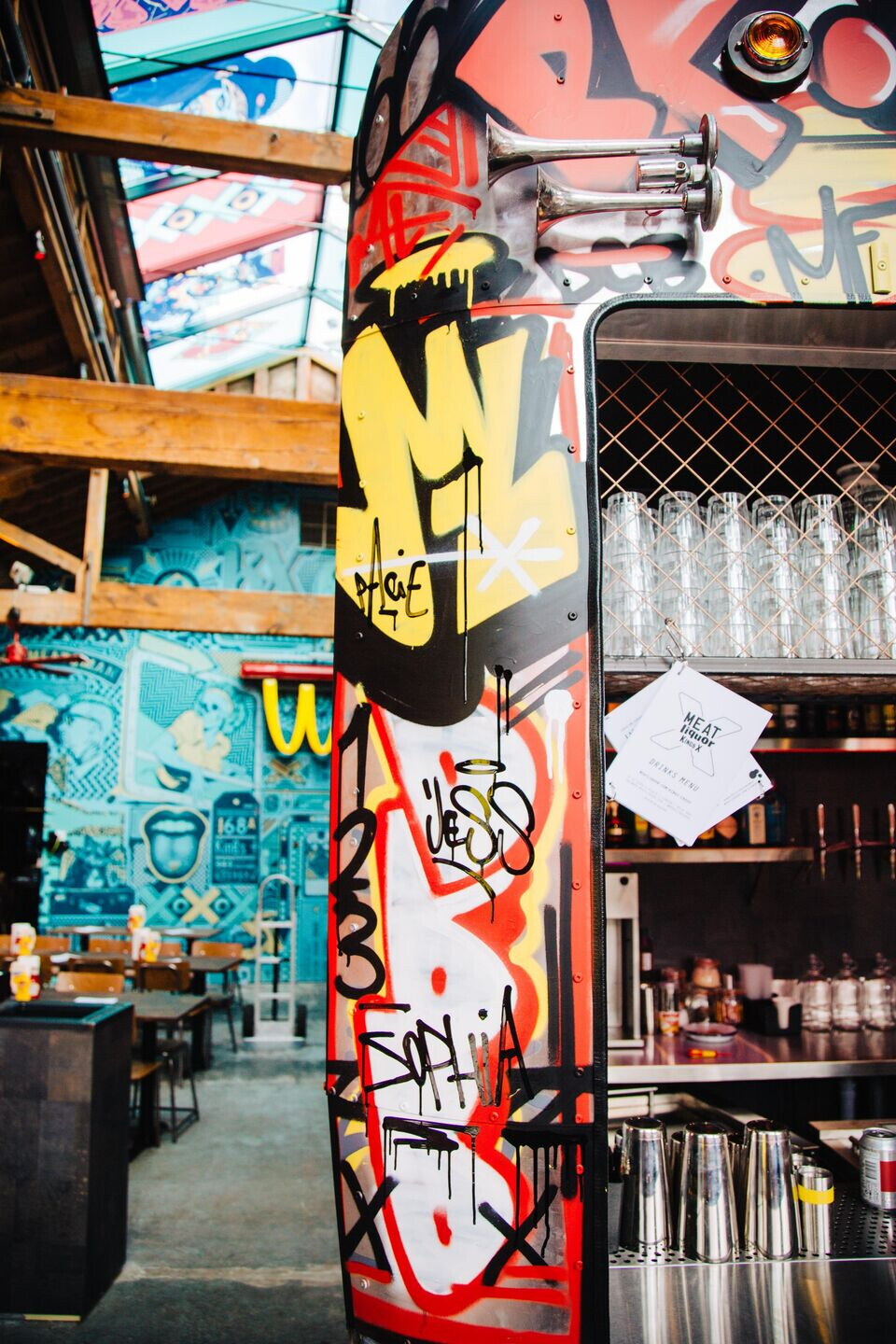 MEATliquor & Shed have stamped an unforgettable style into Burger folklore. A journey that charged out of London to Singapore and back again. Narrative varies but attitude is the same: pseudo Sistine chapel, a George Orwell garage, debauched seaside pier, and a sea shanty in Singapore. The partnership has seen the brand grow into a chain of highly successful restaurants, a broadcaster with its own radio station and a bowling Alley.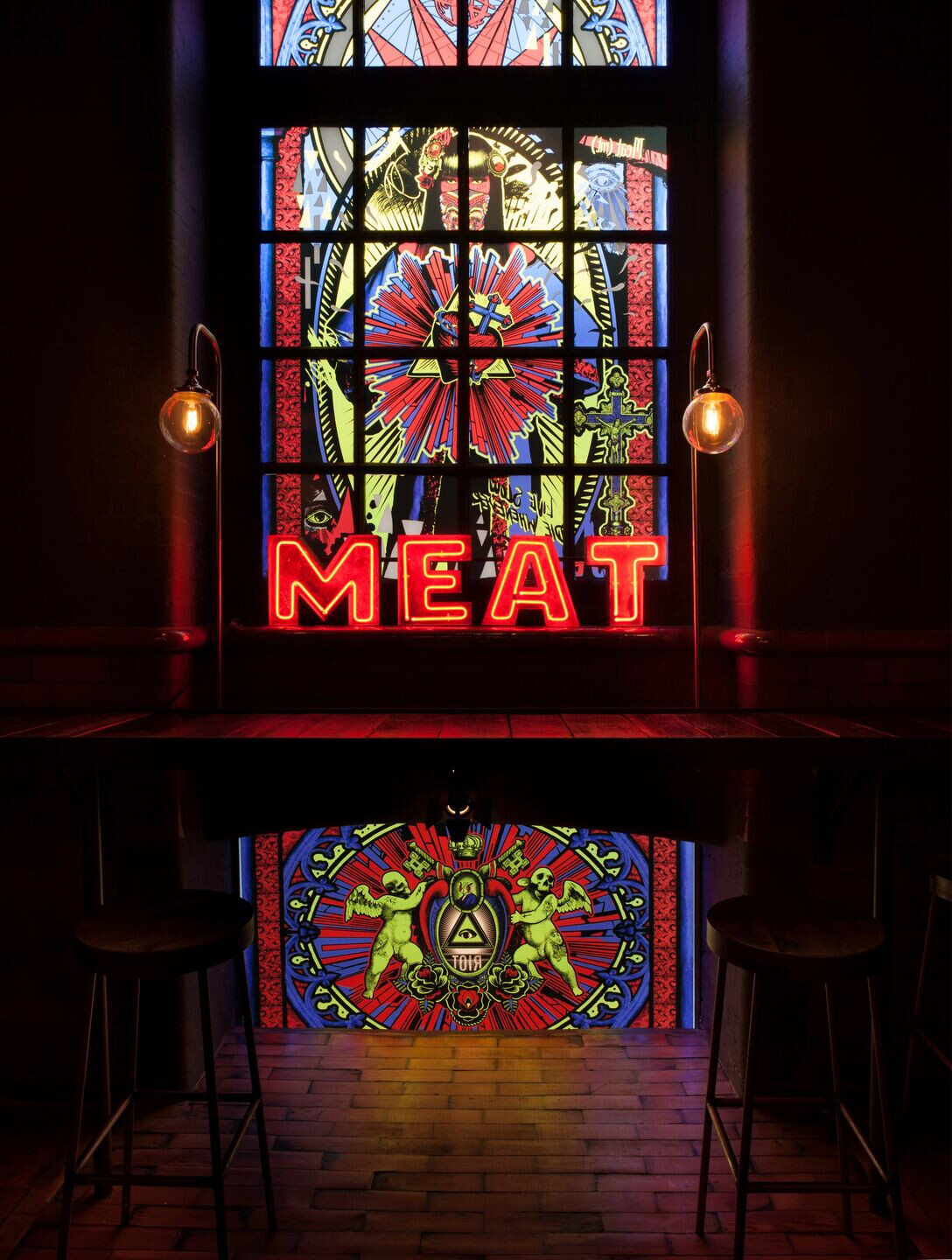 Shed's interior concept remains the same and has simple ingredients: a unique idea for each site born of location, a large portion of debauched anarchy and a no-nonsense approach to the operations. This gave Shed the latitude required to develop a visual language now synonymous with MEATliquor and the opportunities to evolve the brand as success kept coming for the chain.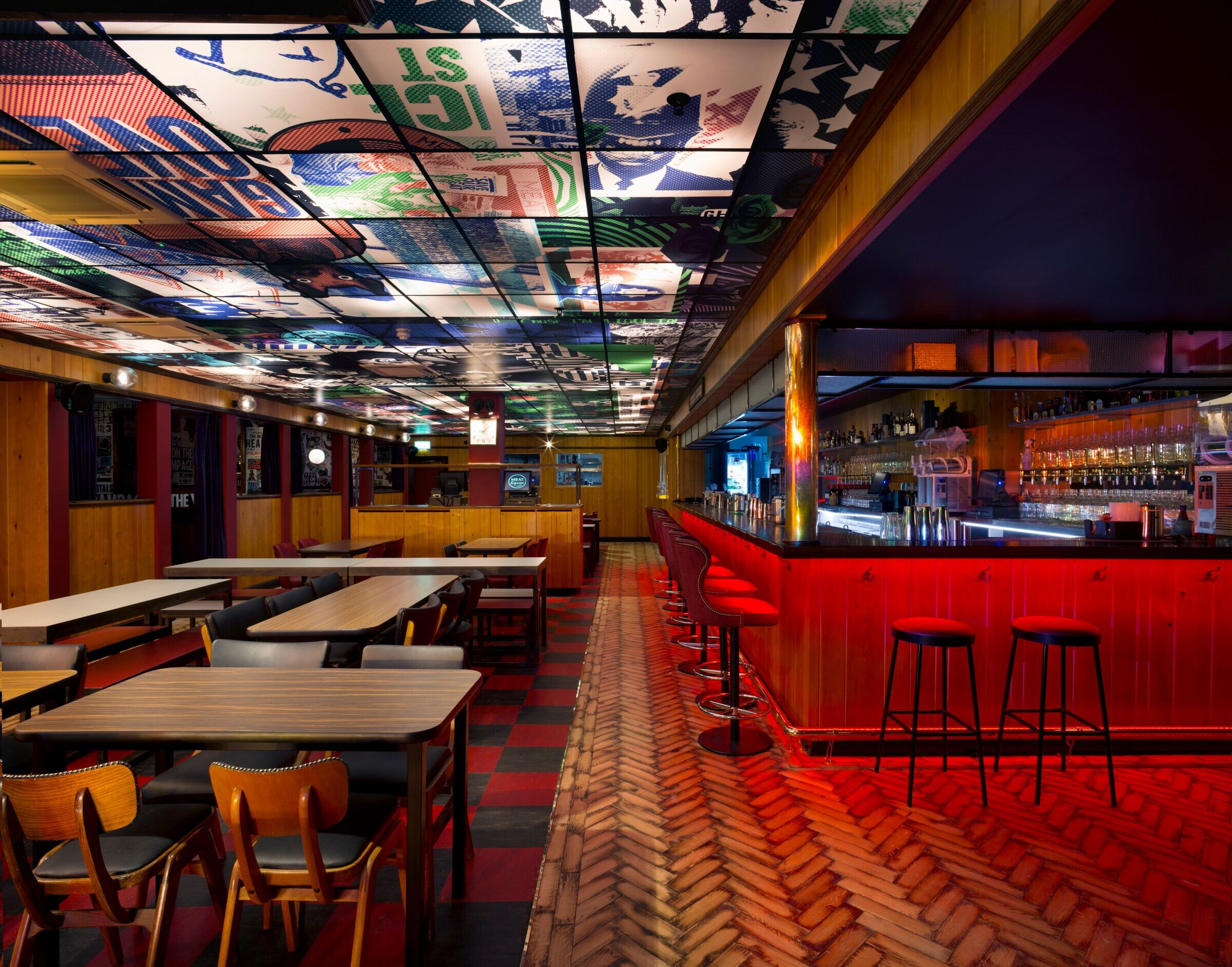 The latest opening in Clapham Old Town, SW4, in October 2021, stays true to the original design concept. Bright graffiti signage on arrival invites diners to 'sin along with the Common people', the site slogan bespoke to its location. Upon entry, MEATgoers will undergo a sensory overload packed in amongst two split-level bars, an expansive 170-cover dining area and outdoor garden space, the all-important 'poke for Jägermeister' table buttons, five large sport screens and live music events including DJ nights at the weekend.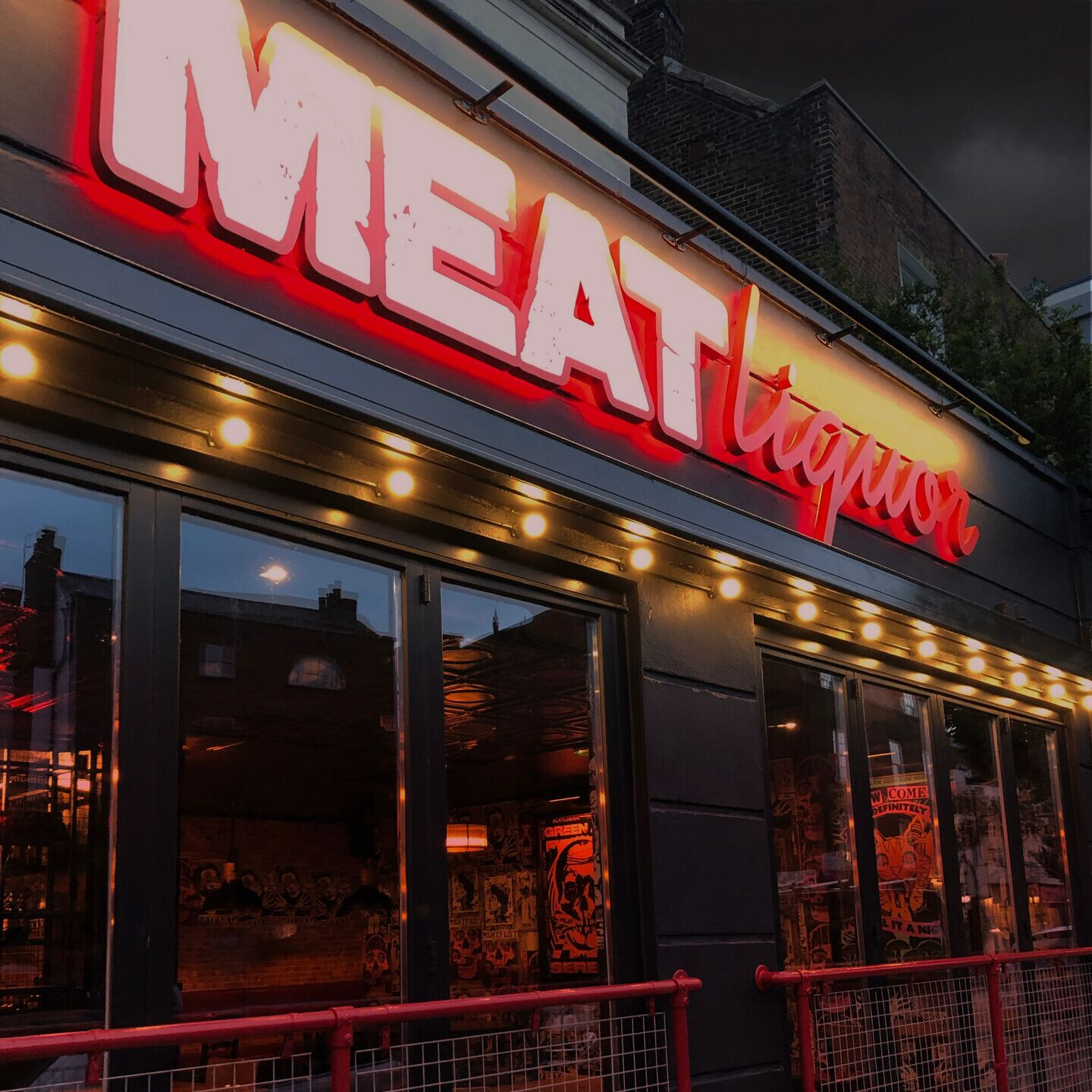 Scott Collins Founder of MEATliquor says, "Shed nailed it on the first site and have been part of our team for a decade. Their design has become synonymous with MEATliquor, truly capturing the brand sprit from conception to delivery."