One of the main requirements for this apartment along Orchard Boulevard in Singapore is simply to convert the existing four bedrooms into two, plus one guestroom. With around 300 square-meters of space, we journey to discover a new kind of luxury that befits the unit and its neighbourhood.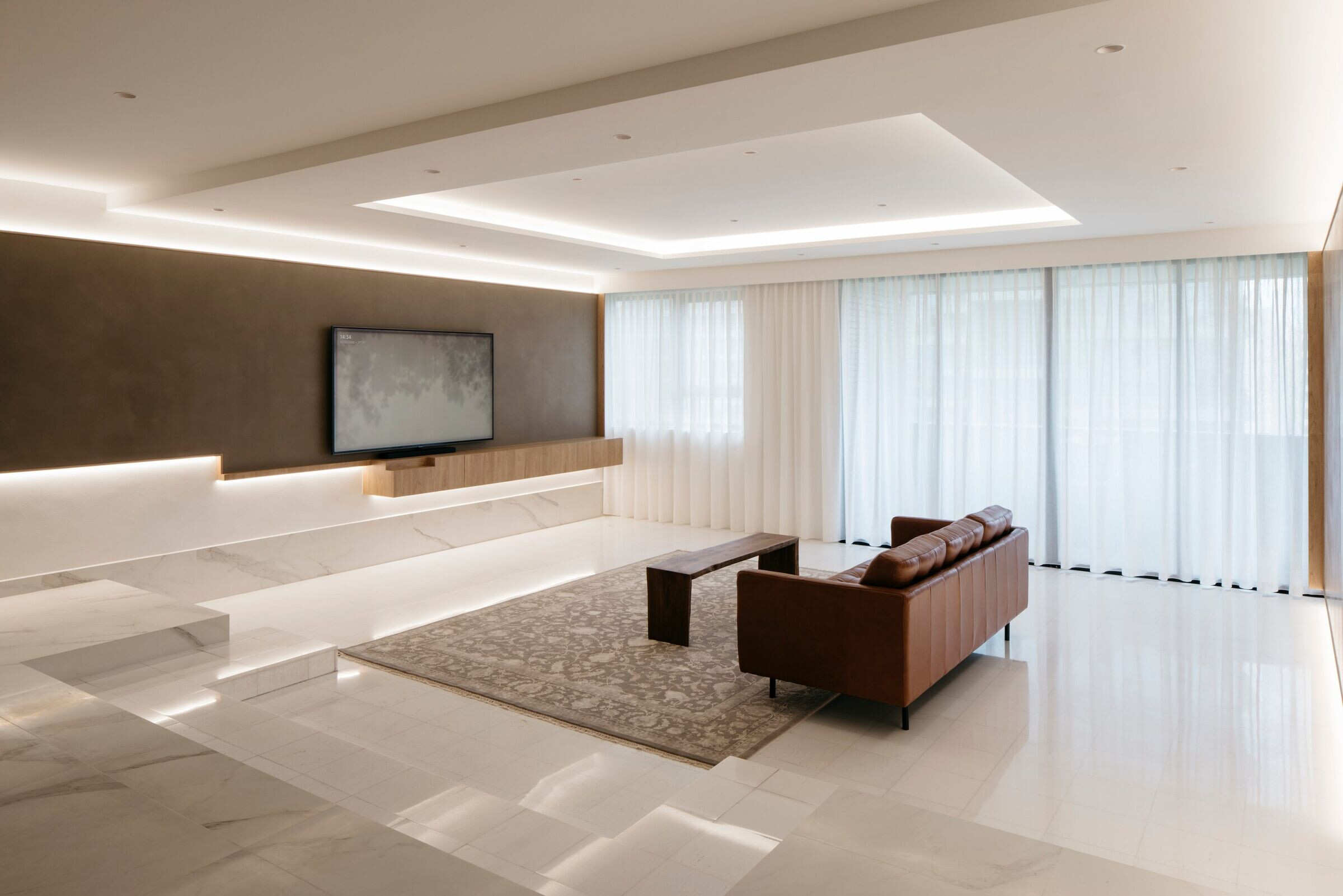 Our design approach to this brief is one of reduction.
We subtracted a corridor to the edge of the apartment to introduce an additional source of daylight. This boulevard of light is lined in fabric that evokes the subtlety of rice-paper, which on closer look reveals its intricate triangular weaves. Concealed doors, guestroom sliding door and fold-down bed disappear into the walls.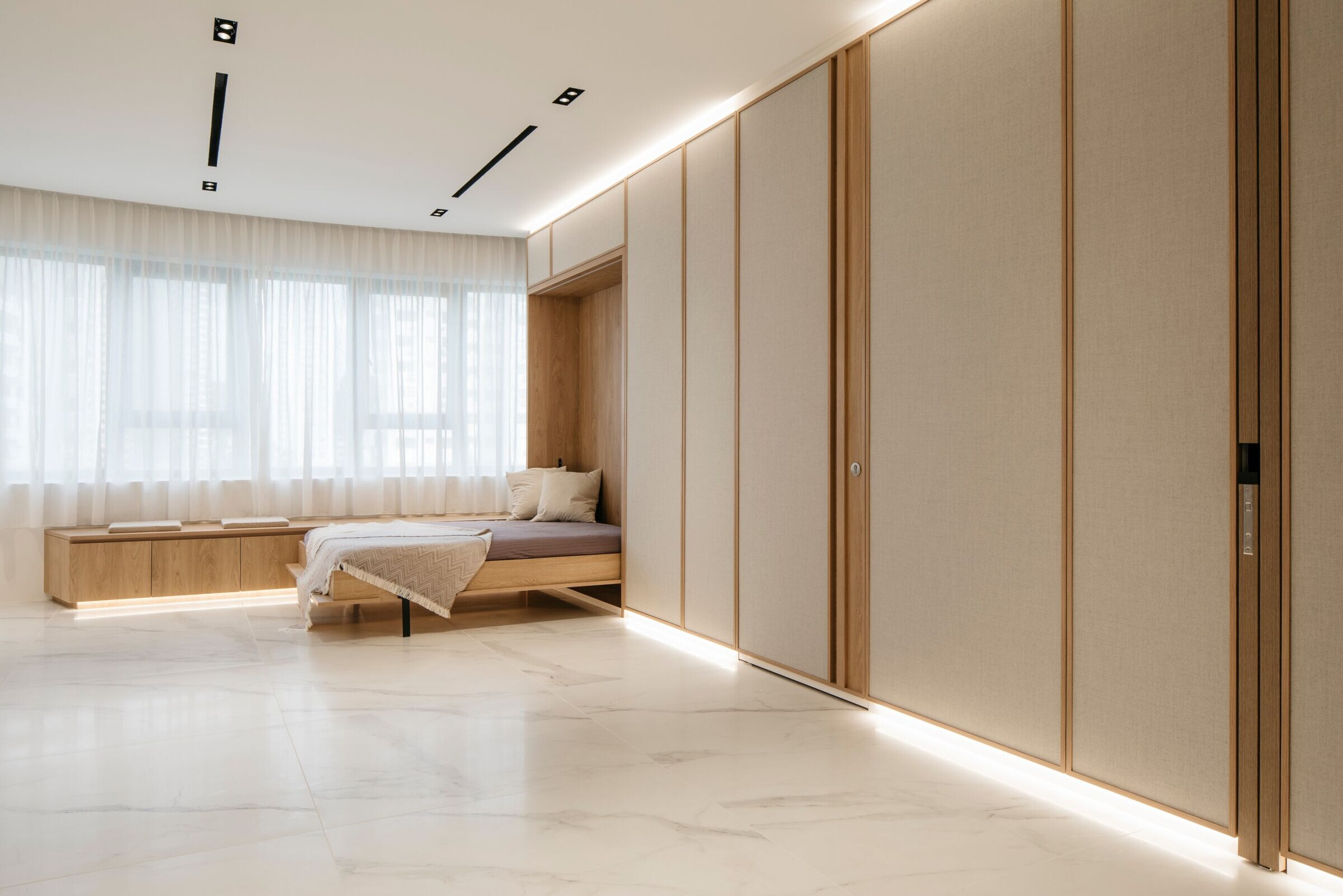 The skirting for the new floor tiles at the entry level continues across the lowered living room, as a datum line that accentuates the play of heights in flooring and wall panelling. This composition of undulating lines is echoed in the wall-mounted storage units and suggests a Mondrian-like sense of movement. The strict rectilinearity then contrasts with the radial structural walls on plan to approximate a curved entry-experience to the bedrooms, wardrobe and make-up areas.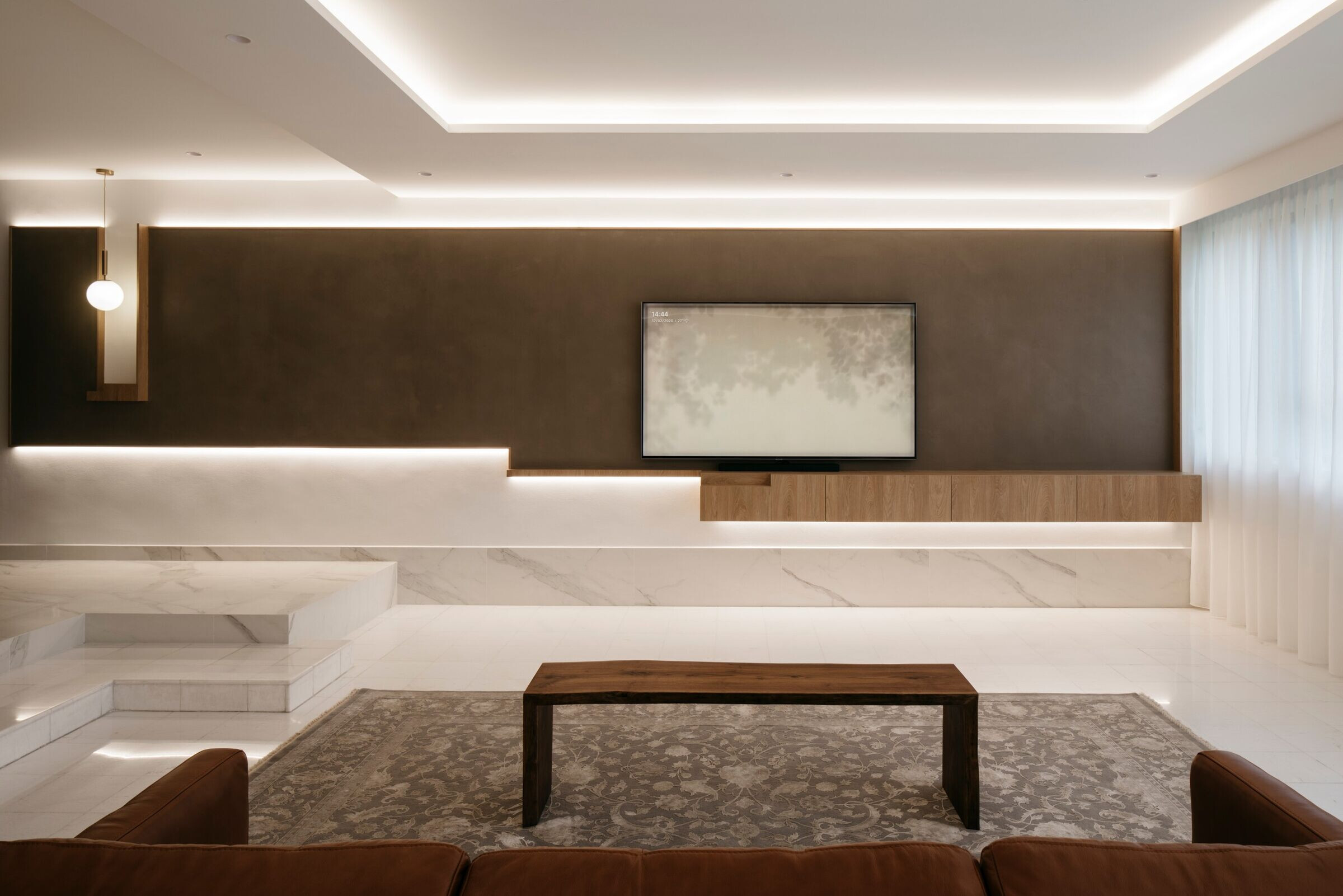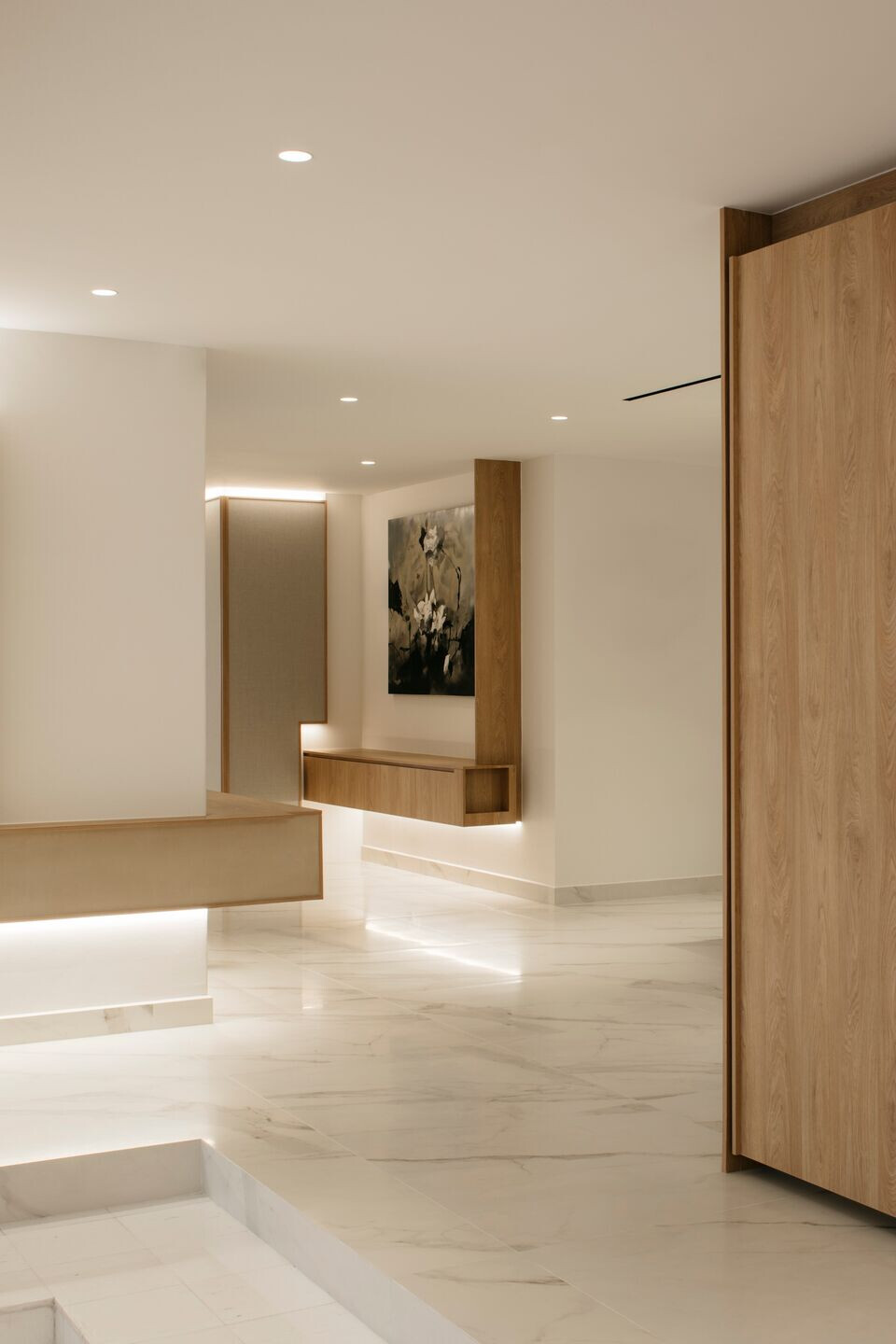 Soft glows in LED highlight the spatial geometry and craft a poetry of lights. If light and space constitute the fundamentals of dwelling, this design certainly dwells on the plentiful luxuries of space and light, creating feelings of vastness in minimalism, because less is always more.