As MBP is a global accounting firm in China, they have very unique aesthetic opinions. They not only have high requirements for the grasp of spatial functions, but also have strict standards for the collocation of color, soft decoration and materials.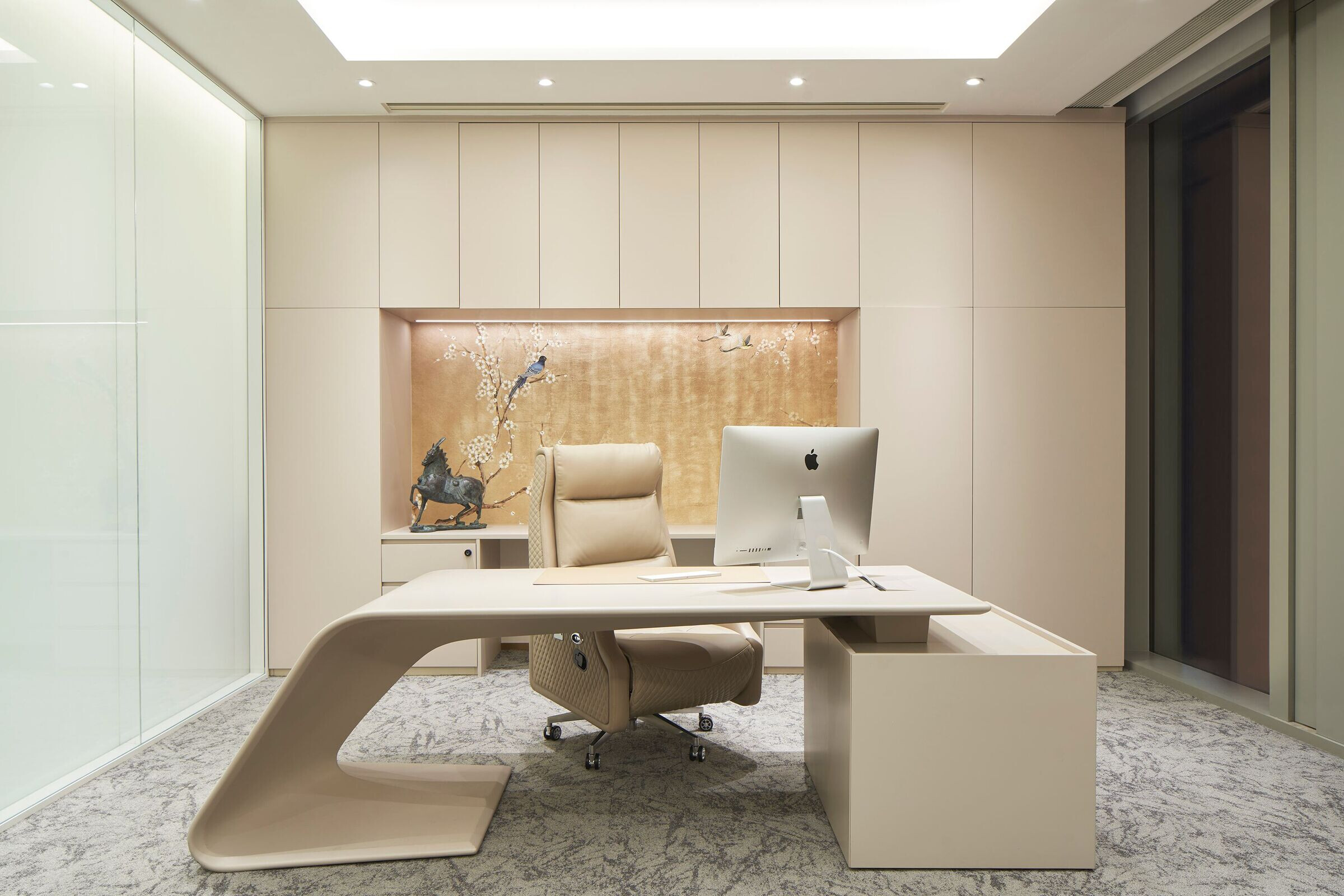 Through communication and collision with customers, we have gathered wisdom, and given the office a new life like improvement through refined design language and material application, which makes customers feel very satisfied.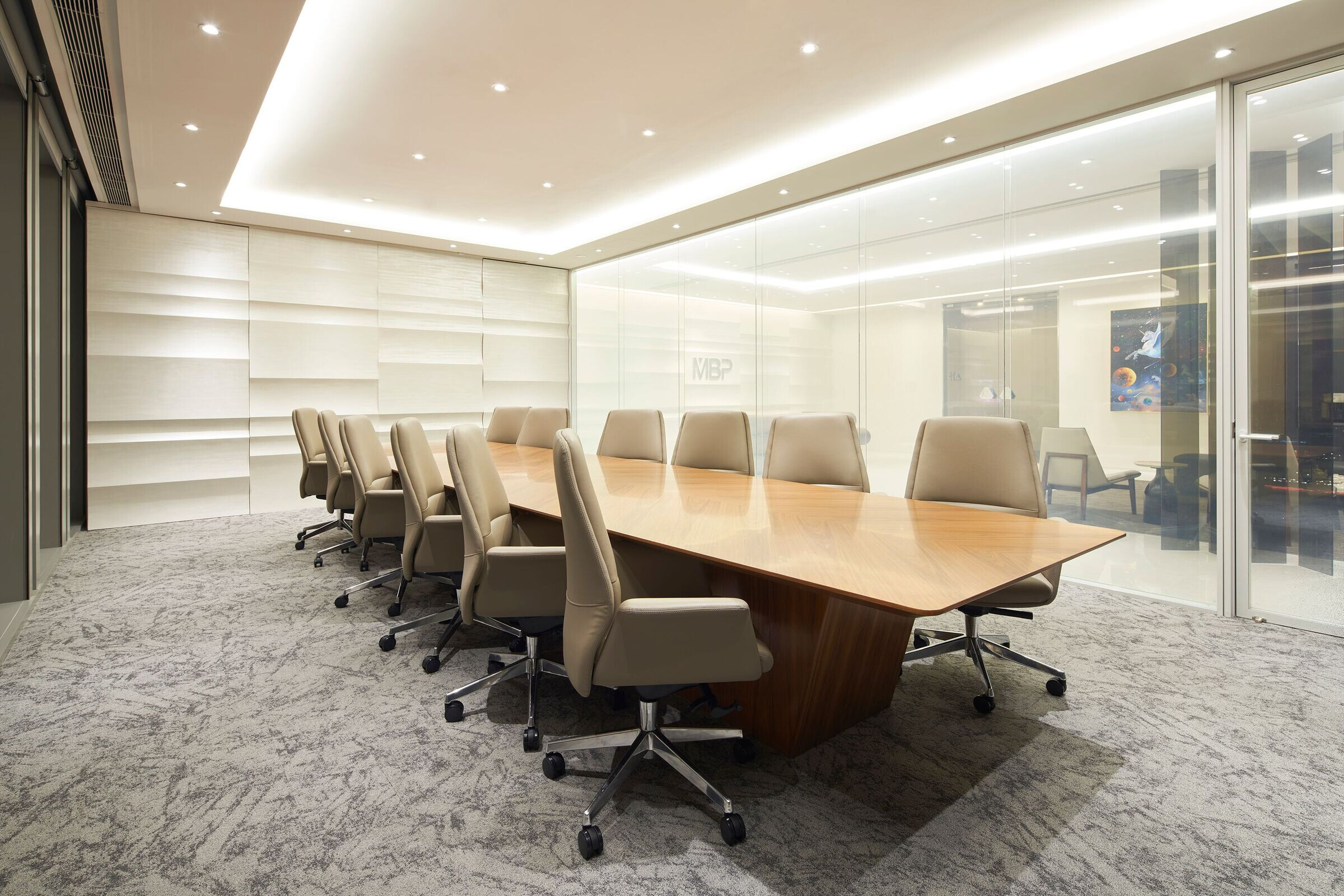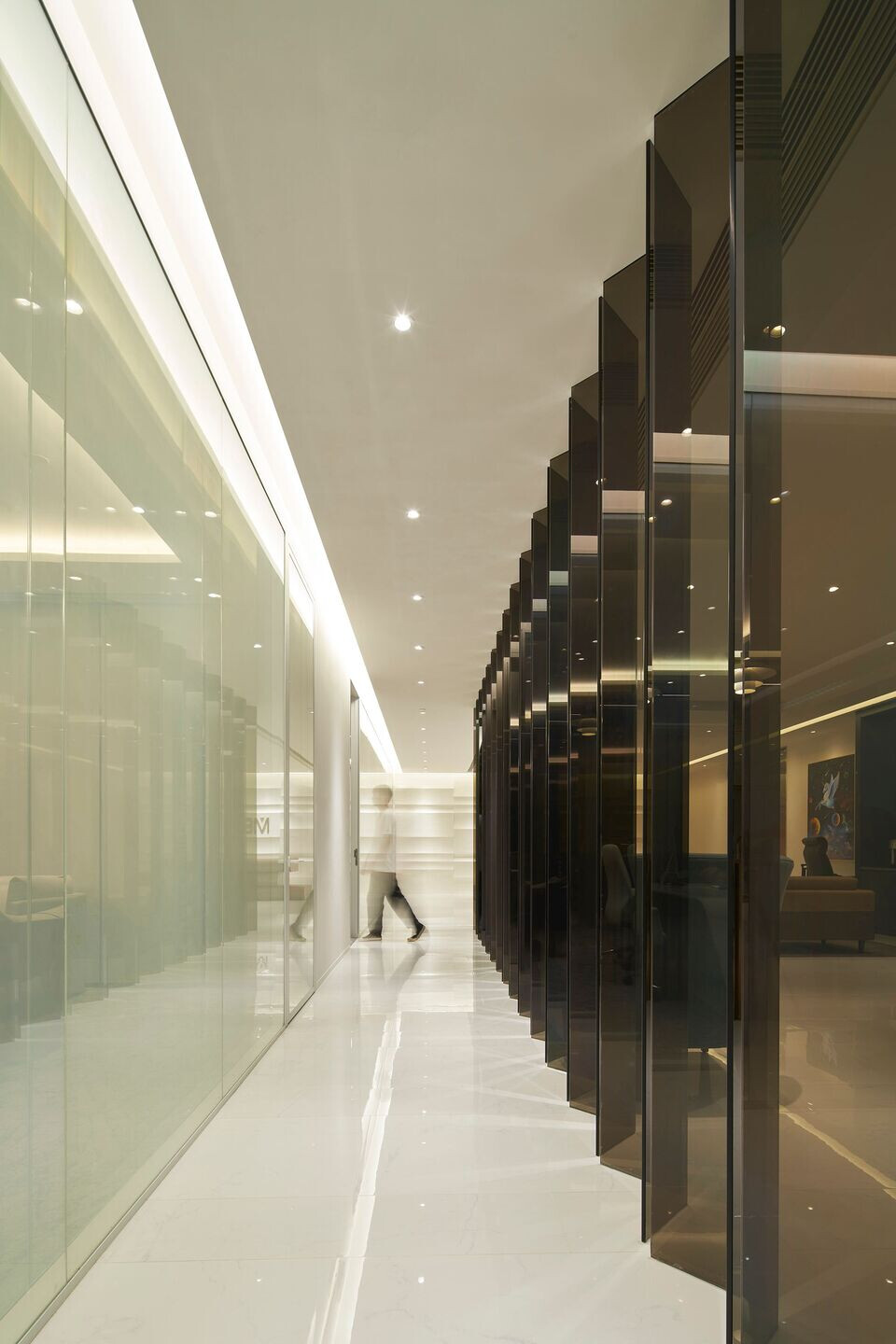 we have create a wave pattern logo feature wall, we use 6mm plywood bended onto the u shape structure frame, we use 200mm, 300mm, 600mm and 800mm H to be modular system. then combine together to become a feature logo wall, then we install the art paint on the logo wall.
Brands / Products
1. Flooring: carpet voxflor
2. Doors: double glazed door
3. Interior furniture: herman miller