I received a request from the owner of the boutique that he wanted to renew his shop completely. They have a lot of products to display and this has become the key to my design. As a solution, I installed hanger rails from the ceiling in order to keep more space on the floor. I considered the angle of the displays carefully too as the shop is located in a busy shopping mall where shoppers walk by from different directions.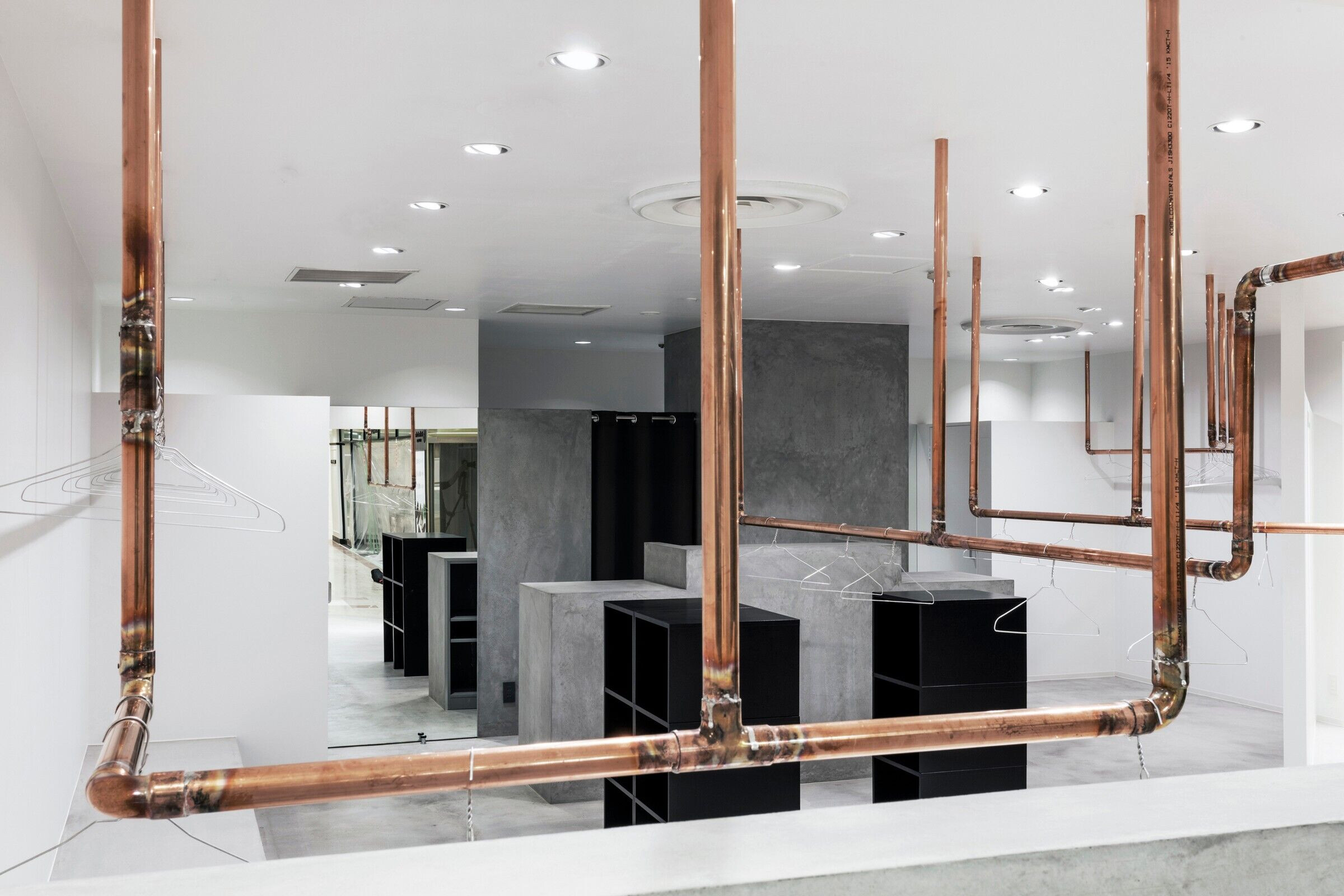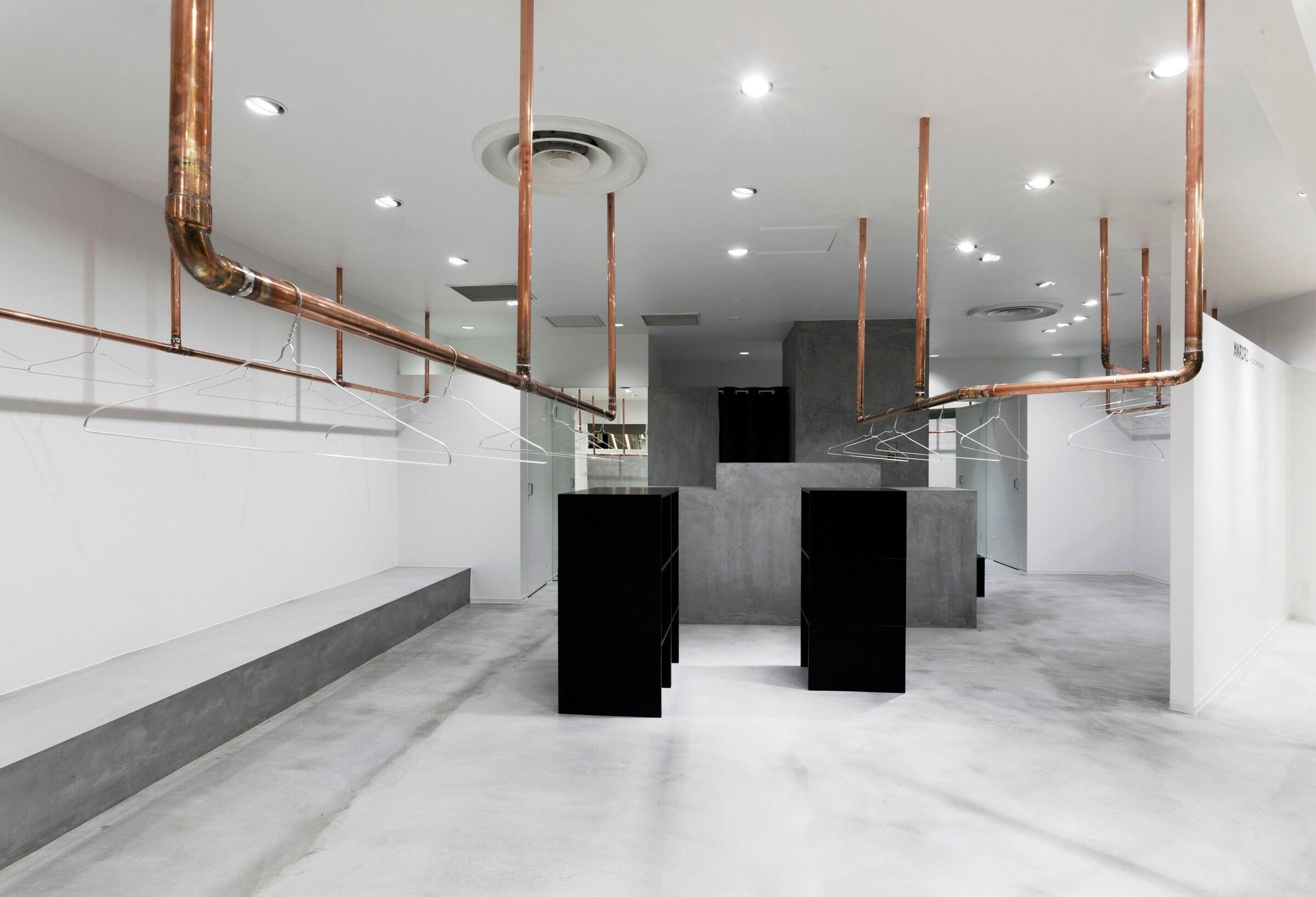 I also used movable shelves which will give more flexibility to display products. I used the mortar for walls in order to have a dynamic contrast with soft garments. This will help displaying the number of products neatly. The brass pipes installed on the ceiling remind people of the housing structure and play an important role to emphasise products against the mortar. The look of the shop encourages more people to come in.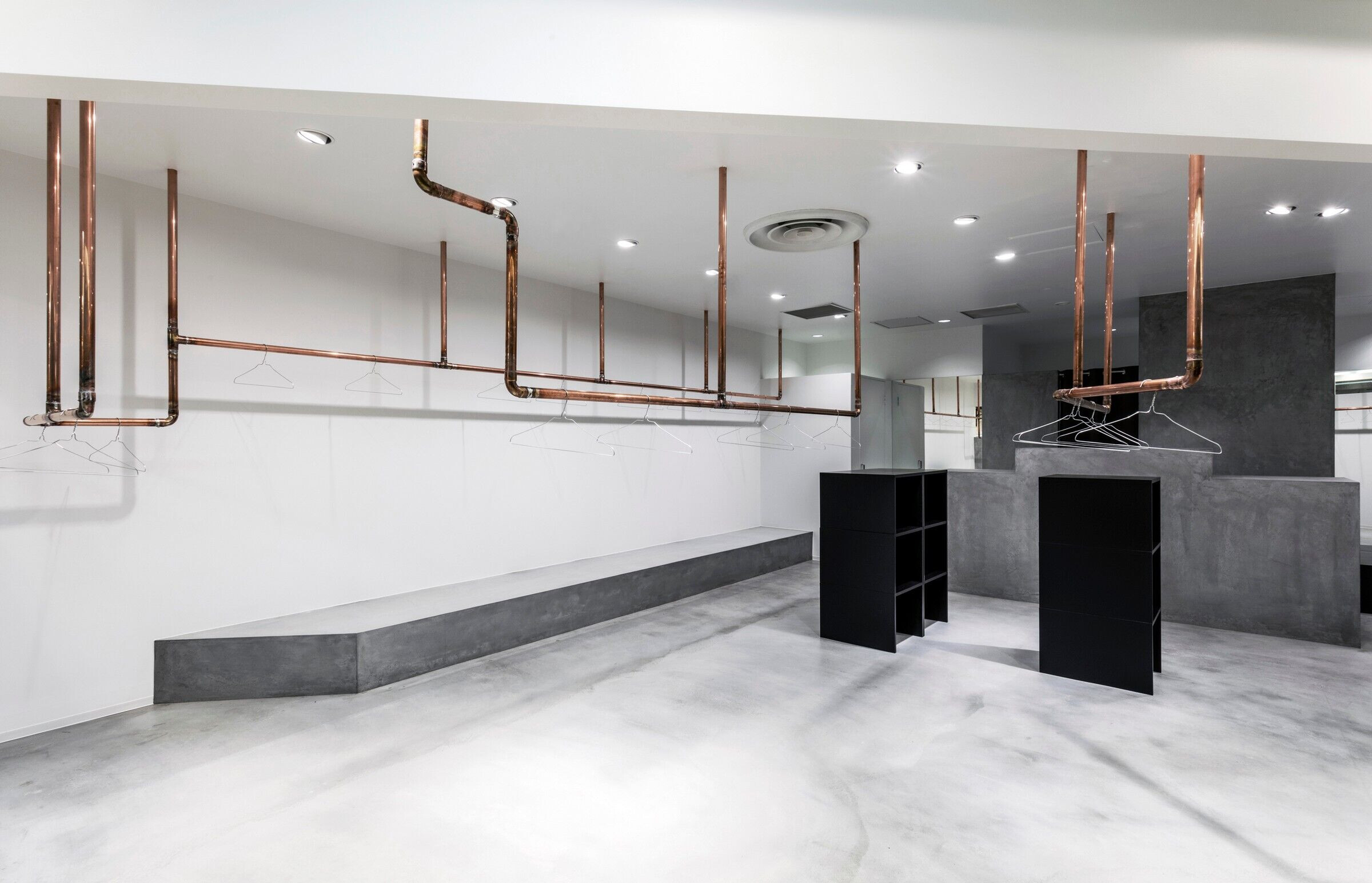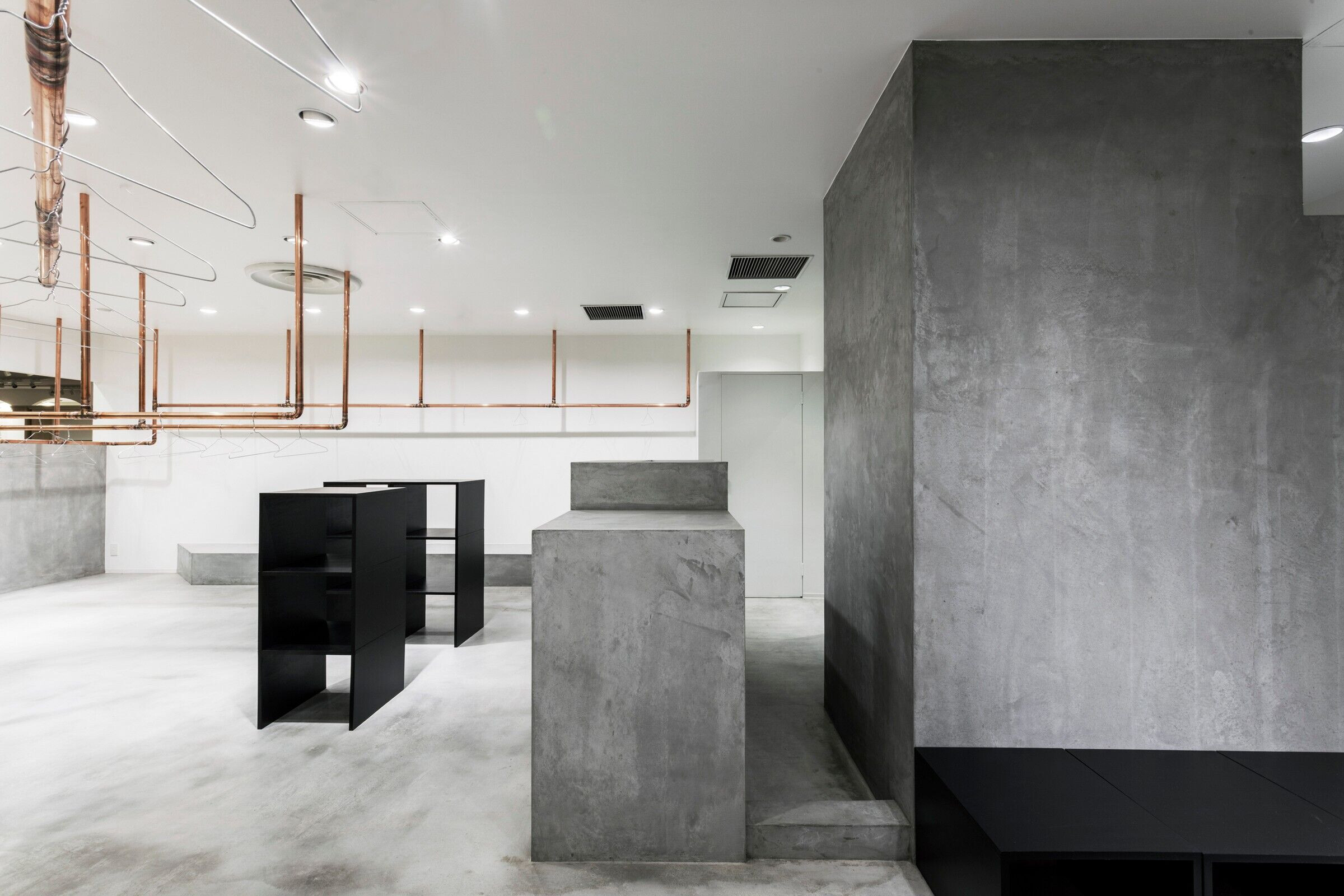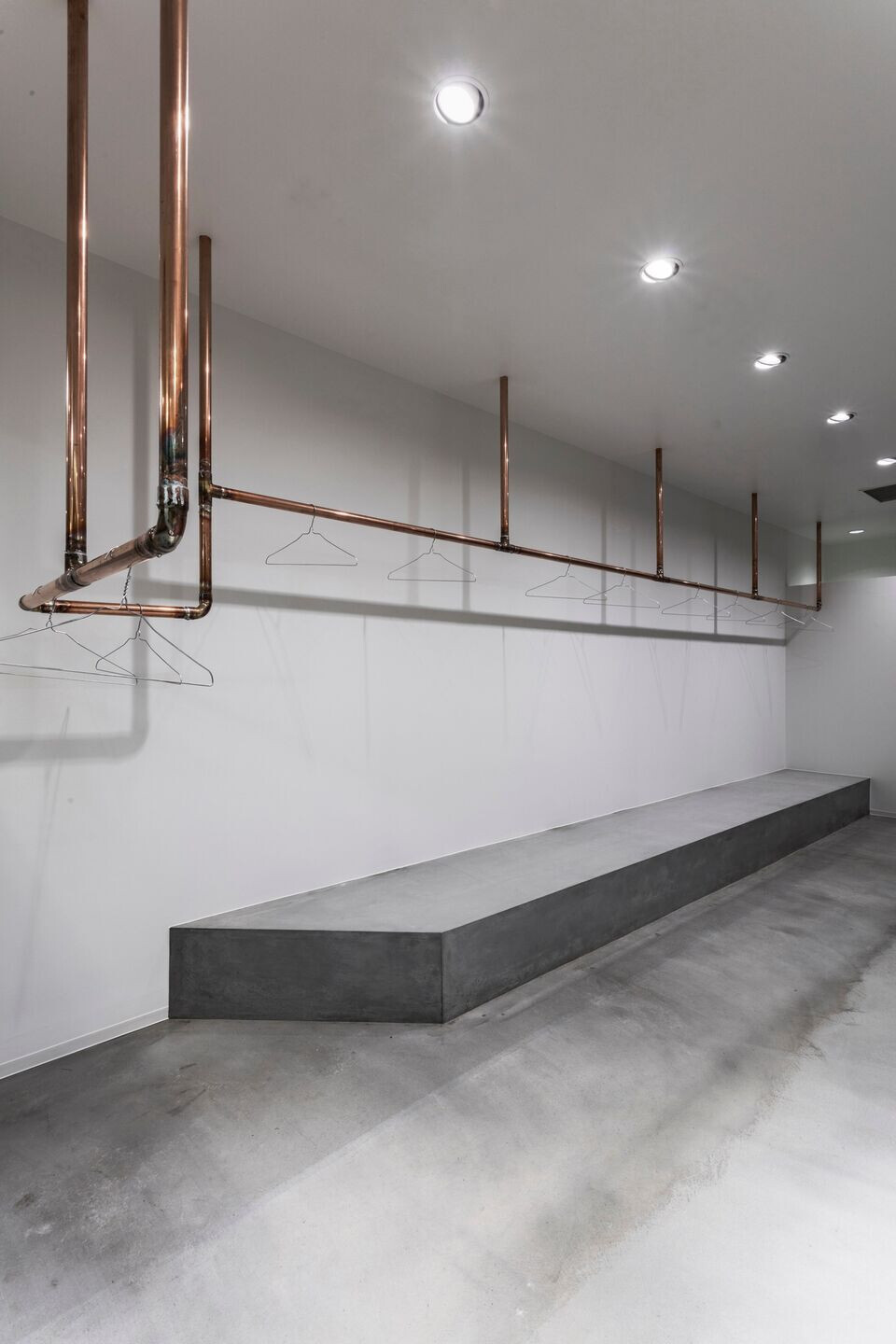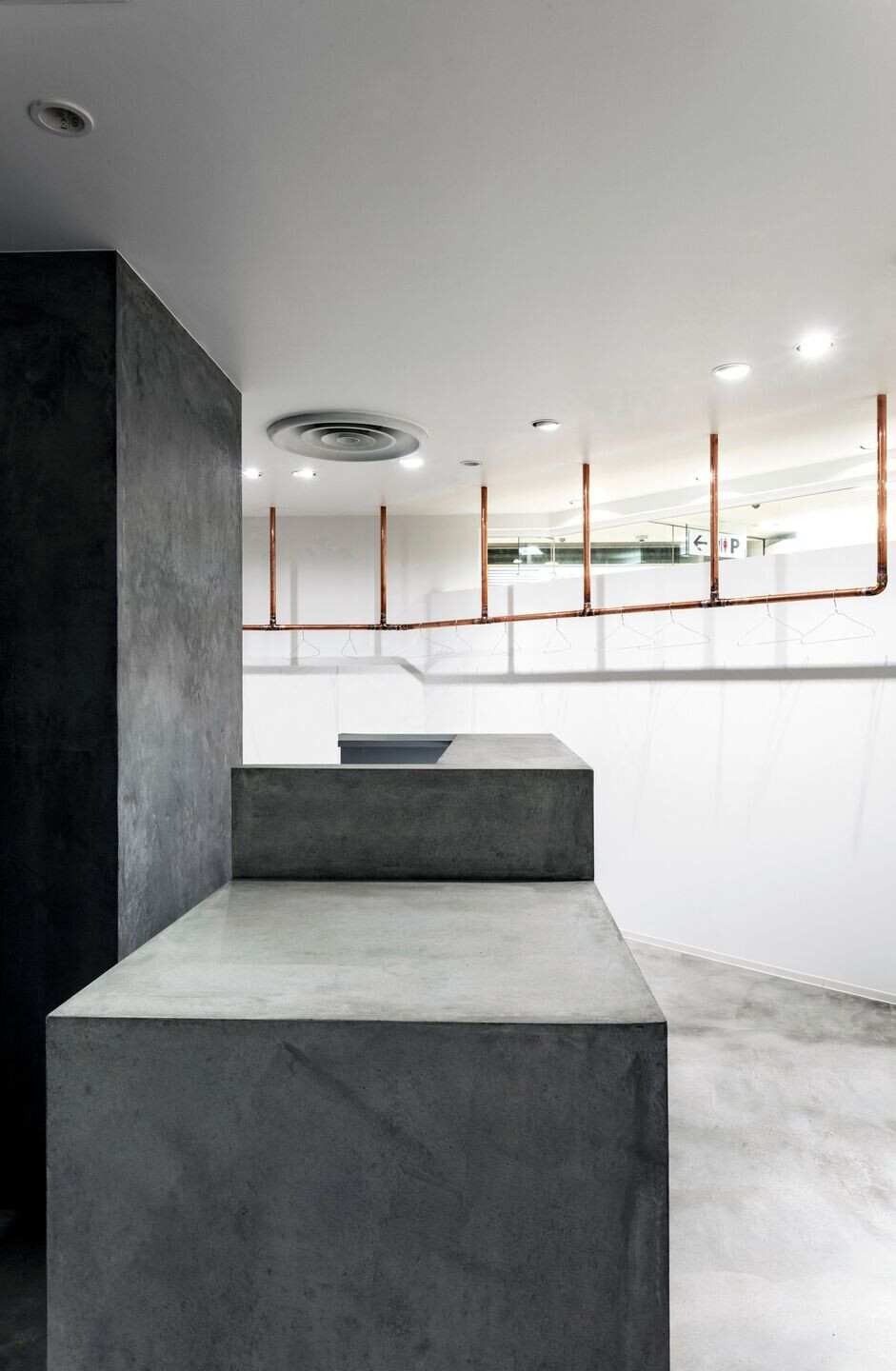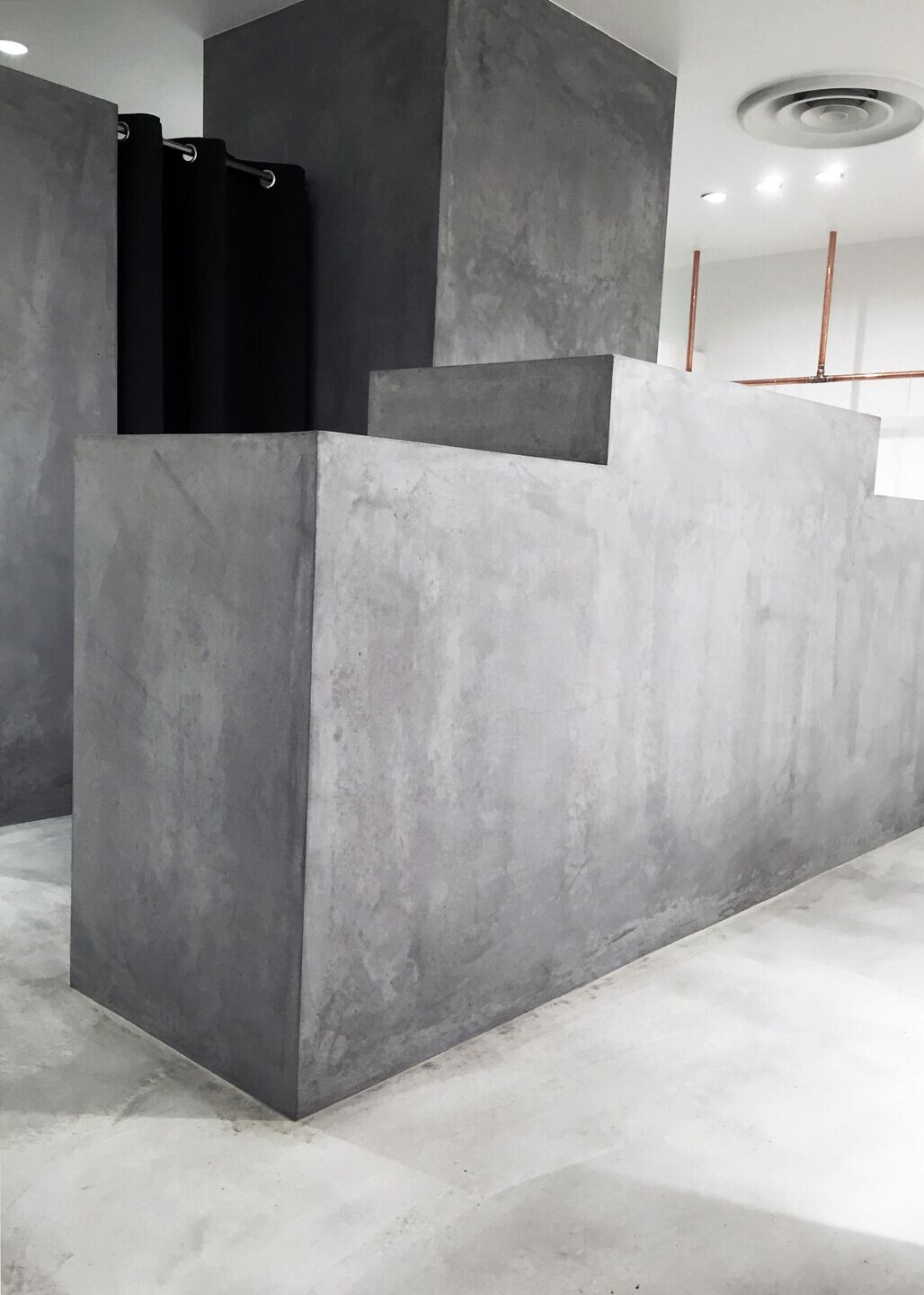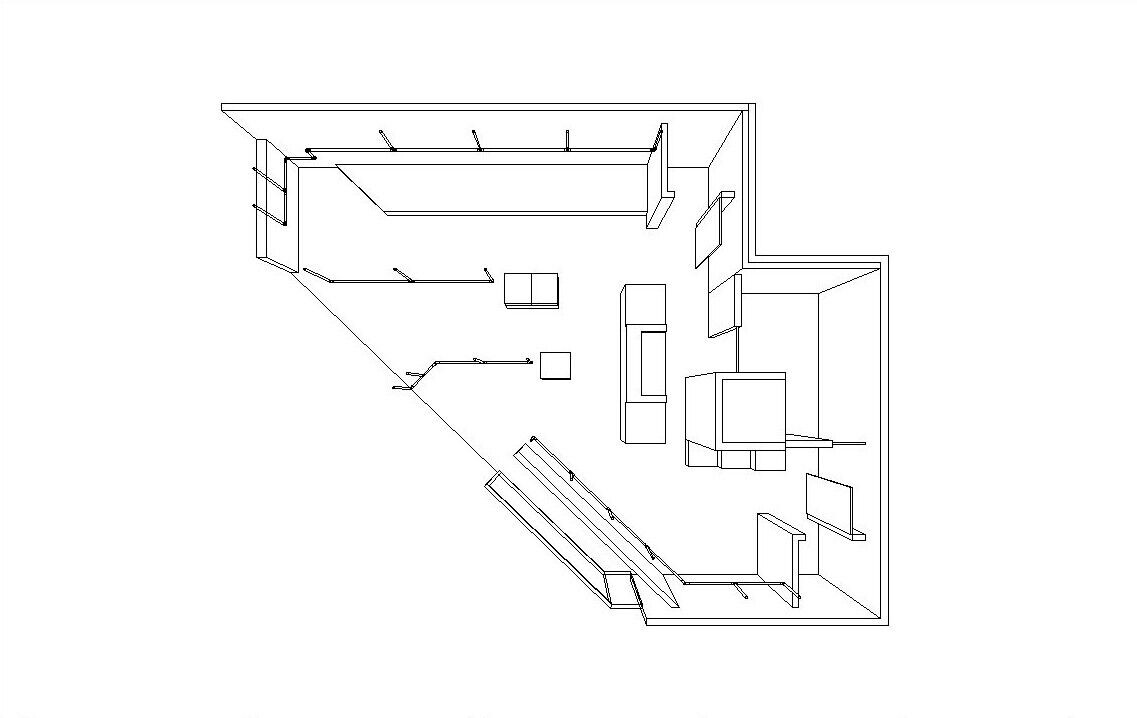 Material Used :
It's basically original. A copper pipe (water pipe) is used for the hanger rail. The floor, cashier counter, and shelves with a height of about 400 mm for shoes and bags are all mortar. And the furniture is also original.