"In the center of Milano Marittima but isolated from the traffic and chaos of this busy seaside resort, is this beautiful ground floor house with private entrance and garden.Being the house at the beach environments are proportionate to the use, well distributed, airy and bright.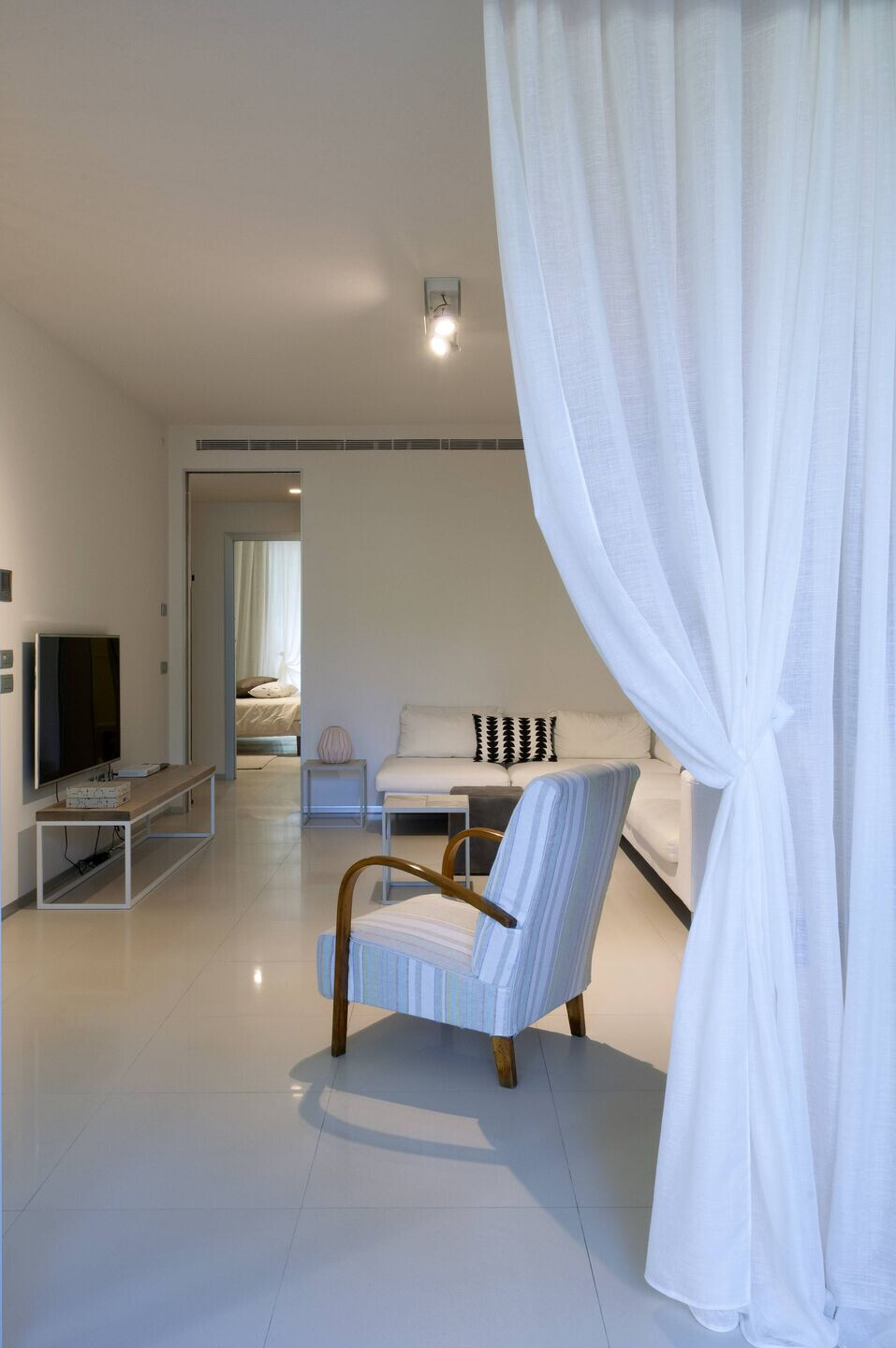 On the living area stands a large sliding door from which you enter the house, here we are greeted by a large living room in neutral tones and sand. In this environment we wanted to give a minimal but warm touch by mixing in a calibrated way the materials and colors of the furniture.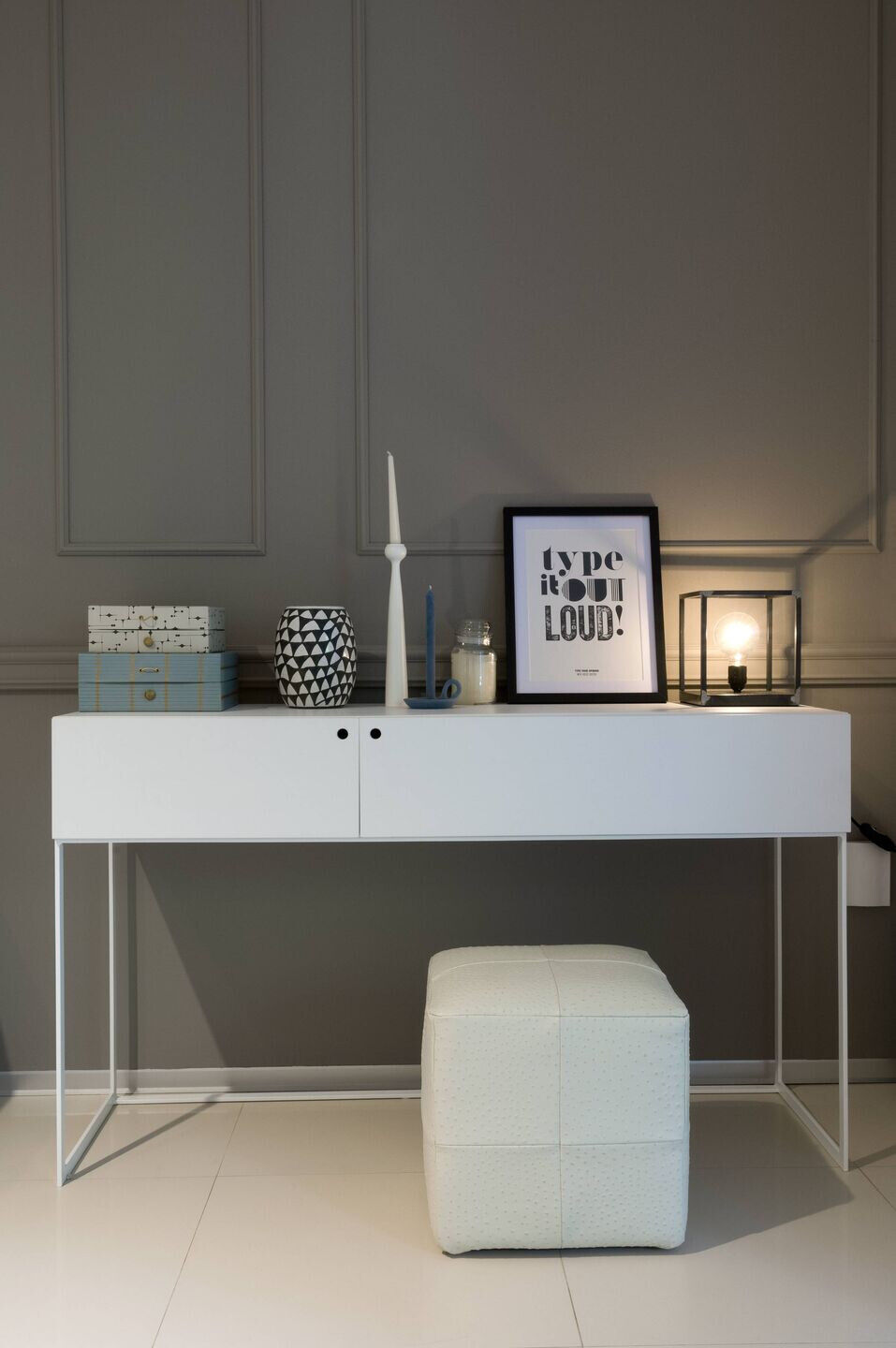 The large sofa was strongly desired in white to give additional brightness to the environment and softened and accessorized with Ferm Living organic cotton cushions with animated geometries and soft color tones.Also in white, a storage console has been created at the entrance, which serves both as a "emptying out" area and as a quick support surface for working with the PC.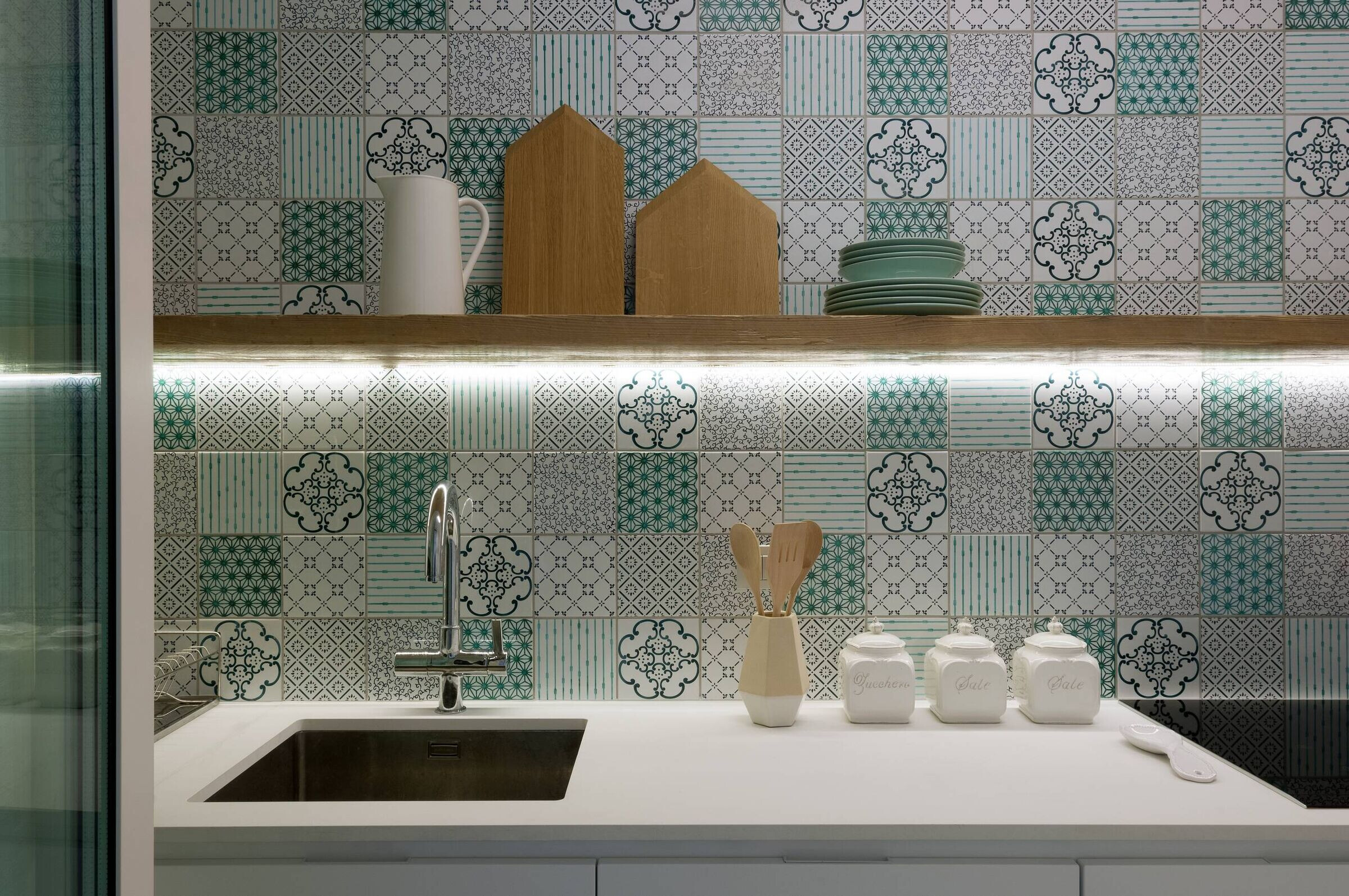 To create a background that would make these white elements stand out, we created a game of classic frames on the wall, applied and painted with a nice warm gray color.A round dining table was chosen to emphasize even more the sense of hospitality and conviviality of this house. Specifically, we made a custom table with a Cremavorio veined marble top and legs turned from old solid Walnut.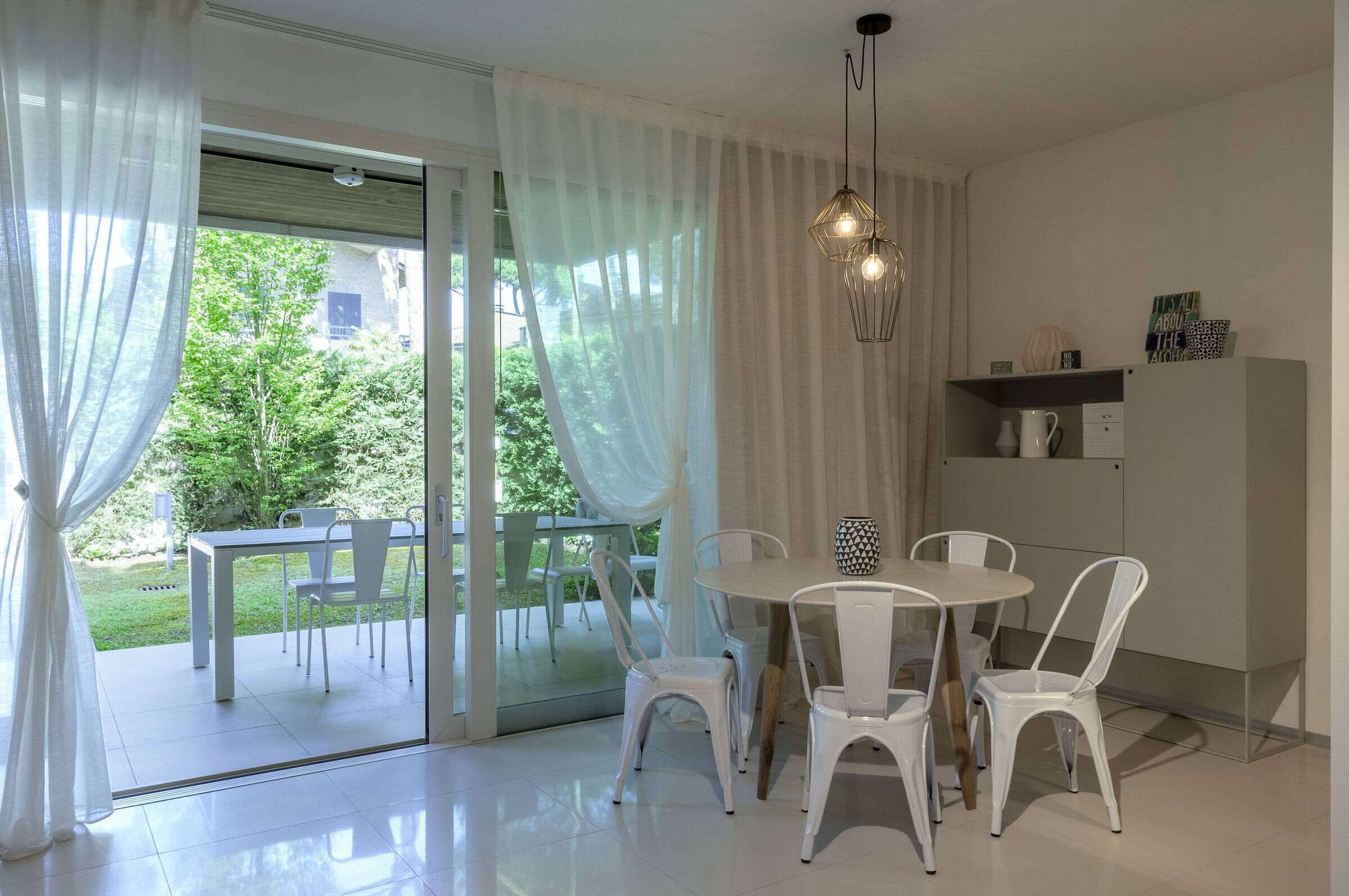 Hidden by the wall of the TV, there is a light and functional kitchen characterized by the full-height Made a Mano patchwork ceramic coating and the Smeg free-standing fridge, both in teal tones.For the bedrooms, we followed the line of combining a total white style with striking decorations such as the Ferm Living wallpaper that serves as a backdrop to the Storage walk-in closet by Porro, the fireplace frame made of local stone by a sculptor and the recovered closets decorated with bright colors and macro geometries.
An interesting element among the many made for this house, is represented by the pull-out furniture that acts as a divider between the two beds in the children's room, which becomes an additional container for games and books.Another containment necessary to optimize space in the absence of a closet is the wardrobe made of plasterboard in the bathroom hidden behind the door of recovery with two doors.In general, the intention of this project was to create a livable space in every season."