The old village of Saillon lies on the mountainside above the Rhone plain between Martigny and Sion. Over the past decades, a heterogeneous and disorderly settlement structure has developed on the valley floor based on plots that were once used for agriculture.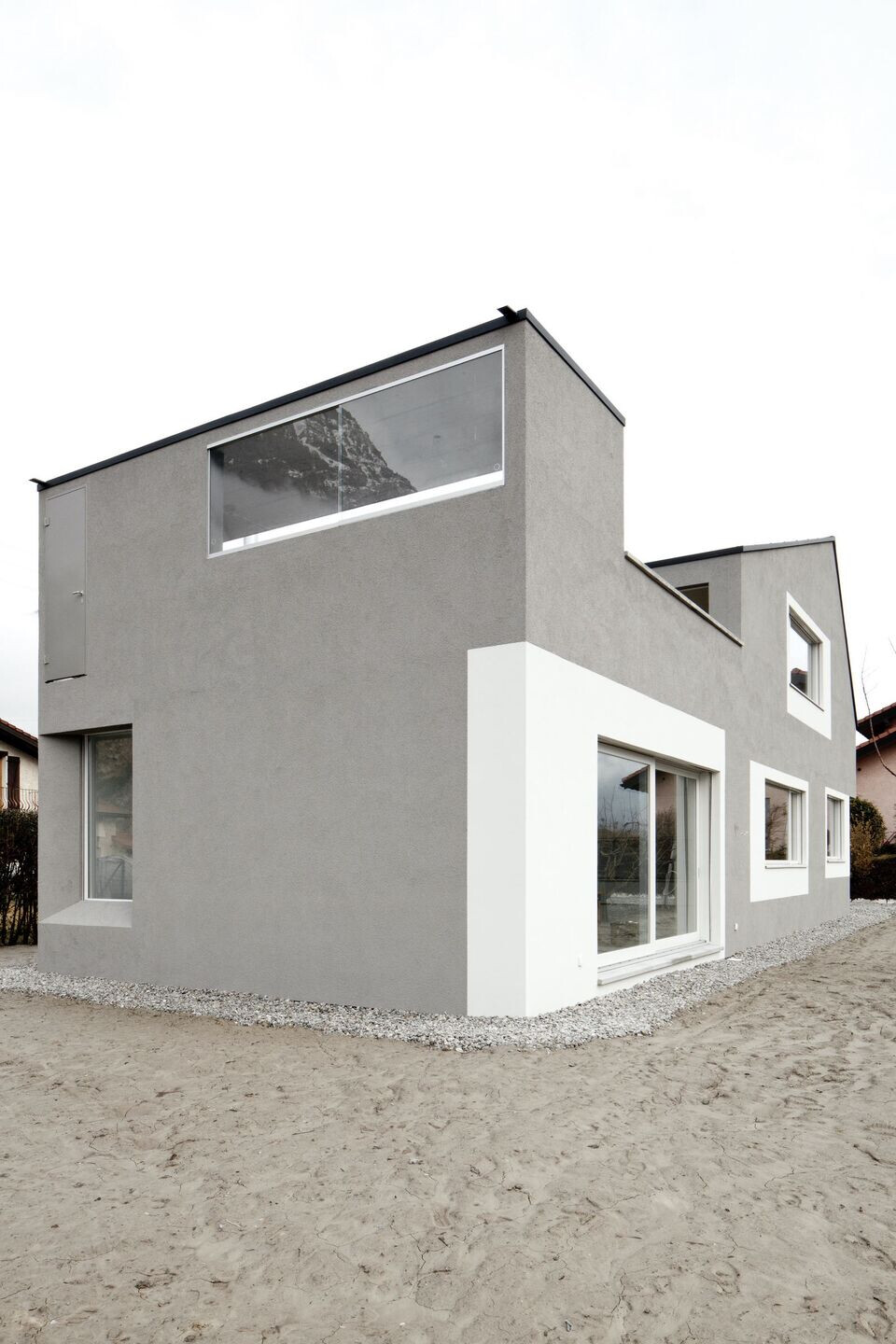 Amid this small-scale plot structure, the task was to design a house for a single mother and her two sons. The plot is adjacent to the client's parents' house and is now occupied by a small, low-trunk apricot plantation. The design attempts to preserve these specific qualities and thematises the rows of apricot trees as a superordinate principle.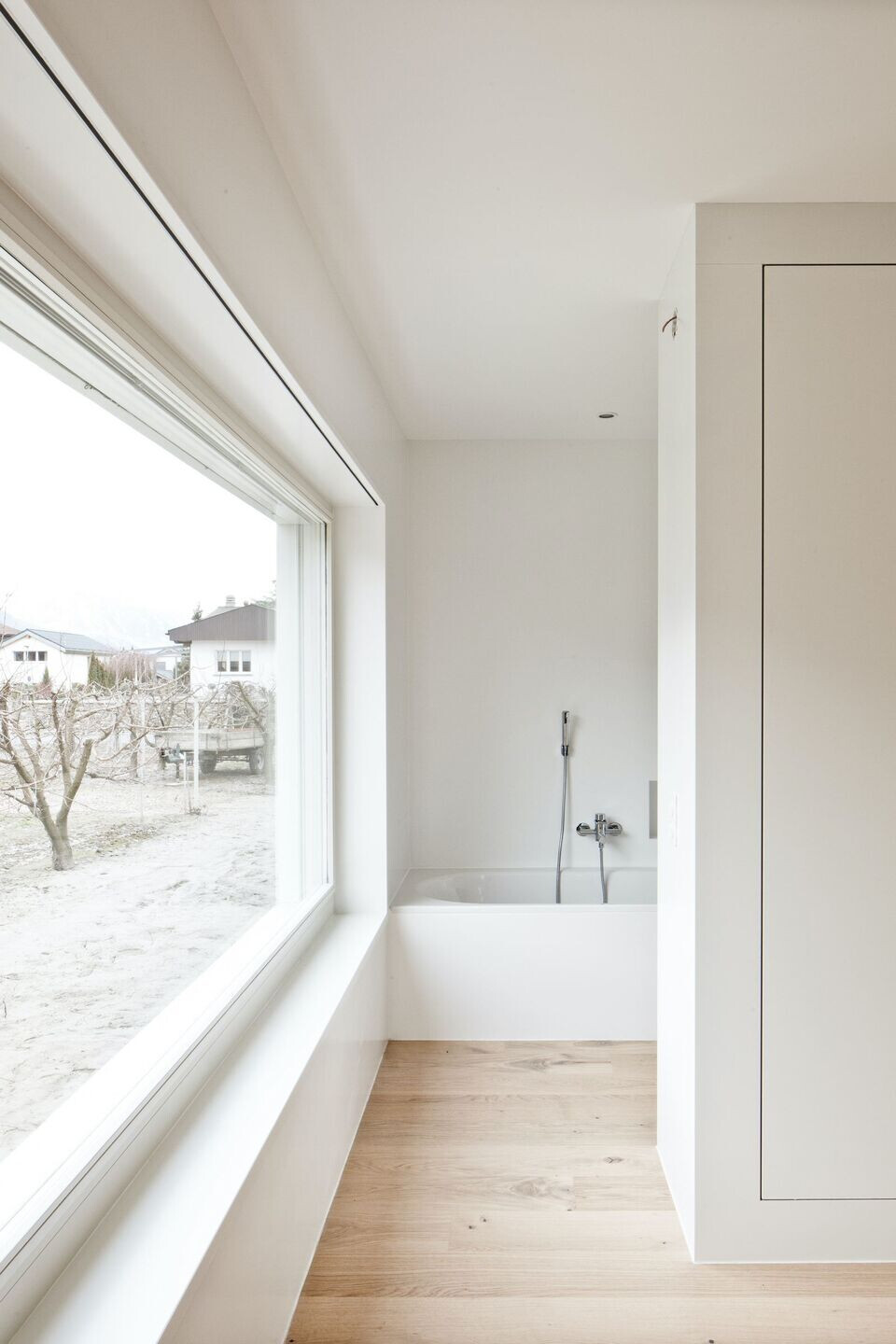 Parallel to this, the volume is placed in the rearmost part of the former garden and thus becomes almost invisible. Depending on the season, only the striking silhouette of the building is visible - on the ground floor, an intimate, enclosed outdoor space is then created between the apricot orchard and the living spaces.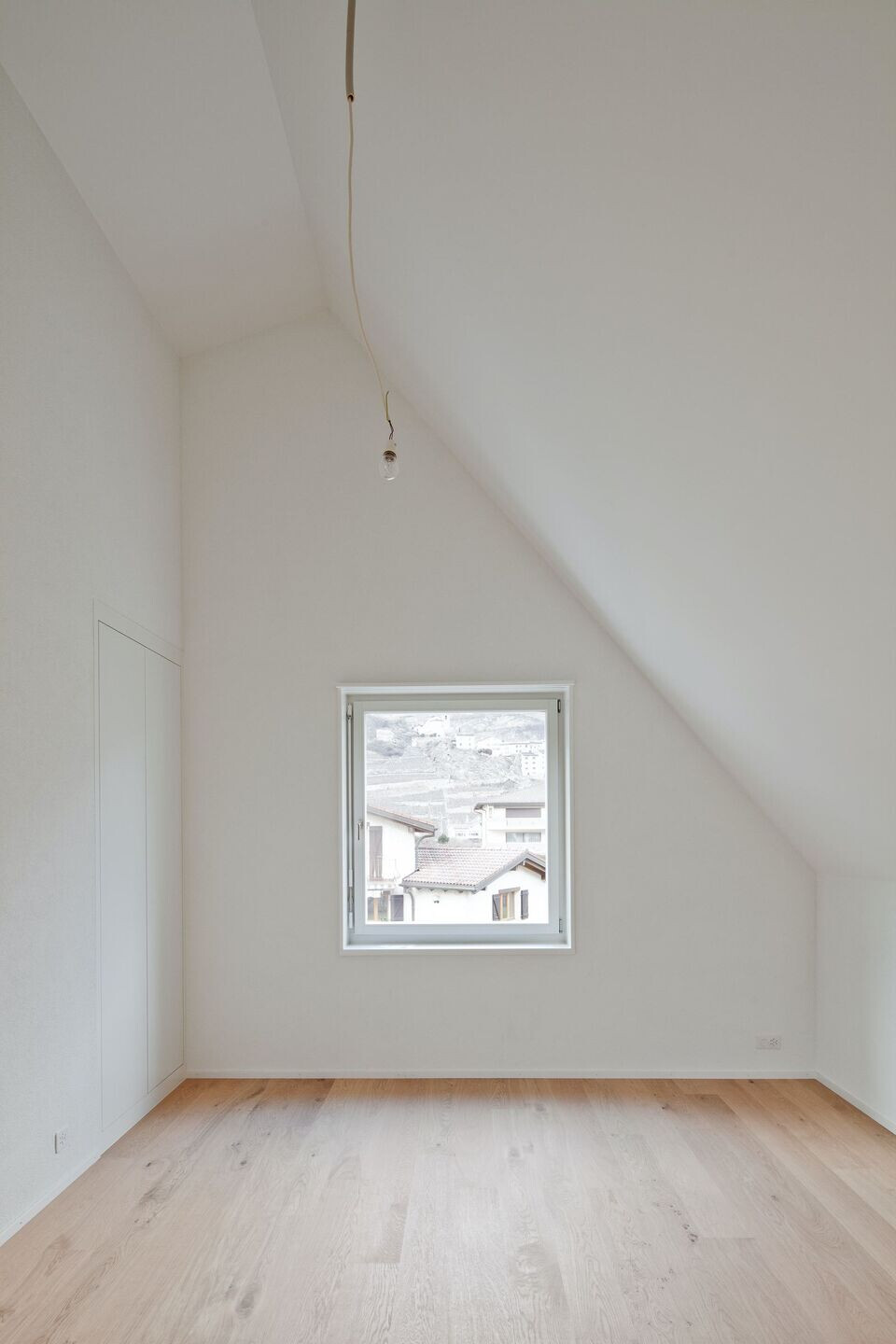 The layout of the building is organised as a simple series of rooms. A north-facing access along the bedrooms, which are set off from the ground, leads to the over-height living room, which opens onto the garden. On the upper floor the children's rooms and a large terrace are connected to the garden area via an external staircase.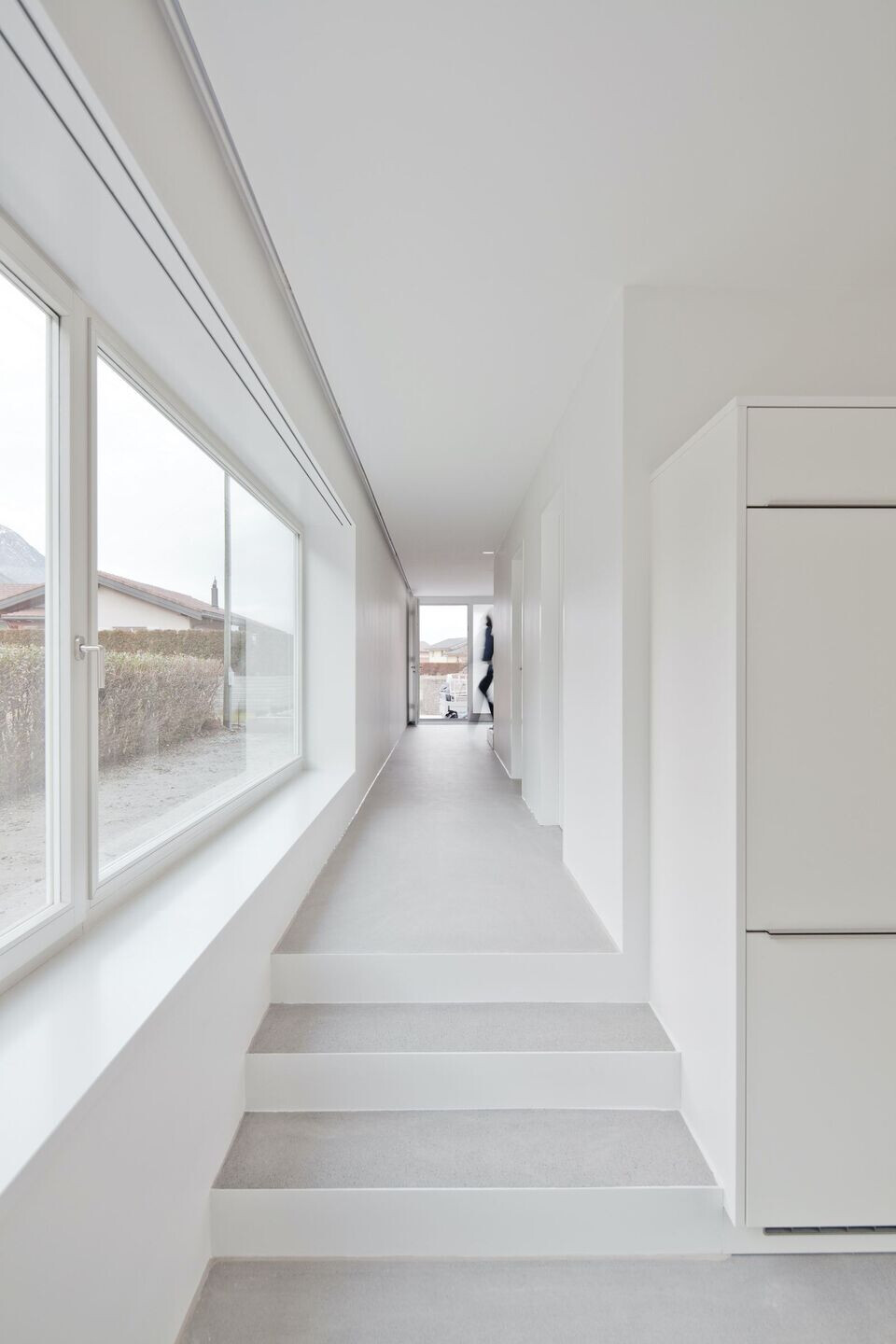 The building is restrained in its use of materials. Exterior plaster and wooden windows determine the outer appearance. The accentuation in colours of the openings breaks the scale of the 'small' house and underlines a certain uniqueness of the building.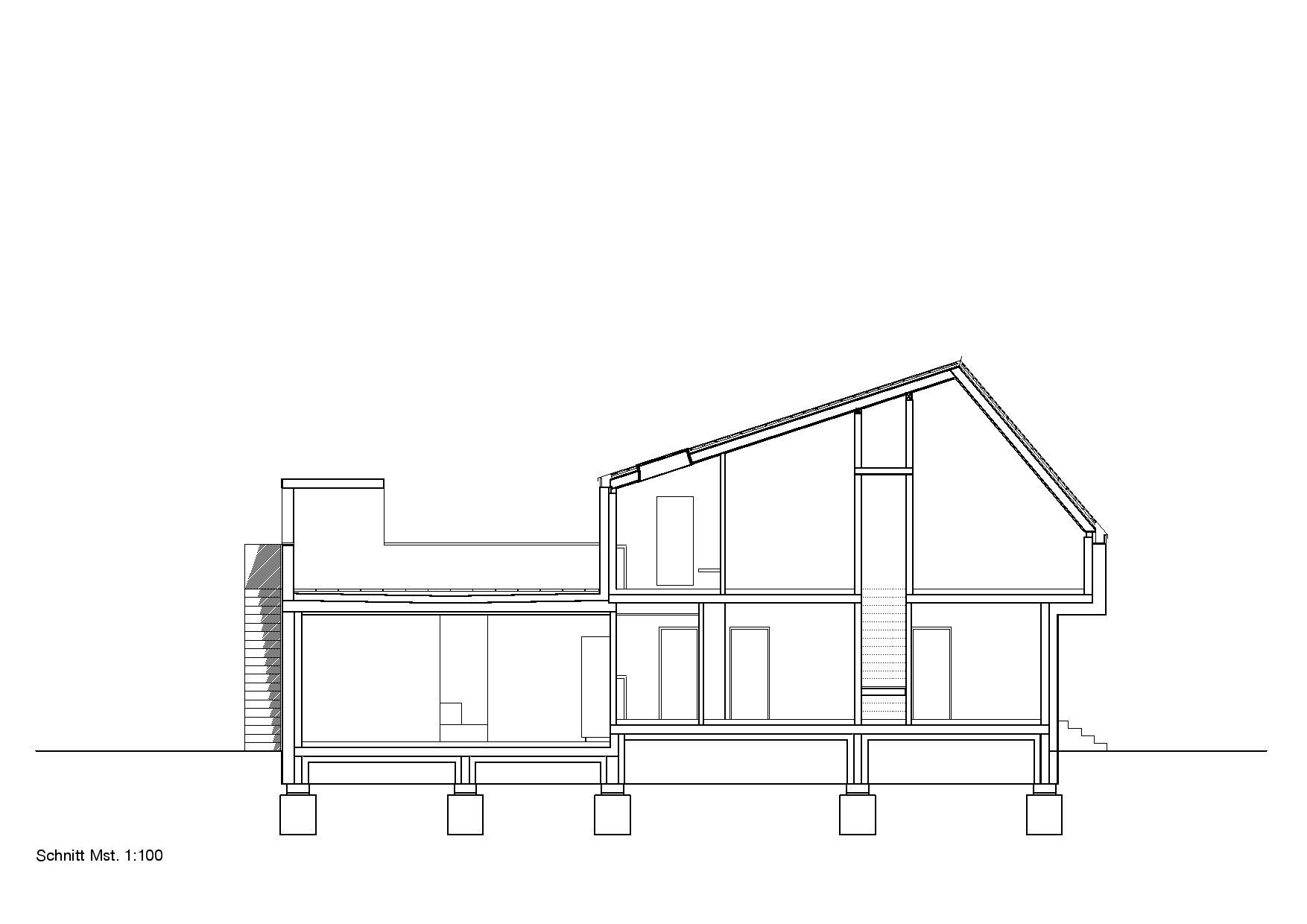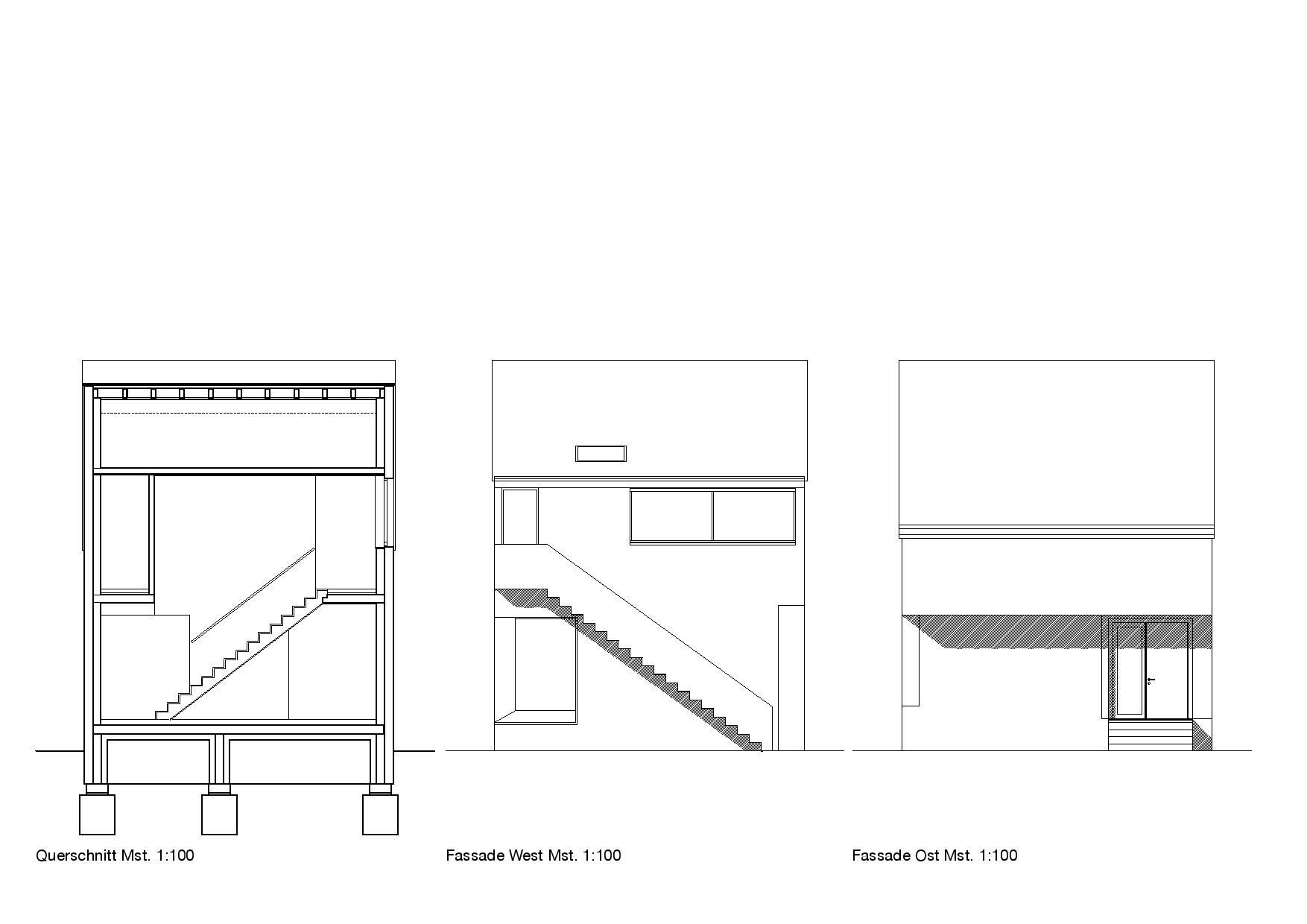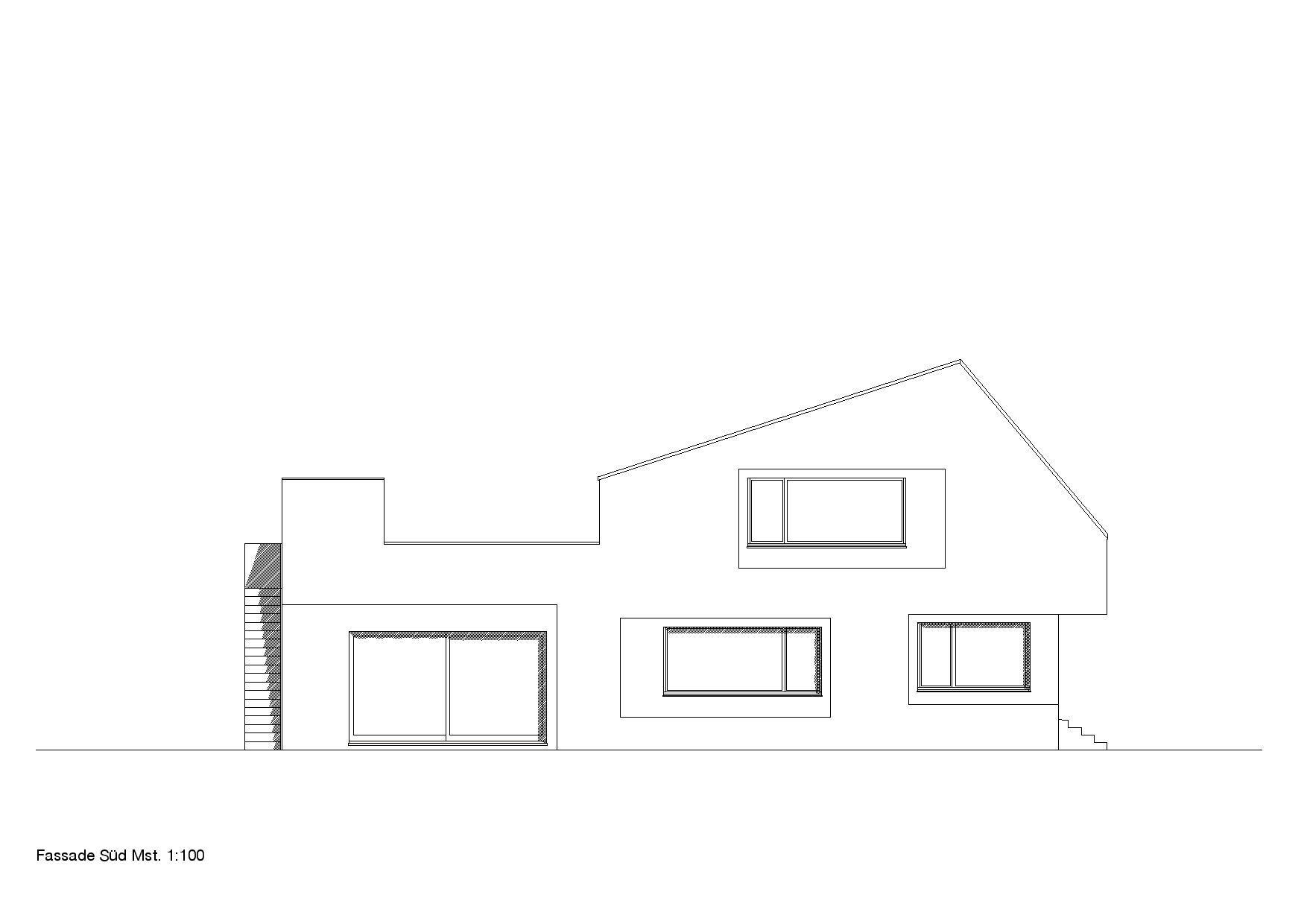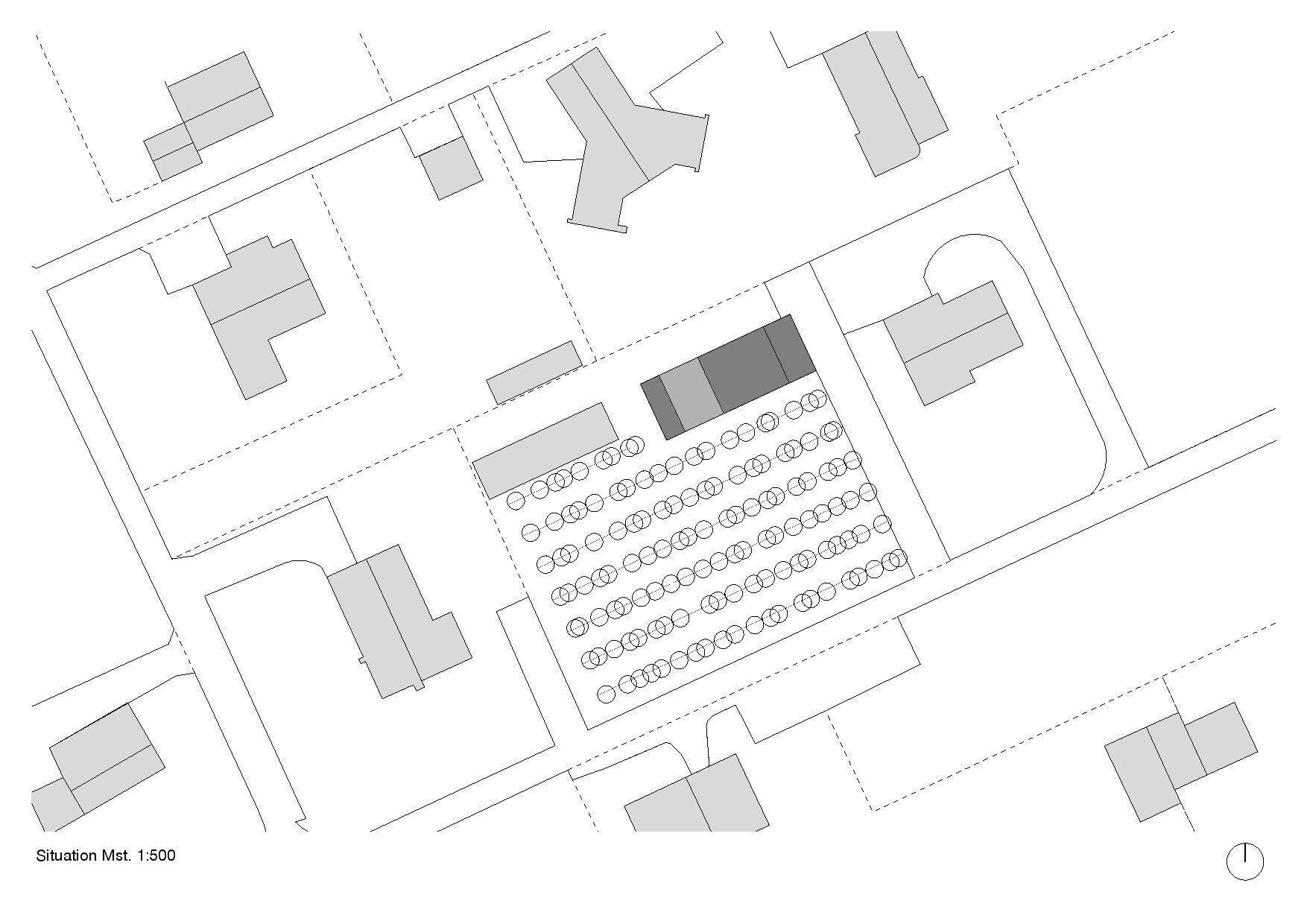 Material Used:
1. Facade cladding: Coarse plaster coloured in the mass, Stolit K ribé 3,0 mm
2. Facade framings: Modelling plaster coloured in the mass, Stolit MS
3. Windows: Fir tree, painted
4. Flooring ground floor: Anhydrite screed with jura aggregates (yellow), white pigments and matt sealing
5. Flooring upper floor: Natural oak parquet, oiled
6. Cabinets: 3-layerd fir tree boards, painted