The single-family home project is located at the corner of two streets in the Bois-Blancs district of Lille, an urban and residential environment made up mainly of good-quality townhouses with sizes ranging from 2 to 3 stories high.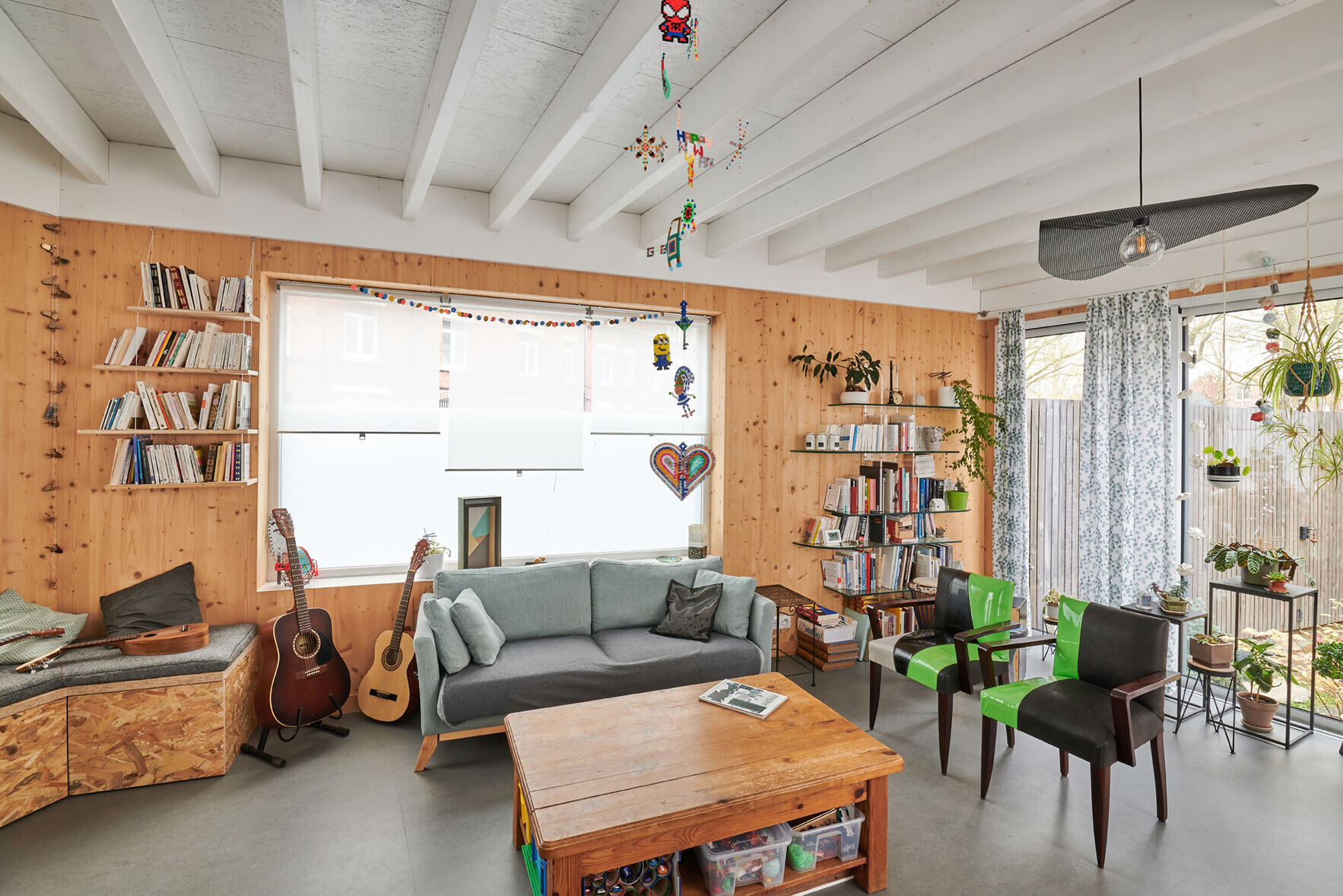 Two challenges were inherent to this project :
an urban challenge: to hold the corner of the two streets, to build a maximum of facade on the public space and thus avoid a hollow tooth phenomenon ;
a luminosity challenge: despite the large facades, it was necessary to bring a maximum of light into the garden of the future dwelling, which is a fundamental element of the program: it was in fact the central place of the project around which the housing is organized.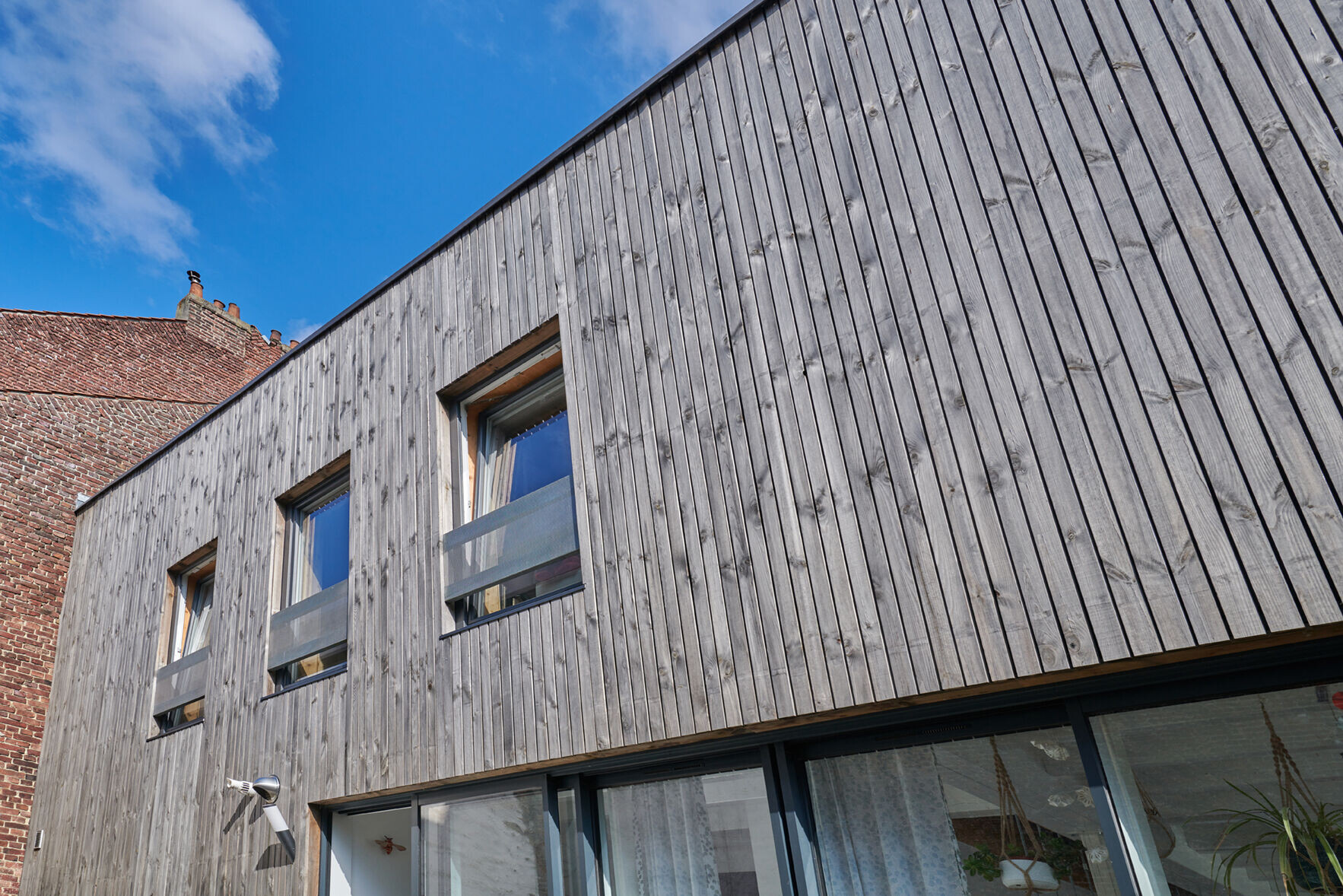 The main body of the building leans against the adjoining dwelling on the rue de Cassel to benefit from the light. A workshop/guest room creates a complementary volume located at the corner of the two streets, under which a porch form welcomes the entrance of the housing, the carport and a shed.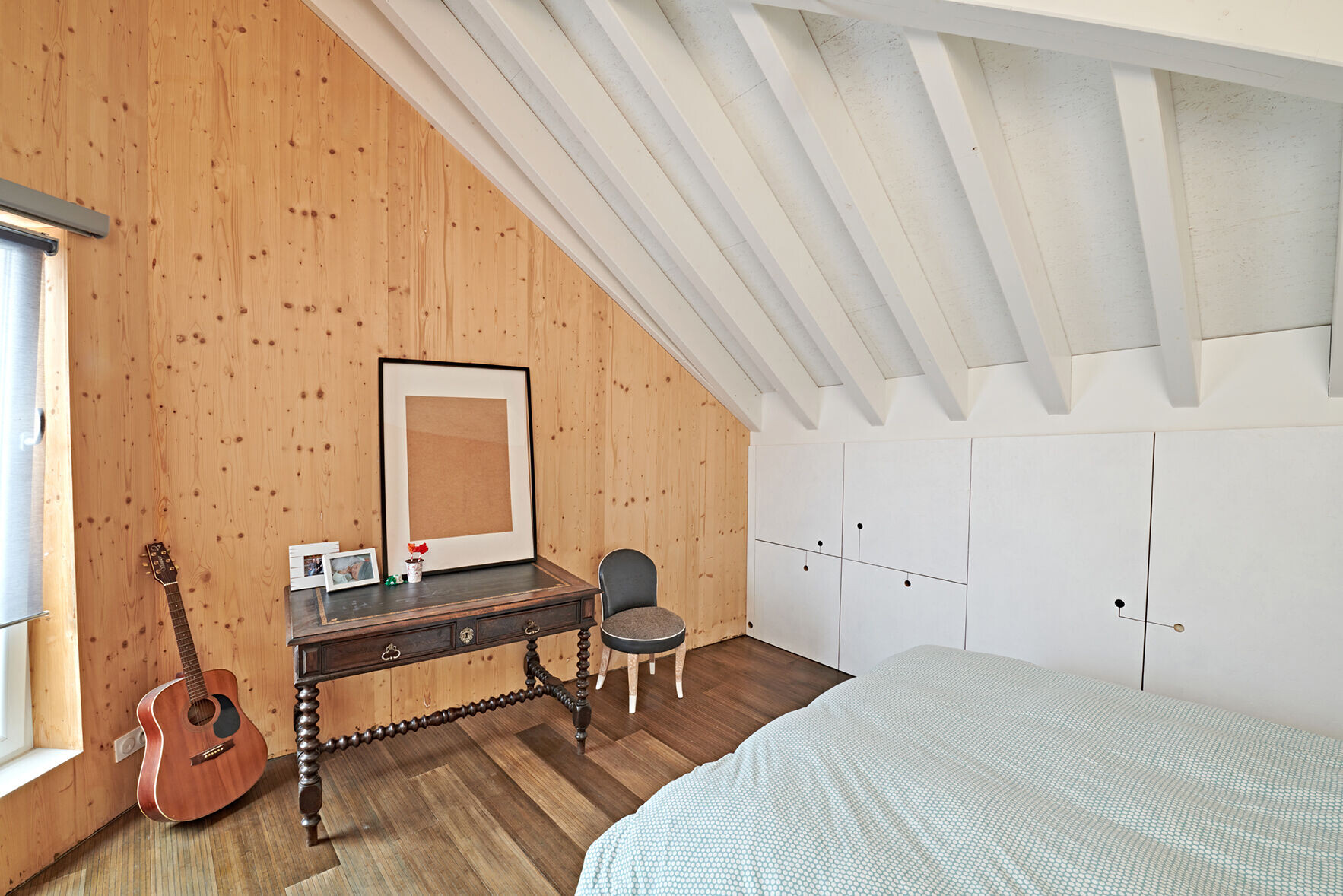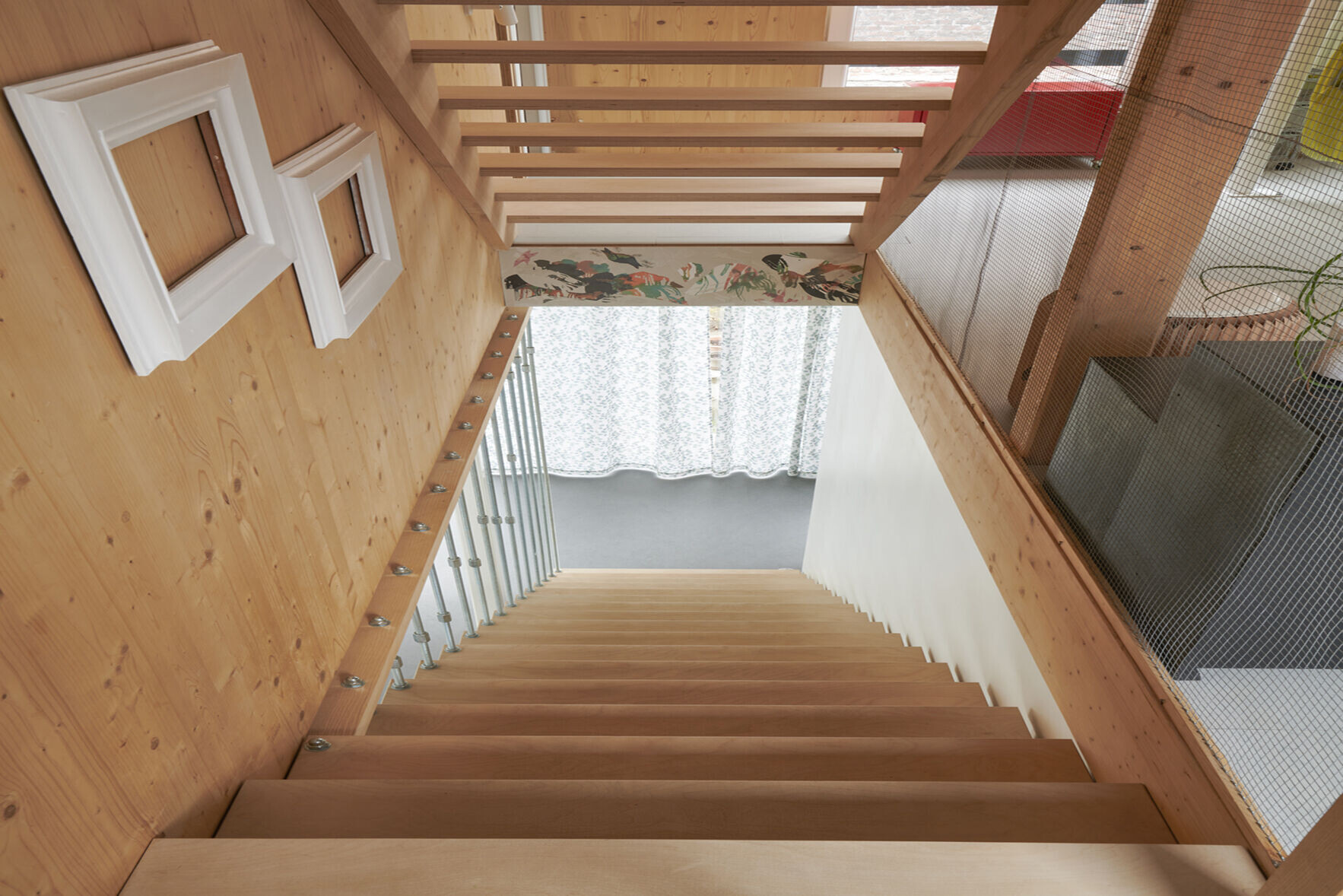 Given the orientation of the plot (the south is at the corner of the two streets), the construction of a built front is antinomic with the desired contribution of light in the garden and living areas. The highest volumes (workshop/friend's room) - at the corner of the streets and on the Rue de Cassel - are therefore cut in such a way as to hinder the penetration of light into the heart of the plot as little as possible.
Material Used:
1. Facade cladding: Douglas solid wood blade. Class 3b treatment (autoclave)
2. Windows: Aluminium KLine
3. Roofing: Membrane, Sikaplan 12G, Sika