A new arrival to Washington D.C.'s National Landing is Mah-Ze-Dahr Bakery, the brainchild of investment banker-turned-pastry-pioneer Umber Ahmad, and the latest collaboration between local architecture firm //3877 and KNEAD Hospitality + Design. The bakery marks the third location for the growing Mah-Ze-Dahr brand, inspired by the Urdu word 'mazedar,' meaning "the essence." Steeped in effortless sophistication, the National Landing offshoot is a continuation of the existing brand identity, married with unique elements that give the new location its own character.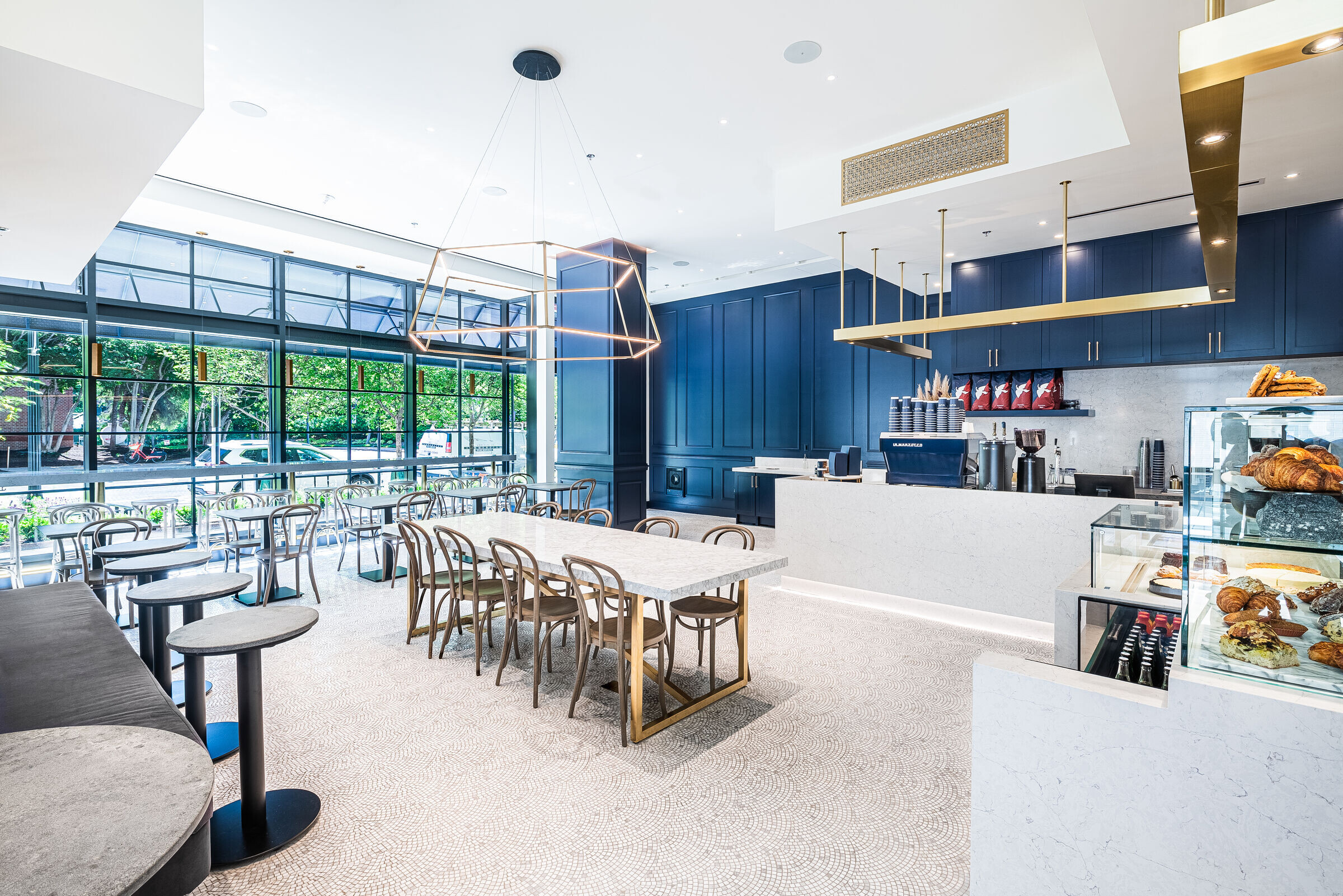 Conveniently situated next to the Amazon Headquarters, the bakery shares one entrance with the office building lobby and another with main access to the street front. Upon entering, guests are welcomed by an opulent marble countertop and backsplash, which sets an elegant backdrop for the grand espresso machine and display of pastries. The coffee counter is flanked by cabinets finished in "Mah-Ze-Dahr blue," a deep rich shade, custom blended for Ahmad. The aesthetic is clean and polished, outfitted throughout with the brand's signature deep blue and marble decor, with flourishes of brass elements. In contrast to the Capitol Riverfront location's industrial vibe, the National Landing location is fanciful and elevated, as evidenced through the marble mosaic scallop tile flooring sourced from Tile Bar. Flux Studio's lighting design adds touches of luxury to the space through ceiling cove lighting, custom brass counter light fixtures and decorative brass pendants.
The interior layout is thoughtfully designed with flexibility and multifunctionality in mind. The venue's focal point is a long communal table crafted from marble and brass, bordered by standard two-tops that can be combined or separated to suit individuals or groups as needed. To the right of the coffee counter, a chinchilla gray banquette seating area with elegant antique mirrors above provides a comfortable environment for extended stays. Along the glass storefront rests a bar ledge, also composed of marble and brass, for guests to grab a quick coffee or peruse their email. Catering to a demographic for whom connectivity is king, each seating area is fully integrated with power sources and access to wifi throughout.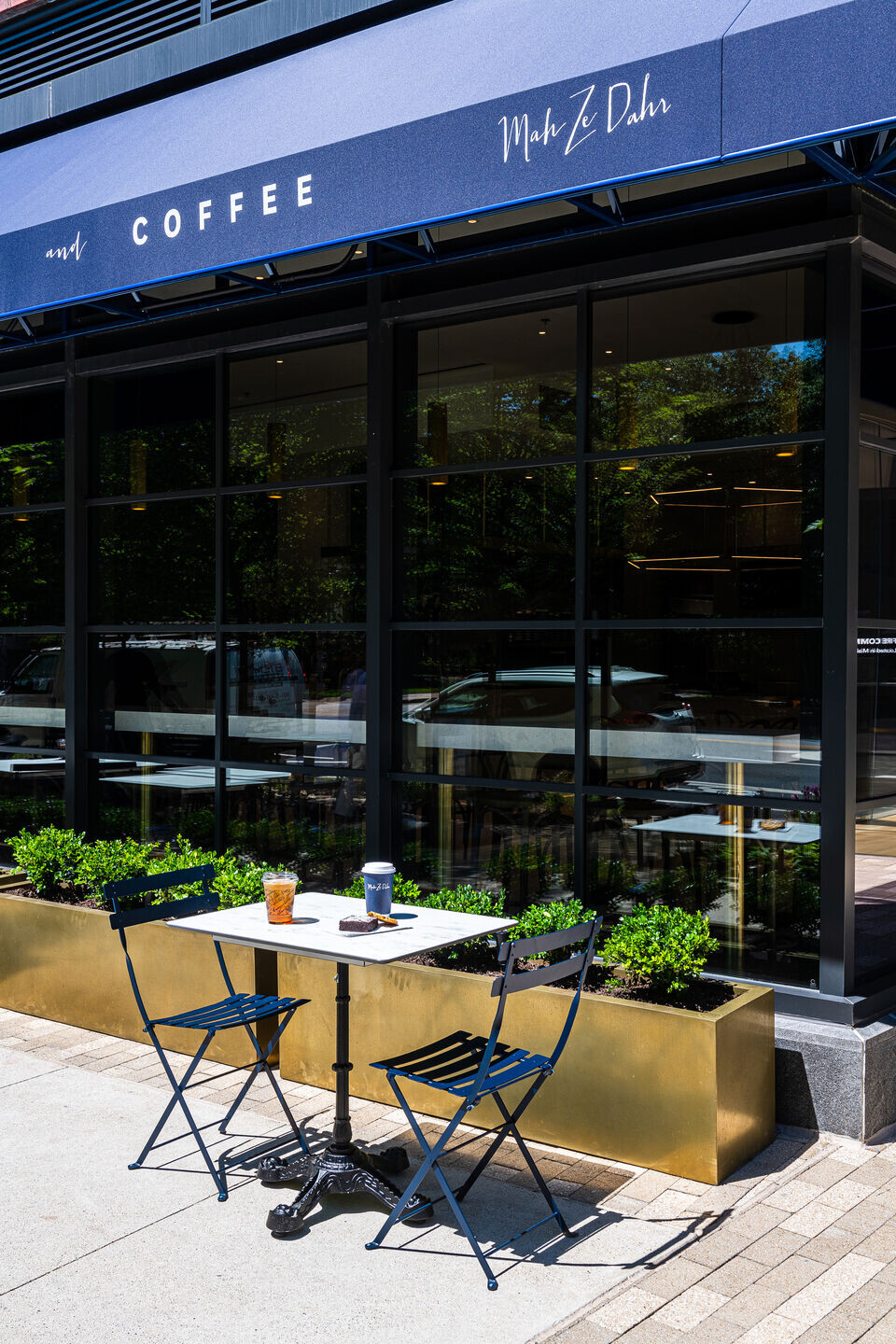 A row of outdoor brass planters is visible through the windows, creating a visual connection to the relaxed exterior seating area. Outfitted with marble look exterior tables, blue patio chairs, and branded umbrellas, the space invites guests to enjoy a moment of repose and fresh air with friends or a good book. The outdoor patio is illuminated with strands of glistening string lights and capped by a Mah-Ze-Dahr blue awning.
Mah-Ze-Dahr's signature airy-but-moody aesthetic provides the perfect backdrop for an indulgent-yet-refined bakery experience—one defined by pure ingredients and the staunch belief that what you eat changes who you are.