A sustainable whole-home renovation in Halifax, Nova Scotia.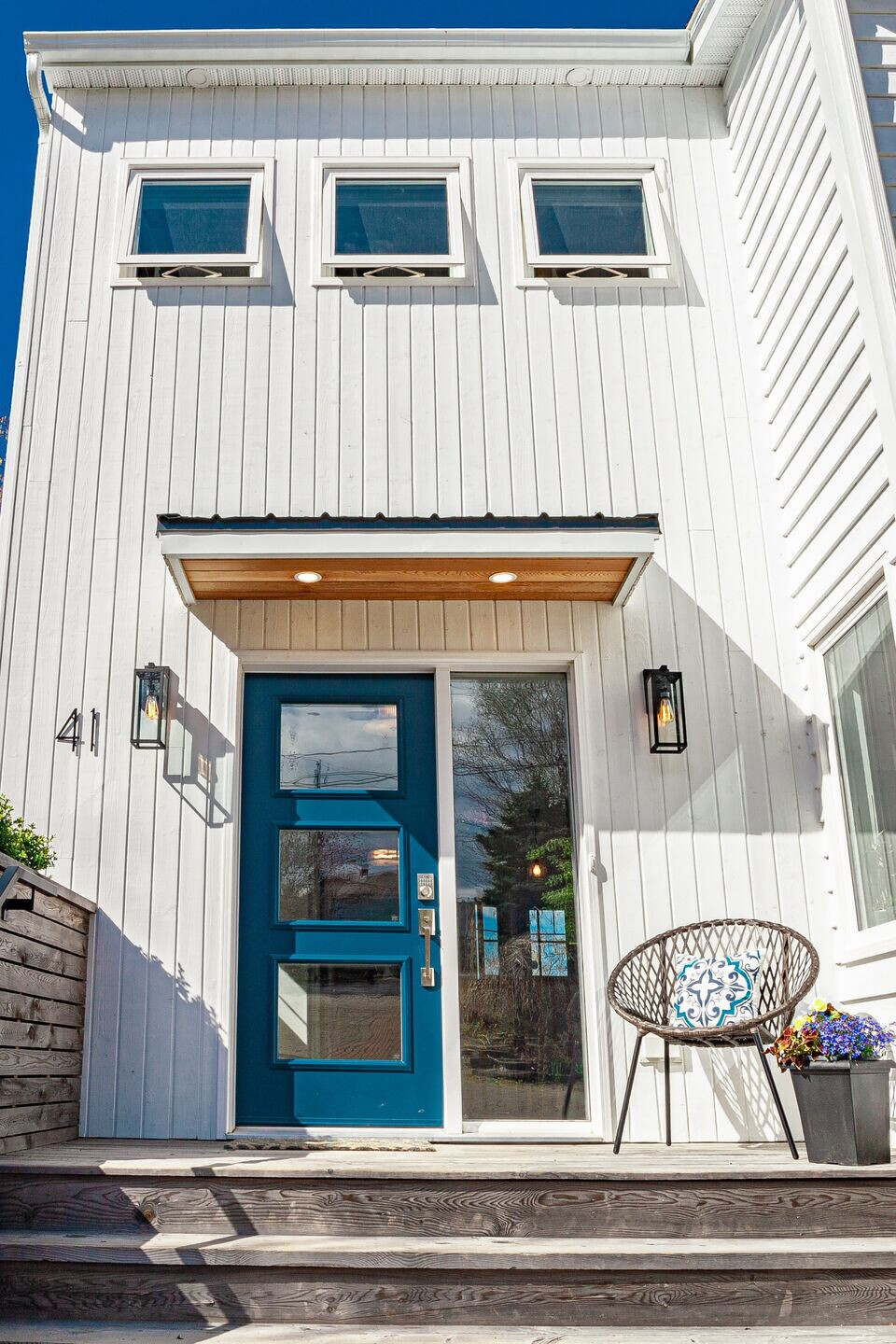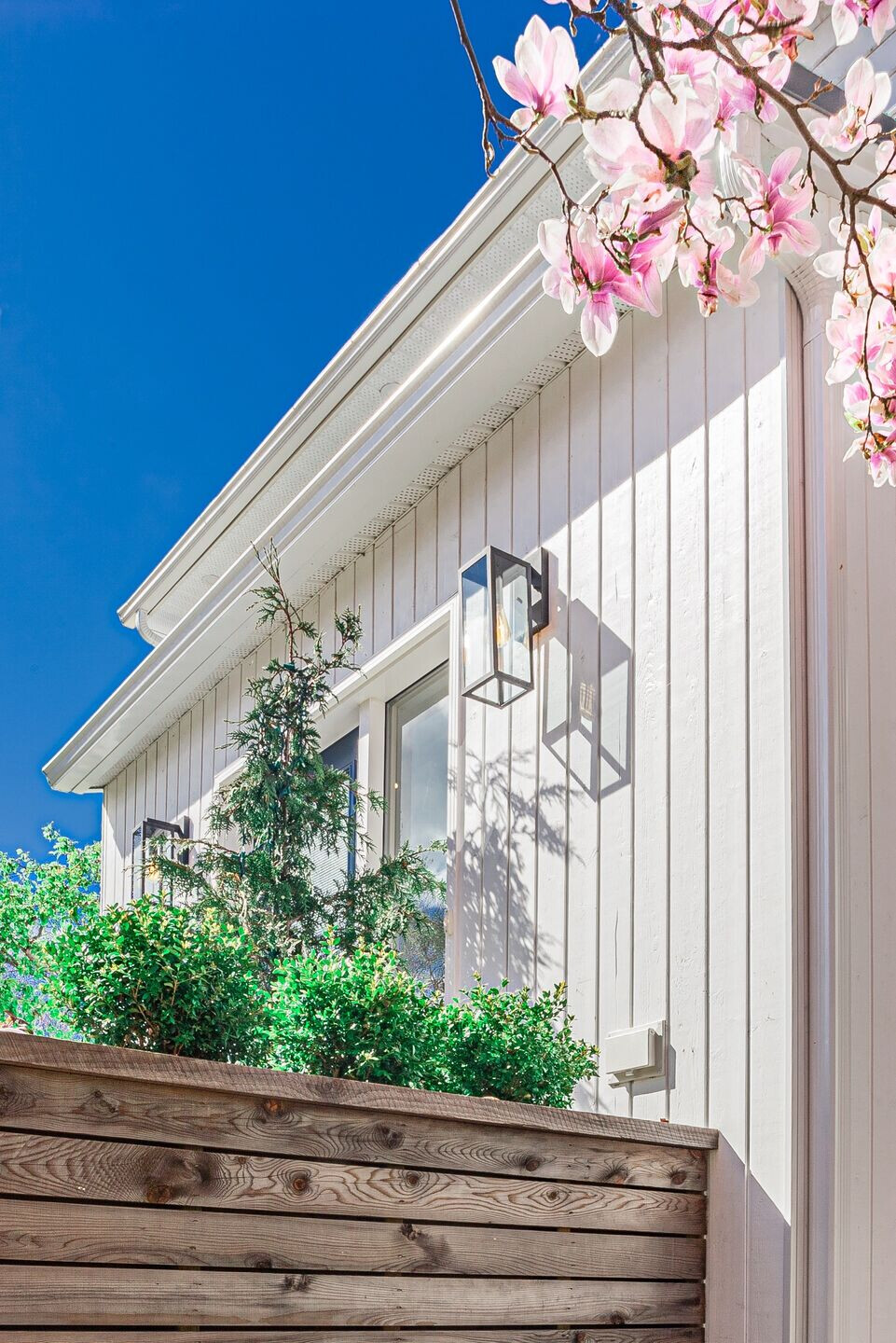 What were the key challenges?
The house was a labyrinth of dark, inwardly focused and dated spaces, lacking in functional storage, access to natural light and connection to the outdoors.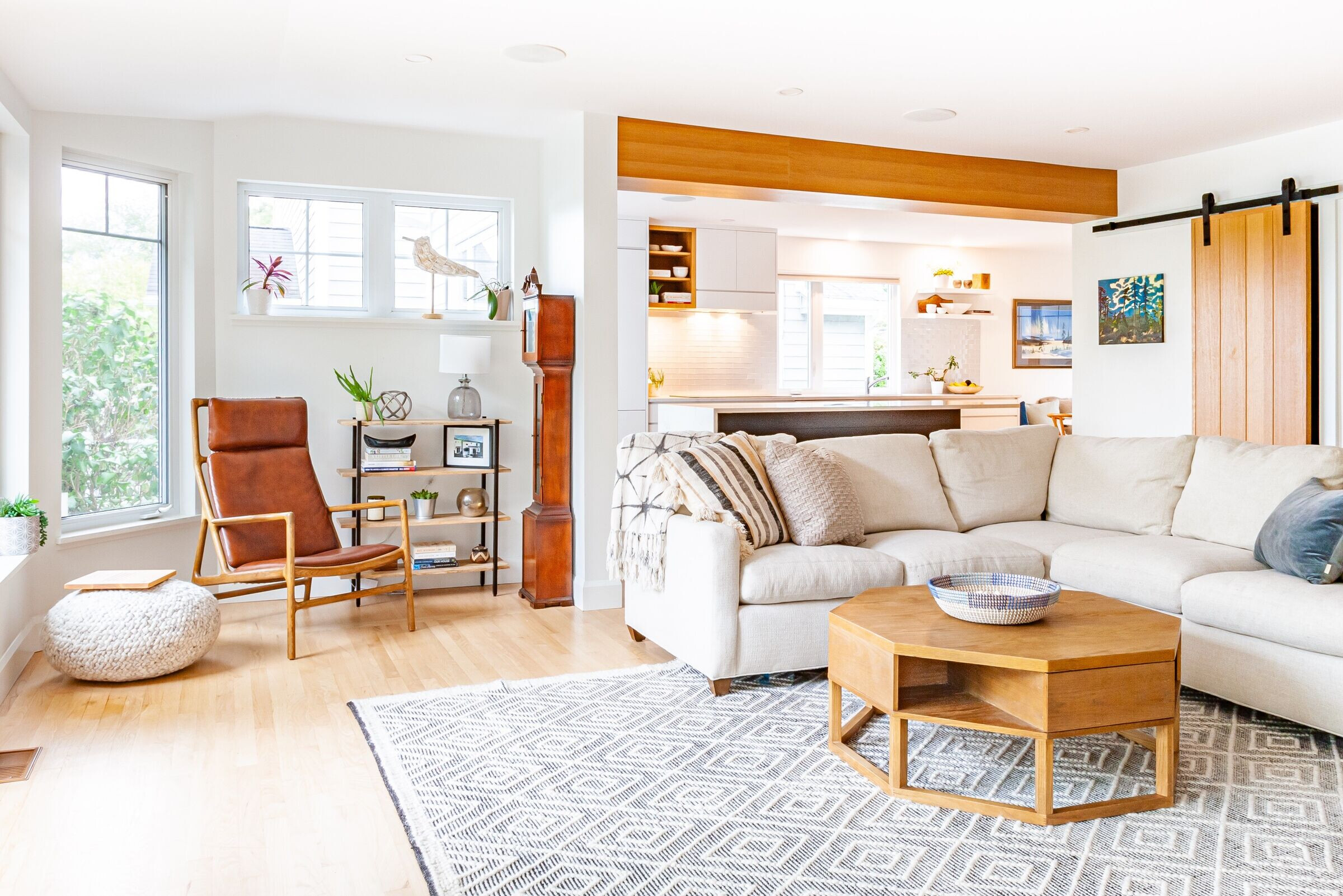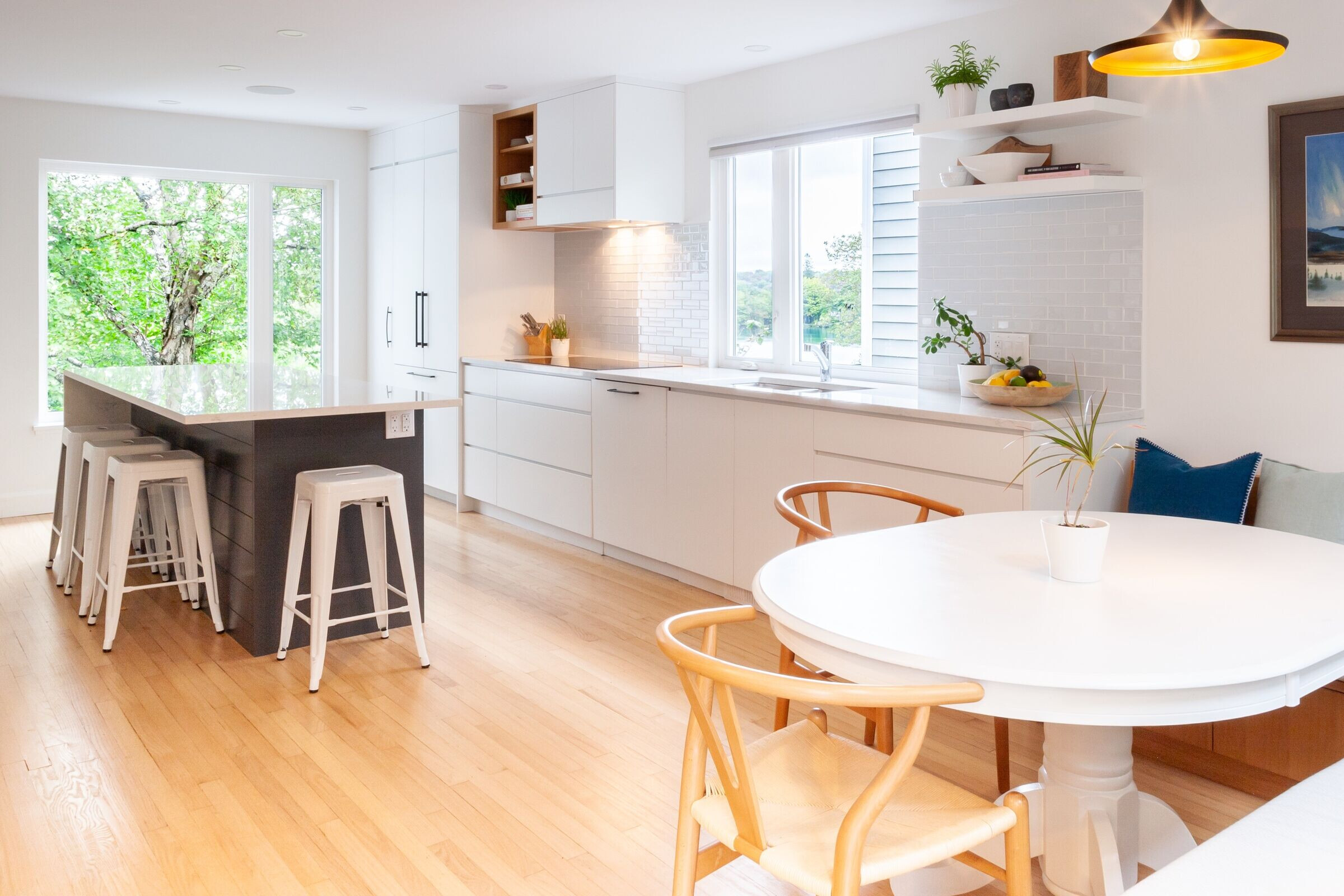 What were the solutions?
The whole-home renovation began by lifting the structure off the foundation by two feet to increase the ceiling height in the basement. Elevating the house made for sunnier rooms and opened the main floor spaces to more expansive views of the lake.
A fussy dormer was replaced with a subtly angled box, expanding the second-floor area to make a quiet retreat for the principal bedroom.
An un-usable basement was transformed into a flexible family space with a fitness area, guest room and a TV room for watching movies and sports. The guest bath, located in the lower-level entry, allows family members to conveniently rinse off after a swim.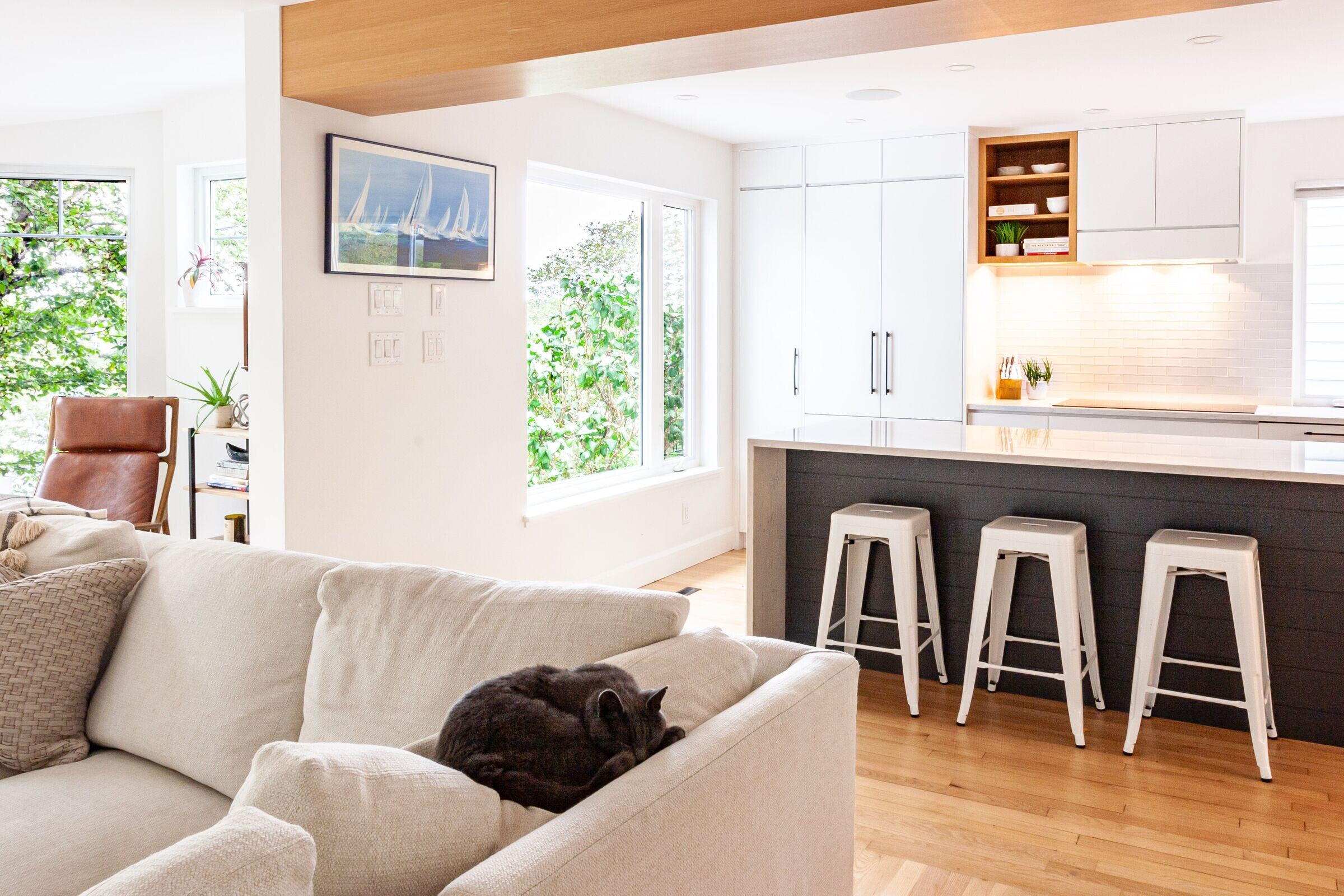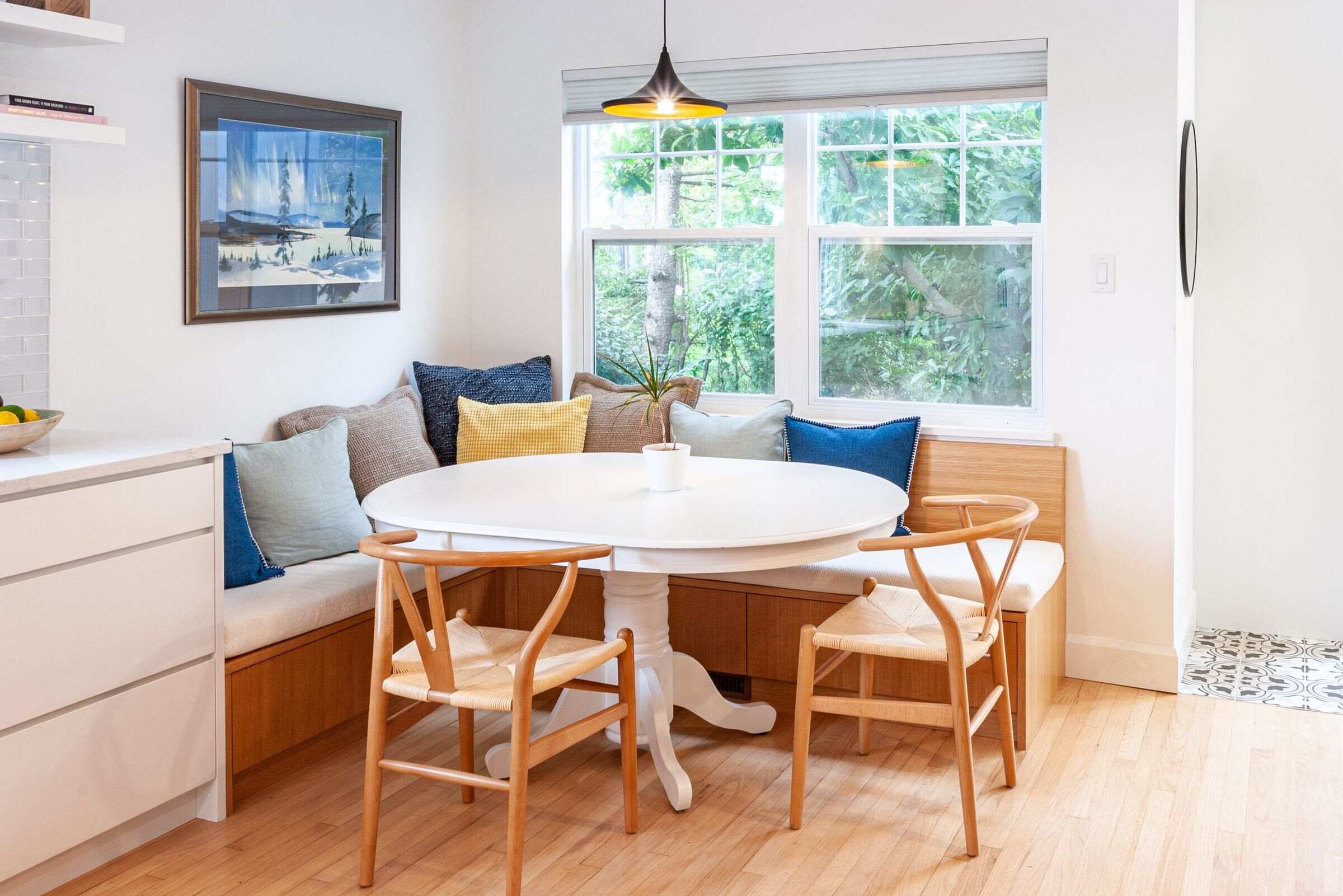 Indoor/outdoor living is now effortless with a sunny terrace on the front and a generous multi-level deck overlooking the lake at the rear.
And if that isn't enough—the remodel also included new windows and insulation throughout, high efficiency heating and ventilation systems, as well as the installation of a rooftop solar photovoltaic array to offset electric bills.
The overall result is a calm, relaxing, family-friendly space with a palette of white-washed oak and soft white with blue accents that echo the lake and sky.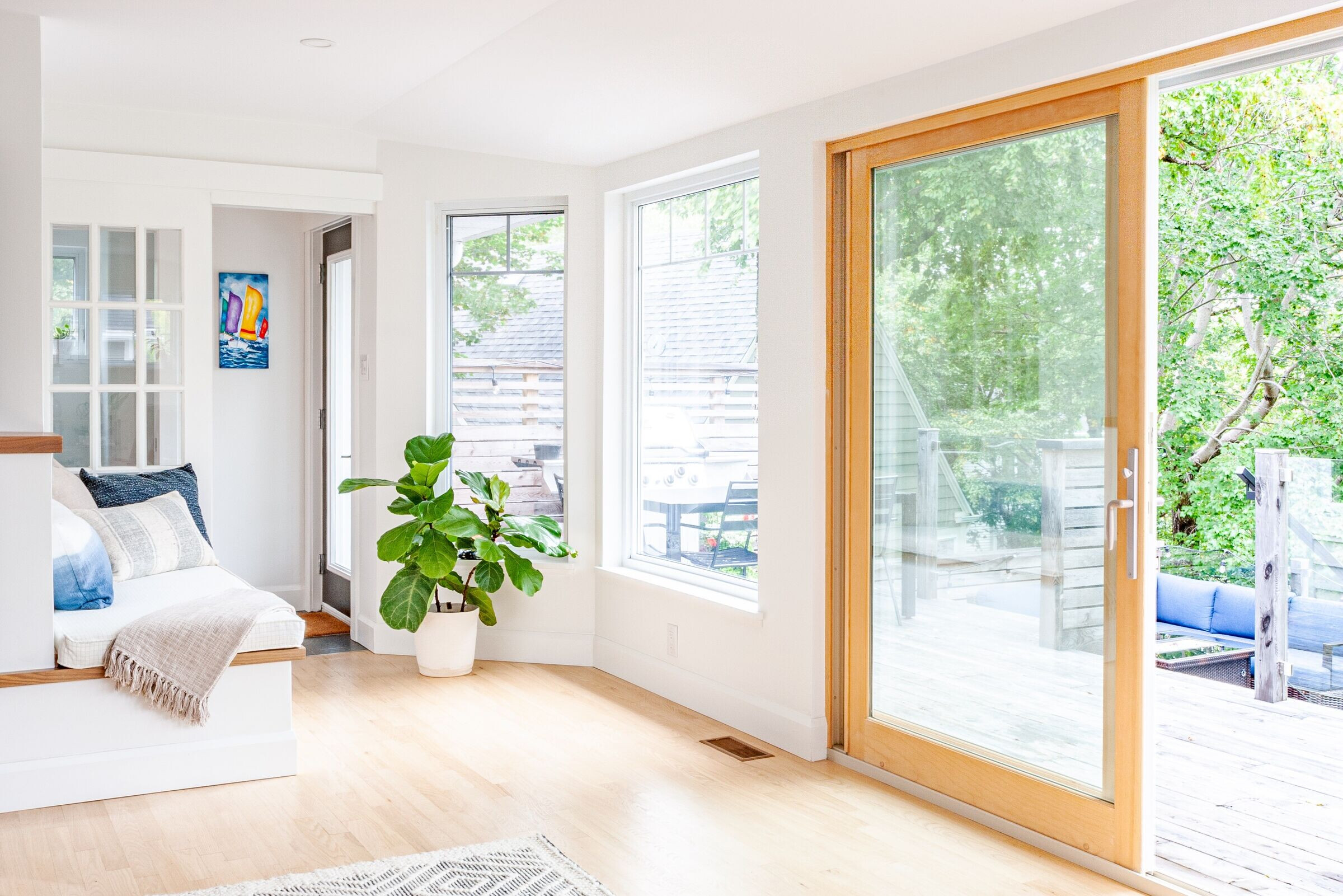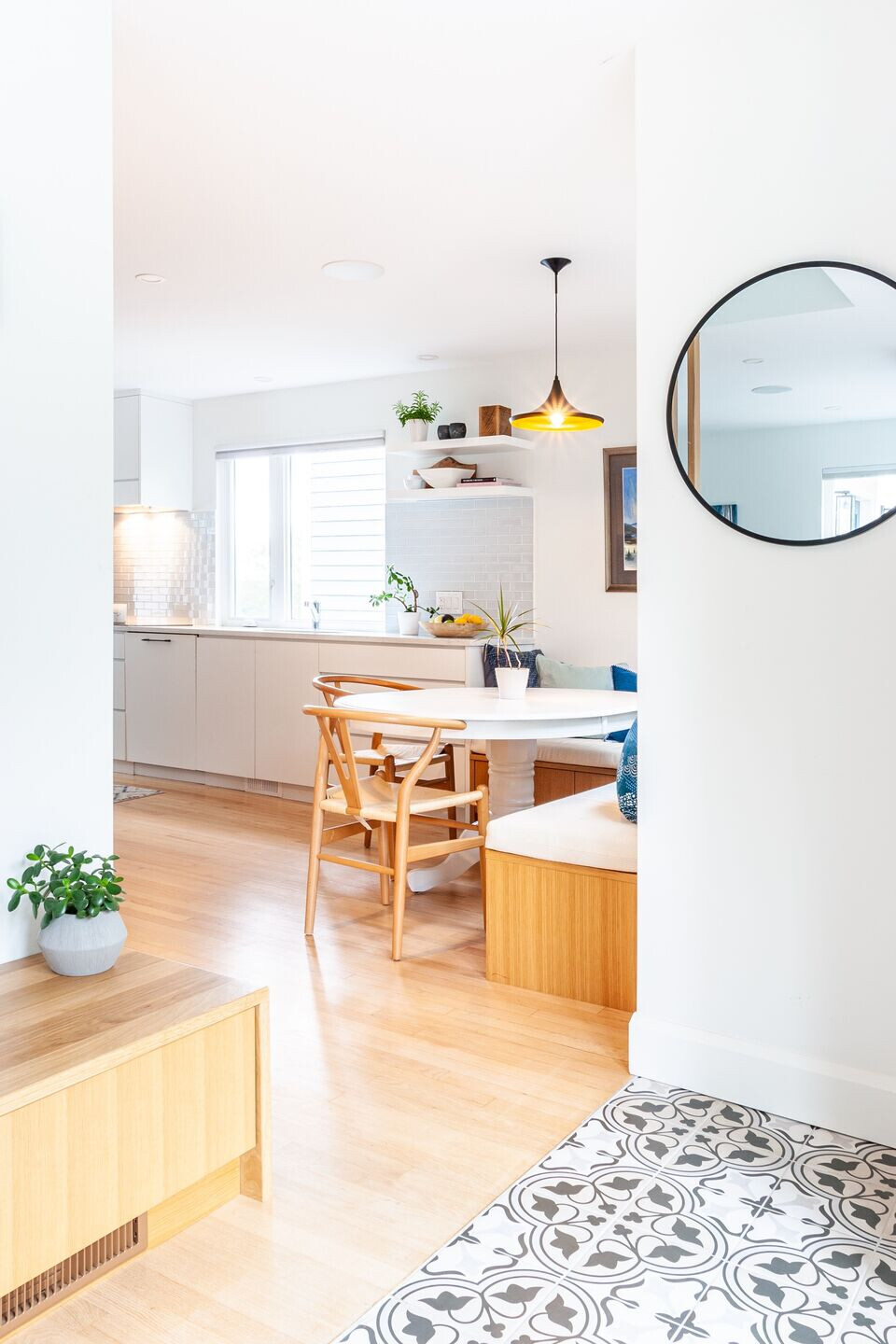 Who are the clients and what's interesting about them?
As an active family of four, the homeowners wanted to frame views of the lake in every room, add an abundance of natural light, and create well-functioning storage for everything from books and sports gear to garden tools.