Client
Archideas
Year
2018
Location
San Francisco, California, United States
Project authors:
No Name Architecture (Archs. Ismael Preti, Juan Verdaguer Aguerrebehere, Nicolás Alejandro Giordano, Yasmin Hilén Mayor, Sebastian Rodrigo)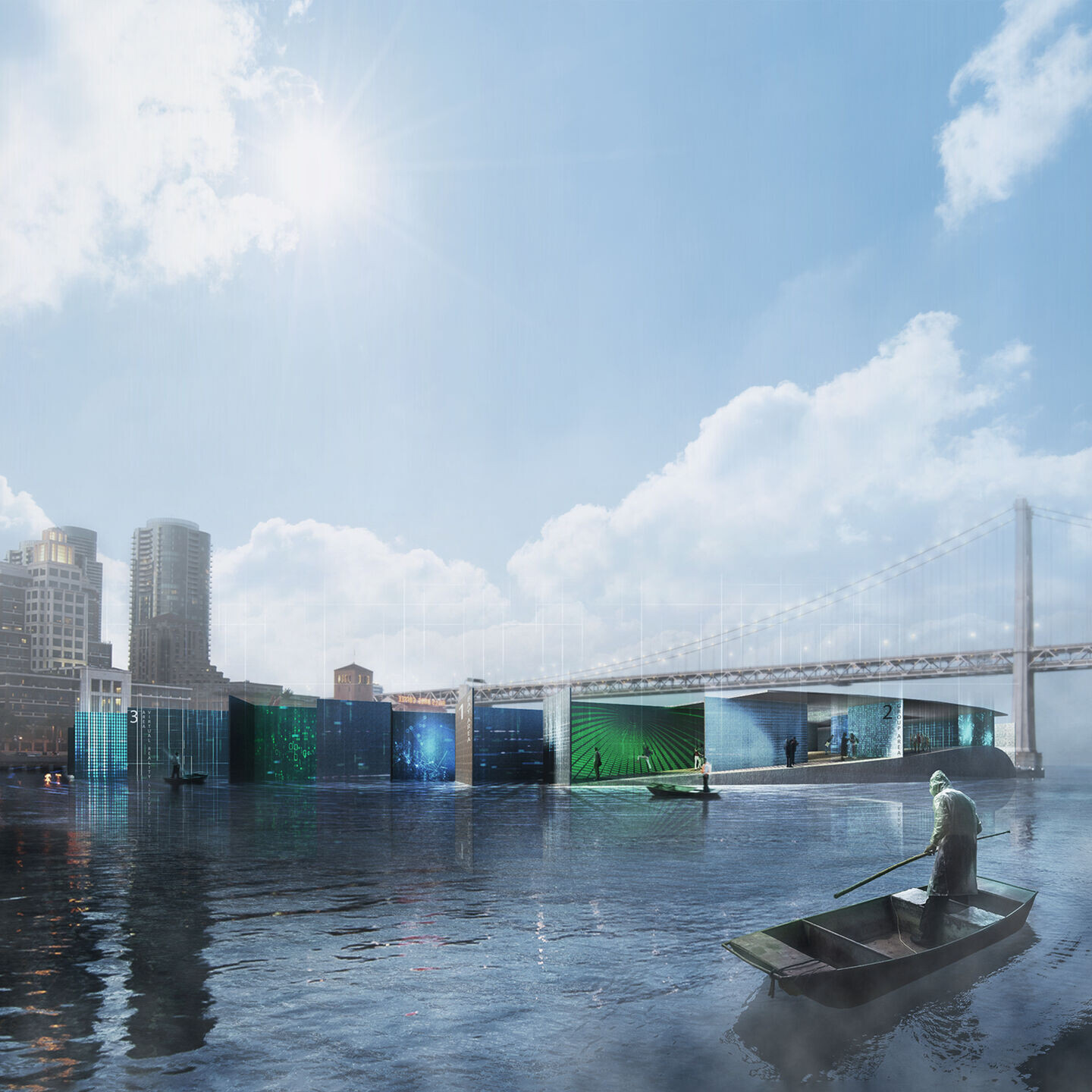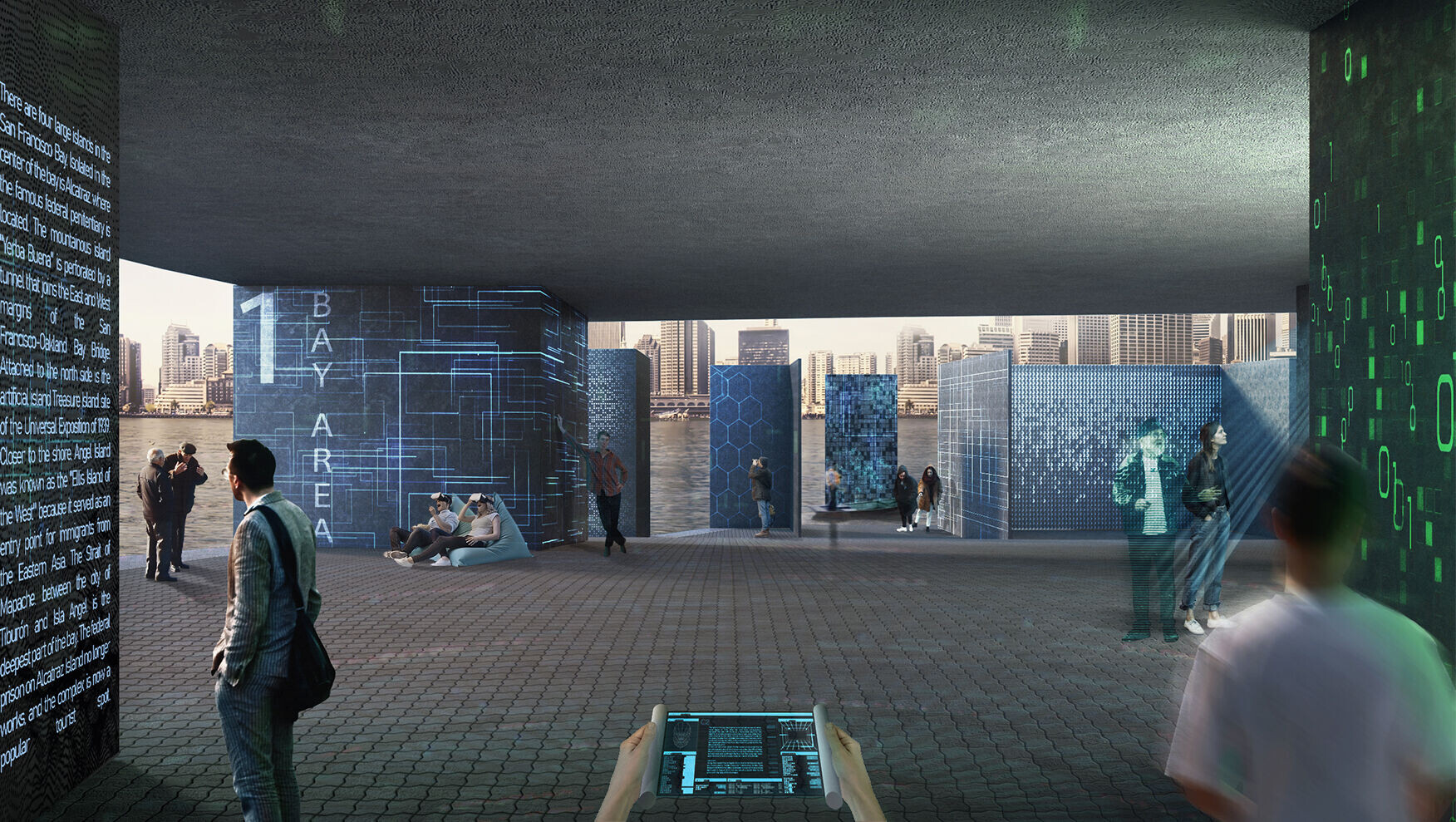 "Lost in knowledge"
The San Francisco Bay presents a relationship with all the points of its perimeter through the form of communication that was most relevant and identitarian in the city: the nautical routes.
The project is linked to the most important natural element in the bay: water.
It seeks to vindicate nautical communication, through a device inserted in the water, that enhances and reactivates disused docks.
Multiple experiences generated with the purpose of immersing ourselves in knowledge until we lose ourselves.
Capture knowledge from a sensory, dynamic and open experience.