Architectural bureau T+T Architects became the author of three for three lobbies of the clubhouse "Kutuzovsky 12". The developer of the project is Capital Group. The author of architectural concept is the "Tsimailo, Lyashenko and Partners" bureau.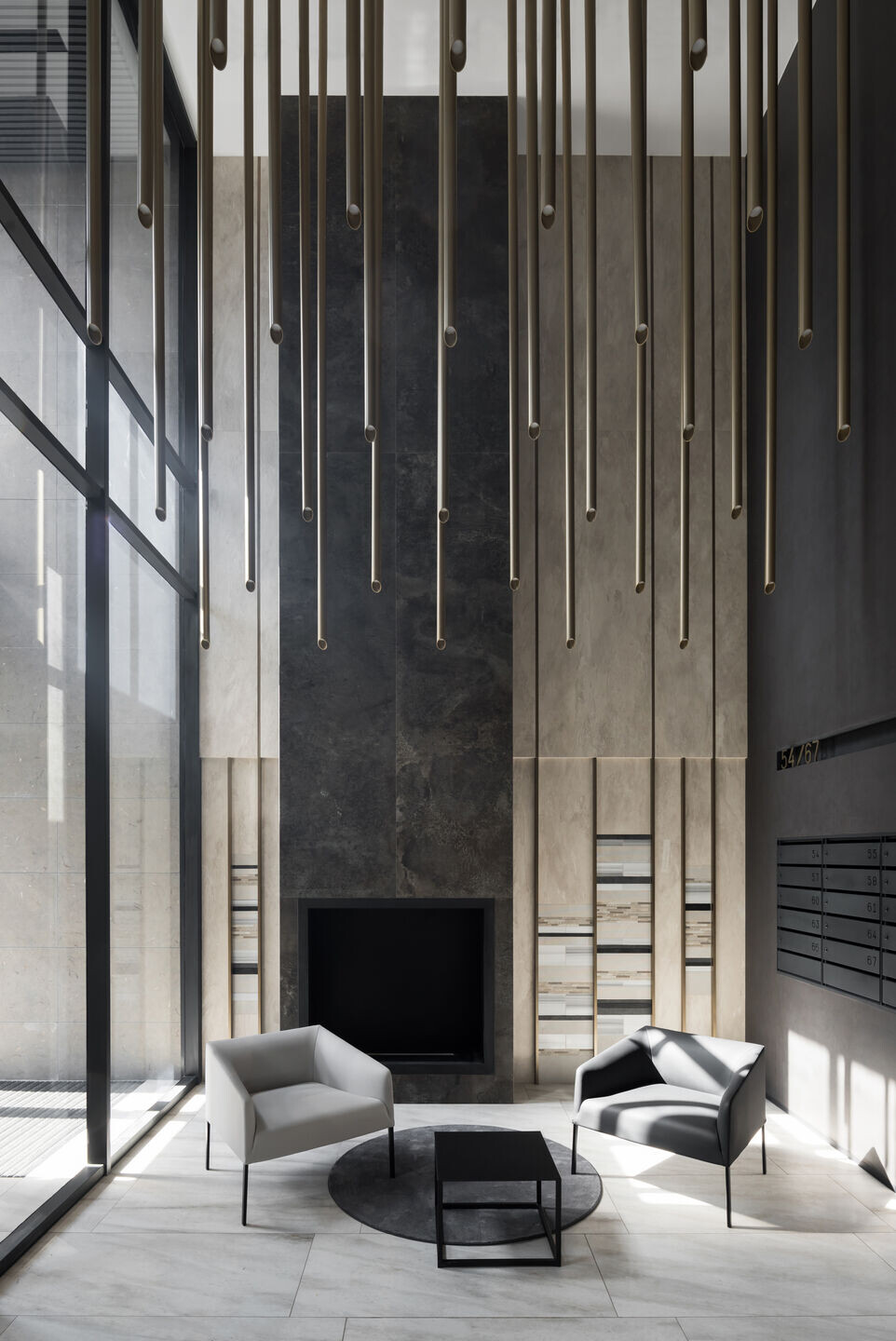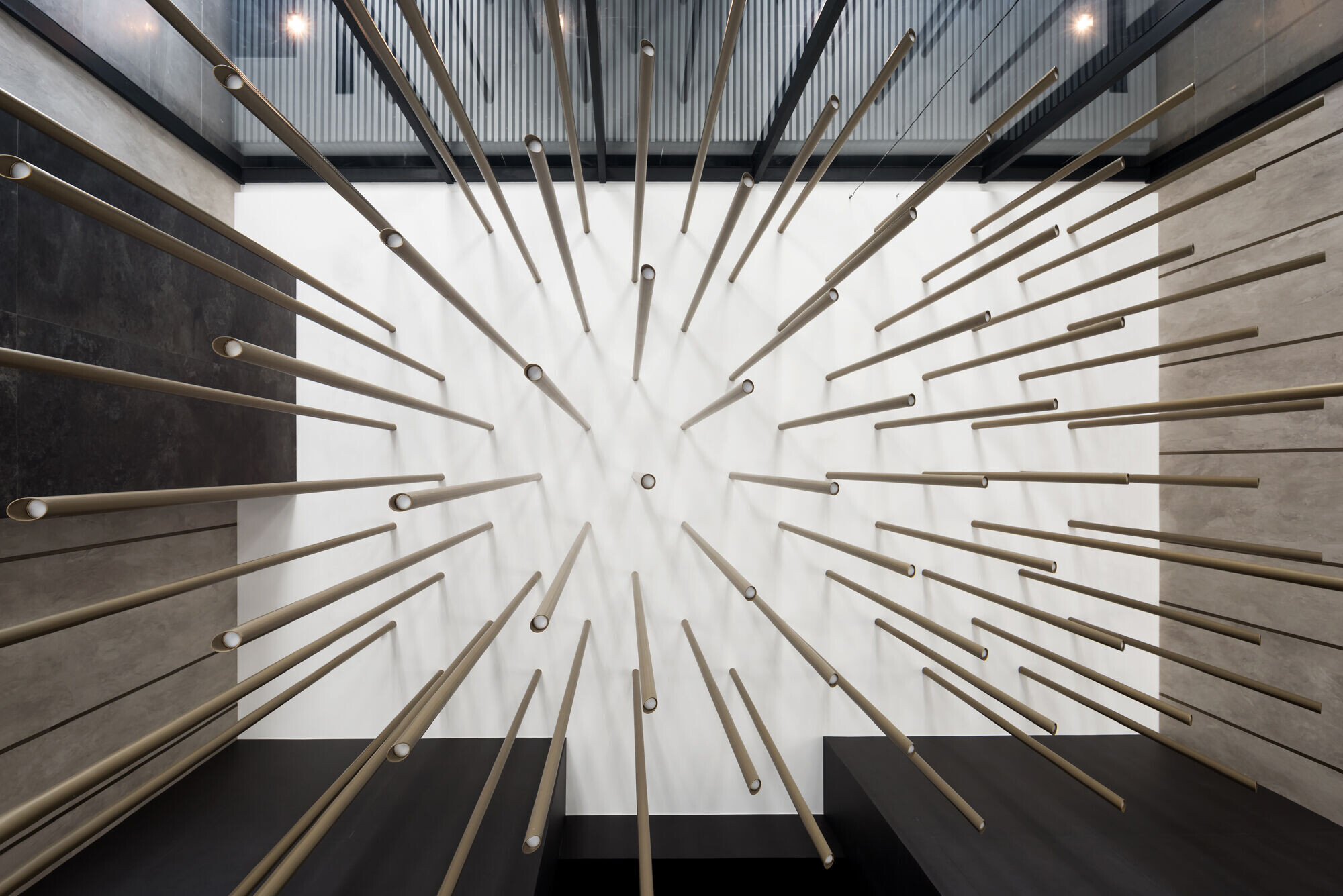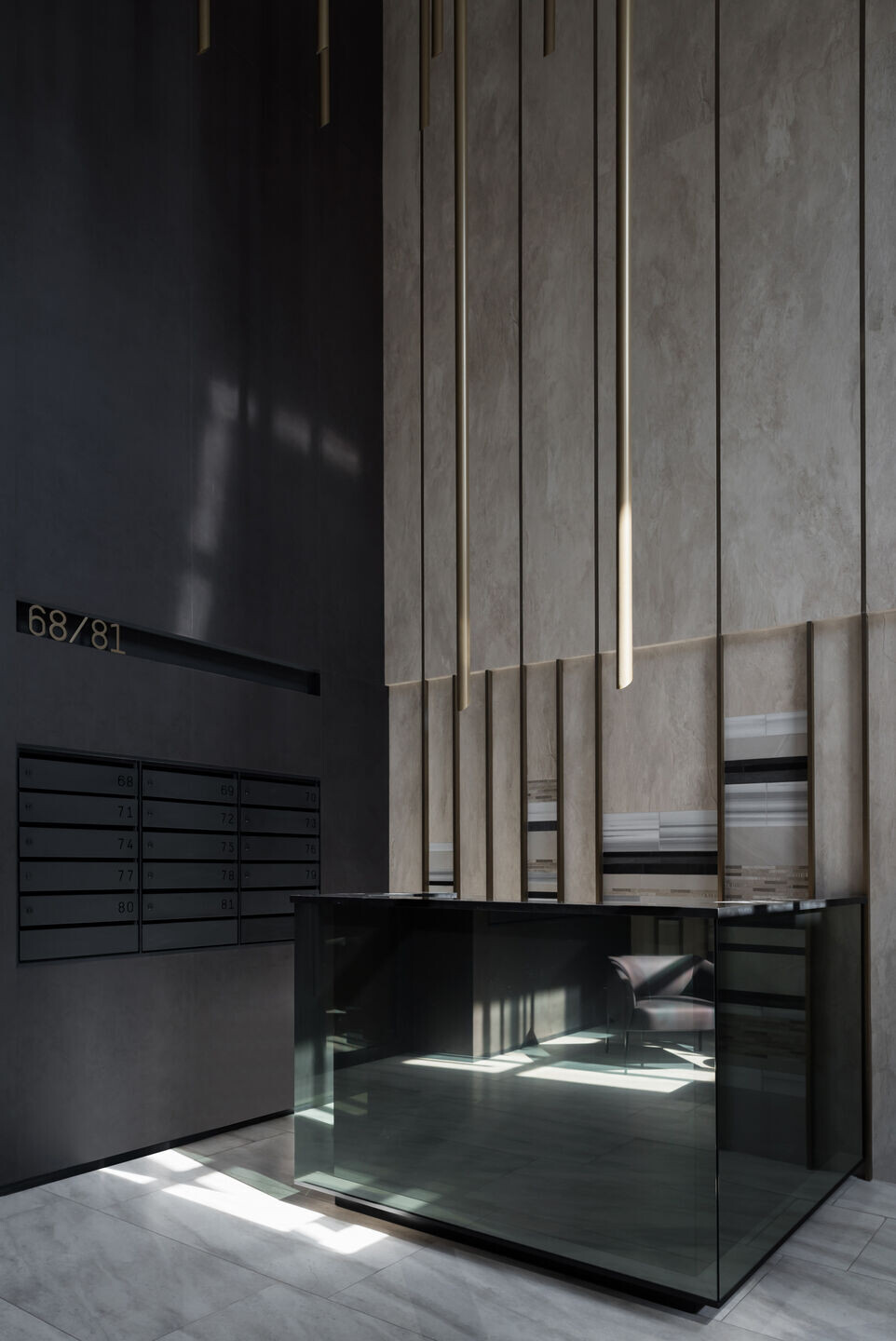 Architectural concept of the project's lobbies and common areas is based on the demonstration of forest motifs in the interior. The two main components of the interior are vertical rhythm and coloristic accent panels on the walls.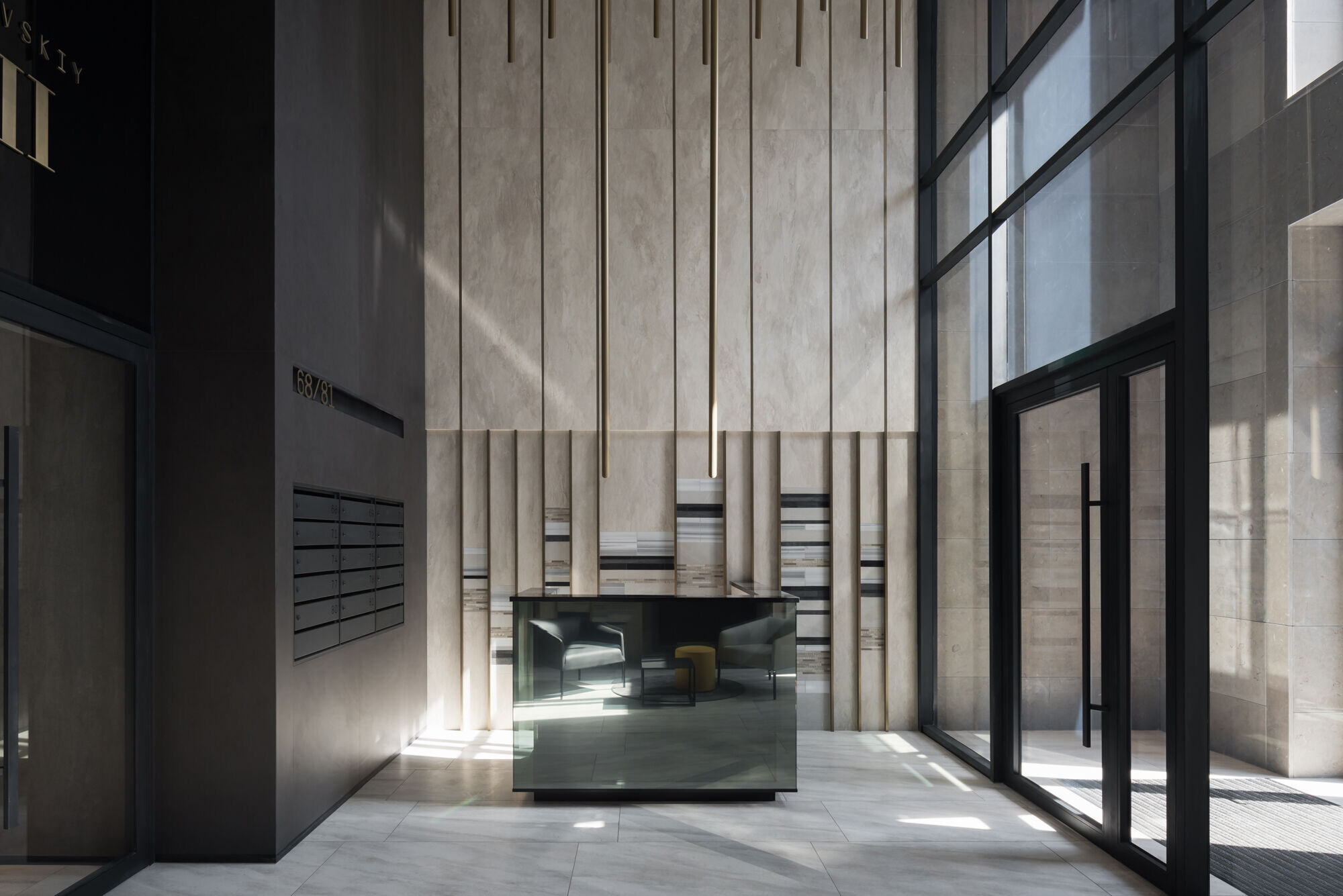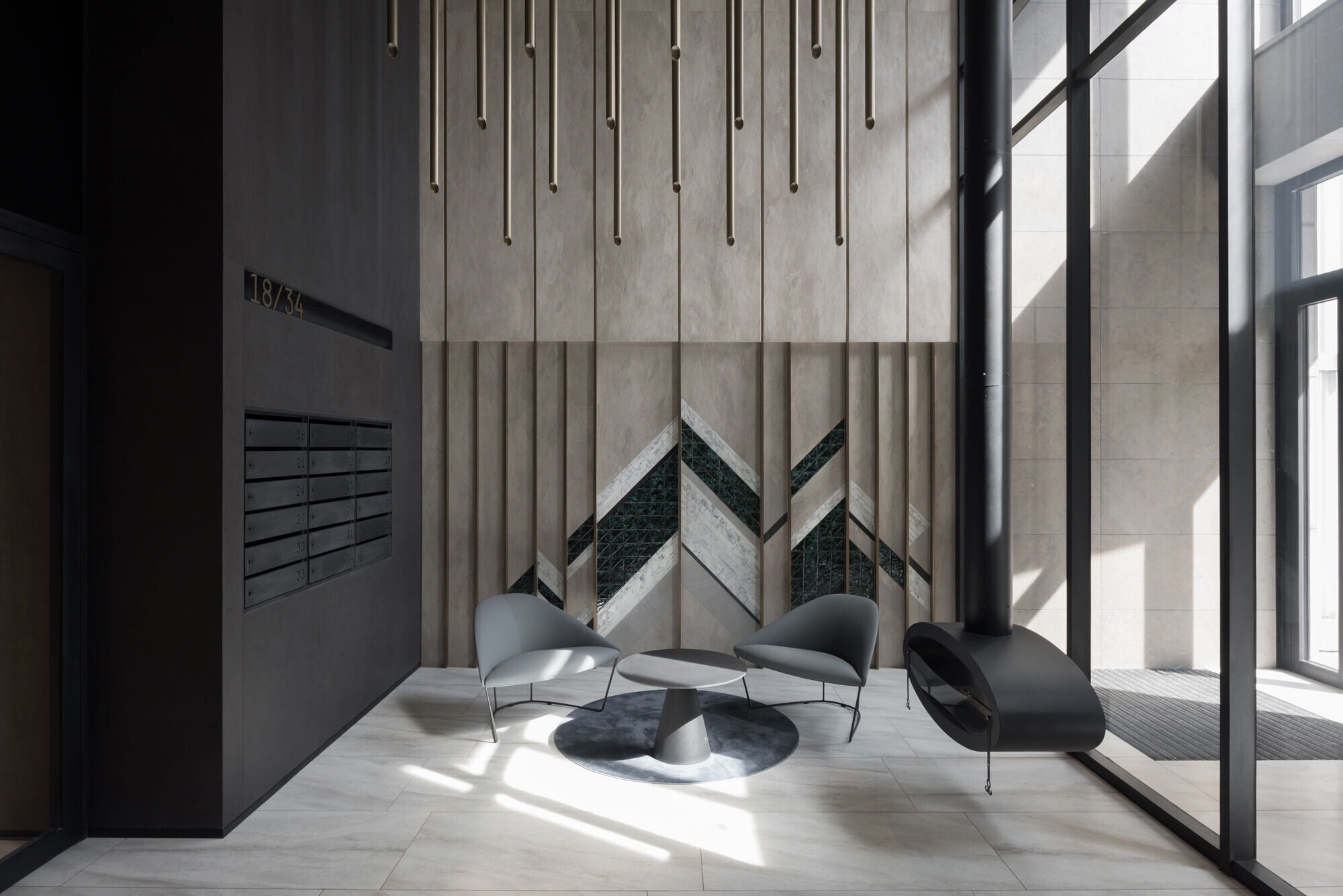 "The verticality of the interior is an organic solution, because all three lobbies are two-light spaces with ceilings over 7 meters high which had to be emphasized. Many vertical rhythm elements are the references to the forest inside the office. From the outside, these motifs are symbolically revealed through the architecture of the facade with unique columns", - noted in the bureau.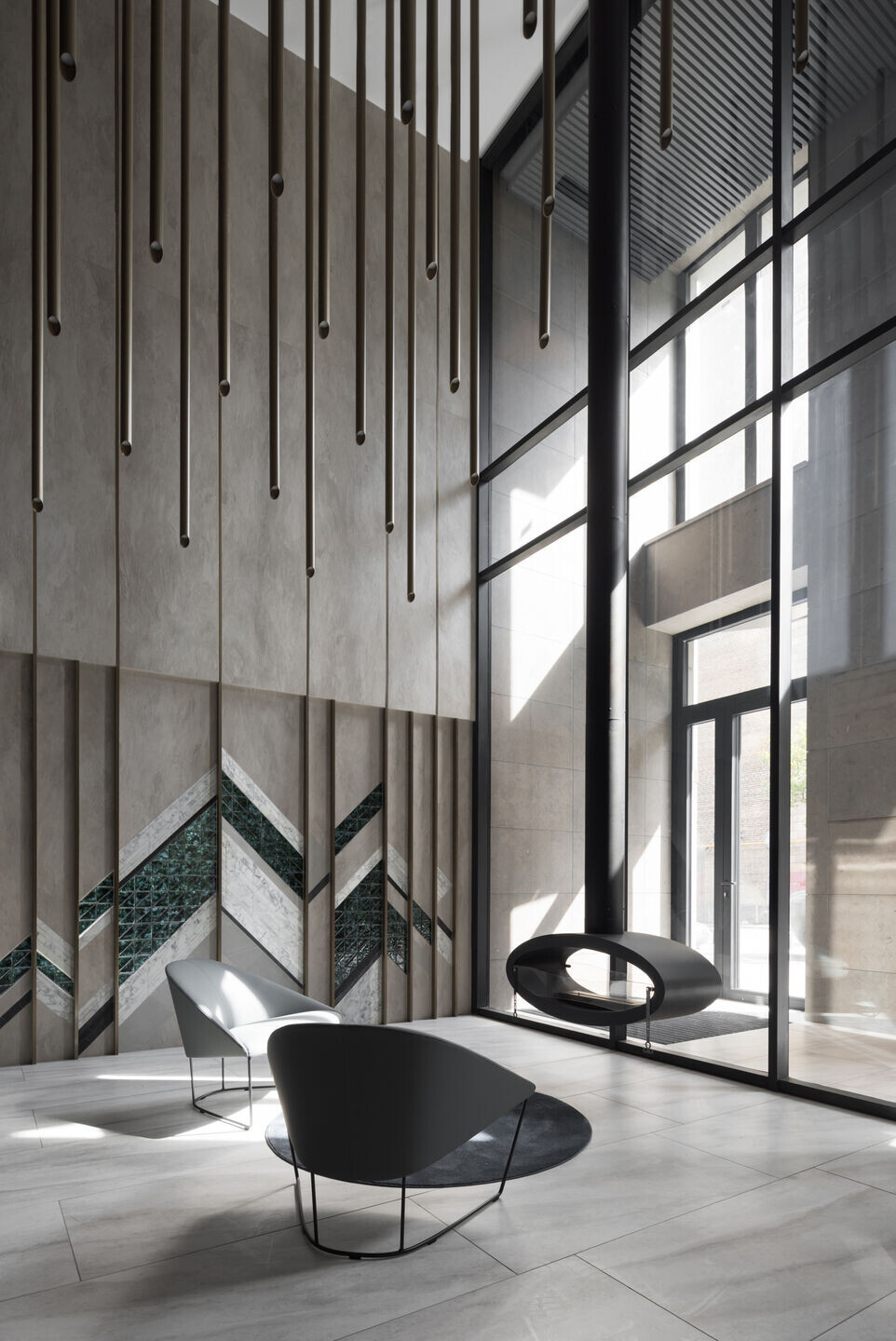 Each of the three lobbies is divided into several functional zones – entrance group, reception, and correspondence and recreation area.
Each space has its own type of wood, which is revealed by the specific pattern of the walls, color accents, as well as the finishing materials that emphasize the high status of the house.

For the birch forest concept, a vertical rhythm with horizontal high contrast inserts resembling a birch trunk was used.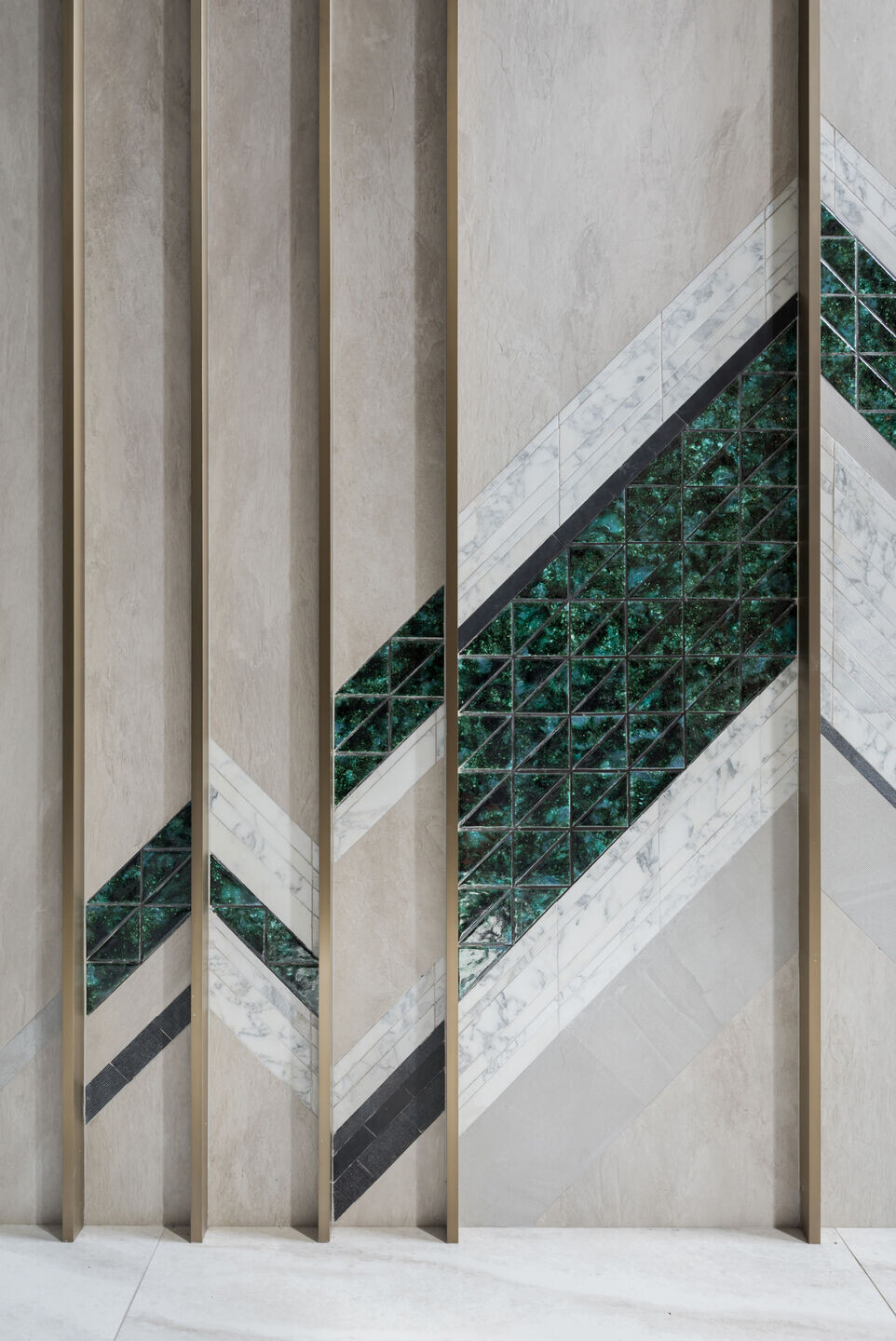 The second concept is a "bamboo forest", where the wall decoration pattern is realised in the style of bamboo stems.
The concept of Siberian Taiga was performed in the third lobby, where the ornament is made on triangular decors of glazed tiles and stone of different sizes.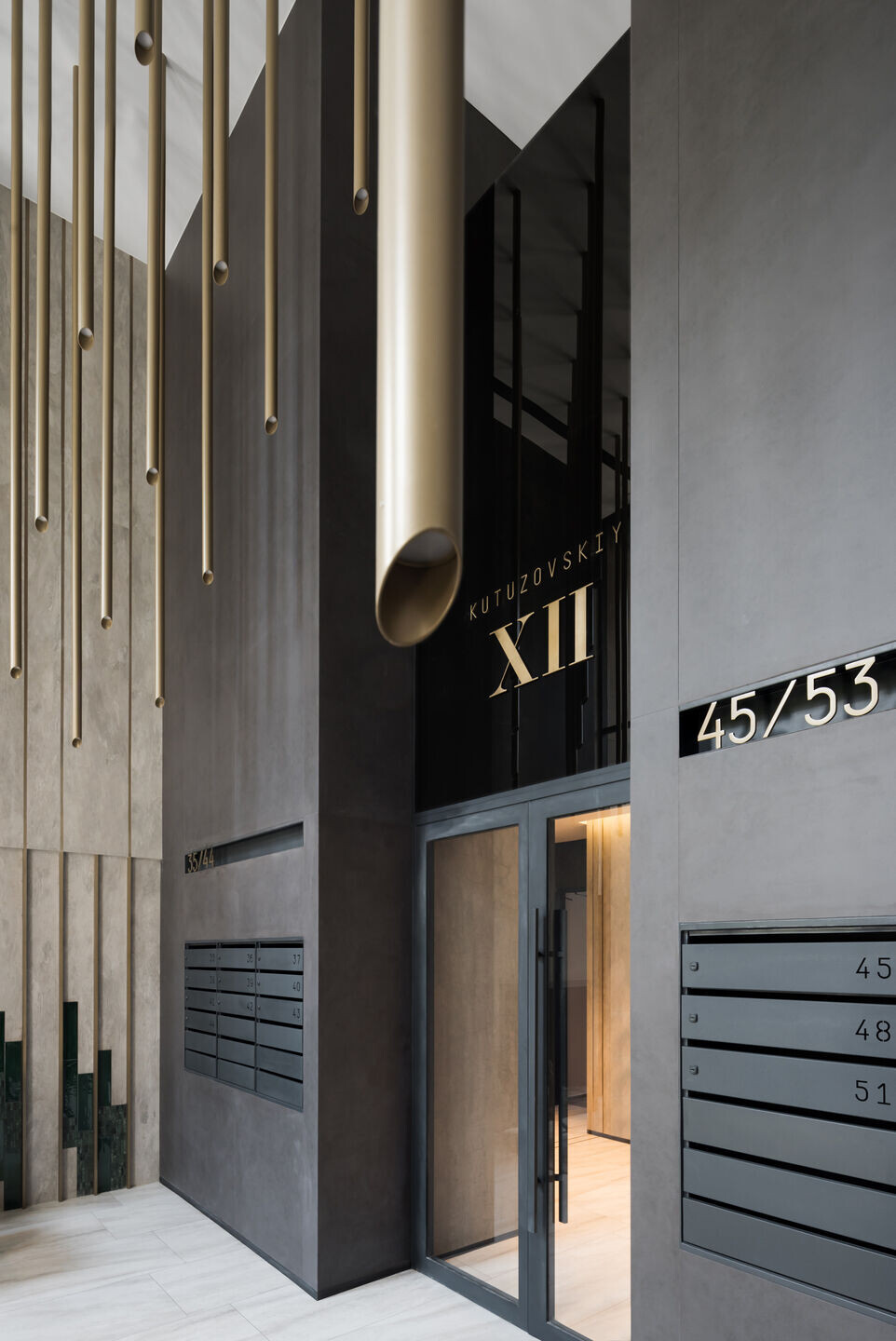 Unusual lamps create a special atmosphere: the architects used panels made of metal tubes - lamps of various lengths, arranged according to the shape of the wave. This emphasizes the dynamics of the space and the vertical rhythm of the entire interior.