Livingmodule is the result of research carried out in collaboration with Slovenian studio OFIS of Ljubljana, AKT II of London, C+ C of Macerata and contractor Permiz to develop a self-supporting wooden unit that could be flexible and adaptable to all types of contexts, climatic conditions and terrain.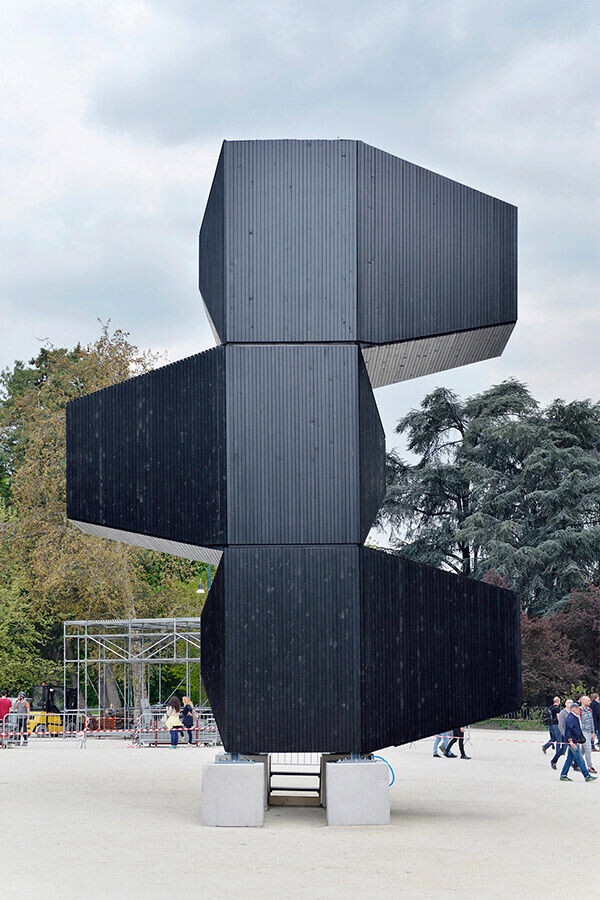 The Livingmodule project was presented in Milan at the first edition of Inhabits- Milano design village, in Parco Sempione, during Milan Design Week.
The modules can be used as a shelter, a holiday home, a tree house, or a temporary dwelling for research, tourism or emergencies. The small dimensions allow for different modes of transport and installation. The basic unit can accommodate 2 people because it is equipped with a double bed, wardrobe, table and chairs with the possibility of installing a bathroom and a small kitchen. If necessary, 2 or more units can be combined, creating a larger dwelling that can accommodate 4-6 people; they can be combined either vertically (as displayed in Parco Sempione) or horizontally.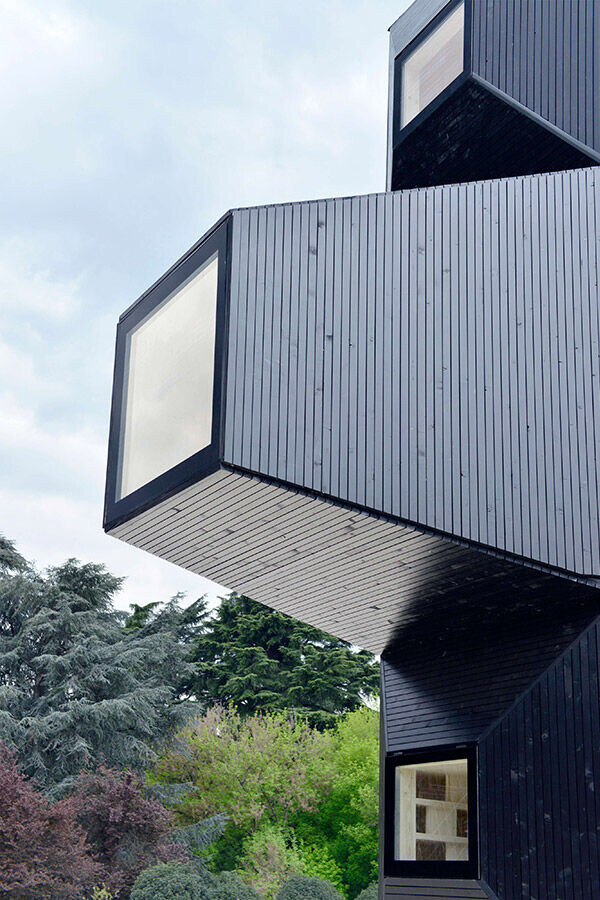 The wooden frame structure is reinforced with wooden panels on both sides (inside/outside). The unit can be fixed to the ground either by steel anchors or by removable concrete blocks. The concept proposes the use of wood, a natural, ecological and environmentally friendly material par excellence. Livingmodule has been designed with different internal layouts to allow maximum flexibility in use and adaptability to the context. For the bathroom completely in stainless steel The result is a structure with excellent technical performance and a fluid, essential design. All the features, including the built-in toilet brush holder, have been designed to guarantee durability, ease of cleaning, resistance and watertightness.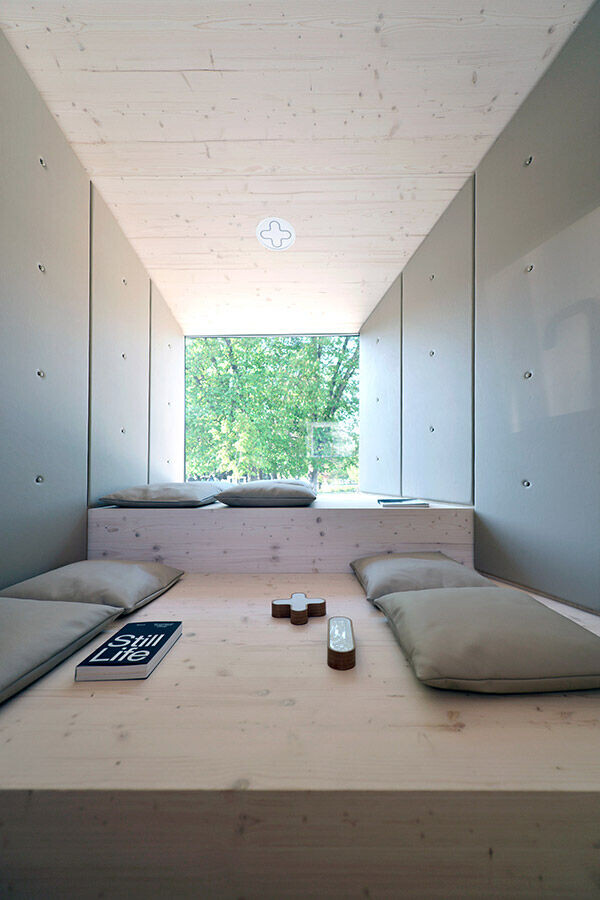 Particular attention has been paid to the technical lighting study of the module, for which ergonomic lamps with electromagnetic induction have been designed and produced. These are real portable lamps to be given to each "tenant" to use where and when needed.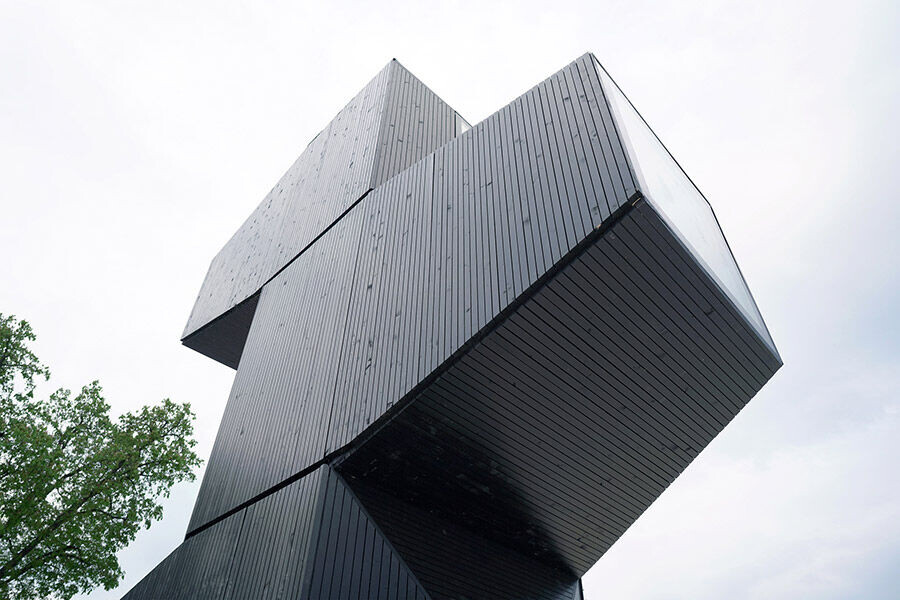 Finally, to show the variety of settings and situations, we built a multi-team collaboration to create several virtual reality projects, a choral work of art director and 3D design to connect project and final user.