Design trends for healthcare mirror those in hospitality as facilities strive to make patients and their families feel more comfortable. Healthcare design focuses on creating an inviting aesthetic, rich with colors, textures, and natural-looking materials.
Inspire
Lakes Regional Healthcare has been in operation since the 1950s and is now in the middle of a five-part expansion and update of its interior spaces to reflect the area's rolling hills and clear lakes. Building on the hospitality driven trend of healthcare design, Lakes Regional wanted to pull in neutral, nature-inspired shades and calming patterns to their updated design.
Warm Inviting Design.
Create
Lakes Regional needed a product that would accentuate their new design concept and be durable, easy to clean, and comfortable. Pederson chose to mix two Patcraft carpet tile patterns, an organic gingko leaf with a soft underlying texture and a complimentary textured design, to create subtle movement and a reflection of the hospital's lake-dotted natural surroundings. "For acoustic quality, carpet tile is very nice. We used it in the obstetrics area, in all the corridors. You walk into this department of the hospital and it is so quiet. It is just a calming environment," Pederson says.
Durable. Quiet. Calming.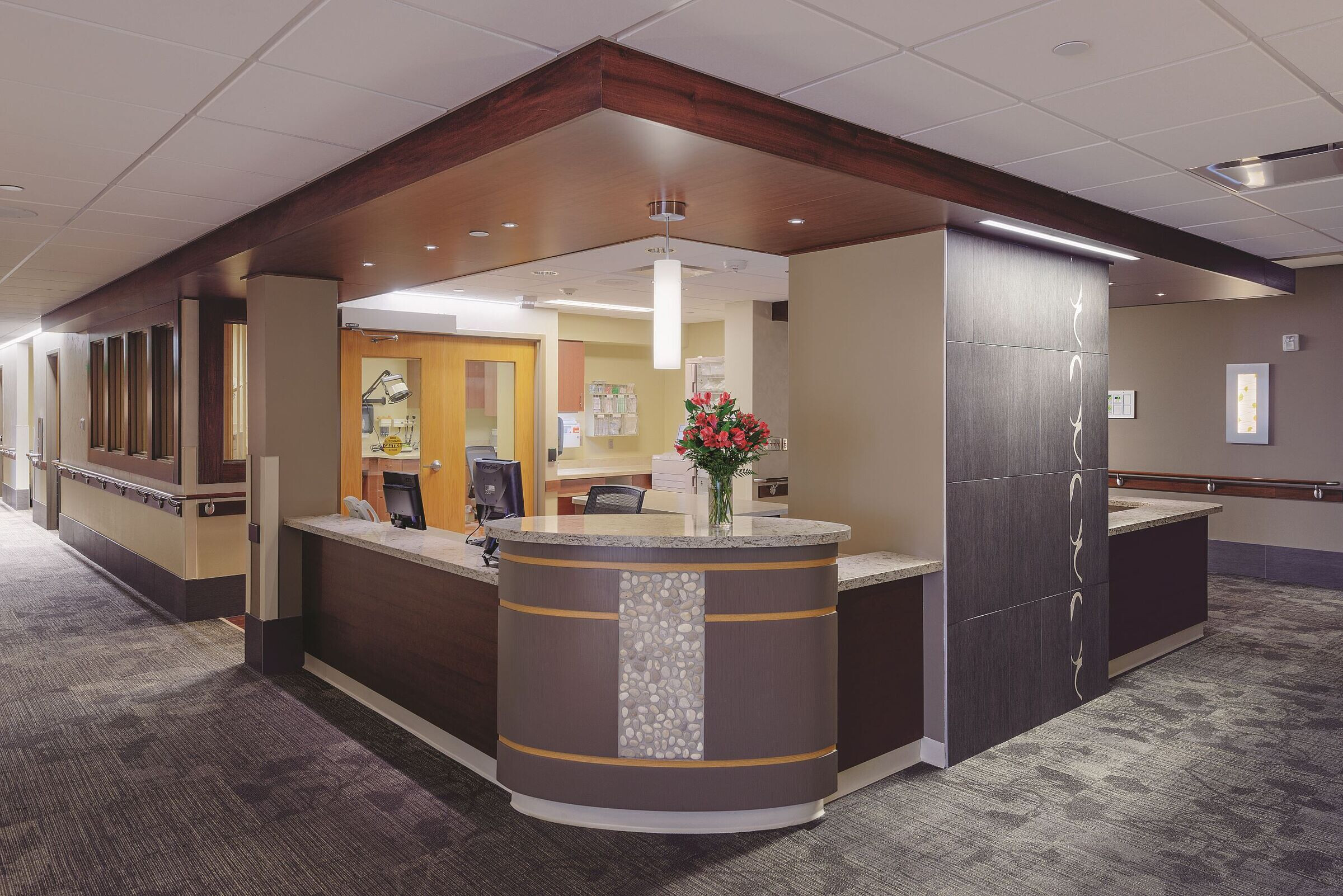 Transform
The inviting design and color of the new flooring contributes to the beauty of the space and to the overall perception of the hospital's expansion. This renovation updated the space and enhanced the patient and staff experiences.
Transform Healing with Patcraft.
"One of the major design influences was the use of natural materials. This hospital is located off a major lake, so we incorporated a lot of rock, water, stone and wood." Leean Pederson, designer, RDG Planning & Design