Nestled in the Texas Hill Country, thepristineFrio River runs through a hidden canyon. In this space The H. E. Butt Family Foundation created Laity Lodge, a spiritual retreat center to refresh and bring wholeness to those working in the world.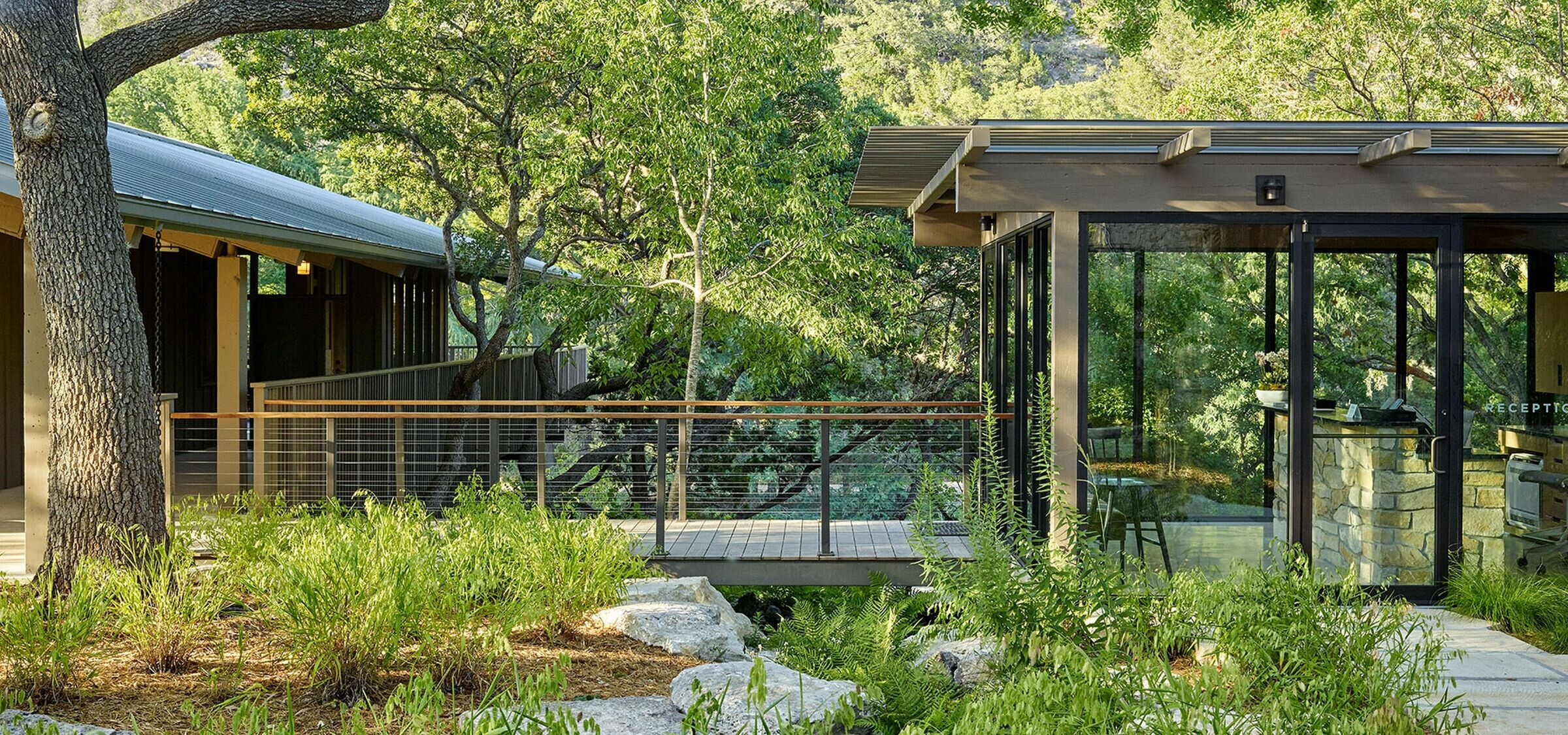 The site is tucked into a remote canyon, a stunning landscape surrounded by miles of rough terrain where the Texas Hill Country approaches the deserts of the far West. This sense of sanctuary and oasis is deeply moving for visitors coming into the canyon, and Overland was able to help the Foundation see how this sacred sense of welcome could manifest at the Lodge site as well.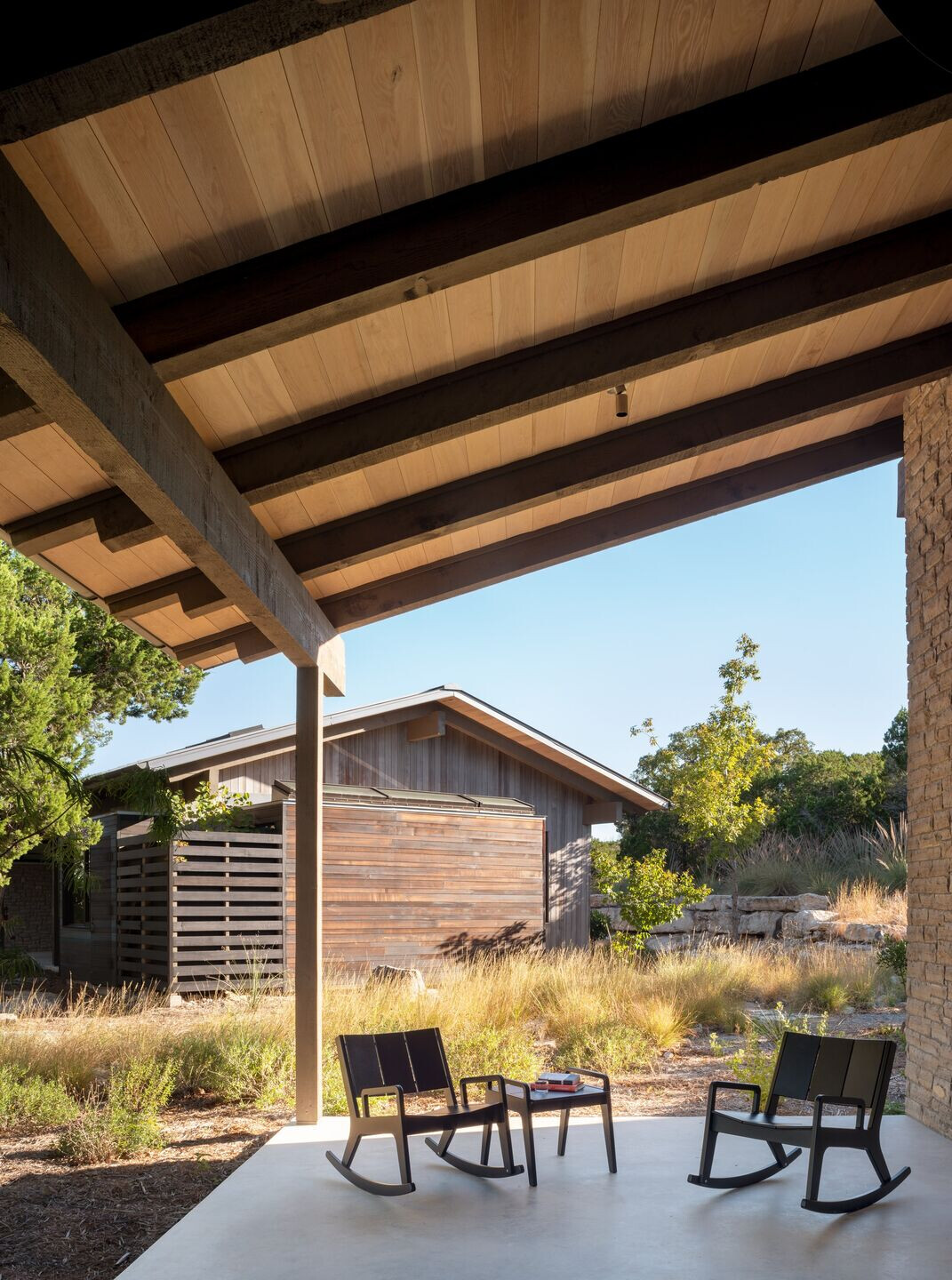 The challenge with Cedar Brake was that the historic buildings were on the river. The team was challenged with creating a place that is not on the river, but equal to that in quality. Part of the vision for the project was to fix some practical concerns while also breathing new life into an existing place.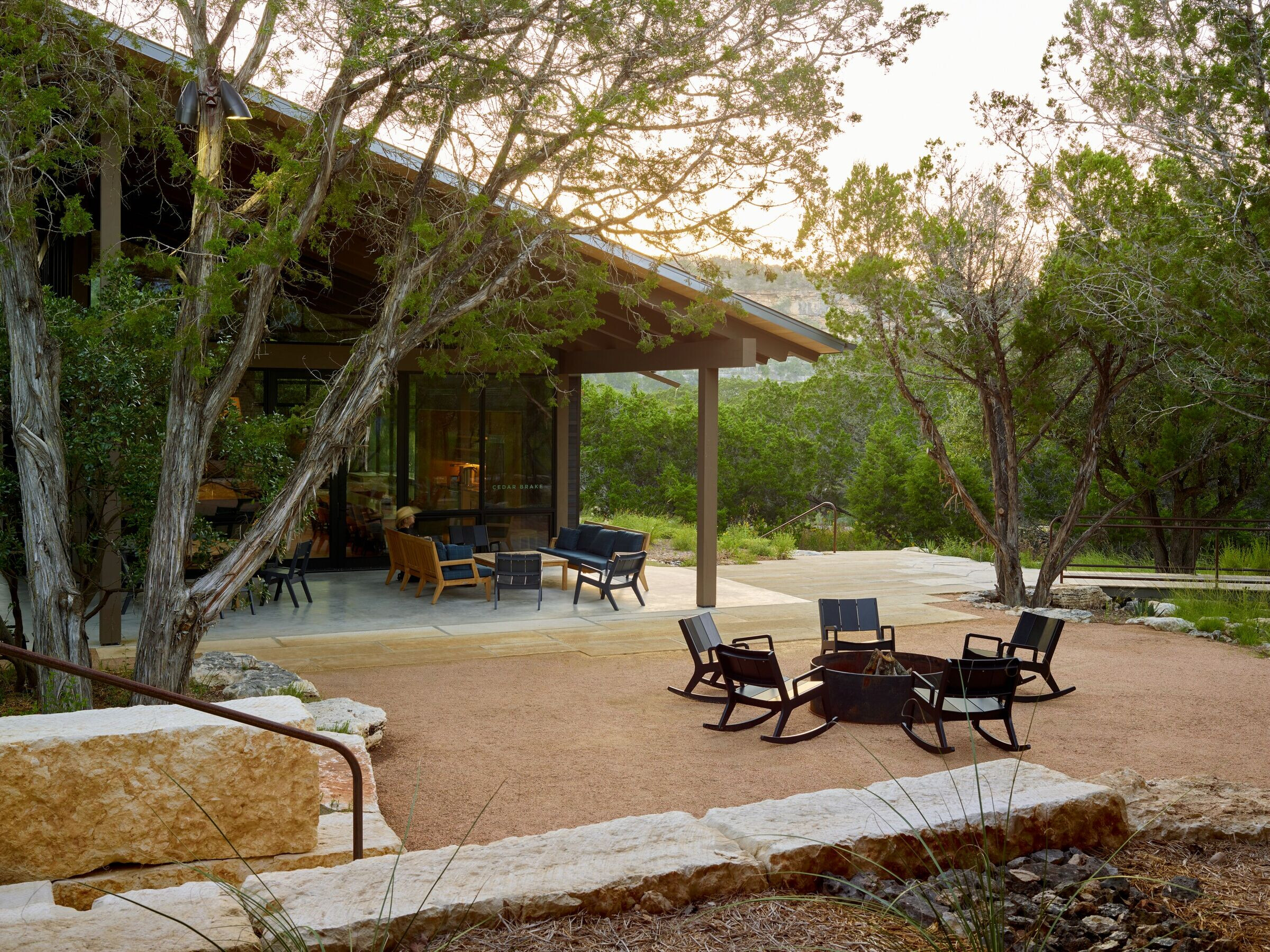 The team embraced the location of the site being in the cedar forest.The buildings are tucked between the trees and react to the geology and vegetation of the site. Even the areas between the buildings were studied and scaled to mimic the space of the natural clearings between the trees and the cedar forest that surrounds the site.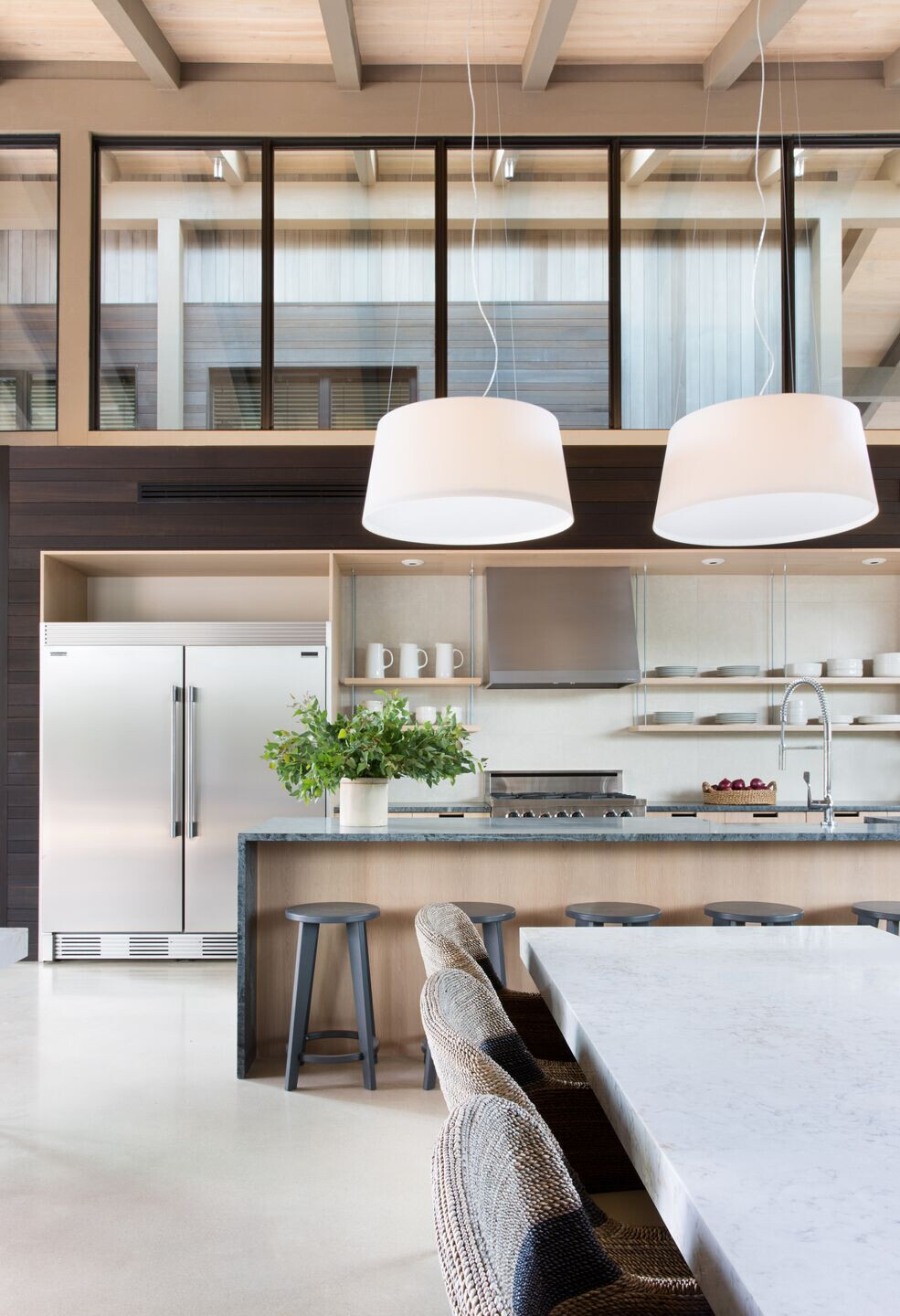 While ecological and social sustainability is core to the work of Laity Lodge, Overland's innovative leadership helped them think beyond simply doing no harm to the river, to improving water quality downstream. Native stone and plants were collected and used for the landscape on site. By utilizing native plants, they were able to filter the water and allow clean water to drift down to the meadow and river below.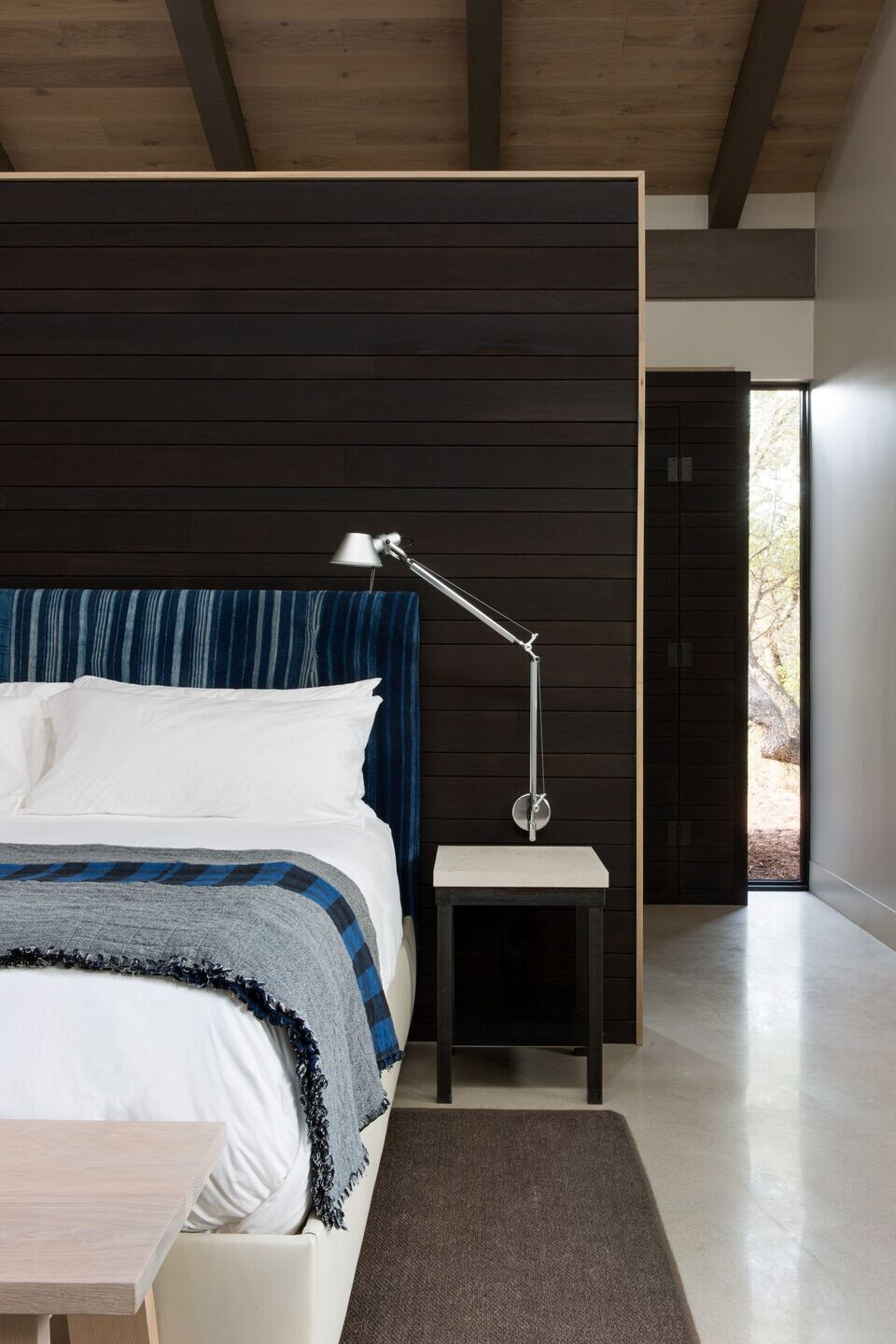 The idea that a place has a power of not only welcoming visitors but also offering a hospitable experience, gives perspective on how people can live once they leave Laity Lodge and return to their lives. Laity Lodge is deeply inspired by the idea that this place can recalibrate or reorient people in their relationships to themselves, one another, and the natural environment.