In the heart of the Florentine Chianti, Officina Abitare architectural studio renovated an old abandoned farmhouse, revolutionizing the interior spaces and studying specific solutions for improving energy efficiency up to class A.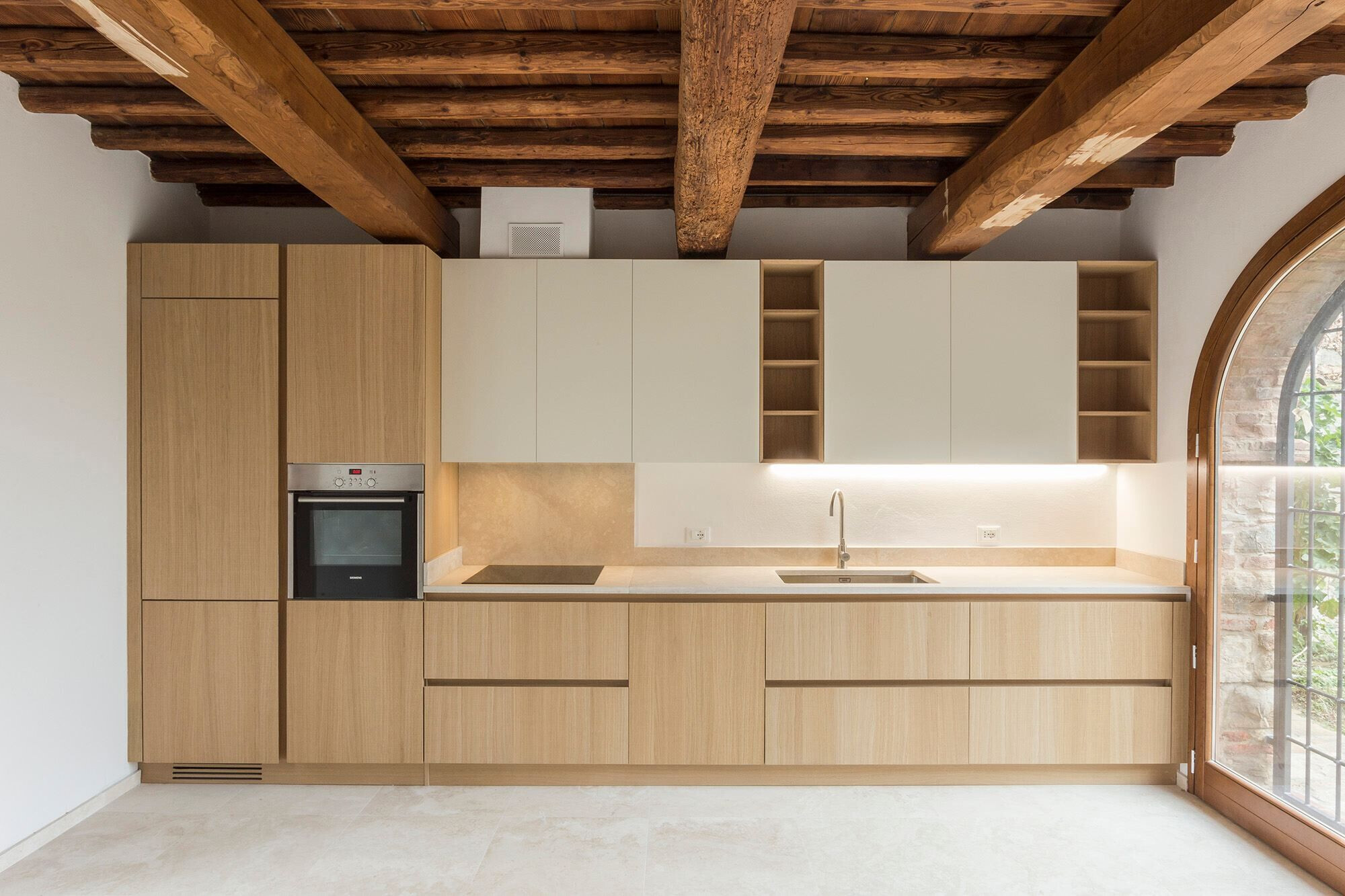 The previously divided spaces were made communicating with each other, to create an open space, where the light coming from the large arched window pervades the entire ground floor. The wooden floors have been rebuilt using only solid wood and keeping the old chestnut beams where possible.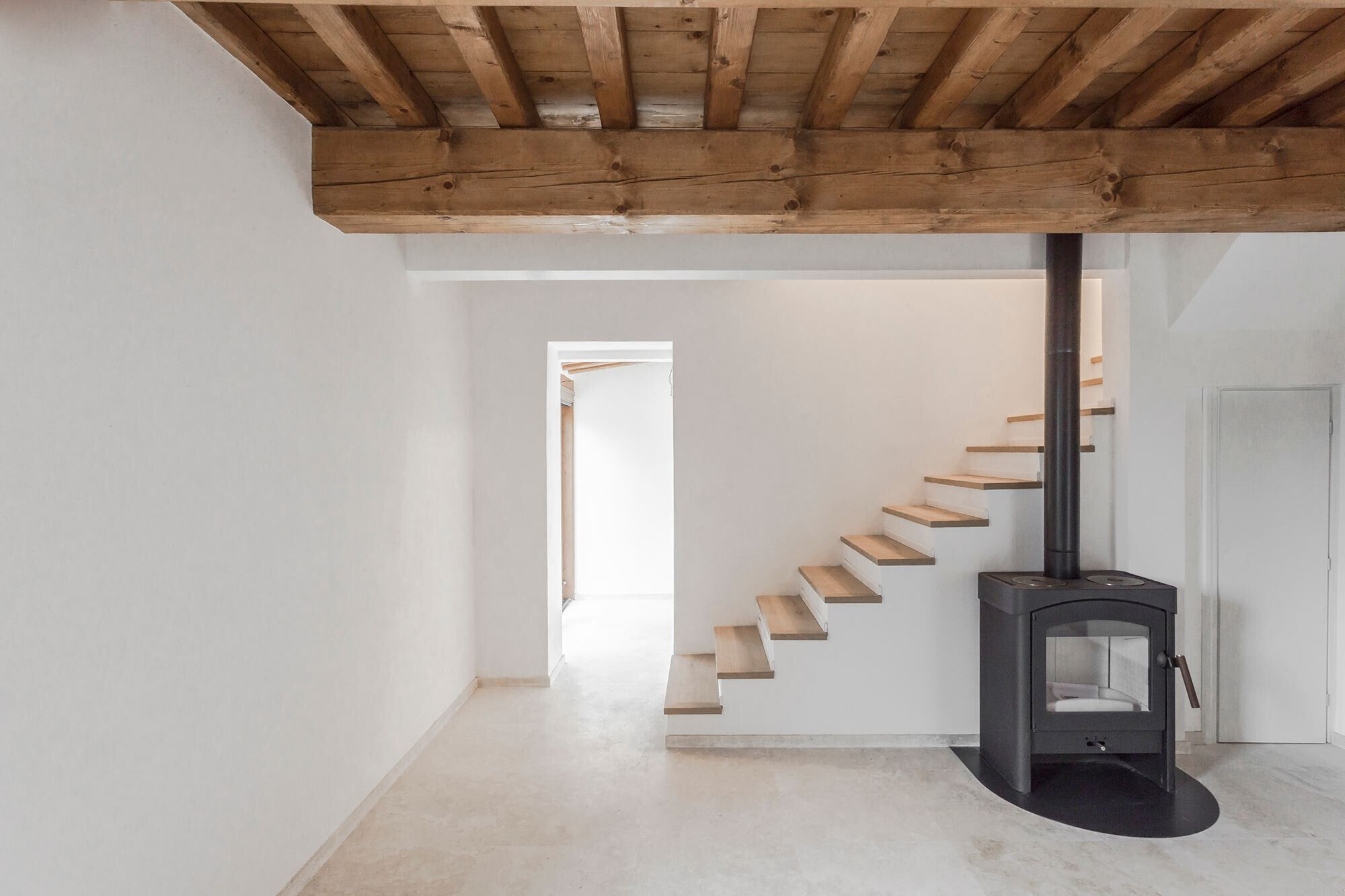 The dining kitchen, the heart of the house, overlooks both the farmyard to the south and the garden to the north, becoming a junction area between the two private open spaces. Natural materials were used for the finishes of the house. Travertine for the floors, bathrooms and kitchen counter; wood for the ceilings, natural oak parquet for the bedrooms, old salvaged tiles for the window sills and natural stones for the farmyard.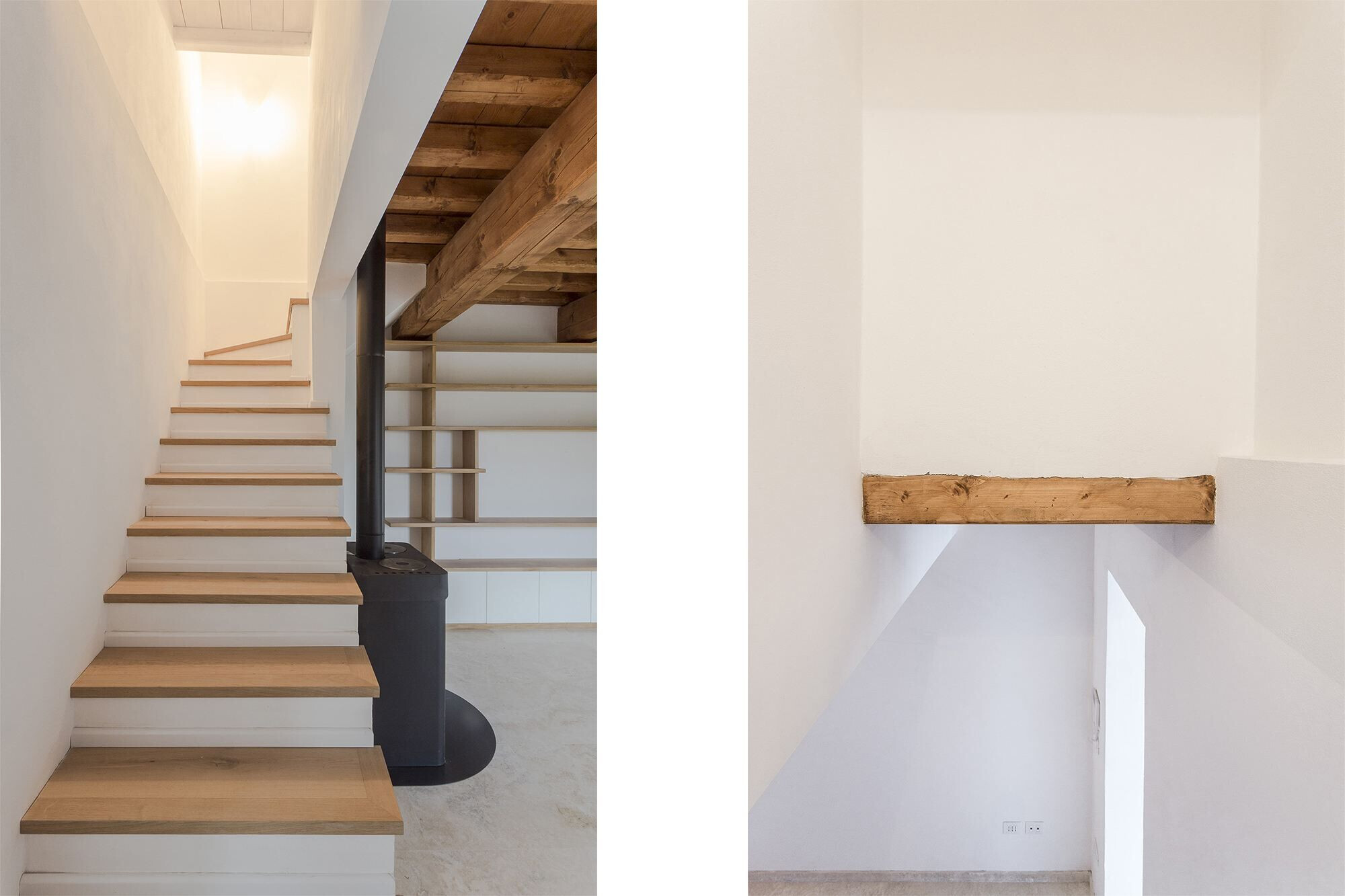 The house is heated and cooled thanks to a system of radiant floor panels combined with a VMC controlled mechanical ventilation system with heat exchange, which in addition to exchanging the air in the house, spreads the heat of the wood stove, located in the living room, to all the rooms.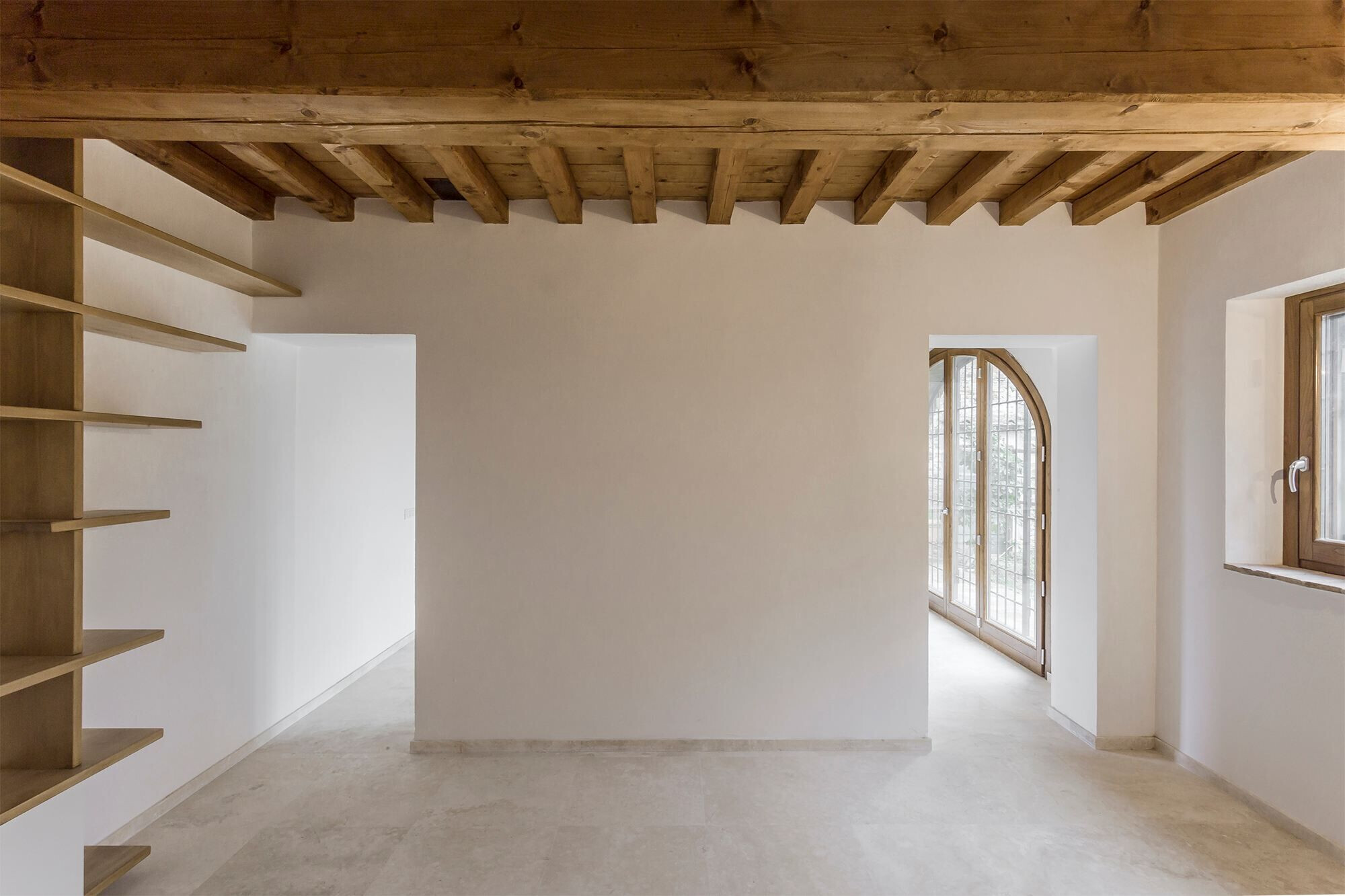 To improve the energy efficiency of the building envelope, an insulated and ventilated roof was created as well as an internal coat. Calcium silicate panels shaved with lime were used for the internal coat, a very breathable solution that fits in with the characteristics of the old massive stone walls.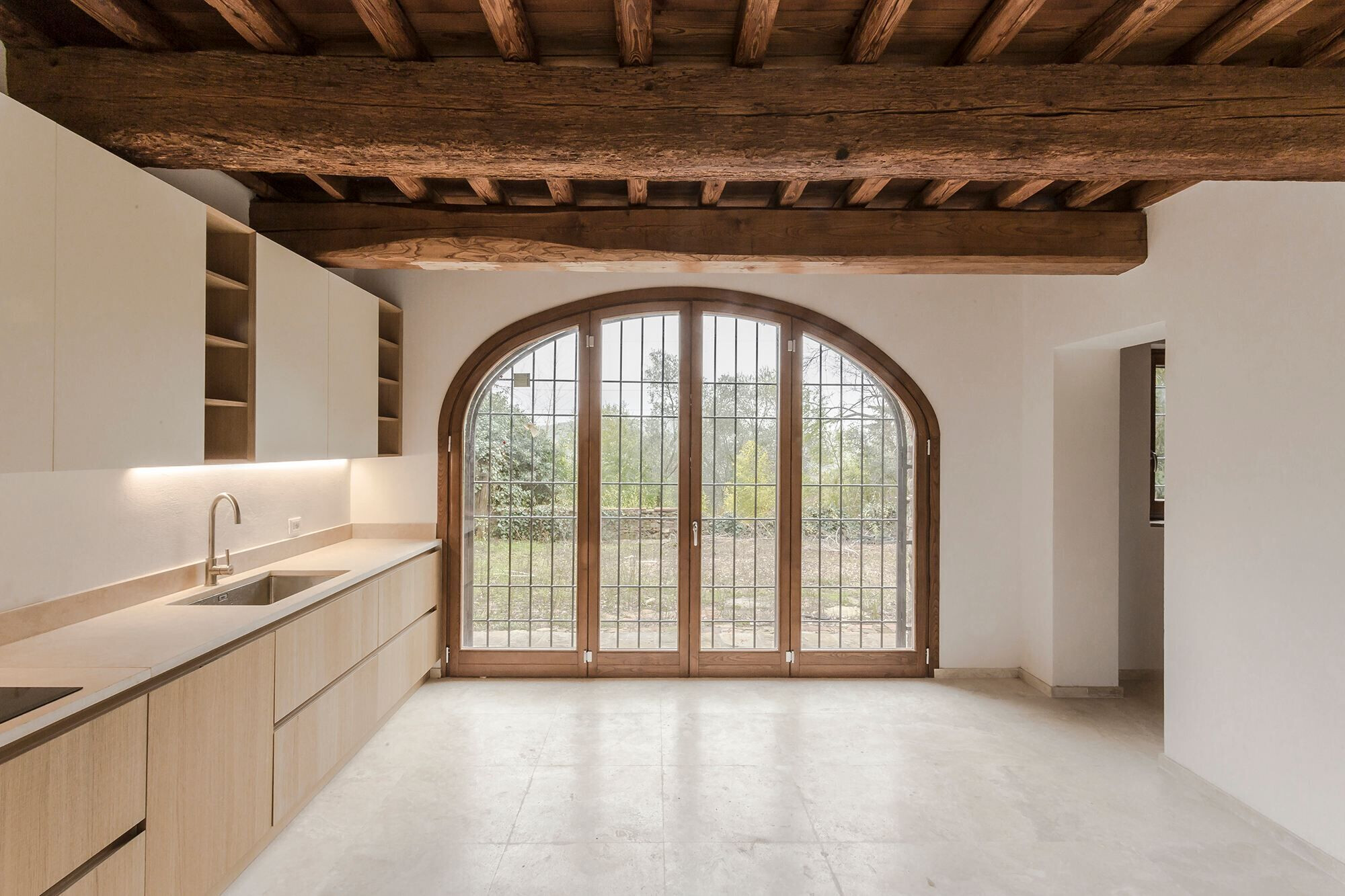 The external stone wall, which was in poor condition, was cleaned and plastered with siena-colored lime putty. Historical evidences, such as the tabernacle near the great arch, have been restored. The stone cornices of the facade were in poor condition and were replaced with hand-worked and sandblasted stone cornices, in order to make them homogeneous with the appearance of the historic facade.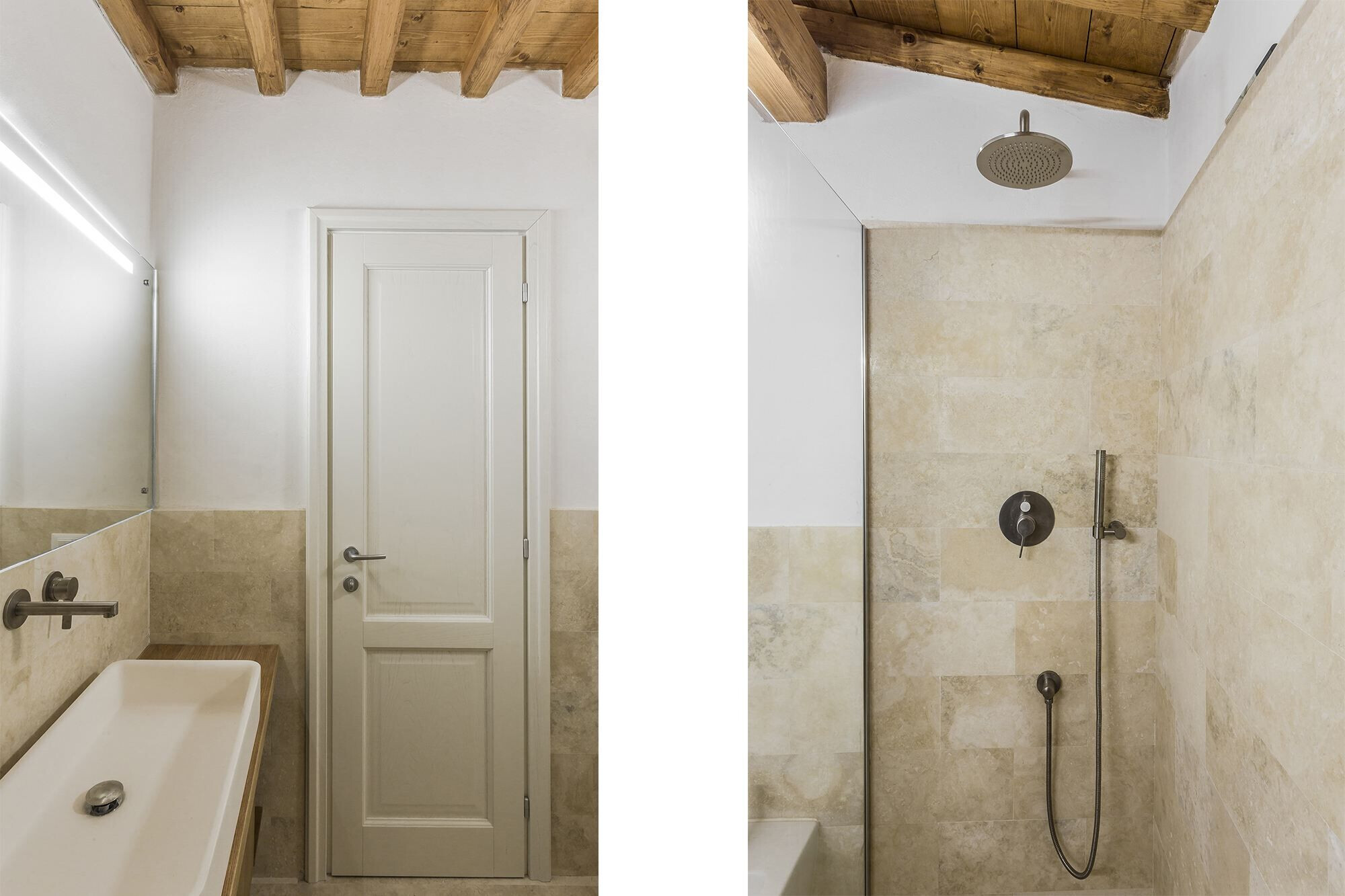 Thanks to the transformation of the project, the house has large and bright rooms, typical of a modern house; but at the same time it remains tied to tradition thanks to the recovery of traditional materials and the use of local stones, such as travertine and pietra serena.