Located in Valle de Bravo's Rancho Avandaro is Casa de la Abuela, a weekend getaway for a close-knit family. "La Casa de la Abuela" translates to "Grandmother's House".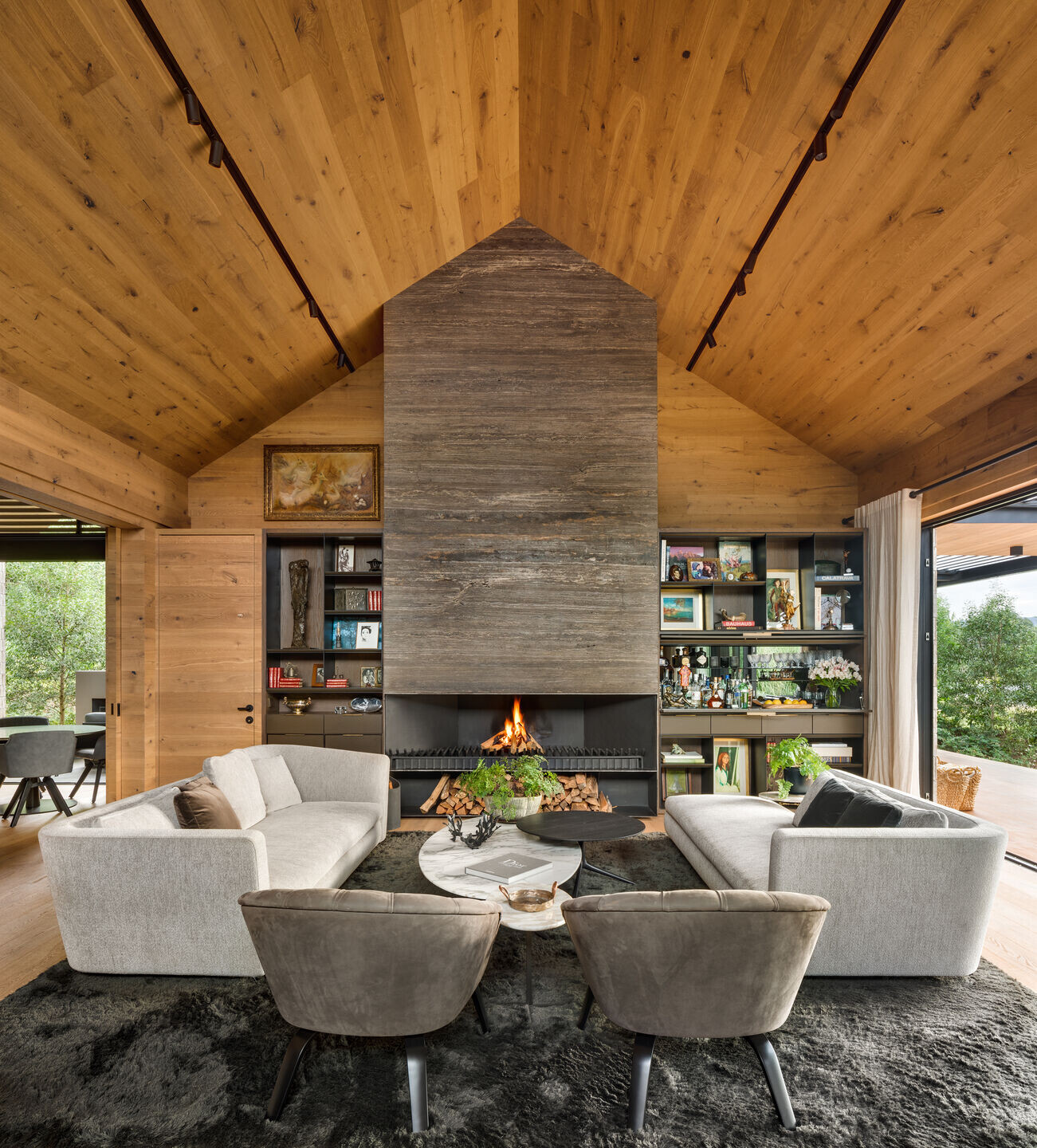 Accentuating the connections between the interiors and the sumptuous views of its lakeside location are large windows and openings that bridge the gap between the indoors and outdoors while allowing a maximum of light into the dwelling.
Casa de la Abuela is composed of three structures made of a material palette of reinforced concrete, white handcrafted brick and black-tiled roofs. The living spaces are appointed to a central area between two other gable roof volumes hosting the kitchen on one side and an open terrace on the other; the latter comes equipped with a fireplace and comfortable outdoor furniture — elements that naturally designate it as a convivial spot for gatherings. Warm wood was used throughout the interiors, inspiring an intimate and cozy atmosphere.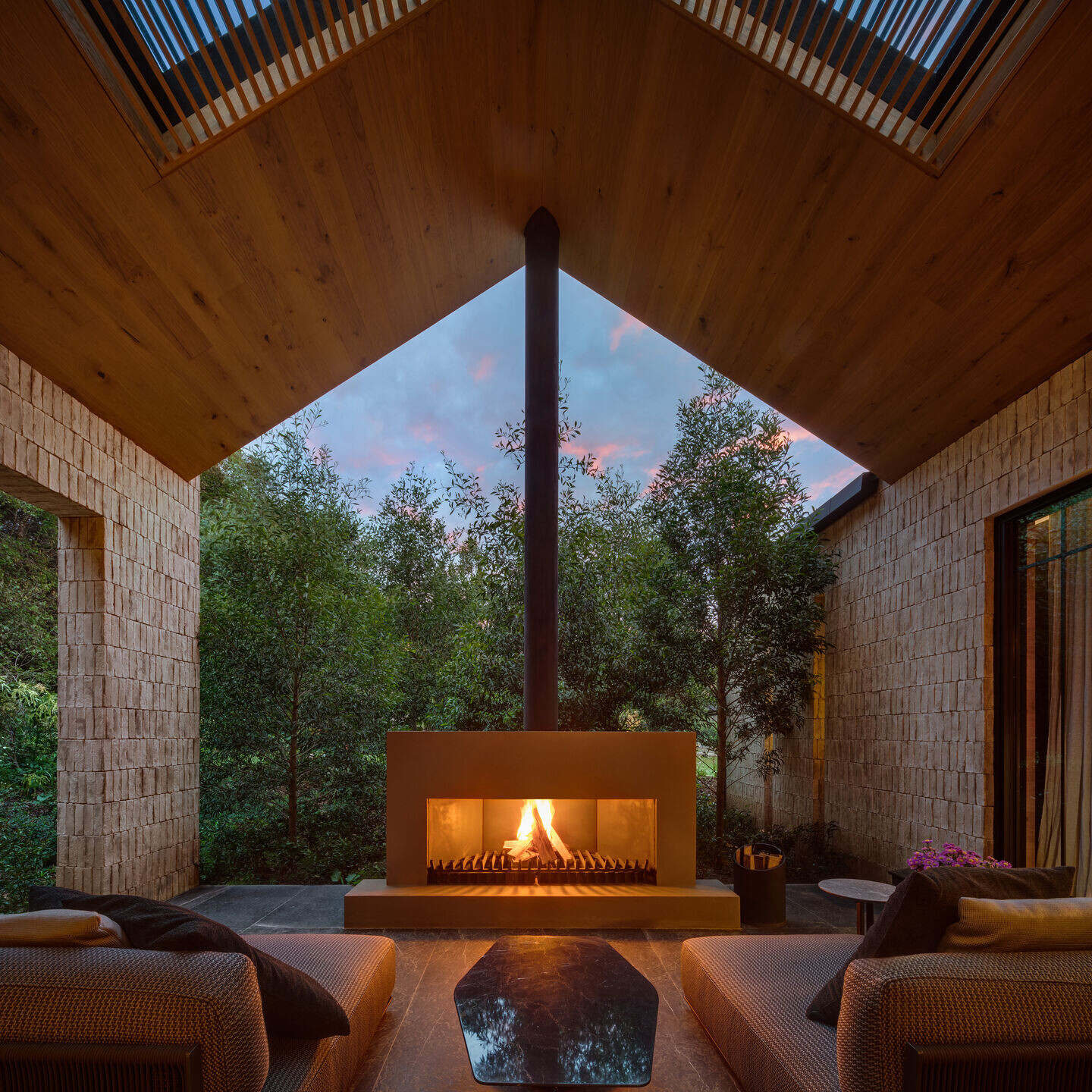 Special attention was given to two key points, the first being that the master bedroom be accessible to the rest of the home's spaces, and second that its lighting design be flexible enough to illuminate future elements and decor around the home. "The resulting composition gives the impression of a nearly stage-like space, producing a blend of functional and accent lighting," the studio says.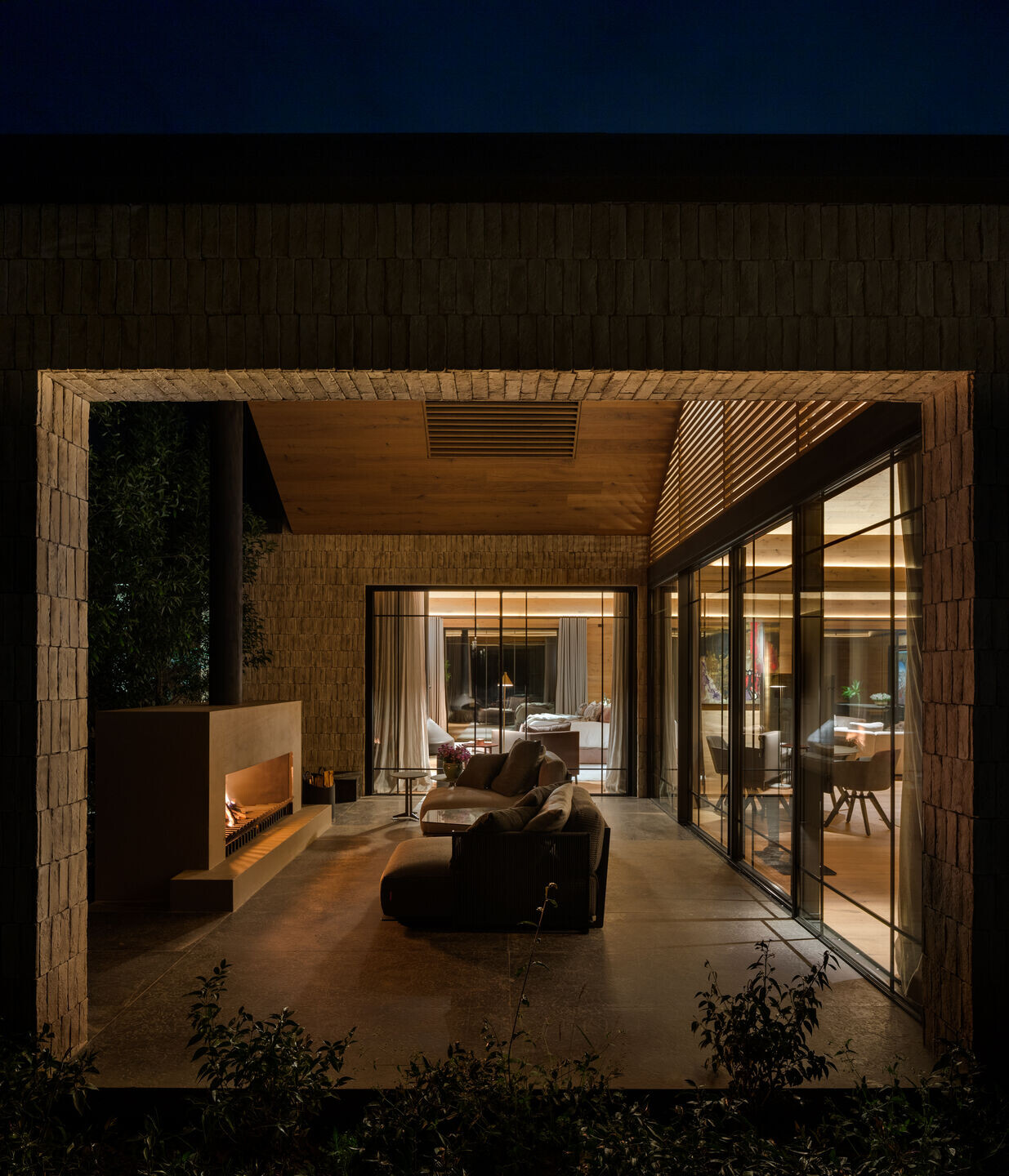 The home culminates in a backyard outdoor terrace with a jacuzzi pool that invites dwellers to soak in magnificent lake and garden views.