Interpreting the Kvadrat brand architecturally, Adjaye Associates took a very unusual plot and turned it around, positioning the staff at the top in a very light-filled spacewith the showroom below.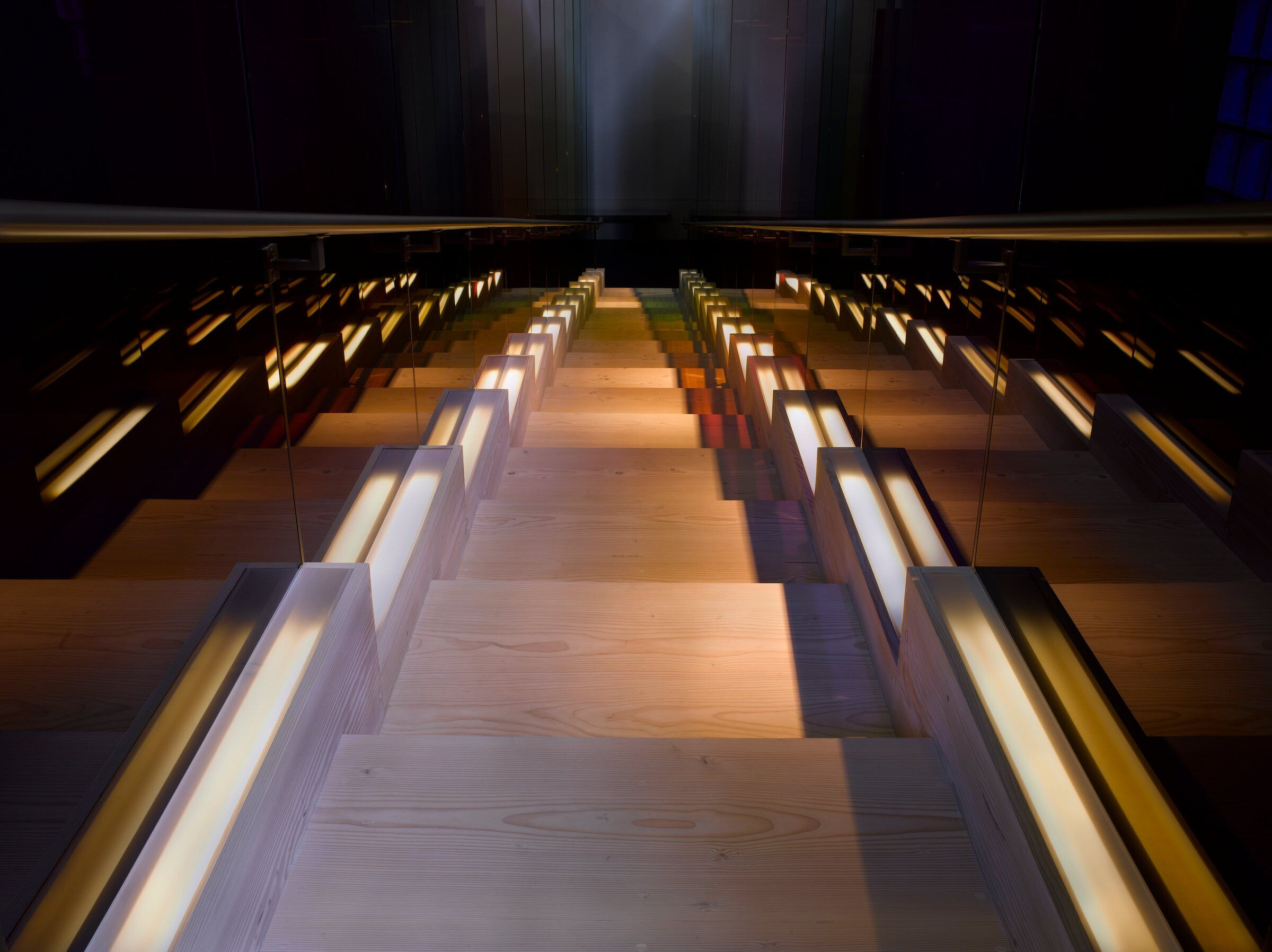 Part of the floor was removed in order to create a dramatic, singular hall-like space to be used for events and a place to showcase ideas.The central staircase has always played a very important part in architectural design. In the Kvadrat building it's not just a means of going up and down but is almost like a piece of furniture and a place to sit to view film screenings and projections on thewall opposite.The stairway is lined with a spectrum-coloured glass balustrade - again using light and colour, recognising the importance of both in design, perception and obviously their relevance to Kvadrat.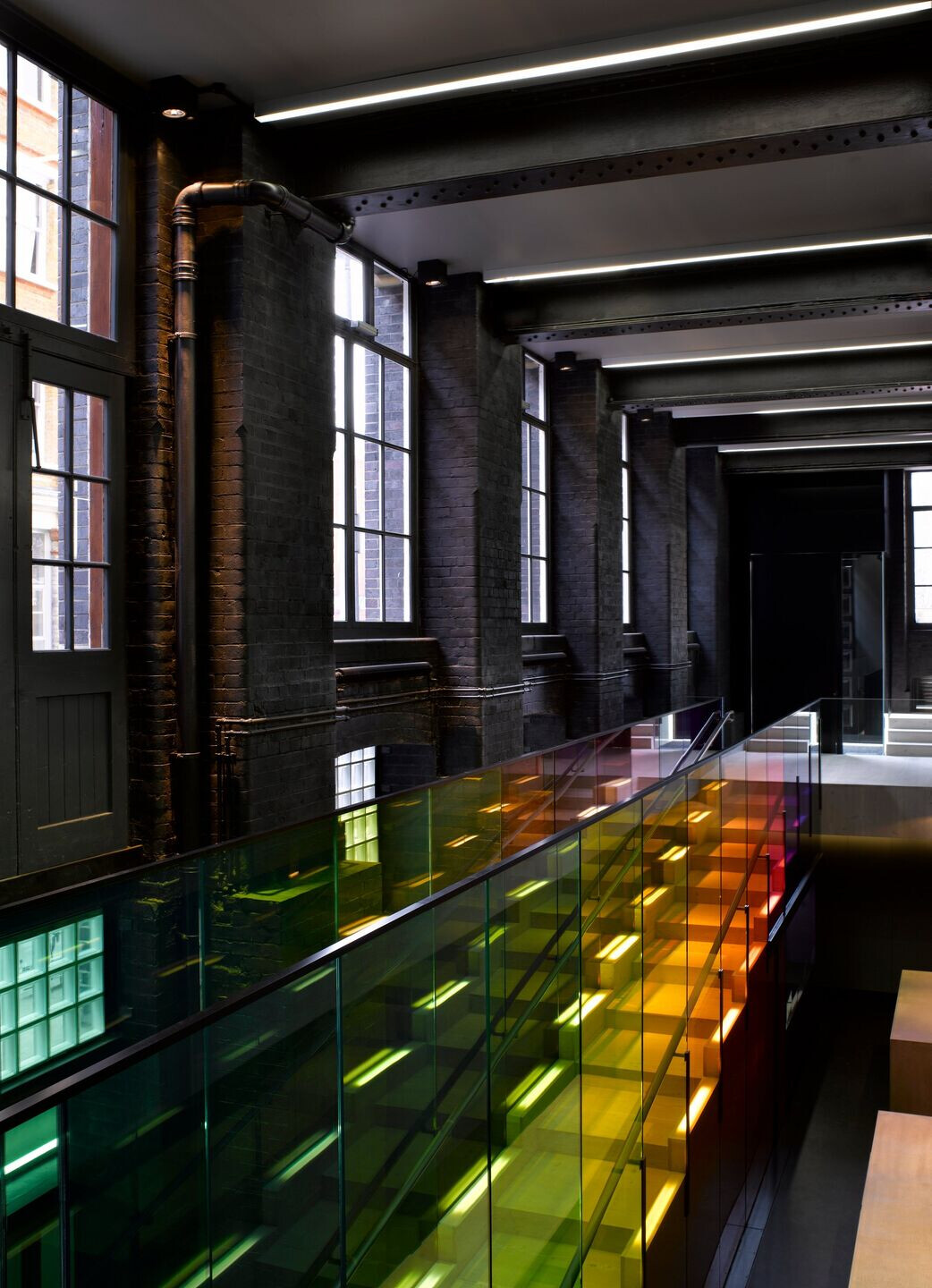 The area at the foot of the staircase is like a grand living room with an open kitchen and dining area with bespoke concrete tables. A great deal of consideration was given to the emphasis that Kvadrat places on en- tertaining, particularly through cooking for people and this strategy also references the idea of The House which very much defines their HQ in Ebelstoft.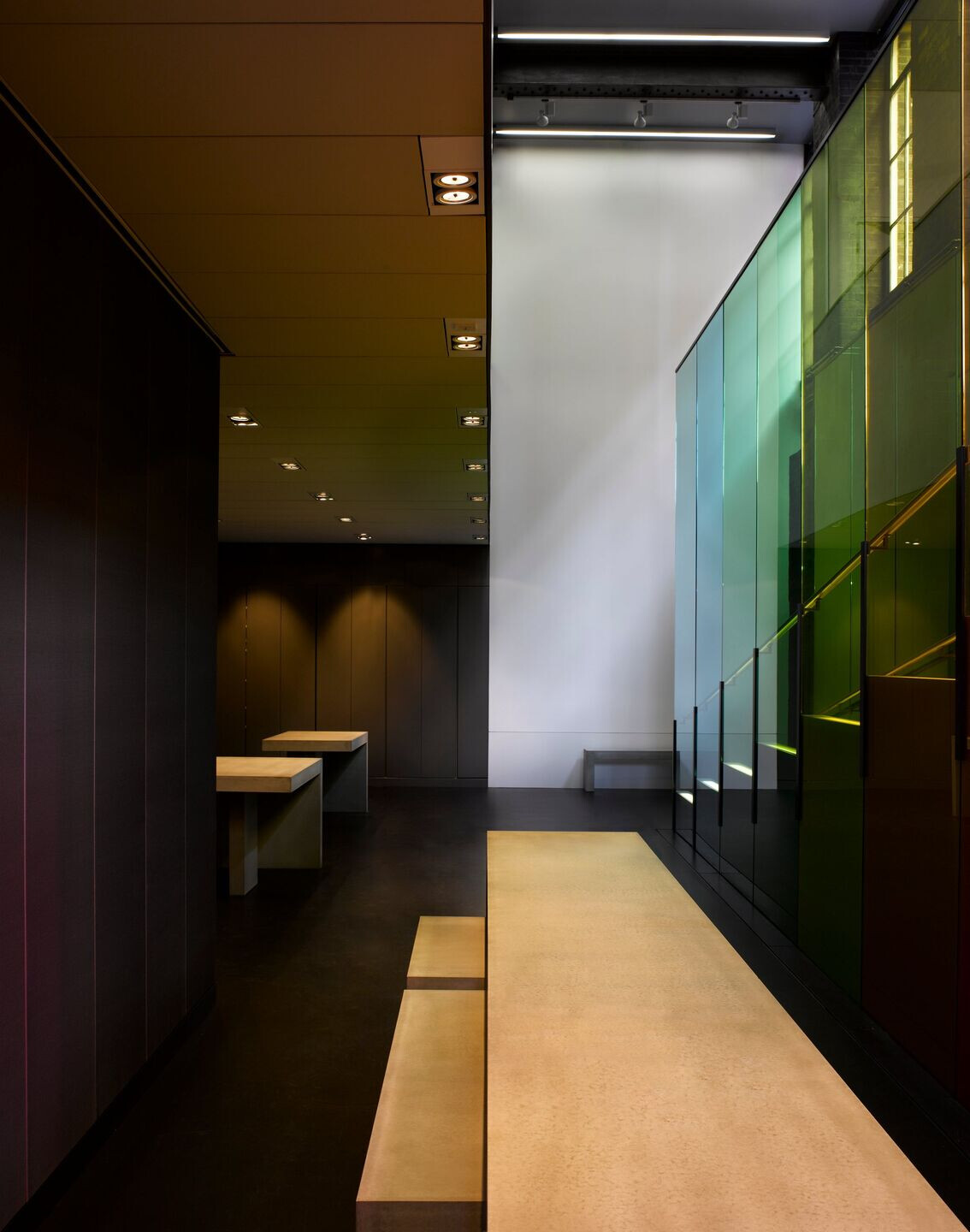 The design takes into account the importance of leaving space which can be curated by Peter Saville (or guest curators) to showcase art, design, moving images – creative endeavours which Kvadrat actively supports and it was also essential that Kvadrat can display the artist/ designer special projects that it commissions.