Widely extended in the city of Madrid, closed-block constructions used to have their ground floor and rear courtyard used by local craftsmen and small manufacturers. During decades and due to urbanistic regulations, some areas allowed these urban voids to be dedicated to industrial purposes. With the recent disappearance of the traditional small-scale industries, these spaces have been unused or transformed. Kino used to be a mechanical and later electrical components workshop, and today has been transformed in a wood workshop and architecture office.
These kinds of spaces were commonly divided with an independent vehicle entrance, but Kino remained unaltered as a one continuous U-shaped space. Two apparently separated passages coming from the street lead to a large interior room bathed with the light of a central skylight. In the transformation of the workshop, a large partition is designed to divide the served spaces (bathroom and kitchen) from the central space and the existing mezzanine, at the time dedicated to industrial components storage, was converted into a model workshop. This large partition has subsequently allowed the room to be transformed into an itinerant cinematographic space for cultural events.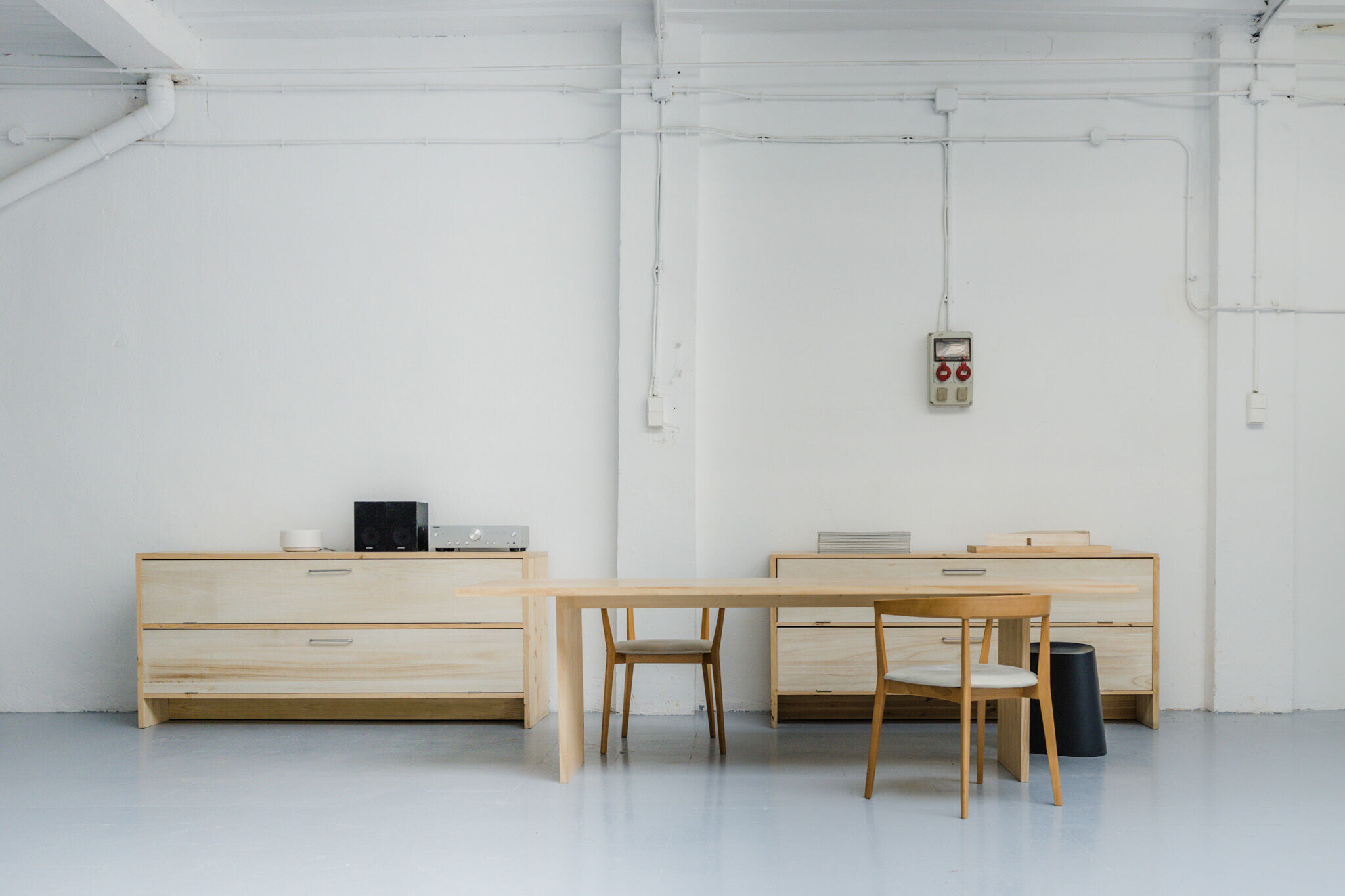 The workshop is mainly focused on woodworking where we developed all the furniture on display. We use Japanese woodworking tools due to several trips and training that we have done in Japan. Pauwlonia, Pine, Red cedar, Oak, Cherry and Cypress wood have been used among others.