Located along the bustling streets of Orchard Road – Singapore's premier shopping belt – Kering Southeast Asia's office is more than just a place to work; it is also a place that empowers imagination and creativity. The luxury group, which represents various brands such as Gucci, Balenciaga and Bottega Veneta, wanted us to help them transform their new office space into one that is simple, warm and modern.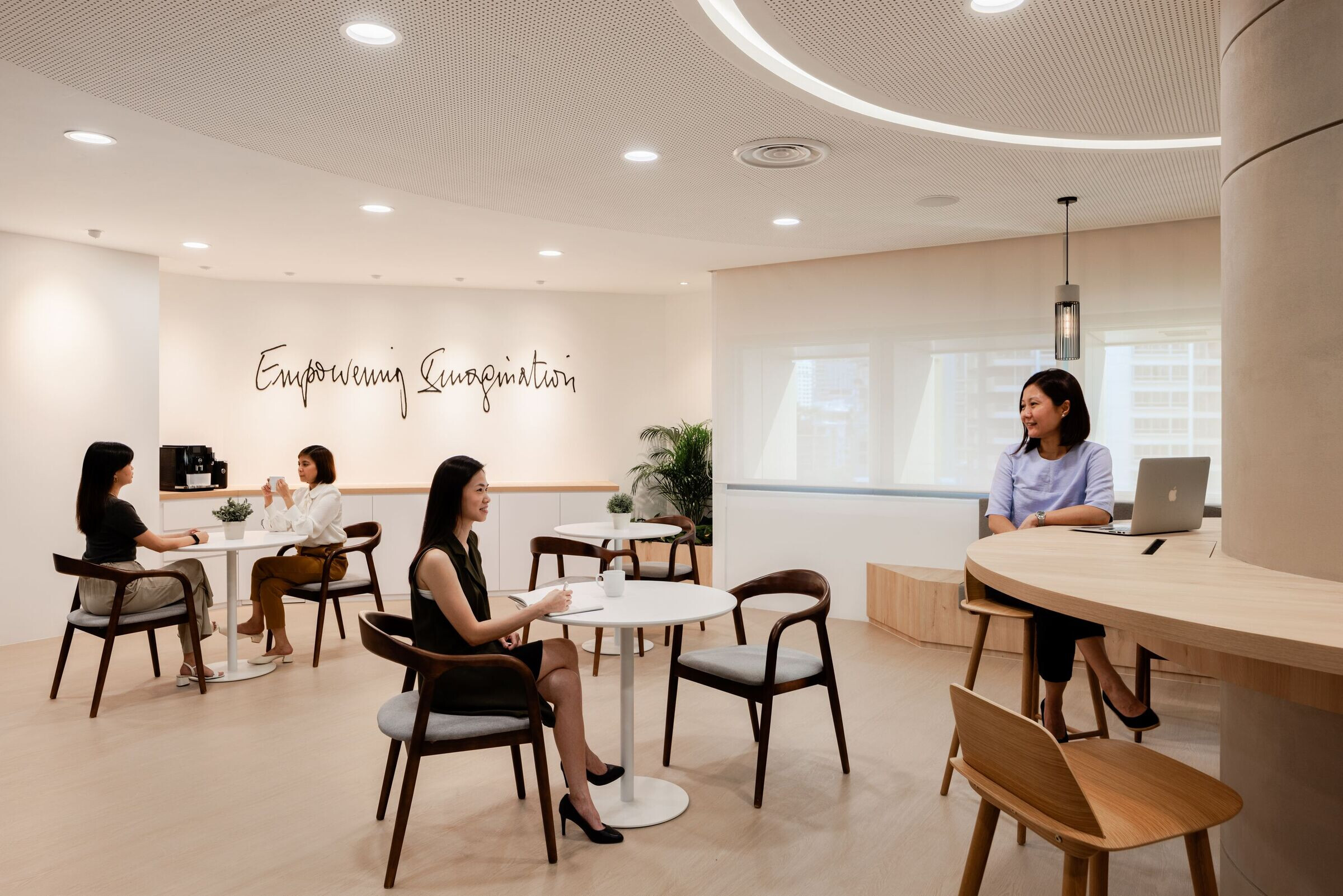 With that in mind, we created an open workplace that fulfils various roles. From focus work areas and soundproofed conversation corners, to meeting and collaborative spaces, it is also a tangible showcase of Kering's brand culture and dedication to the refined lifestyle.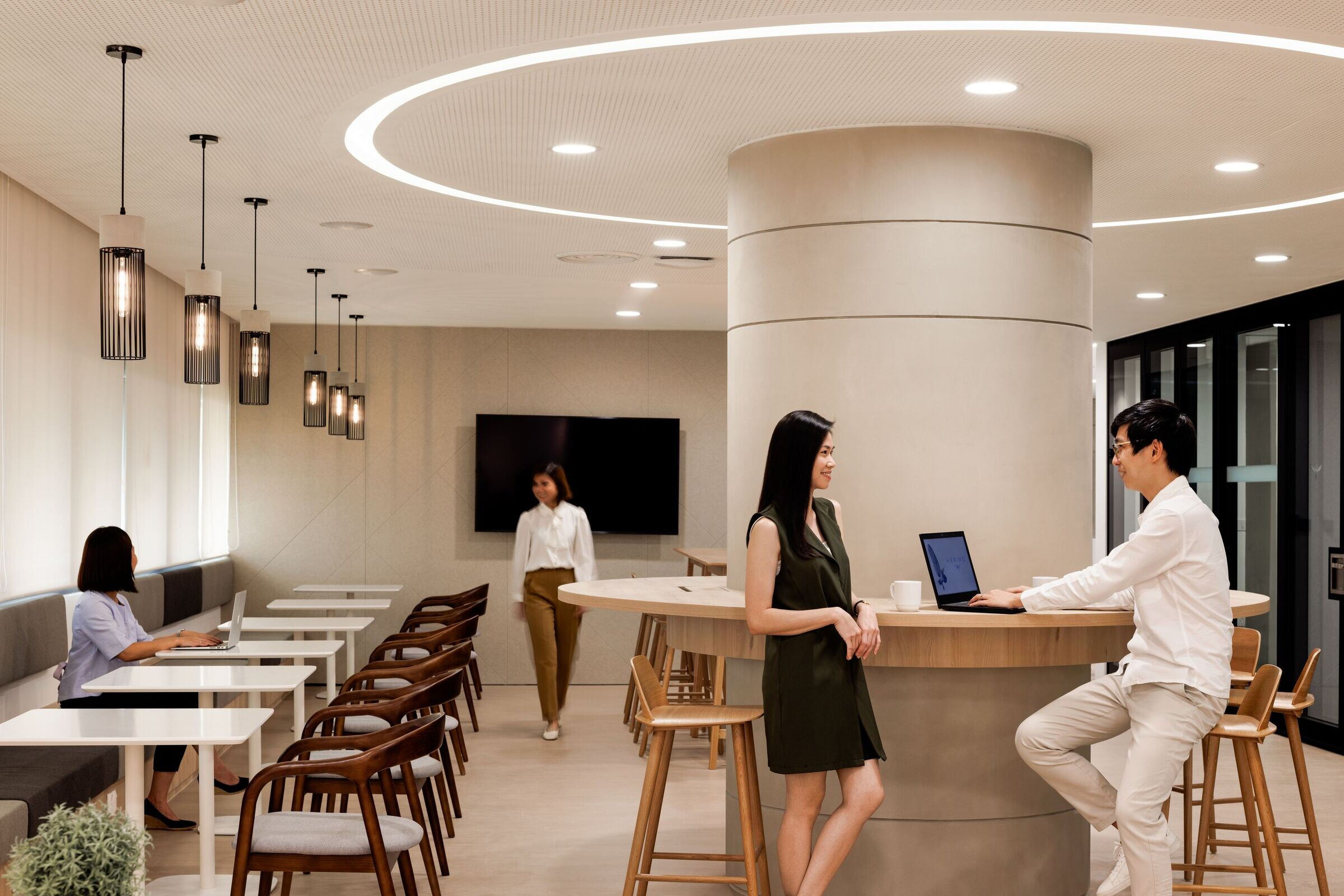 To create an impressive entrance that strongly projects Kering brand's identity and purpose, the reception features a patterned backdrop with subtle imprints of the letter 'K', and a fashion runway-inspired main entrance that cleverly leads the eye to the logo branding on the wall. Upon entering the space, a corridor on the left offers easy access to a work café area, while a concealed door on the right leads to the back office.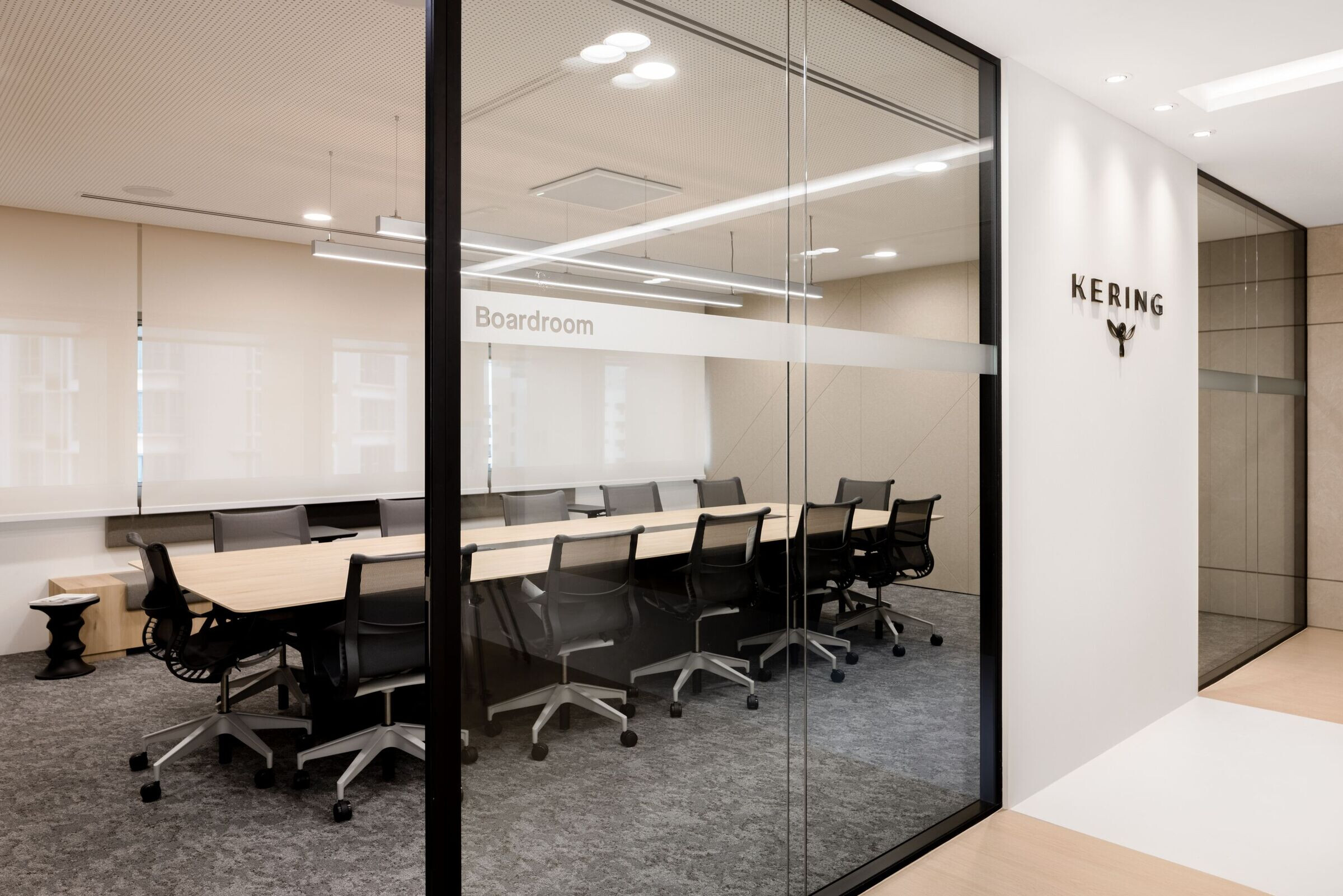 The layout of Kering Singapore is geared towards flexibility of use: breakout areas that double up as a co-working space or simply a spot for employees to enjoy a cup of coffee, as well as meeting rooms with flexible walls that open up to accommodate more people for a workshop or event.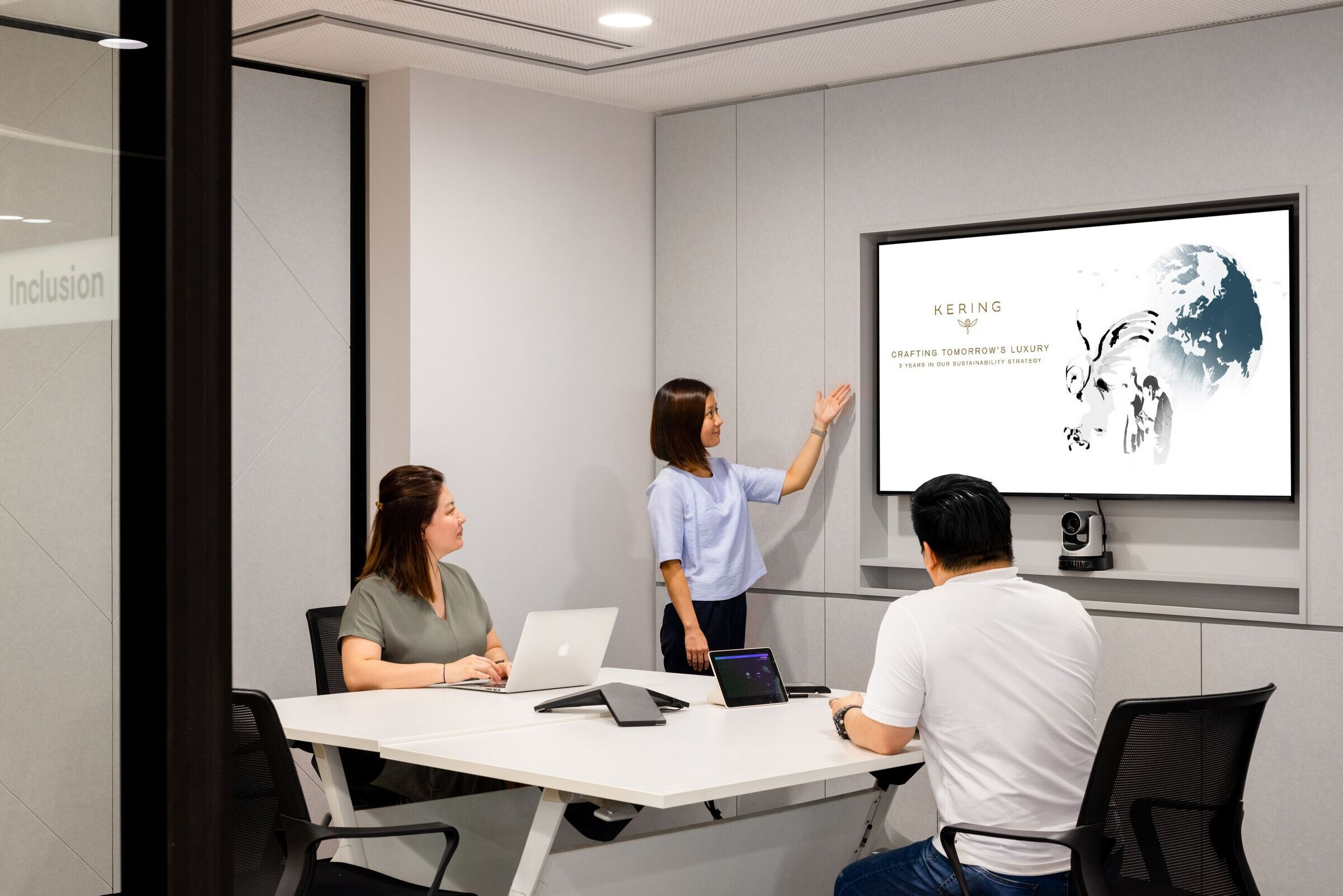 The design approach aims to achieve twin objectives: to encourage casual interaction and creative collaboration among employees, and to respond efficiently to the everchanging needs of the workforce in a pandemic era.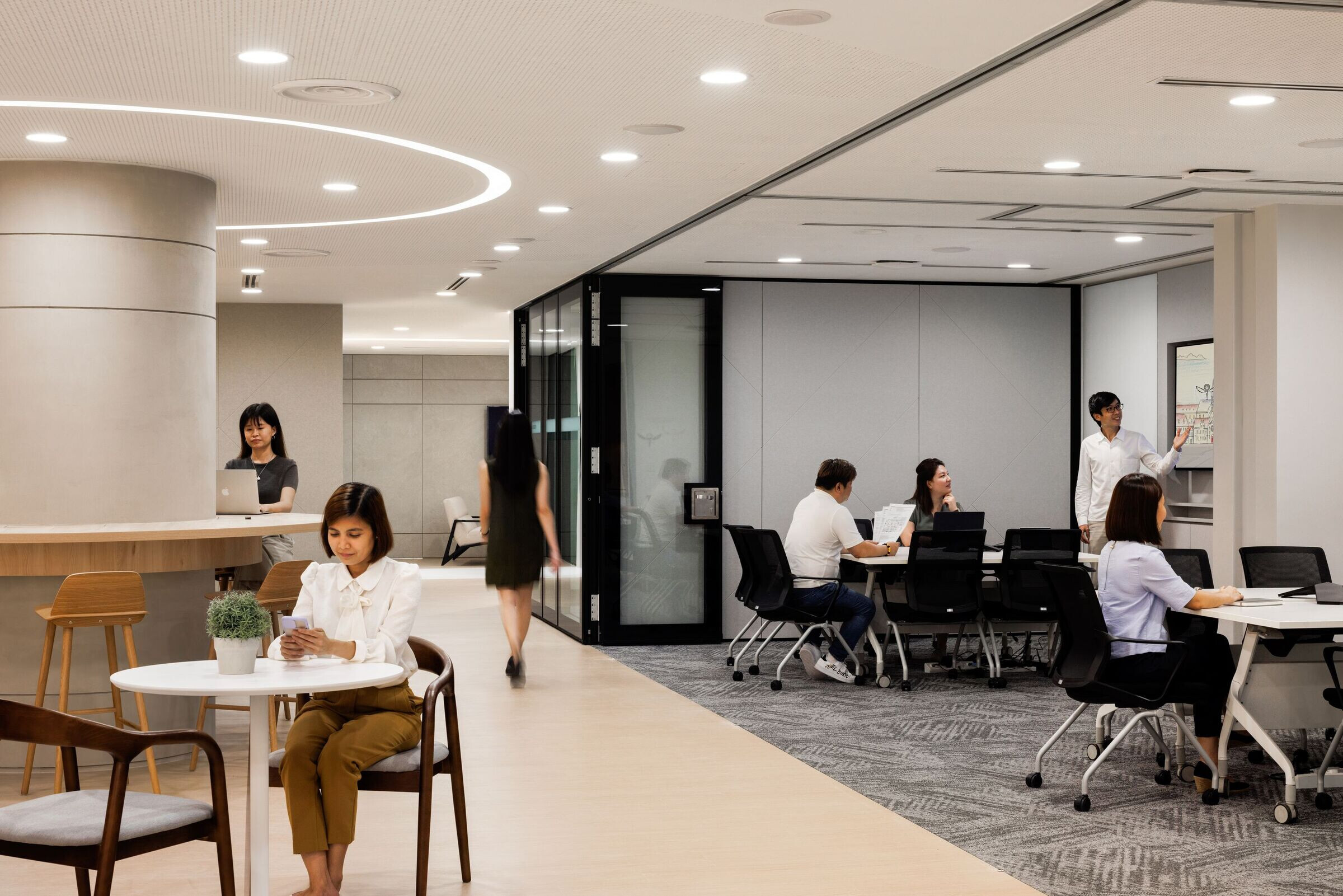 Various studies have proven that natural light is important to one's productivity and overall health. In a workplace context, maximising natural light also means lowered reliance on artificial light, which in turn reduces energy consumption and lower electricity bills. In achieving a fine balance between the two, Kering Singapore is designed to maximise the flow of daylight into the workspace, while utilising energy-efficient lighting for the common areas.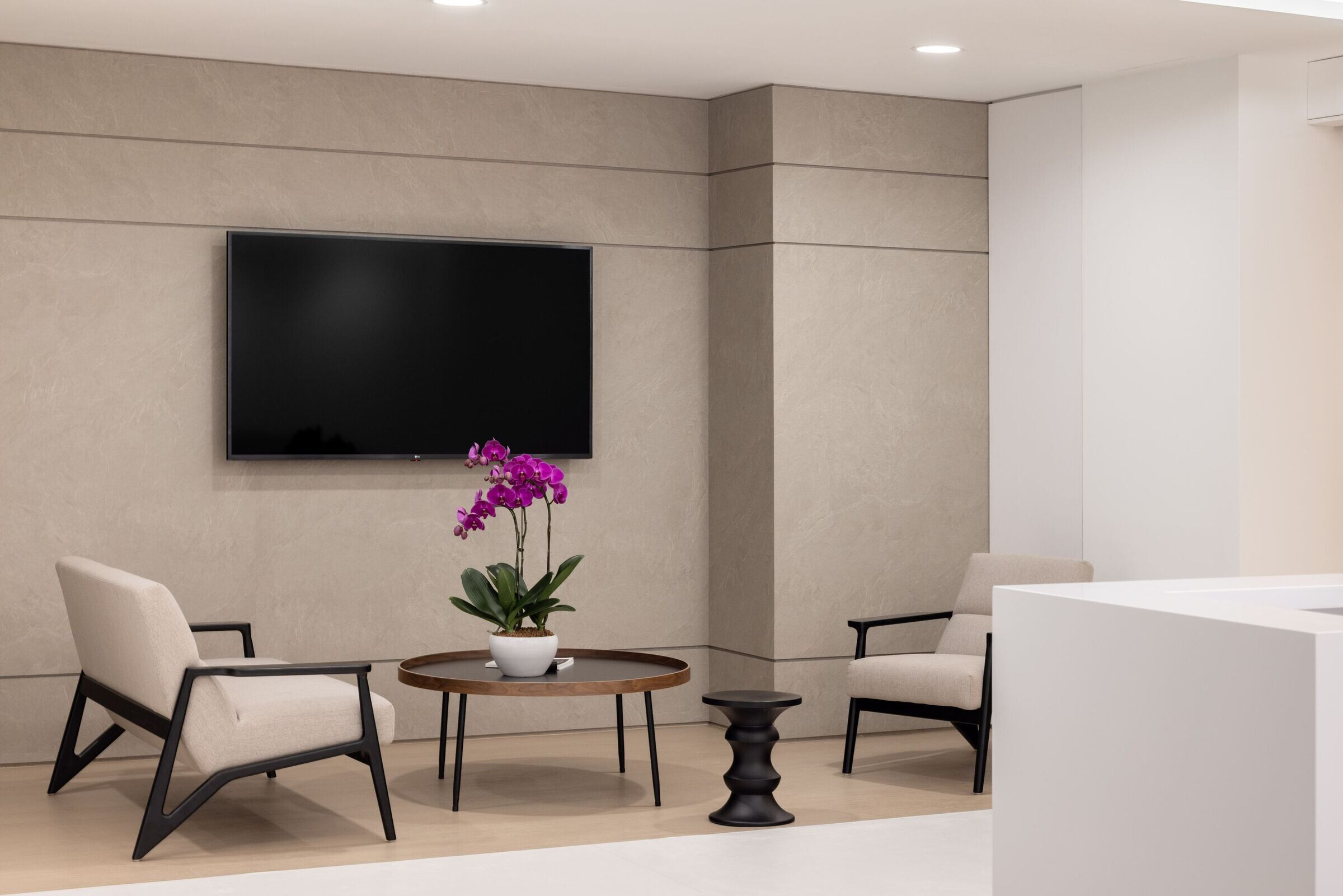 Our colour palette, furniture and furnishings are inspired by Kering's emblem, the owl, and its natural habitat, the forest. With the use of neutral colours such as white, beige and grey, as well as the intentional application of wood and wood-like finishes, the end result is one that is warm and welcoming.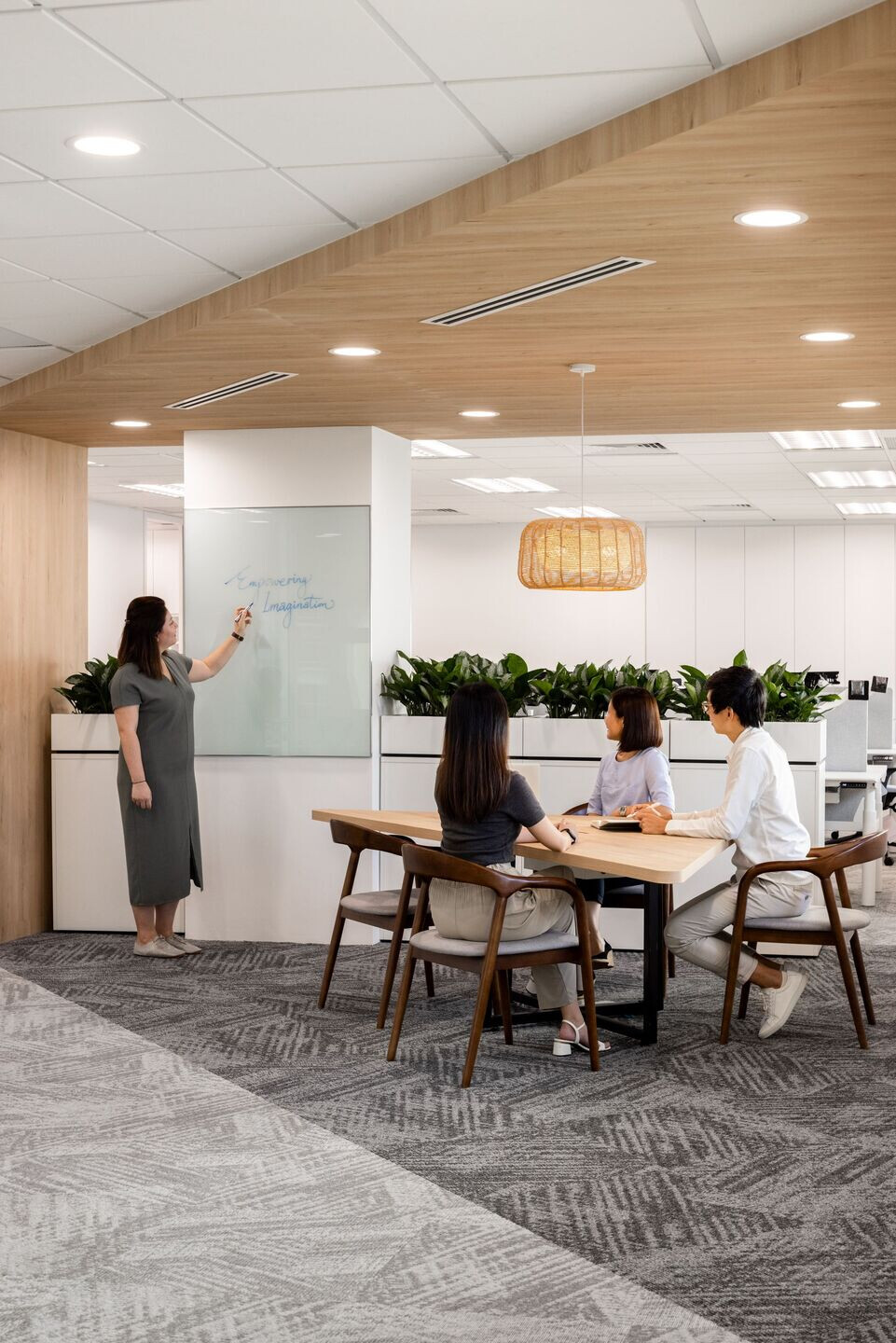 In ensuring that we deliver a measurable and sustainable workplace for Kering, we carefully curated and implemented a range of eco-certified materials, paints and furnishings. With an increasing emphasis on employee wellness around the world, the new Kering Southeast Asia office in Singapore is a testament to ID21's green expertise and experience in executing sustainability design at the workplace.