A grade II listed building within the Kensington Square Conservation Area, this commercial office was converted into a single family home. A new basement extension was created to house a sauna, wine store and gym, all accessed via a unique all-glass cantilevered staircase. The house itself is a tasteful blend between period features & new interventions.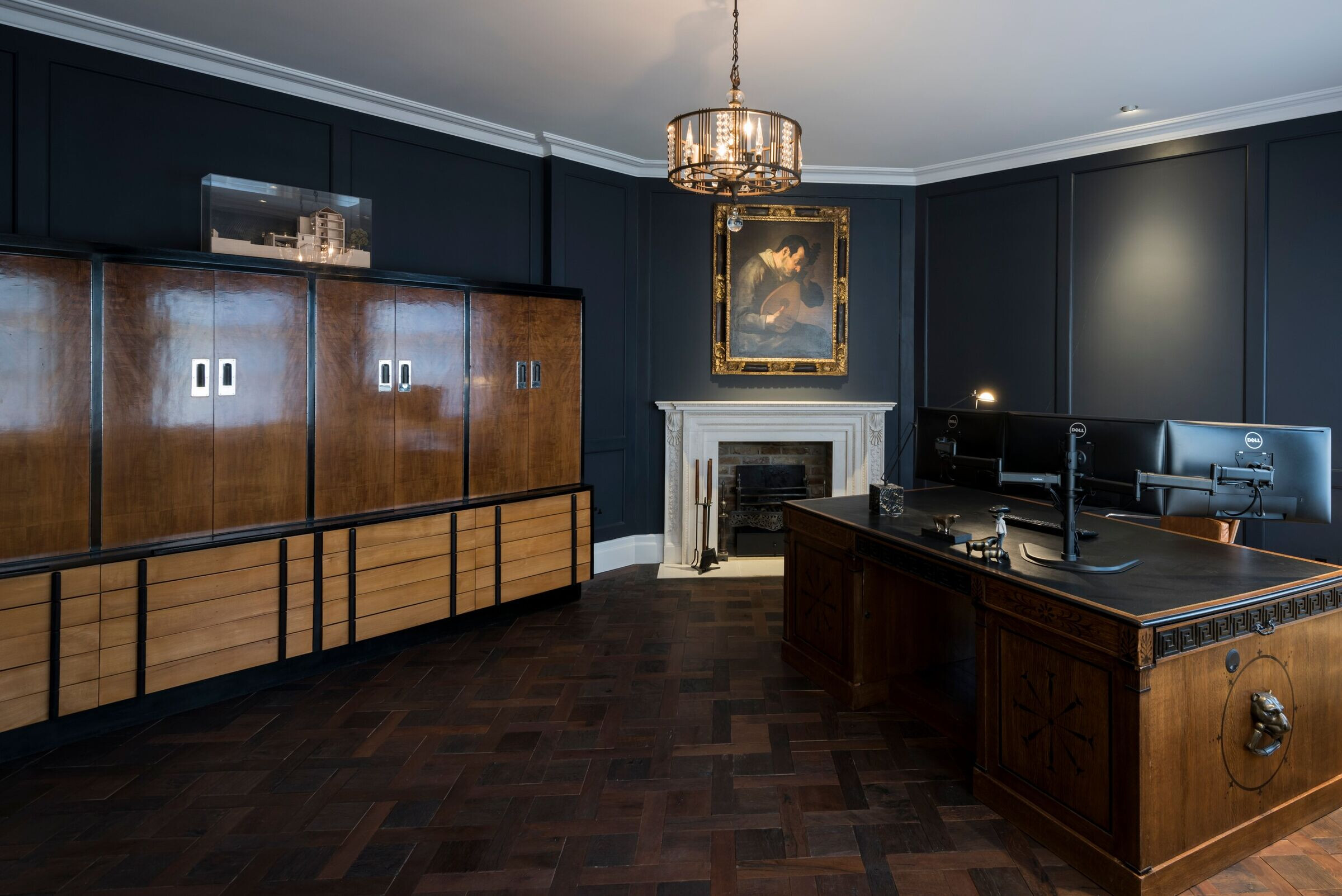 What was the brief?
To create a new comfortable family home
What were the key challenges?
Negotiating with the basement extension with the local council conservation team, designing the bespoke staircase structure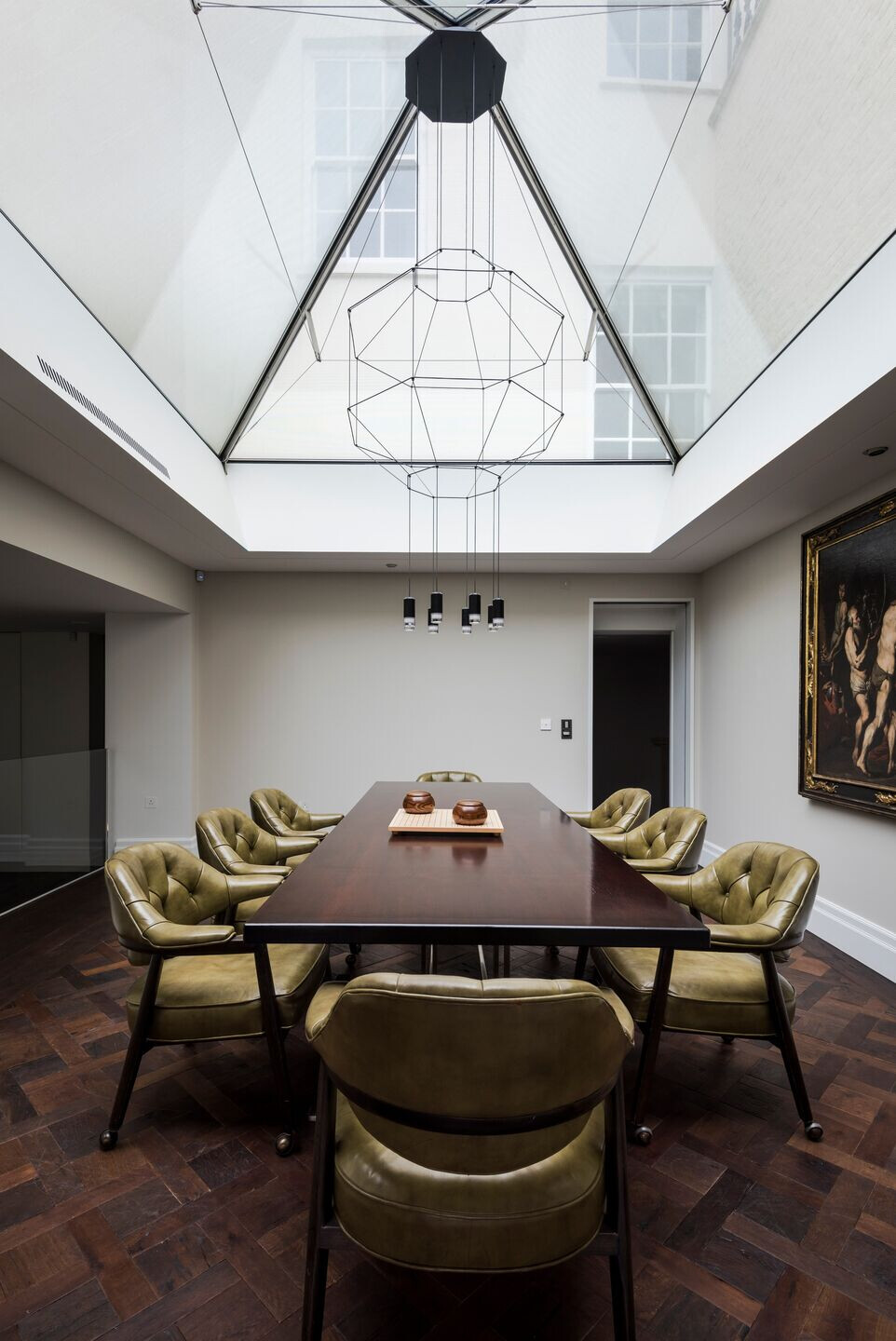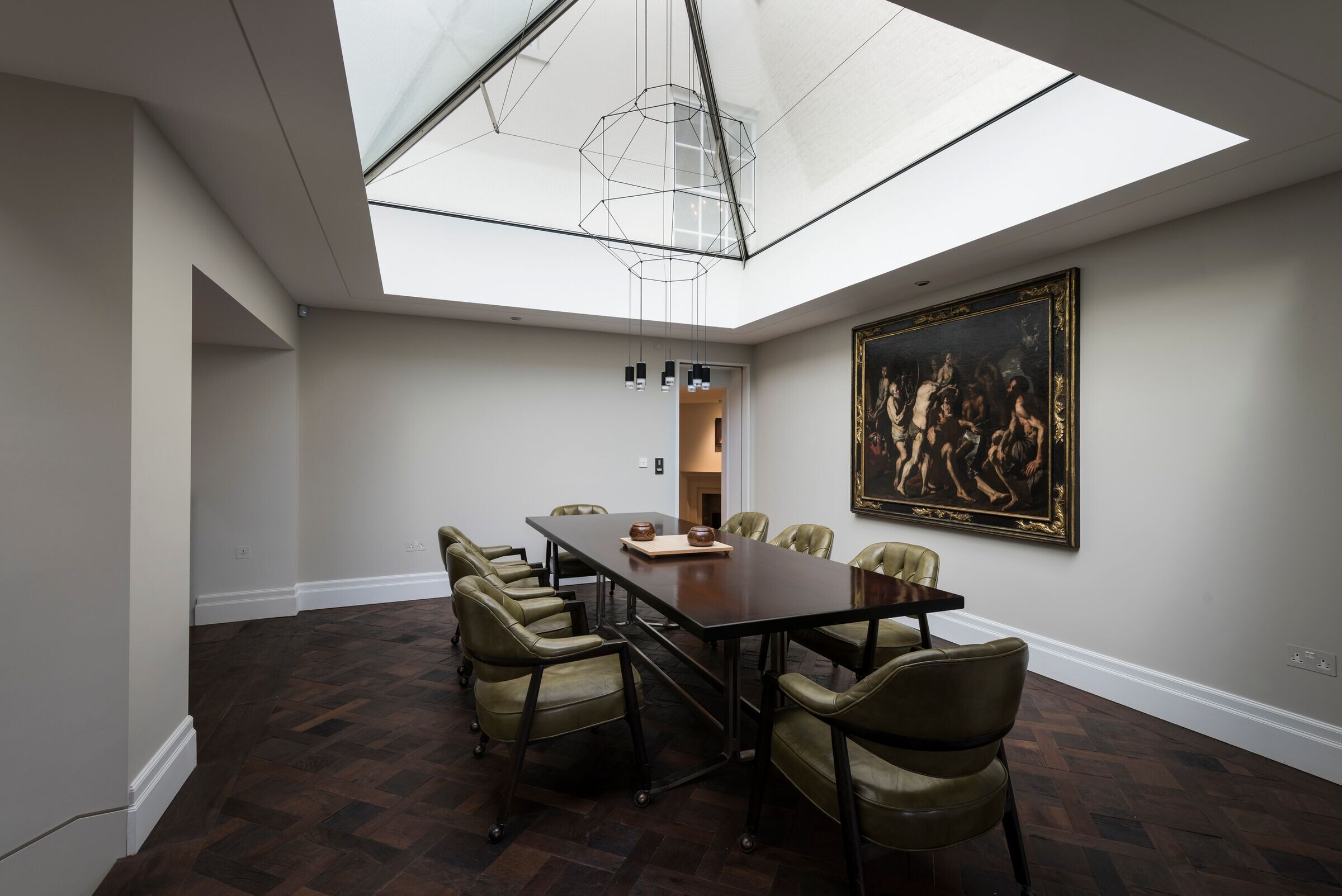 What were the solutions?
To work with the council for an agreeable medium.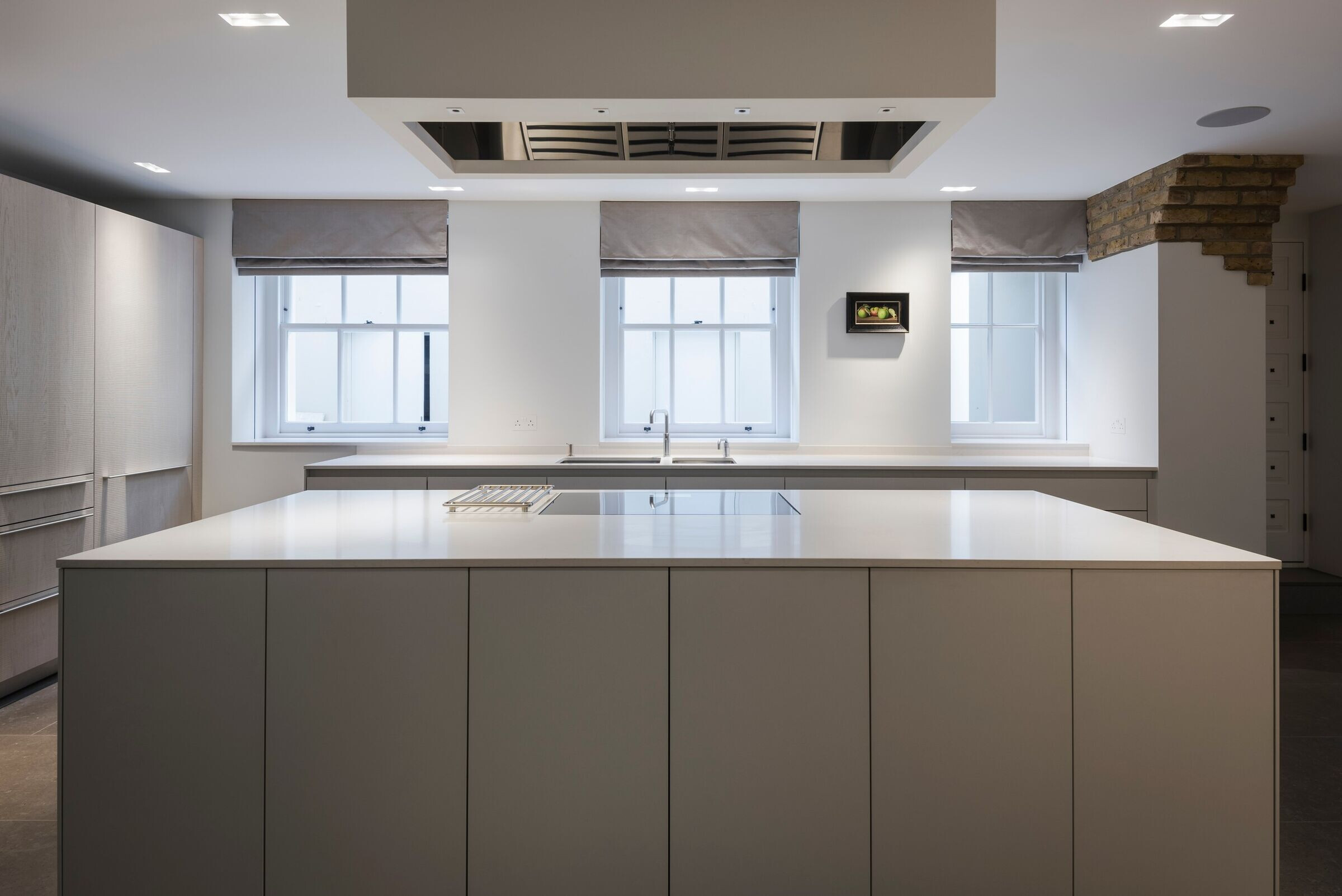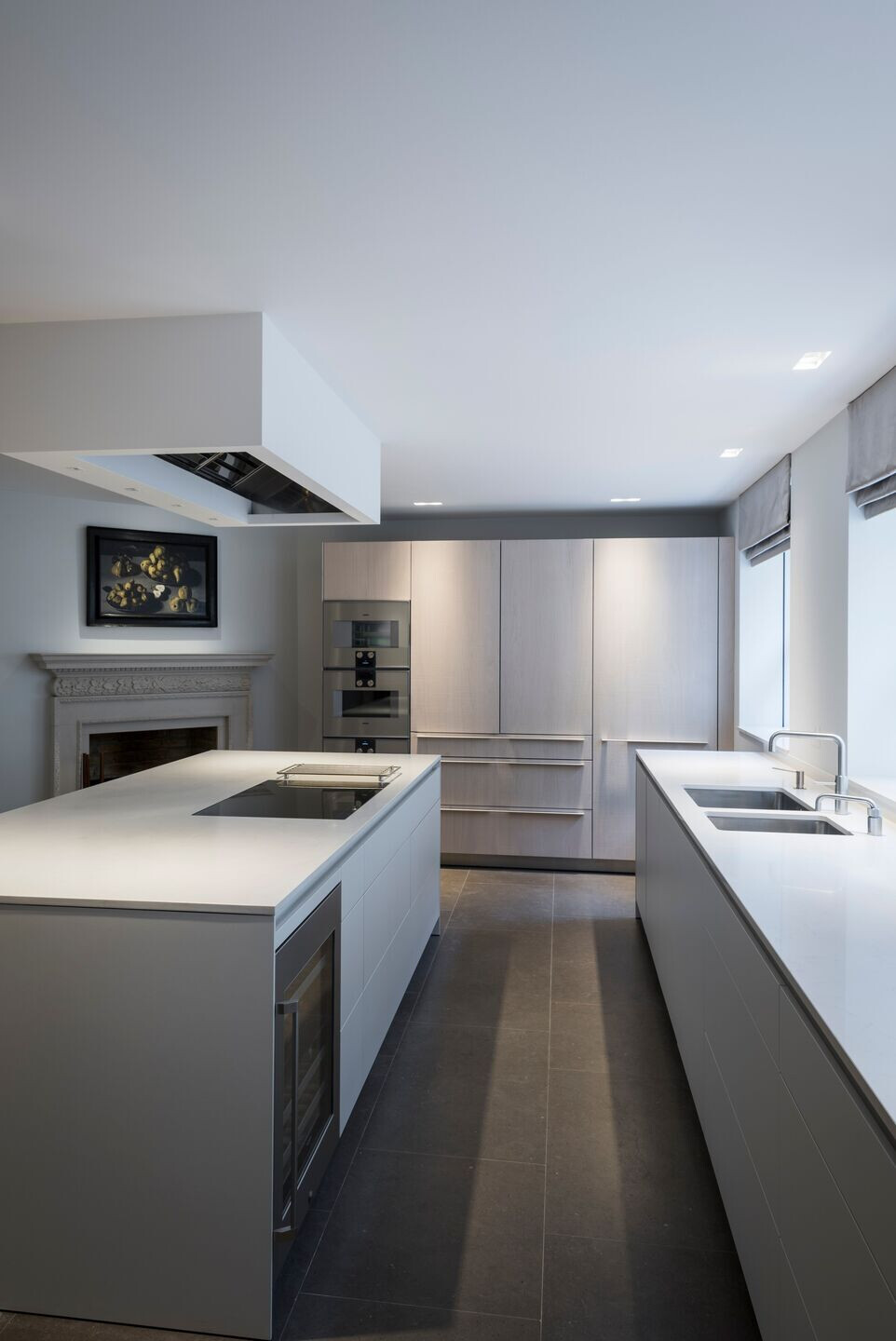 How is the project unique?
It features the last full basement extension within the area before limits were introduced. The basement houses a unique leisure space including sauna, gym and wine store, all accessed by a one-off full glass staircase entirely cantilevered at one side from a structural wall.