This is the interior design of the udon restaurant "Kazan Menzo," which is located in a corner of a shopping mall in Foshan City in the south-central part of Guangdong Province, China.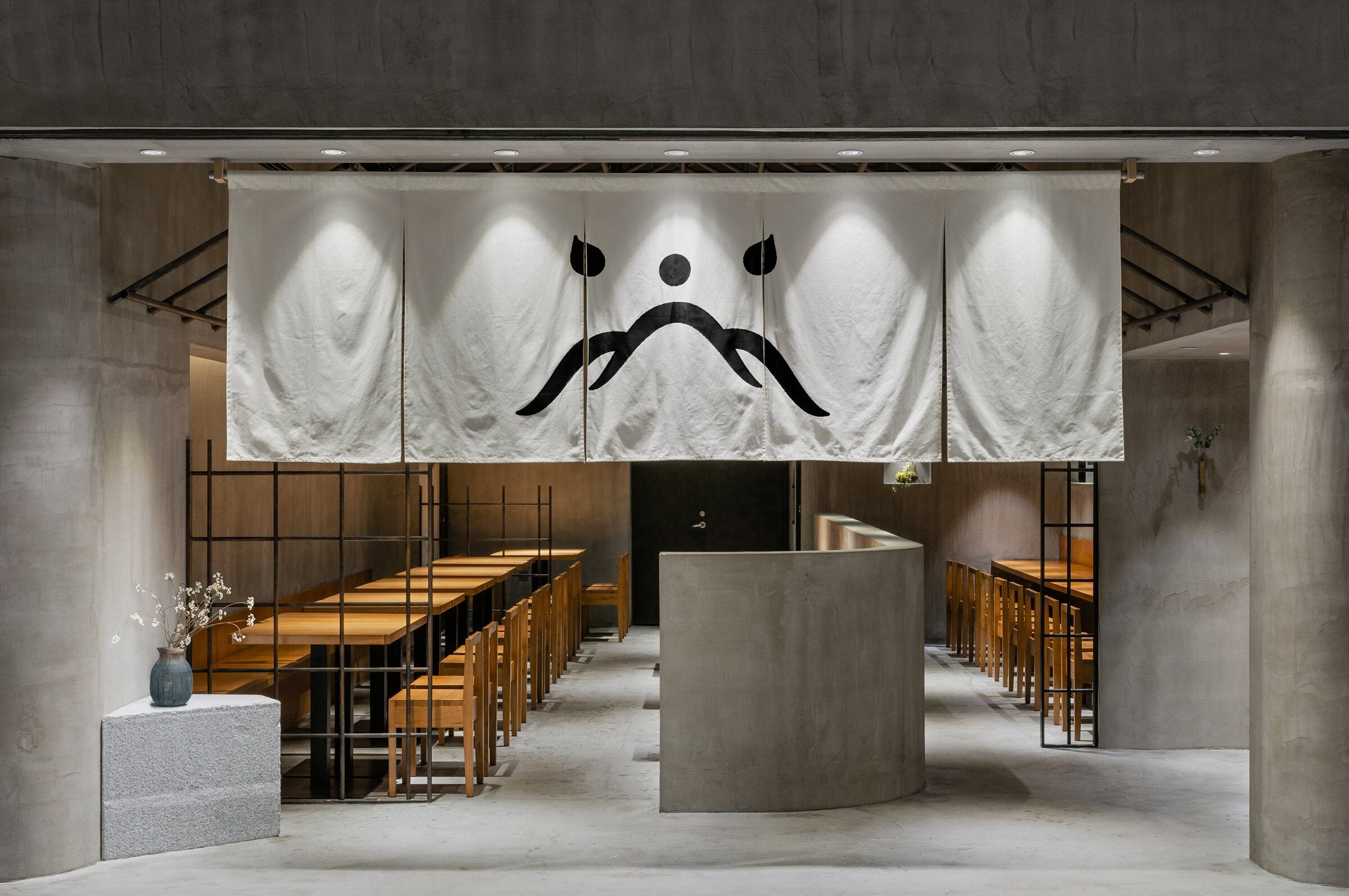 Our Hong Kong client, who had lived in Japan in the past, wanted to bring Japan's udon culture to China and have this project built from scratch.
We worked closely with a Japanese graphic designer and oversaw the entire project from its branding to its spatial construction.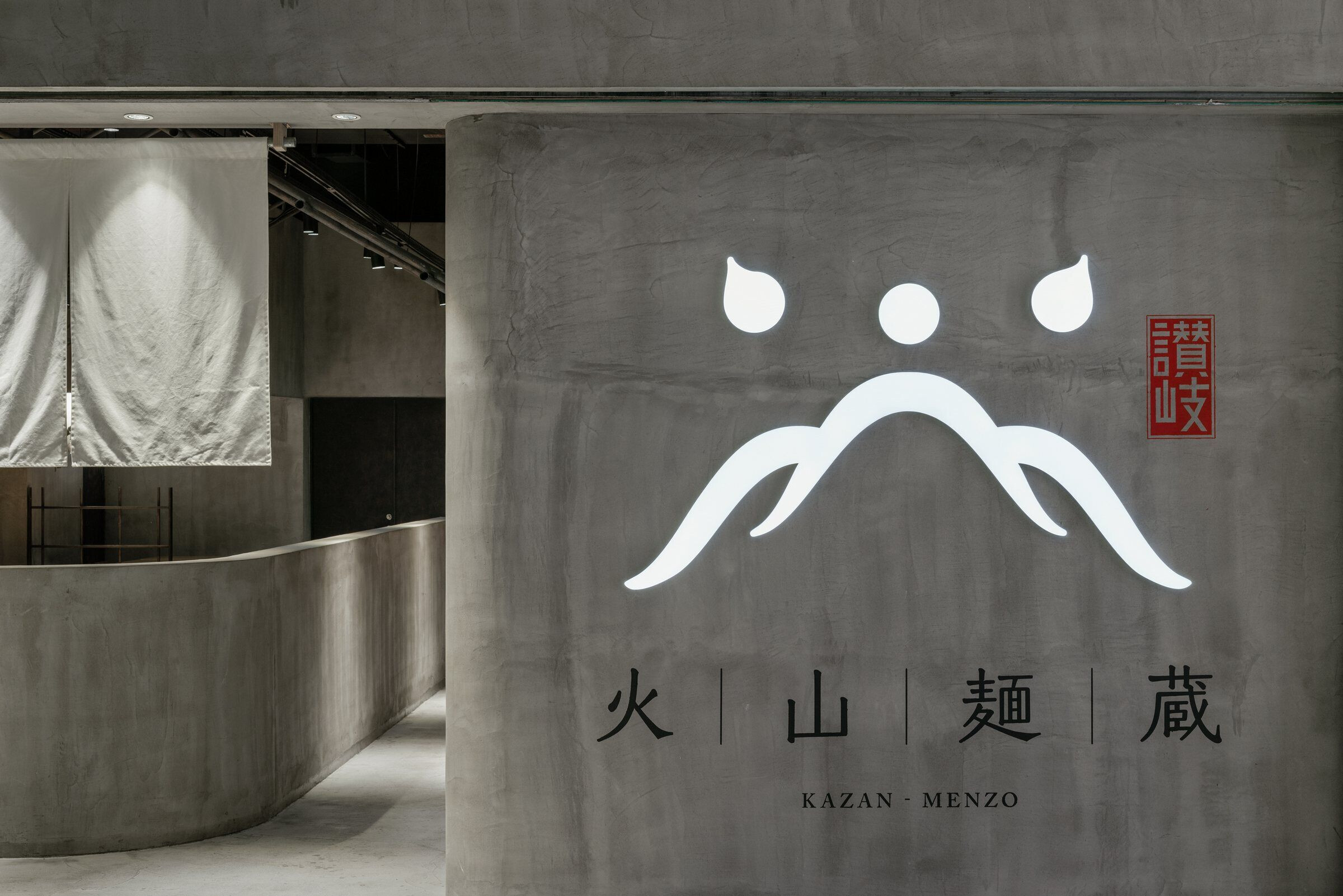 In the course of our planning, we decided to harness materials that showcase the techniques of Japanese craftsmen when building this space as Japan's unique food culture was born from the skills of udon artisans. We also felt that it was essential to create a powerful connection between the processes of food preparation and space-building.
Plaster was applied to the floors and walls, which occupy the majority of the restaurant's surface area. The ceiling, which appeared to be a little too high, was transformed into a false ceiling by suspending a rusted iron lattice with a gable-roof design at a comfortable height. The ceiling was also blacked out to create a sharper contrast between the top and bottom areas of the restaurant.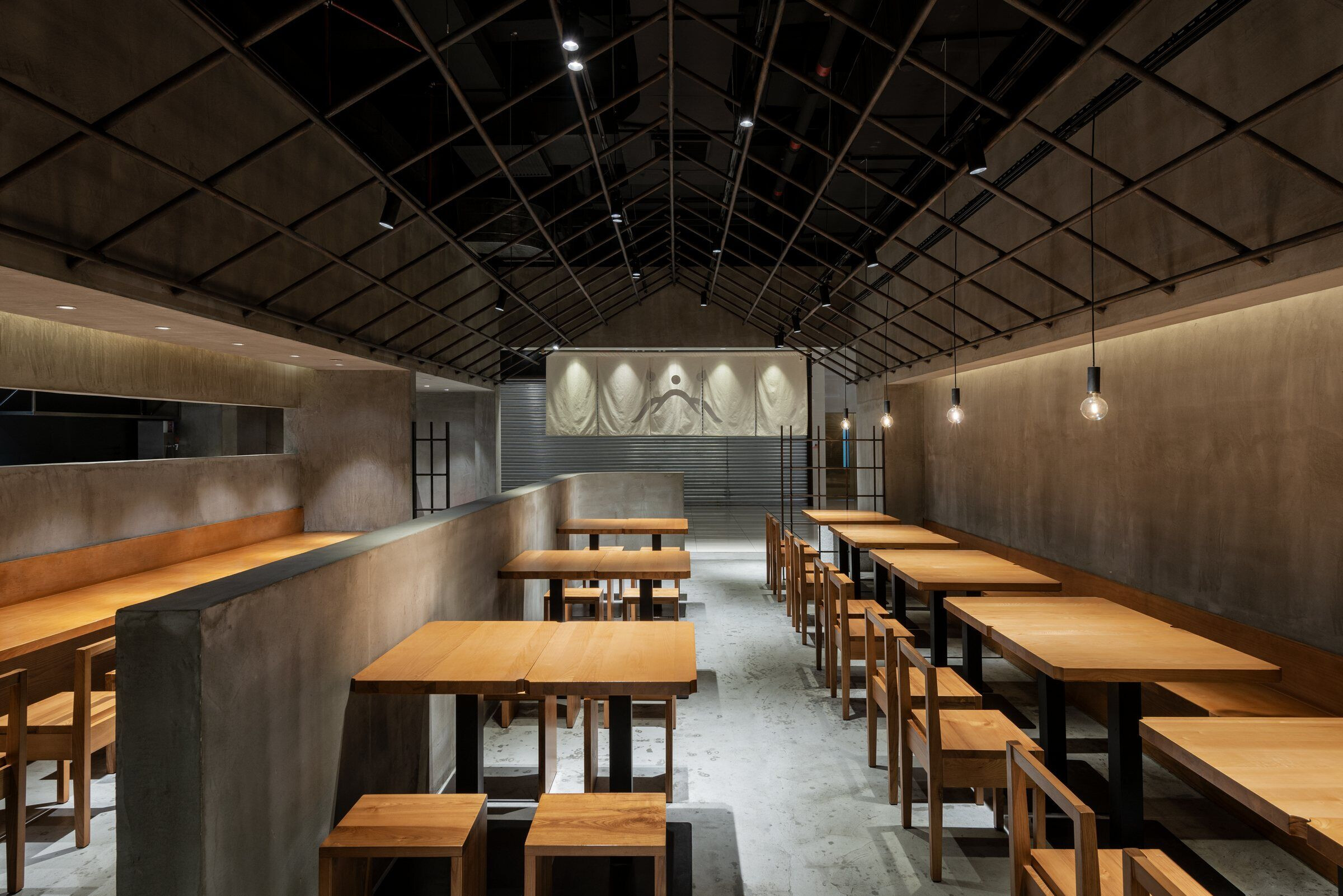 For the façade of the restaurant, we created an entrance area fitted with a large noren that will immediately draw the locals' attention to the differences in culture and pique their interest in Japan's food culture.
I personally love udon, and I hope we can see more udon restaurants in China.